The Sony Sonnar T* FE 55mm F1.8 ZA Full-frame E-mount Prime Lens is one of the greatest lenses ever made. That explains why it's a favorite of so many of the Sony Artisans Of Imagery. The legendary lens is tack-sharp across the entire field of view and at all apertures. On a full-frame α7-series body, it's a slightly more telephoto normal lens and mounted on a Sony α6300 or α6000, it's a perfect portrait lens giving you an angle of view similar to an 85mm lens on a full-frame camera. For all of its outstanding optical characteristics, the lens is remarkably compact and light--just 9.9 ounces and a little over 2 3/4-inches in length.
From April 3, 2016 through May 14, 2016 the Sony Sonnar T* FE 55mm F1.8 ZA is available for $899.99 (reduced from a regular price of $999.99) as part of the 2016 Semi-Annual α Lens & Accessory Promotion. You can see the full list of promotion specials here.
Here's what some of the Artisans Of Imagery say: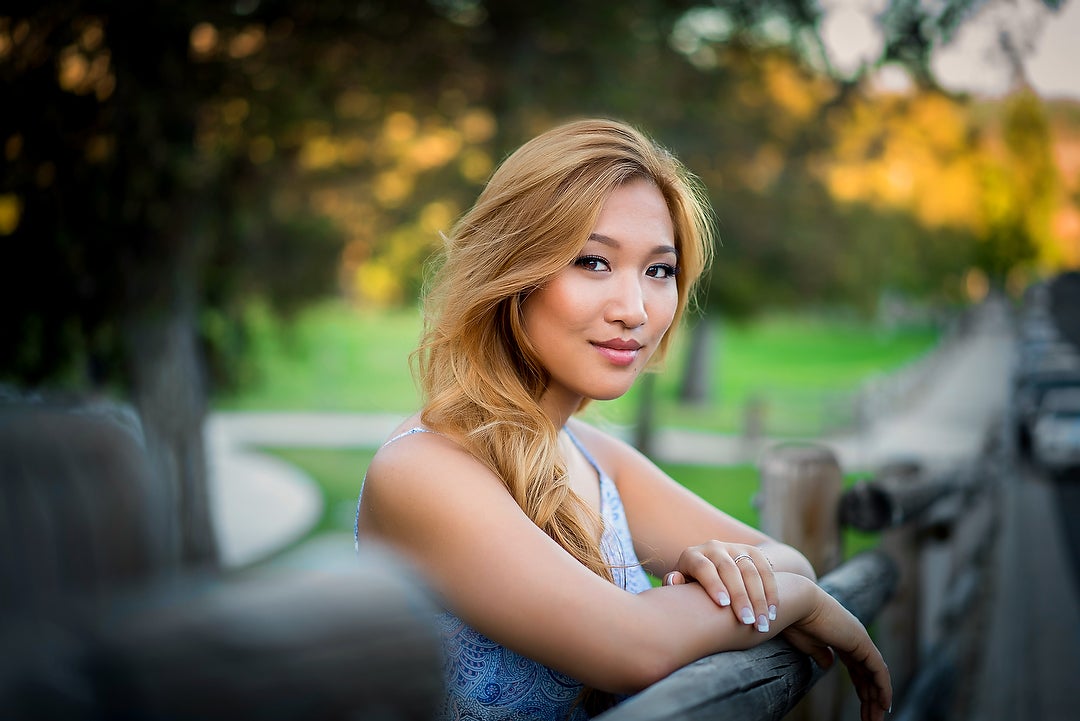 Sony α7S, Sony Sonnar T* FE 55mm F1.8 ZA at f/1.8
"One of my favorite lenses is the amazing Sony Sonnar T* FE 55mm F1.8 ZA. It's tack sharp when wide open as exemplified in the image here. The fast aperture of f/1.8 renders gorgeous bokeh which isolate the subject and give and almost dreamy affect to the image." –Marc Weisberg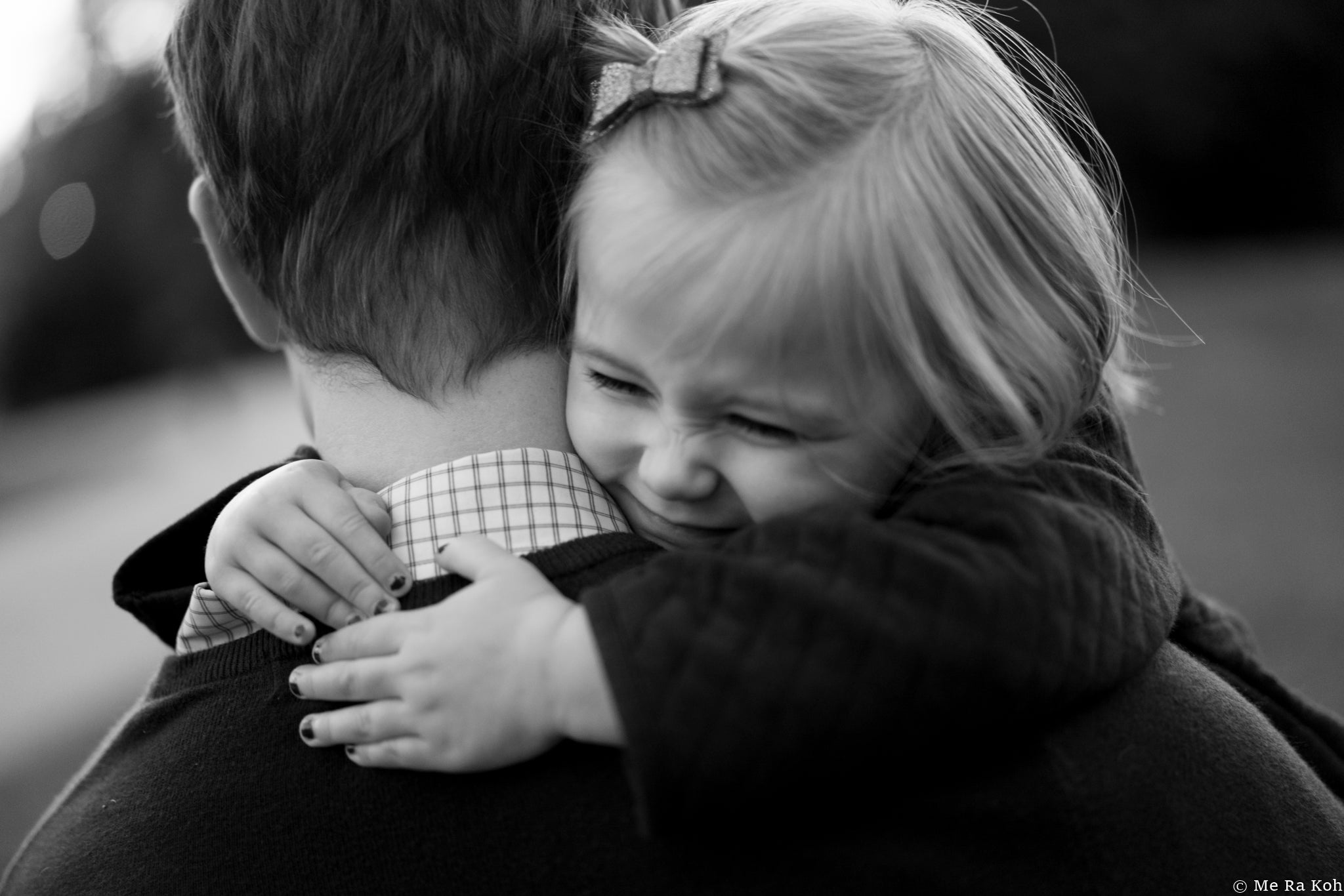 Sony α7R II, Lens: Sony Sonnar T* FE 55mm F1.8 ZA at f/1.8
"I'm using the Sony Sonnar T* FE 55mm F1.8 ZA lens for this shot. This lens helps me capture magic! My favorite part of this portrait is her chipped fingernail polish. That single detail is all about being three years old. I love that mom didn't have her nails freshly painted because we would have lost the story of this fleeting season when little girls want to paint their nails a new color every day. I'm always looking for the fleeting stories. That's what I want to capture most." –Me Ra Koh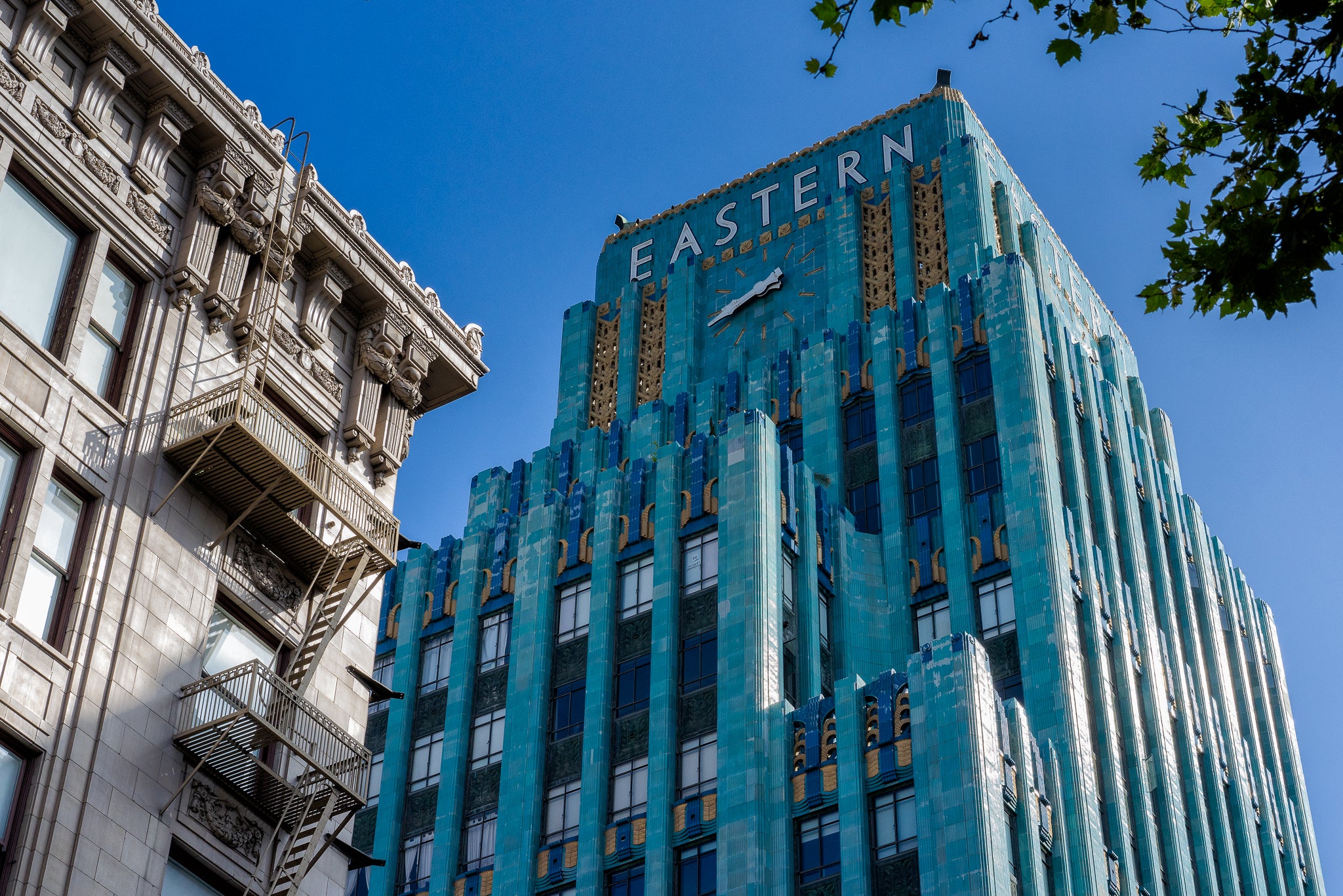 Sony α7R, Sony Sonnar T* FE 55mm f/1.8 ZA at f/11
"My goal was to shoot this building at an angle that featured its dimensionality and depth while showing it in context to it's surroundings. The amazing Sony Sonnar T* FE 55mm f/1.8 ZA lens draws the light onto the sensor with a gorgeous 3 dimensional look. The dynamic range of the Sony sensor in the α7R let me capture the shadow side of the facade with harsh sunlight raking across it on the right and hitting the building next door." –Michael Britt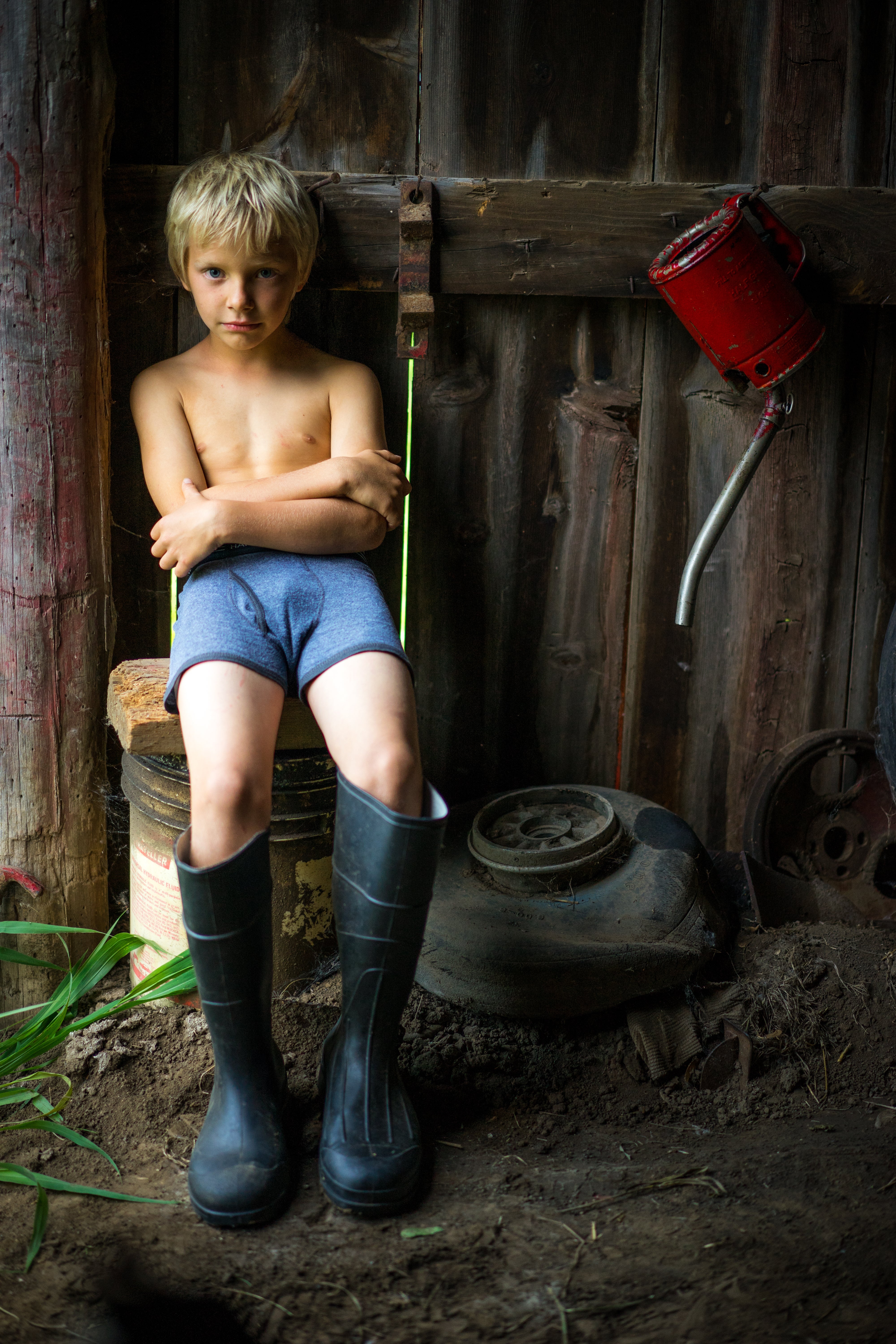 Sony α7 II, Sony Sonnar T* FE 55mm f/1.8 ZA at f/1.8
"This is a portrait of my nephew. We were at our family farm in Iowa and he came out in his skivvies and his grandpa's boots I came into the barn where I was photographing some of his old tractors and I saw him and immediately asked him to sit down just inside the barn door. Within in seconds I captured this image with my Sony Sonnar T* FE 55mm f/1.8 ZA, one of the sharpest lenses in the world and a great lens for portraits." –Robert Evans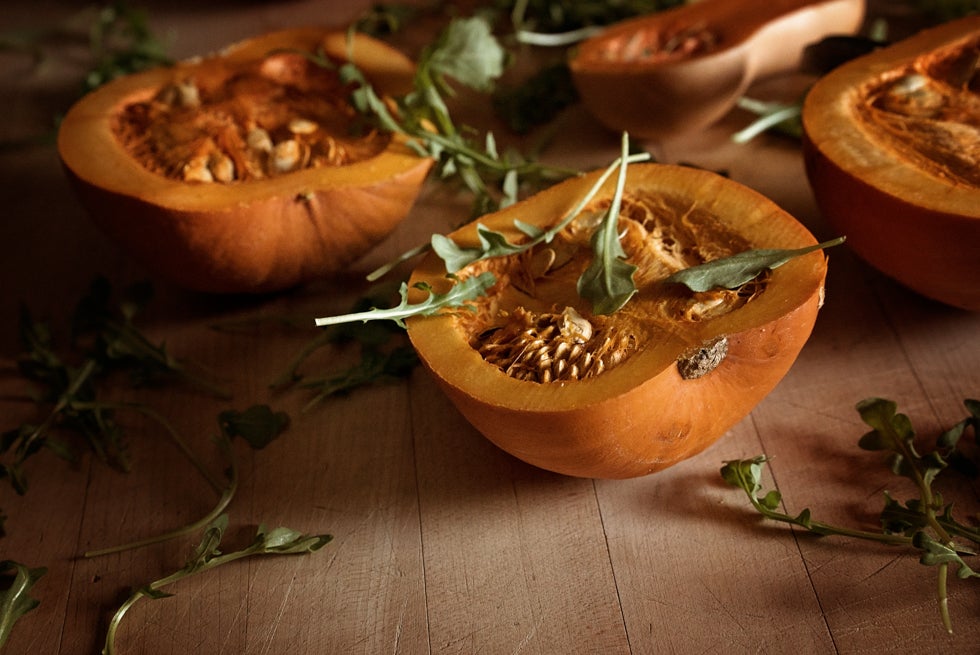 Sony α7S II, Sony Sonnar T* FE 55mm f/1.8 ZA Lens at f/6.3
"Directional light from a window camera right washes over the textures of the sliced winter squash. Every detail is preserved by the incredibly sharp Sony Sonnar T* FE 55mm f/1.8 ZA lens!" - Caroline Jensen
Insiode the Sonnar T* FE 55mm F1.8 ZA lens
Renowned Carl Zeiss contrast and resolution brings out the best in α7 series full frame E-mount bodies. The T* coating works with an innovative optical design to suppress internal reflections, for sublime contrast from highlights to deep blacks. In keeping with the Sonnar concept, a large F1.8 maximum aperture can produce beautiful full-frame background bokeh, but you also have the option of stopping down for extended depth-of-field. A bright lens like this is also an advantage when shooting indoors or outdoors in low light. Linear motor driven internal focusing is smooth and quiet, and a dust and moisture resistant design ensures consistently reliable performance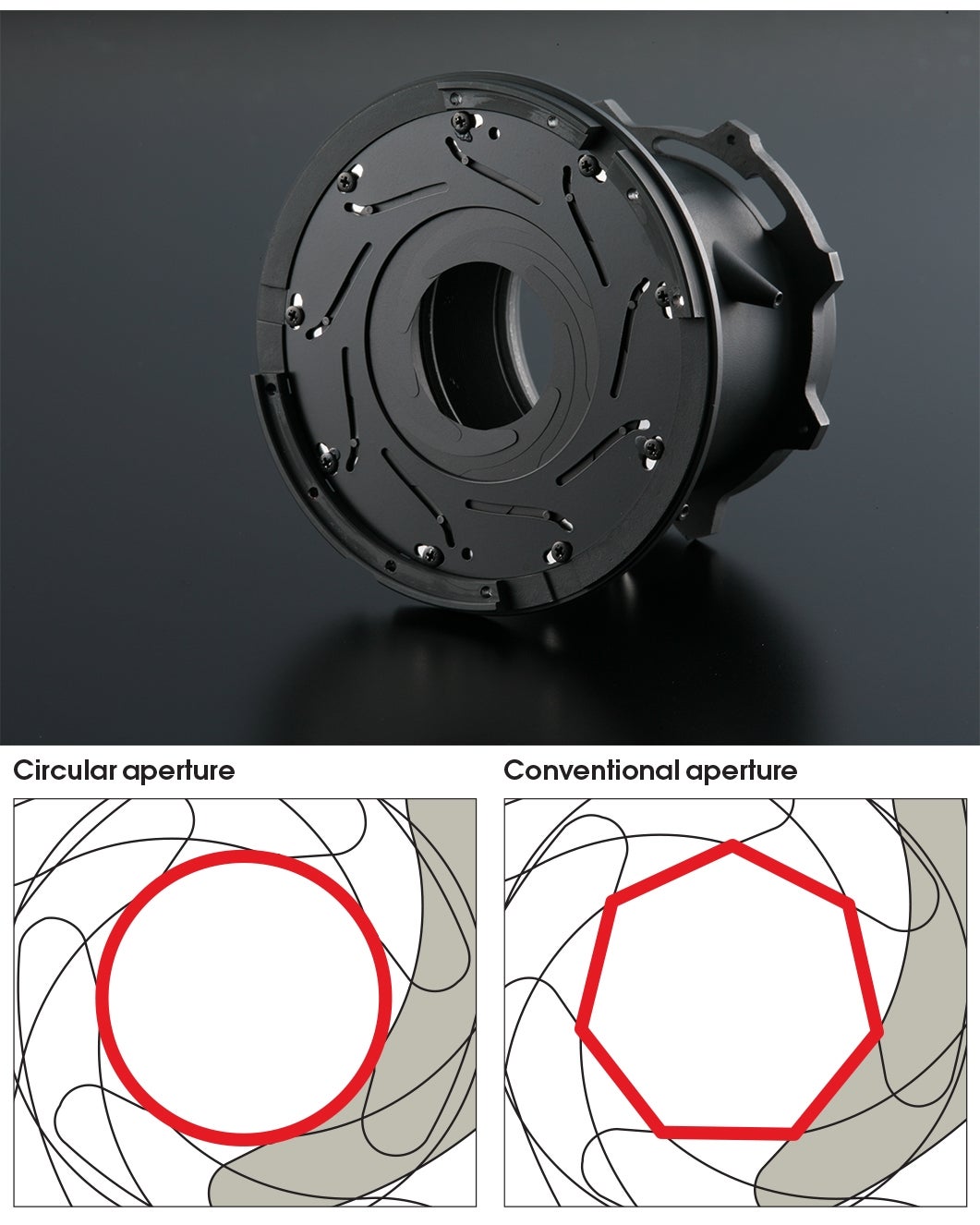 Circular Aperture
When changing your aperture to defocus the background, the light sources appear blurred. This 'bokeh' effect of the blurred background can be enhanced with circular aperture blades used in this lens. Conventional aperture blades have flat sides creating unappealing polygonal shaped defocussed points of light. α lenses overcome this problem through a unique design that keeps the aperture almost perfectly circular from its wide-open setting to when it is closed by 2 stops. Smoother, more natural defocusing can be obtained as a result.

Aspherical Lens Elements
Aspherical lens design dramatically reduces spherical aberration while also reducing lens size and weight. Spherical aberration is a slight misalignment of the light rays projected on the image plane. This is caused by differences in refraction at different points on conventional spherical lenses which degrade image quality in large-aperture lenses. Specially shaped "aspherical" elements near the diaphragm restore alignment of light rays at the image plane, maintaining high sharpness and contrast even at maximum aperture and can also be used at other points in the optical path to reduce distortion. Well-designed aspherical elements can reduce the total number of elements required in the lens, thus reducing overall size and weight. Advanced Aspherical (AA) elements are an evolved variant, featuring an extremely high thickness ratio between the center and periphery. AA elements are exceedingly difficult to produce, relying on the most advanced molding technology to consistently and precisely achieve the required shape and surface accuracy, resulting in significantly improved image accuracy and quality.

Carl Zeiss T* (T-star) Coating
Coated optics were pioneered by Carl Zeiss - and this superb lens features the Carl Zeiss T* (T-Star) coating that virtually eliminates lens flare, internal reflection and light scattering that can otherwise occur at glass-to-air surfaces. The T* coating contributes to outstanding image quality, with high contrast and uniformly excellent resolution right out to the image edges. Not simply applied to any lens - the T* symbol only appears on multi-element lenses in which the required performance has been achieved throughout the entire optical path, therefore guaranteeing the highest quality.

Internal Focusing
Only the middle groups of the optical system move to achieve focus, so the overall length of the lens does not change. Other important benefits include fast autofocusing and a short minimum focusing distance. Also, the filter thread at the front of the lens does not rotate, which is convenient if you're using a polarizing filter.
Specs & Dimensions
| | |
| --- | --- |
| Angle of View | 42.9° |
| Minimum Focus Distance | 1.64-ft. (50 cm) |
| Magnification | 0.14x |
| Elements/Groups | 7 elements/5 groups |
| Diaphragm Blades | 9 |
| Filter Thread | 49 mm |
| Dimensions (DxL) | 2.54 x 2.78" (64.4 x 70.5 mm) |
| Weight | 9.9 oz (281 g) |
| | |