The Sony Vario-Tessar T* FE 16-35mm f/4 ZA OSS is prized for its versatility and optical excellence. The wide-angle-zoom is ideal for everything form landscapes to environmental portraits. Bringing together Advanced Aspherical and Super Extra Low Dispersion elements and the famous ZEISS T* Coating, the lens is sharp and delivers outstanding contrast at all focal lengths and apertures.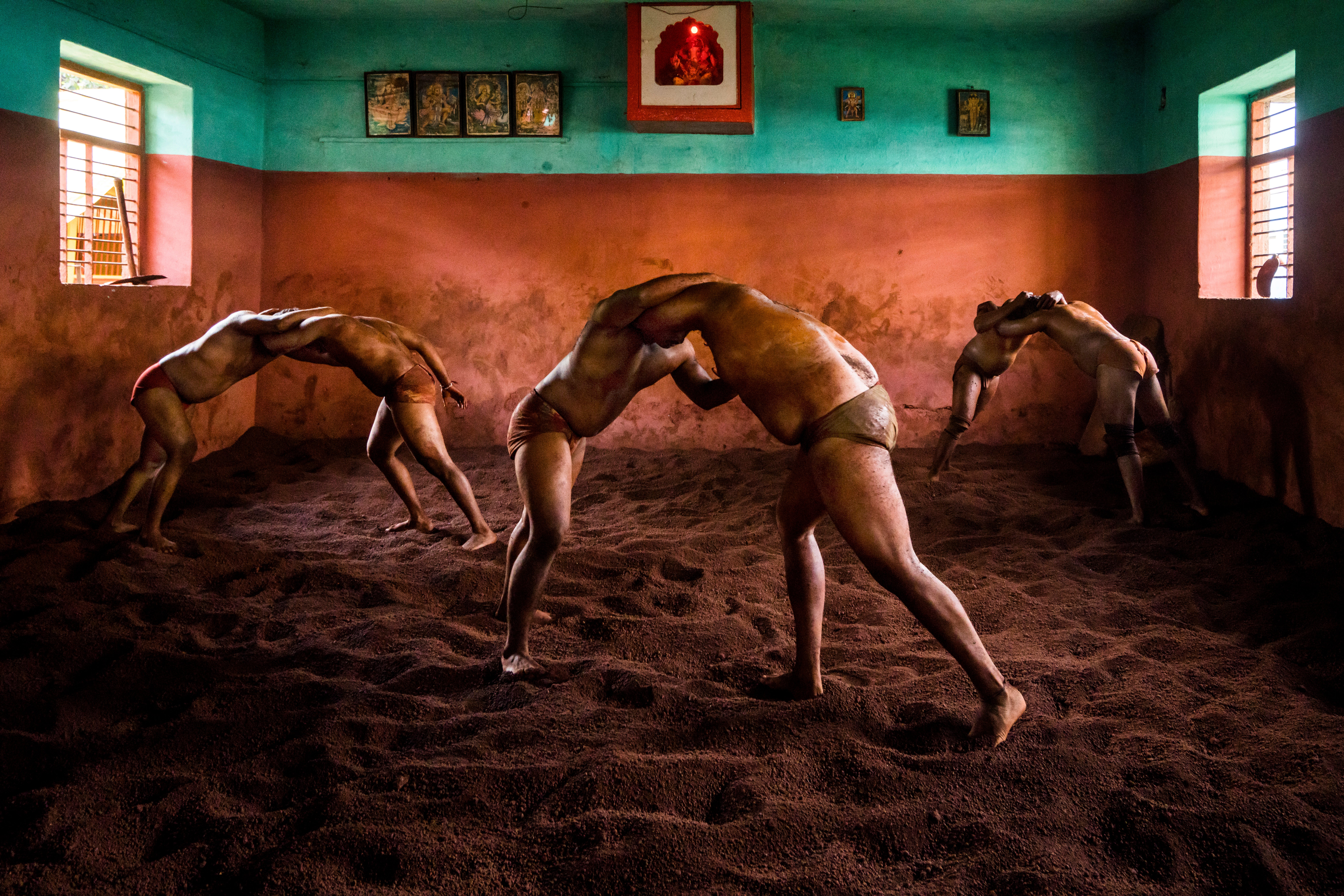 Photo By Ben Lowy. Sony α7R II, Sony Vario-Tessar T* FE 16-35mm f/4 ZA OSS at 23mm, f/4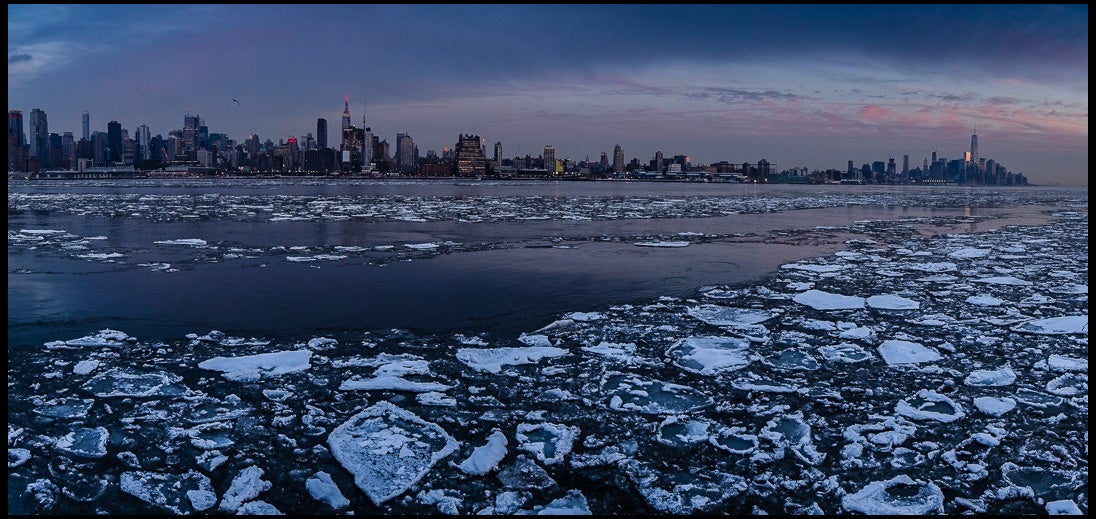 Photo by Katrin Eismann. Sony α7 II, Sony Vario-Tessar T* FE 16-35mm f/4 ZA OSS at 22mm, f/4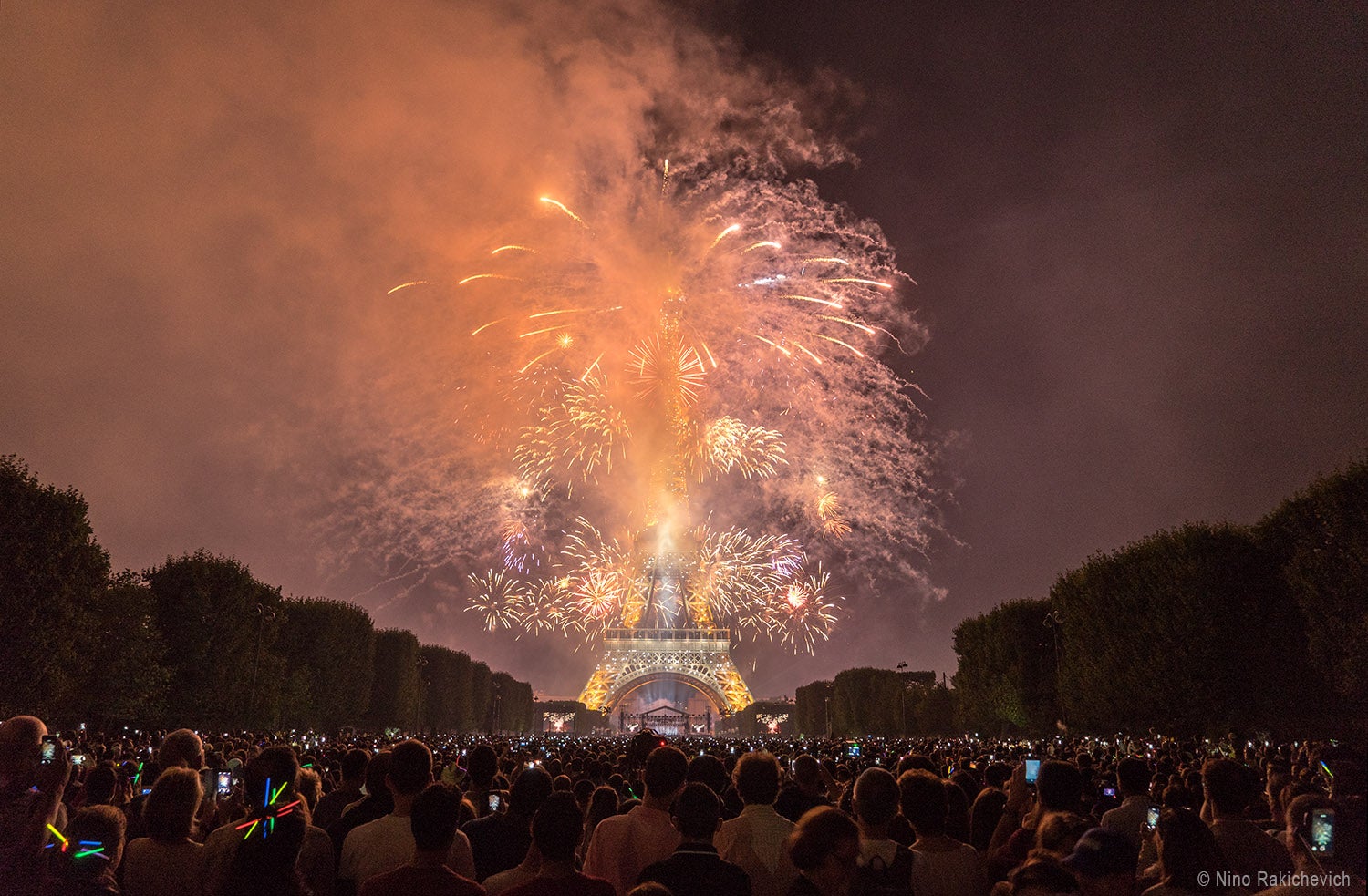 Photo by Nino Rakichevich. Sony α7 II, Sony Vario-Tessar T* FE 16-35mm f/4 ZA OSS at f/5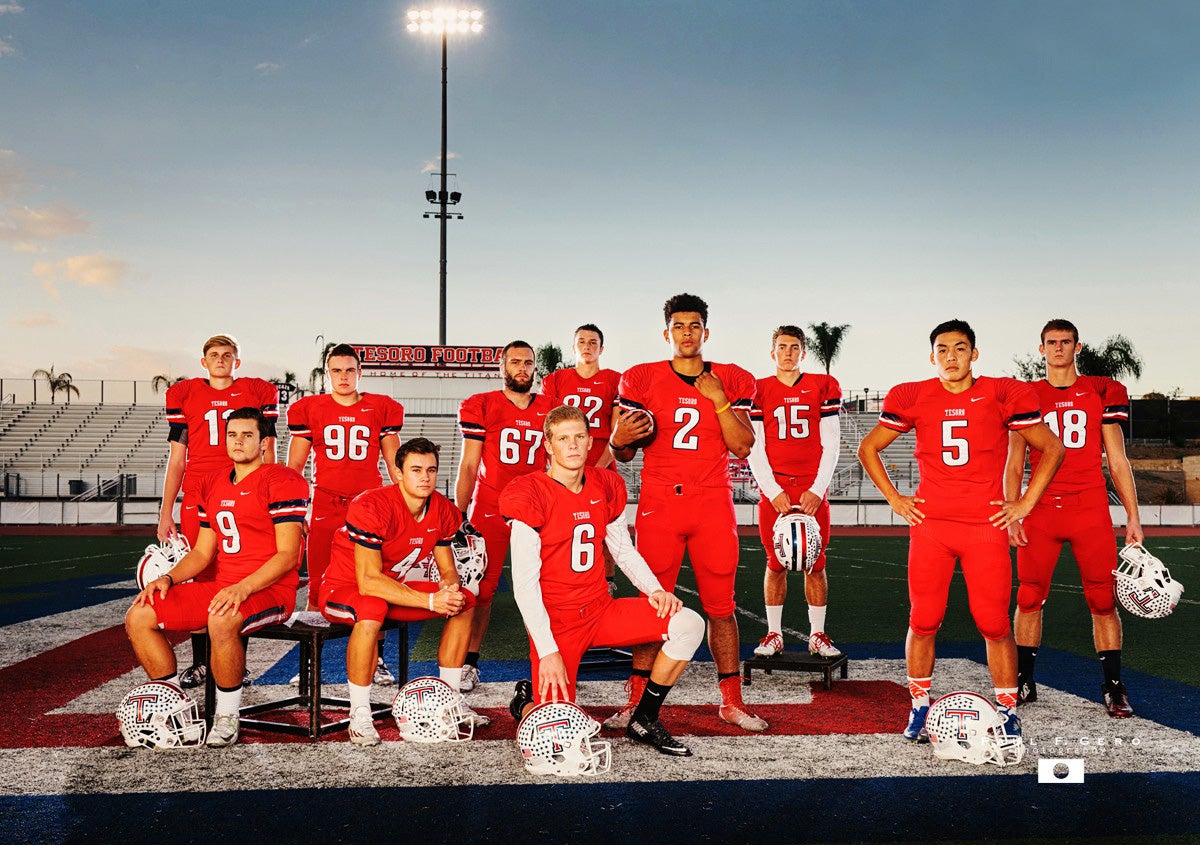 Photo by Paul Gero. Sony α7R II, Sony Vario-Tessar T* FE 16-35mm f/4 ZA OSS at f/8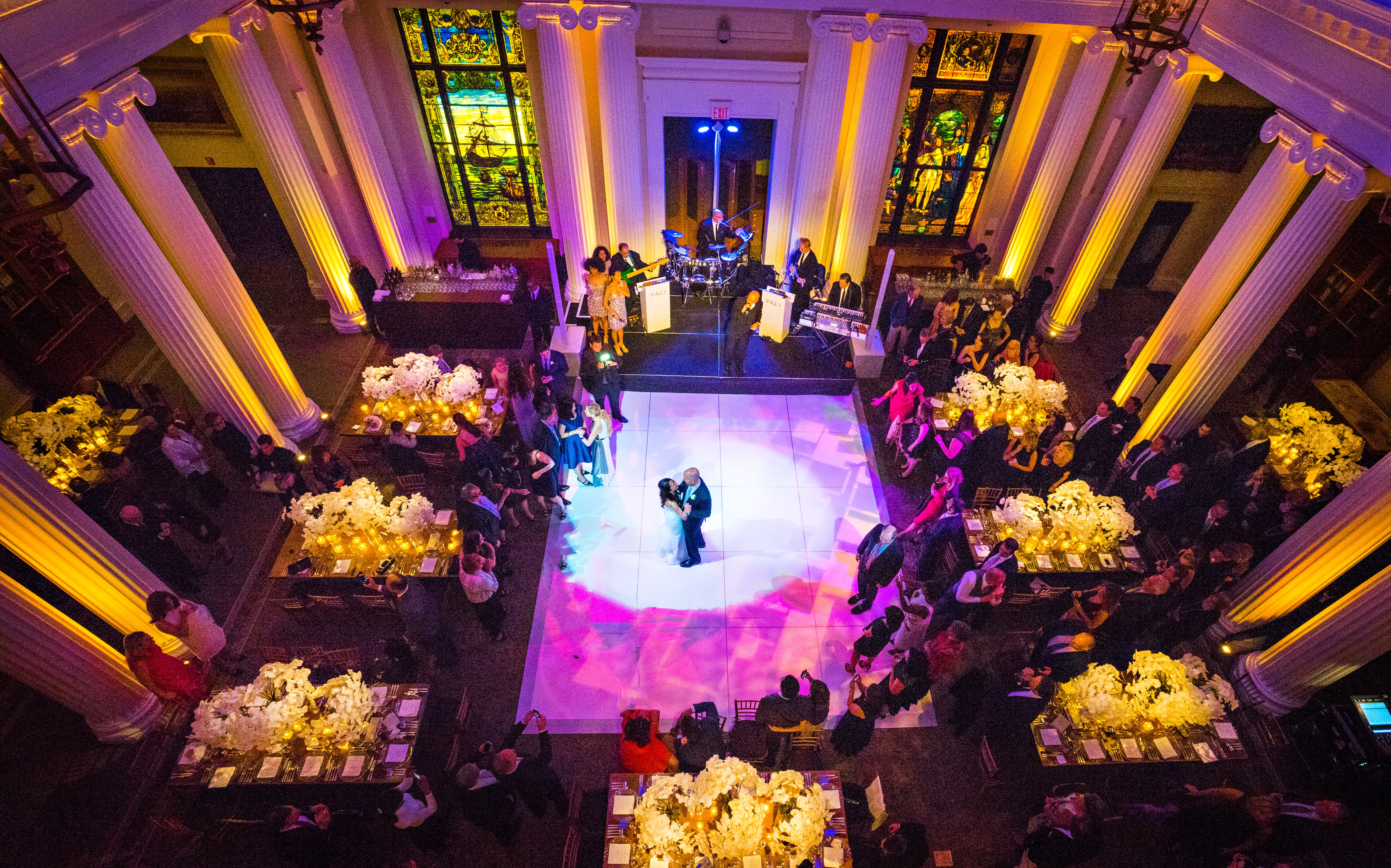 Photo by Robert Evans. Sony α7 II, Sony Vario-Tessar T* FE 16-35mm f/4 ZA OSS at 16mm, f/9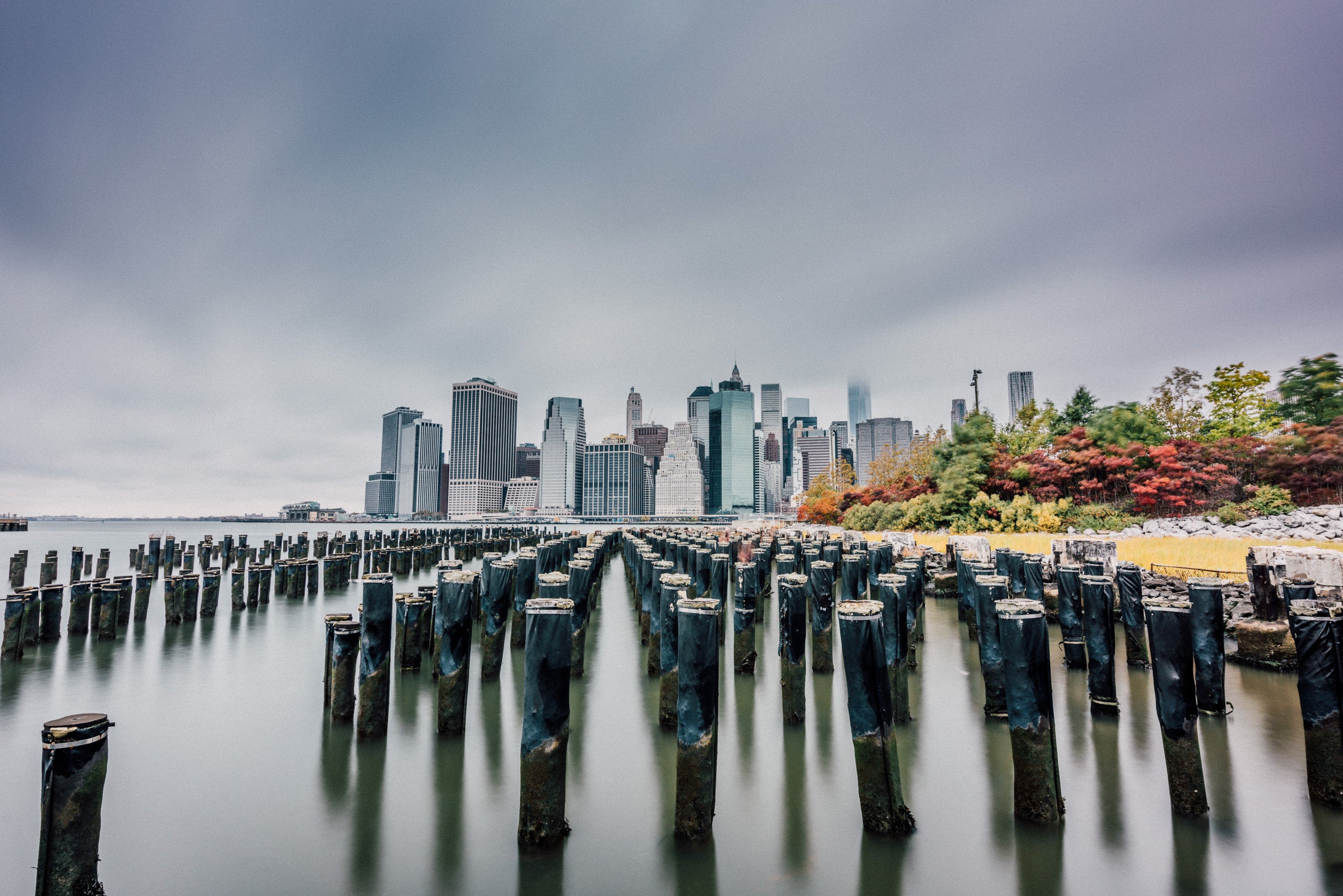 Photo by Spencer Pablo. Sony α7R II, Sony Vario-Tessar T* FE 16-35mm f/4 ZA OSS at 17 mm, f/9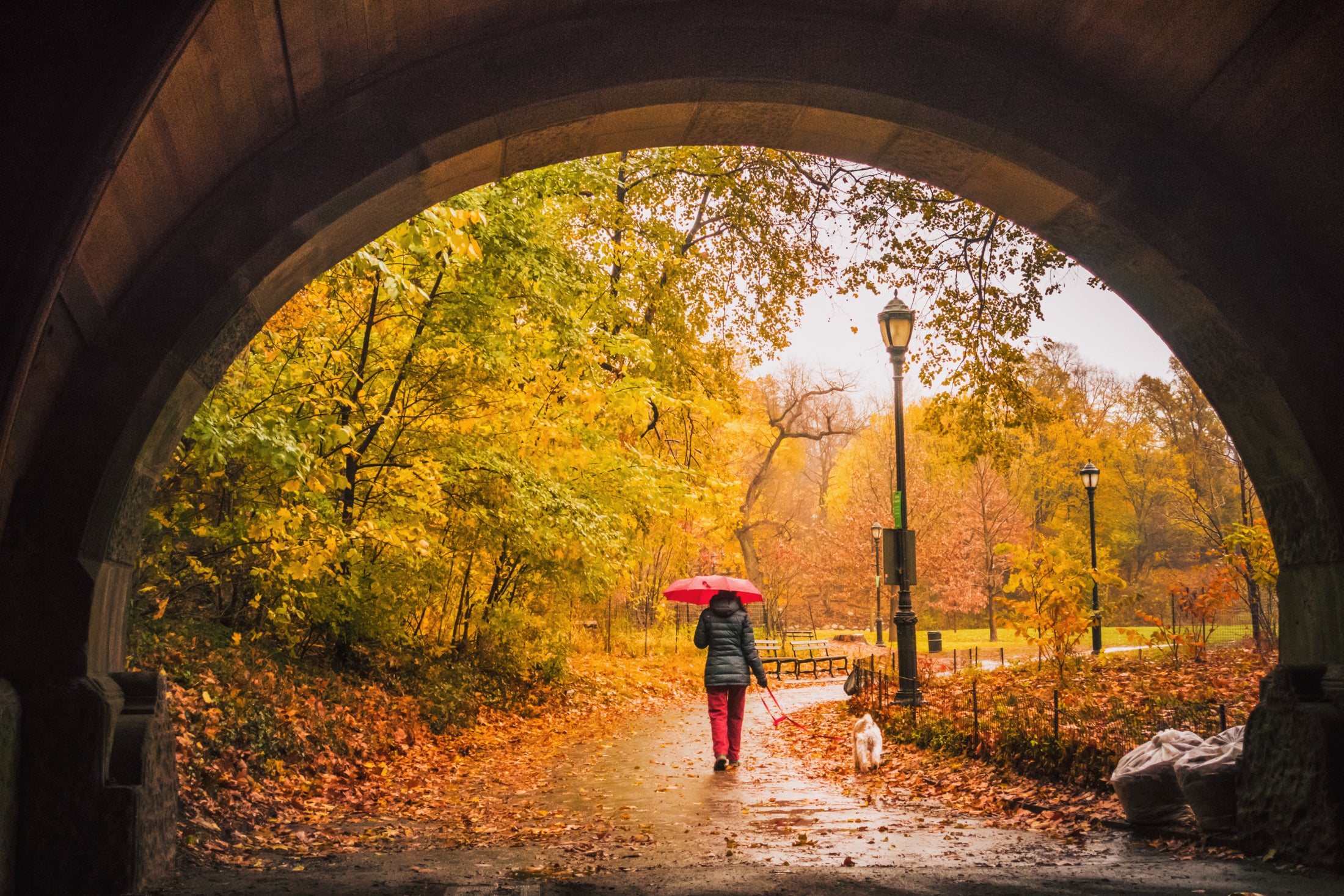 Photo by Vivienne Gucwa. Sony α7R II, Sony Vario-Tessar T* FE 16-35mm f/4 ZA OSS at f/5
Shooting Characteristics
Wide-angle Impact Over A Useful Zoom Range
A 16 mm to 35 mm wide-angle zoom range, coupled with effective built-in optical image stabilization makes this lens an excellent choice for snapshots, indoor scenes, group shots, landscapes, and more, especially with a full-frame α7 series body. The ZEISS® Vario-Tessar configuration offers outstanding performance in a compact, lightweight design.
Refined Optics Deliver Stunning Images
Superior clarity and minimal distortion are achieved by an advanced optical design that includes one large AA element and three ED elements. The legendary ZEISS® T* (T-star) coating enhances performance even further by effectively suppressing reflections so that crisp, natural contrast is maintained, especially when shooting landscapes.
Constant Aperture Across The Zoom Range
Constant aperture at all focal lengths means that the user can zoom and shoot at any aperture without having to worry about changes in exposure settings or depth of field, concentrating on the image rather than technical details. Maximum aperture is F4 through the zoom range.
Reliable And Easy In Any Conditions
Reliable operation in a variety of conditions is ensured by a design that prevents dust and moisture from entering the lens.
Sharp & Clear From Corner To Corner
Aspherical lens technology maximizes portability without sacrificing imaging power. The lens combines five aspherical elements (including one AA — advanced aspherical lens), with 3 ED (Extra-low Dispersion) glass elements to deliver high-precision shots and breathtaking rendering — without the bulky design usually associated with similar DSLR lenses.
Sharp And Clear Hand-held
Built-in Optical SteadyShot image stabilization compensates for camera shake that can blur images when shooting handheld. Sharp, clear night scenes or indoor shots in dim lighting can be captured without the need to boost ISO sensitivity and risk increased noise.
Technology
Aspherical/Advanced Aspherical Lens Elements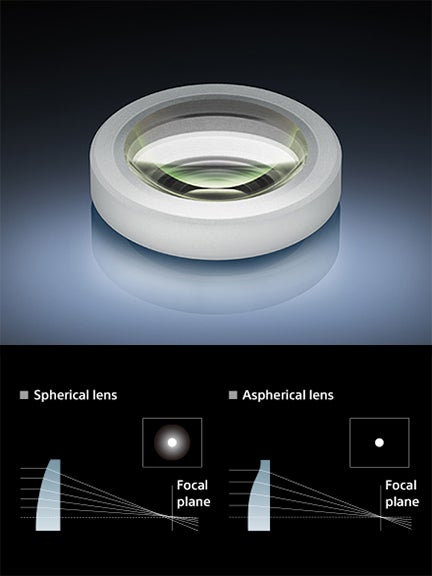 Aspherical lens design dramatically reduces spherical aberration while also reducing lens size and weight. Spherical aberration is a slight misalignment of the light rays projected on the image plane. This is caused by differences in refraction at different points on conventional spherical lenses which degrade image quality in large-aperture lenses.
Specially shaped "aspherical" elements near the diaphragm restore alignment of light rays at the image plane, maintaining high sharpness and contrast even at maximum aperture and can also be used at other points in the optical path to reduce distortion. Well-designed aspherical elements can reduce the total number of elements required in the lens, thus reducing overall size and weight. Advanced Aspherical (AA) elements are an evolved variant, featuring an extremely high thickness ratio between the center and periphery. AA elements are exceedingly difficult to produce, relying on the most advanced molding technology to consistently and precisely achieve the required shape and surface accuracy, resulting in significantly improved image accuracy and quality.
ED Glass/Super ED Glass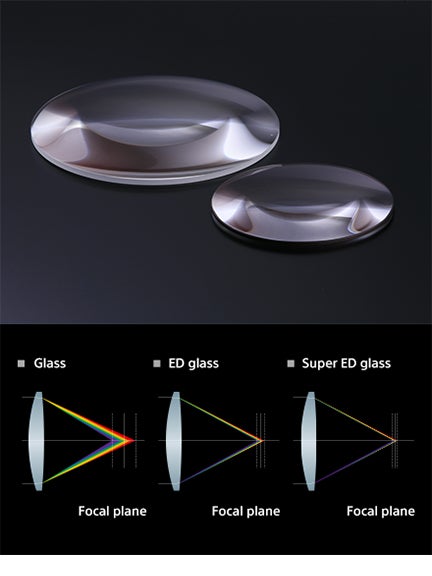 As focal lengths get longer, lenses built with conventional optical glass have difficulties with chromatic aberration, and as a result images suffer from lower contrast, lower color quality, and lower resolution.
ED glass dramatically reduces chromatic aberration at telephoto ranges, and provides superior contrast across the entire image, even at large aperture settings. Super ED glass provides enhanced compensation for chromatic aberration.
Lens-Based Optical Image Stabilization (OSS)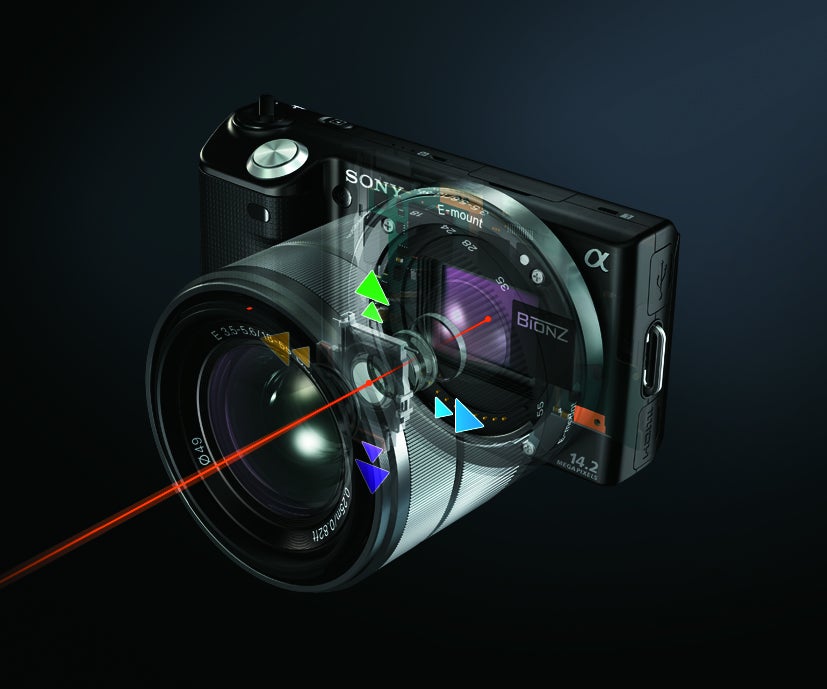 Gyro sensors built into the lens detect even the slightest movement, and the stabilization lens is precisely shifted to counteract any image blur that might occur. The use of precision, quiet linear motors and technology inherited from high-end Sony professional camcorders results in exceptionally quiet, effective image stabilization that contributes to high-quality movies as well as stills.
Circular Aperture (7 Blades)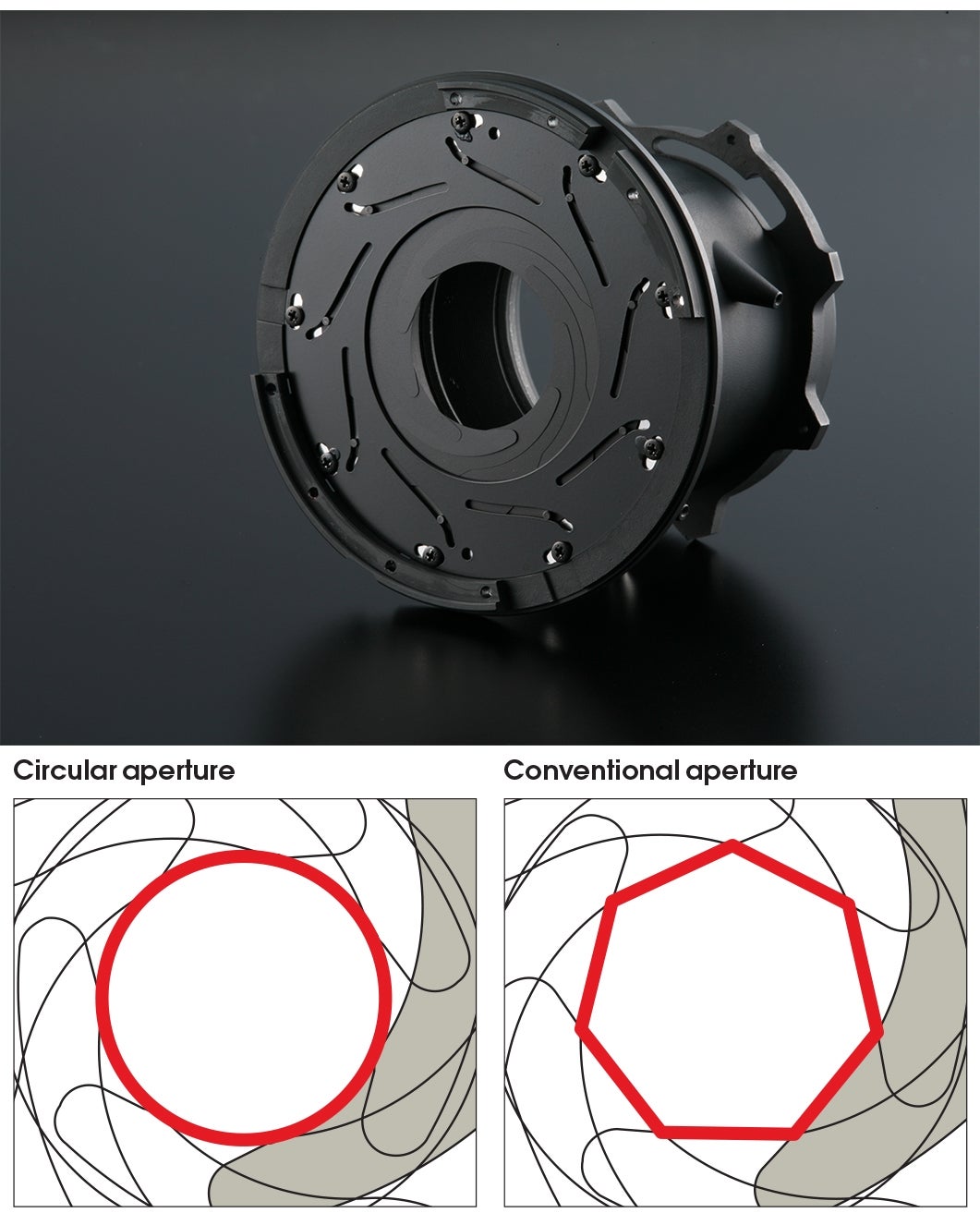 When changing your aperture to defocus the background, the light sources appear blurred. This 'bokeh' effect of the blurred background can be enhanced with circular aperture blades used in this lens. Conventional aperture blades have flat sides creating unappealing polygonal shaped defocussed points of light. α lenses overcome this problem through a unique design that keeps the aperture almost perfectly circular from its wide-open setting to when it is closed by 2 stops. Smoother, more natural defocusing can be obtained as a result.
T* Coating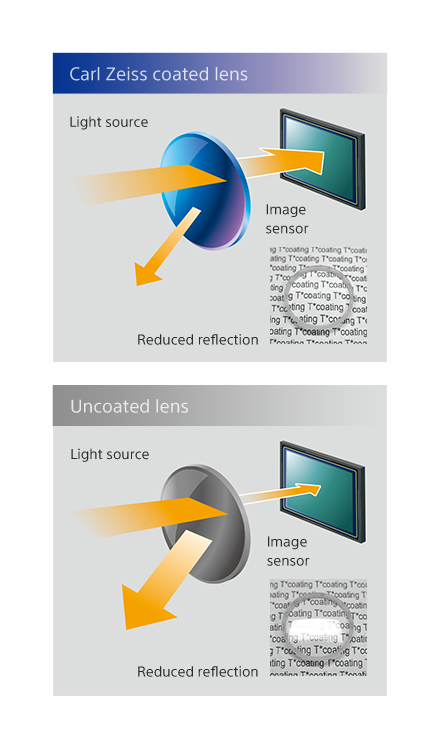 Coated optics were pioneered by Carl Zeiss - and this superb lens features the Carl Zeiss T* (T-Star) coating that virtually eliminates lens flare, internal reflection and light scattering that can otherwise occur at glass-to-air surfaces. The T* coating contributes to outstanding image quality, with high contrast and uniformly excellent resolution right out to the image edges. Not simply applied to any lens - the T* symbol only appears on multi-element lenses in which the required performance has been achieved throughout the entire optical path, therefore guaranteeing the highest quality.
Internal Focusing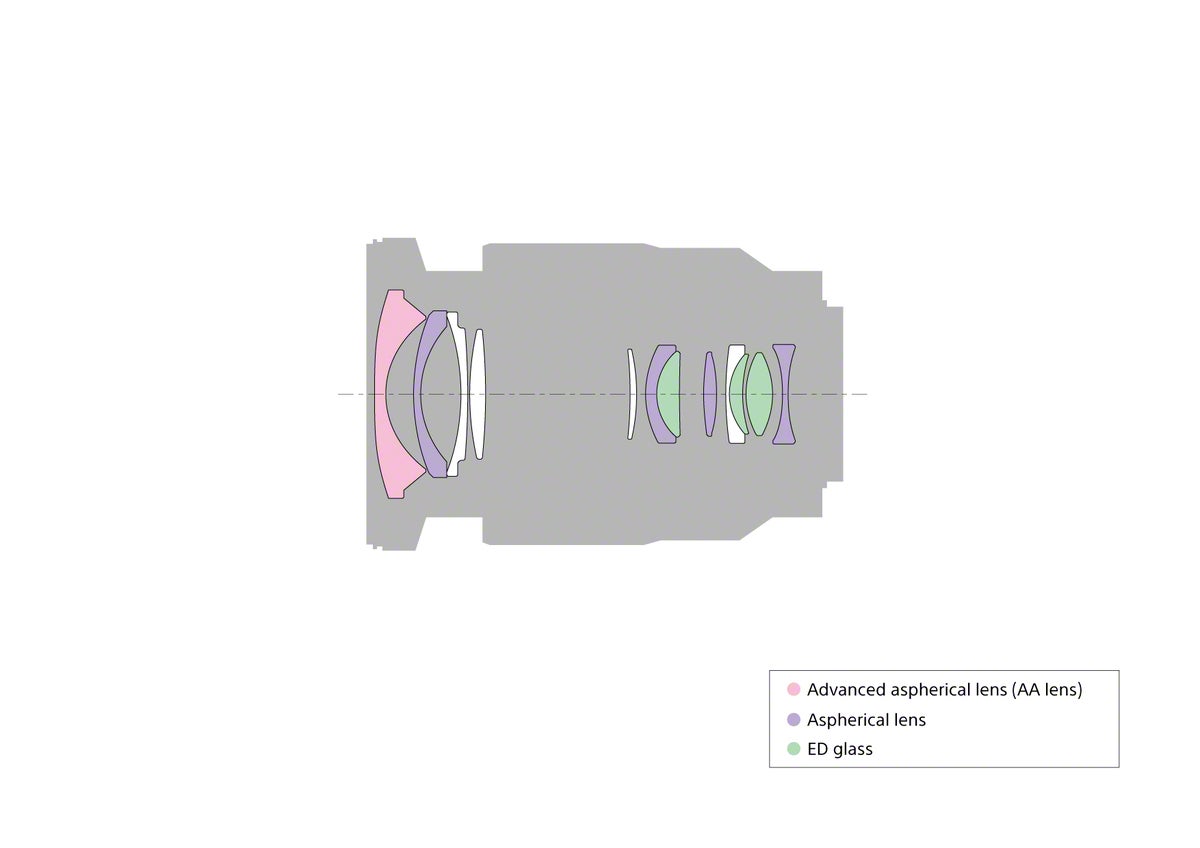 Only the middle groups of the optical system move to achieve focus, so the overall length of the lens does not change. Other important benefits include fast autofocusing and a short minimum focusing distance. Also, the filter thread at the front of the lens does not rotate, which is convenient if you're using a polarizing filter.