Director Jason Wise and Cinematographer Jackson Myers are the team behind 2013's breakout documentary, Somm, detailing the competitive exam that sommeliers must pass in order to reach the designation of Master Sommelier. The duo is back with Somm: Into the Bottle, which explores people's fascination with wine and answers many questions about its history and production. Wise and Myers shot the new film, which world premiered to sold-out crowds and fittingly opened the Napa Valley Film Festival, primarily on Sony's PMW-F55 4K camcorder along with the Sony α7S. It is available in select theaters and through iTunes beginning February 2, 2016. In this interview, the filmmakers discuss how the cameras paired perfectly with their story and vision and served as a trusty companion during the awe-inspiring and sometimes treacherous production.
Jason Wise, Director and Producer
Obviously Somm: Into the Bottle is a follow-up of sorts to our first documentary Somm, but that particular film was not really about wine, it was about a competition. We really didn't get a chance to make a wine film because it's about the sommeliers taking a test. With Somm: Into the Bottle, we decided that we were going to make a wide, sweeping documentary about the whole wine culture – its history, why we drink it and how to demystify what's in your glass. The film is broken up into 10 chapters. The film starts with the Napa Valley Earthquake and it ends with the wine the CIA drank when they finally defeated Osama bin Laden.
We shot our first documentary, Somm over the course of two years, in six different countries using Sony's HDW-F900 and PMW-F3, which were great cameras and captured so much wonderful footage for us, but when we set out to make this new documentary, we had a big decision to make. The F3 shot very good quality footage that holds up incredibly well, but it was not 4K. When Sony's 4K F55 camera came along and we decided to put it through its paces, Jackson and I agonized over whether we could or should use some of our previous footage in Somm: Into the Bottle. Ultimately, we decided that because some of the people that we interviewed and some of what we captured the first time around could never be recreated, that we would use select footage and opted for a 2K finish as a result. This way we were able to take advantage of the stunning, once-in-a-lifetime footage we previously got in the three to four years prior, and have it work and blend seamlessly with what we were capturing in 4K on the F55. There is no gap in the way it was shot, which is ideal, because when the F3 came out, it was a game changer for us on the first film. The image quality and lowlight capabilities were a revelation and we were so happy that that footage would get to see the light of day. We were thankful we were able to easily and cohesively mix the F3 and F55, which is quite a testament to Sony's imagery.
With Somm: Into the Bottle, we took a filmic approach and sought a very beautiful movie, but being mindful of some of the harsh environments and atmospheres where wine is processed, we knew we were going to have some challenges and we refused to compromise. After falling in love with the F3 on our first movie, we were automatically thinking "Sony." As soon as the F55 was introduced, we expected that it would be our next workhorse. After examining our budget and requirements, and evaluating the competition, we formally decided on the F55.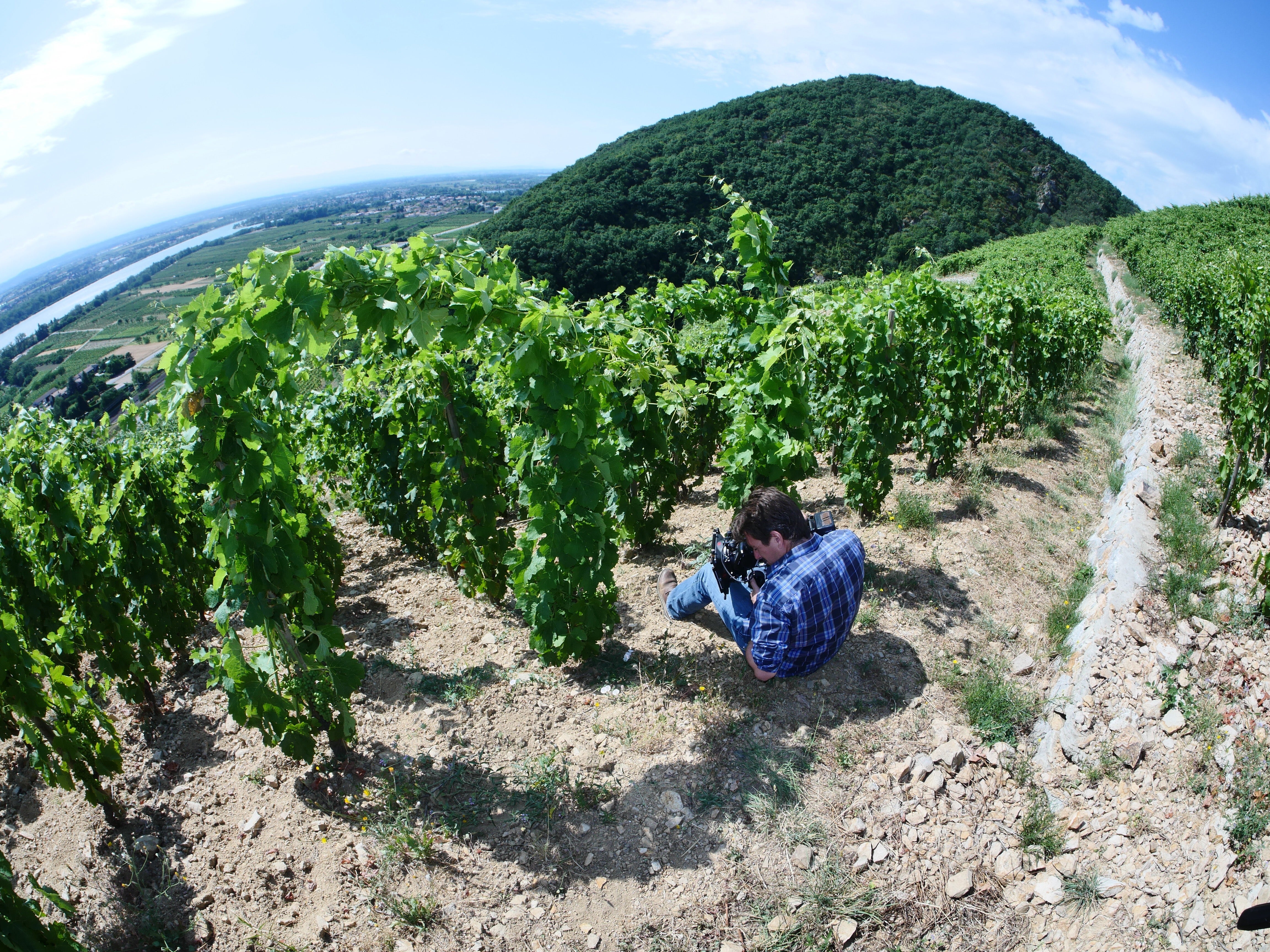 Jackson Myers, Cinematographer
The F55 was our top choice, for a number of reasons. We knew this shoot would take us around the world, so we needed a camera that could easily travel with us, without slowing us down. In addition, we knew we'd be shooting in some really dark places and really tight places, and often outside in the middle of the day. The F55 handled those scenarios without a problem.
We took a lot into consideration, but what we loved in particular about the F55 was the image. It really exceled in low light situations, especially in wine cellars where natural light was our only source. The way the camera renders colors in low light is astounding - it looks like a natural environment so it's not drawing your attention away from the image; it allows you to visualize these dark cellars the way your eyes would.
The cleanliness of the image in low light was a revelation because the cameras we've used in the past and the other cameras that we tested didn't have that clarity, even when you took the ISO up to 3200 in extreme situations.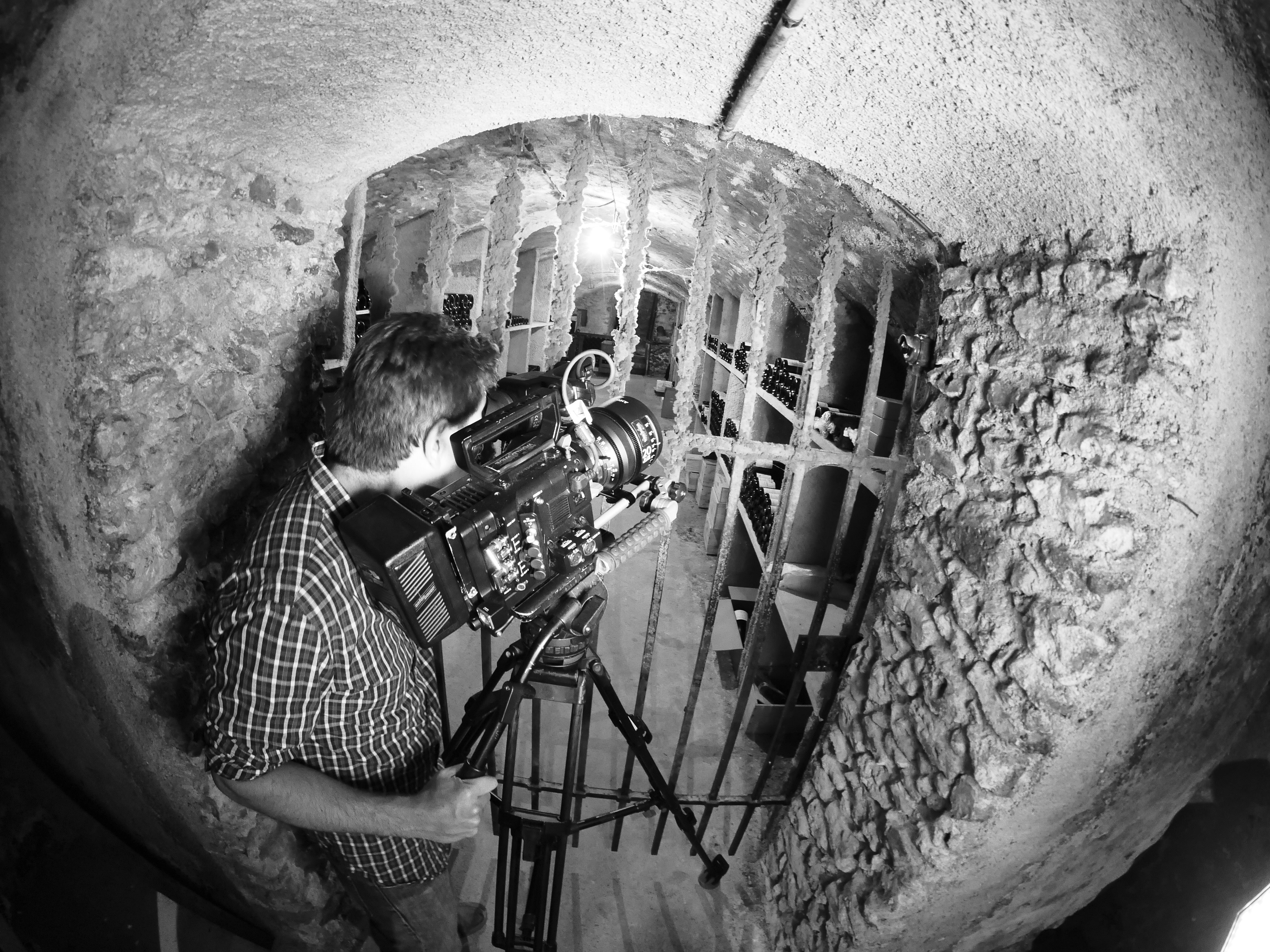 Wise
Jackson and I both started in film, loading mags, so shooting on the F55 to SxS cards took away a lot of the worry and uncertainty. We took the camera and the cards to the extremes. Until you've gone to Napa and tasted wine in the vineyards, you never realize how extreme these places are. There's a reason why they only grow grapes there. Grapes and olive trees grow in places where most things don't, so when you take a camera like the F55, you need the media to be able to expand and contract with the weather and other hurdles that are thrown at you.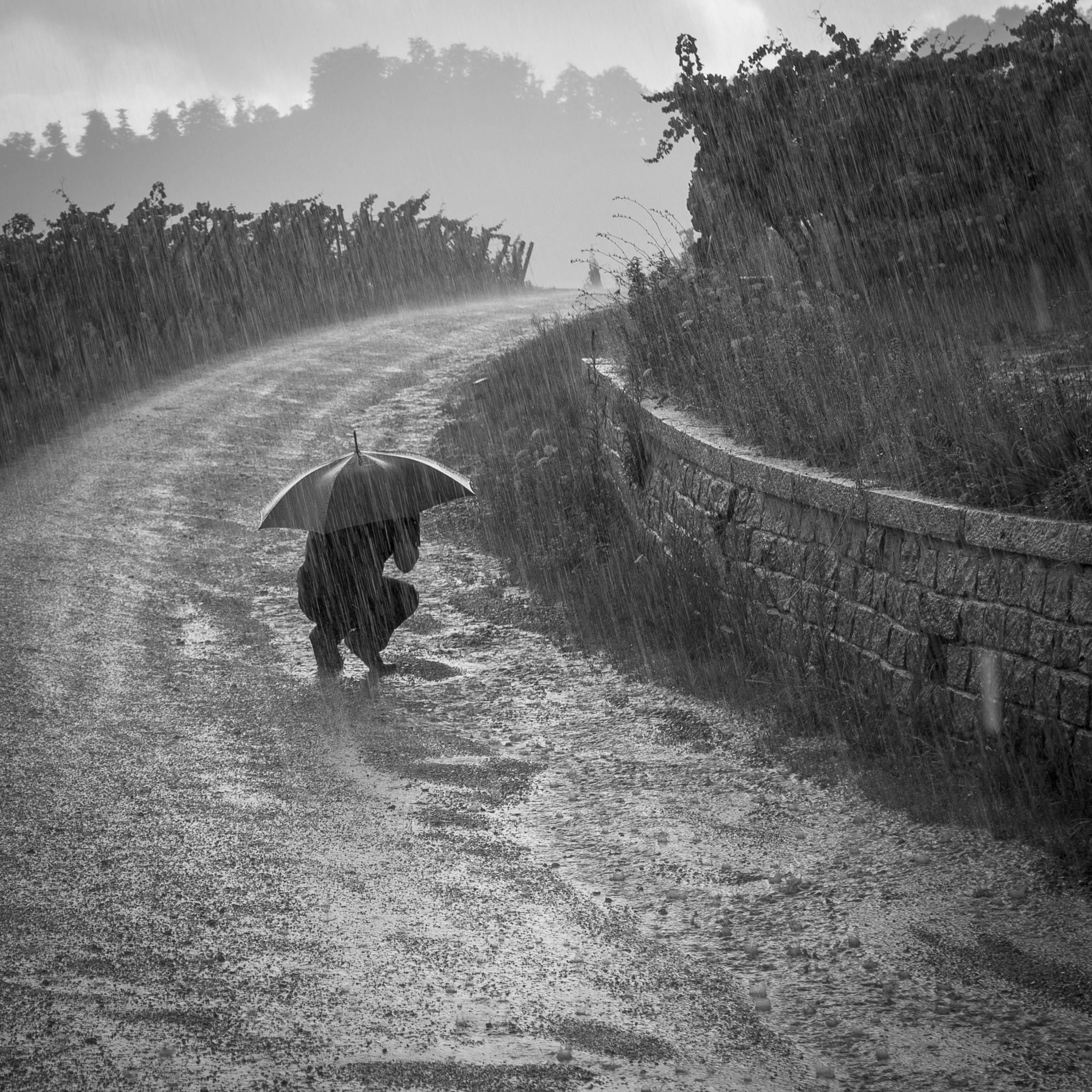 We immediately put the F55 to the test and began shooting with it right after it came out. It was our first experience shooting in 4K. We took the camera to the base of the Alps in northern Italy, to a place call Alto Adige. It used to be part of Austria until just before World War II and it is beyond beautiful. If you're going to put a camera through the ringer, this is a perfect place to do it.
Because we had to match our old and new footage, we went to some of the same locations we'd shot with the F3 to see what the F55 could do. We shot in Tuscany, we shot in Alto Adige and we shot in Piedmont in northern Italy and that's when we knew – the F55 is THE camera. The moment we started seeing the images coming off of it, we were floored.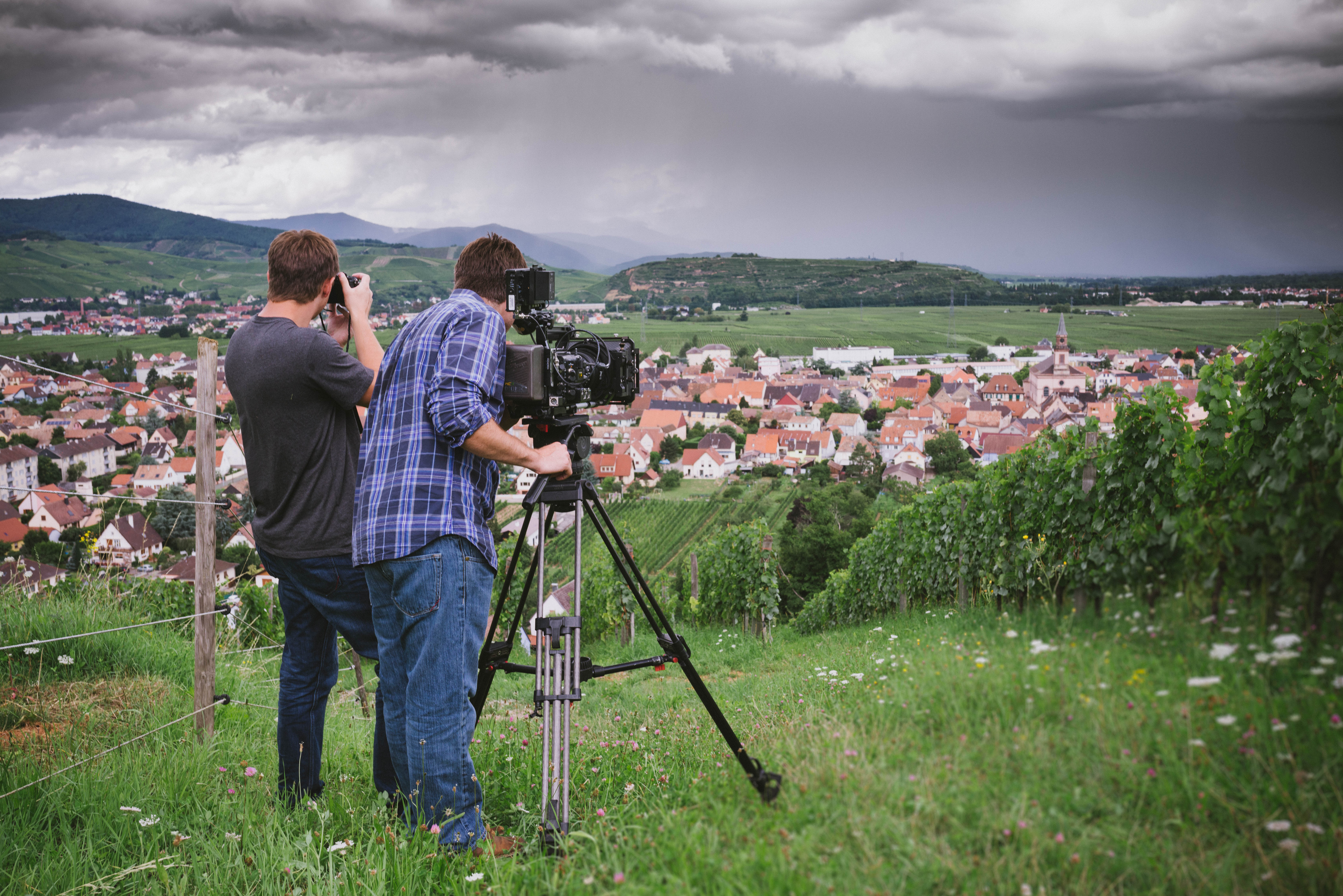 A lot of cameras are really good if you shoot in the best RAW format they offer, but we didn't have the storage ability or the crew size to be able to shoot with that kind of memory demand, so we needed a camera that could really handle 4K. It allowed us to pump footage in and out of the camera quickly, with the ability to dump the footage onto drives and easily keep it safe. At the same time, the camera looks and feels very important, and made our small crew seem trustworthy and official to our subjects. There was just nothing that we tested that compared to the F55.
During the course of our shoot, the F55 camera witnessed priceless bottles of wine being opened in their natural environments, in dark cellars and places that have never before been filmed. Because these bottles are worth thousands of dollars apiece, we had to make sure that they looked extremely beautiful to the viewers. For the optimal drinking experience, wine is required to be preserved under specific conditions, which can become a challenge to someone looking to capture it on film. In many of the wine cellars we visited, we weren't allowed to use lights, which could compromise the integrity of the wine, or they were lit with sodium lights, but the F55 allowed us get handsome shots, nonetheless. At times, we shot several stops underexposed when we had less than ideal lighting and the fact that we could bring these images to life with that light is a first. I think that's a big reason why no one's ever filmed this stuff before; you just couldn't.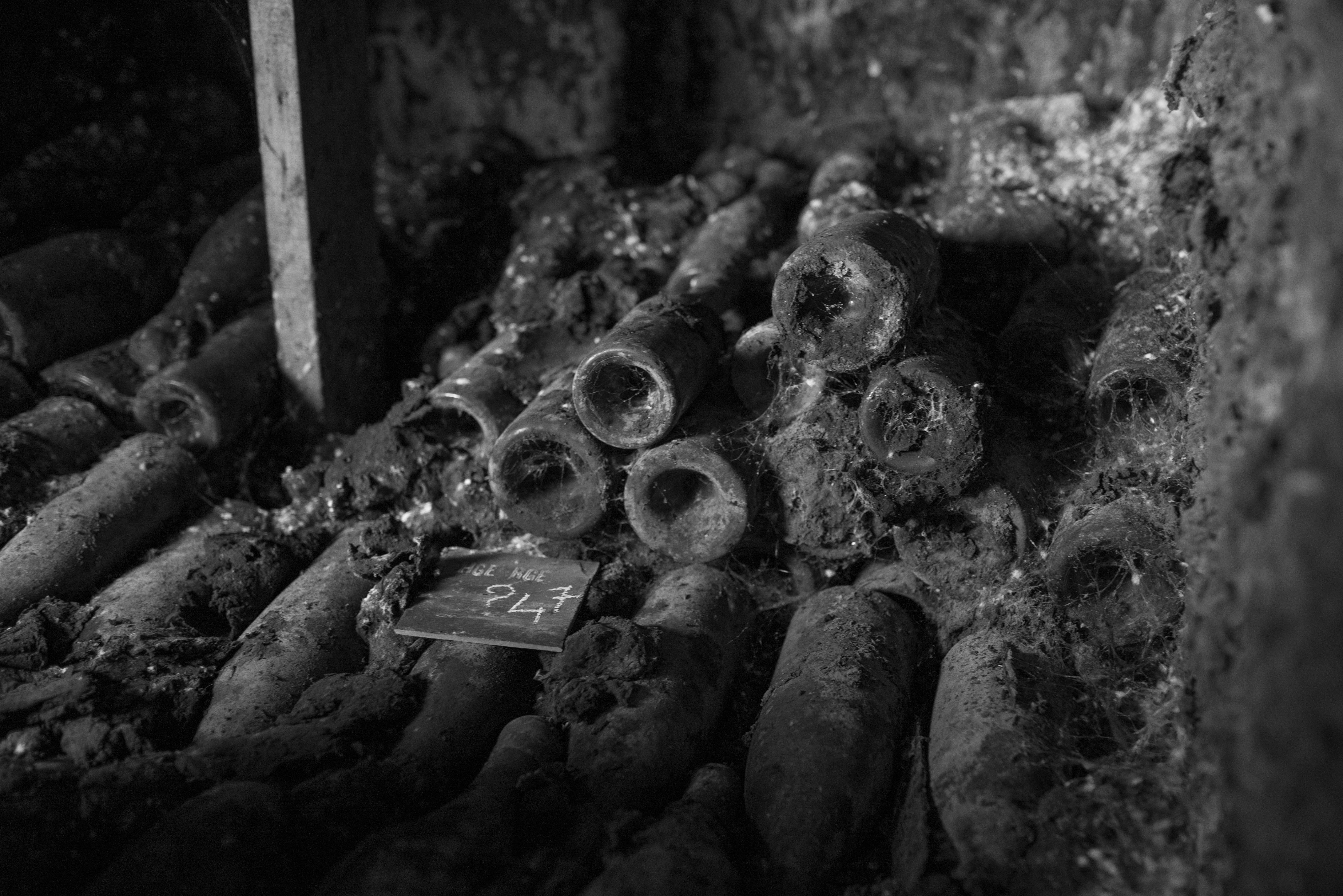 The F55 really shines in those challenging environments. Yes, we used it to shoot insane vistas and some of the most exquisite places on earth, but it's really down in the pitch black shooting funguses that blew us out of the water. Shooting black fungus in a jet black room filled with black bottles, and having to find detail is a big testament to a camera's ability. It's situations like that where we can actually say, we could not have made the film without the F55.
Myers
As time went on and we continued to shoot on the F55, we started doing some high-speed photography in 4K up to 60 frames. We used that quite a bit. When you see the film, you'll notice there's a fair amount of high speed photography, so that was a huge breakthrough that we appreciated as more functions were implemented into the F55. Personally, I liked the ergonomics of it as the operator and that you could build it up into a really beefy, sturdy cinema camera for vistas and exteriors, but you could also strip it down to its bare essentials and get into really small quarters with it. That versatility is rare for a camera.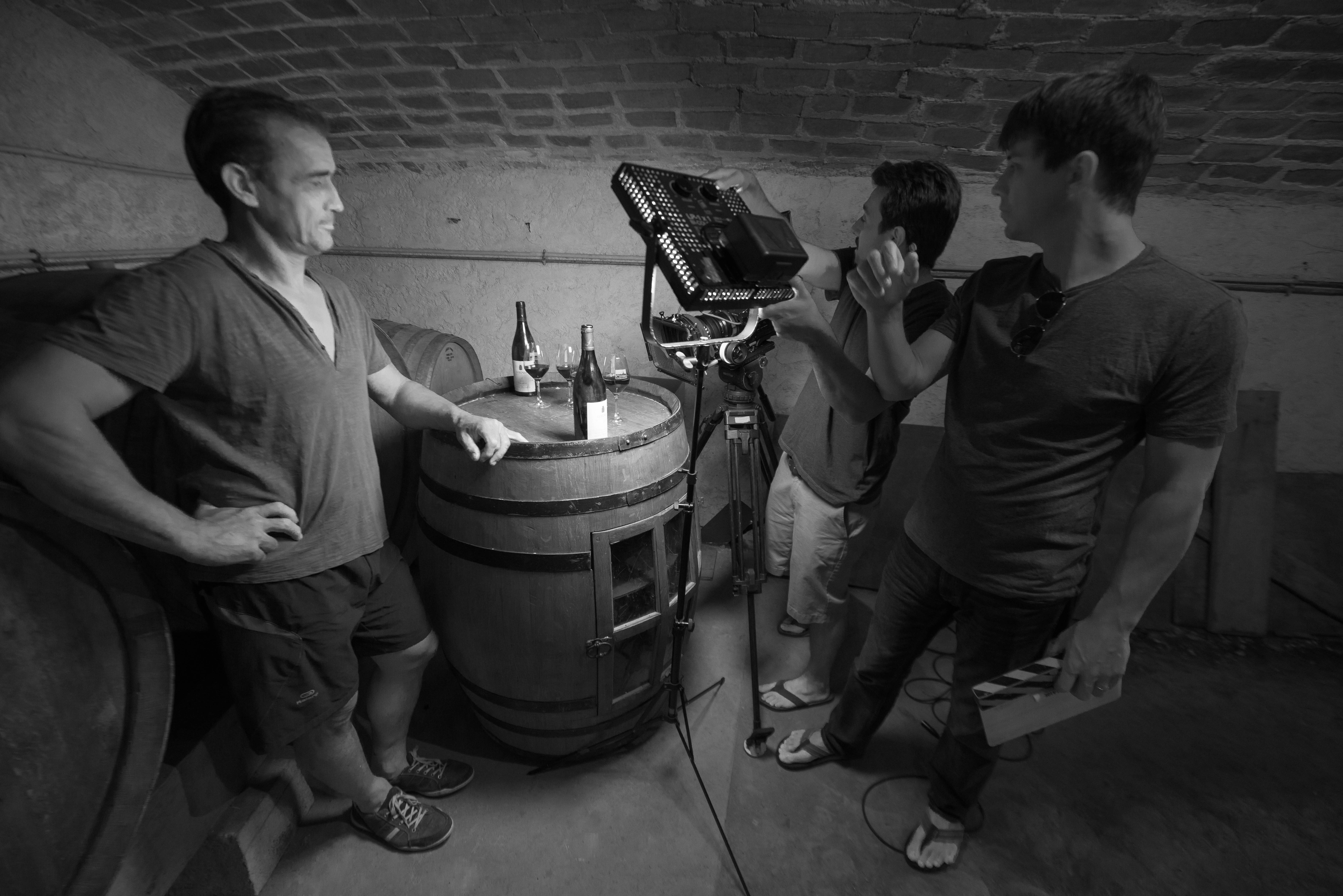 Wise
Another great aspect was the lens flexibility. Jackson and I used many different lenses to create distinct looks, from older super speeds for a filmic look, wide open at f/1.2, to new digital cinema primes for crisp vineyard vistas.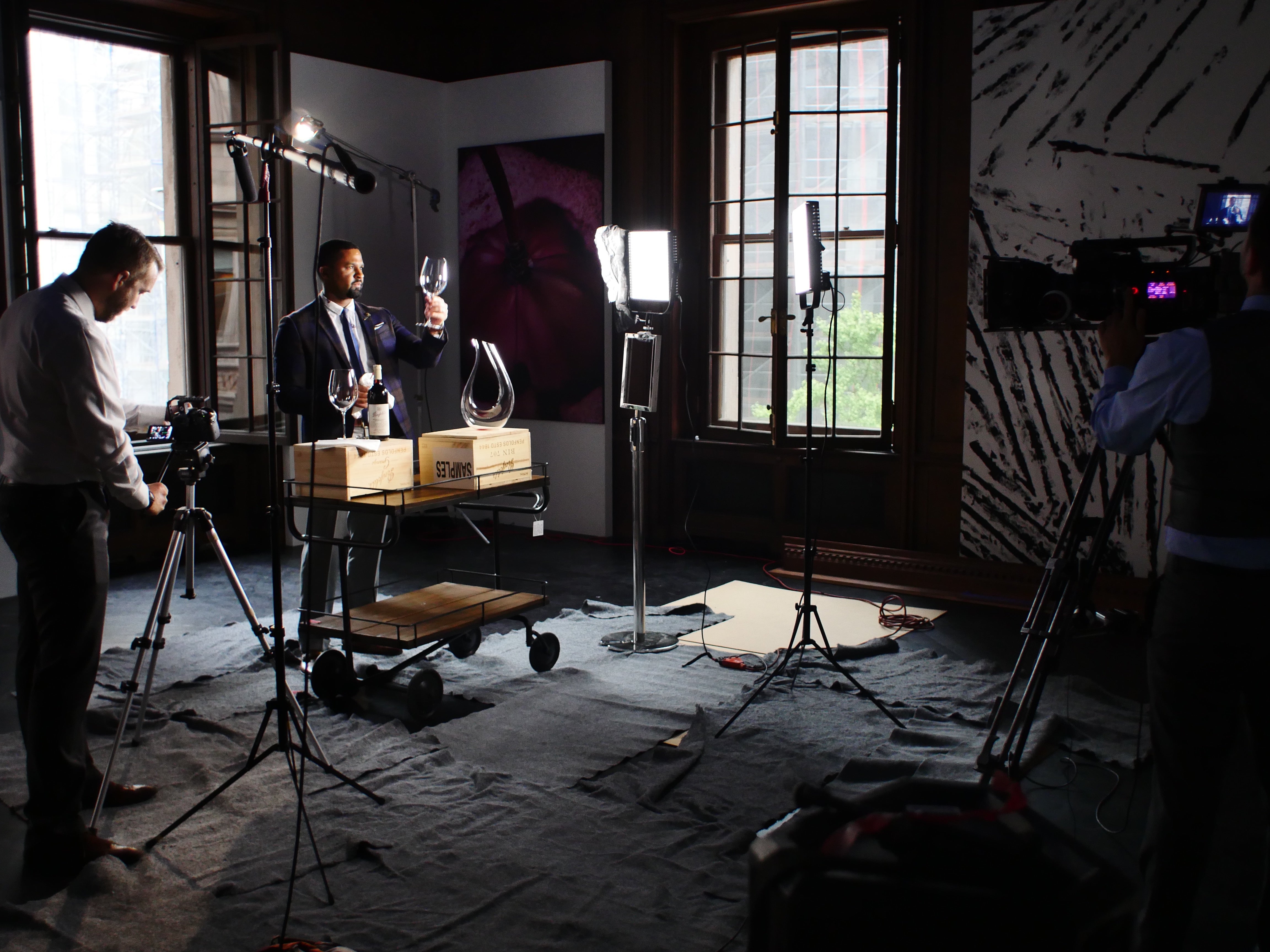 While we shot a majority of our footage on the F55 and interspersed the irreplaceable clips we captured on the F3, we also used Sony's α7S for select specialized shots and reenactments, and in instances when we didn't have the time or ability to set up a shot. It was interesting and beneficial to run the gamut of Sony cameras for this project and it really helped all the footage blend so easily. The α7S is small enough in size so you can shoot with it discreetly, and we were able to bring it to some of the locations and settings that we may not have otherwise received access to shoot. Not to mention, the image is more robust than a DSLR and shows a lot of information. To me, those images from the α7S have a soul.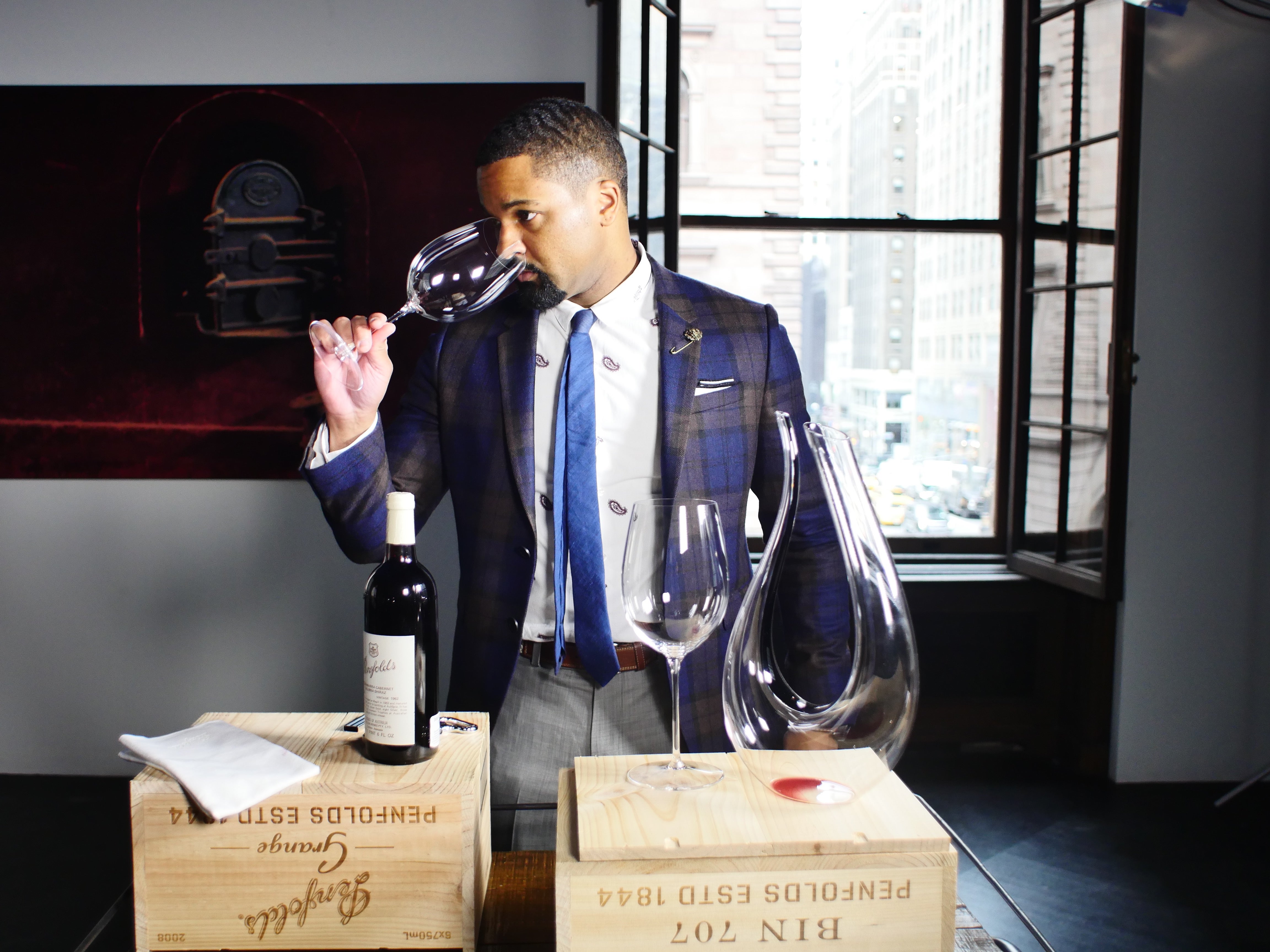 Myers
That α7S camera allowed us to stealthily shoot really clean images of food and capture restaurants in low light situations. We could take the ISO to levels we never could before, while still maintaining a really clear image. It was a very low-profile camera that produced an image quality that was sturdy enough to incorporate into our film, alongside images from the F55, without people thinking twice about it. The α7S has a softness to the highlights that a lot of cameras at that level don't have, which is hard to find at that price.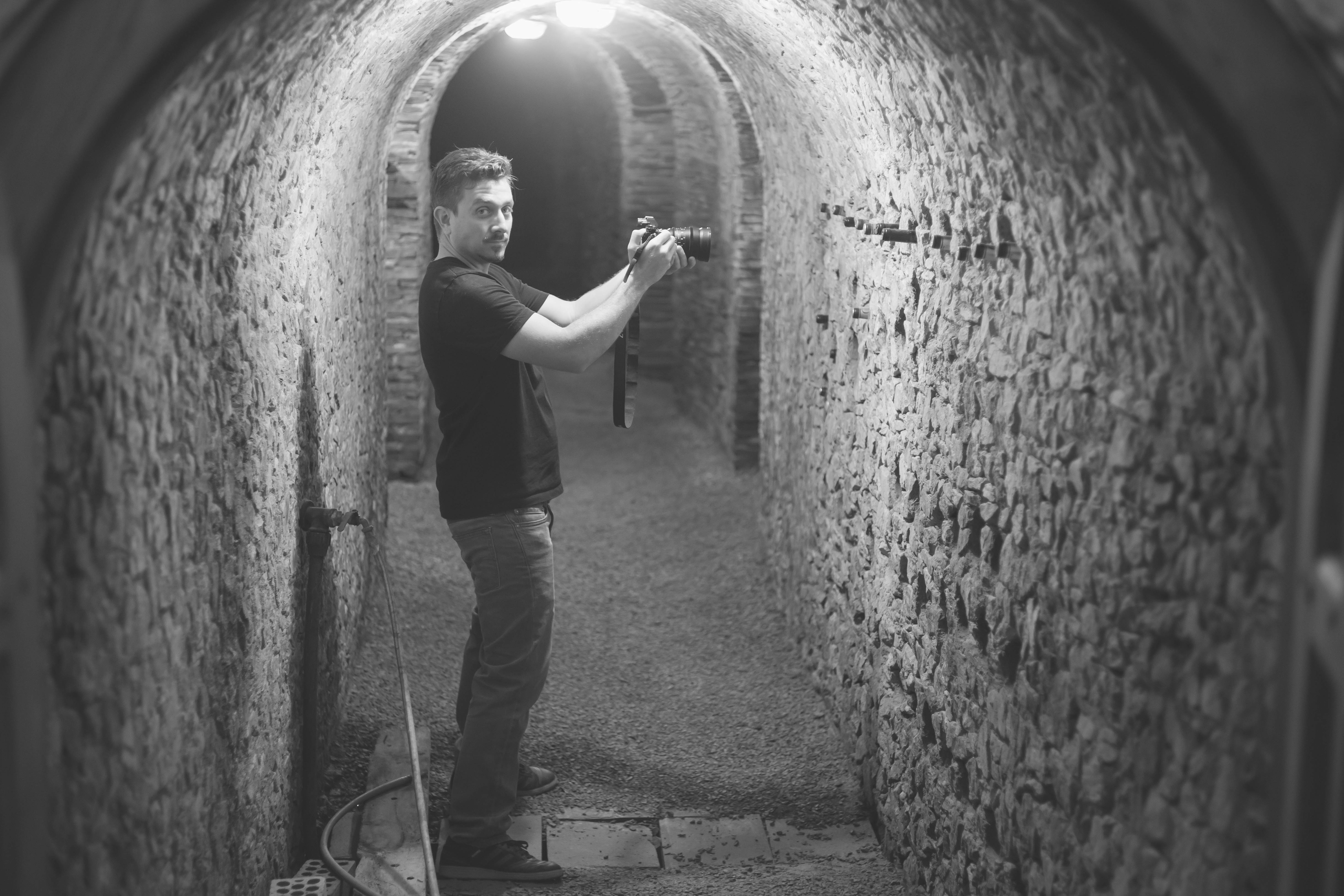 Wise
In post-production, we decided to go with Final Cut Pro X, after testing Sony's XAVC codec and 4K footage with a number of editing systems. We were in a unique position, where the XAVC codec was strong enough to give the image we wanted from a cinematography standpoint, but also simple enough that we could edit natively in it, which is a huge deal.
For Somm: Into the Bottle, we did not shoot RAW because we were a limited crew of three people capturing hundreds and hundreds of hours of footage. Dealing with that amount of footage and a small staff, we knew from a feasibility standpoint, as well as our workflow that RAW was not practical for us. We don't have an assistant editor, it's just me and Jackson editing and handling a lot of the post-production process.
Myers
We were happy with the XAVC in the color grade, as well. There were definitely moments where we'd be shooting outside and had to compromise between the exposure on the skin tone of the subject at hand, or let the sky blow out. Obviously, we exposed for skin tone and there were times where I thought "the sky's gone" and then we got into the color grade and it was shocking how many times we were able to pull blue out of the sky when we thought we'd lost it. So that was a perk to shooting in 4K even at XAVC compressed 4K. There was a lot of latitude between the highlights and shadows.
Wise
All in all, we're really proud of this film and we've virtually shot it over the life of the F55 and we couldn't have done it without it.