For over 30 years, Sony Artisan Patrick Murphy-Racey has been photographing big-time sports events. Through all that experience, he's picked up on what works and what doesn't, what saves him time and what wastes it. From packing the perfect bag to culling photos on the fly while shooting, he has strategically put together every piece of the puzzle in a way that's most efficient for the work he does. We caught up with him for some details on parts of his workflow process that save him time when photographing sports.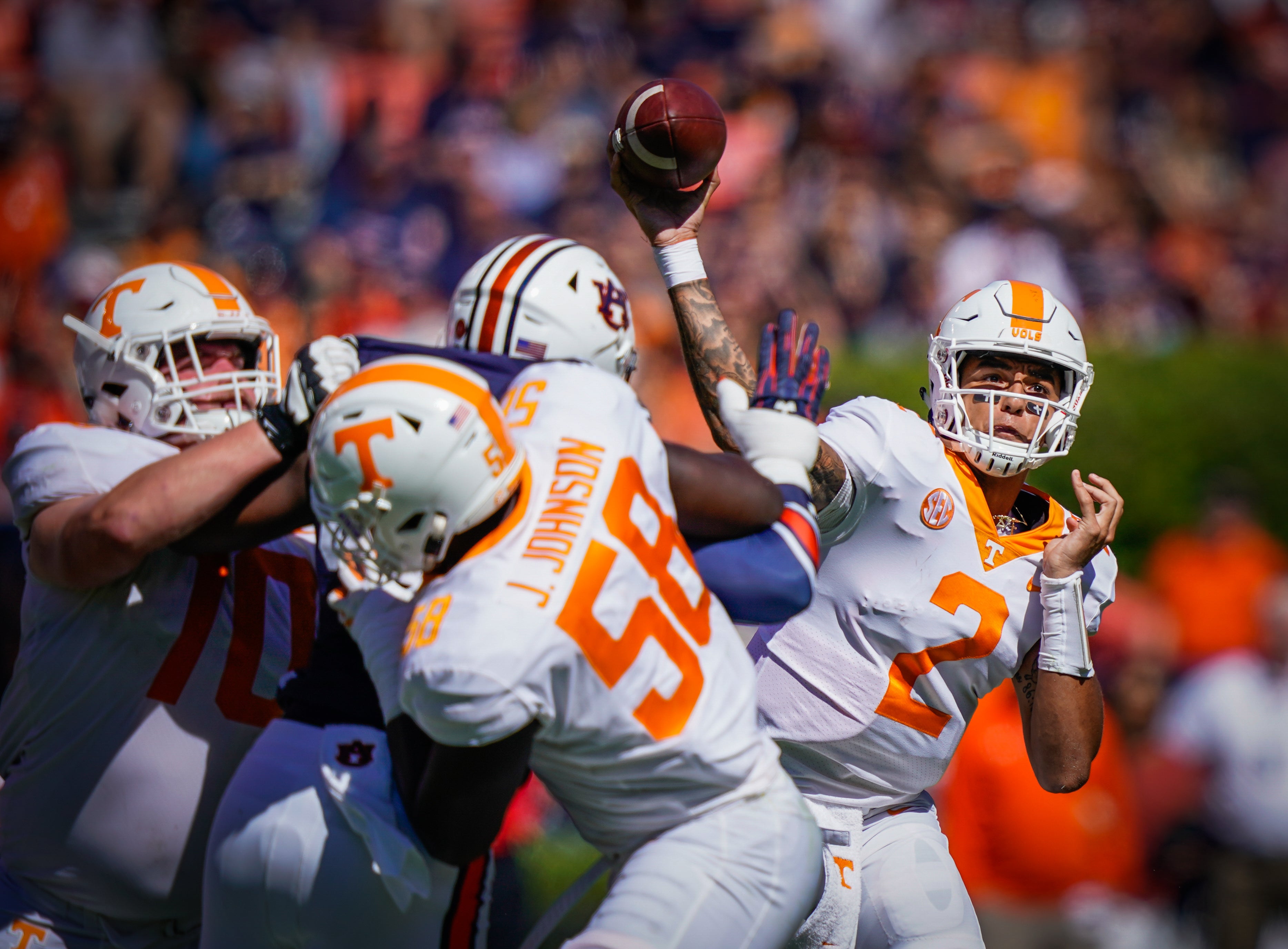 Before The Sporting Event
"The very first thing I'm going to do is check the batteries," says Murphy-Racey. "Generally, the day before, I go through and make sure that I've got batteries either charging or charged because you can't rush a battery to charge – you have to be ready. I also always format the cards in the bodies in advance. You don't want to walk into an event and realize you have a bunch of pictures from the last shoot you did on your cards."
He makes sure all of his cameras are set to shoot in JPG because that's all he needs. Between his experience and the quality of the Sony JPGs, Murphy-Racey doesn't shoot RAW at a game. He also double checks the cameras to ensure that the time on all of them is absolutely identical. "I'm talking to the second," he says, "because when I do the ingest after the event I put everything in one file folder and need to be able to sort them chronologically."
Each assignment might call for a particular set of gear, so Murphy-Racey has to mix it up regularly. The nature of the sporting event itself as well as its location will help him determine what to bring. "If it's going to be an assignment with available light, I'm going to use the Sony α9. Sports like football, baseball, lacrosse, soccer – the α9 is my go-to. But if it's a sport like basketball or hockey with strobes or if I'm doing a lit sports portrait, I'm going to primarily use the α7R III. As sports photographers, we don't only use the α9. We still have multiple bodies that we do a range of work with."
Once he has all of his gear chosen and appropriately set, he needs to decide how he's going to pack it. "I have a ton of Think Tank rollers and backpacks and I have to ask myself, 'What am I taking with me? What lenses? What do I need to carry that?' and then, 'How far is the parking lot to the event? Where am I going?' and, 'What's the easiest on my back? How do I get the gear from the car to the venue?' Once I weigh all the options and decide on the best bag for this particular sporting event, next I pack my gear."
In addition to packing his camera gear, there are some other non-photography-related, but very important items, he always includes.
"I'm very interested in ear protection because the first part of my life I didn't use any at sporting events and it damaged my hearing," he says. "So now, I'm very protective. I use earphones, I use earplugs, and I use the Sony MDR-1000X headphones because they're noise-canceling. I also have to track and plan for the weather in any outdoor events, making sure I have rain gear for both myself and my equipment in the case of any inclement weather."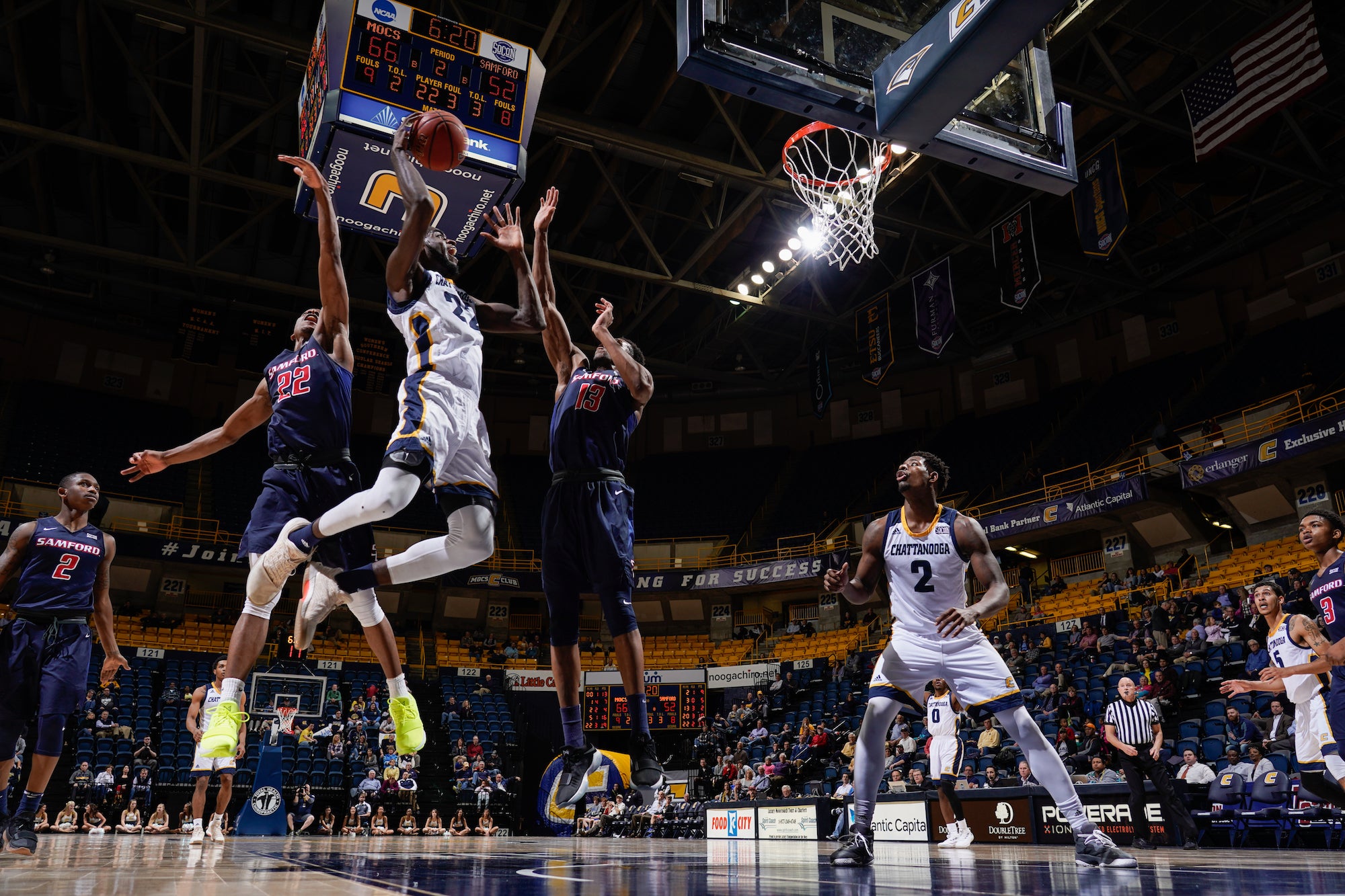 During The Action
When he arrives at the event, he makes sure to find a safe space for his equipment. "Sometimes there will be a photo work room for the photographers, but usually you just have to go to the field and find a spot. Most of my photography bags have built-in locks on them, so I keep it locked and then lock it to something so that nothing can be taken in my absence."
Once he finds a safe location, he then starts to assemble all of his gear to get ready for shooting. "The last thing I'm going to do before the start of the game is to make sure that I'm in the right focusing area. Since I use my gear for more than sports photography, I need to double-check to make sure that my settings are correct. Once all my gear is assembled, I check each camera to make sure everything is clicking in the way I need it to for action photography."
With all of his gear assembled, he's ready for the action to start. As he shoots the game, he keeps moving around to change his perspective. During every time-out he likes to move a little bit to see and capture different angles. As he's shooting, he's also working on minimizing the overall number of photos saved on his camera.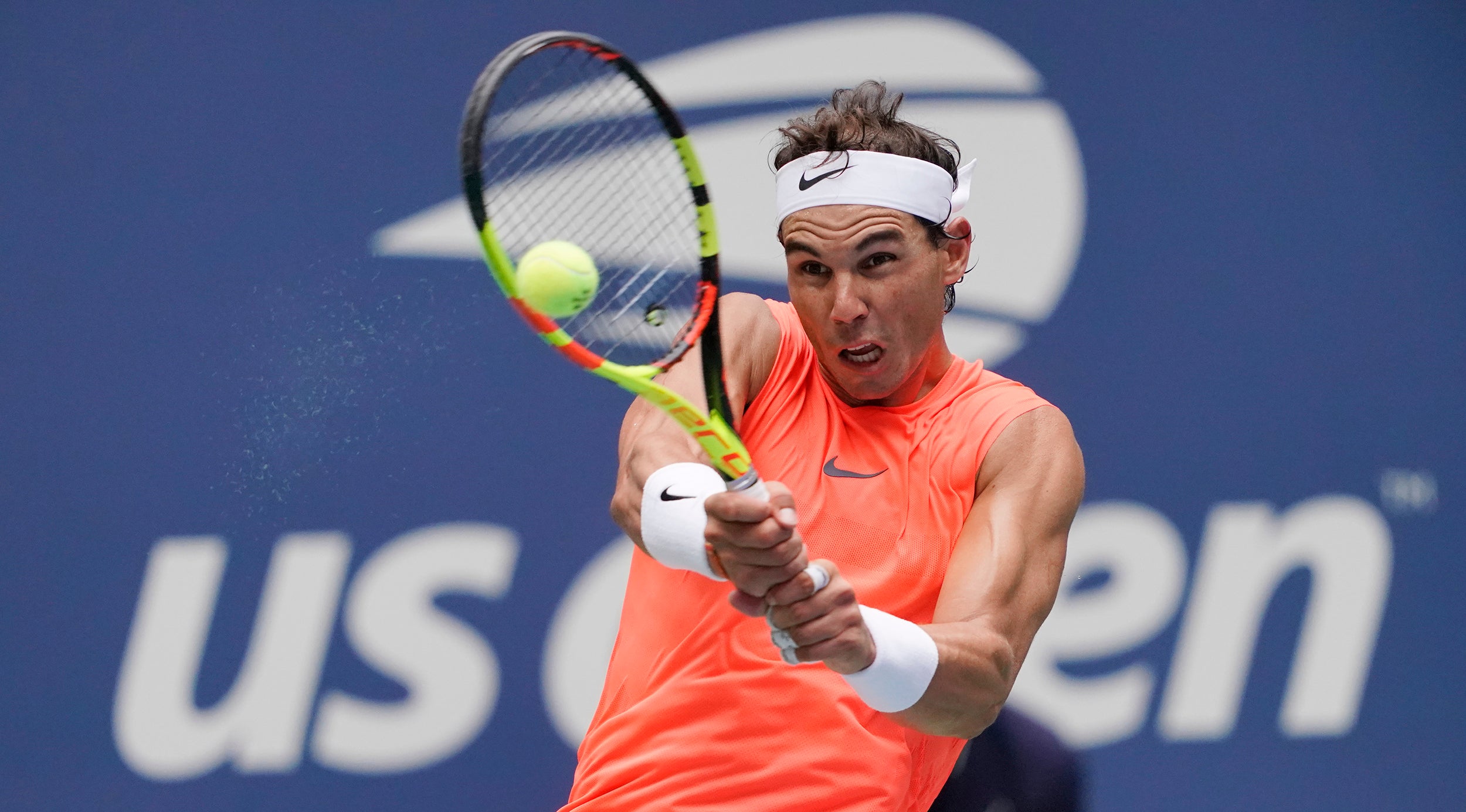 "I'm always trying to keep my ultimate take as low as possible," explains Murphy-Racey. "Anything I can do to cull on the field during the game will help me out in post. In the past with DSLRs, you would shoot each play and then look on the back of the camera to see what you wanted to delete. Sometimes you might delete a photo you shouldn't have because you just couldn't see it that well. Before Sony, I was always chimping. Now, the electronic view finder in the α9 is so good that I can see real sharpness, color balance and exact exposure values. I can actually start the process that I previously wouldn't start until I was in front of a 27-inch Mac screen in post-production. I can edit in-camera at a much higher level than I could before."
"The last thing I would say that I use is Sony's locking feature on the photos I like. As I'm looking in the app, I can see everything I need to see. I'm hitting the lock button, marking the images I want to save."
After The Final Whistle
When the final whistle blows and Murphy-Racey wraps up all of his shots for the game, he starts to reverse engineer his packing. Once everything is packed and he rolls out and back to a homebase, he pulls out the memory cards and uses two card readers so he can ingest more than one card at a time onto an SSD Drive and into a folder. He then launches Photo Mechanic, which he says every sports photographer he knows uses, and sorts his entire shoot by capture time (which is why it was so important that he synchronized the time on his cameras.) Now he's able to view the entire shoot from beginning to end even if he used multiple cameras.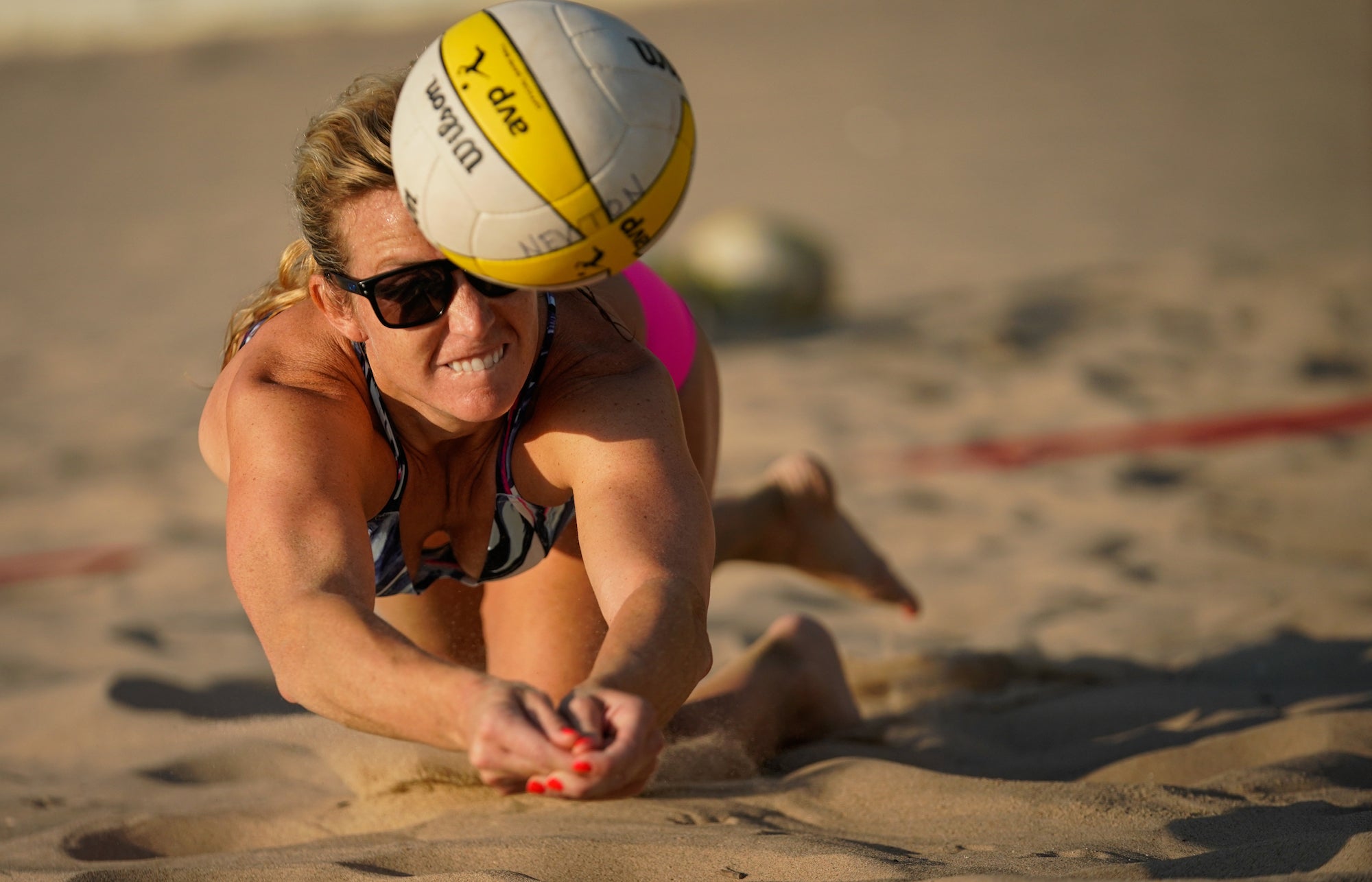 "Then I start blowing up the images on a 27-inch 4K monitor and deleting as I go through the game. Because I only shoot JPG, the process is much quicker for me. At a pro football game, I'll shoot four-to-five thousand photos, an easy feat when you're shooting with the α9 at 20 frames per second. After I go through the entire shoot deleting the ones I don't want, I go back through a second time and end up with four to five hundred selects. Before I leave Photo Mechanic, I rename all of the files using a specific naming convention so I can easily find one if I need to later on."
PRO TIP FROM PMR: "I like to turn my phone off, put on my Sony headphones and listen to music while going through my photos. Something fast – usually some kind of metal. I want to live in my own music video when I'm doing this, because honestly it's kind of tedious otherwise."
He continues, "I use the date of the event as the start of my file names. So if the event were May 14, the start of my file name would be 20190514. Then I add '_XX_PMR' (where XX is the name of the main athlete in the shot) to the end of the date and have Photo Mechanic reset a sequential numbering system and hit enter – so now every frame is under the naming convention. Then I'll go back and add who played in the game, so for example Lions @ Bears. Or, sometimes I'll use airport codes because they are shorter, like DET @ ORD. So the final file name could look something like: 20190514_DET@ORD_XX_PMR. Then I hit go and call up the information section to enter the meta-data like, stadium name, city, state, country and if there was anything significant about that game I would include it in there too."
Once he's renamed and captioned all the files, he exits Photo Mechanic and takes the entire folder of selects into Lightroom. Then he goes in and begins cropping, which he also says is something that all sports photographers do. "Out of 500 select images from a football game, there might be 25 pictures total that I don't crop. I have great freedom to do that amount of cropping because of the 24-megapixel file. It's so big and just a really nice file that you can crop down to 10% of your original frame and still have it hold up. Even in low light, the α9 represents the ultimate freedom for sports photography because I don't have to worry about ISO – there's essentially no limit. It's a lot of fun to do post with an α9 file because they're like rubber – bendy and stretchy. "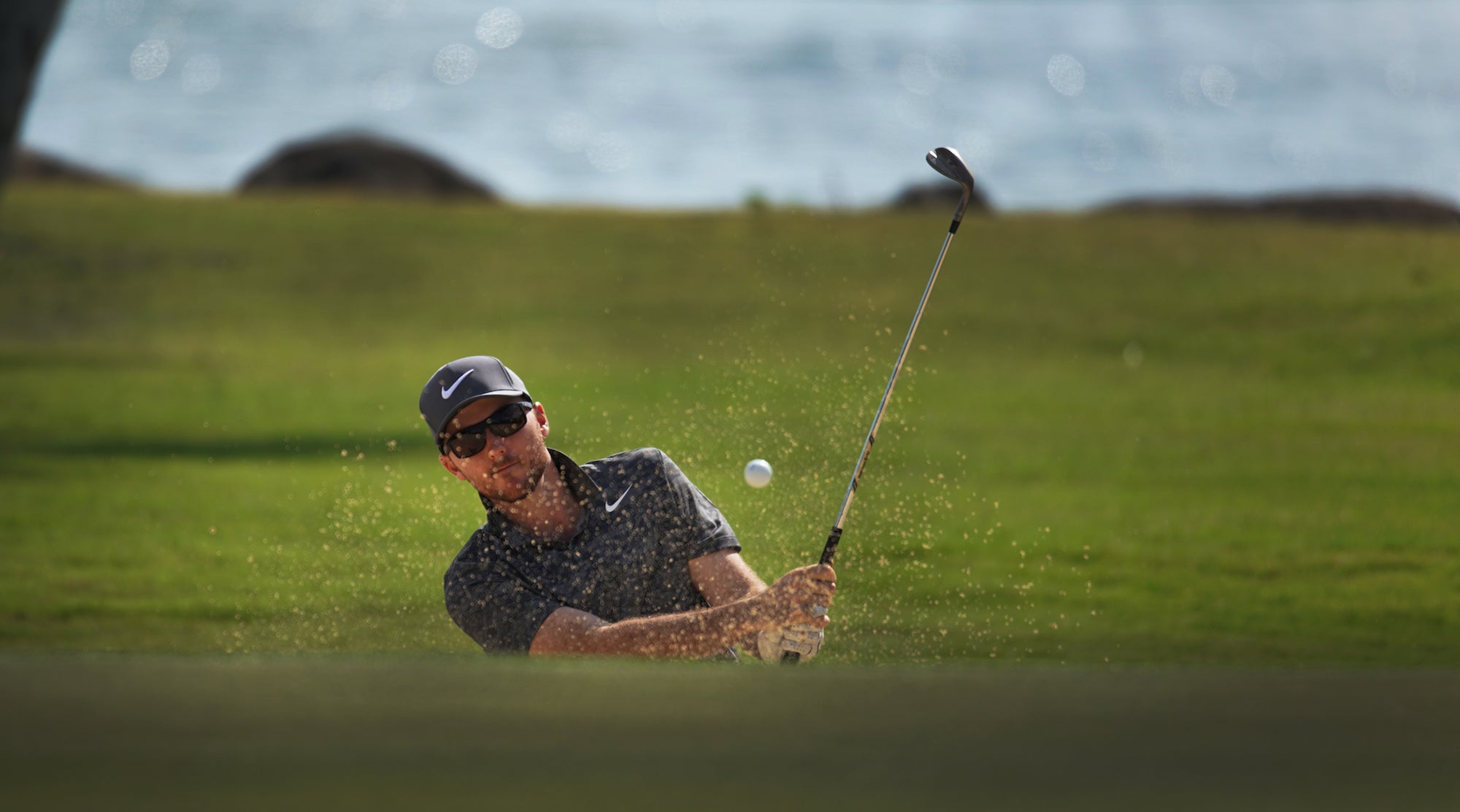 He exports the edits to two different folders. The first one being at 200 DPI, because he says usually on a deadline nobody wants anything but 200 DPI. He then starts the FTP for whoever he shot the game for. Once the FTP is moving, he exports the folder again, this time with the photos at their full size. He then actually deletes the original files and is left with two file folders for each shoot he does.
For his final step, he copies the name of the first image in the file folders and adds it to a Google calendar on that day. So now he has the information in a globally searchable calendar that lives in the cloud. Now if he's trying to find a photo from a game he shot years ago and can't remember anything about it, he can easily search the calendar from anywhere to match the date and find the exact naming conventions for that particular game – something he says has saved him from a lot of hassle many times.
"When you're a sports photographer, you're taking so many more pictures than any other type of photographer," he explains. "To not have your act together is begging for confusion and for a lack of resale. You're going to waste time. You can't ever cut a corner on the workflow because it'll cost you three hours to look for that one photo if you didn't do your workflow right. My time is valuable and it's not a good value to spend that much time on something you could have prevented. It's really essential to be all over it."