Kenneth Hines has posted his review on the Sony 12-24mm f/4 G lens on his Dynamic Vision Photography Blog. Hines recently traveled to Acadia National Park with other members of the Alpha Collective where he had the opportunity to use the α9 paired with the 12-24mm f/4 G lens.
"I used this lens during the trip for my landscape images, which I love to go ultra wide with. What else would I use this lens for? My epic architecture images of buildings, where I love to get the widest possible angle of a skyline with the sky in the images," said Hines.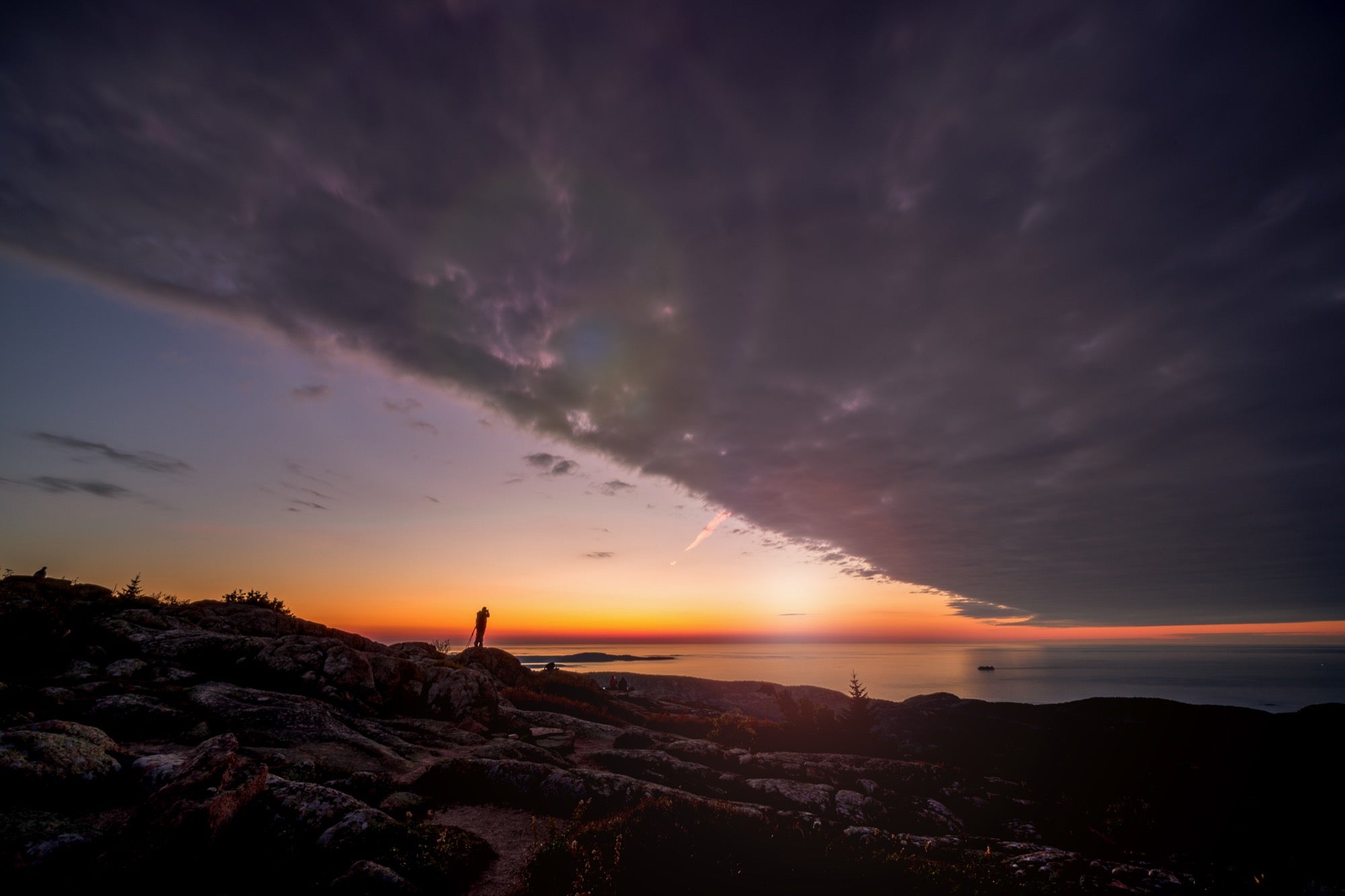 Photo by Kenneth Hines (@professorhines). Sony α9. Sony 12-24mm f/4 G lens.
An ultra wide lens is something Hines and other Sony landscape photographers have long been waiting for, so this addition to the lineup was welcomed with open arms. He shares his personal thoughts on its build and performance:
"Off the bat when you first hold it you notice the amazing build quality of this lens," said Hines. "It's all metal and has a petal lens hood that's built onto the lens, which means you can't attach a traditional lens filter to it. You have the G series and Sony logos on the sides of the lens, a focus hold button and an AF/MF toggle switch. What I love is that it's not a very huge lens for one of this range, like the larger wide angle offered by Nikon (2.8/14-24mm) and Canon (4/11-24mm). For the full frame mirrorless cameras it balances nicely and you don't feel there being a top heavy feel when using it. Quality wise, it is what you'd expect from a lens of this caliber. It's sharp, fast at focusing and offers some very great color reproduction."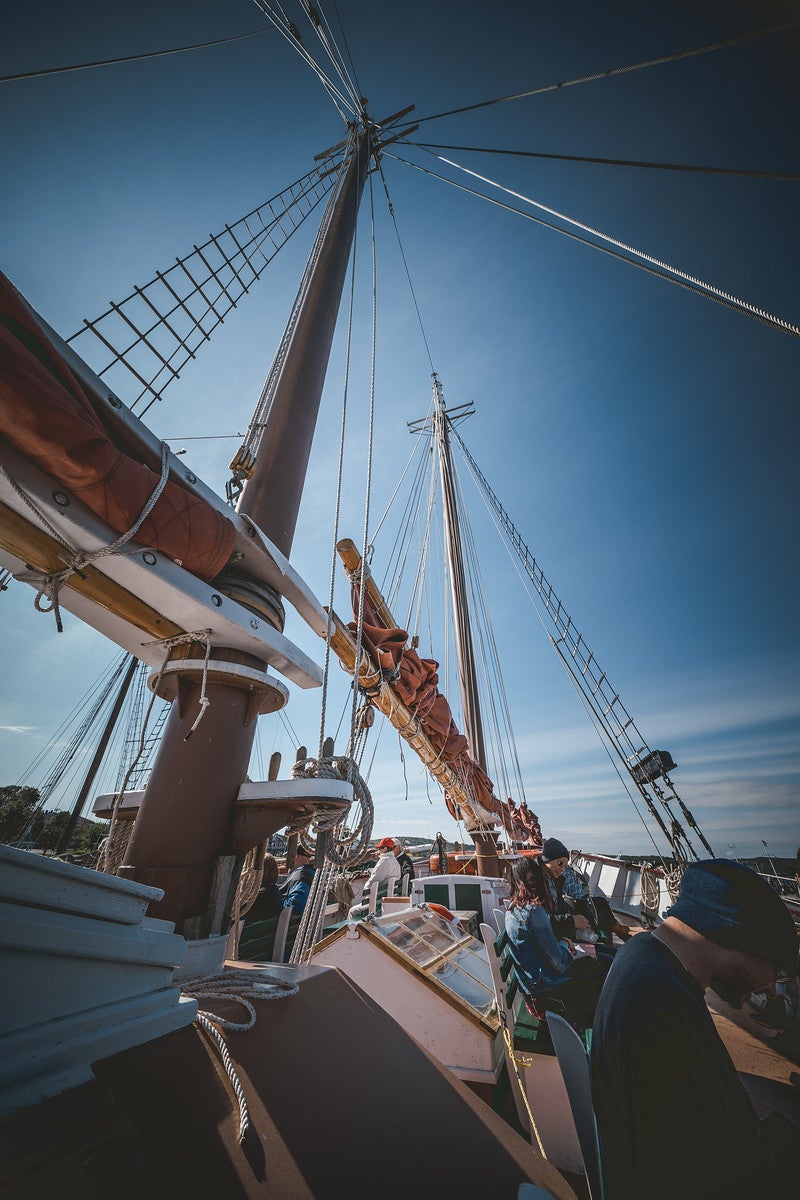 Photo by Kenneth Hines (@professorhines). Sony α9. Sony 12-24mm f/4 G lens.
He also goes into detail about the different features of the 12-24mm f/4 G lens and what makes it so great – examining its image quality, focal range, build and vignetting. Here are his thoughts on each:
Image Quality/Distortion
"For a lens with the G series badge you're expecting top quality and this lens does just that. From its sharpness to its colors, it's optically sound throughout its entire lens range, even wide open. This lens handles distortion relatively well also. For a lens offering 12mm you may be surprised at how well it does at that focal length."
Focal Range
"Long time Sony photographers have really wanted a lens capable of wider than the 16mm native we've had for the past 11 years. Finally it's here for the E-Mount (sorry, still not one for A-Mount) and it's a winning lens. Going from my 16-35mm ZEISS to this may not have seemed like much on paper but visually this is a massive difference from 16mm to 12mm. It's ultra wide and still gives you a nice range up to 24mm. Pair this with the FE 24-70mm f/4, Sony 24-70mm f/2.8 G Master or the new Sony 24-105mm f/4 G lenses and you're capable of keeping to just two lenses for most things you may be photographing."
Dust & Moisture Resistant/Build
"Having a lens that can withstand heavy usage is important and that's obvious for landscape photographers who are among the elements and those unseen moments of sudden wind can knock over your tripod. This lens is dust and moisture resistant and has a hefty metal build that should hold up well with that unexpected fall, should it happen! With the built on lens hood you obtain a little extra protection for the glass element at the front. Being that you can't place a UV filter on this lens your lens is quite vulnerable but the lens hood gives a bit of a buffer from the lens element to the end of the lens hood."
Vignetting
"This lens has quite a bit of light fall off in the corners (apparent once importing to Lightroom and applying lens correction), but considering I add vignettes to just about all of my images I appreciate the natural vignette."
He concludes his review weighing in on who's the ideal photographer for a premium ultra-wide zoom. "Landscape and architecture photographers will appreciate this lens being in the Alpha lineup. It's a first for us having a zoom lens of this range and one many would get a lot of use from. At around $1,700 USD it's certainly not the cheapest wide angle lens on the block. That may set many people back or eliminate this lens as a choice for them. If you're wanting a solid alternative then look into the FE 16-35mm f/4 Vario-Tessar. The drawback with athat lens is that you do lose that wide angle viewpoint of the 12-24, but you're spending $500 less on a lens. Which will be most important to you, $500 or 12-16mm? Both are f/4 lenses, metal builds with great image quality and color so roughly those two things will be the deciding factor for most."
Kenneth Hines is a member of the Sony Alpha Imaging Collective. You can see his full post on the Dynamic Vision Photography blog. Follow him on Instagram @professorhines.