For the past several months photographers around the world have shown us what they've discovered with their Sony cameras as part of the #DiscoverWithAlpha Global Photo Challenge. Vast and beautiful landscapes, boundless and breathtaking astroscapes, wildlife, portraits, streets – there was no limit to where you explored and what you discovered. See some of our favorites from the #DiscoverWithAlpha Challenge below and thank you to all who joined and shared their Sony Alpha discoveries!
See what these photographers have discovered with their Sony cameras as we wrap up our #DiscoverWithAlpha Challenge.
"This image was shot in a unique structure located in Portugal. This is a palafite pier, located in a village named Carrasqueira, and it is used by local fishermen, who built it in the 50s to park their boats. The exquisite building pattern, with several different types of wood stakes and lots of ramifications, is a landscape photographer's dream, with all sorts of possible compositions. This image was captured during an absolutely memorable sunset, where I used the jetty as a strong leading line towards the sun, during high tide. I used a long exposure technique to be able to fully smoothen the water, and let the viewer fully focus on shapes, light and color, with no further distractions."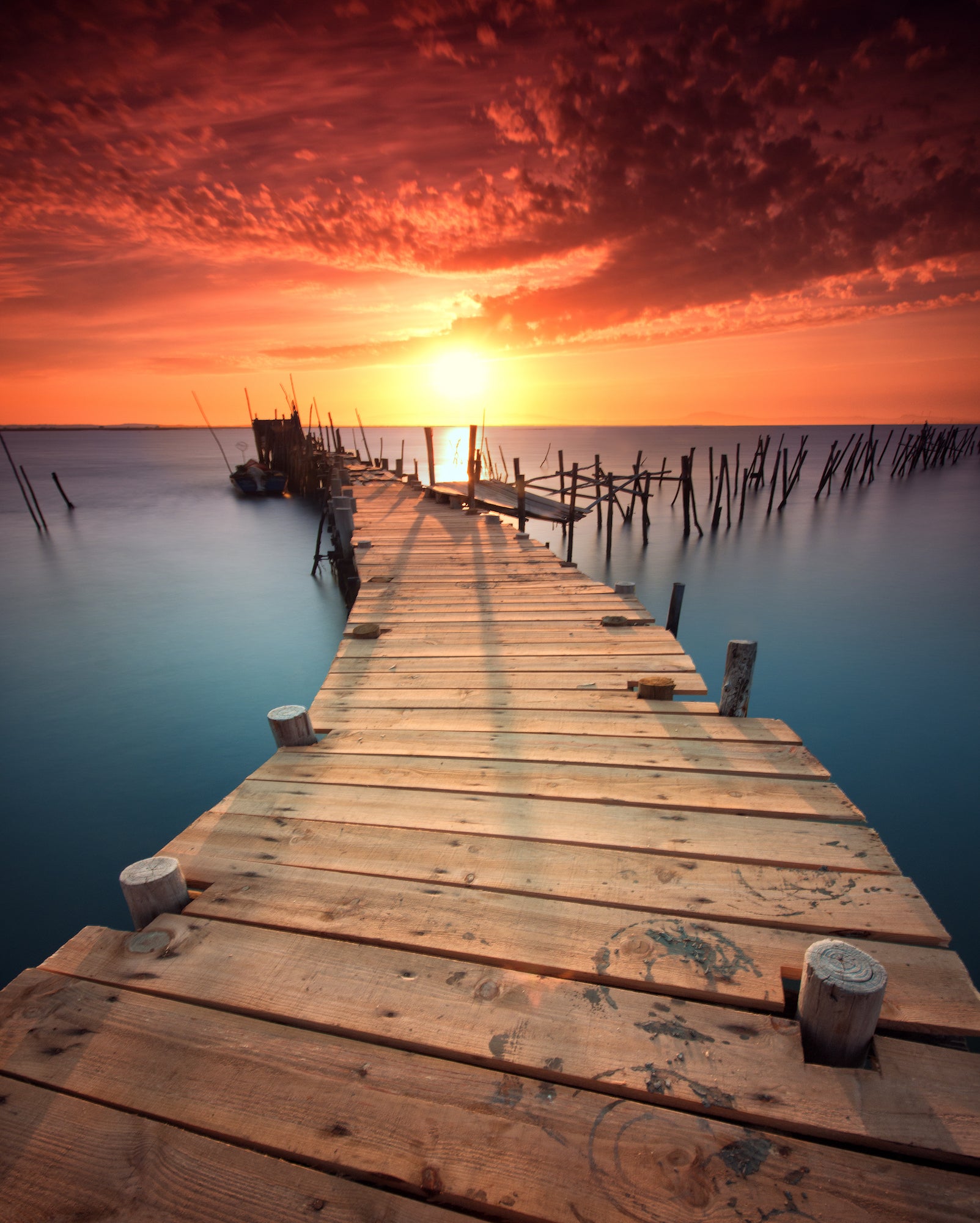 Photo by José Ramos. Sony α77. 30-secs., f/11, ISO 100
"I have been a very long time user of Sony cameras, right from the launch of its SLT line. These were the times when Sony was still in its growth phase, but I saw the enormous potential in their SLT cameras, as they provided a live view implementation like no other, allowing me to have accurate live view preview of images while using very dark Neutral Density filters in front of the lens – which was impossible with other brands. I first bought the Sony α55, and later upgraded to the classic Sony α77, which was used for this capture. Meanwhile I have upgraded to the newer Sony Full Frame mirrorless line, a big step ahead and game changer in the photo world, but I still have a lot of images I love made with the α55 and α77, and this is one of them."
Takafumi Nishida – @_taka23_
"I was in Naraijuku, Nagano prefecture, Japan. The many old buildings of Naraijuku resurrect the scenes of olden days, making many people feel nostalgia there. As for this scene, the old (buildings) and the new (modern design bus) are blended and well-balanced. Rain made the scene more quaint and was welcome."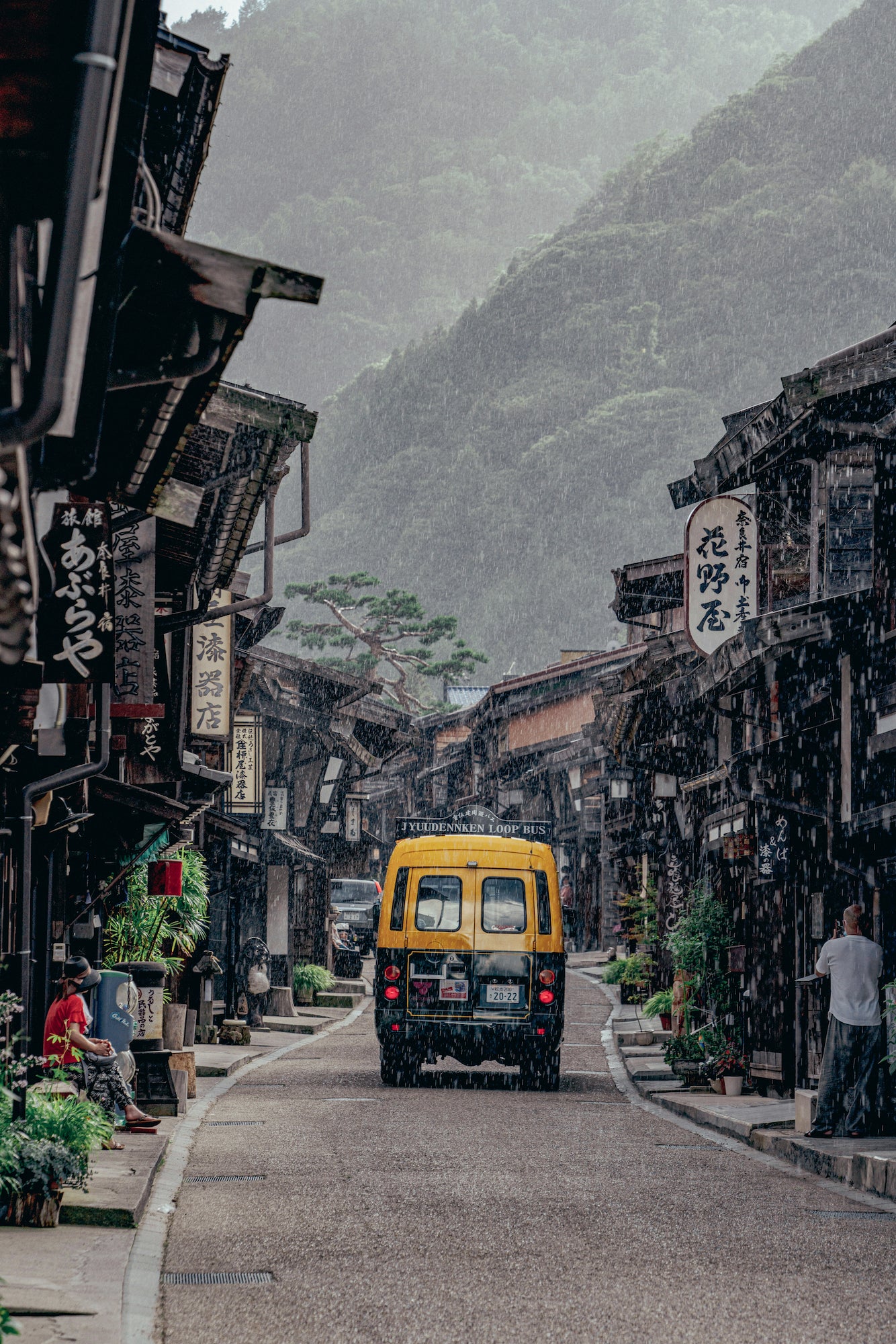 Photo by Takafumi Nishida. Sony α7R III. Sony 70-300mm f/4.5-5.6 G.
"I took this shot with the Sony α7R III and Sony 70-300mm f/4.5-5.6 G lens. I like to shoot handheld and would rather not use a tripod to avoid heavy luggage. This lens is telephoto but not heavy and it has great performance. I really like this lens."
"The moon has always been fascinating to me, and as a child it broke my mind that I could see it in the middle of the day. At the time, I really couldn't comprehend it. I thought it was some crazy space phenomenon!"
"As I progressed more into photography, I was influenced by the works of @danorst and @curtismorgan, who created amazing shots of our closest neighbor against the backdrops of major cityscapes. It was around then I started to really imagine what that would look like in my home of Toronto. And what more iconic a backdrop in Toronto to frame the moon against than the CN Tower!"
"With the arrival of COVID, scouting for vantage points was limited to virtual means using tools like Google Maps and @photopills. And with a couple weeks of planning, everything came together that morning, during the setting of the last supermoon of 2020! Thankfully the clouds were cooperating that morning!"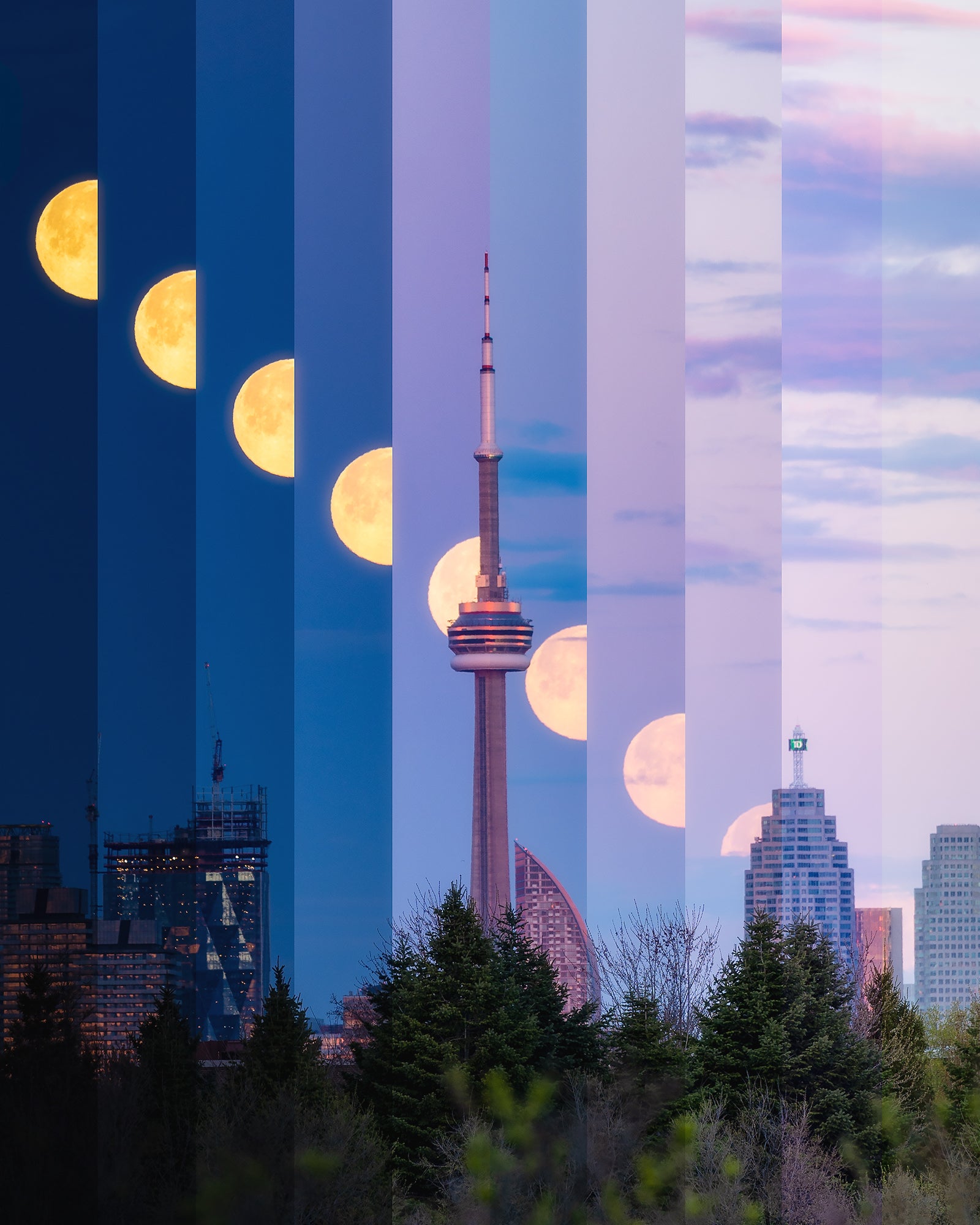 Photo by Chris Nguyen. Sony α7 III. Sony 70-200mm f/2.8 G Master. 1/100 sec at f/4.0, ISO 100
"This was shot using the Sony α7 III and Sony 70-200mm f/2.8 G Master. I had to be far enough from the tower to get the scale I wanted in relation to the moon, and with the 70-200mm lens I was able to punch in and maintain great image quality. The final image used 12 out of 864 total shots and with the α7 III's 24MP, I could crop further in without compromising the final image!"
"I was visiting a village near my hometown (Salem, India) to photograph some birds, especially Baya Weavers as it was their nesting season. I spotted around seven nests in a Drumstick Tree that were being constructed by the Weavers. I chose this particular nest as it had a clear background and so I positioned myself to capture the action. Without disturbing the birds, I shot a few pictures and this stands as my favorite one."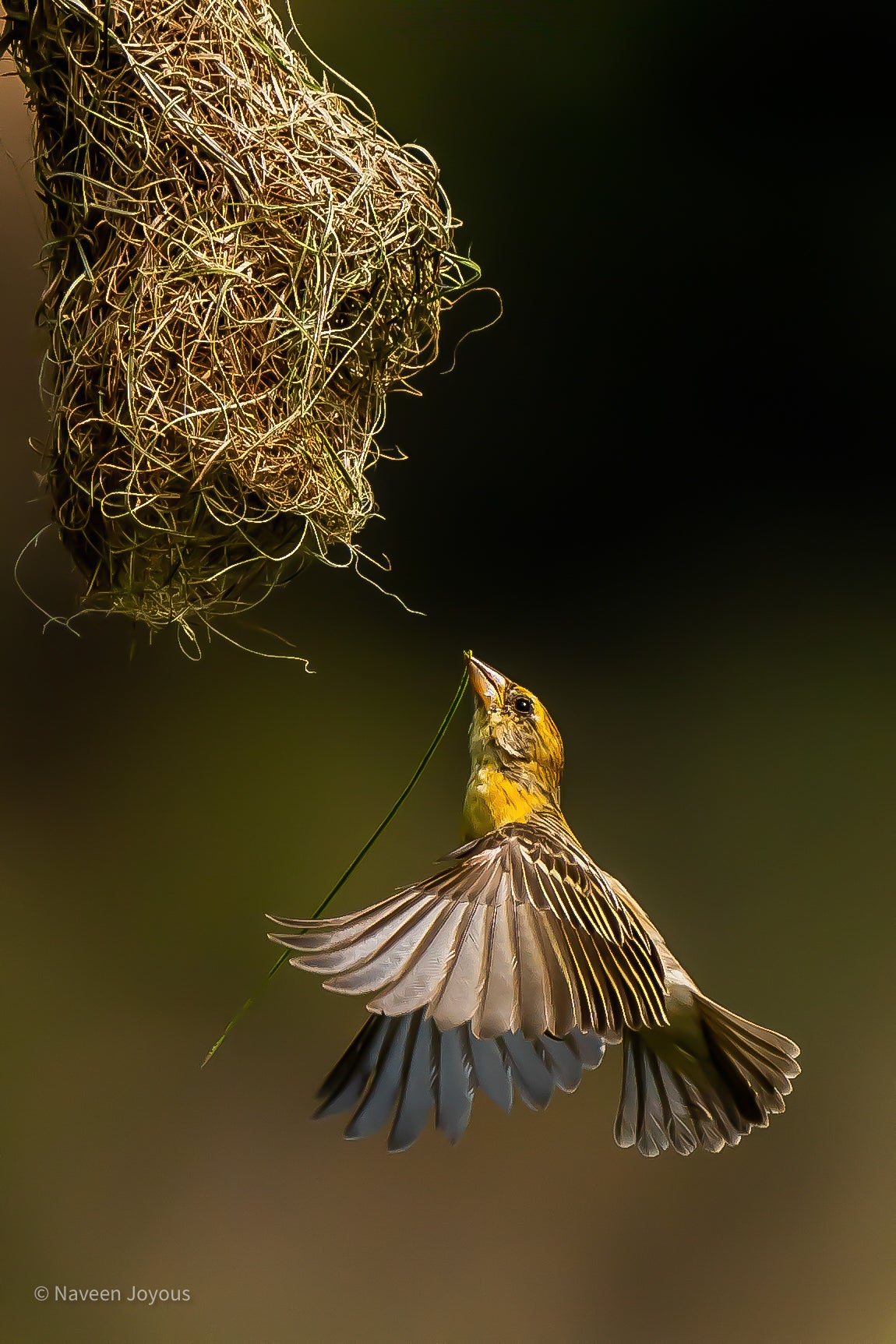 Photo by Naveen Joyous. Sony α7 III. Sony 200-600mm f/5.6-6.3 G. 1/3200-sec., f/6.3, ISO 500
"I used the Sony α7 III with the Sony 200-600mm f/5.6-6.3 G lens to capture this photo. Having this advanced equipment with very responsive auto-focus, higher frame rates and amazing image quality helped me to achieve this shot."