The power of a great global competition is its ability to cast a bright light on work that matters from all over the world. There's notoriety and a prize at stake, but for many of the entrants what matters most is bringing their project—a project that takes creative energy, resources and time–to the world.
World Photography Organisation gives photographers a stage. It's up to them to submit the work that belongs on it. Sony's long-time sponsorship of the World Photography Awards enables World Photography Organisation to keep the competition free to enter and ensures that the reach is truly global. It's the most consequential competition in the world today.
In the professional competition, photographers submitted a series of images. Editing matters. Judges look for a tight edit that encompasses the story without extraneous, unnecessary or weak images. There were 14 categories, seven Art categories and seven Documentary categories. Judging the world's biggest competition with more than 130,000 entries among the professional categories is challenging to say the very least. Sequestered for days, the Art and Documentary panels reviewed images, debated strengths and weaknesses and ultimately arrived at their decisions. The winners are shown here. We're displaying a single image from each series.
Art Categories
Category: Architecture
Photographer: Amélie Labourdette
Series title: Empire Of Dust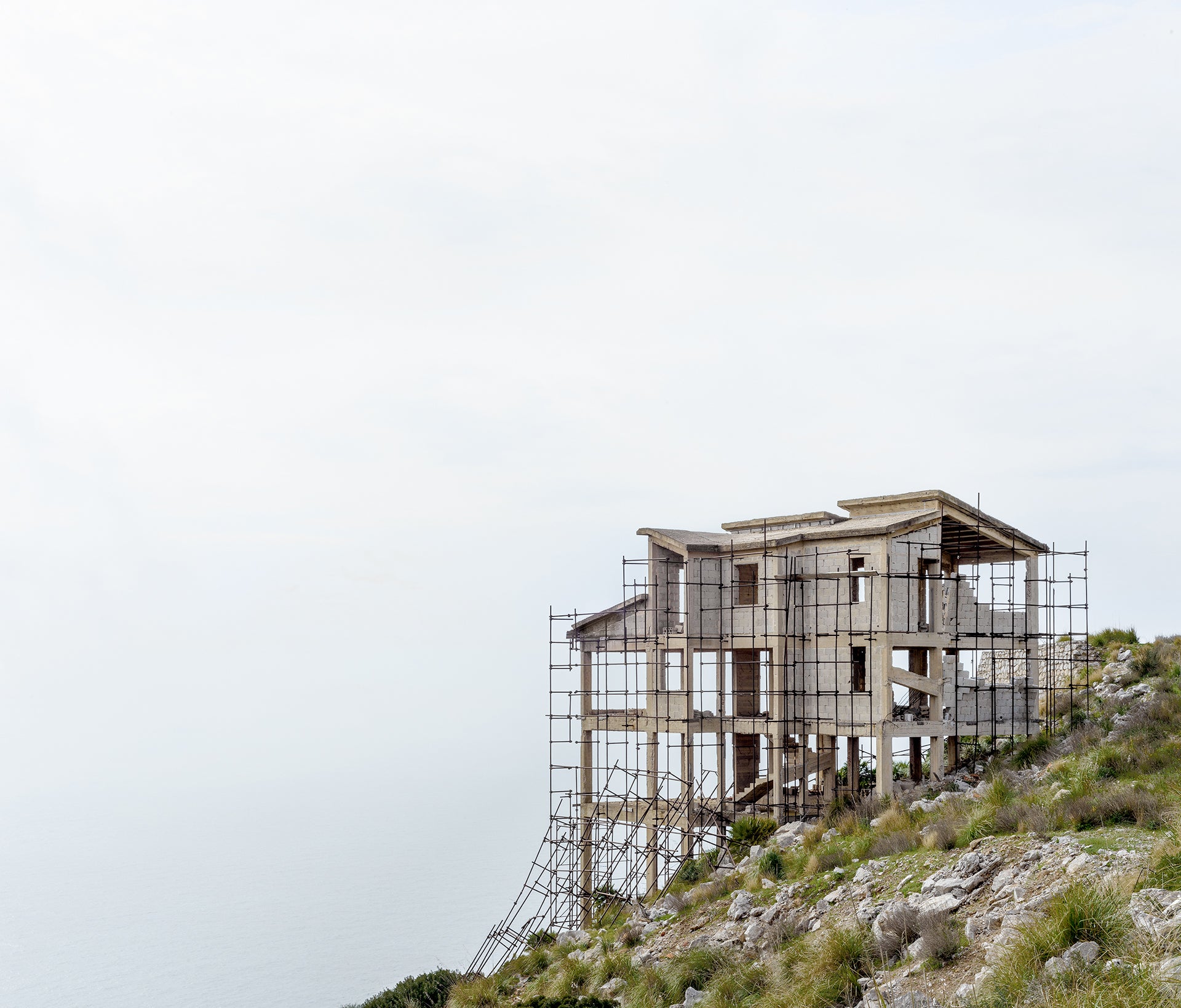 This series of photographs, Empire Of Dust, was created in the regions of Sicily, Calabria, Basilicata and Puglia where financial crises and embezzlement have made an architectural aesthetic of the incompleteness. Through this series, Labourdette tries to reflect the contemporary history of the region as measured by these unfinished structures while also invoking the viewer's imagination of a wholly different view of the world. In each photograph there's a disquieting strangeness—unfinished villa, ghost dam or building left as skeleton, each reflecting an aspect of the real estate disaster.
Category: Candid
Photographer: Kirstin Schmitt
Sereis title: Waiting For The Candyman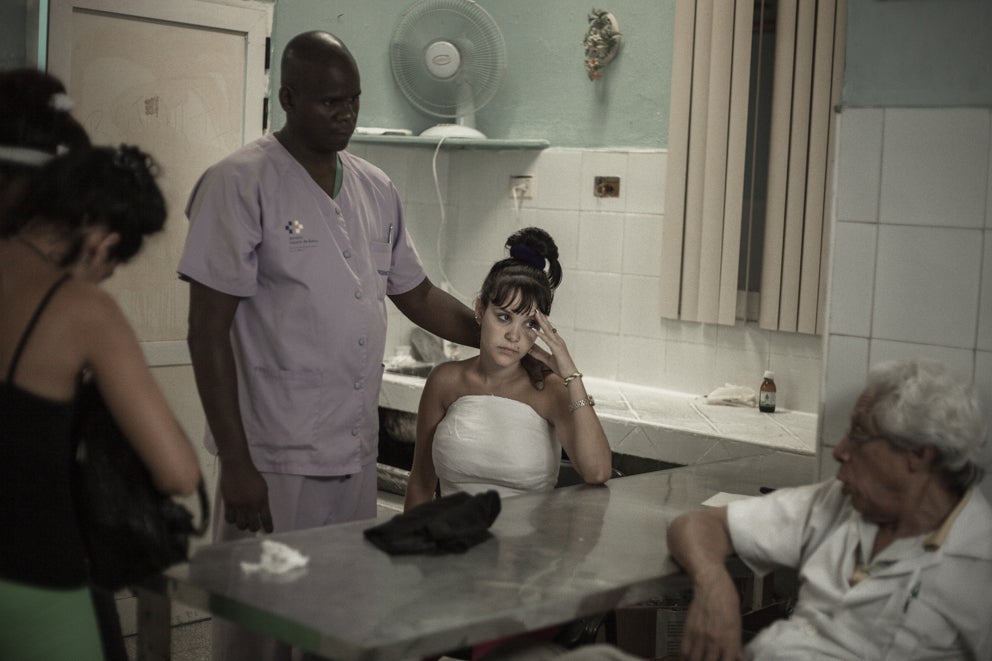 The series Waiting For The Candyman is a study of Cuban idiosyncrasy; an allegory of waiting: Waiting the right moment, waiting for tomorrow, waiting for something or someone who brings redemption – maybe!
Category: Conceptual
Photographer: Julien Mauve
Series title: Greetings From Mars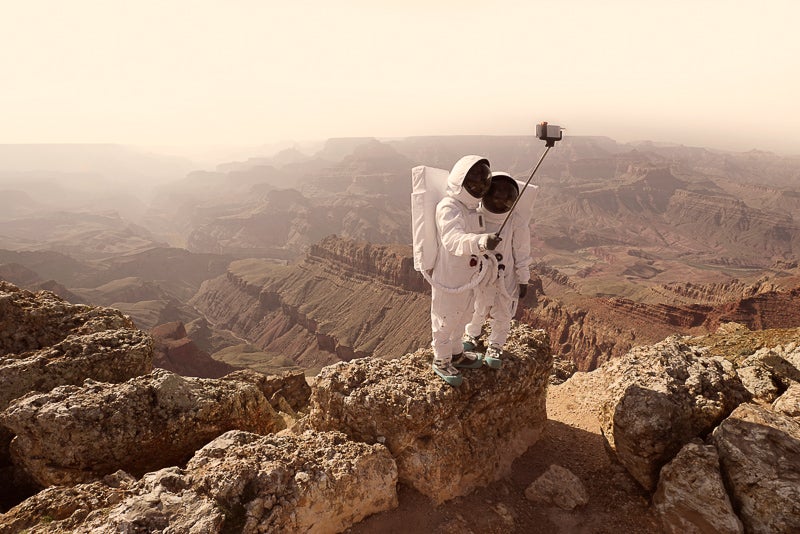 I have always wondered what it would be like to discover a totally different world, lifeless, full of wild landscapes and to photograph it for the first time as if I was Ansel Adams. So I came up with this project, which is about space exploration and discovery. But it's also about our behavior in front of landscapes and how we create pictures that will share our personal story with the world. In every spots I stopped, carefully chosen for their similarities with the red planet, I imitated stereotypical tourist poses. It's interesting to observe the way we act in front of the camera, how we include ourselves in the landscapes, how those landscapes trigger the desire to affirm our presence. And how the way we take pictures exposes the vanity involved in our endless pursuit of self-definition.
Category: Landscape
Photographer: Maroesjka Lavigne
Series title: Land Of Nothingness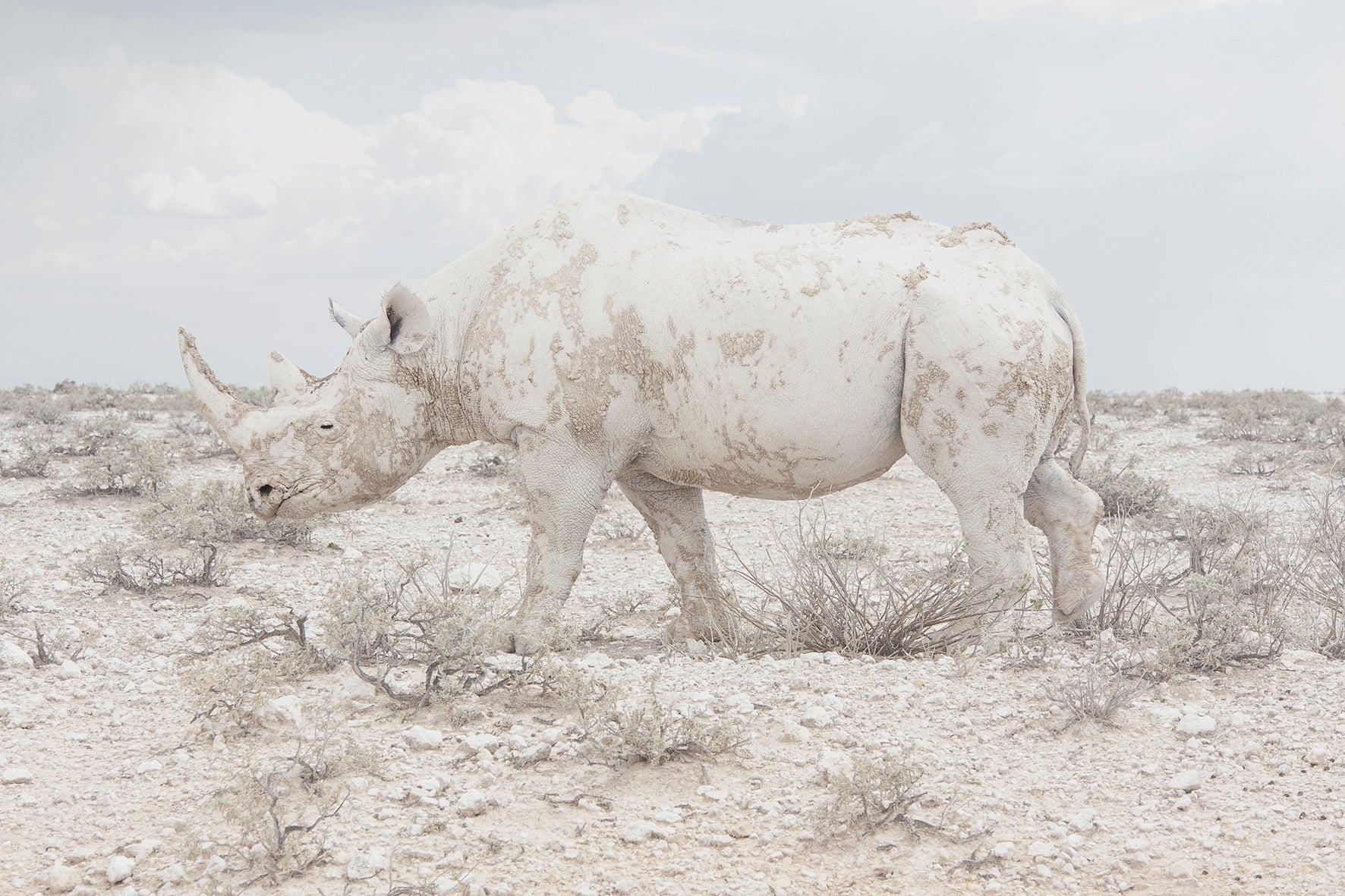 Namibia's landscape draws you in through a vast brown plain of scorched earth and steers you over the white surface of a salt pan to finally arrive in the gold tones of the sand dunes. The country is named after a desert and is one of the least densely populated places on earth. It's defined by its rich variety of colors in a forever changing, yet completely barren landscape. Patience is required to discover the wide range of Namibia's subtle scenery. It literally takes you hours, driving though nothing, to arrive at long last at...more of nothing. The sight of other people is rare and only the strategically-located gas stations are a reminder of the world beyond. This country is in another time zone. Time seems to move slower but it feels more logical, somehow. Captivated by these washed out yet delicately-colored landscapes, you can drive for hours. Chaperoned by herds of giraffes or zebras, shadowed by flocks of flamingos, suddenly stumbling upon a family of elephants. The animals look up curiously, but soon forget about you and slowly continue their journey, unhurried by your presence, at their own pace.
Category: Portraiture
Photographer: Marcello Bonfanti
Series title: Ebola Survivors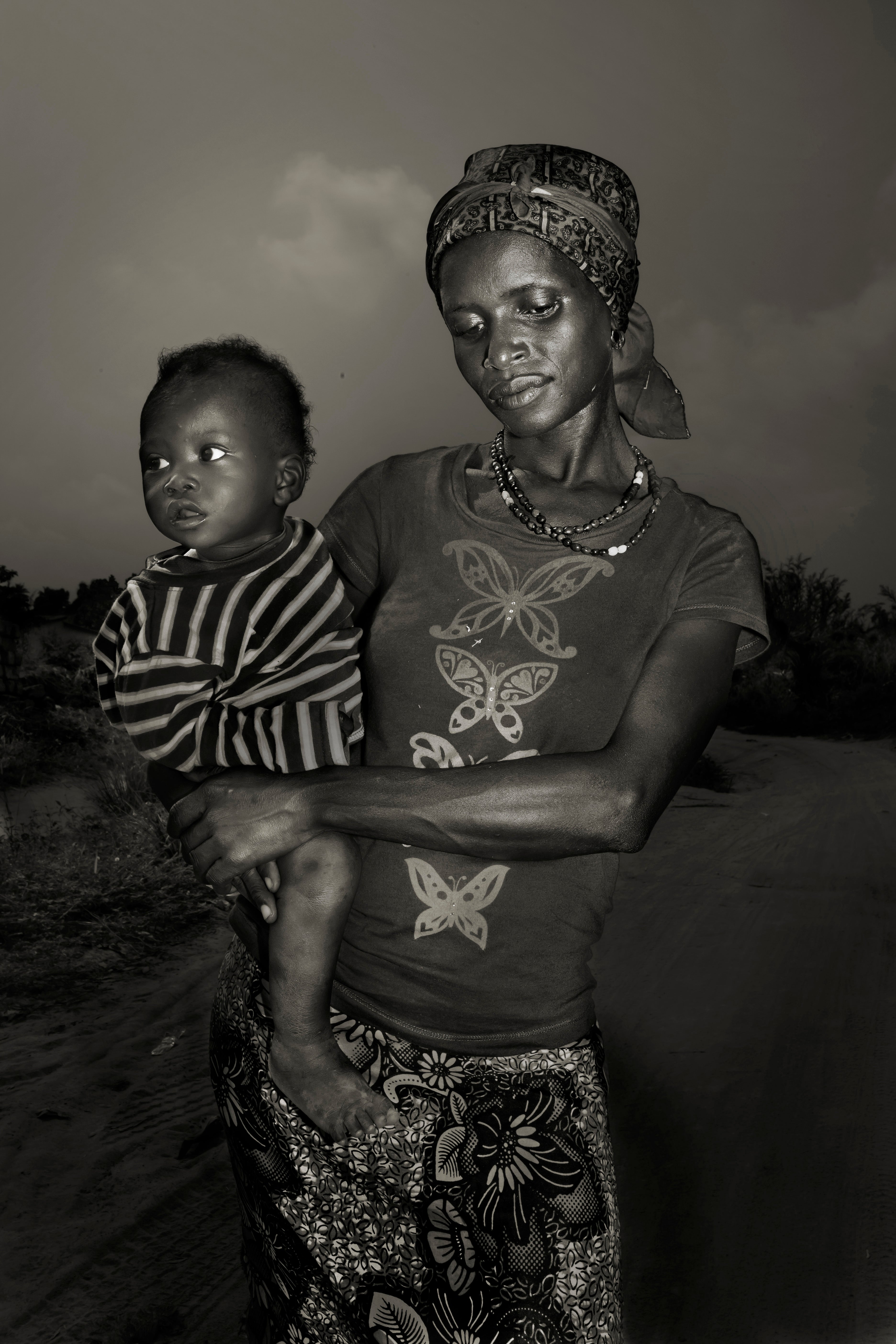 The most widespread epidemic of Ebola virus in Sierra Leone ended on the 7th of October, 2015 with 14,122 cases and 3,955 deaths. The outbreak required the complex and brave intervention of international NGOs in the attempt to fight the virus. The Italian NGO, Emergency, ran an Ebola treatment center built by the Department For International Development. Thanks to the medical care of Emergency, survivors were able to start a new life. They returned to life finding their families partly or totally killed by the virus.
Category: Staged
Photographer: Alberto Alicata
Series title: Iconic B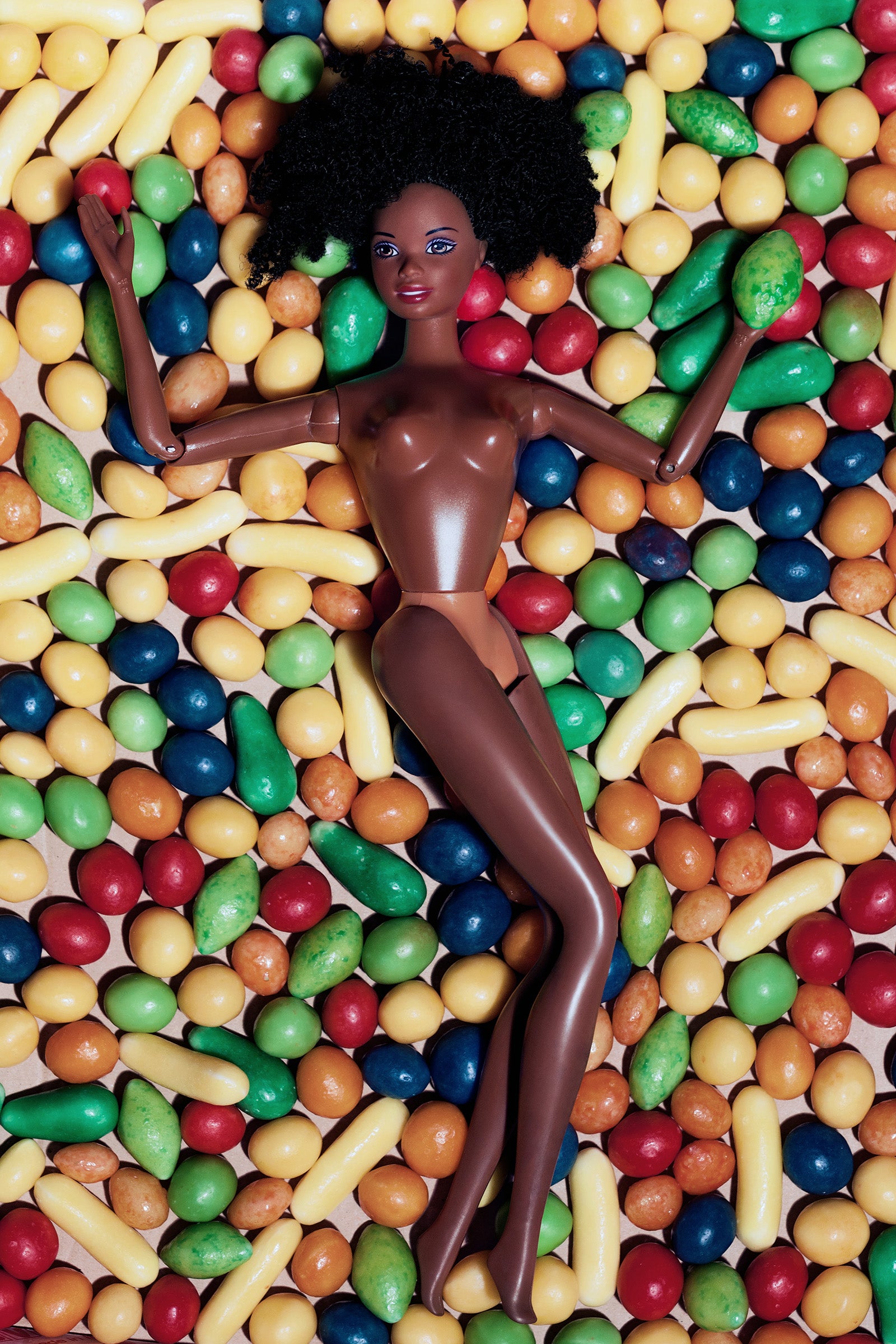 In this project Alberto Alicata traces the history of photography through iconic images created by the great masters, but with the use of a symbol of contemporary Western culture: Barbie. Irving Penn, Richard Avedon, Guy Bourdin, David Lachapelle, Mario Testino are some of the names which Alicata honors, studying carefully chosen shots and creating a Barbie-sized set of the original that inspired it, built in detail to the limits of obsessive precision to strengthen the authenticity and strength of timeless images that have now become part of our visual memory and were intended to be timeless. The simulation is playful, using one of the most imitated, idolized, collected and studied forms—Barbie—which is renewed in every historical period.
Category: Still Life
Photographer: Francesco Amorosino
Series title: Migrant Tomatoes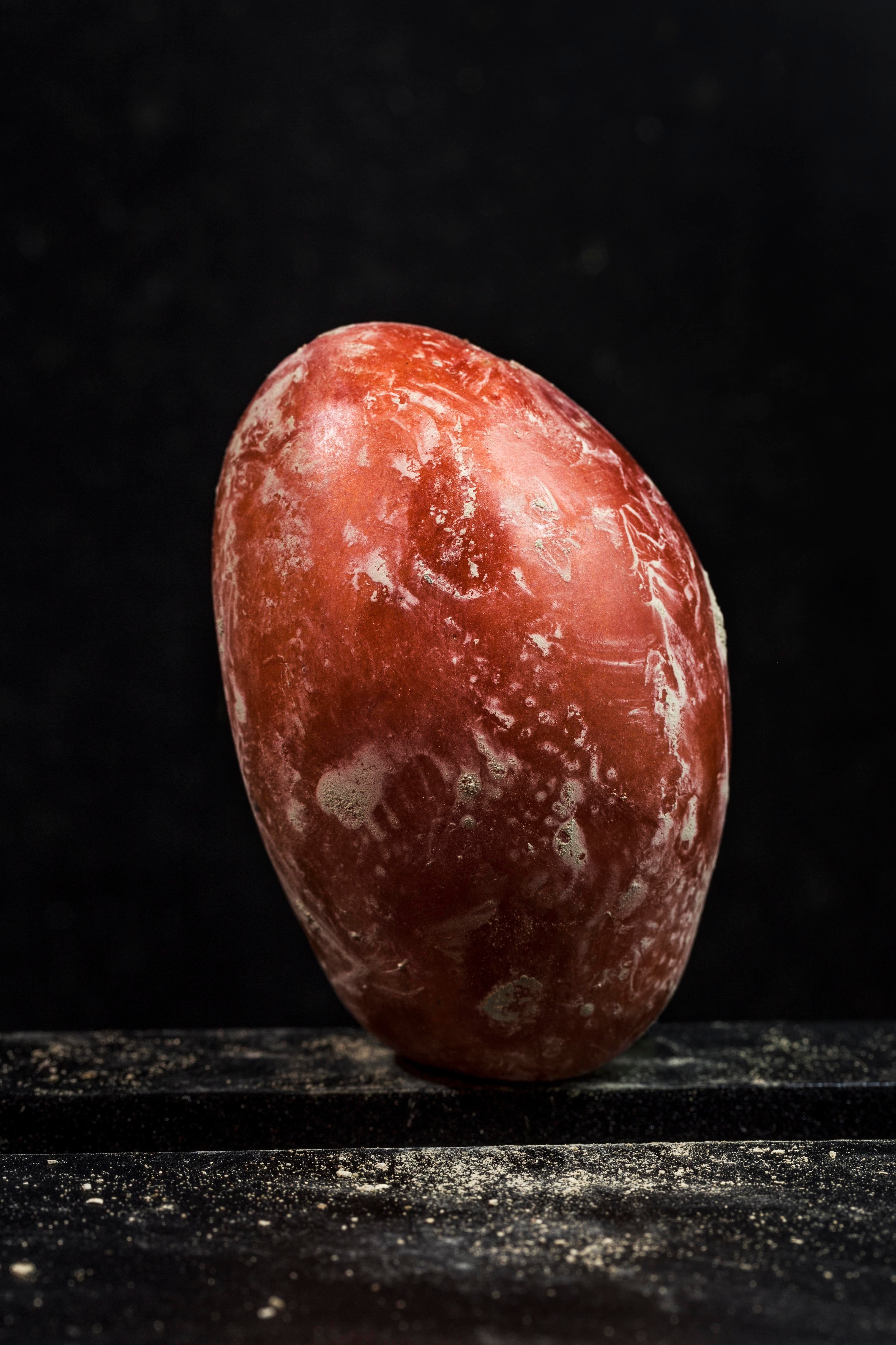 Once a year, Italian families make tomato sauce at home, cooking and canning a huge amount of vegetables. Tons of tomatoes are grown in the fields of the south of the country and harvested by about 19,000 laborers, paid 1 or 2 euro for each filled box. In 2015 there were 13 deaths at work in the fields because of high temperatures. Many of those involved in the harvest are immigrants. On the tomatoes, still dirty with soil, bought by my family to make the sauce, I saw the fingerprints of those who had harvested them, I imagined their stories, the hours spent in the sun, the hope, the desire to work. Since then, I haven't seen the sauce with the same eyes.
Documentary Categories
Category: Campaign
Photographer: Jetmir Idrizi
Series title: TransBrasil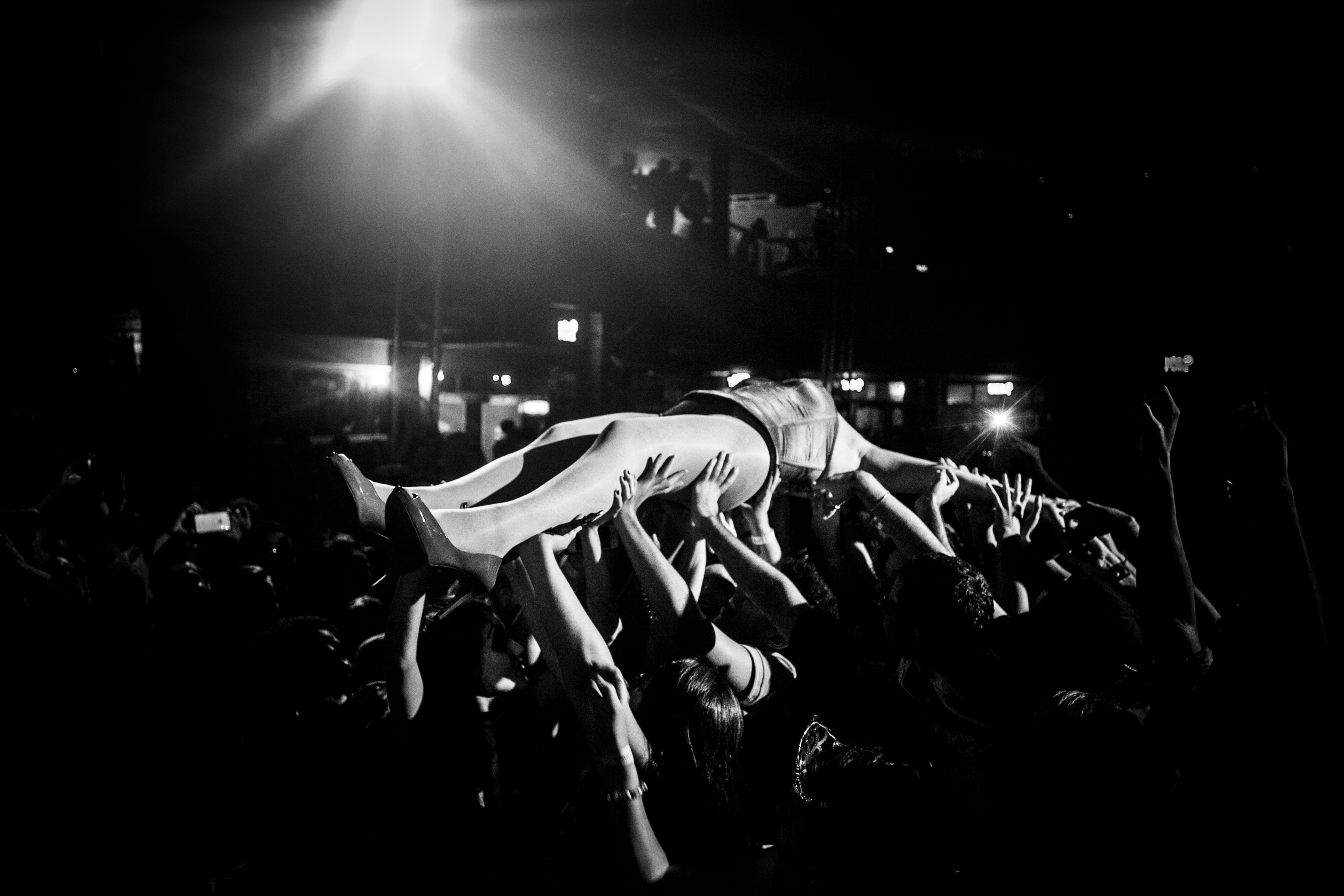 TransBrasil is an ongoing project, which aims to explore gender identities issues from a documentary photography perspective. It proposes to approach different social and cultural expressions that question the binary schemes masculine/feminine to understand the gender and identity process. Also, this project explores the possibility of multiples gender identities. Transgender people express their gender identities in many different ways. Some people use their dress, behavior and mannerisms to live as the gender that feels right for them. Some people take hormones and may have surgery to change their body so it matches their gender identity. Some transgender people reject the traditional understanding of gender as divided between just "masculine" and "feminine" so they identify just as transgender, gender queer, gender fluid, or something else.
Some years ago, taking pictures of landscapes was enough. And we were not able to share them before we came back home. Today we have added ourselves on the pictures. Our faces are everywhere. We share everything instantly; we feel the need to do it. The connection is permanent and the experience becomes different. With Internet available everywhere, there is no "being-far-away" anymore. So we might ask ourselves, do we travel to discover new places, change of scene, new cultures, or do we travel to look for pictures of ourselves and to prove that we exist?
Category: Contemporary Issues
Photographer: Asghar Khamseh
Series title: Fire Of Hatred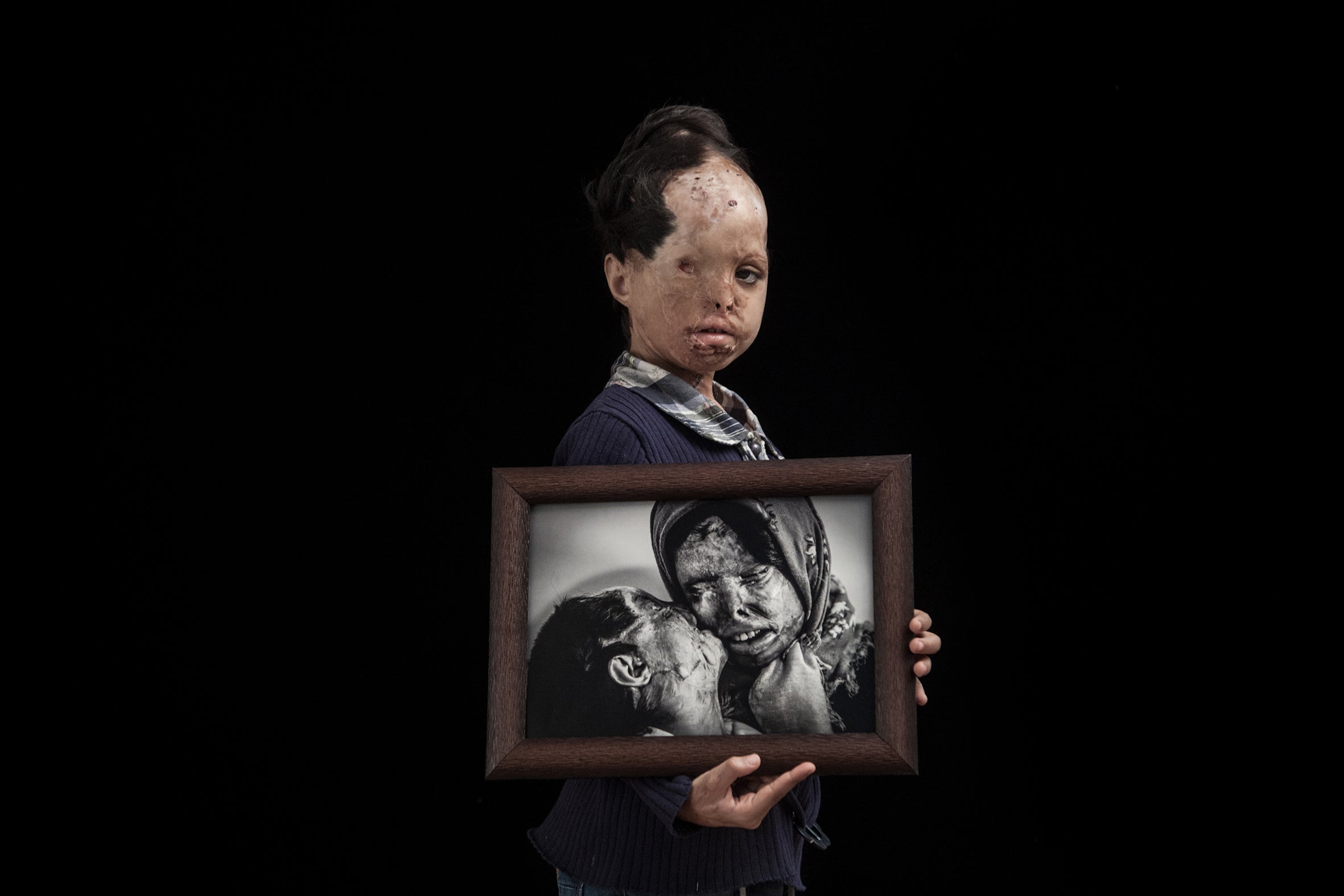 Acid throwing is a kind of violence and according to the official statistics and local news increased compare to the past Iran. This kind of violence is mostly against women and children. These attacks have been done with intent to disfigure, maim, torture and destroy the social life and the future of the victim. The motivation to commit this type of violence is cultural destitiution, intolerance and happens in situations such as family conflicts, rejected marriage proposal, revenge and divorce requests. Victims, in addition to physical and psychological damages, are faced the experience of social stigma and blame. The victims are in dire need of medical and financial support and counseling services. Unfortunately, there is no governmental or nongovernmental organizations to follow these issues in the country and the victims can only treat themselves only through public aid and donations.
Category: Current Affairs
Photographer: Angelos Tzortzinis
Series title: In Search Of The European Dream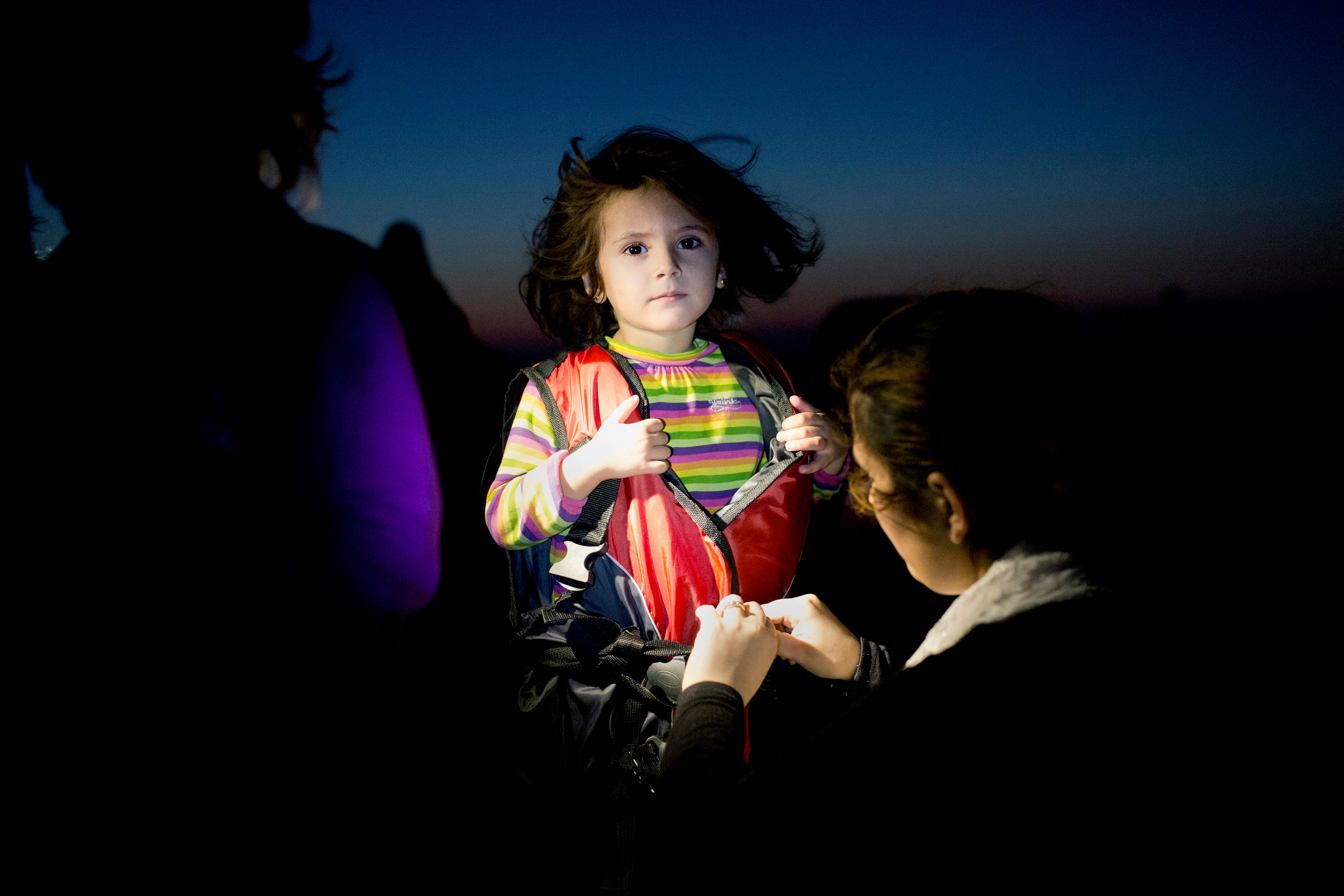 Migration to Europe has increased over the past years, mainly because of political and social turmoil in the Middle East. During the recent years, Greece has been the path for thousands refugees and migrants for their crossing from Turkey to Greece and other European countries. The main places of entrance are the islands of Kos and Lesbos by sea. Greek government, in an effort to minimize the wave of refugees entering the country has built an 8-mile long and 8-feet high barbed-wire wall at the main entrance point at its northeastern borderline with Turkey. This caused a huge wave of refugees and migrants trying to enter the country by the Aegean Sea. For many, it is their first encounter with the sea. Hundreds have lost their lives in their attempt to reach the European Union, man hoping to reunite with long-lost friends and family. At the time I write this text, millions of refugees and migrants wait in Turkey to cross the sea border for a better life.
Category: Daily Life
Photographer: Espen Rasmussen
Series title: The Curse Of Coal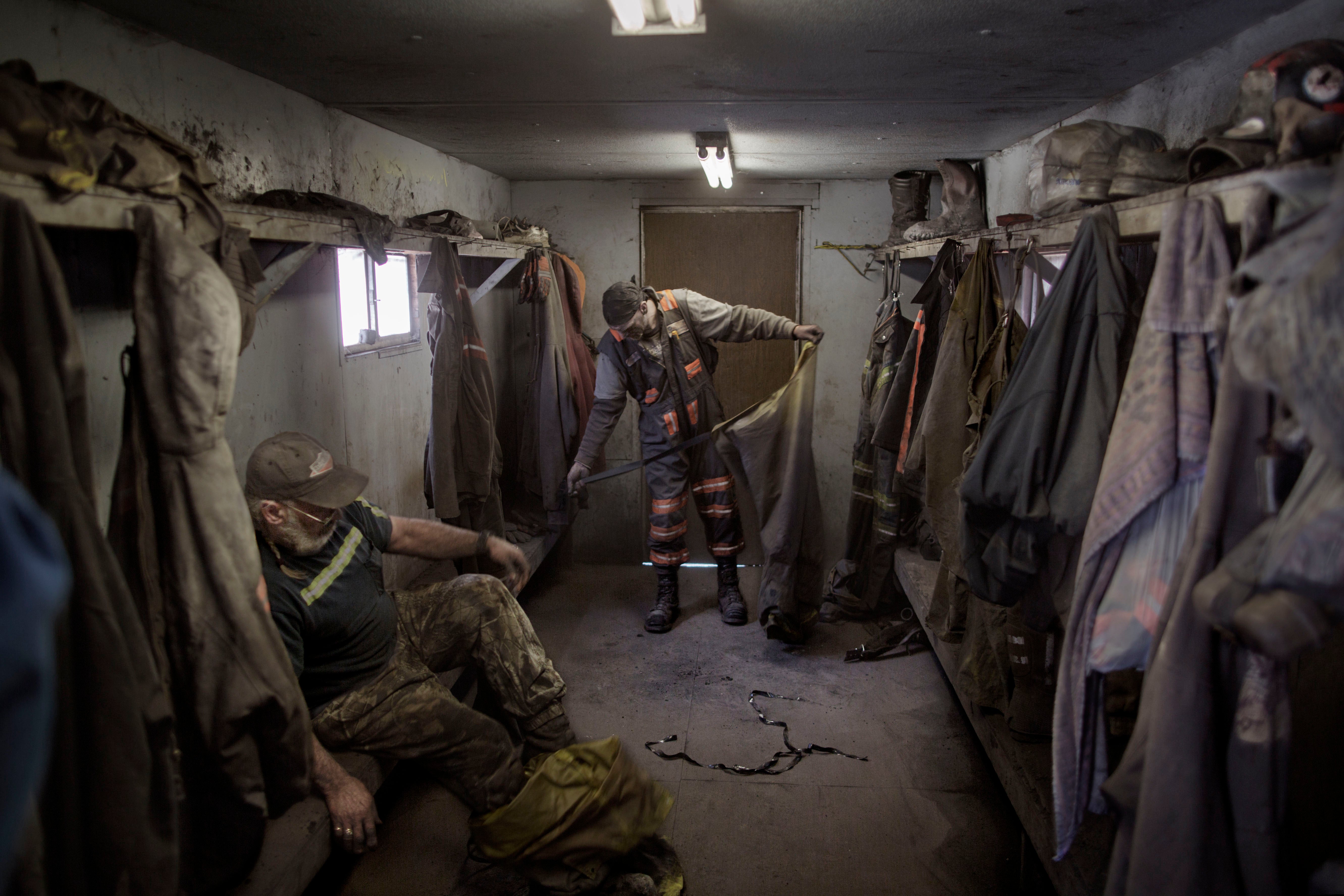 Coal used to be the gold of West Virginia, US. But then Obama came and new environmental regulations. Together with lower price on coal, it led to huge redundancies and the coal became a curse for many of the coal-cities in West Virginia. In 1940, 140.000 worked in the mountains, today only about 15.000 are left in the coal business. Town like Beckley and Mullens does not have many other sources of income. Drugs, pills, alcohol and violence is dominant many places, and young people are struggeling to find work, forcing many to move.
Category: Environment
Photographer: Kevin Frayer
Series title: Eagle Hunters of Western China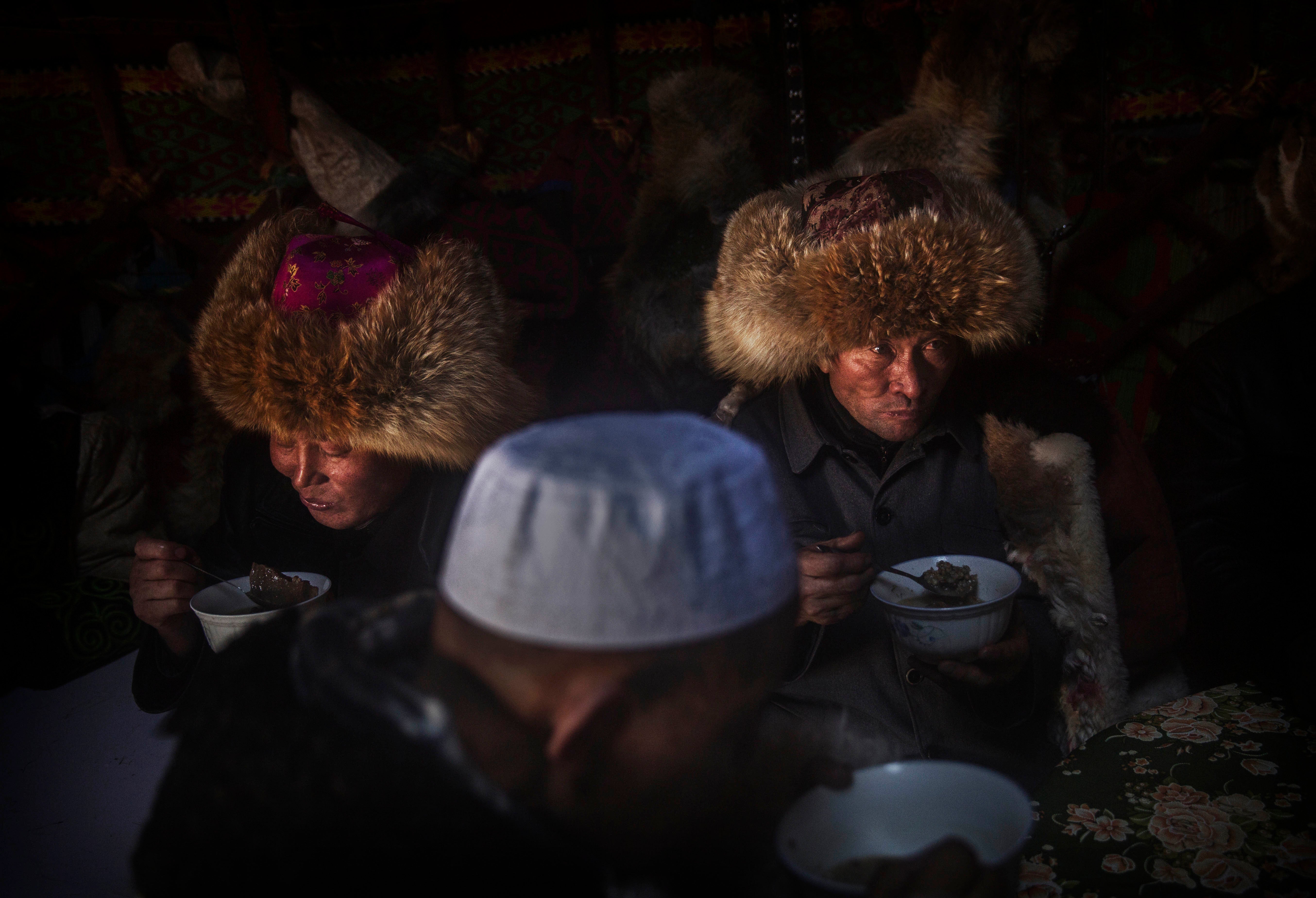 The Eagle Hunting festival, organized by the local hunting community, is part of an effort to promote and grow traditional hunting practices for new generations in the mountainous region of western China that borders Kazakhstan, Russia and Mongolia. The training and handling of the large birds of prey follows a strict set of ancient rules that Kazakh eagle hunters are preserving for future generations.
Category: People
Photographer: Kevin Frayer
Series title: Nomadic Life Threatened On The Tibetan Plateau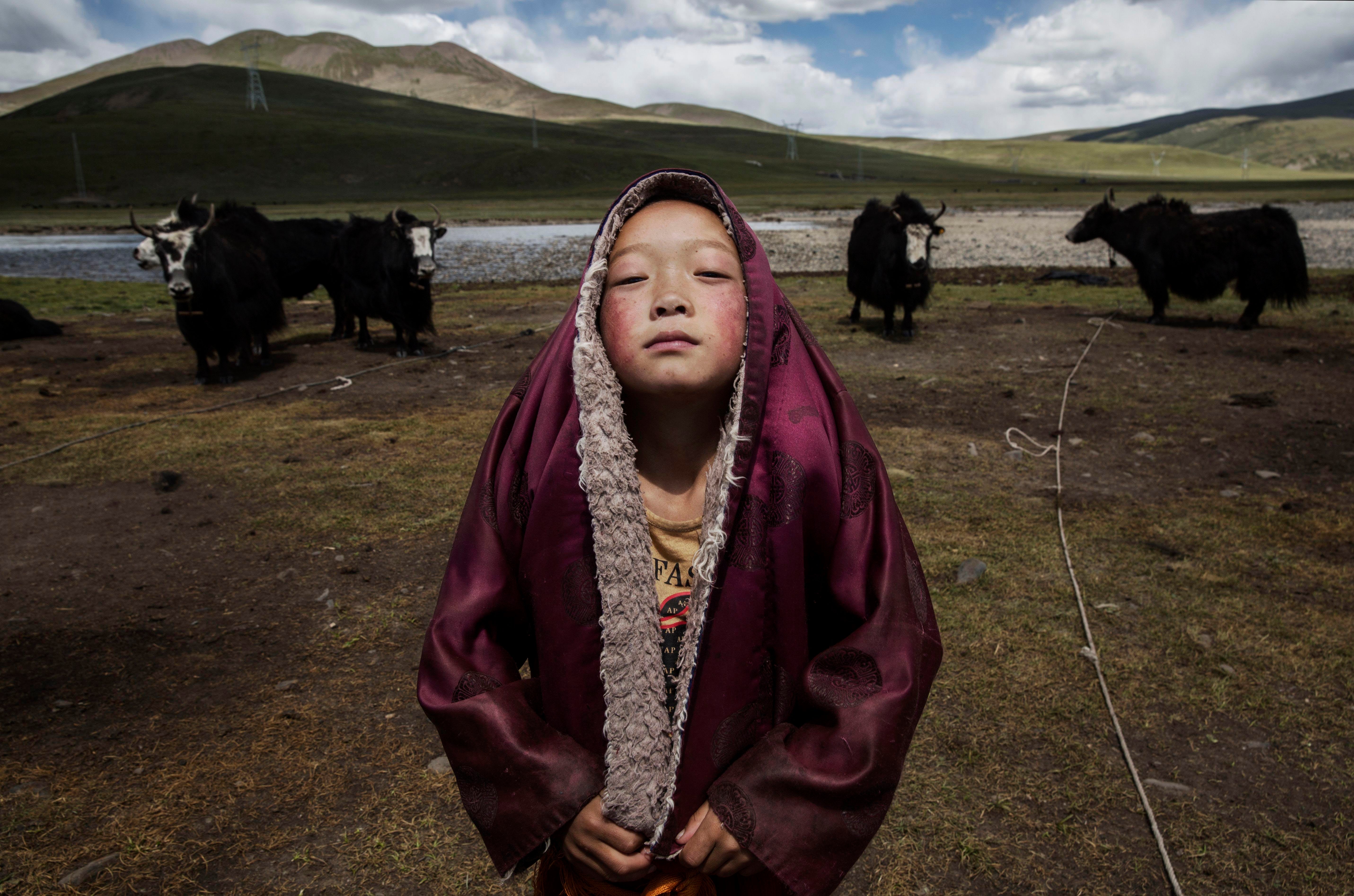 Tibetan nomads face many challenges to their traditional way of life including political pressures, forced resettlement by China's government, climate change and rapid modernization. The Tibetan Plateau, often called "the Roof of the World," is the world's highest and largest plateau.
Category: Sport
Photographer: Nikolai Linares Larsen
Series title: Second Best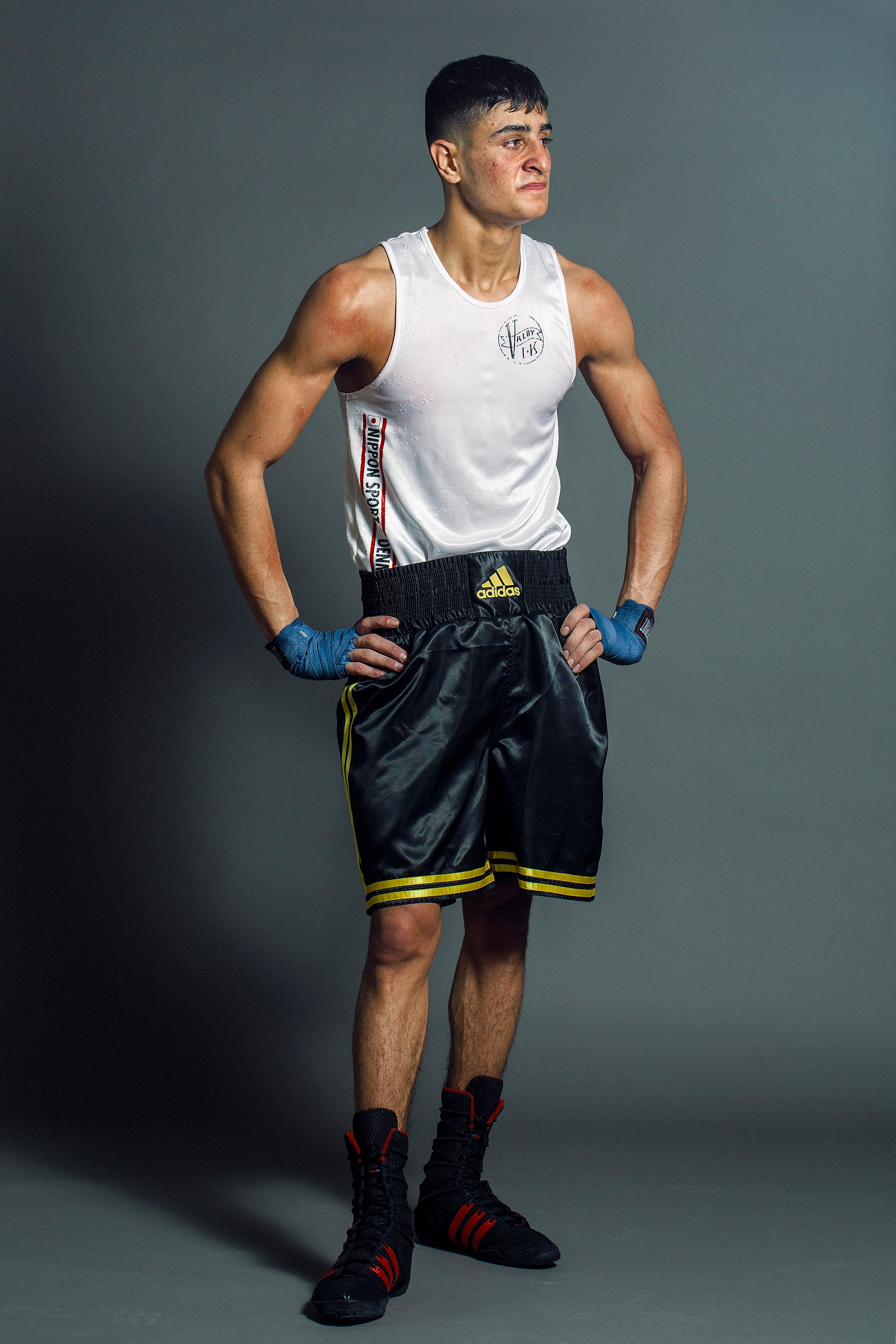 Portraits of the silver medal winners just after losing their final bouts at the Zealand boxing Championships held in Copenhagen.