Ask any dog owner and without hesitation they'll tell you that a dog is the most loyal companion in the animal kingdom. William Wegman's weimaraners aside, they can also be notoriously difficult to photograph. And puppies, while seductively cute and irresistible, can be even more frustrating. So today, on National Puppy Day, we offer up a few tips for capturing the essence of your canine companion with photos by one of the best at capturing the essence of puppy-dom, Zach Allia (@zachallia) of the Sony Alpha Imaging Collective.
Stay On The Level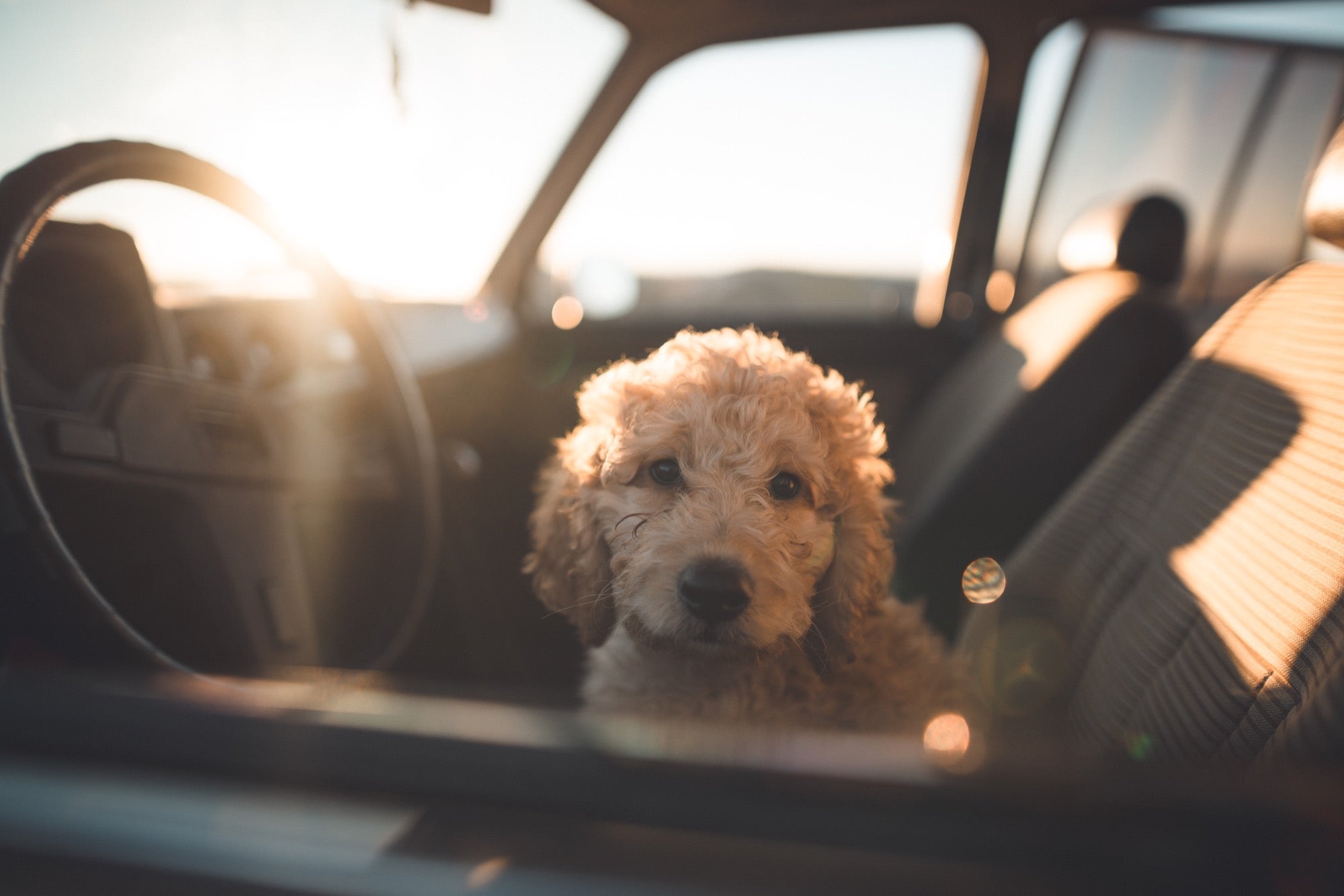 Photo by Zach Allia (@zachallia) Sony α7R II. 24mm lens. 1/1000-sec., f/2.4, ISO 250
Position your camera level with the puppy's eyes for the best perspective. When you stand and shoot looking down at the puppy, you'll tend to get a sad-looking puppy with seemingly hunched shoulders. Get level with the puppy's face and you'll get the perspective that makes the viewer immediately say "awwwwww."
Resolution Is Your Friend
Puppies have a habit of being easily distracted and they leap before they look. Make it easier on yourself by not composing loosely with plenty of space around your main puppy subject. Resolution is your friend, allowing you to crop while maintaining high image quality and output options.
Shoot In High-Speed Bursts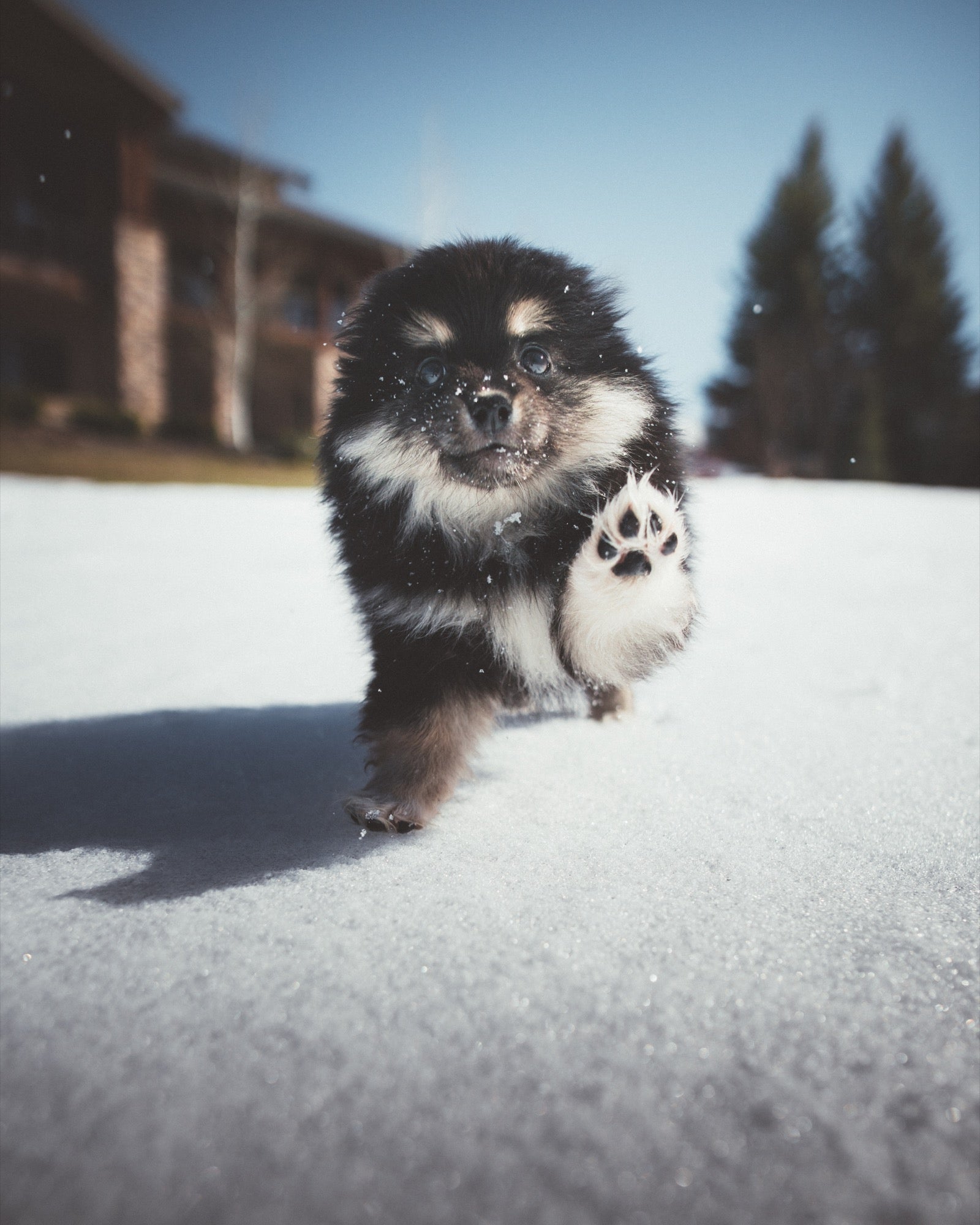 Photo by Zach Allia (@zachallia). Sony α7R II. 24mm lens. 1/3200-sec., f/2.8, ISO 100
Set your camera to its fastest shooting rate and use long bursts. If you've ever told a puppy to hold still while you composed and watched through the viewfinder for the exact decisive moment to squeeze off a single frame, you know that's not a thing. There are exceptions (see note about William Wegman above), but for most people you stand a better chance of winning the lottery than capturing a perfect image one frame at a time. Crank up your shooting speed as high as you can go, press the shutter button early and hold it until after you think you got the shot. Yes you have more to edit later, but that's a small price to pay for getting the perfect puppy expression.
Let There Be Light
Photo by Zach Allia (@zachallia.) Sony α7R II. 24mm lens. 1/200-sec., f/2.8, ISO 1000
Nothing adds a spark of vitality and energy to a puppy picture like a little added illumination and a catch-light in the eye. You can use flash or continuous light and soften it up a little by using some kind of reflector. This doesn't have to be complicated. A piece of white poster board can be sufficient.
Freeze-Frame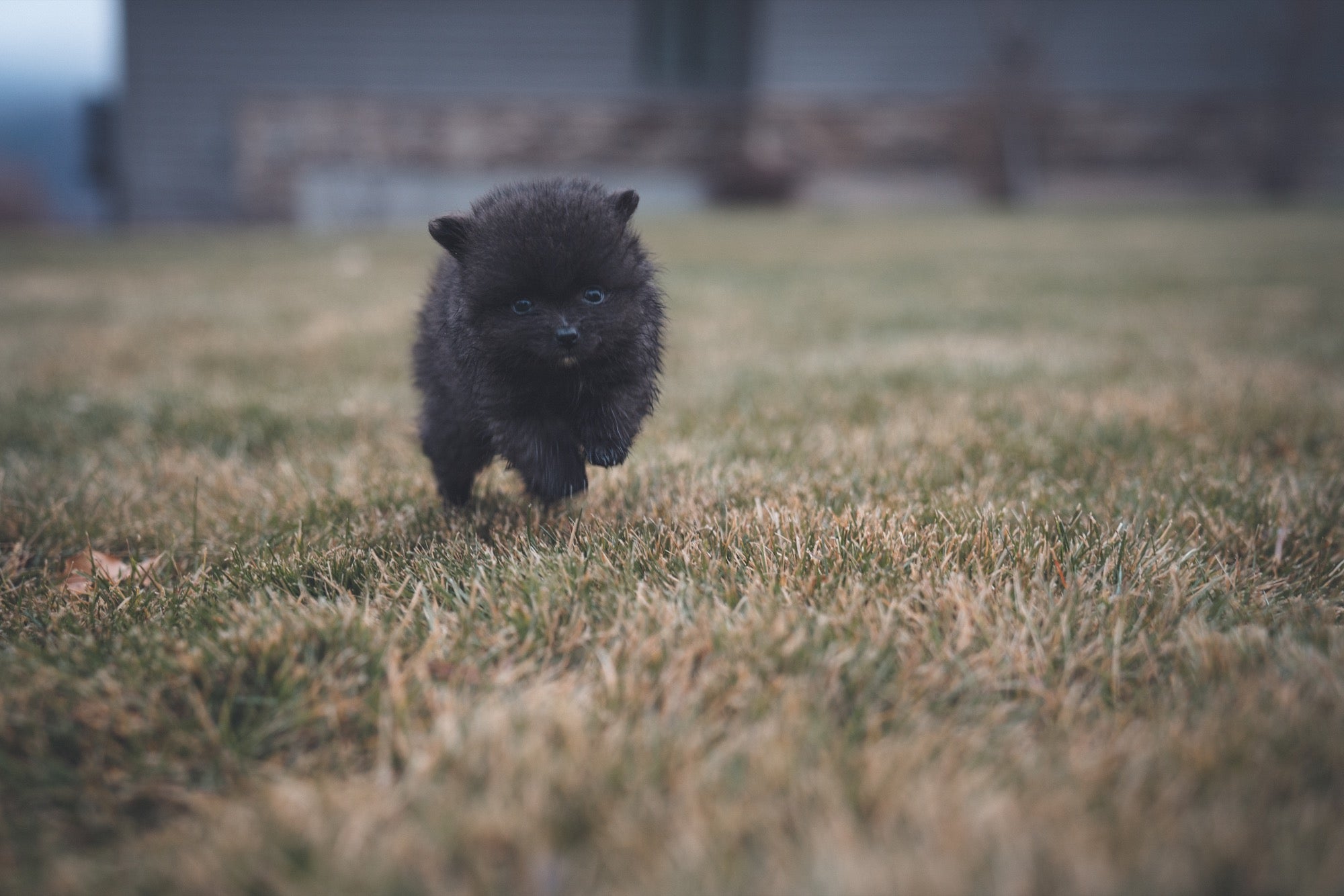 Photo by Zach Allia (@zachallia). Sony α7R II. Sony 24-70 mm f/2.8 G Master lens. 1/250-sec., f/2.8, ISO 640
Select a higher shutter speed than you think you need to get a tack sharp image. Because the puppy tends to move erratically, photographers naturally follow with the camera the same way. Push your shutter speed high enough to freeze the puppy's motion as well as your own camera movement and set ISO to Auto to maintain that shutter speed. A lot of photographers reflexively keep the ISO low because they're afraid of the noise. A photo with a little noise can still be great. A photo that shows camera shake goes in the digital dustbin.
See more of Zach Allia's puppy photos featured on @sonyalpha in honor of National Puppy Day.