Learn more about the hybrid creator functionality packed into the new Sony Alpha 7 IV.
At a glance the new Sony Alpha 7 IV looks like a solid successor to the enormously popular Alpha 7 III. That camera brought state of the art full frame mirrorless technology to a broad audience. But look a little deeper and it quickly becomes apparent that the Alpha 7 IV isn't just a sequel with splashier special effects than the original, it's a whole new reboot. The Alpha 7 IV is poised to give content creators a new class of hybrid camera for still and motion and content. (Pre-order for the new Sony Alpha 7 IV will be available HERE.)
Like any good reboot, the Alpha 7 IV turns the plot on its head, in this case by incorporating core tech and functions from the flagship Alpha 1 and Alpha 7S III cameras. And by tech and functions, we're talking about actual core components; case in point the same BIONZ XR processor that makes the Alpha 1 and Alpha 7S III leaders in their classes is nestled within the new body of the Alpha 7 IV. With that powerhouse processor driving the Alpha 7 IV, it's poised to excel for hybrid creators.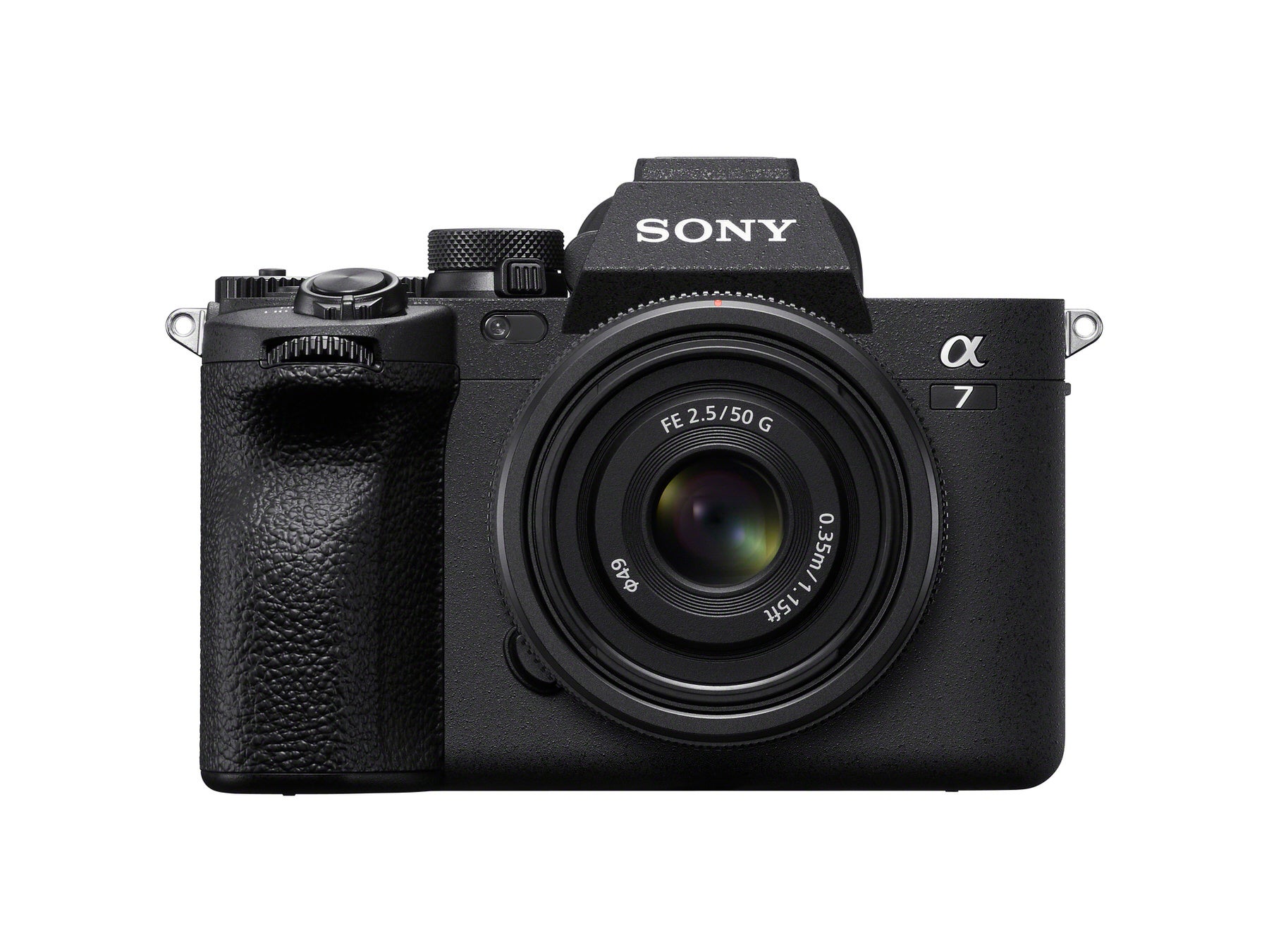 From Zero To 60p 4K At The Turn Of A Dial
A new dual-layer mode dial sits on the top of the Alpha 7 IV. This dial features a lower layer for selecting Still/Movie/S&Q and a top layer for Auto/P/A/S/M and MR (Memory Recall) to quickly select and switch between dedicated settings. The ability to quickly switch back and forth lets you move between photo and video capture without having to hunt through any menu settings as you shoot.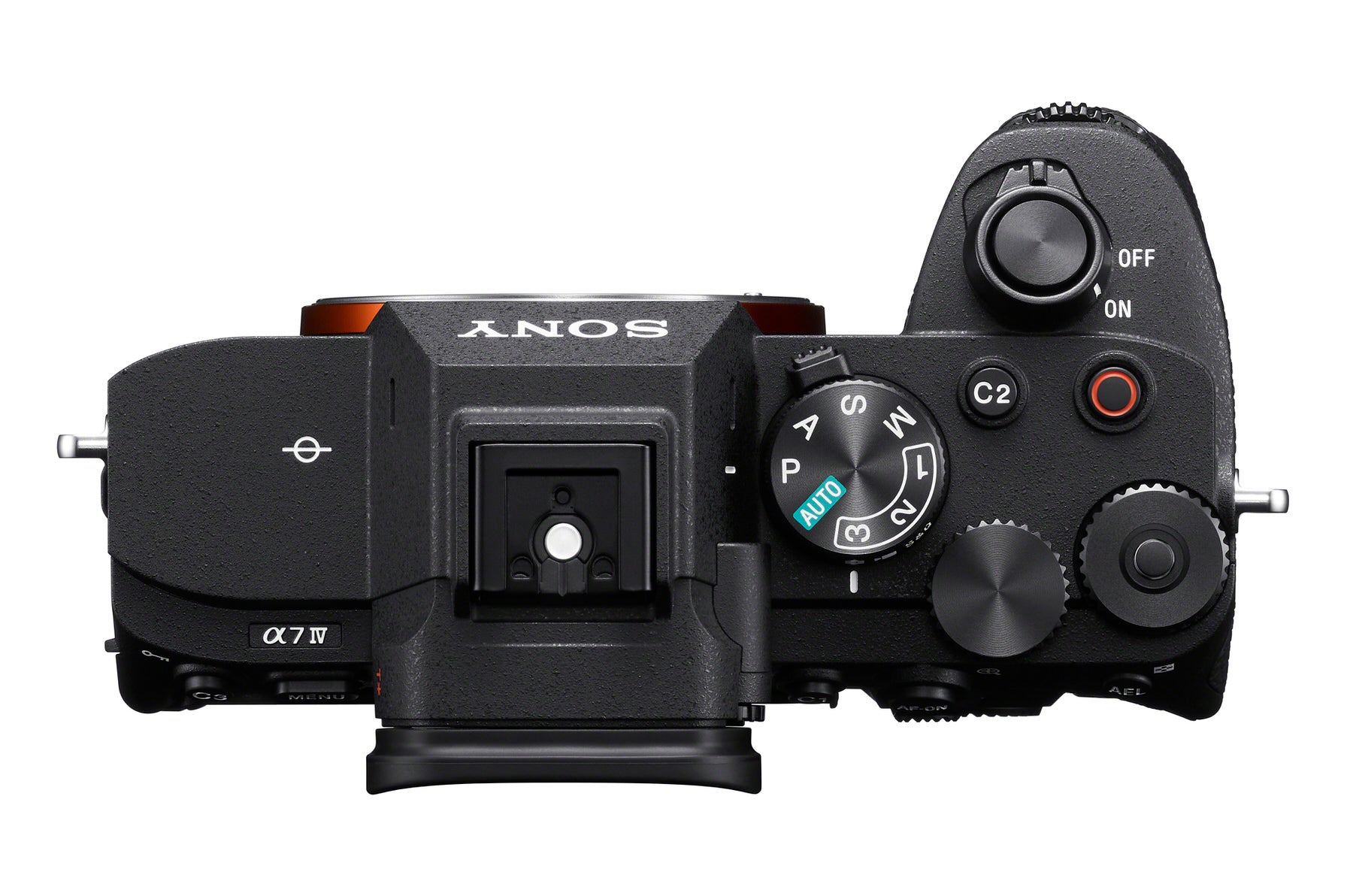 AF Performance From The Alpha 1
With the same BIONZ XR processing engine as the Sony Alpha 1, the Alpha 7 IV brings high-speed AF and AF/AE tracking during uninterrupted continuous shooting up to 10fps. The Alpha 7 IV tracks subjects with Real-Time Tracking and for the first time its Real-Time Eye AF not only tracks human eyes for both photo and video, but now also tracks animal and bird eyes too.
A Sweet Spot 33 Megapixel Sensor And 15 Stops Of Dynamic Range
The BIONZ XR processor might be in other cameras as well, but a new 33 megapixel image sensor is just for the Alpha 7 IV. That resolution hits a genuine sweet spot, balancing between large files, crisp detail and low-light/low-noise performance. It's pretty much in the goldilocks zone for stills and video, giving the Alpha 7 IV an ISO range of ISO 50-204,800 and 15 stops of dynamic range as well as full-frame 4K 30p 7K oversampling and no pixel binning.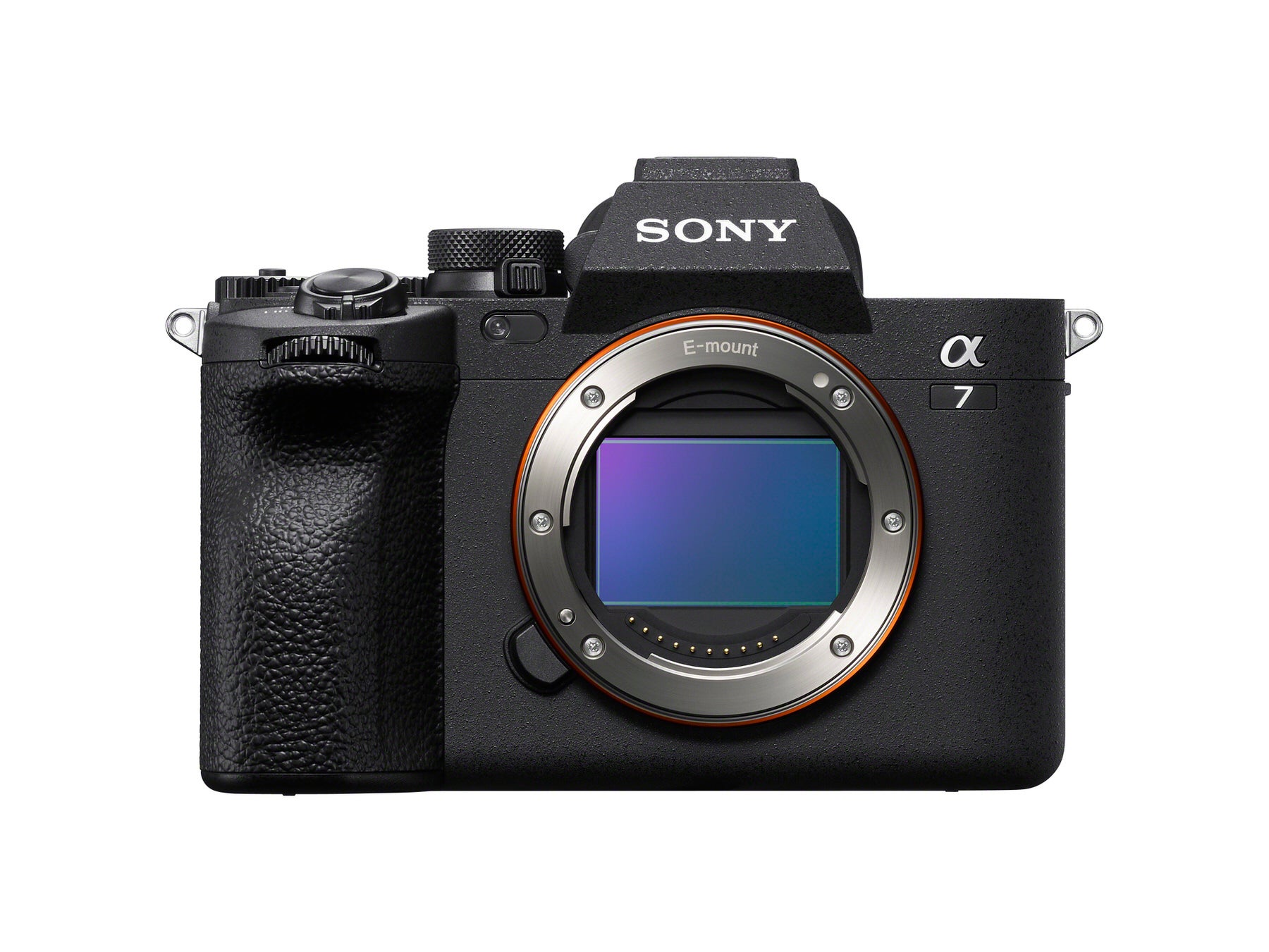 S-Cinetone, Sony Cinema Color Science & Special Video Focusing Functions
For video, in addition to full-frame 4K without pixel binning, the new Sony Alpha 7 IV is equipped with evolved movie technology, including the S-Cinetone picture profile from Sony's vaunted Cinema Line cameras. Along with color science from the top of the line Sony VENICE, the Alpha 7 IV can take the lead or be a capable second/backup camera for productions large and small. Between S-Cinetone, S-Log3 and 15-stops of dynamic range, footage from the Alpha 7 IV aligns with footage from the Alpha 7S III, and other advanced Sony Alpha and Cinema Line cameras.
There are also unique AF features that come into play when shooting video with the Alpha 7 IV with a Sony E-mount lens. AF Assist supports focus transitions when using AF, and Focus Map visualizes the depth of field like a next-generation kind of depth of field preview. The camera also features Breathing Compensation to maintain a consistent angle of view as your focus changes. It's the first in the Alpha series to have this advanced filmmaking feature.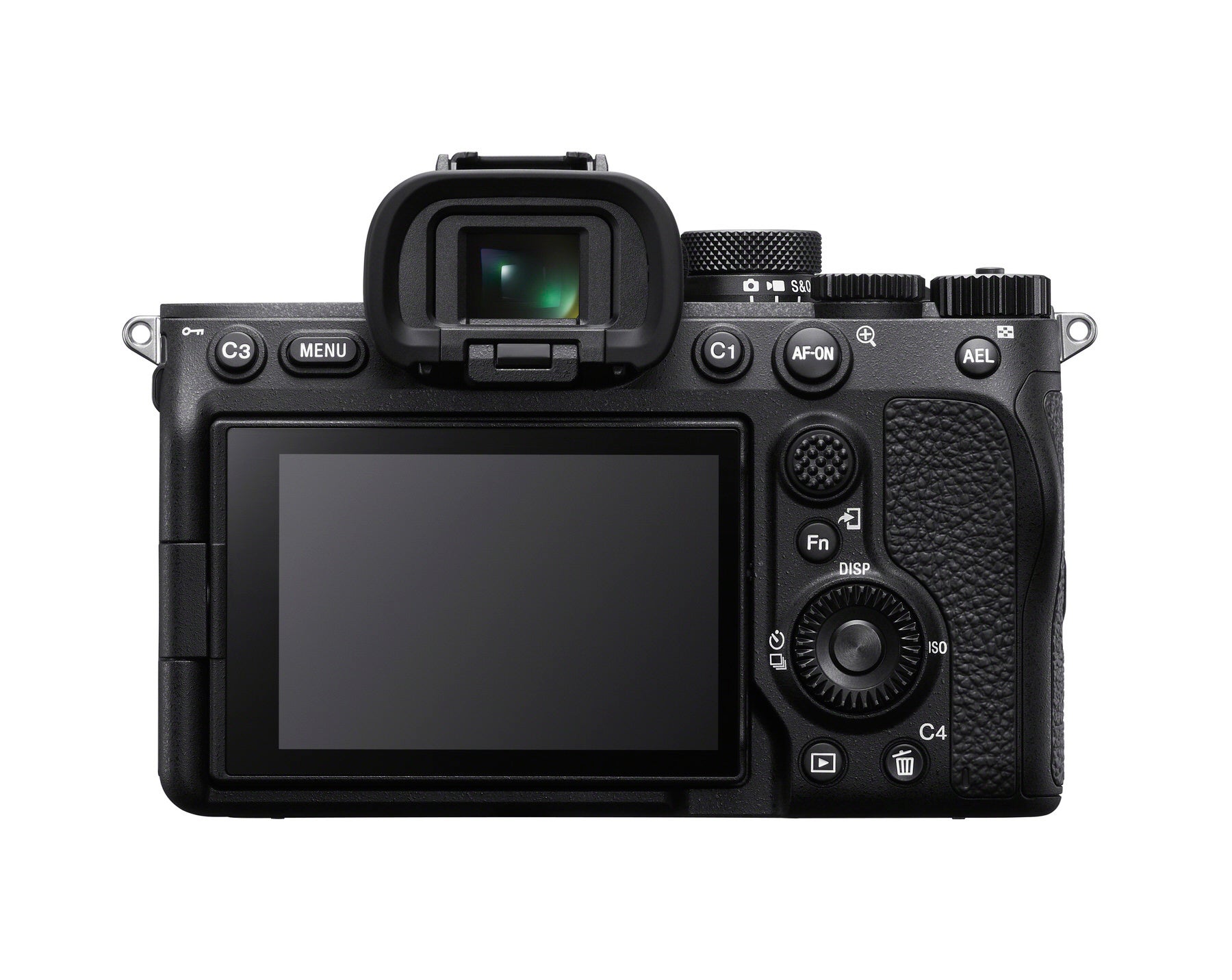 Image Stabilization & Continuous Shooting
Like other Alpha bodies, the Alpha 7 IV is also equipped with 5-axis optical in-body image stabilization (IBIS). In the Alpha 7 IV, it provides a 5.5-step shutter speed advantage, and there's an Optical 'Active Mode' image stabilization to stabilize further when shooting video. The 30-minute recording limitation in some cameras is, happily, not here. Also in the not-an-issue column is overheating, even when pushing past that 30-minute non-existent limitation. The Alpha 7 IV has a heat-dissipating structure, so go ahead and shoot 4K 60p 10-bit 4:2:2 video continuously for more than an hour. On the good ergonomics lead to good results, there's a top panel REC button. And vloggers, especially, will appreciate a side-opening vari-angle touch-panel rear LCD monitor, and the same high-capacity Z-series battery that is found on the latest generation of Sony Alpha full frame cameras is here as well.
Streaming Simplified
We live in the age of livestreams and virtual conferences and the Alpha 7 IV gives you options for taking advantage of its advanced feature set and image quality for these uses. There are connectivity options that don't require an accessory capture card or other intermediary device to get your content out to the world. You can stream on the spot and share high-quality content, and connect it to a computer or smartphone for a high-performance live-streaming camera. You can quickly transfer data using the 5GHz/2.4.GHz Wi-Fi. The camera also has a new feature called "Shot Mark" to enable easy access to the marked scenes in a video clip.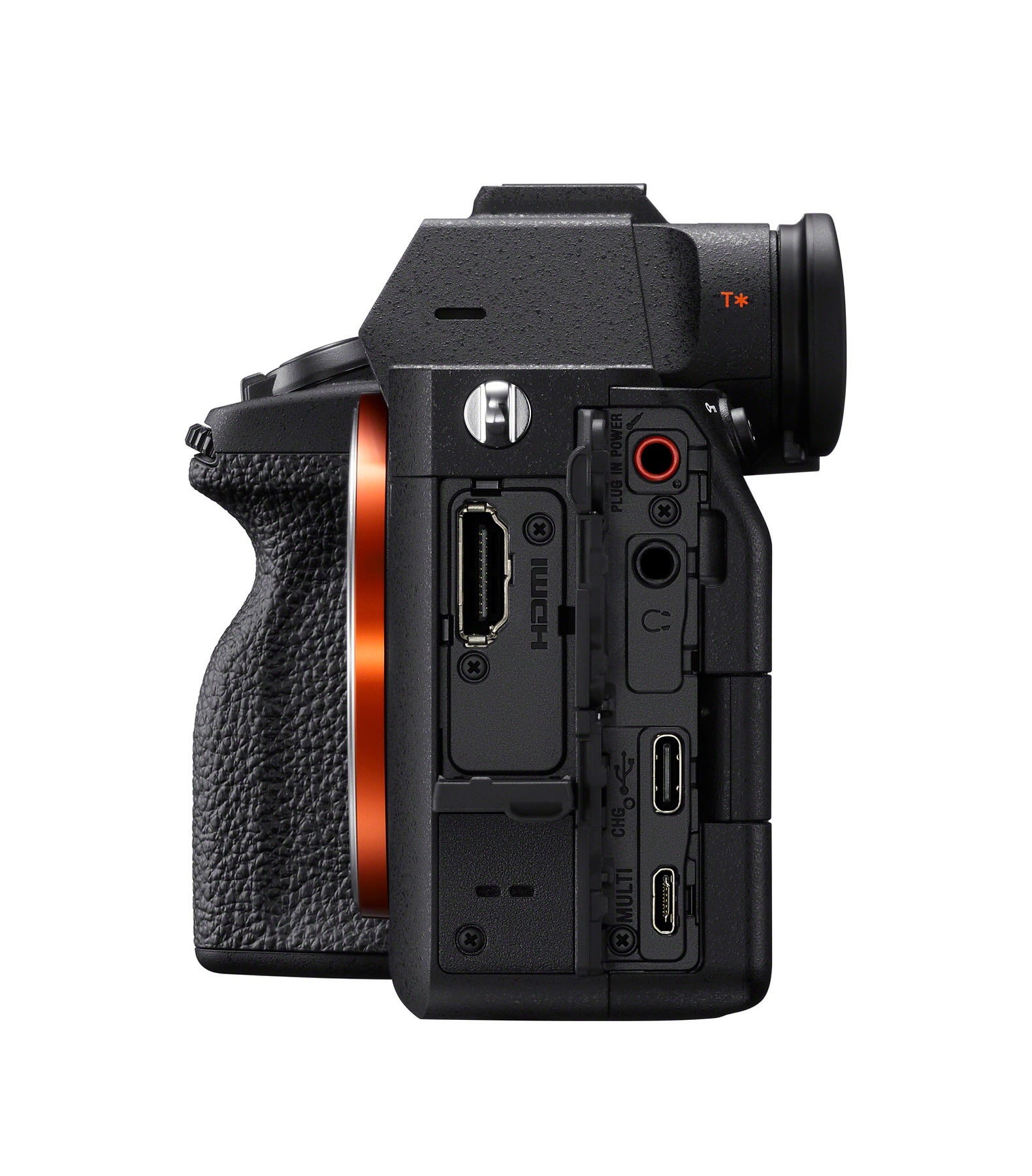 The Alpha 7 IV, as the Alpha 7 franchise reboot, looks poised to take the story in new and unpredictable directions.
Pre-order for the new Sony Alpha 7 IV will be available HERE.