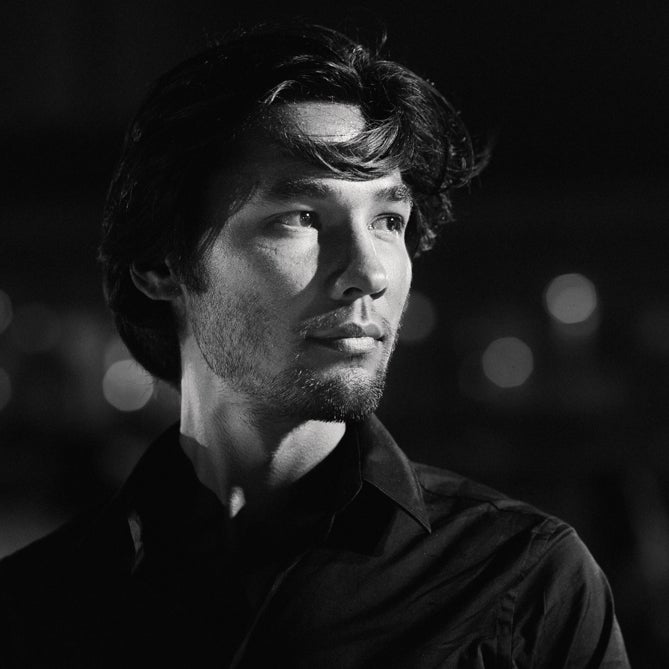 Brandon Li is a difficult guy to pin down…in more ways than one. The one-time MTV reality show producer now follows his love of travel, distant cultures and filmmaking, literally around the world. His short films are a new form of documentary that is growing up thanks to the Internet, YouTube and Vimeo. Li's films place a premium on the visuals to immerse the viewer in the place and among the people. He communicates specific ideas and simple emotions in projects that are just a few minutes in length. We caught up with Li while he was on the water in Hong Kong for this exclusive interview shortly after his latest film, Nomads Of Mongolia, went live on Vimeo.
Alpha Universe: How long have you been making films?
Brandon Li: I've been shooting with video cameras since I was a kid, but I first started gigging and making it a job right after college. I went to film school at UNCSA, a film school in North Carolina, then worked in reality TV for several years as a producer on the MTV show True Life. I learned a lot about run and gun shooting on that show because I was generally shooting alone with no crew, on location sometimes for weeks at a time. I started traveling on the side and filming my vacations. Eventually I realized travel filmmaking was my passion so I focused more on it. A couple years ago I switched from the reality TV work to doing commercials for the web. My clients were mostly international so that kick started my nomadic lifestyle. Now I'm in a different country every few weeks.
Alpha Universe: You seem to be on the move more than you're still…have you always had a wanderlust spirit?
Brandon Li: I didn't know I wanted to travel until I started doing it. I grew up in the suburbs and lived in the same area throughout high school. When I was shooting reality TV I traveled around the United States a lot, but I didn't really start exploring the world until just a few years ago. I was amazed to see all the different ways people lived…the different ways of life that could be called "normal". I became fascinated with the daily lives of different cultures and that has been the focus of my short films.
Alpha Universe: Are you a traveler because you like to make films or are you a filmmaker because you love to travel?
Brandon Li: I love traveling for its own sake, but filmmaking gives it a greater purpose for me. I love knowing that I can share my subjective experience of a place with others. I can capture the feeling I got on my journey and have it exist forever.
Alpha Universe: You seem to have a special talent for finding the unseen amidst things many people have seen before…I'm thinking of moments in Nomads Of Mongolia where you show the falconers and then you show the little children and the adolescents laughing and playing like kids do anywhere in the world…do you plan for that, or is it the kind of thing that happens when you get to a place?
Brandon Li: Those things just happen, and I make sure I'm in position to capture them when they do. I didn't know what to expect from the Kazakhs before I started shooting with them. I thought my film would be much more sombre and melancholy than it ended up being. I just kind of go along with what happens and try to sculpt it into a story.
Alpha Universe: What draws you to a particular place…is the people, the culture, something you've seen elsewhere?
Brandon Li: Living culture excites me. I like intimate moments against grand vistas. I like unique and visually spectacular scenes that have lots of color and movement. So whether it's an impromptu neon-lit block party in Hong Kong, or a funeral procession in Bali, I'm drawn to the traditions, rituals, and quirks that make a culture unique.
Alpha Universe: Do you do a lot of preplanning? Do you just get up and go or had you been planning the Mongolia trek for months or years?
Brandon Li: Mongolia took a few months to plan. It was the first of my travel films that was actually coordinated in advance. My producer Ansley Sawyer handled most of the logistics. On other films, I just showed up in a new country, wandered around, and filmed what I saw. My goal is always to get intimate access to my subjects and I just talked to them and tried to get closer.
Alpha Universe: You mentioned that you worked with a producer on Nomads Of Mongolia…do you always have a crew or is it usually just you or just 2 of you?
Brandon Li: Before Mongolia I worked alone, sometimes enlisting friends to help me find good subjects to shoot. Mongolia was my first collaboration with Ansley. We also had a translator for the duration of the shoot, since the nomads spoke no English. That was it. Just 3 people. Ansley sometimes ran a second camera to get additional footage.
Alpha Universe: You do a lot of work with Sony Alpha cameras and lenses…what made you decide to go with Sony gear?
Brandon Li: Small size was the main initial factor. Sony has pioneered large sensor mirrorless cameras, which I always preferred to micro 43. I used a [Sony] NEX 5n originally and a [Sony] RX100. I taught myself to shoot with two handheld RX100s simultaneously and made an entire episode of MTV True Life that way. When the α7S was announced it was a dream come true for me. No more compromises in sharpness, depth of field or lowlight performance. It was the perfect camera for traveling and shooting in unpredictable lighting. Now I have an α7R II and an RX10 II which is a great combo for shooting 4k on the move.
Alpha Universe: How much do you shoot in 4k?
Brandon Li: I shoot 4k as much as I can. The Sony mirrorless cameras don't do high frame rates in 4k so I go back to 1080p for that. I'm still mastering my videos in 1080p so it's fine for now. I just like having the ability to crop and zoom the 4k image, whether it's to correct a shot or create a special effect.
Alpha Universe: A lot of young filmmakers see your work and they want to be you…they want to go out and travel and creates these glimpses into a world and a culture that's so far from their own…do you have any advice you could give to them? How they can make it happen?
Brandon Li: There are lots of ways to get started traveling. I think finding temp work abroad and doing homestays are great ways to travel economically and get deep into the culture of a place. You'll only find fascinating footage if you show the audience something beyond the obvious, and a great way to do that is to get to know the locals and become an observer of the more intimate side of their lives.
Alpha Universe: What's your favorite…or perhaps a better way of asking…what's been the best single experience you've had making your films?
Brandon Li: I've had many great experiences, but probably hot air ballooning over Cappadocia in Turkey was one of the best. The landscape there is like a fairy tale land; they have ancient caves carved into spires of volcanic rock. And I met some great people too, both travelers and locals in the town of Goreme.
Alpha Universe: How about the worst?
Brandon Li: I had some pretty wicked food poisoning in Mongolia. I ended up losing a crucial day of shooting with the camel herders as a result. It's a horrible feeling knowing that I might have compromised my film due to a sickness. Thankfully I was able to shoot extra footage in the little time I had with them, so I could compensate for the lost time.
Alpha Universe: What's your next planned project and when will we get to see the film?
Brandon Li: I'm currently in Hong Kong and I plan on making a pretty wild film here. I'm actually doing this interview from a racing sailboat and we're about to start the race. The film should be done in about two months.