Sailboat racing isn't exactly a mainstream sport, but there have always been a few events that capture the world's attention. In 1989, the Whitbread Round The World rave was one of them. It was (and still is) a grueling event that pits sailors against raging seas and fierce winds as much as it pits them and their vessels against each other as they literally race around the world. 30 years ago, it was against that backdrop that an intrepid and determined team of women crashed through the gender barrier and became the first women's team in the race. Aboard their boat, Maiden, the team made history on the global stage. Enduring the kind of ridicule and stereotypes that are still all too common in male-dominated sports, Maiden, led by Tracy Edwards, persevered and their story is an inspiration to anyone who would challenge the status quo.
Open ocean sailboat racing was a heavily male-dominated sport in the 1980's. In 1989, British sailor Tracy Edwards decided she wanted to change that. She put together the first all-female sailing crew and entered them into the Whitbread Round The World Race. They named their boat, which was an old racing yacht that the team restored, 'Maiden', and, competing against elite teams from around the world, they finished second in their class, proving that women are just as capable. The story is told in a documentary that's now available on Digital & DVD from Sony Pictures Entertainment called 'Maiden,' and Alpha Collective member Rachel Jones Ross (@rachel_jones_ross) had the opportunity to sail on the Maiden with an all-female crew in a special voyage down the California coast this summer.
The history behind Maiden and the women who broke down the barrier in sailboat racing was not lost on Ross. Having never sailed before, she had to face her own fears and doubts in order to get the job done. (And that's exactly what she did, as she details in her full experience on the boat in our article HERE.) She took plenty of inspiration from the documentary to help her succeed.
"The world expected these women to fail," says Ross, "to pull out before they completed the first leg, or die at sea. They didn't just sail around the world; they raced, won the hearts and support of the sailing community, and inspired countless women to pursue their goals, even if the world didn't believe in them."
The hard work and resilience of the first female crew continues to inspire, not just through the documentary, but through the continuing education as the boat still sails and provides females with opportunities to learn.
"Maiden is currently sailing around the world. It is still crewed entirely by women, and works to raise funds for girls' education. They also provide women with the opportunity to sail, build miles, gain confidence and learn new skills."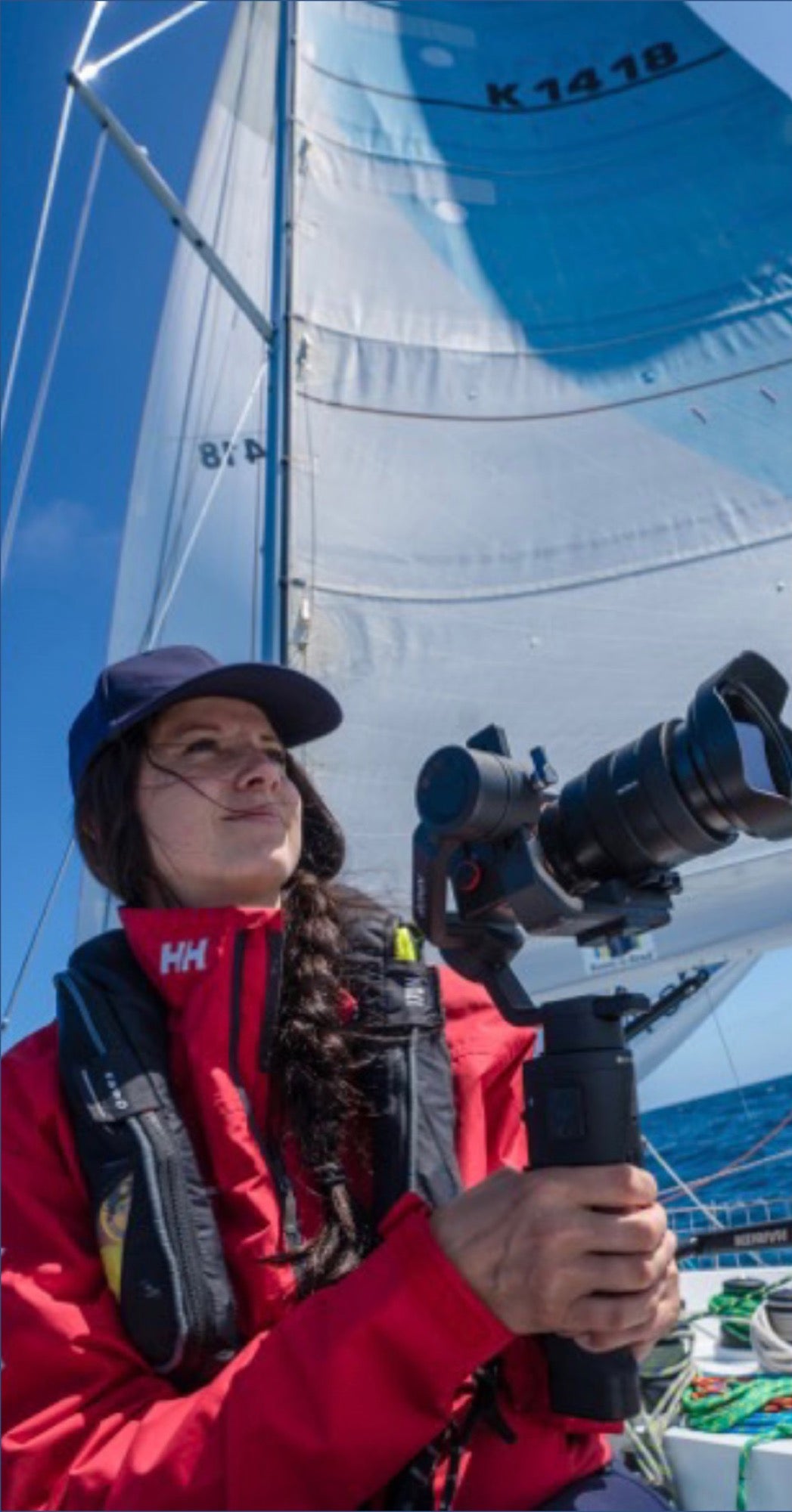 Sony Alpha Imaging Collective Member Rachel Jones Ross aboard the Maiden in the summer of 2019.
"If you want a bit of inspiration," Ross says, "see the documentary. I've seen it no less than 12 times and it still moves me. I knew nothing about sailing before I took on this project. Regardless, I know what it feels like to want something so badly as those women wanted to race, and to do everything in your power to make it happen."
To order Maiden on Digital or DVD, go HERE. To see more about the Sony Alpha Female Program, go HERE.