Drew Geraci is a master of timelapse. He's taken the time-bending genre beyond something that's simply eye-catching to create visual stories that have a flow, characters and plot.
If you're one of the millions of viewers who have been gripped by Netflix production of House Of Cards, you've seen a prime example of Geraci's work. He and his production company, District 7 Media, are best known for the opening sequence in the dark series about ambition, power and corruption. Behind the opening credits, the story of Washington DC unfolds. In the timelapse we see Washington as a monster; alive, breathing, with blood pumping through its veins, menace in its heart and devouring all in its path. Geraci's timelapse is prologue, a short story separate from the tale of Frank and Claire Underwood, that sets the stage for each episode.
House of Cards Main Title sequence.
Time-lapse Produced by: District 7 Media, LLC
Title Sequence Edited by: ELASTIC
Music By: Jeff Beal
We reached out to Geraci to learn more about his workflow, the gear he uses for timelapse and how he crafts a story within the medium.
Alpha Universe: Can you describe your general workflow for timelapse?
Drew Geraci: For time-lapse our workflow is quite streamlined. We start by scouting the locations we plan to shoot at the time of day we want to shoot and make sure the composition lines up with what our clients request is. Scouting is one of the most important parts to any production and allows us to visually storyboard our shot in the physical realm. We look for elements that can be time-lapsed and also take note of all environmental aspects such as lightning conditions, wildlife, and equipment placement. After we've scouted the locations we choose which ones work the best and begin shooting.
After all of our imagery has been captured we download and back it up twice. We keep all of our editing material on either a 4 or 8TB Thunderbolt 3 external drive to have the best read/write performance while we edit. After our material is duplicated and downloaded we load all of our footage into Adobe Lightroom to begin the image processing. After we've processed our images the way we want them we will either export those photos as tiffs, jpegs, or RAW depending on the clients' needs. Once the photos are done processing we'll load them into Adobe After Effects where we compile each scene into a video sequence. Depending on how the time-lapse was shot we may need to deflicker or stabilize the shot, which is very common. After Effects allows us to do this without any slowdowns which is why we use it so often. After the sequences have been smoothed out and refined, they're exported as either 4K or 8K ProRes, Cineform, or DPX files, whichever fits our clients' needs.
Alpha Universe: What resolution do you work in?
Drew Geraci: Our favorite resolution to shoot in is 8K and the Sony a7R II is the perfect camera to use to create productions of this size. Resolution is incredibly important for many reasons. Even though the majority of people may never see the full 8K resolution, filmmakers are able to crop in and create different scenes using the same frame. It allows for in-post-zooms and makes VFX work easier to do when your output is 1080p or 4K. Shooting in 8K also allows you to future proof your workflow, so 5 years from now when 8K is standard you won't have to catch up with everyone else.
Our standard export resolution is 4K. It allows our clients to stay current with resolution standards and also allows them to scale-down the footage to 1080 while retaining the sharpness and clarity of the 4K resolution. 4K footage also allows editors to create in-post-zooms and crops in a 1080 timeline, creating completely new scenes from a single piece of footage.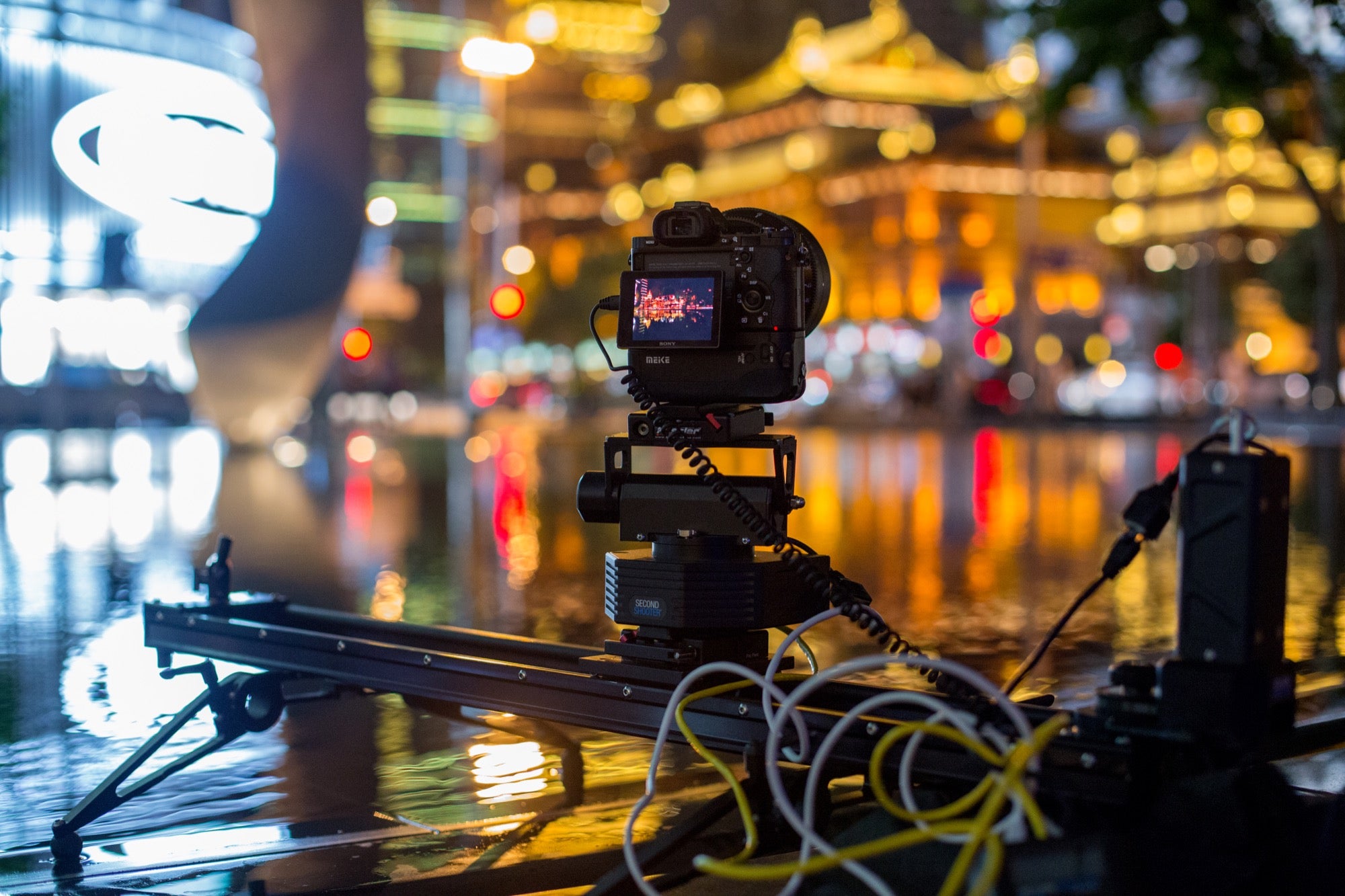 Alpha Universe: Let's talk a bit about your gear. What cameras do you use?
Drew Geraci: For time-lapse photography we use all Sony mirrorless cameras, the a7R II, a7S II, and original a7R and a7S variants. One of the main reasons we use these cameras is because of their incredible dynamic range, low-light abilities, and light-weight bodies. They make the final product look clean, crisp, and professional.

Alpha Universe: What camera settings do you usually use?
Drew Geraci: There aren't really any camera settings that are a must have, but making sure your camera is on full manual is a must. Make sure anything auto is turned off, especially image-stabilizers that might be in your body or lens. These stabilizers can actually create vibrations that will destroy your time-lapse shot while it's shooting. Always be mindful of your shutter speed as well. Keeping it under ¼ of a second will yield more cinematic shots, allowing the subject to blur a bit. 1 to 2" exposures will also look fantastic when photographing cars and people.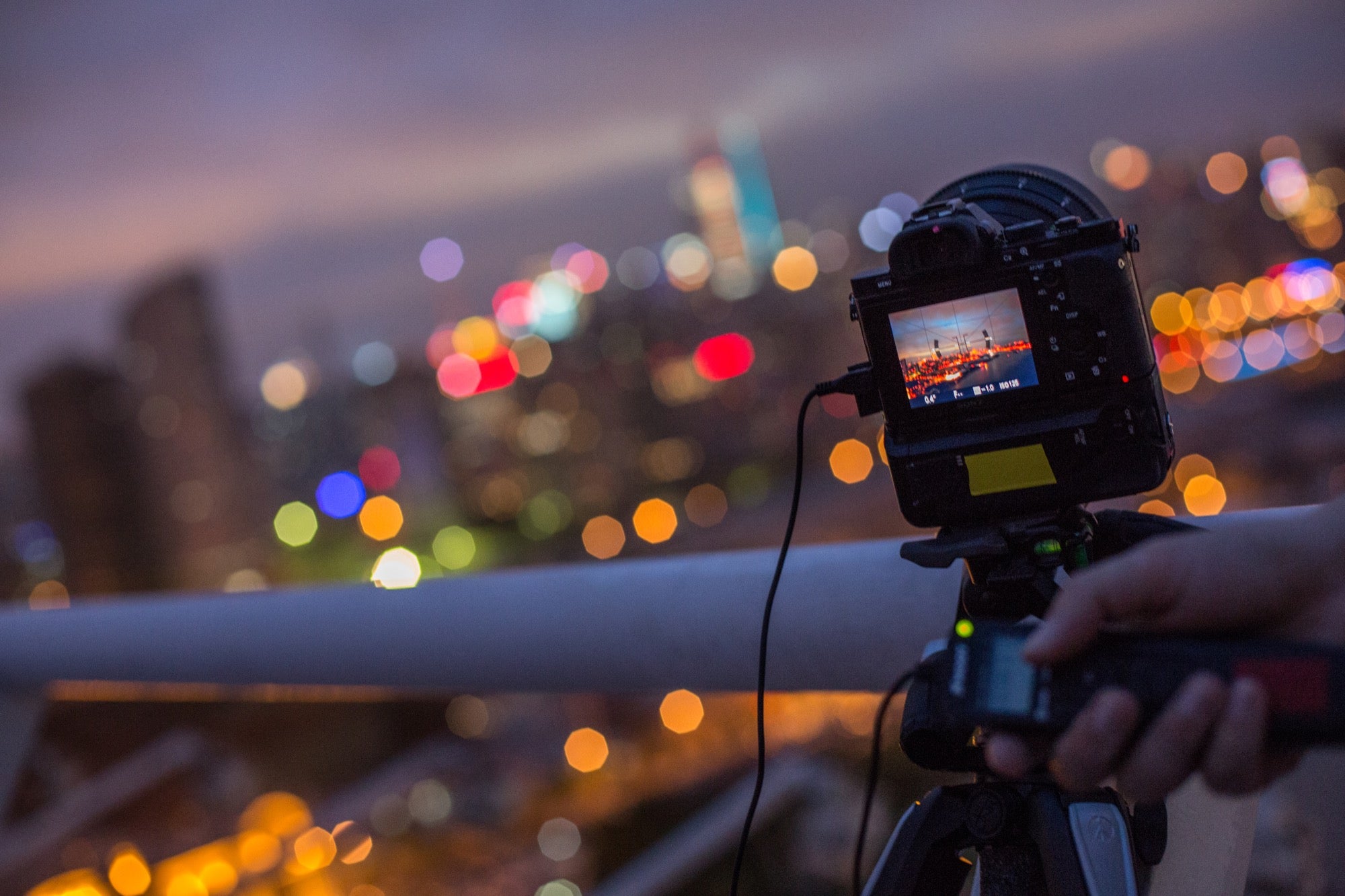 Alpha Universe: How do you construct a story in timelapse?
Drew Geraci: Creating a story out of a sequence of time-lapse clips isn't easy. The first thought I have when conceiving my productions is figuring out "what do I want the viewer to feel". In the case of House of Cards, we wanted to make Washington DC look and feel like it really is – gritty, dark, imperfect. You always see the post-card type shots of the national mall and of the government buildings but nothing to really give them character. I wanted to use dark, moody light to cast a different flavor on the city and in the end I think it came out wonderful. 

I also strongly believe in using natural sound with my time-lapse pieces. It allows the viewer to not only see the world from a different perspective but also hear it. Too many time-lapse videos are just a collage of shots grouped together in a random order. I love to show progression, depth, and character by creating a theme to my productions, which takes planning and story-boarding.
Alpha Universe: You've seen a lot of timelapse from other filmmakers. Is there a single piece of advice you can offer to help anyone who is just getting started or wants to take their timelapse to the next level?
Drew Geraci: The best advice that I can give someone who's just starting out in time-lapse is understanding intervals and how to 'drag your shutter'. Intervals will dictate how fast or slow and object will move. Too long or too short of intervals may not yield the best results, so always practice on the subject before you shoot it.
When it comes to creating cinematic type shots, 'dragging your shutter' or choosing a shutter speed that creates blur will increase the quality of your product and make your final production look much more professional.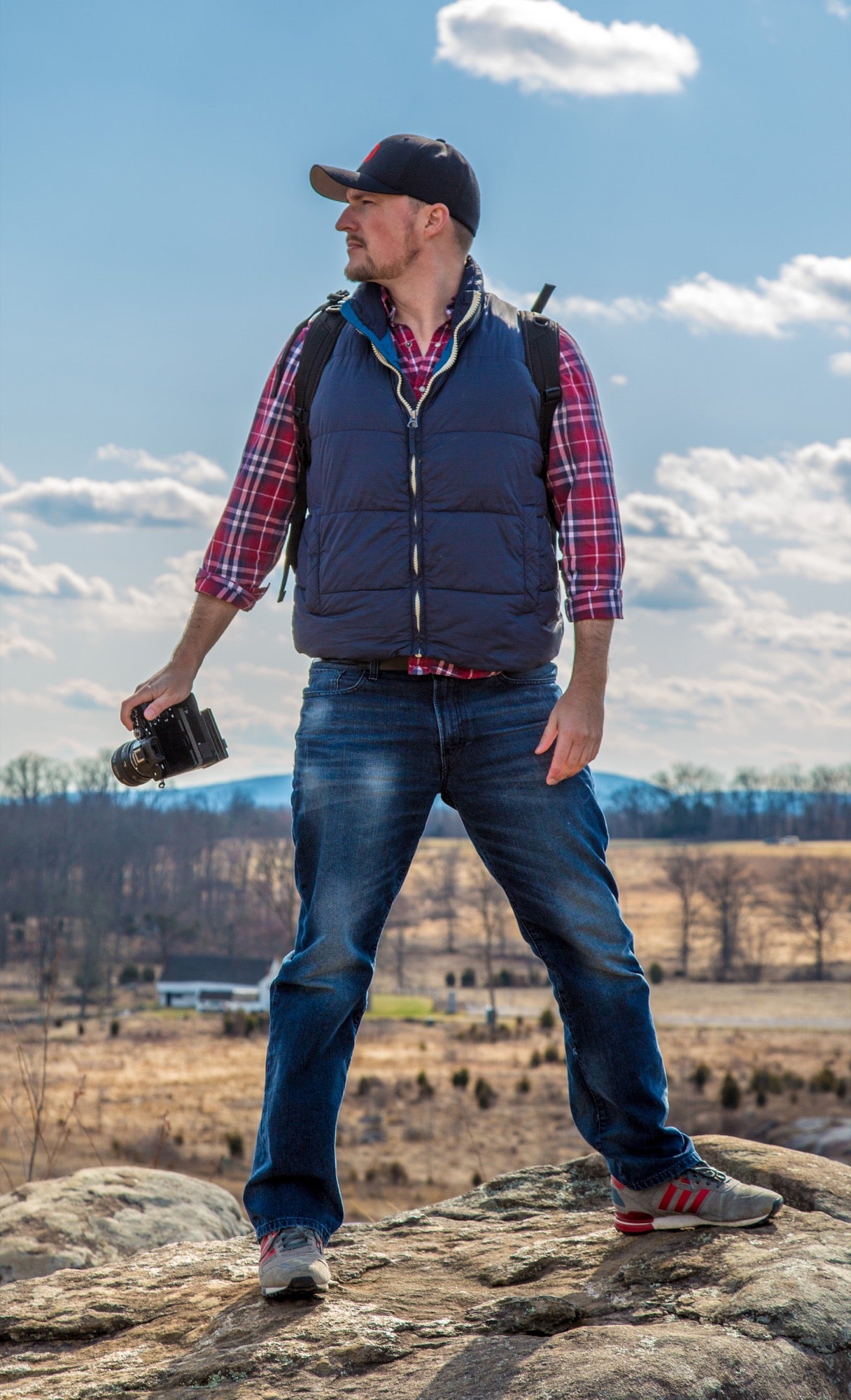 Photos courtesy of Drew Geraci/District 7 Media