Alpha Collective member Dane Isaac (@dane.isaac) is a portrait/concert photographer. The raw emotion captured in his portraits combined with the energy in his concert photography make his style unique. We talked with Dane to learn more about how he capture that authentic look and how he uses his Sony cameras and lenses to do it.
See how Dane Isaac (@dane.isaac) captures a raw and authentic look and cameras and lenses he uses to do it.
On a typical day I try to maneuver as light as possible. My bag will usually contain two lenses and a camera body, just incase something intriguing pops up. However when I have a fully planned shoot or job, I like to equip myself with everything I could possibly need. Here's a look at the Sony Alpha cameras and lenses that make it into my bag.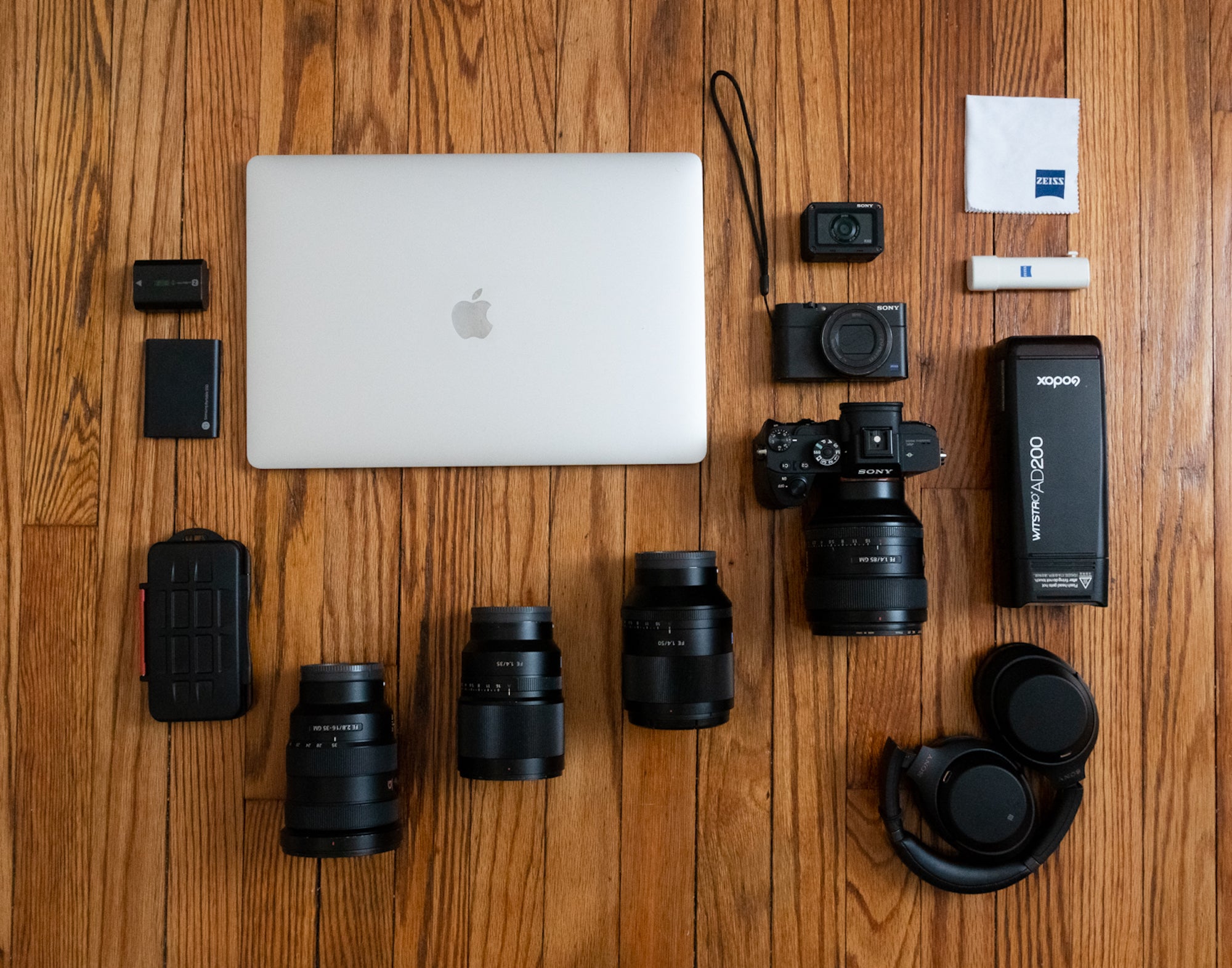 Lenses
Sony 16-35mm f/2.8 G Master: This is an amazing lens for concert and fashion photography. This lens gives me the chance to capture artist up close while still showing their surroundings. For fashion it allows me to get creative, opening abstruse perspectives. I shoot with a lot of primes, but I like having this zoom for situations where I think I'll be changing focal lengths a lot.
Sony 35mm f/1.4 G: Paired with my α7R III, this is my most active setup. This lens is versatile; I can find a place for it in anything I am doing. 35mm is probably my favorite focal length, and this lens does a fantastic job. The sharpness, durability and reliability is unmatched.
Sony 50mm f/1.4: I recently acquired this lens. Despite its size it has replaced the Sony 55mm f/1.8, which is a great lens but sometimes left me wanting something a touch wider with a fast aperture. This 50mm f/1.4 gives me that perspective, speed and sharpness.
Sony 85mm f/1.4 G Master: The 85mm G Master is arguably the heftiest item in my bag, but boy is it worth it. I love making intimate portraits with this lens and the telephoto compression it creates.
Cameras
α7R III: My main camera is the α7R III. It's a workhorse! 85% of my content is created with this versatile monster. It packs more than enough information with its high megapixel count for my portraits. Other features like its high frame rate and precise auto focusing is perfect for live shows or concerts. Its reliability has made my work flow very seamless.
RX100 V: This is the perfect pocket camera. Its size is deceiving for this camera packs enough power to serve as a backup option. Also, because it's not intimidating I find I can take this into areas and events where most cameras are not allowed. That's a real advantage for me.
RX0: The RX0 is a camera I didn't know I needed until I had it. I've been using this camera for a few years now and it's the most durable and obviously compact camera I keep in my bag. It is especially useful when I am traveling (usually to a beach) or I'm in conditions where I don't want to worry about jostling things around.
Other Accessories
Apple 15" MacBook Pro
Godox AD200
Sony WH-1000XM3
Ruggard Memory Card Case
Extra Sony Z Battery
Zeiss Cleaning Brush & Cloth