When it comes to shooting studio portraits, the photographer must be prepared to manage all aspects of the entire session. Sony Artisan Of Imagery Miguel Quiles is no stranger to this environment, and he's refined his workflow to allow him to run the show as smooth as possible, all while getting the photos he needs. We connected with Quiles to learn more behind his process for studio portrait sessions.
"To be honest I've photographed all different types of people, different skin tones from very dark to very pale, and I've always been impressed with the colors that I'm able to get out of a Sony RAW file."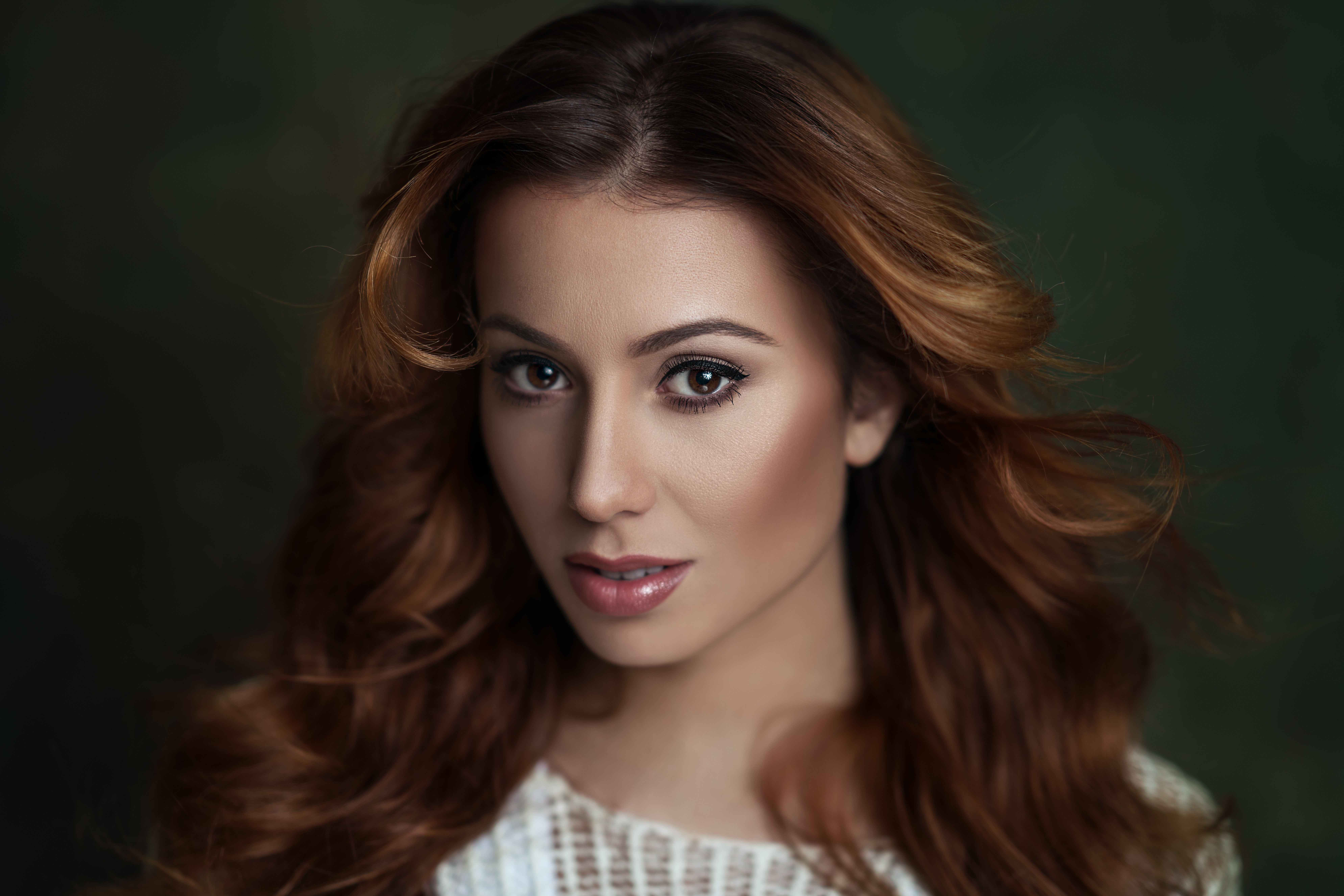 Preparing For A Studio Portrait Session
"I typically will start off first by asking the client what style of imagery they want," explains Quiles. "What is the intended purpose for the image? Then I know right away what style I want to go for, and I typically end up setting up a mood board for them so they can see their ideas in advance. This way we can identify any issues right away and make adjustments before the shoot. It's a great way to set expectations and make sure everyone is on the same page."
Now with the style narrowed down for the shoot, he has to decide on the gear he will bring to achieve the proper results.
"I'm usually shooting most of my studio sessions with an α7R III, but I still bring multiple cameras with me," Quiles explains. "Inside the same bag is my α7 III and an α6500, just in case the unthinkable happens and a camera locks up. I try to minimize the chances of anything happening so that's why I carry a backup, and a backup for the backup."
He continues, "I tend to shoot with a few different lenses. I have a Sony 85mm f/1.8 that I use fairly often these days because of its really fast focus and sharpness. I also gravitate toward the Sony 100mm f/2.8 STF G Master for studio stuff. It gives a very special look to the images that I just haven't seen in many other lenses. I also have the Sony 70-200mm G Master, Sony 90mm f/2.8 Macro G and Sony 55mm f/1.8. Most of the portrait lenses that you can think of from Sony – I've got them on standby."
The reason for so many lenses? He says if you only have one, it limits your creativity and looks like you aren't prepared. "Photographers are like carpenters with all of their tools. Different scenarios call for different tools, and as a photographer I want to be ready for anything because I just don't know what's going to happen. It's part of being a professional."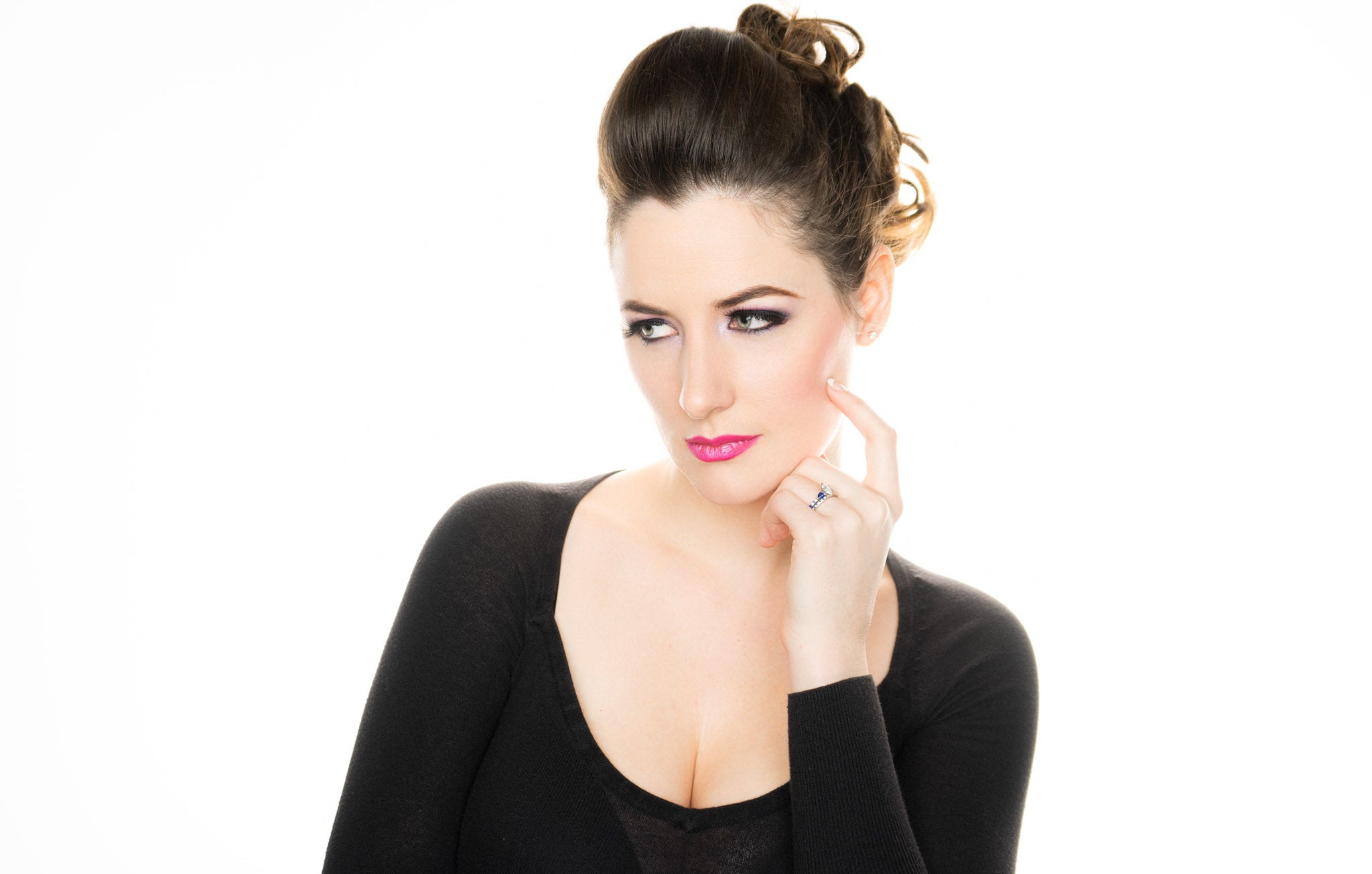 The night before the shoot he makes sure to charge all of the batteries for his gear, format his memory cards and create plenty of space on his laptop. On the day of the shoot, with his gear fully charged and packed, he has to prepare the studio and run tests to ensure everything looks ready to go. "On the day of the photo shoot, I'm coming in really early," he says. "If I have an assistant for that day, I'll use them to stand in and test the lighting. My settings for studio stuff usually start around 1/160-sec, f/8, ISO 100. That's my jumping off point unless I'm going for something creative, but I would say the majority of my portrait work starts off in that range. Then I just build my lighting around that."
He makes sure to get all of his testing finished before the client comes in so that he can talk to them when they arrive. "I like to socialize with them a little bit without a camera in my hand to figure out what makes them tick. Then the model gets hair and makeup while I'm doing any last-minute setups, including setting up my tether."
During The Shoot
Quiles tethers using Capture One. When he has that connected, he takes a couple of shots in advance to make sure everything is working properly. Then as the client is ready he starts the shoot.
"As I'm shooting tethered," he explains, "the images are saving not only to the memory card in the camera, but also to the Sony SSD Drive I have connected to my laptop. These hard drives are really fast and their portability is great. Because I have this hard drive running as backup, I typically only use a single card slot. But if I'm in a situation where the client needs a gallery of JPGs to go through with everyone, then sometimes I'll have the RAW images saving on one, and the JPGs on another."
Miguel doesn't delete anything as he shoots. He saves it all, even the test shots. "Nowadays storage is pretty inexpensive and these cameras have such good dynamic range. There are times where you'll take a photo that looks completely overexposed, there's nothing there, but if you bring the RAW file into Capture One or Light Room you can recover them. So suddenly you have a great image out of what appeared to be nothing. This is why I tend to keep every file."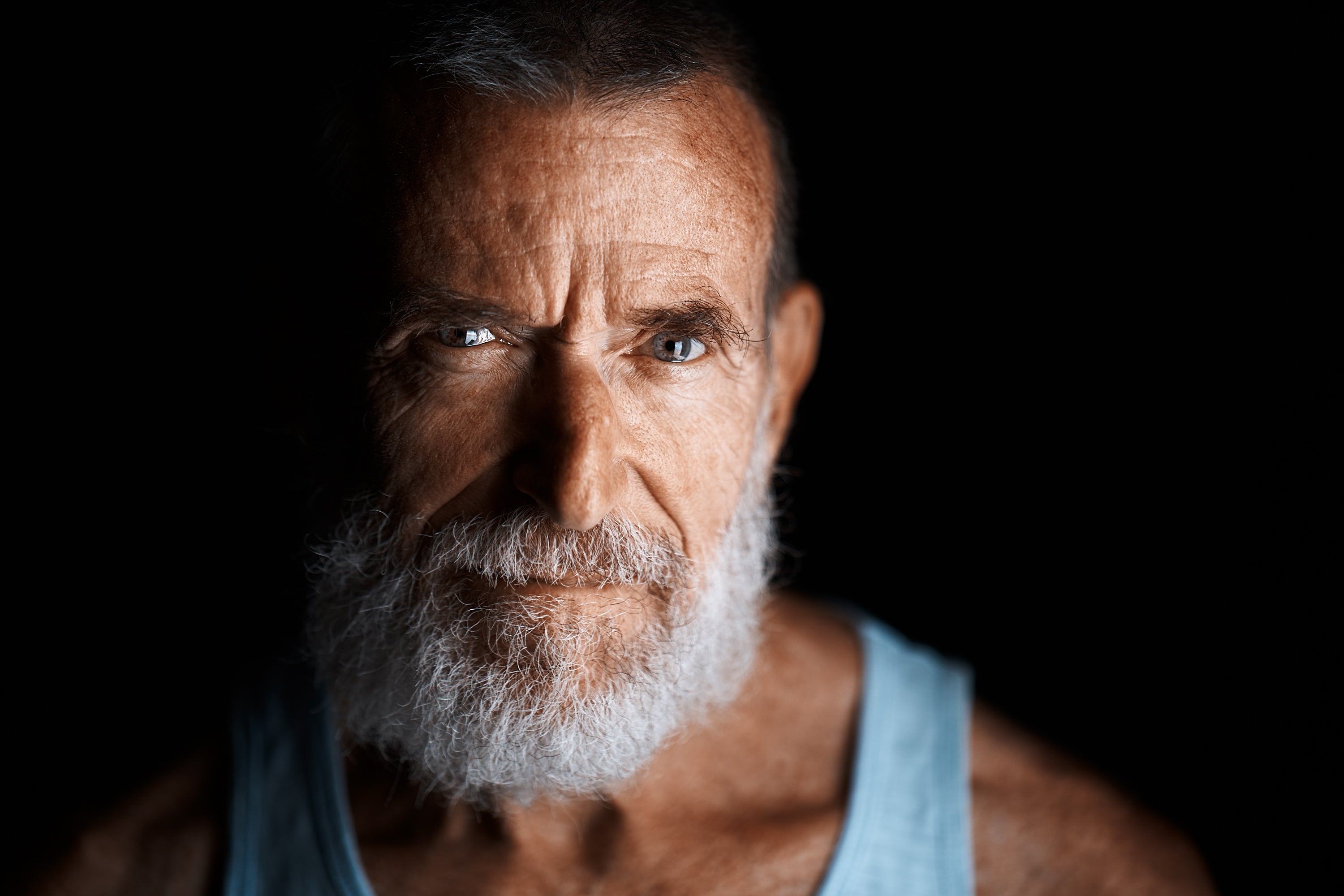 Since he's the photographer running the show, he has to pay attention to more than just the photos he's taking. He also has to manage the client's expectations during the shoot as well as the talent.
"In my classes and workshops I remind photographers that they are responsible for everything that's in the frame. I think the most important thing is to exercise good social skills. Make the client feel comfortable and stay away from any topics that could be deemed inappropriate or unprofessional. With the talent, if they aren't projecting the type of energy or mood you need for your photos, that's on you. You must do what you have to do to make them feel comfortable and to get the poses and expressions you need. I always speak in a very positive tone with people, even if I'm having a bad day. The positivity gets projected onto the images and the entire experience is just better for everyone."
That's A Wrap
When the shoot has wrapped, Quiles already has all of the photos on the portable SSD Drive that he can then take home. When he connects it to the computer, the Capture One session is already set up on the drive so he can open it up and get to work. He works on the files directly from the drive, but also makes sure to transfer the files from his memory card onto the local hard drive on his desktop so he has a backup copy. "Ultimately what's going to end up happening is once that SSD Drive is filled up," he explains, "I offload all those images onto a bigger hard drive. And once that hard drive fills up, I send it away for storage. Over time I will end up building five or six different backups, and they're spread all over the place just in case if something were to happen. There's no reason to not have multiple backups."
Quiles takes the images and starts to build a gallery online for the client to review. Sometimes the client wants to make the selects, but more often than not they trust the photographer to pick out what looks good and what doesn't. "I would prefer to pick the images because there are times where I will take two or three elements from different photos and blend them into one in post-production."
He continues, "One of the things that I love about shooting Sony cameras are the RAW files that I'm able to get from the camera. It doesn't matter what skin tone, colors or fabrics are in the photo. You could do anything to a Sony RAW file and make it look amazing. There's been a lot of talk about the color science on Canon, Fuji, and some of these other camera brands. And to be honest I've photographed all different types of people, different skin tones from very dark to very pale, and I've always been impressed with the colors that I'm able to get out of a Sony RAW file. The starting point I get with those files and the fact I can take it anywhere for post-production like Photoshop is just incredible."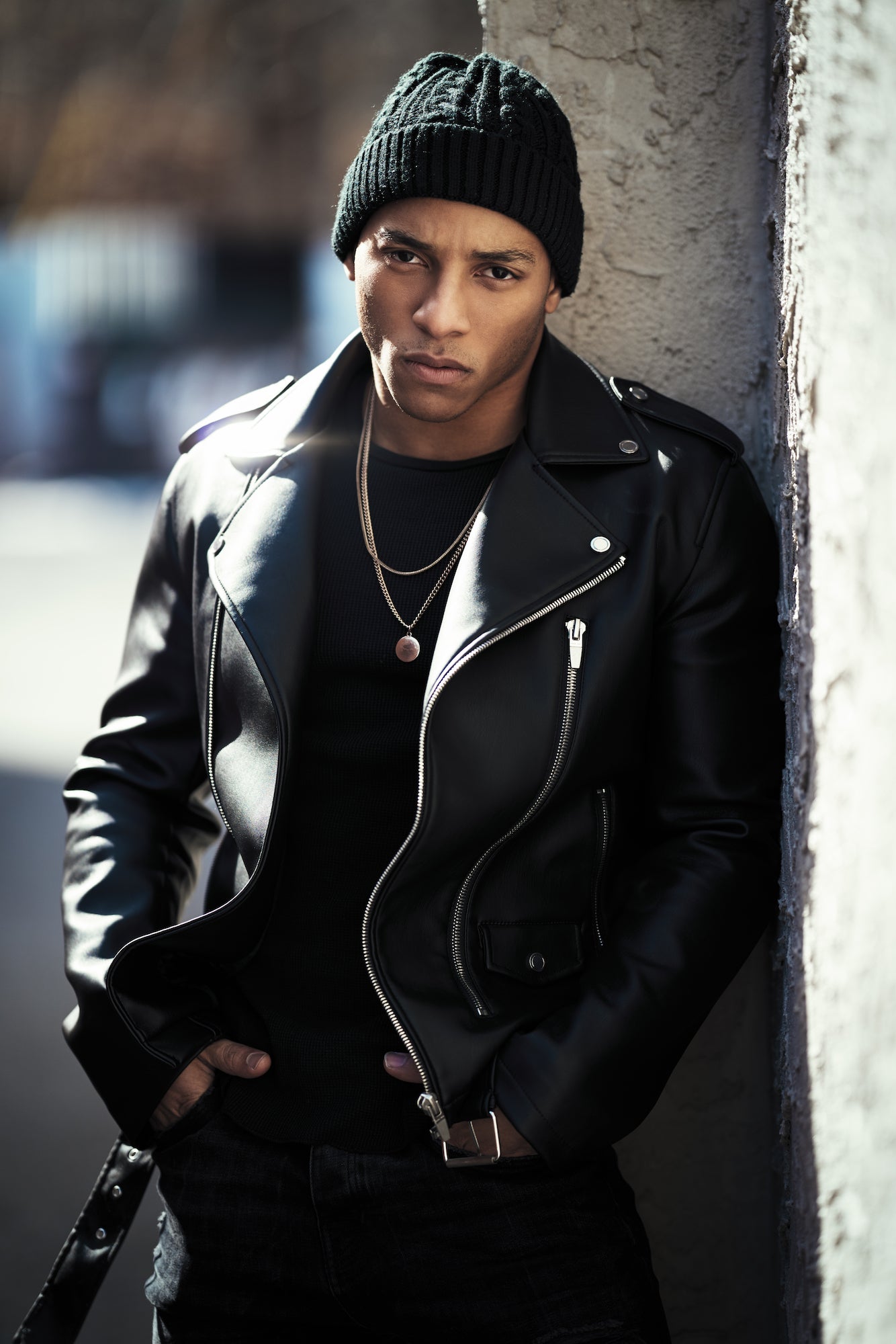 Once Quiles has all of the photos selected and edited, the last part of the process is delivery to the client.
"I always under promise and over deliver," he says. "If I tell them I'll have the photos to them in three weeks, I deliver them in a week. If they only paid for 10 images, maybe I'll throw in one extra that I love. Sometimes just that little bit of extra can turn them into a repeat customer. The client isn't done with you just because you're not at the studio anymore. There are still plenty of opportunities to impress them, to make them happy."
"Establishing a workflow is absolutely crucial. My workflow in the beginning was very, very simple. But then as I started to work with people I realized that there were gaps in different stages of the process. With the experience I've had shooting professionally for all of these years, I've been able to fill in those gaps. It's pretty watertight, but if a small hole develops it's an easy fix at this point."