Tiffany Nguyen(@tiffpenguin) is a California-based member of Sony's Alpha Imaging Collective. If you follow her globetrotting Instagram it might be hard to believe this adventurous landscape and lifestyle photographer who also teaches workshops around the world does a variety of commercial work for global brands, and when she's not making photos, she's a dentist!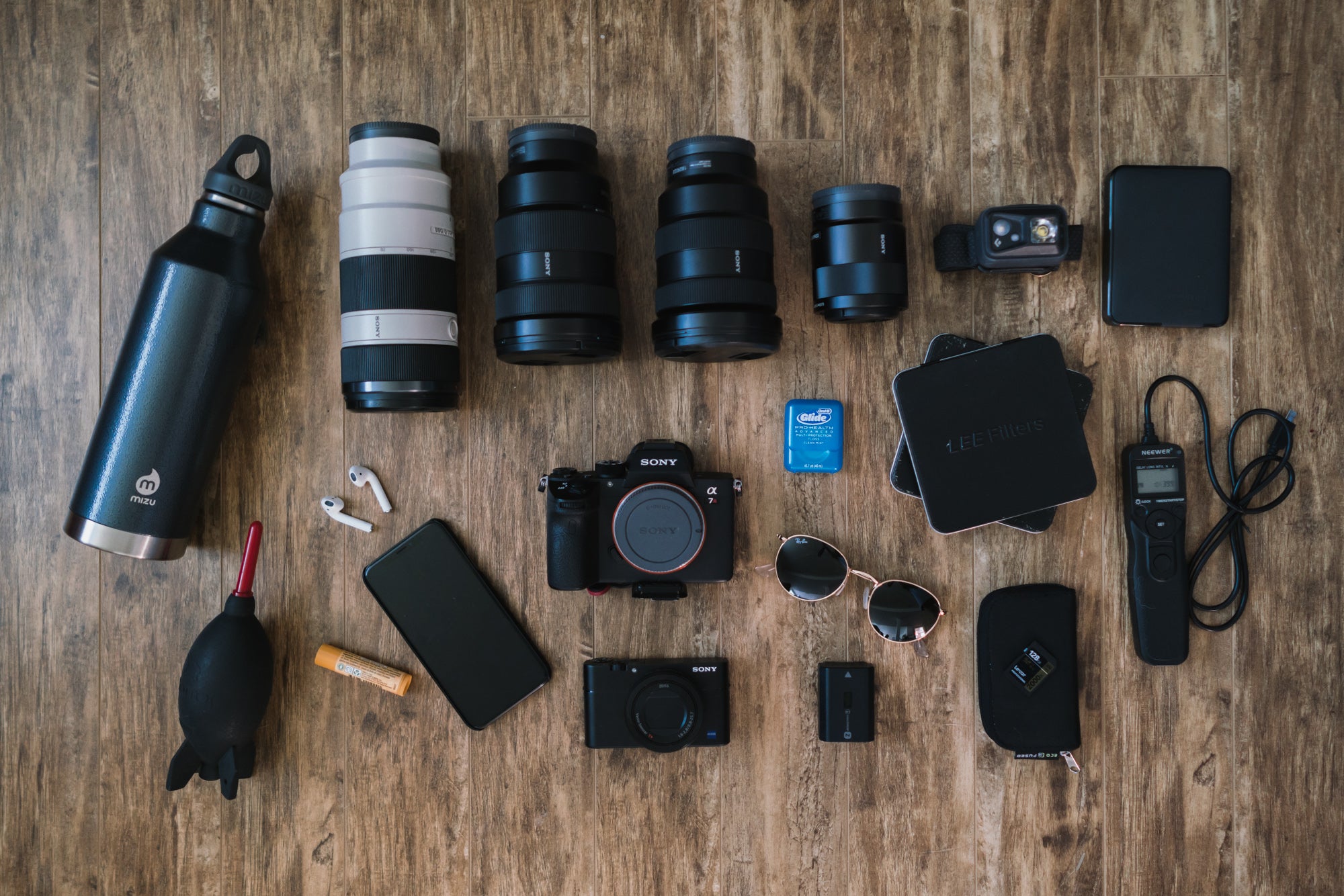 Cameras
Sony α7R III: This is my go to camera. It's lightweight and has ridiculous dynamic range and resolution. I love that I have the ability to blow up my images or crop in.
Sony RX100 V: I usually use this camera for timelapses. It's so small and compact which makes it easy to carry with me at all times.
Lenses
Sony FE 16-35mm f/4 OSS: Easily my most used lens. I shoot a lot of landscapes and having that wide field of view is perfect for me. It's also super lightweight and pairs perfectly with a7R III to make a high quality but compact setup.
Sony FE 24-70mm f/2.8 G Master: I really like how versatile this lens is. I can use it in almost any situation and it does great in low light.
Sony FE 55mm f/1.8: If you're looking for a good lens to shoot portraits or products, I would highly recommend this lens. My images shot on this lens are so crisp and sharp. The best part is that it weighs almost nothing.
Sony FE 70-200mm f/4 G OSS: For photos where you're looking for that compression to give you huge depth in large landscapes, this is the perfect lens. I don't usually carry it with me on hikes but it's in my bag when I travel because I'm always on the lookout for new perspectives.
Accessories
Batteries: The α7R III has great battery life so I usually only carry two batteries with me. I can go days before I need to charge sometimes.
Lee Filters big stopper & little stopper & circular polarizer: I don't always use neutral density filters but I love getting those long exposures especially when I'm shooting a lake or a waterfall. It really depends on the situation but they're always good to have.
128GB SD Card: Having a reliable memory card is so important. I usually carry a few extras with me in a case and keep a close eye on them.
Rocket blower: This guy keeps my sensor nice and clean when I'm switching lenses. I usually carry a medium sized one with me in my bag since it doesn't weigh much.
iPhone: I capture some behind the scenes moments with the phone and there are so many great editing apps that I use when I'm on the go and need a quick edit.
Airpods: These are perfect for me when I'm traveling on short flights or on road trips when I don't have a lot of room in my bag.
Black Diamond headlamp: I always carry a headlamp with me on my hikes. You never know when you might need it and you always want to have a light source on hand just in case.
Ray Ban Sunglasses: Sunglasses are always clutch on a sunny day.
Burts Bees Chapstick: I never leave home without my chapstick.
Mizu water bottle: Staying hydrated is important when you're traveling and on the go. I usually carry an insulated bottle to keep my water cold.
Glide floss: As a dentist, it's always essential to have floss with me at all times. Gotta stay fresh!