Mahesh Thapa (@starvingphotographer) is a landscape photographer based in Seattle and a member of the Sony Alpha Imaging Collective. He captures a lot of great waterfall images (while at Kando Trip 3.0 this week he will be teaching several waterfall workshops using both short and long exposure methods) and we wanted to learn more about the gear he uses to do so. We caught up with him to get the details on the what he packed in his bag for chasing waterfalls in Sunriver, Oregon.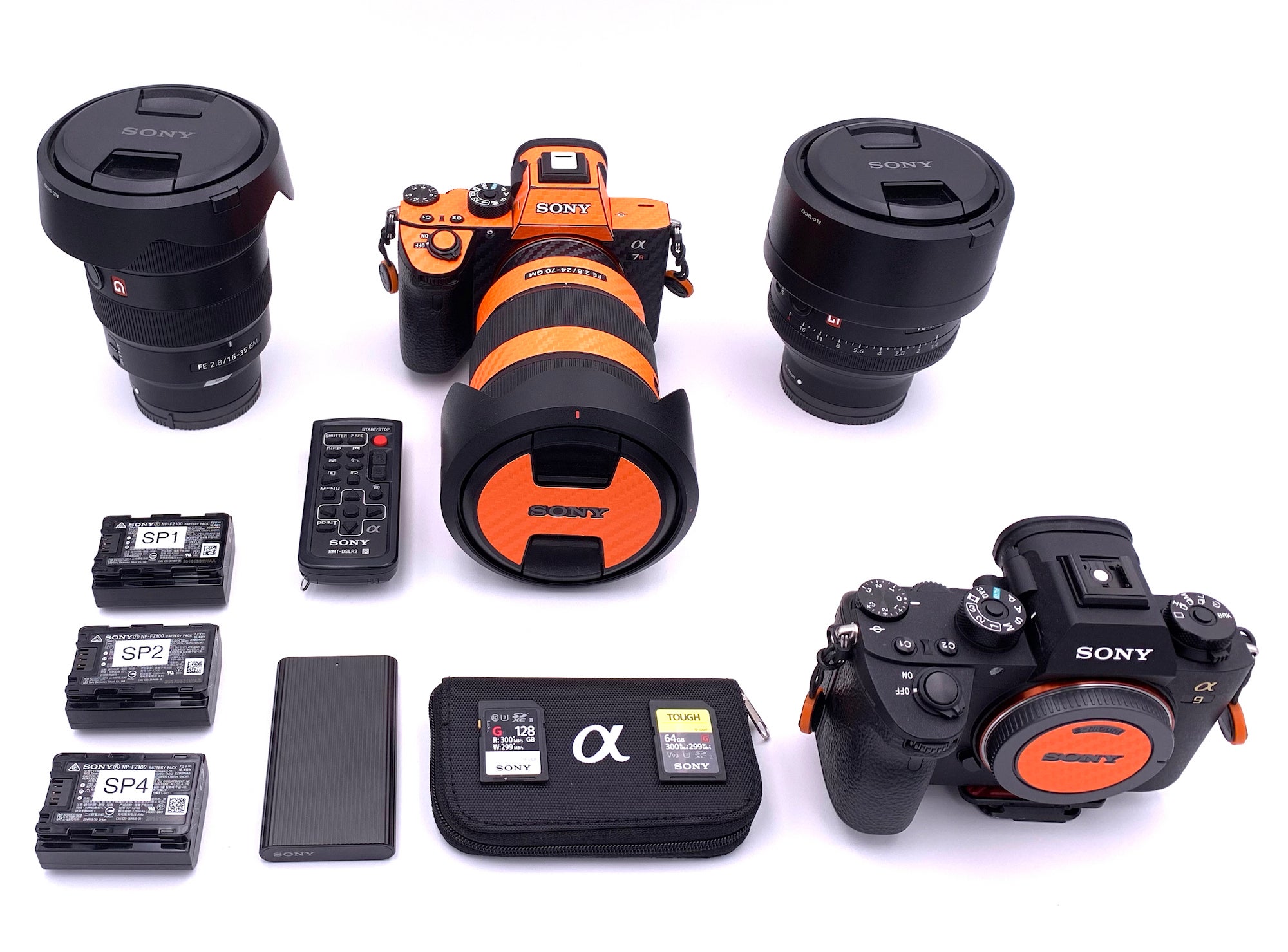 Cameras
Sony α7R III: This is my main camera for landscape photography. It gives me the best-in-class resolution, dynamic range, and ergonomics. I'll be using this when teaching my waterfall workshops at Kando.
Sony α9: I use this as my backup camera and mostly for wildlife because of the autofocus speed and ability to shoot 20 frames per second. You never know what you might come across when you're chasing waterfalls.
Lenses
Sony 16-35mm f/2.8 G Master: This is an excellent lens for waterfall shots and one I plan to use a lot while at Kando.
Sony 24-70mm f/2.8 G Master: The 24-70mm is another great lens for waterfalls that allows for tighter compositions.
Sony 85mm f/1.4 G Master: I packed this lens to capture some waterfall portraits.
Accessories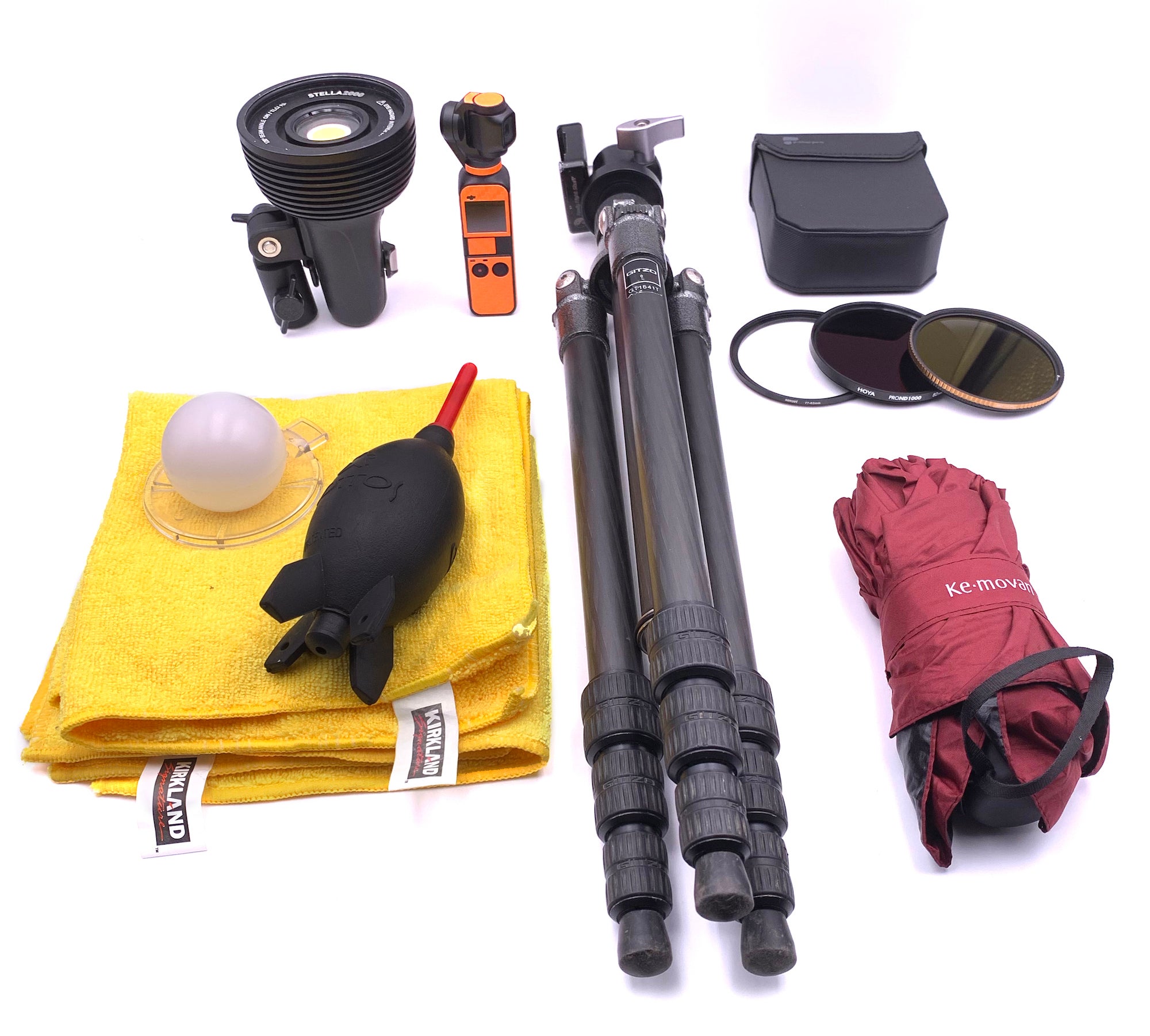 I'll have the necessities such as extra batteries, a charger and memory cards. Since I'll be hiking to waterfalls, I also brought along these other accessories in my bag:
–A light-weight but sturdy Girzo GT1541T tripod with a Really Right Stuff ballhead
–A Polar Pro 4 stop ND/Polarizer combination filter – for waterfall photography
–A Hoya 10 stop ND filter – for super long exposure photographs.
–An 82mm to 77mm step down ring in case I need to attach filters to my 85mm lens, which has 77mm threads. The 24-70 and 16-35 have 82 mm filter threads.
–A couple of absorbent towels to wipe moisture off my equipment. I really like these yellow ones from Costco. They can be found in the automotive section and are super cheap. I find they work better than any fancy (and expensive) microfiber lens cloths.
–A remote shutter release
–A light-weight umbrella, to help keep water spray from the front of the lens.
Because I also plan to do a little bit of outdoor portraits during the waterfall session, I brought along the following:
– Light & Motion Stella 2000 continuous LED light source with a diffuser. I find continuous light sources much easier to work with than strobes, especially when teaching because everyone can take the image at the same time and get the perfect lighting. It also allows me to get real-time feedback about exactly what the exposure will look like. Think of it as a really awesome and strong modeling light!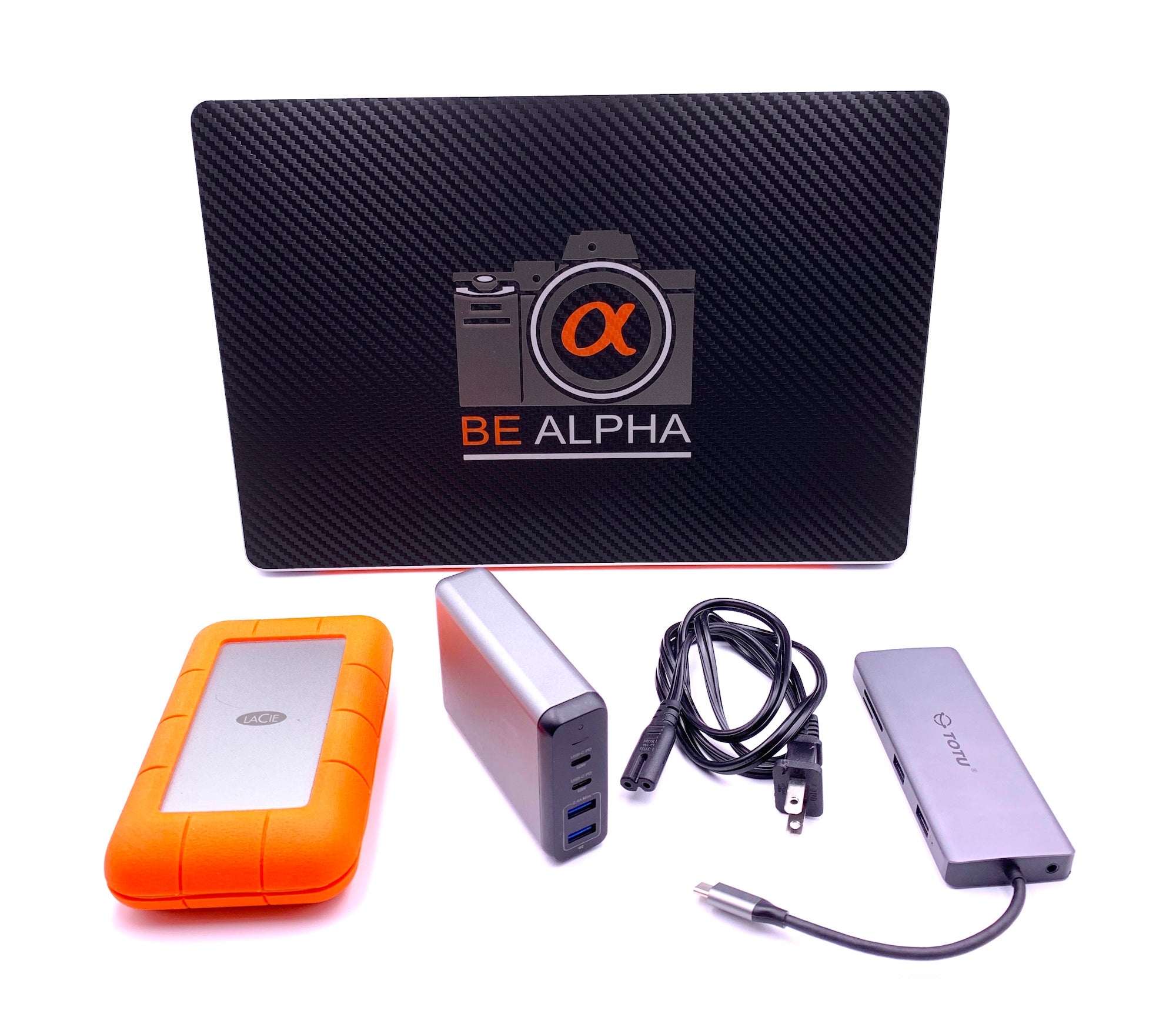 Since I plan to edit images and video, I brought along my laptop system:
–15" Macbook Pro
–Several external hard-drives for backup
–A universal power adapter that can charge my laptop, phone, and other devices
–A USB-C dongle with multiple ports such as HDMI, SD card reader, ethernet, and USB-A. This will help to not only transfer images from my SD card to my laptop, but also to connect an HDMI cable for my lecture.
Finally, because I want to document the Kando 3.0 event with video, I brought along the Osmo Pocket. Guess, what? All of this equipment fits into my Lowepro Whistler BP 350 AW camera bag, which I can take as a carry on!