From outdoor fields to indoor courts, veteran sports photojournalist and Sony Artisan Of Imagery Patrick Murphy-Racey has spent a lot of time on the sidelines with his camera. He's used a variety of Sony Alpha cameras throughout the years, and currently you'll find a pair of Sony Alpha 1's in his bag to capture all of the action. "The Alpha 1 is the greatest sports camera ever made, period," he says. We caught up with him to learn more about why he uses the Sony Alpha 1 for sports and more. Keep reading as he shares more on the cameras, lenses and accessories you'll find in his bag.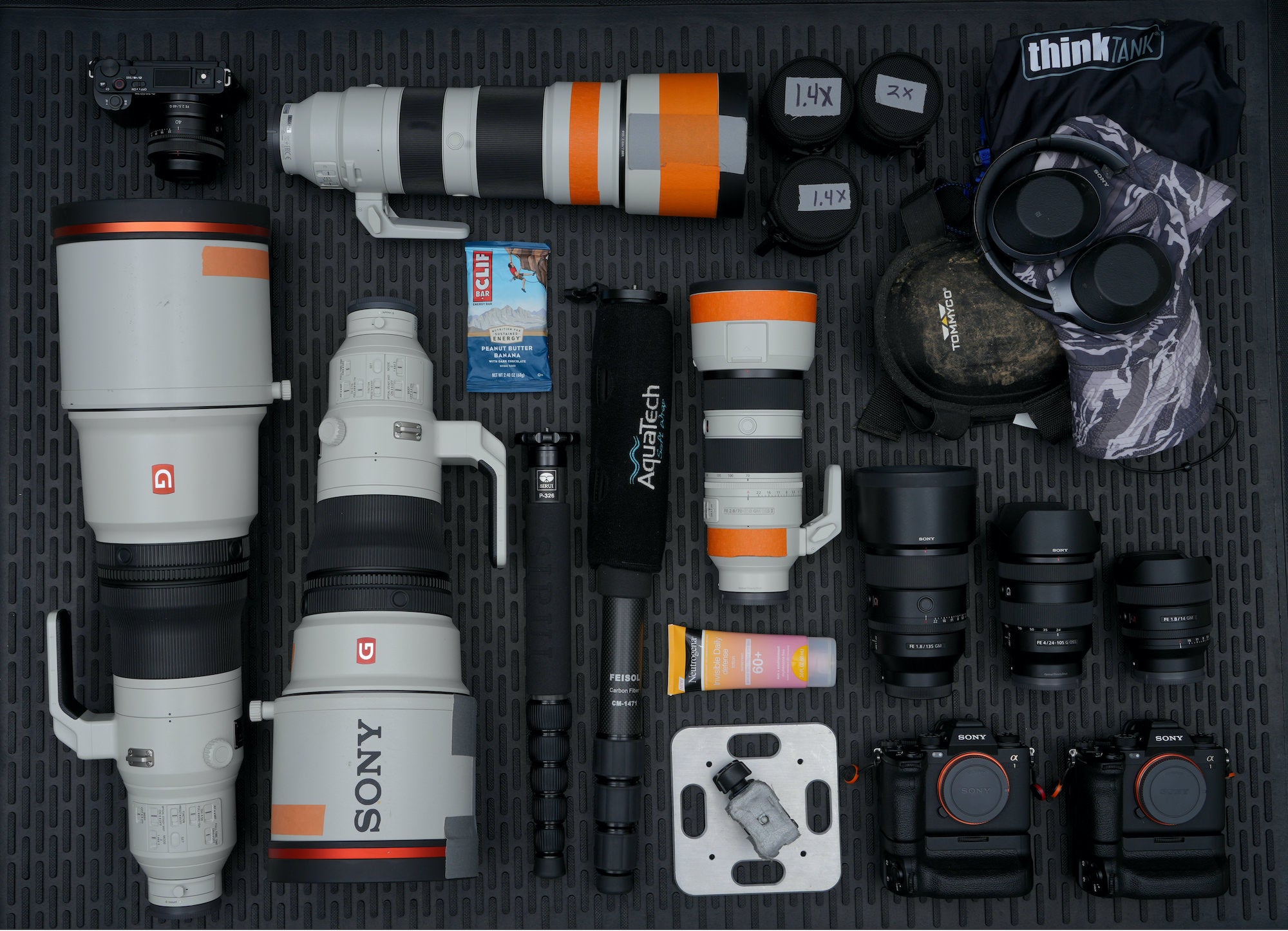 "The Alpha 1 is the greatest sports camera ever made, period." – Sports photographer & Sony Artisan Patrick Murphy-Racey
Cameras
Sony Alpha 1 (2): I have two Sony Alpha 1 camera bodies with battery grips. These constitute my absolute core and base of all my photography for capturing the essence of peak action. Being able to shoot 30 fps with full tracking AF and being able to capture 50mp files at that speed is simply a gift to all of us that shoot sports and action. The Alpha 1 has no peer and gets used for everything like portraits, weddings, and even is important in my video projects as well. If the 400GM is the most versatile lens I own, then the Alpha 1 is the most versatile camera as it doesn't just do everything well, it mops the floor at anything I point them at. The Alpha 1 is the greatest sports camera ever made, period. I use the batter grips on both my Alpha 1's at all times. It just makes the camera feel perfect when using long lenses and the vertical shooting position feels great too!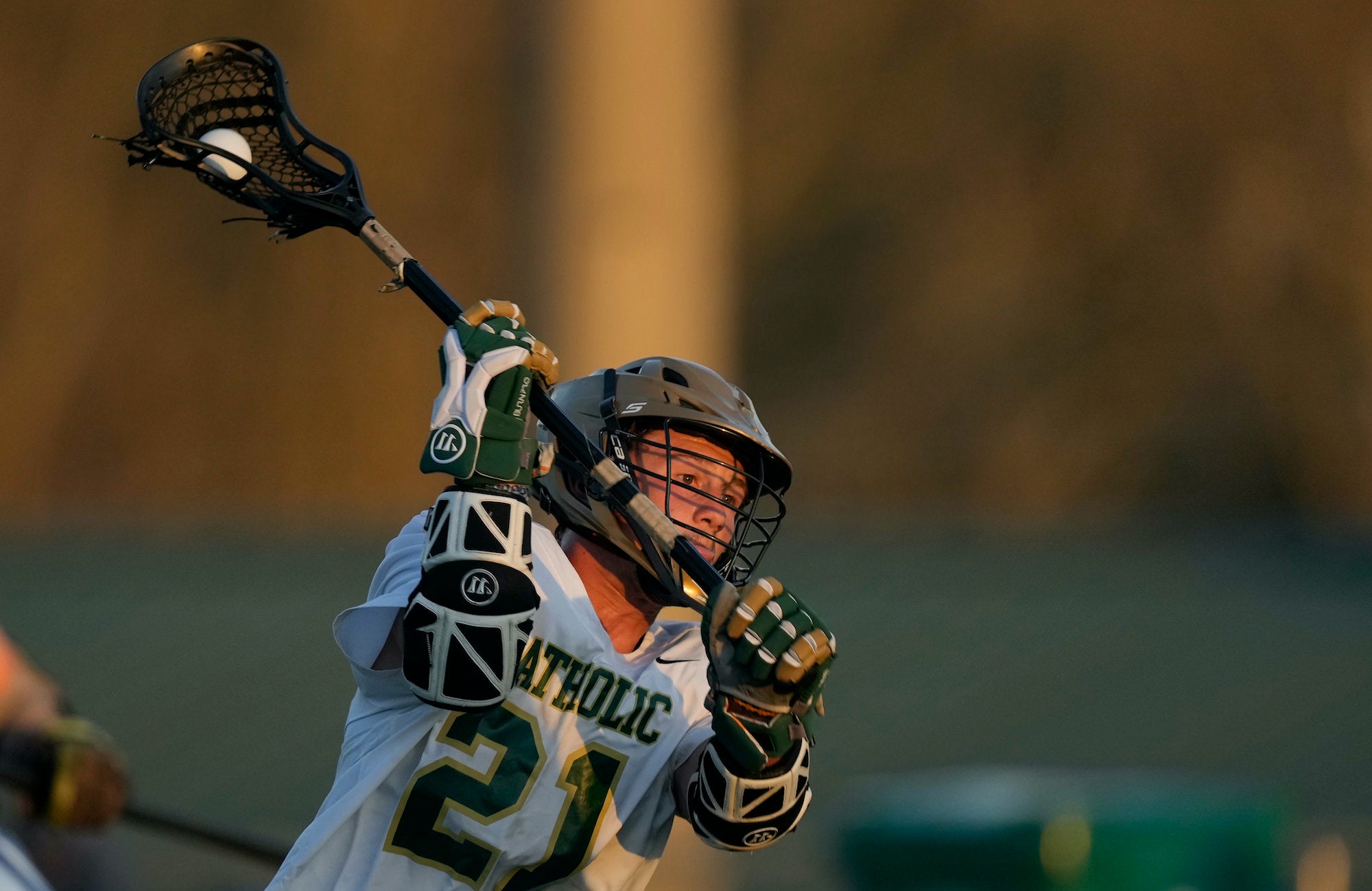 Photo by Patrick Murphy-Racey. Sony Alpha 1. Sony 600mm f/4 G Master. 1/2000-sec., f/4, ISO 1000
Sony ZV-E10 & Sony 40mm f/2.5 G: This one will likely surprise a lot of people but as I grow older, I try to shoot smarter and the ZV-E10 is the lightest camera in my kit. I have this around my neck at all times for shooting football and other field sports like soccer, lacrosse, and field hockey where you can stand right on the sidelines. You can go to two or three games and never use it and then you will have a game where you get three or four great images from this setup. The 40mm lens becomes a 60mm field of view at f/2.5 but it gives a tiny bit more depth of field than the Sony 55mm f/1.8 that I used to carry around my neck. We call these 'Oh crap' cameras because you rarely have time to even raise the camera to your face and as the ZV-E10 can manage 11fps while tracking AF, it's perfect for this purpose. The combination of ZV-E10 and 40G lens weigh just 18 ounces!
Lenses
Sony 600mm f/4 G Master: The 600mm f/4 GM is my magic machine. Ever since I bought my first 600mm f/4 back in 1989, it has become by biggest performer. Everything you see through this lens looks amazing, even if you have nasty cluttered backgrounds. The 600mm focal length is the longest and fastest lens that is easy to carry around all day and it is a go-to for golf, football, and all field sports. I use it indoors occasionally if I am featuring a basketball coach or one player on a team. The 600mm focal length is not easy to learn how to make great pictures with right away—it takes practice and time to really make it sing for you. The 600mm is my favorite lens for shooting certain sports.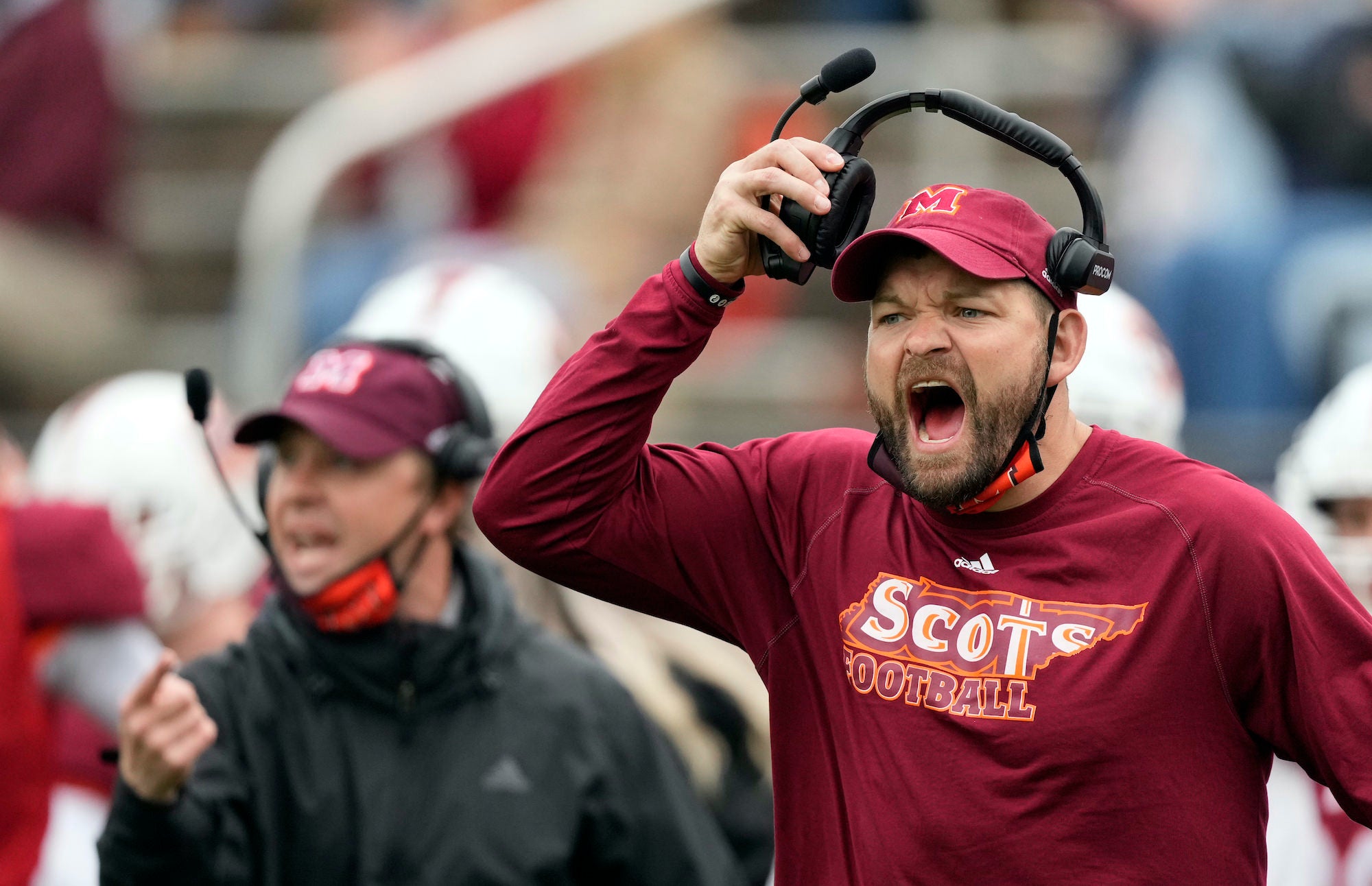 Photo by Patrick Murphy-Racey. Sony Alpha 1. Sony 600mm f/4 G Master. 1/2500-sec., f/4, ISO 2000
Sony 400mm f/2.8 G Master: The 400mm f/2.8 GM is the most versatile lens for all sports photography. You can use it in the daytime or at night under lights, you can use it as a super long lens for basketball, karate, wrestling, and even portraits. By adding either the 1.4X or 2X teleconverters, you can get a field of view of 560mm and 800mm, respectively. If you can only have one long super-telephoto, this is it. I use this lens for every high school football game and for baseball at night too. It lets in gobs of light, is fast, and accurate like all the GM lenses.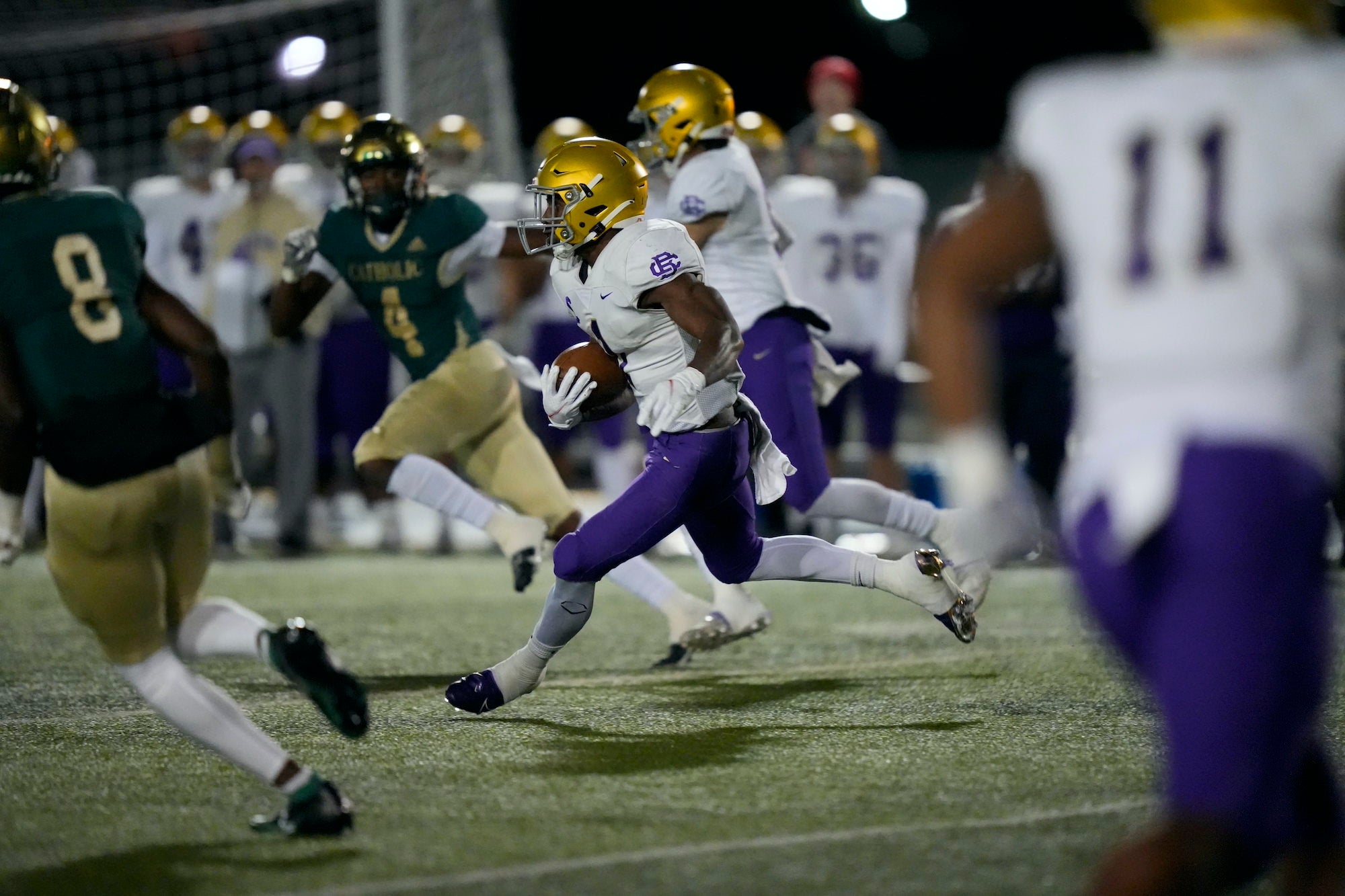 Photo by Patrick Murphy-Racey. Sony Alpha 7 IV. Sony 400mm f/2.8 G Master. 1/1000-sec., f/2.8, ISO 16000
Sony 200-600mm f/5.6-6.3 G: The 200-600mm f/5.6-6.3 G lens for me makes a perfect lens for field sports. If you are shooting six soccer games on a Saturday, this is the one you want. It doesn't have the massive size of the 400GM or 600GM or the price tag either. Because the 200-600G is a sealed lens with internal focus and zoom, it won't fill up with dust in three months like all the other competitor lenses. It is really sharp at all focal lengths but you must remember to increase your shutter speed as you zoom in.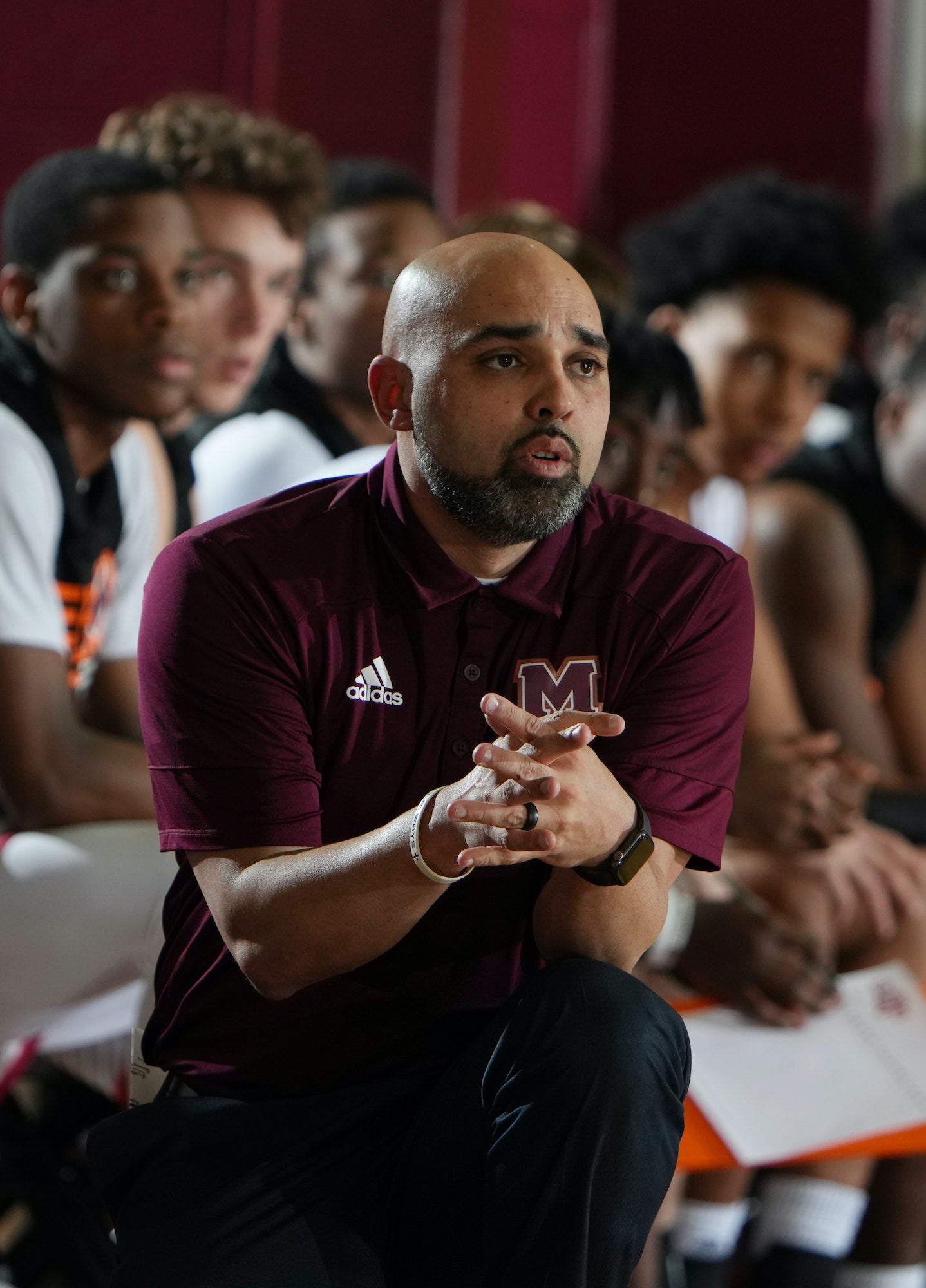 Photo by Patrick Murphy-Racey. Sony Alpha 1. Sony 200-600mm f/5.6-6.3 G. 1/400-sec., f/6.3, ISO 800
Sony 135mm f/1.8 G Master: The 135mm f/1.8 GM lens is special. It produces a look that even the 70-200mm f/2.8 GM II cannot duplicate. It is long and very fast and this combo makes it create striking images. I use this all the time for shooting night football on goal, and when I sit out beyond the three point line on the baseline in hoops. For portraits and shooting all senior photos, it's simply stunning. It is one of the sharpest lenses I have ever used in all my career. It can "clean up" the cluttered backgrounds at karate tournaments and is fast enough to keep up with K9's running full tilt right at you. I love this lens!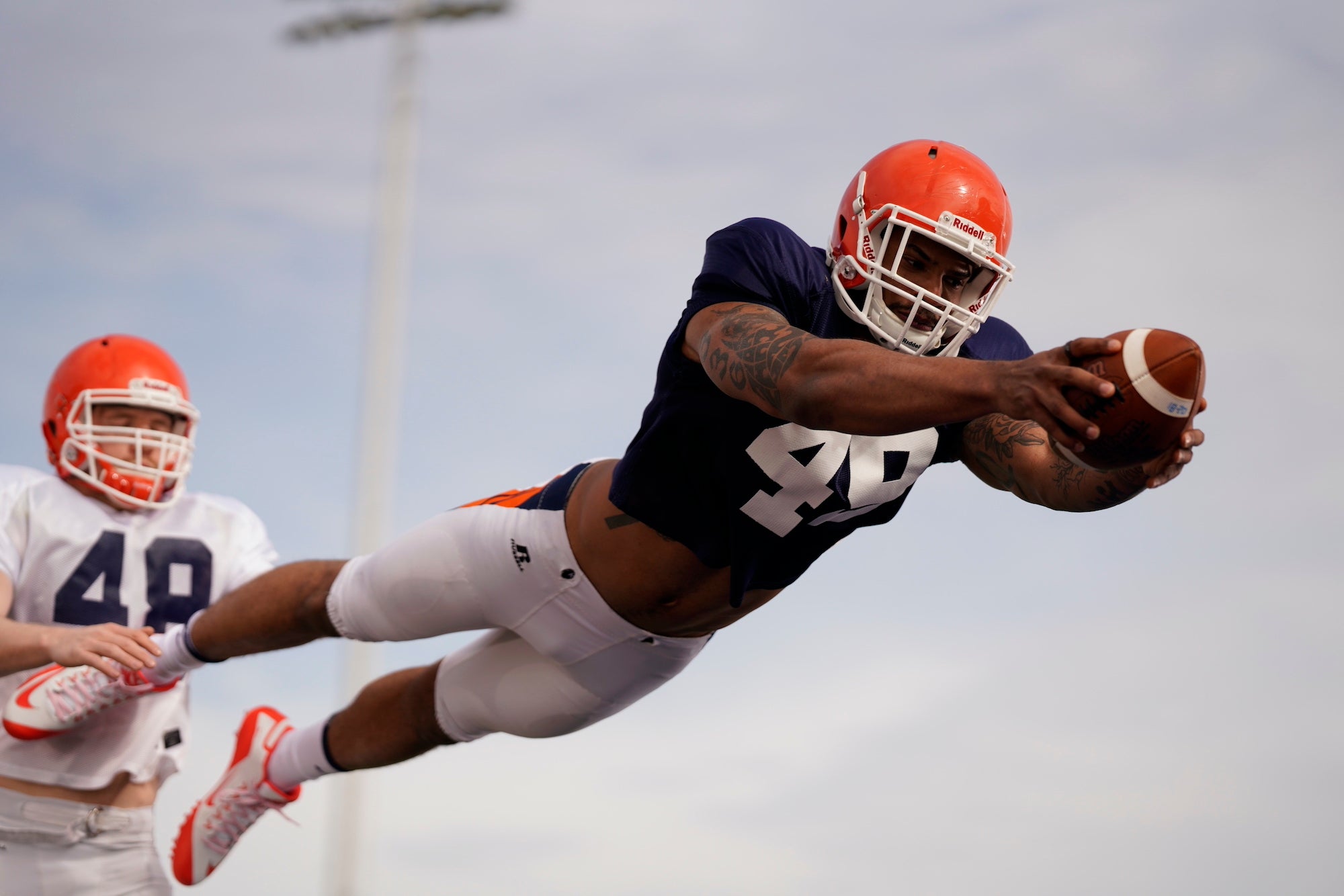 Photo by Patrick Murphy-Racey. Sony Alpha 7R III. Sony 135mm f/1.8 G Master. 1/5000-sec., f/2, ISO 125
Sony 24-105mm f/4 G: The 24-105mm f/4 G lens is the Swiss Army knife of all lenses. It does the maximum for a minimum of weight, size. It is sharp wide open and this lens is used all the time by me for shooting basketball on strobes, virtually all my video assignments, and it is just a great lens to always have on hand no matter what sporting event you are covering. If I was shooting a track meet all day long, I'd use the 24-105G and the 200-600G as a perfect pair.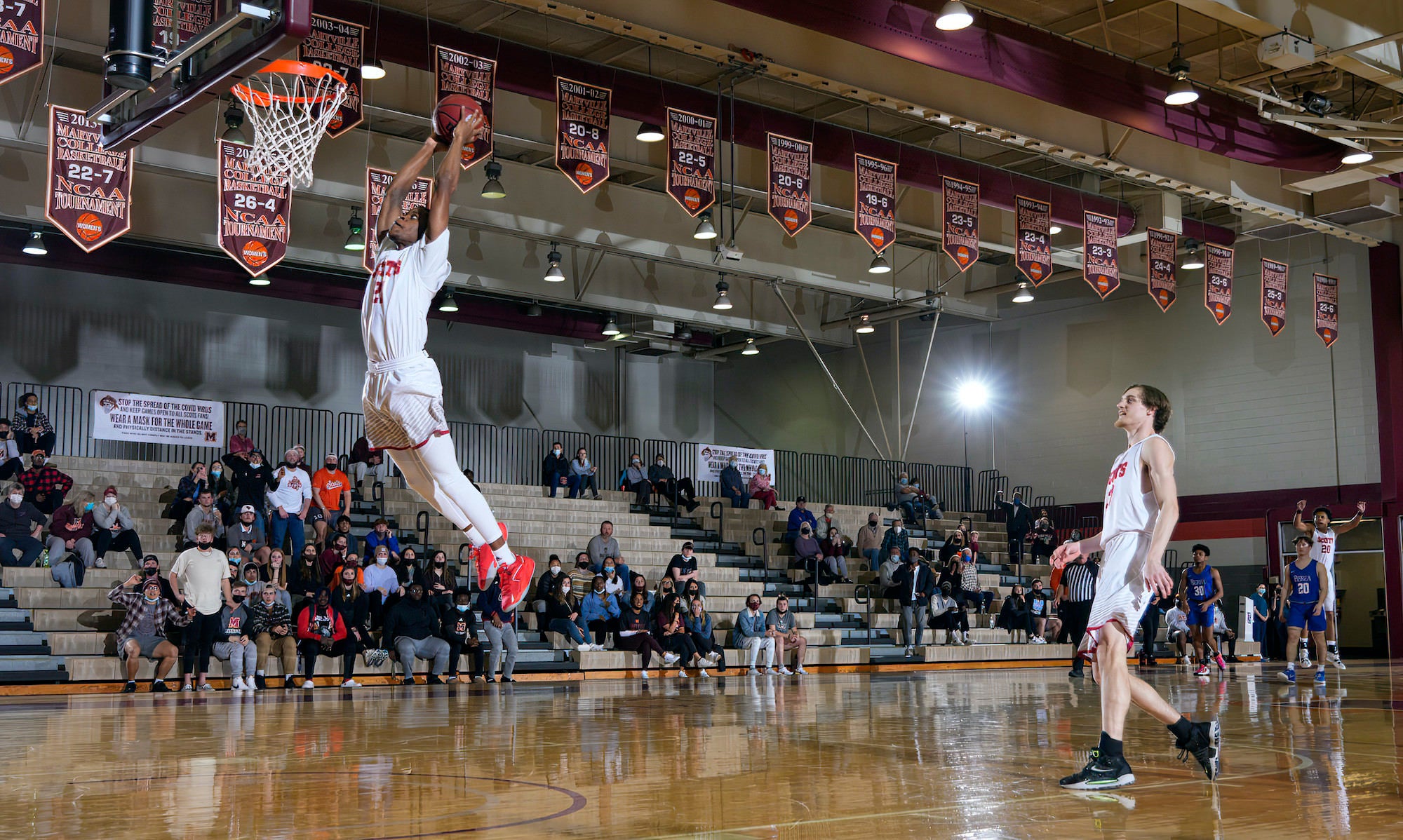 Photo by Patrick Murphy-Racey. Sony Alpha 1. Sony 24-105mm f/4 G. 1/400-sec., f/4, ISO 320
Sony 14mm f/1.8 G Master: The new 14mm f/1.8 GM lens is a peach. It's super tiny for what it is and I bring it along to most assignments so I can capture the size and feel of large stadiums. It's so small that it fits in a small lens pouch on my belt so that I hardly know it's there.

Sony 70-200mm f/2.8 GM II and Sony 2X & 1.4X Teleconverters (2): I use teleconverters a lot. You cannot always get yourself in the perfect position at sporting events and so teleconverters really help. You will notice that I have a 2X and two 1.4X teleconverters in the photo. I typically shoot day football, soccer, lacrosse, and field hockey games with a Sony 70-200mm f/2.8 GM II with a 1.4X AND another 1.4X on the 600GM or 400GM.
Accessories
Monopods: I use the Sirui P-326 carbon fiber monopod with the 200-600G and the 70-200mm f/2.8GM II lenses. I use the Feisol CM-1471 carbon fiber monopod with the 400GM and 600GM. It's really important to change out the 1/4-20 & 3/8 studs in your monopods every couple of years as the threads can get worn but worse, they can weaken over time and break off. When this happens, your lens takes a dive onto the ground.
Snack: Cliff Bars are handy to have in your sports photography kit. If you make a living shooting sports, there is always junk food available that is bad for you at games. Having a granola bar to get you to your next real meal is important, just like drinking a lot of water before, during, and after games.
Sunblock: I'm a fair haired Irishman and spending a lot of time outside in the sun is not a good idea. Using 60+ waterproof sunblock is a really good idea, especially if you are covering a golf tournament or auto cace that will last a number of days.
Camera Platform: I have a little camera platform with a camera mount on it that I often use for remotes at games. It's handy to put these into soccer, lacrosse, and hockey goals and I use these for every basketball game I shoot. The floor camera perspective makes the players look even taller than they really are and it exaggerates the height that athletes jump, so this is something I don't leave home without.
ThinkTank Long Lens Rain Cover: To protect my gear if it starts to rain.
Knee Pads: The knee pads help me get low angles that look better than shooting from a standing position all the time.
Boonie Hat: My boogie hat keeps the sun off my ears and neck and crumples to my face when I flip the camera to shoot verticals.
Sony Noise-Canceling Headphones: The headphones keep the noise to a minimum at games. Over time, I've lost some of my hearing from being at games earlier in my career without ear protection. About 20 years ago, I started wearing the foam earplugs at every game, but it was a little too late. I have a set of the Sony WH-1000XM4's for inside but I use the older Sony WH-1000XM2's for going to games in case I get caught in a downpour. Last, the Sony headphones keep your ears warm all the way through the playoffs too!
What's with the orange tape you might ask? Sports shooters often mark our gear with colored tape. Sometimes sporting events are best covered by remote cameras like at the Kentucky Derby or the NBA's Slam Dunk competitions. You bring a load of gear and once the event is over, you want to grab your stuff as fast as possible and get out of there. Having your gear marked is a good way to make sure no one walks off with your stuff either by accident or on purpose. I live in East Tennessee where we bleed orange, so the painter's tape at Home Depot is perfect for both marking my gear and protecting the paint from getting scratched.
See more of Patrick Murphy Racey's work on his Alpha Universe Profile.