Over the course of 24 hours I traveled over 6,000 miles to reach the Kingdom of Tonga, where I would swim with my Sony mirrorless for hours, hoping to document a humpback whale. The photos and video I captured, which you can see in my story about being eye-to-eye with these gentle giants, exceeded every one of my expectations. When dealing with situations as rare and precious as these ones, I can't stress enough how important it is to me to have reliable gear. I'm so happy I had my Sony Alpha and RX cameras to properly manage the conditions and produce the results I didn't even know were possible. Check out the full kit of gear I packed in order to capture these larger-than-life creatures.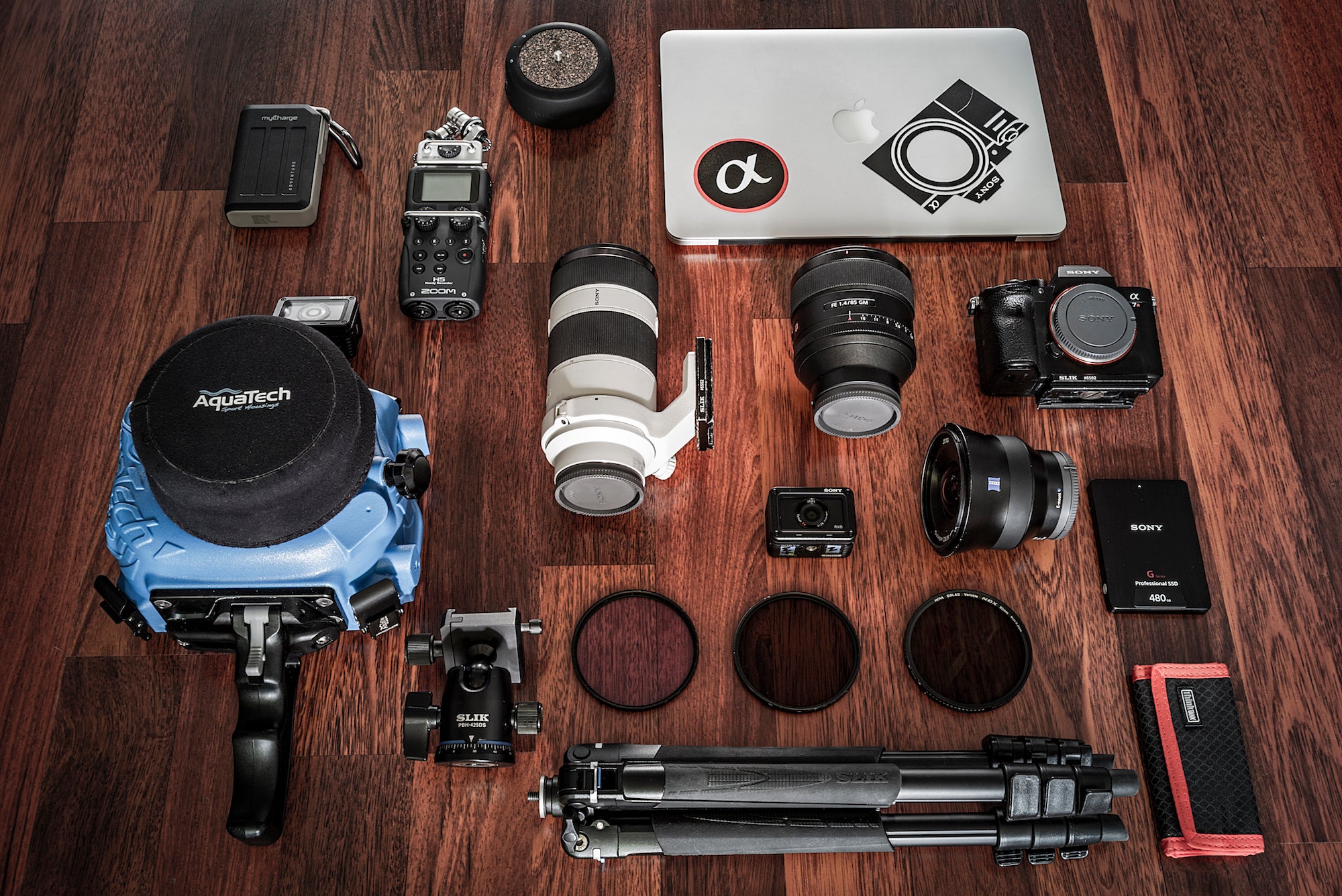 Cameras
Sony α7R III: I knew the α7R III was going to be a must-have on this magical trip to Tonga because of its super reliable auto focus system. We never knew if our first encounter with a Humpback calf would also be our last, so every moment spent with these amazing creatures was so special and precious. Relying on the α7r III to handle the photos worked like a charm underwater. It captured stunning, sharp images that will stand the test of time, and with the 42-megapixel sensor, I will be able to print these beautiful memories larger than life.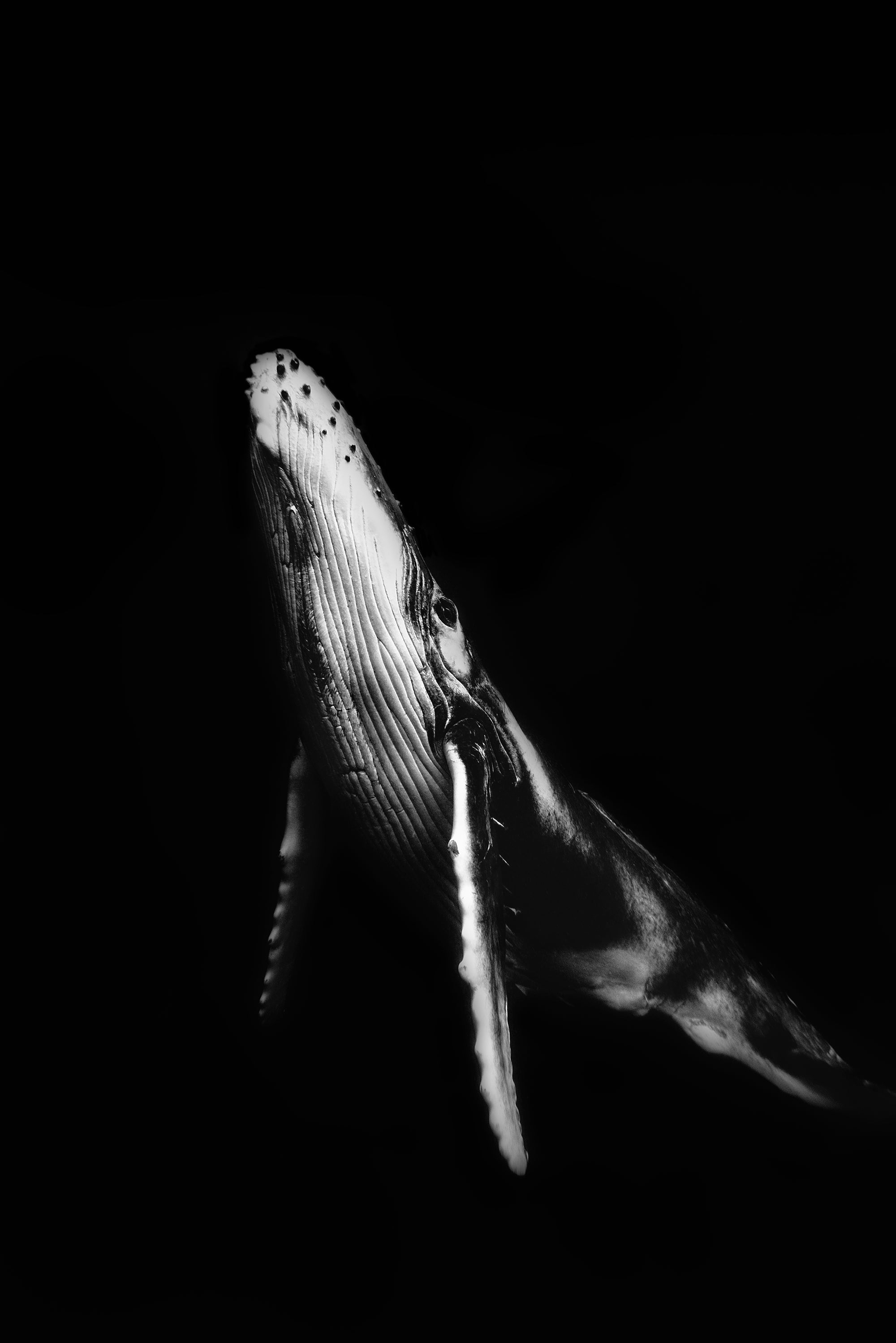 Sony α7R III. 1/250-sec., f/10, ISO 400.
Sony RX0: Knowing I wanted to capture and focus the α7r III strictly on Hi-Res photos, I brought along the RX0 and a backup to be mounted onto the Aquatech housing to capture all the action in video at 60fps. The one-inch sensor and Zeiss 24mm fixed lens produced quality results underwater that exceeded my expectations. Even in low light when we had heavy cloud coverage it shined through like a champ! I really adore and marvel over this tiny little power house. Since the release of the RX0 I knew I had to have a few on hand as both primary and backup cameras.
Lenses
Sony 85mm f/1.4 G Master: This was my primary video lens and portrait lens on the trip. By far my favorite video and portrait lens I've come across. That bokeh is so creamy! I'm a huge fan of shooting video wide open at a lens' widest aperture. That f/1.4 paired with my Hoya ND filter made for some very magical and surreal video moments.
Sony 70-200mm f/4 G: I used this lens for primary long exposure landscape scenes and of course capturing the humpbacks from the boat when we were on the chase and it wasn't my turn to jump into the water. This is my favorite travel telephoto lens. It's sharp – crazy sharp! Because of its constant f/4, it makes for a perfect lightweight travel companion. I'm a minimalist and keeping my gear small and light in weight, especially when traveling, makes me a more efficient creative. It also made for a excellent go-to lens for video.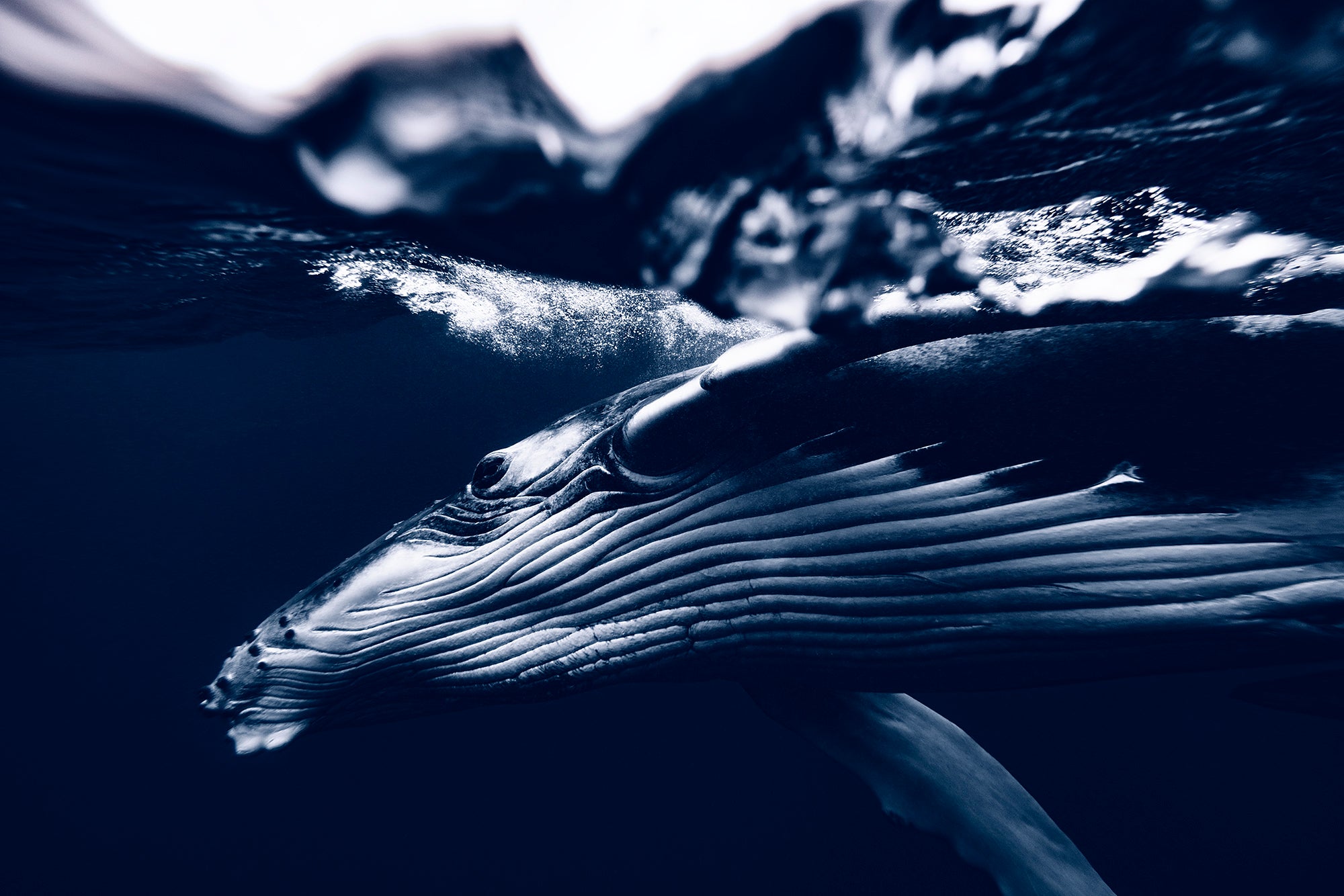 Sony α7R III. 1/250-sec., f/8, ISO 500.
Zeiss 18mm f/2.8: If I'm trying to go as lean and mean as possible, this is my go-to lens when in my Aquatech Elite α7 water housing. This was my first time photographing whales and I was told by others that going wide is a must. As these humpbacks get close to you even a newly born calf could fill up your entire frame in a heartbeat. When you're swimming in the open ocean, every bit of weight matters and having this lightweight lens helped me to maneuver around underwater. It also works beautifully with the α7r III, providing accurate and extremely fast auto focus ability.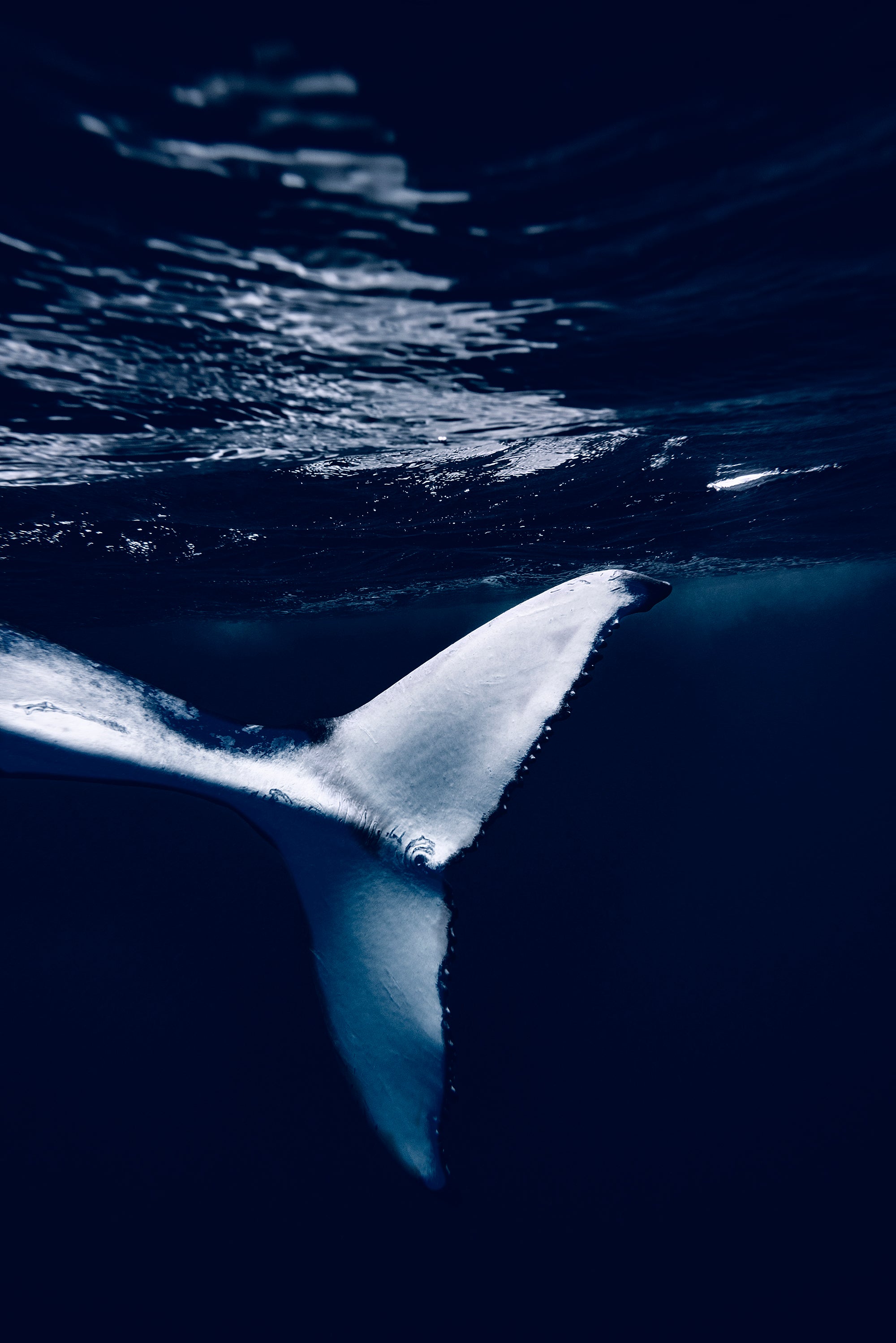 Sony α7R III. 1/320-sec., f/9, ISO 500.
Accessories
Aquatech α7 Elite Water Housing: I've been using Aquatech products for years now and have found these housings to be bulletproof in any type of situation. With full controls on the back plate, I could take full advantage of the the α7r III both above and underwater as I was dancing with these beauties in the open blue Tongan seas.
Sony 128GB SF-G series UHS-II SDXC Memory Cards: A huge fan of these crazy fast and reliable cards. I have two cards in both slot one and two in my α7R III. These are very much needed, especially to take on the high 42-megapixel files of this camera.
Sony 480GB G Series 2.5" SATA SSD Drive: This is a new addition to my line up of gear that is proving to be an extremely reliable avenue to backup all the important content captured while on the road. I've been loving it thus far! I also do all my video editing processing straight from this drive.
Think Tank Photo SD Pixel Pocket Rocket Memory Card Carrier - My trusty little companion that I've had for quite some time now. This keeps all of my data safe and sound.
Zoom H5: Along with capturing these beautiful Humpbacks in the wide open ocean, I had the job of creating a short documentary covering the beauty of Tonga and the experiences the crew and guest had with these beautiful creatures. This involved a few interviews, which is why this was a must-have to capture high-quality audio. I am also a big fan of collecting my own sound bites. Great sound and video goes hand-in-hand, and when added together just right it makes for a better viewing experience that draws the audience in even closer.
Hoya Filters: A bag of tricks I never leave home without. The Solas variable ND filter, HD3 polarizer and the Hoya Intensifier. The Solas variable enables me to shoot proper video, keeping that 180 rule in check. It's also useful for long exposure photography. It's a great all-around filter that has minimal-to-no color shifting. The HD3 polarizer was used to cancel out glare and pop those beautiful colors in the Tongan sky. The Intensifier is a must-have for astrophotography, as I use it to cancel out Sodium vapor in the sky that city lights produce. This makes the photograph a lot easier to edit in post.
Slik AL-420M Tripod With Slik PBH-425DS Head: My go-to travel set up for a few reasons. It's light and compact, easy to pack away and super reliable through any kind of weather.
Syrup Genie: A compact and powerful piece of gear I've had for a long time. It's lightweight, sturdy and works like a charm. It's great for motion video and timelapsing, giving you silky smooth moves right off your phone.
Apple MacBook Pro: This is a great computer to have for those long flights when all you have is time. I take full advantage with this powerhouse, editing photos and video to my heart's content. It's always a mission of mine to make that flight time work for me, as I'm off to my next adventure as soon as I return home. Having everything edited and backed up on the plane makes for an easy transition to the next trip.
My Charge AdventureMax: I never leave home without it. It's rugged, waterproof and boosts 10500mAh of power! I'll charge it once before I leave on a trip to keep my phone, camera and other USB devices charged up and ready to go.