Kyle Huber (@asenseofhuber) is a self-proclaimed obsessive creator and visual artist living in Hollywood. An original member of the Sony Alpha Imaging Collective, Huber has spent the last decade traveling the world working with top brands and tourism boards. "Forever fascinated by the arts and technology, I moved to California after graduating from the Kansas City Art Institute with my degree in graphic design. I quickly fell in love with the outdoors and my passion for photography was ignited. With a strong eye for detail and a love for symmetry, I produce work that is creative, colorful and clean. Here's a look inside my bag for a typical travel job, which includes all the gear I need to shoot and edit my content." Read as Huber explains each piece of gear you'll find in his bag below.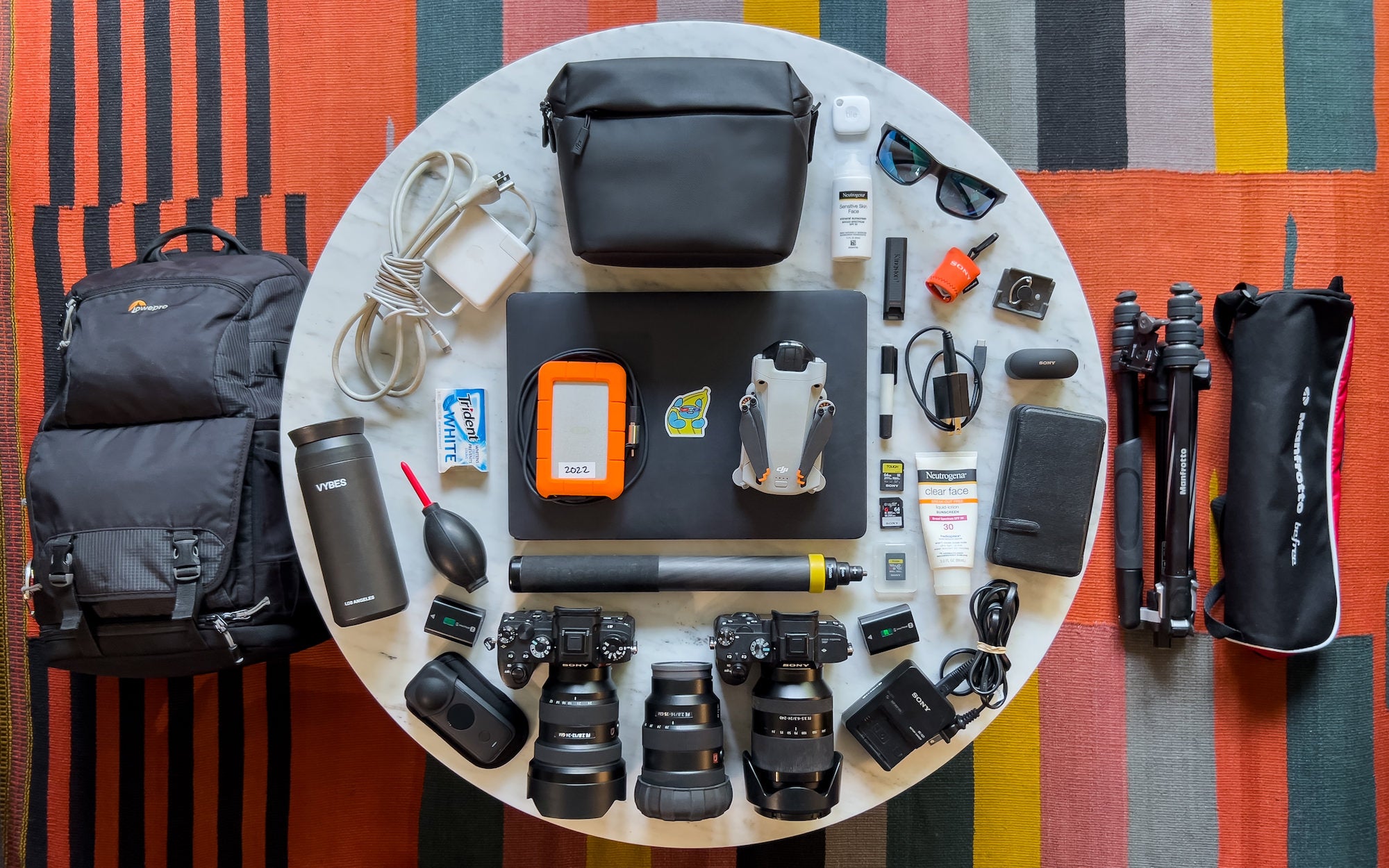 Obsessively creative visual artist & Alpha Collective member Kyle Huber shows us the Sony Alpha gear he uses to create for top brands & tourism boards.
Cameras
Sony Alpha 7 III: This has been my primary camera body for a few years now and I still love it. I feel confident with this powerful machine in my hands and there's not much more I need as a travel photographer. Since getting creative can be challenging enough, it's important to have a fast, reliable and easy-to-use tool.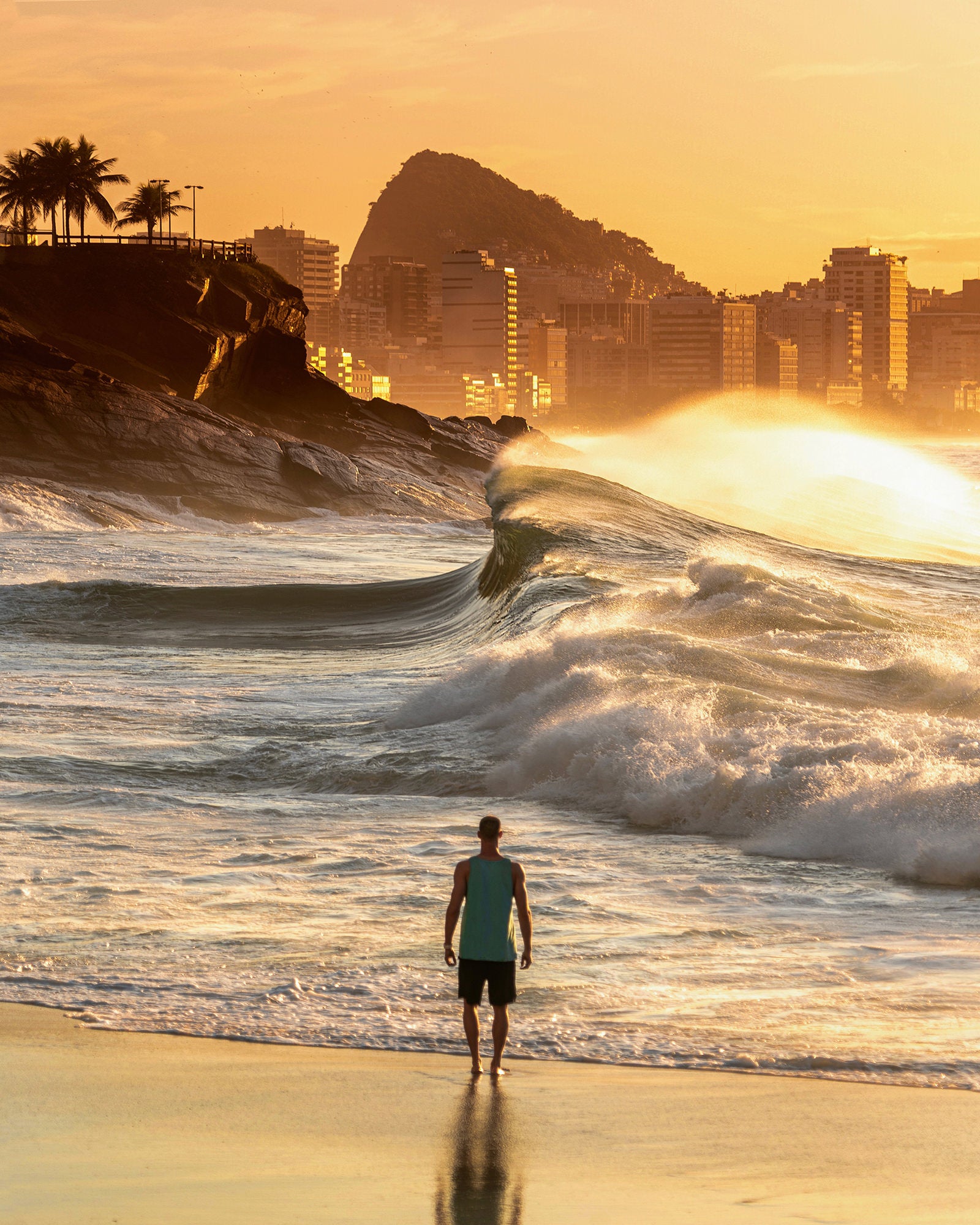 "Massive waves and golden light off the coast of Rio de Janeiro, Brazil." Photo by Kyle Huber. Sony Alpha 7 III. Sony 24-240mm f/3.5-6.3. 1/200-sec., f/6.3, ISO 100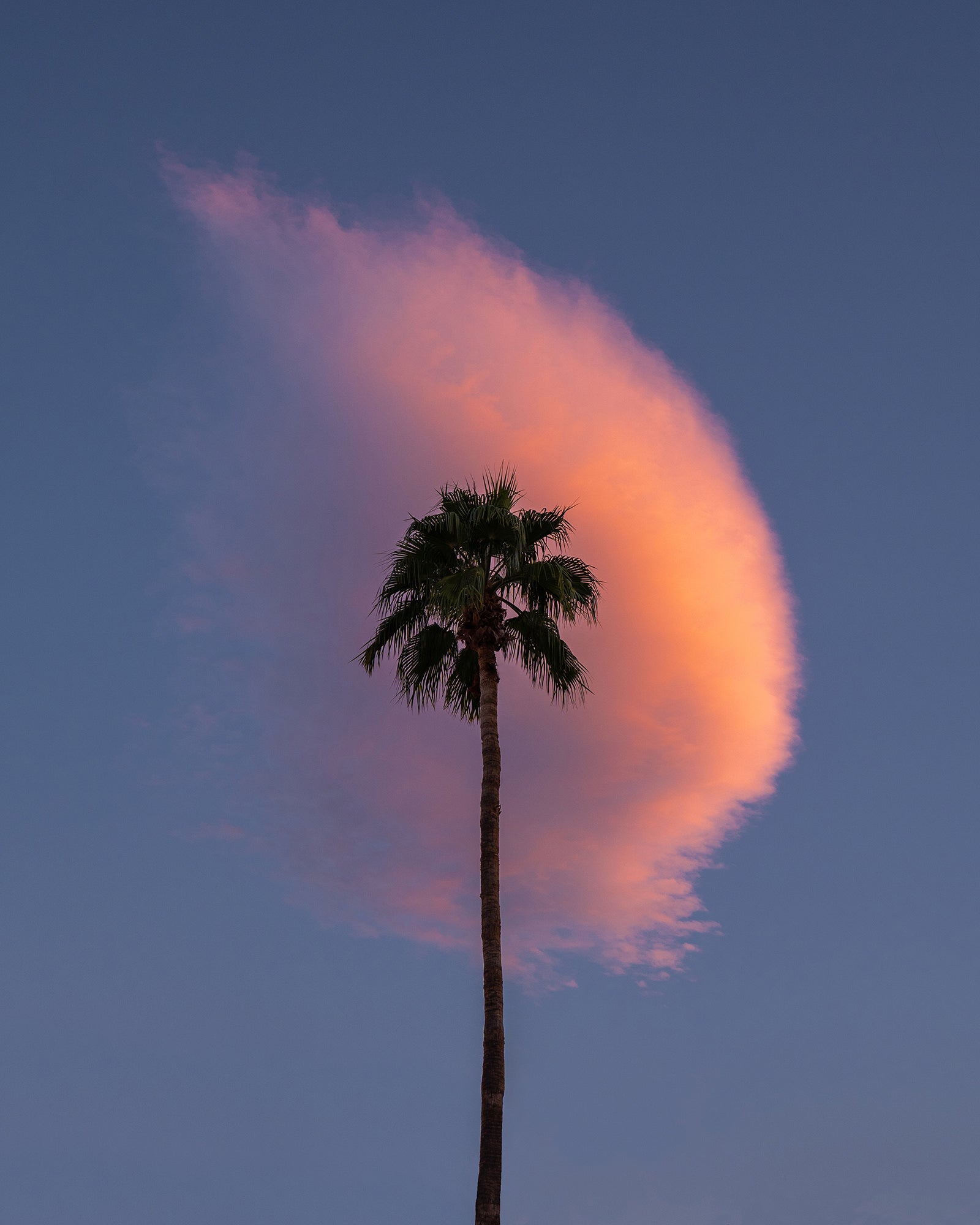 "Palm tree with a splash of sunset." Photo by Kyle Huber. Sony Alpha 7 III. Sony 16-35mm f/2.8 G Master. 1/160-sec., f/4, ISO 640
Sony Alpha 1: I added this beauty to my bag when it first came out and have enjoyed pushing my stop motion (hyperlapse) work further with it ever since. This camera was built to do it all, but we love using it for high-speed continuous bursts (up to 30fps) that add special action moments to our hyperlapse work. The ultra-fast readout from the 50.1 MP sensor allows us to keep shooting and the real-time AF tracking locks in sharp results.
(Note: The above video is a Non-Stop Motion created in Doha, Qatar. Created by Kyle Huber and Tommy Lundberg. Sony Alpha 1. Sony 12-24mm f/2.8 G Master.)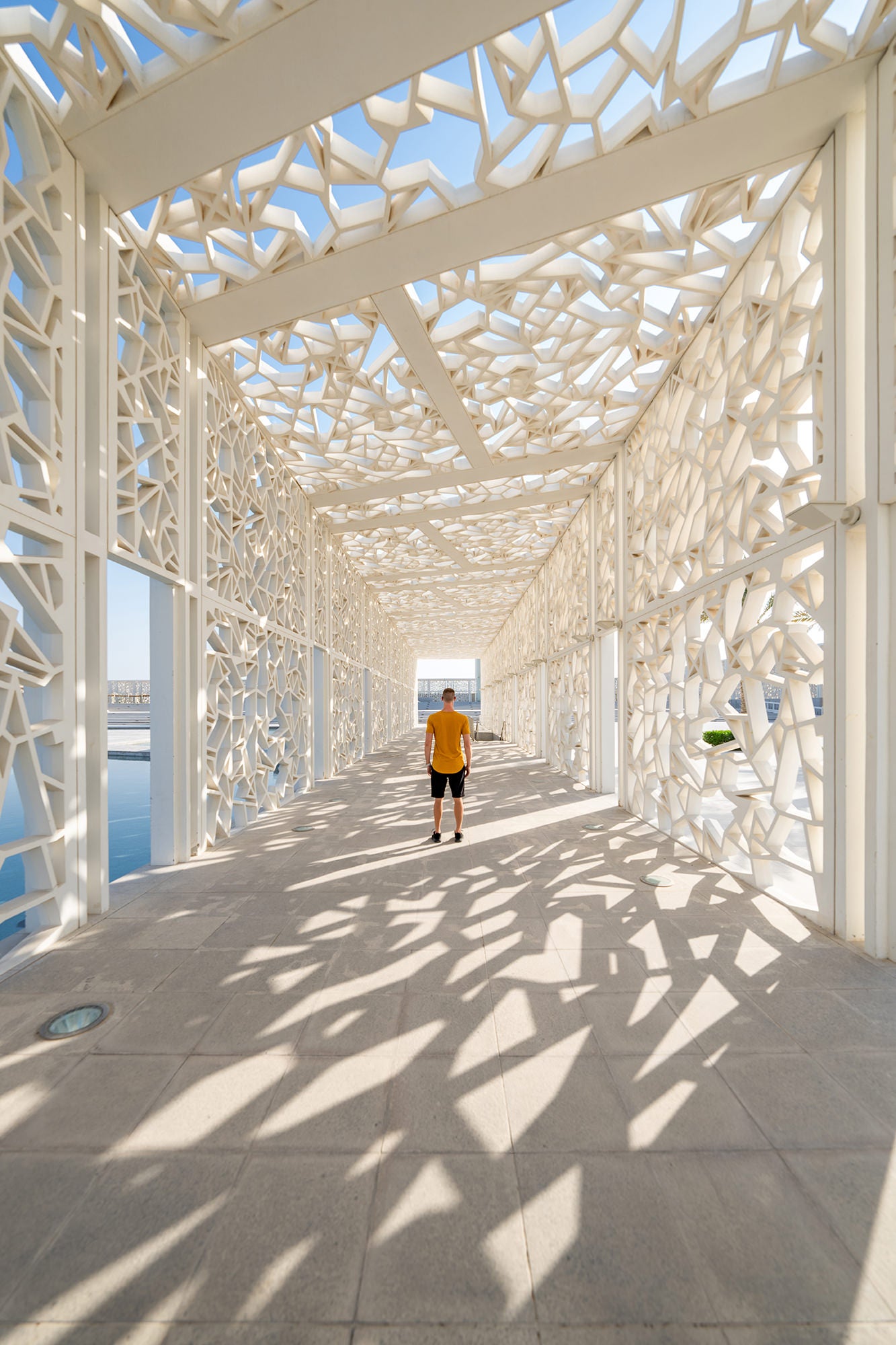 "Shadows and Symmetry in Doha, Qatar." Photo by Kyle Huber. Sony Alpha 1. Sony 12-24mm f/2.8 G Master. 1/320-sec., f/4.5, ISO 50
Lenses
Sony 24-240mm f/3.5-6.3: This was the first lens I bought when I first joined the Sony family in 2015. My style is very diverse, so I like having the 24mm as a starting point and the range of 240mm for situations where I really want to zoom into a scene. Sometimes the subject is far away from me and it's important to have a telephoto lens that can handle a sharp close-up. This lens has helped me take my favorite cityscapes in LA and lots of wildlife images in South Africa.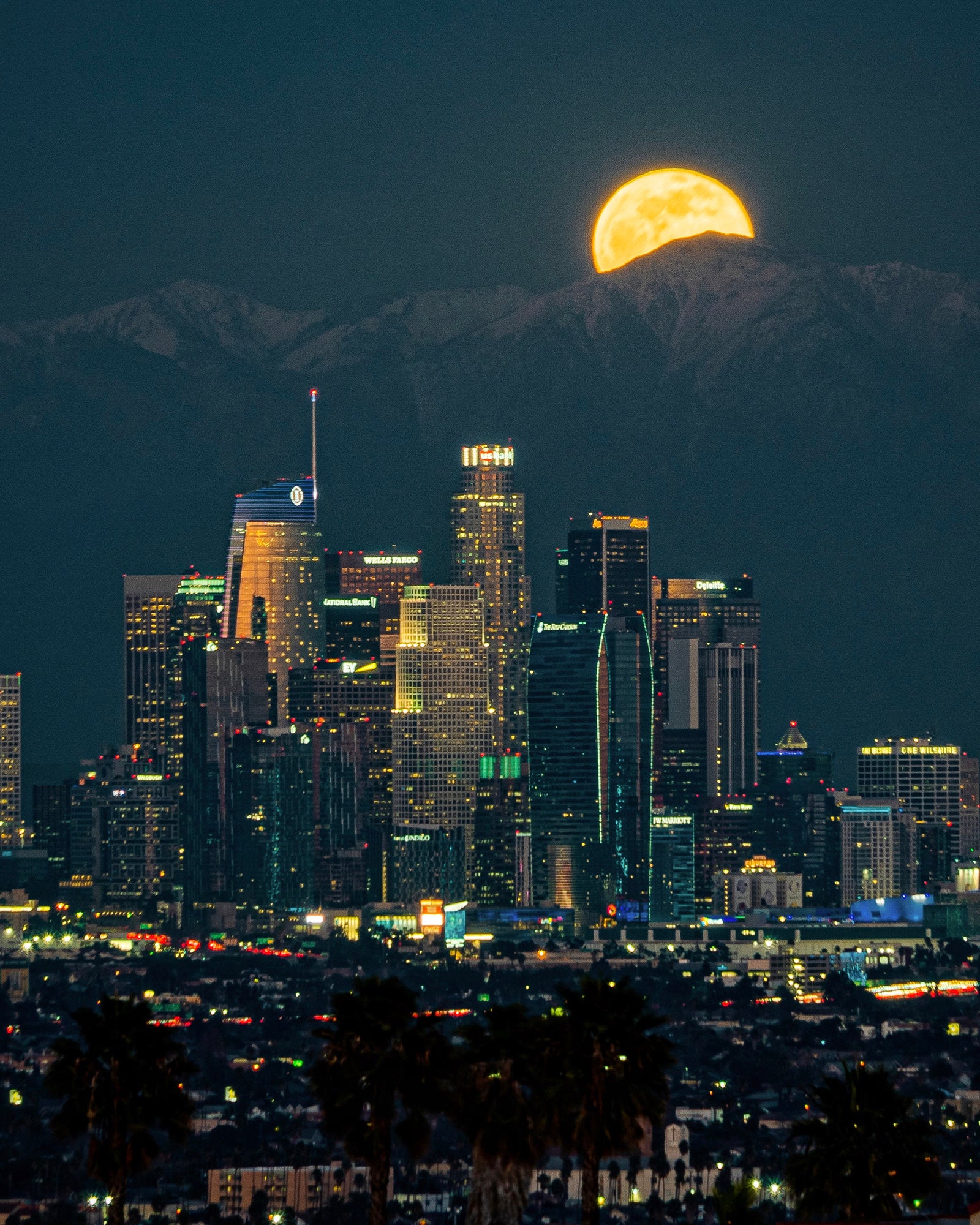 "The Wolf Moon of 2020 rising behind downtown Los Angeles." Photo by Kyle Huber. Sony Alpha 7 III. Sony 24-240mm f/3.5-6.3. 5-secs., f/18, ISO 50
Sony 12-24mm f/2.8 G Master: This ultra-wide lens has been a valuable addition to my kit and pretty much never comes off my Alpha 1 when traveling or working on ad campaigns. Great for architecture, landscapes and portraits, we used this lens for almost all of my stop motion work in the last couple years because it has the perfect range for that type of shooting. Its impressive 12mm came in handy recently while shooting slot canyons in Arizona, as well as ice caves and the Northern Lights in Iceland.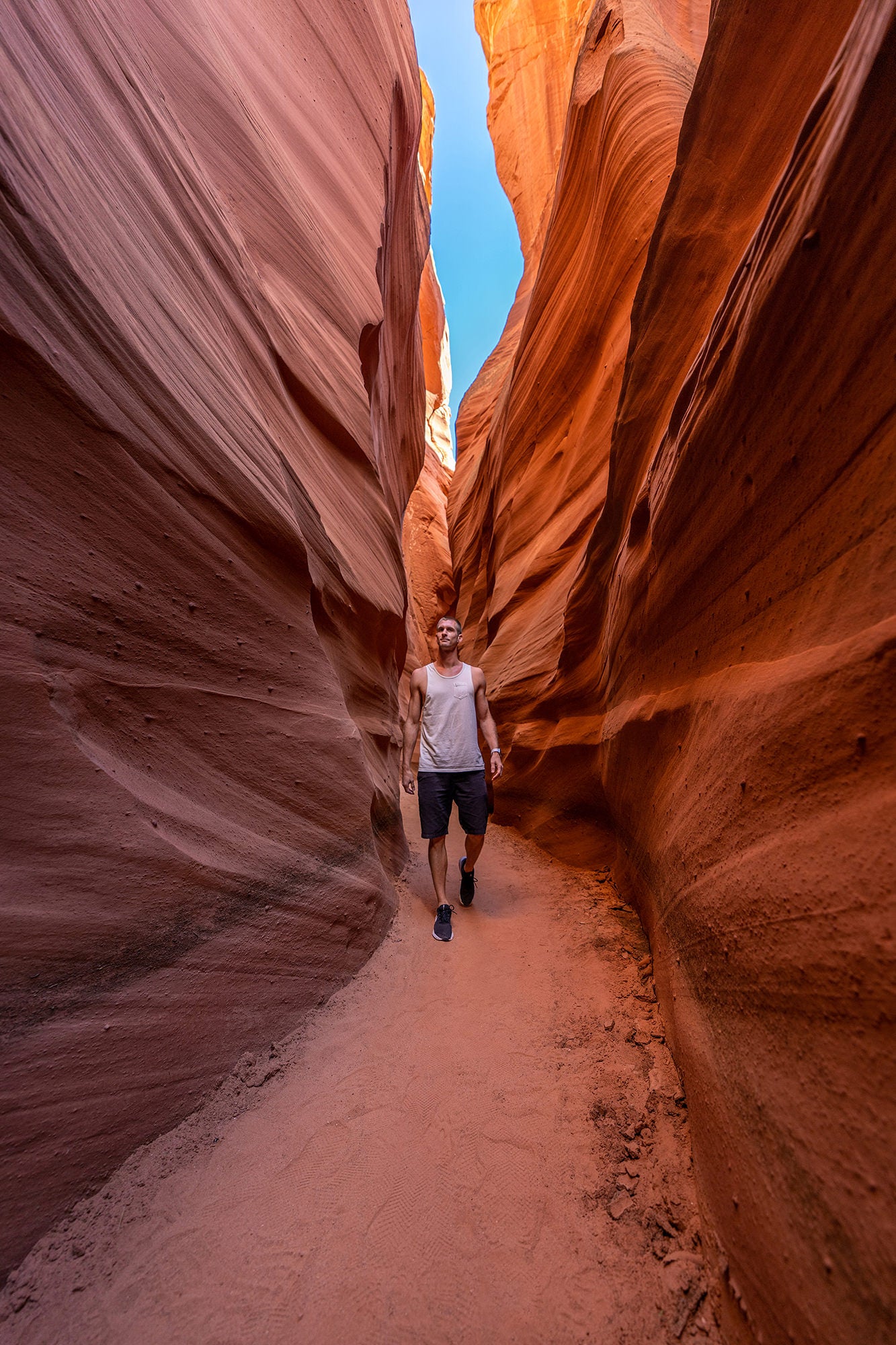 "Exploring slot canyons in Page, Arizona." Photo by Kyle Huber. Sony Alpha 1. Sony 12-24mm f/2.8 G Master. 1/125-sec., f/2.8, ISO 100
Sony 16-35mm f/2.8 G Master: In case my 12-24mm is being used for a timelapse or other shooting, I like to have this lens with me as a back-up option. The 16-35mm was my go-to wide-angle lens before, but now it only gets used when I need something wider than my 24-240mm. I captured some of my favorite nature shots ever with this lens!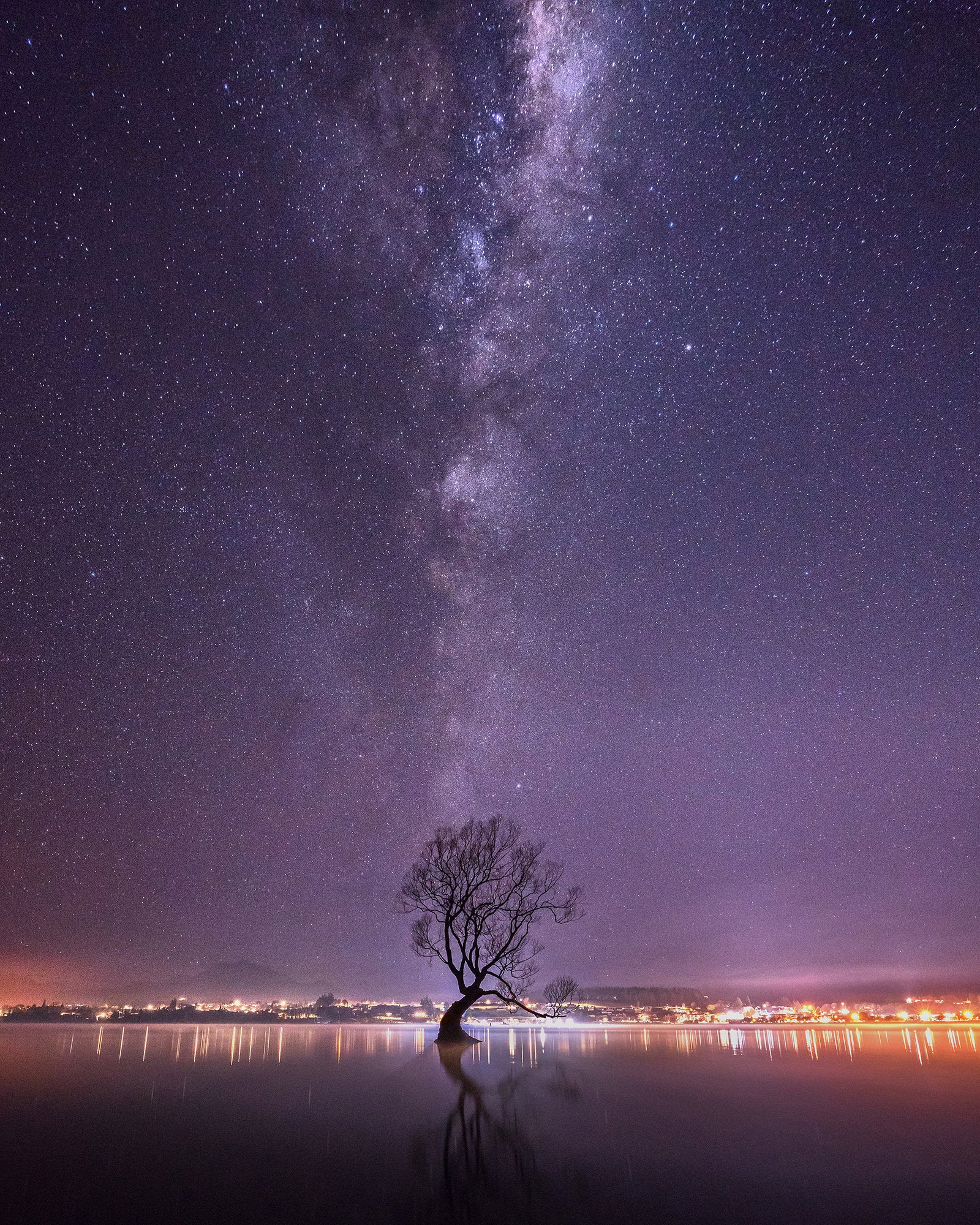 "Midnight in New Zealand at the Wanaka Tree." Photo by Kyle Huber. Sony Alpha 7R III. Sony 16-35mm f/2.8 G Master. 8-secs., f/3.5, ISO 3200
Accessories
Bag: Besides the Manfrotto Befree tripod, my Lowepro backpack carries everything you see in this photo and more! This comfortable to wear Fastpack BP 250 AW bag has 2 main storage compartments where I keep my drone case and my camera gear separately. There's space for chargers, extra batteries, cleaning tools and other must-haves like chewing gum. My laptop fits into the back zipper part, allowing me to travel confidently with everything I need all in one.
Sony WF-1000XM4 earbuds: Since music is a HUGE part of my life, I always have my noise-canceling wireless Sony WF-1000XM4 earbuds packed with me. I use these constantly while at the airport, on the plane, at the gym and often while editing. Creating sound design while wearing these is a whole new experience!
Laptop: I've always used MacBook Pros to do my photo editing and video creating over the years. It's a powerful system I can rely on for handling large file sizes, massive documents and professional editing programs. I spend most of my time in Photoshop and AfterEffects, so this computer gets constant use. The long charging cord is a must-have when staying at hotels or working at the airport.
Drone: I like to use a drone that's not only regulation-friendly, but also safer and better optimized to get more out of every flight!
Sunglasses: I have very sensitive blue eyes and always make sure to have a good pair of sunglasses with me when traveling. I spend most of my time outdoors or in vehicles getting to locations, so wearing face and body sunscreen are equally as important for battling the sun.
Portable Battery Pack: I always keep a portable battery pack on me when working away from home. This one is a bit bulkier than most, but it lasts forever and is designed with solar panel charging for desperate times in the outdoors.
Media Storage: I use Lacie Rugged hard drives for backing up my files and storing for my work. I also carry a 256GB Kingston flash drive with me for quick file transfers to friends and clients.
GPS Tracker: I keep a little "Tile" tucked into my travel bag to give me peace of mind in case it was ever misplaced or stolen. Being able to track it's exact location from my phone or computer makes this a smart gadget to be prepared with.
Sony TOUGH Memory Cards: I make sure to have several empty memory cards with me before leaving on any trip. I love the TOUGH cards by Sony and prefer using anything over 64GB. Anything less could be problematic after a long day of shooting thousands of stop motion frames.
See more of Kyle Huber's work on his Alpha Universe Profile and on Instagram @asenseofhuber.