Luis Hernandez (@luizvisuals) is a photographer and content creator from the San Francisco Bay Area. Creativity has been a part of his life since he was a kid. "I used to enjoy playing around with design software, which eventually led me to study architecture. I was also a musician, making music and sharing creative moments with friends," he explains. "But photography and videography kind of just happened to me, and I quickly fell in love with them. I don't like to pigeonhole myself into a specific category, although I often find myself drawn to landscapes and urban scenes. To me, photography is simply about capturing what I see in my mind."
He continues, "I enjoy the versatility of photography. Whether I'm meticulously setting up product shots, playing with lighting, reflections, colors, and movement or chasing sunsets in San Francisco's unpredictable weather, it's the creativity in all these different styles that keeps me passionate about photography and it's ultimately why I fell in love with it." We sat down with Luis to learn more about his trusty gear and how he makes his eye-catching images. Keep reading as he takes us through his creative kit.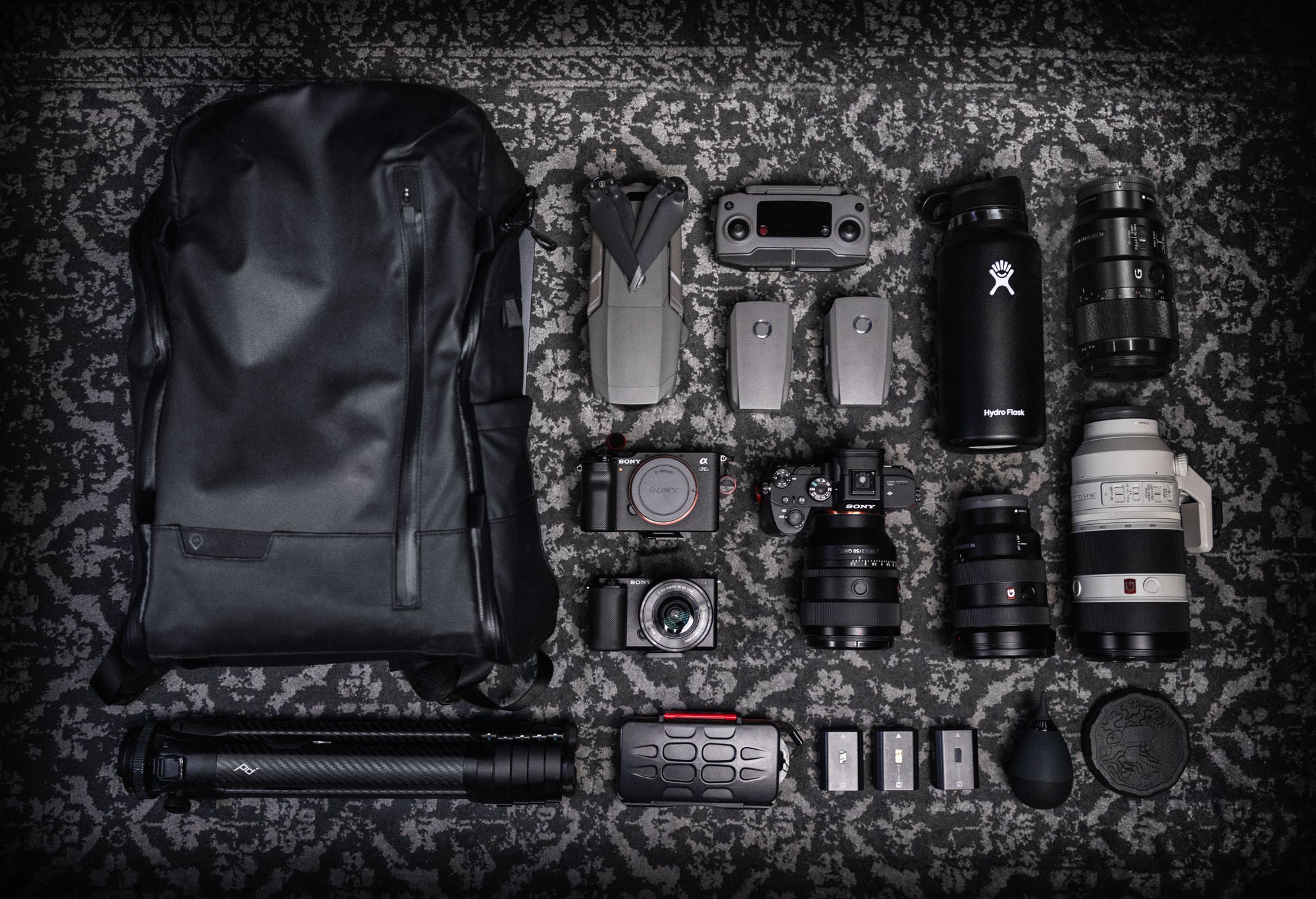 Cameras
Sony Alpha 7R III: The Sony Alpha 7R III is my main camera. I grew as a photographer with it and has been the main piece of gear in my bag for a long time. The ability to crop images without having to worry about resolution was a game-changer for me, allowing me to create different compositions while getting the shot in a matter of seconds. The EVF on this camera is absolutely beautiful, and helps me get the settings right much quicker. All of these seemingly small features add up and make all the difference when getting the shot in the field.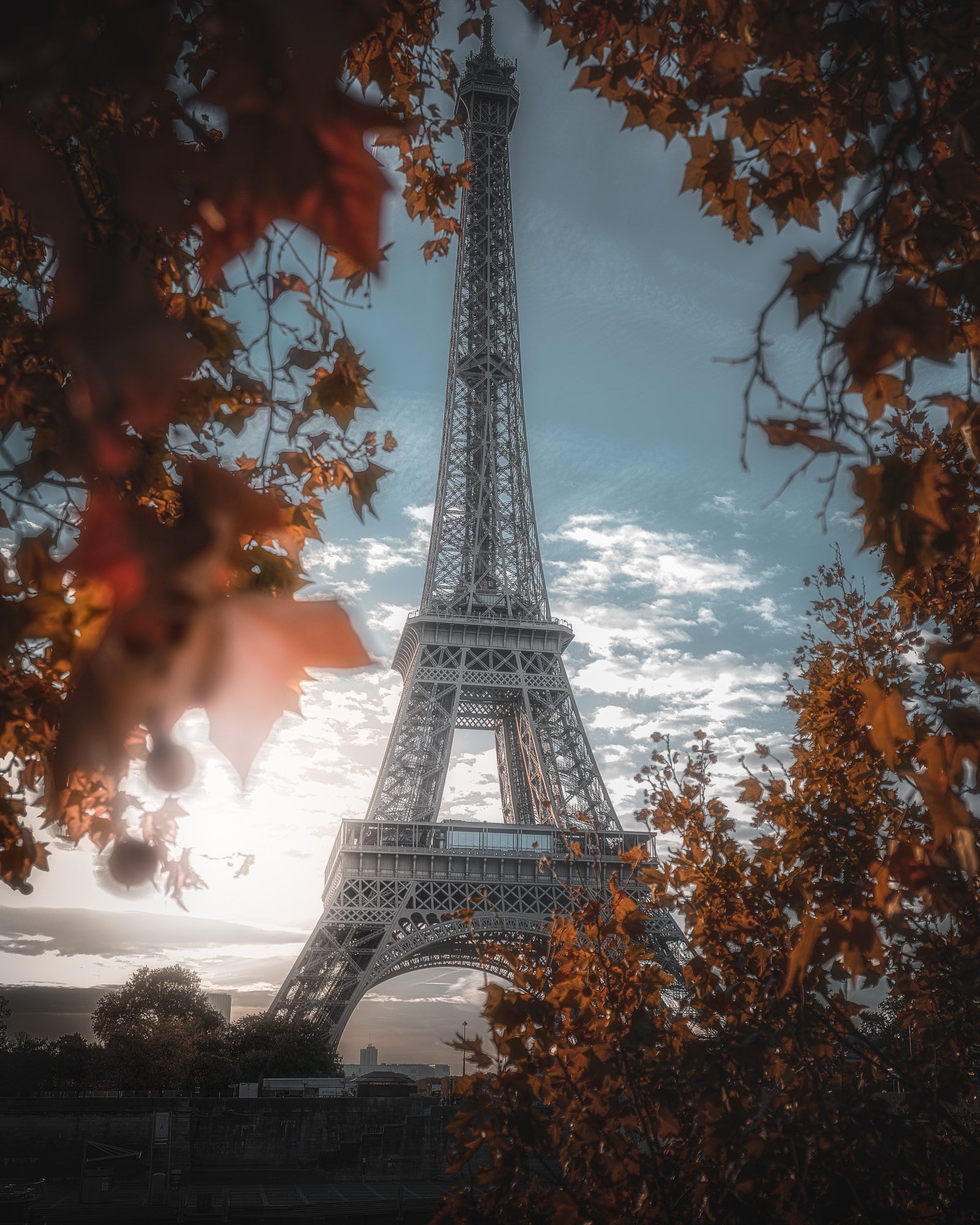 Photo by Luis Hernandez. Sony Alpha 7R III. Sony 16-35mm f/2.8 G Master. 1/160-sec., f/3.2, ISO 100
Sony Alpha 7C: Like a lot of creatives out there, I also wanted to get a bit more proficient in video and the Sony Alpha 7C was just the camera I needed. It's super compact while packing a lot of great features from the Alpha 7 III. Compared to my main camera, this little guy performs better in low light due to the lower megapixel count, which also makes it a better video camera. The great thing about the Alpha 7C is that it creates some amazing photos too, so it's perfect for when I want to travel light and only carry one body.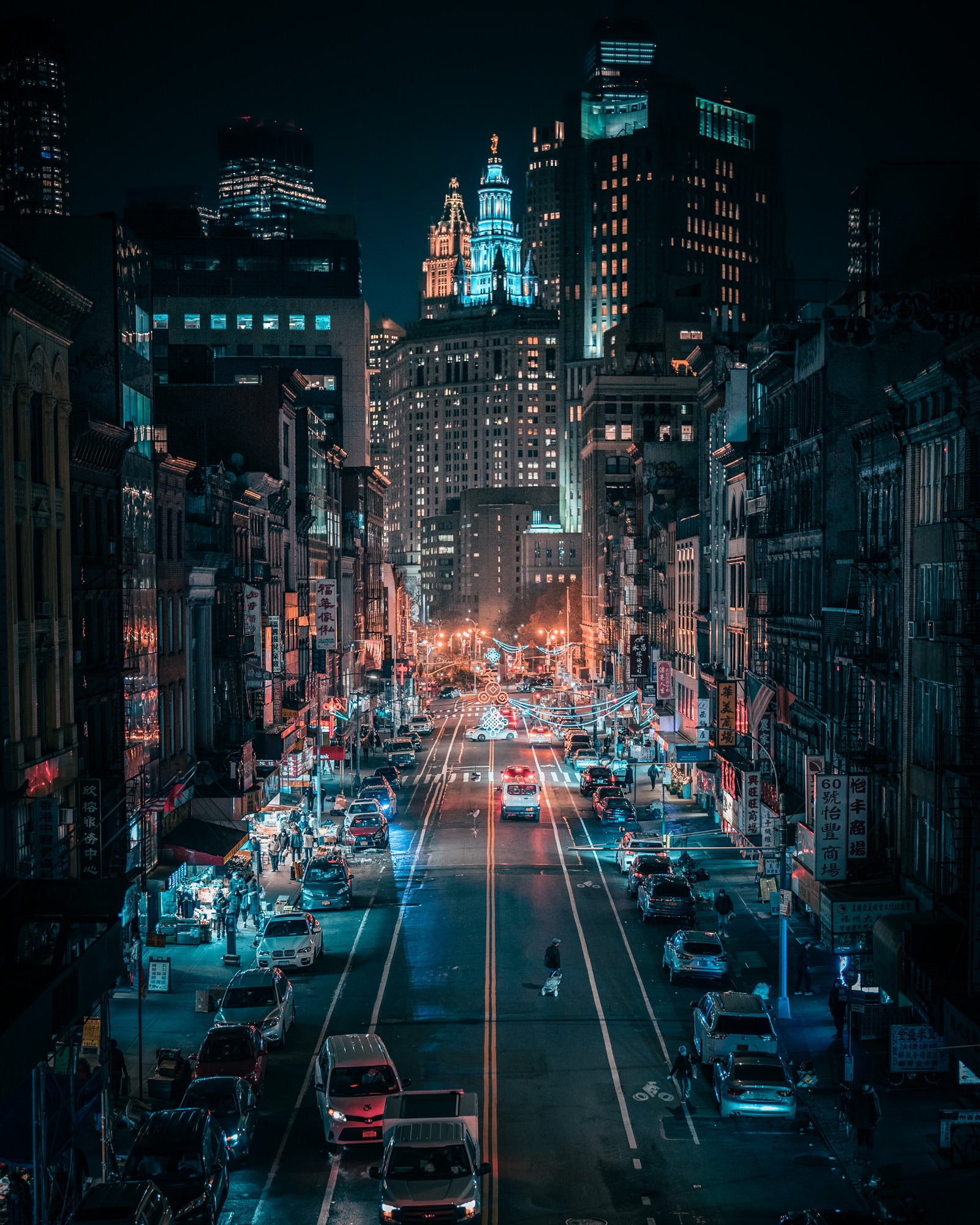 Photo by Luis Hernandez. Sony Alpha 7C. Sony 50mm f/1.2 G Master. 1/200-sec., f/1.2, ISO 800
Lenses
Sony 16-35mm f/2.8 G Master: This lens rarely leaves my camera. Although I create different types of photography, I always gravitate to the wider angles and find this rage to be the best for what I do. This G Master is super sharp and versatile. This is the lens I would pick if I could only bring one with me for an adventure.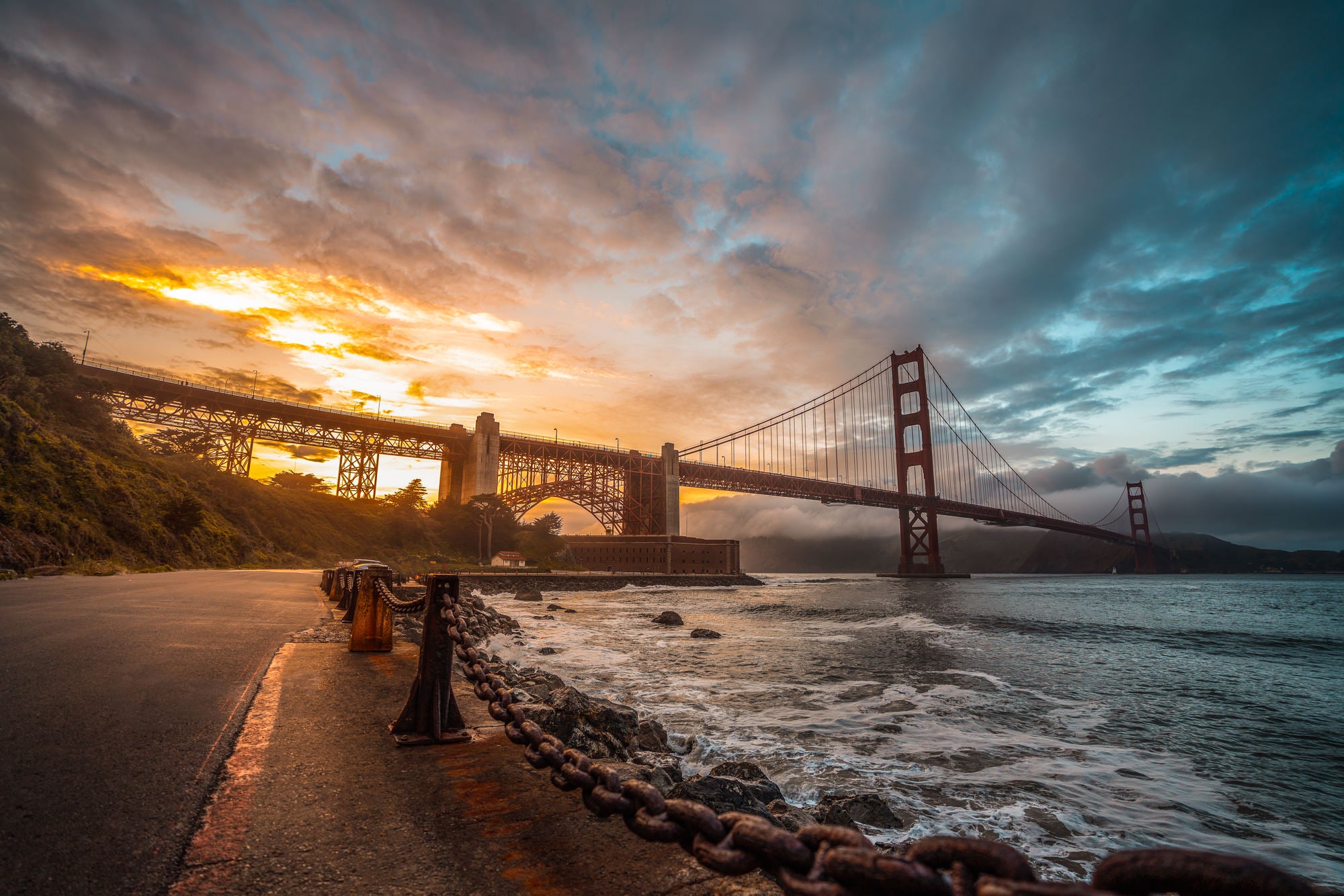 Photo by Luis Hernandez. Sony Alpha 7R III. Sony 16-35mm f/2.8 G Master. 1/80-sec., f/2.8, ISO 50
Sony 100-400mm f/4.5-5.6 G Master: Ah the bazooka lens! I absolutely love when I get to shoot with this one, its long range makes for some super smooth bokeh and amazing compression when shooting landscapes and cityscapes. This is also an amazing lens for wildlife photography and a must have in your arsenal in my opinion. I use this lens in combination with the much wider 16-35mm to get some very interesting shots in the same locations, sometimes all we need is to (literally) zoom all the way in to get the details that matter.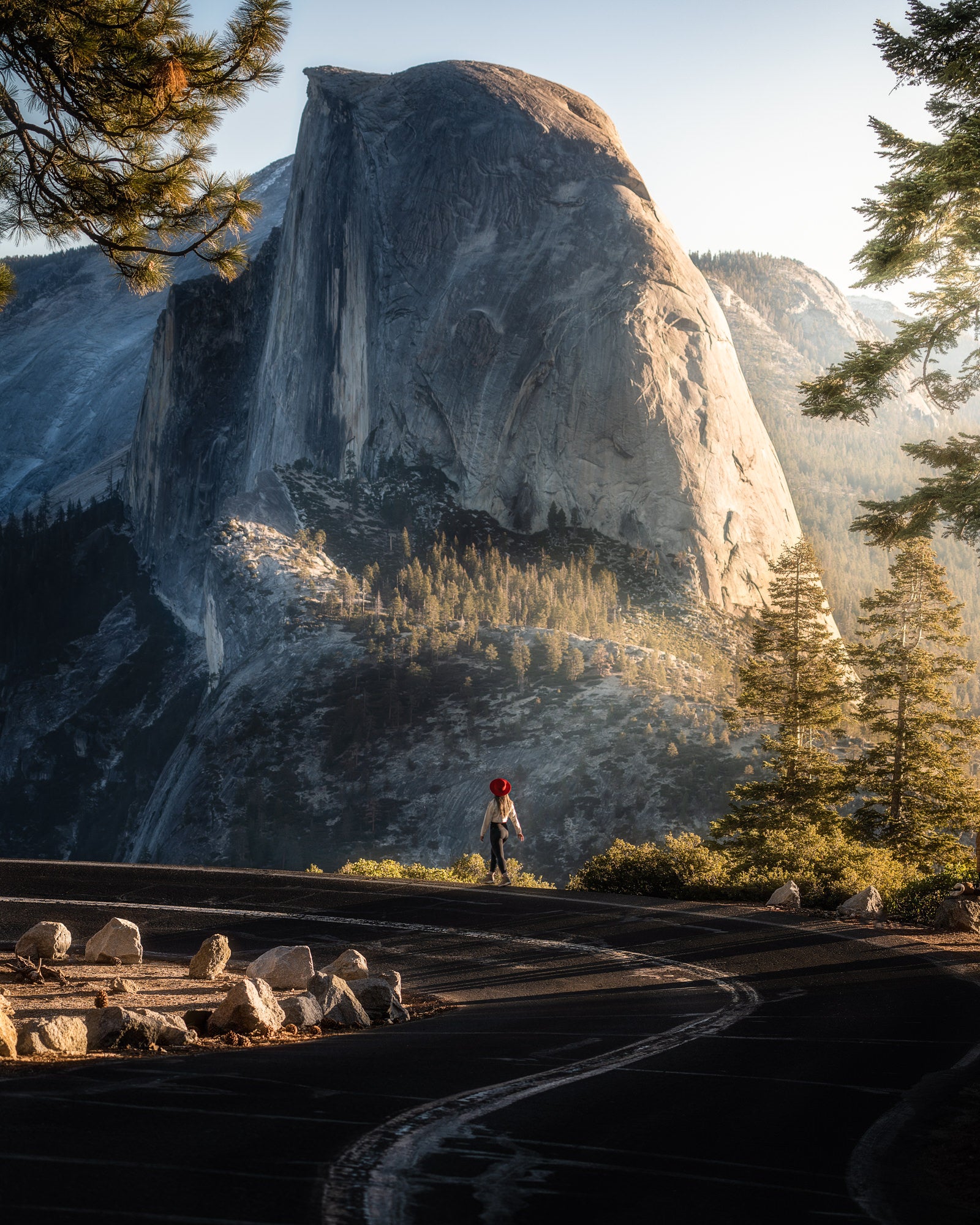 Photo by Luis Hernandez. Sony Alpha 7R III. Sony 100-400mm f/4.5-5.6 G Master. 1/250-sec., f/4.5, ISO 50
Sony 50mm f/1.2 G Master: I don't think I've ever been more excited for a piece of photo gear than I was when I opened this bad boy! This is an incredibly sharp lens and a great companion for low light photography. Having the option to go to 1.2 is a huge advantage for night photography and when shooting subjects at short distances it creates beautiful bokeh. This is by far the sharpest, smoothest and best looking lens I've tested.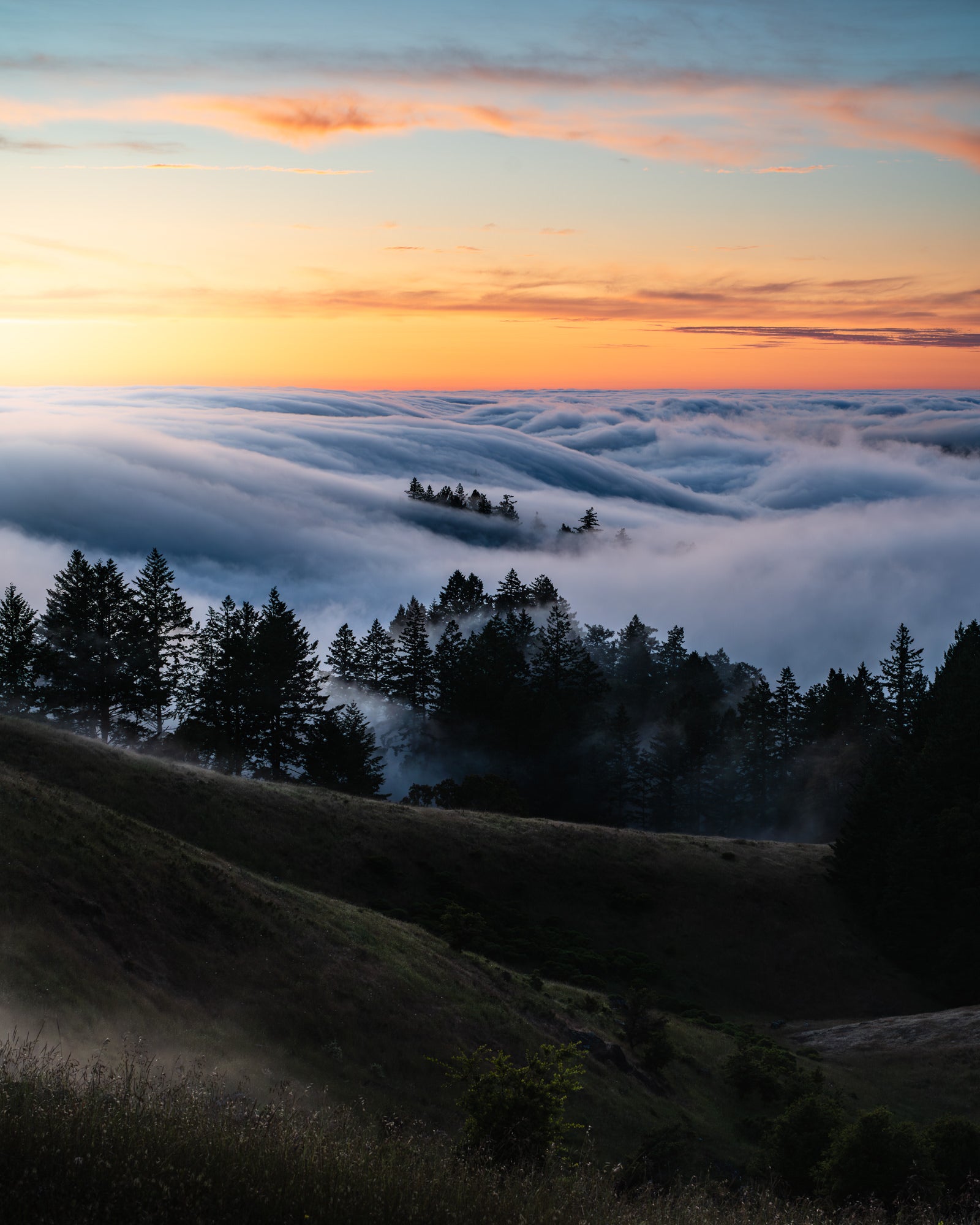 Photo by Luis Hernandez. Sony Alpha 7R III. Sony 50mm f/1.2 G Master. 1/50-sec., f/7.1, ISO 100
Sony 90mm f/2.8 Macro G: This was the first Sony lens I ever bought, and it has helped me get some of the best shot's I've taken yet. Although this is a macro lens, I love the compression it brings when taking landscapes or cityscapes. This lens taught me so much throughout the years, being a prime lens, I had to force myself to look for interesting compositions and adapt to the relatively "zoomed in" views. The Sony 90mm is also an amazing portrait lens, outstanding macro lens, and perfect for product photography. If you're on the fence about getting one of these, I would definitely encourage you to do so, you won't regret it!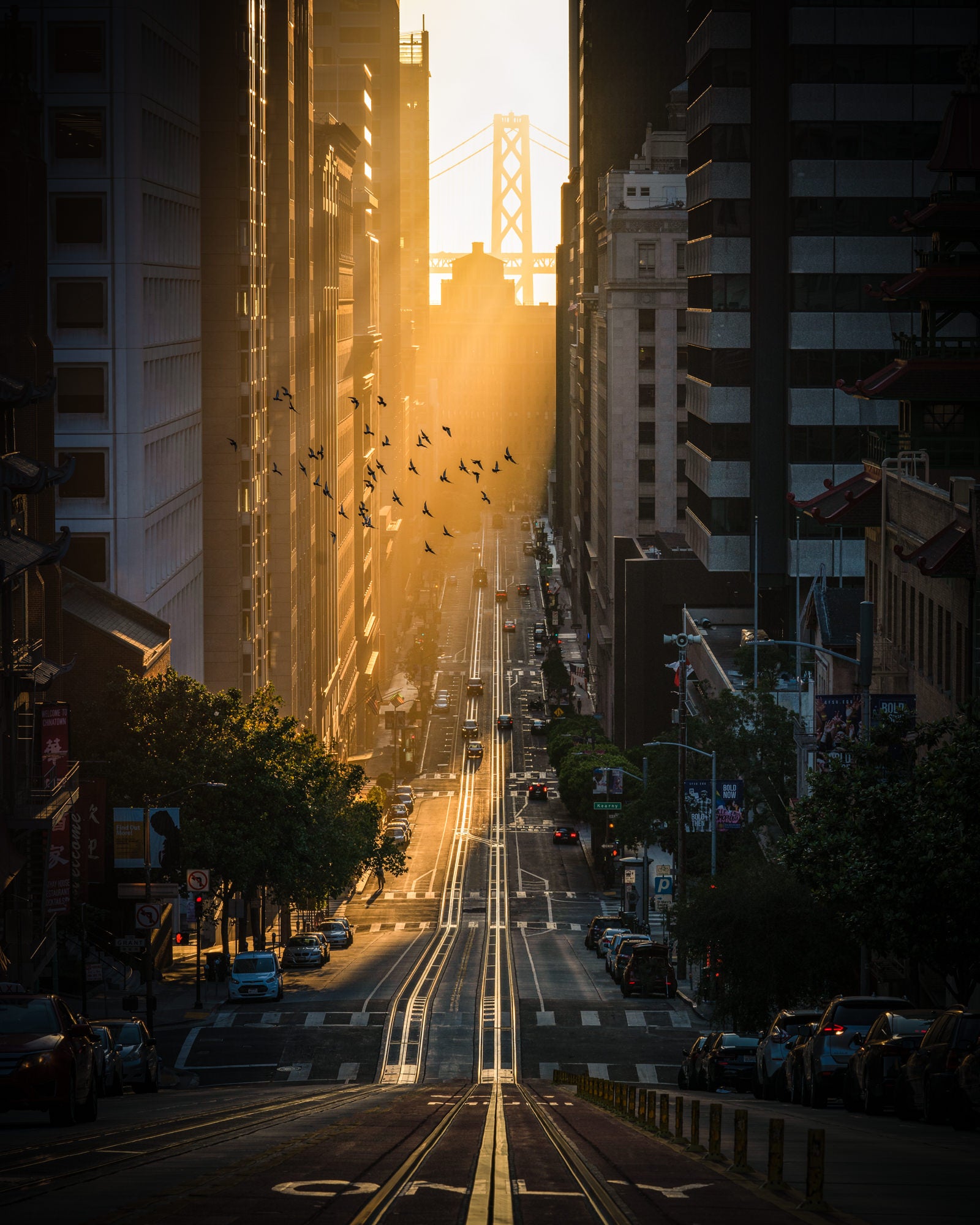 Photo by Luis Hernandez. Sony Alpha 7R III. Sony 90mm f/2.8 Macro G. 1/200-sec., f/10, ISO 50
Accessories
Peak Design Carbon Fiber Tripod: This is my favorite tripod by a mile! It's super light and compact for long hikes and spares me the hassle of traveling with a bulky and heavy tripod. It's also super easy to extend and collapse.
Polar Pro Variable ND Filter (Peter McKinnon Edition): I love this little ND so much! Often times, this is the only filter I bring with me and comes in handy when I need to get a long exposure in the middle of the day or when I'm filming a video in less-than-ideal lighting conditions.
Drone: Sometimes we need to get a bird's eye view, and this workhorse has never disappointed.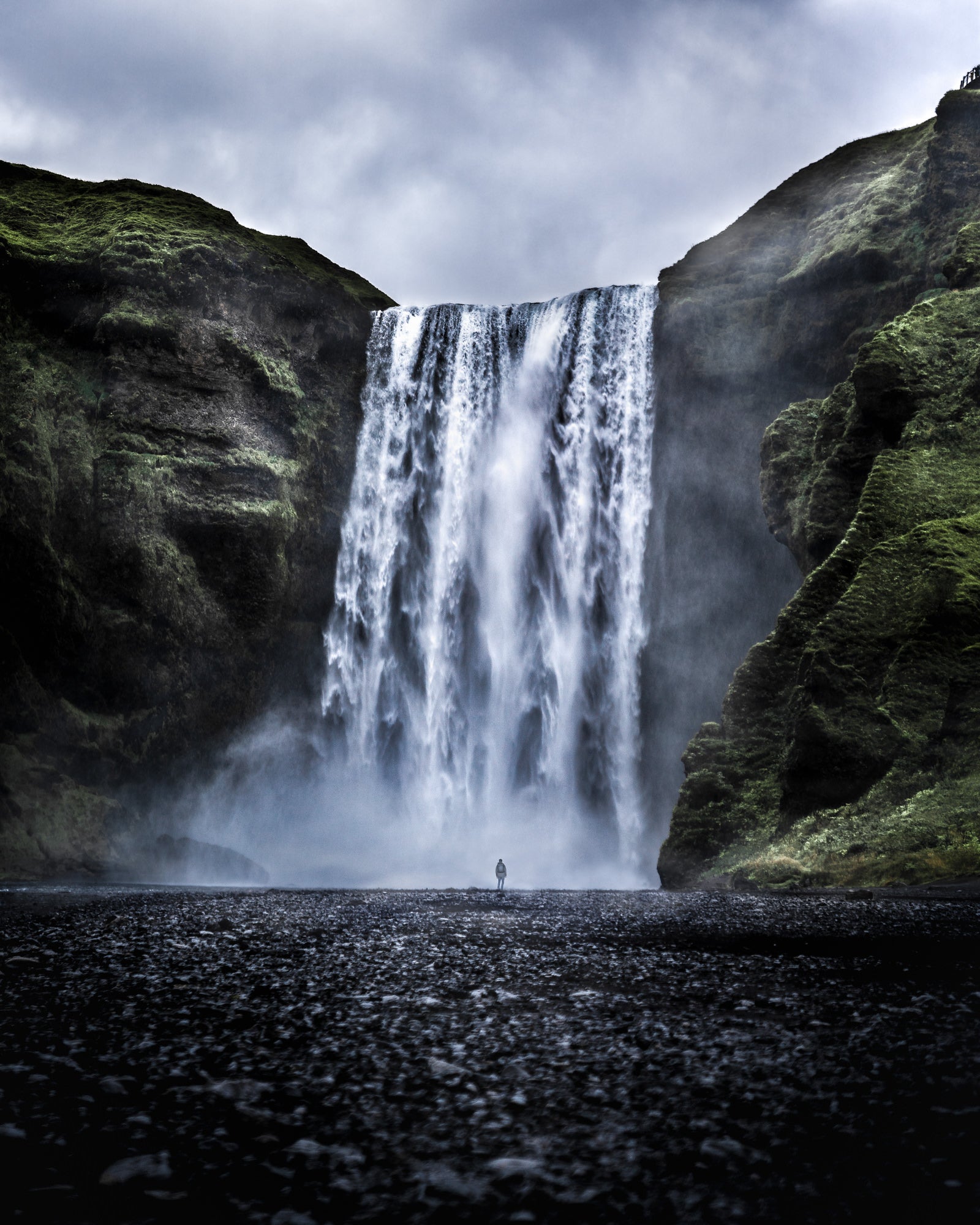 Photo by Luis Hernandez. Sony Alpha 7R III. Sony 16-35mm f/2.8 G Master. 1/80-sec., f/2.8, ISO 50
Hydro Flask: Have to stay hydrated!
Memory Card Case: Super convenient card holder to make sure I don't lose them anymore.
Wandrd DUO Daypack: It all fits! This backpack fits my needs almost perfectly. Whether I'm going on a road trip, a hike, or taking a quick trip to the coffee shop to edit, this is often the back pack of choice.
See more of Luis Hernandez's work on Instagram @luizvisuals.