Jason Morris (@jasonmorrisphotocinema) is a professional cinematographer and YouTuber. As an owner of his own video production business that includes professional photography, he has a wide variety of gear that he frequently updates and will coordinate into different setups depending on the situation. Ranging from small setups for vlogging and YouTube to larger setups for filmmaking and corporate video shoots, this gear head's updated kit is a dream for all kinds of video creation. We connected with him to learn more about his go-to cameras, lenses and accessories. See what's in his bag below and check out his YouTube Channel for more of his work.
Jason Morris has all of his bases covered for video creation – Sony Cinema cams for corporate shoots, a Sony Alpha for YouTube, the Sony ZV-E1 for vlogging and even the new Sony Alpha 6700 for hybrid work.
Cameras

Sony FX6: My A-Camera is the Sony FX6 that lives in its own custom case. Having a cinema camera for my work is pivotal for my success. Built-in variable ND filters, SDI output, DCI 4k, XLR input, multiple custom buttons and many more features help me create the best videos possible. The fast sensor readout gives brilliant rolling shutter performance and the super clean 4k image on a codec that edits beautifully on any computer I use.
Sony FX30: My B-Camera is the Sony FX30. I have used this as a B-cam with a lot of my corporate shoots and in some cases it serves as an A-Cam. It is lightweight and perfect for gimbal work with high quality 4k footage. It has that 6k downsampled sensor to give me a slightly more detailed image than the FX6. With the internal fan, I have no worries pairing this on the side of the FX6 in long form interviews.
Sony ZV-E1: This is my new everyday vlog camera. The ZV-E1 has been perfect to take on location as a BTS video camera or for travel work. I have used it so much due to having that incredible sensor of the Sony Alpha 7S III and the image blows me away every single time. The most used feature for me has to be the Dynamic Active Stability if I ever need super steady gimbal-like shots without using a gimbal.
Sony Alpha 7 IV: This is now my main YouTube camera for my studio work and photography camera. The high 33MP sensor really gives incredible resolution and details in my photography work. It is probably my most used camera since it is a hybrid camera that takes great stills and great video.
Sony Alpha 6700: This is the newest addition to the team. It is a powerful APS-C hybrid camera that can do incredible photos and videos. The extra reach in the crop sensor makes it a perfect sports and wildlife camera paired with my Sony 200-600mm f/5.6-6.3 G lens.
Lenses

Sony 24-105mm f/4 G: This pairs perfectly with the Sony FX6 in run and gun freelance video shoots. The internal OSS in the lens makes it great to remove any micro jitters while filming and has a very versatile focal range for most work.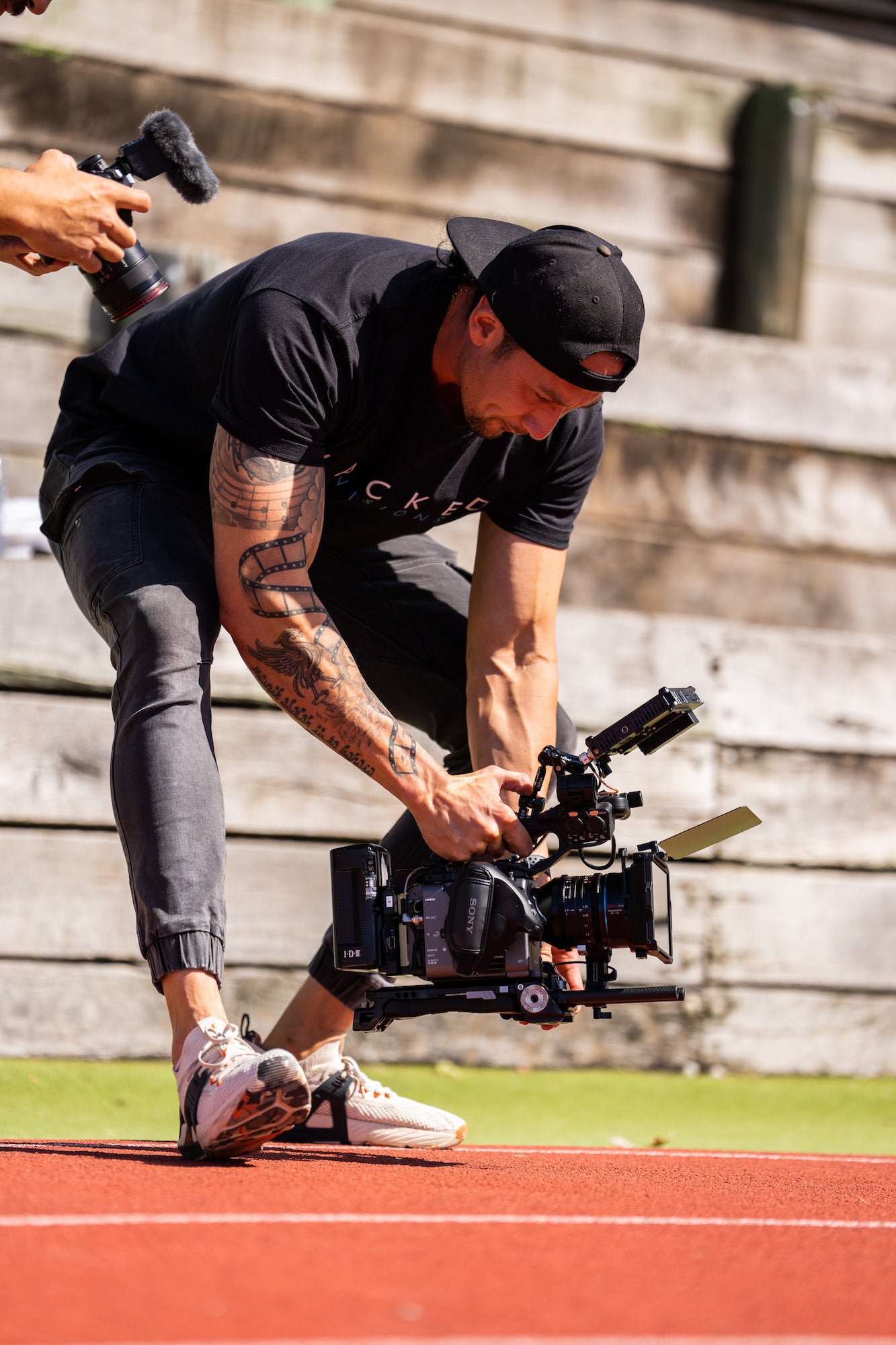 Video creator Jason Morris.
Sony 35mm f/1.4 G Master: This is a great low light lens I use for a lot of my portrait work.
Sony 24mm f/1.4 G Master: This is my main talking head lens for my YouTube work in my studio. It is the perfect field of view and amazing image quality even wide open at f/1.4.
Sony 50mm f/1.2 G Master: This is the newest lens to my line up and becoming one of the most used lenses in my kit. It is really hard to not use this lens. The image quality is second to none even when using it wide open at f/1.2. It renders a beautiful image in both photo and video work.
Sony 16-55mm f/2.8 G: This pairs very well with my Alpha 6700 and FX30 when doing either photo or video. It is very similar to the full frame 24-70mm focal length and has such amazing versatility.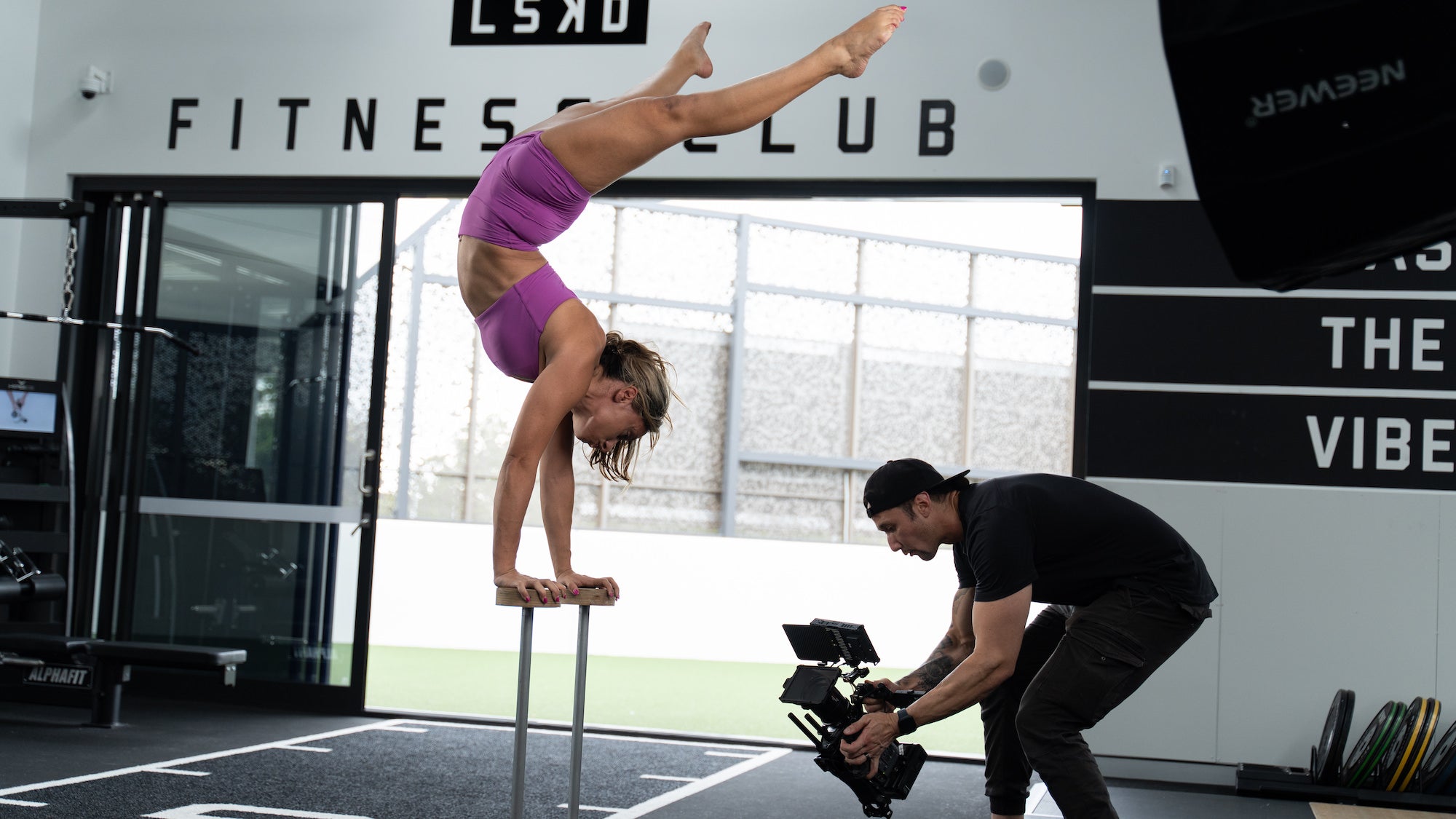 Video creator Jason Morris.
Sony 35mm f/1.8: I use this lens when I travel with the ZV-E1. Pairing the two gives a very light set up that I can pretty much take anywhere. The 35mm f/1.8 is no slouch with image performance considering it is significantly smaller than the 35mm GM version.
Sony 16-35mm f/4 G PZ: This is my vlogging lens if I ever need it paired with the ZV-E1. I love the size and weight of this and it performs really well in so many different situations. I tend to use the power zoom feature a lot with the ZV-E1.
Sony 200-600mm f/5.6-6.3 G: If I'm shooting sports or wildlife, this is the lens I use. It gives incredible reach and image quality, and in my opinion is the best value in this range.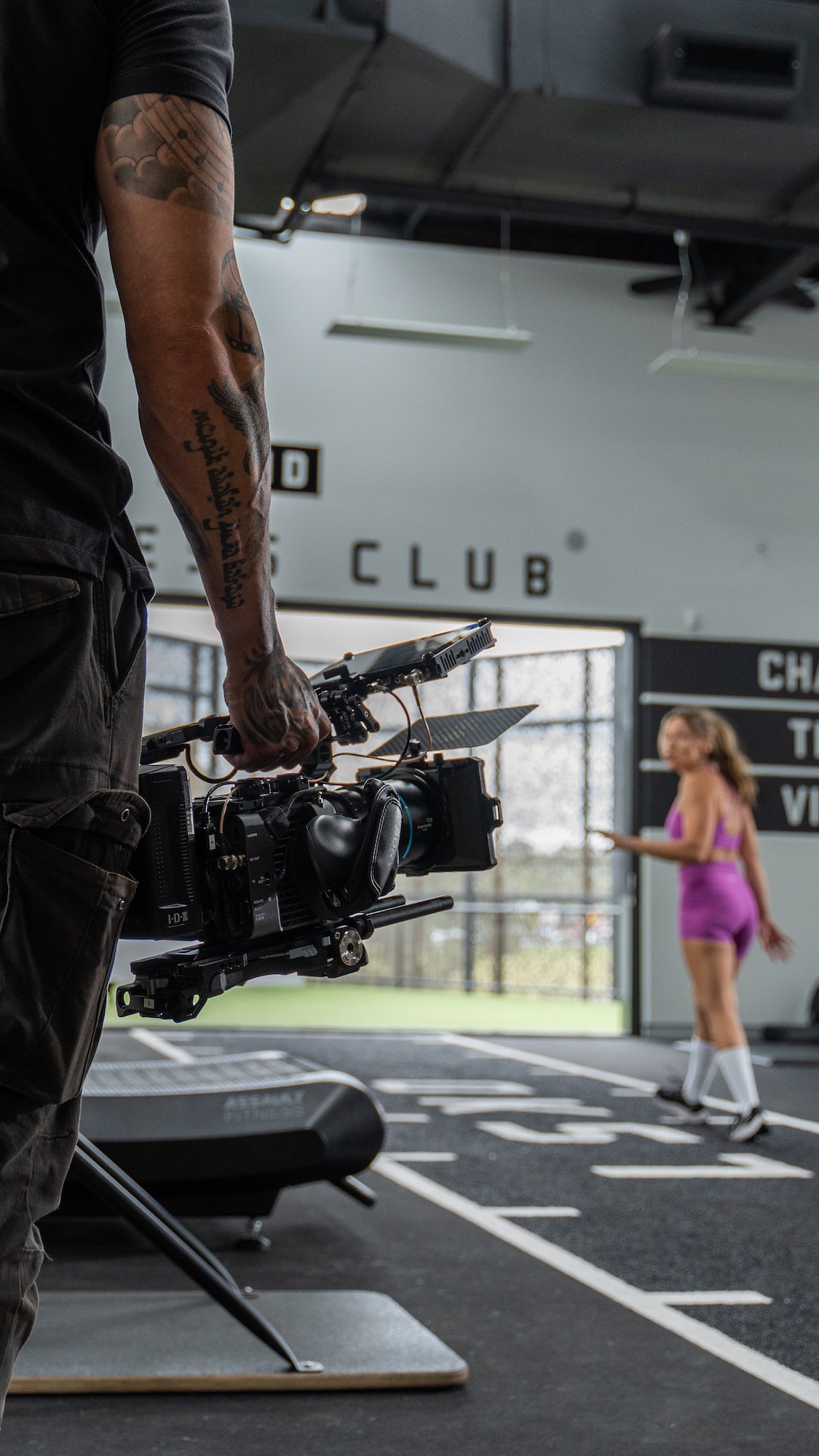 Accessories

Sony Type A TOUGH Memory Cards: These are my favorite cards and are extremely fast and reliable. The thicker, more durable design is the biggest reason I invest in these cards instead of regular SD cards.


Sony ECM-B1M Shotgun Microphone: This is the microphone I use for all my run and gun needs. Putting the microphone on auto mode actually dials in the audio perfectly in-camera. The cordless design has to be my favorite reason to own this microphone aside from audio quality.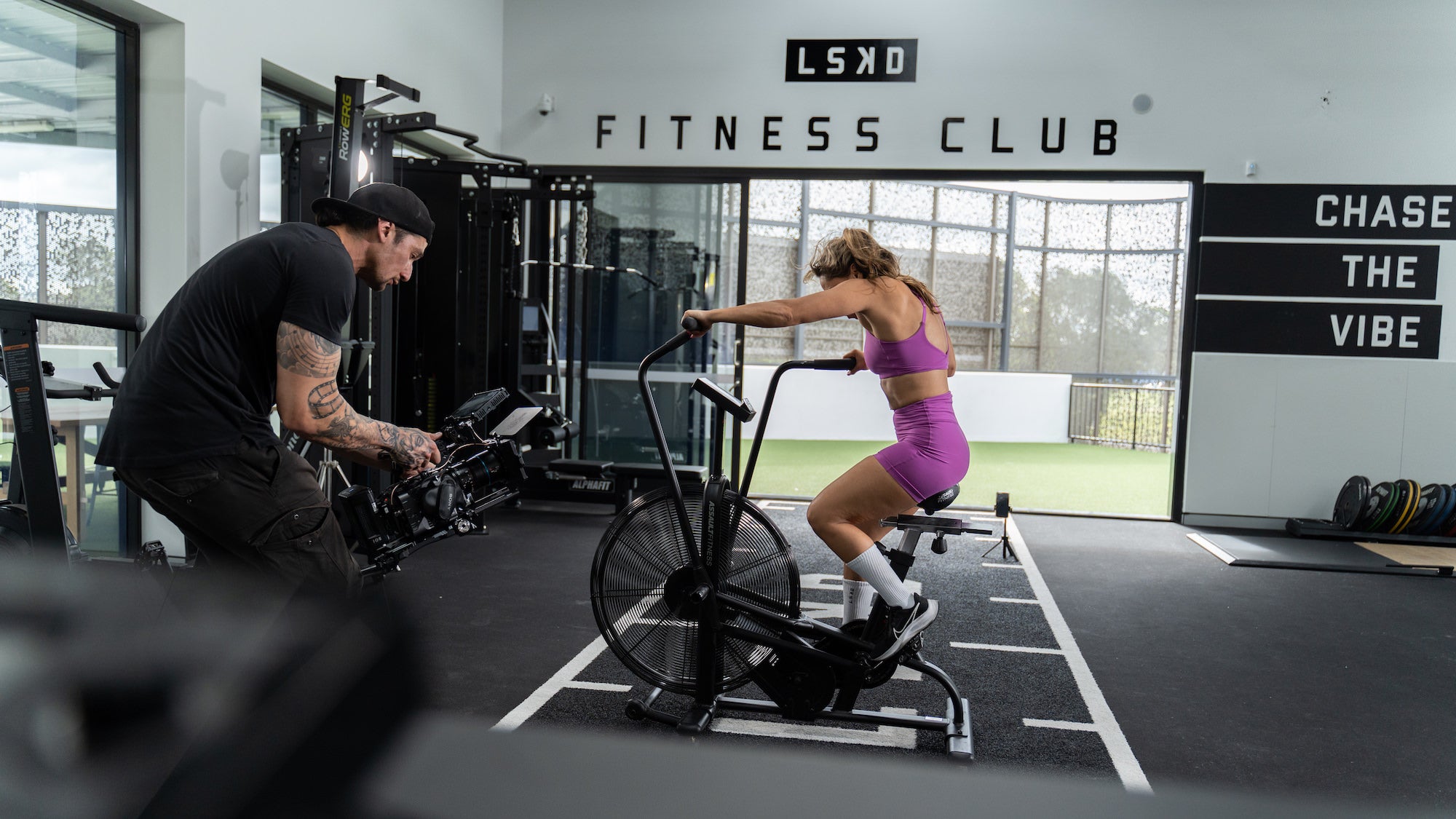 Video creator Jason Morris at work
Sony GP-VPT2BT Wireless Bluetooth Grip & Tripod: This handle is perfect when paired with my ZV-E1. It makes vlogging so much easier with the bluetooth record button and zoom button especially paired with the 16-35mm PZ lens. Even placing the camera down on a table is made easier with this device.


Freewell VND System: VND systems are crucial to keep proper exposure and shutter settings in video. The FX6 luckily has internal ND filters whereas the Alpha cameras need a variable ND. These are quick and easy to use and also give me the ability to add mist filters to them.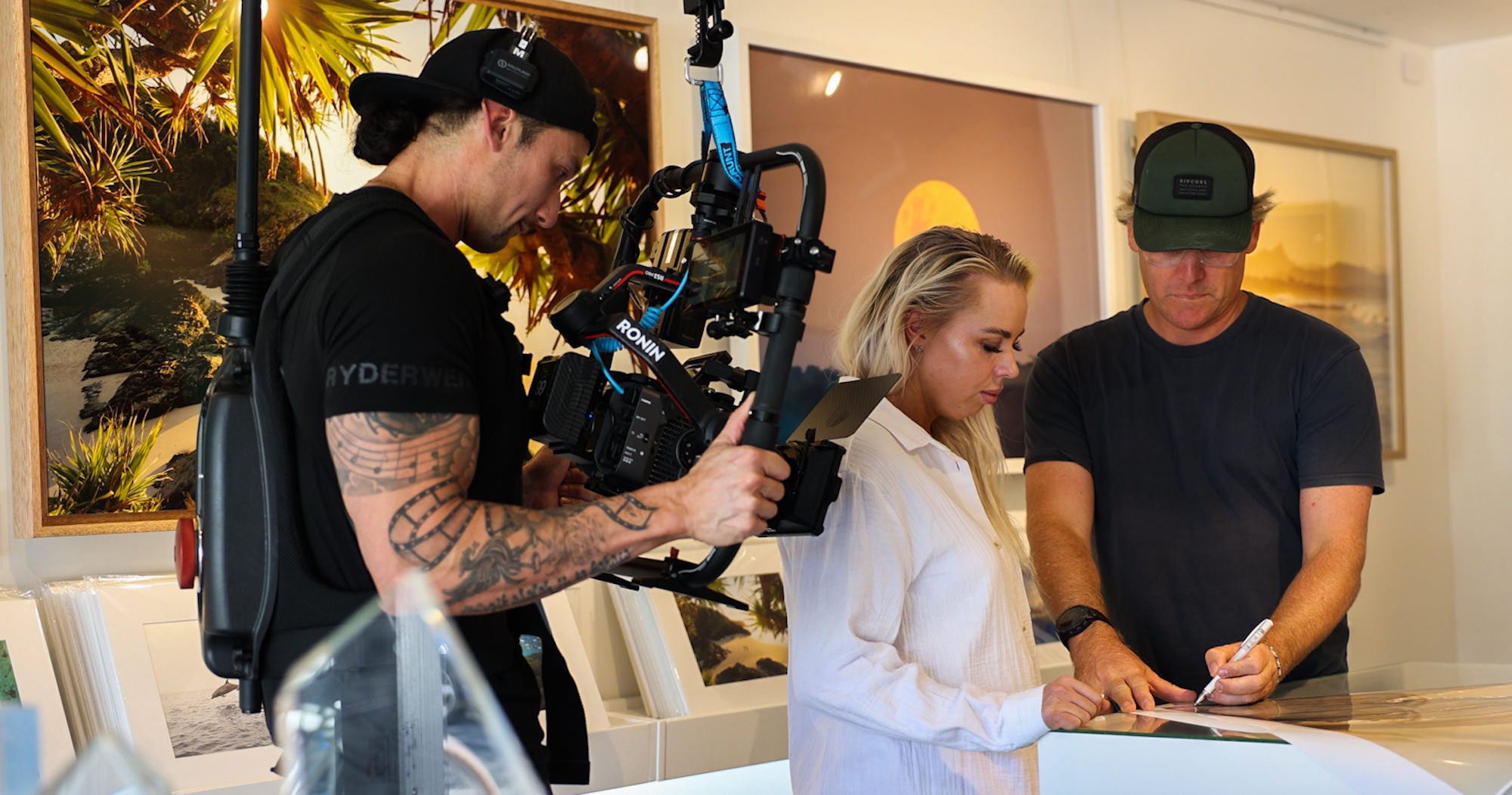 Video creator Jason Morris
Ninja V: This monitor pairs well with my FX line and Alpha cameras. It is amazing with the FX6 and having the ability to record internal Pro-Res RAW through the HDMI cable to give me more flexibility in post-production and a 12-bit RAW Pro-Res file.

Various Lighting: I have a ton of lighting gear including tube lights, COB lights, LED panels and tungsten lights for all my filmmaking needs. Lighting is one of the most important aspects in filmmaking and this is they key to any good footage. Even when you don't need lights you need the ability to control the available light you have with negative fill or even bounce boards.
See more of Jason's work on Instagram (@jasonmorrisphotocinema) and on his YouTube Channel.