David Le (@davidle_nz) is a full time wedding and commercial photographer who made the switch over to Sony Alpha mirrorless from Canon when he came to an inflection point in his career. "I had a decision to make: to invest more into Canon glass or make the switch to Sony," he explains. "Some of the big draws for me in making the switch was the new technology of mirrorless that I could see Sony was investing in, the compact size and the electronic view finder allowing me the ability to see the exposure of my shot. This cut down overshooting by allowing me to be more efficient with my shooting, which in turn helped cut down my post production and culling time as I was nailing the shot I needed in camera. This was the best decision I made for my career as it allowed me to progress faster than I would have if I stayed with Canon, and I knew the support given by Sony was far superior." We caught up with David to learn more about his wedding photography gear. Keep reading as he shares his what's in his bag.

My background is in design, specializing in print media, and then I fell into wedding photography when a friend of mine asked if I could shoot her wedding when her photographer pulled out two weeks before. At that stage I didn't even own a camera. I shot the wedding and fell in love with the whole dynamics of a wedding day. Fast forward to 2016 when I switched to Sony and I couldn't have made a better decision for my career as a full time wedding photographer. Sony has not only made it even easier to get the shots I want want, but the support that the team at Sony has given me over the years has been amazing. I love my Sony prime lenses and my Sony Alpha bodies that give me features and customization like custom button layouts and the ability to punch into focus to really suit my shooting style. Below, you can see a list of the gear I include in my kit for photographing weddings.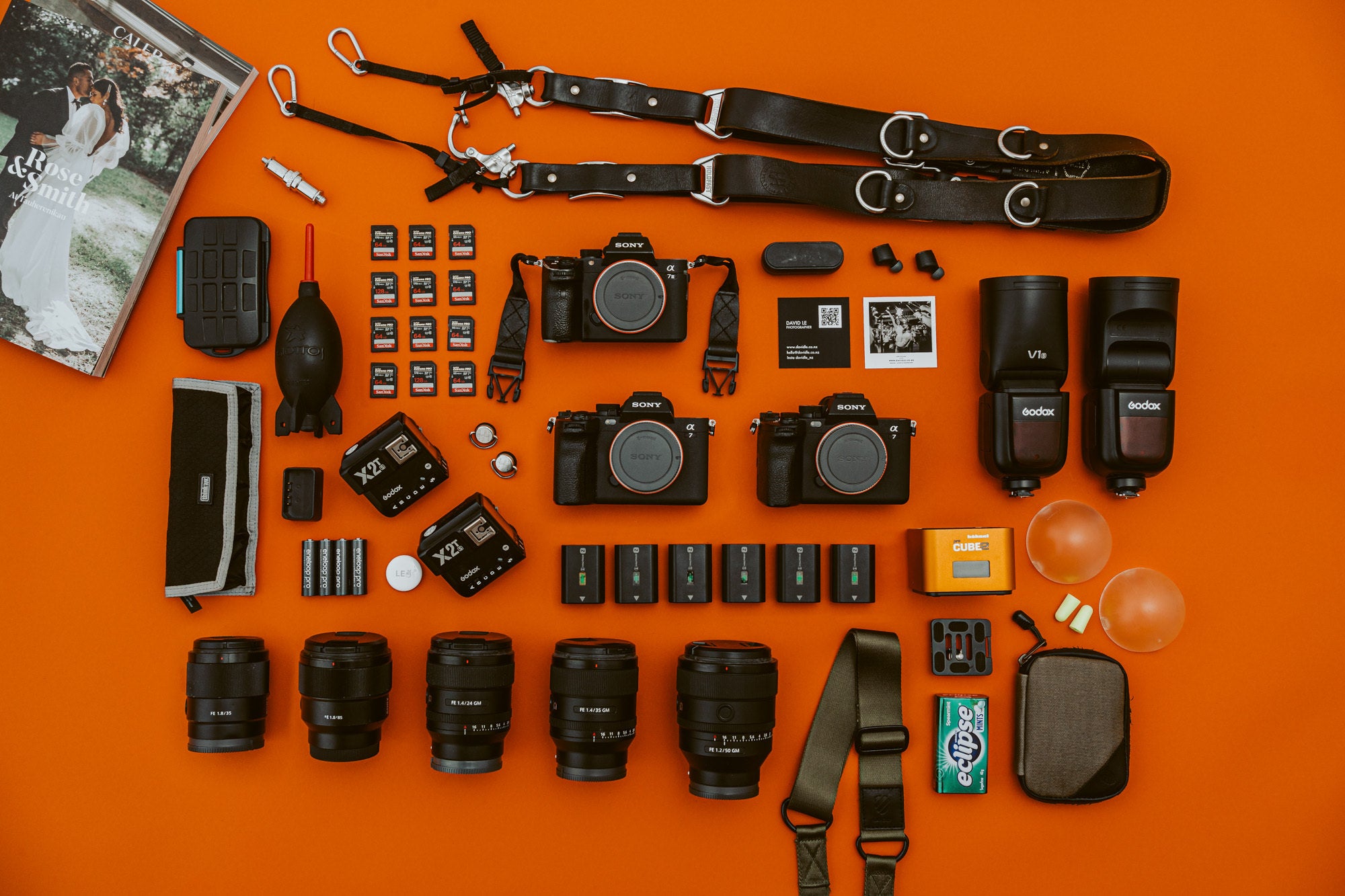 Cameras
Sony Alpha 7 IV (2): On a wedding day I run a two-camera setup which consists of two amazing Sony Alpha 7 IVs. I'd describe this body as the perfect wedding camera body - plenty of megapixels, lightweight, feature-packed and the autofocus ability for the various aspects of wedding day is amazing. I shoot primes on wedding day so the dual camera setup allows me to run two separate focal lengths, depending on the space and situation I am capturing.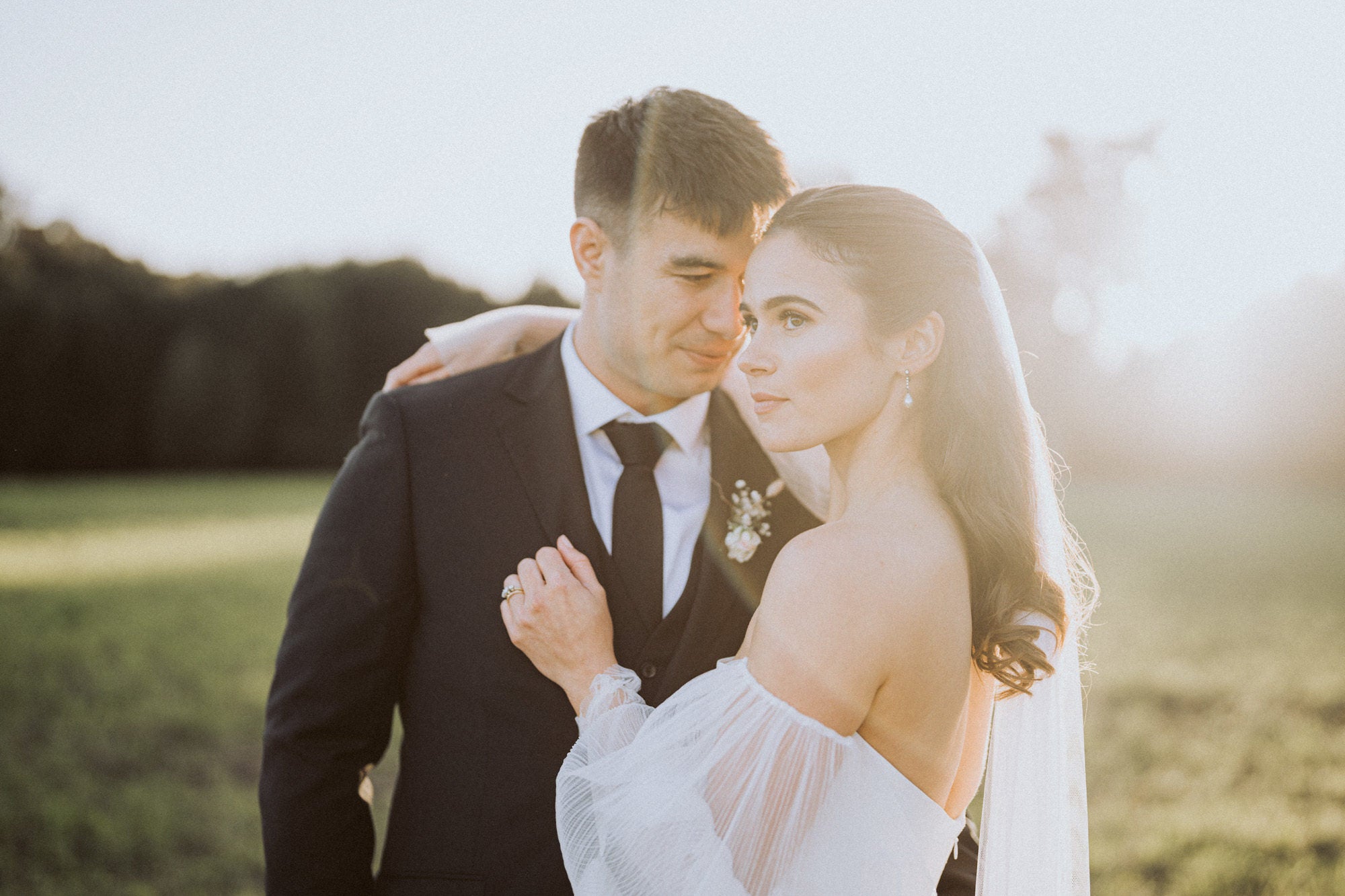 Photo by David Le. Sony Alpha 7 IV. Sony 50mm f/1.2 G Master. 1/1250-sec., f/1.2, ISO 100
The Sony Alpha 7 IV is so versatile, in this shot it's paired with the Sony 35mm f/1.4 G Master, and the walk back down the aisle while confetti is thrown. The eye focus system and its ability to lock into the subject really comes into its element even with confetti coming into the frame.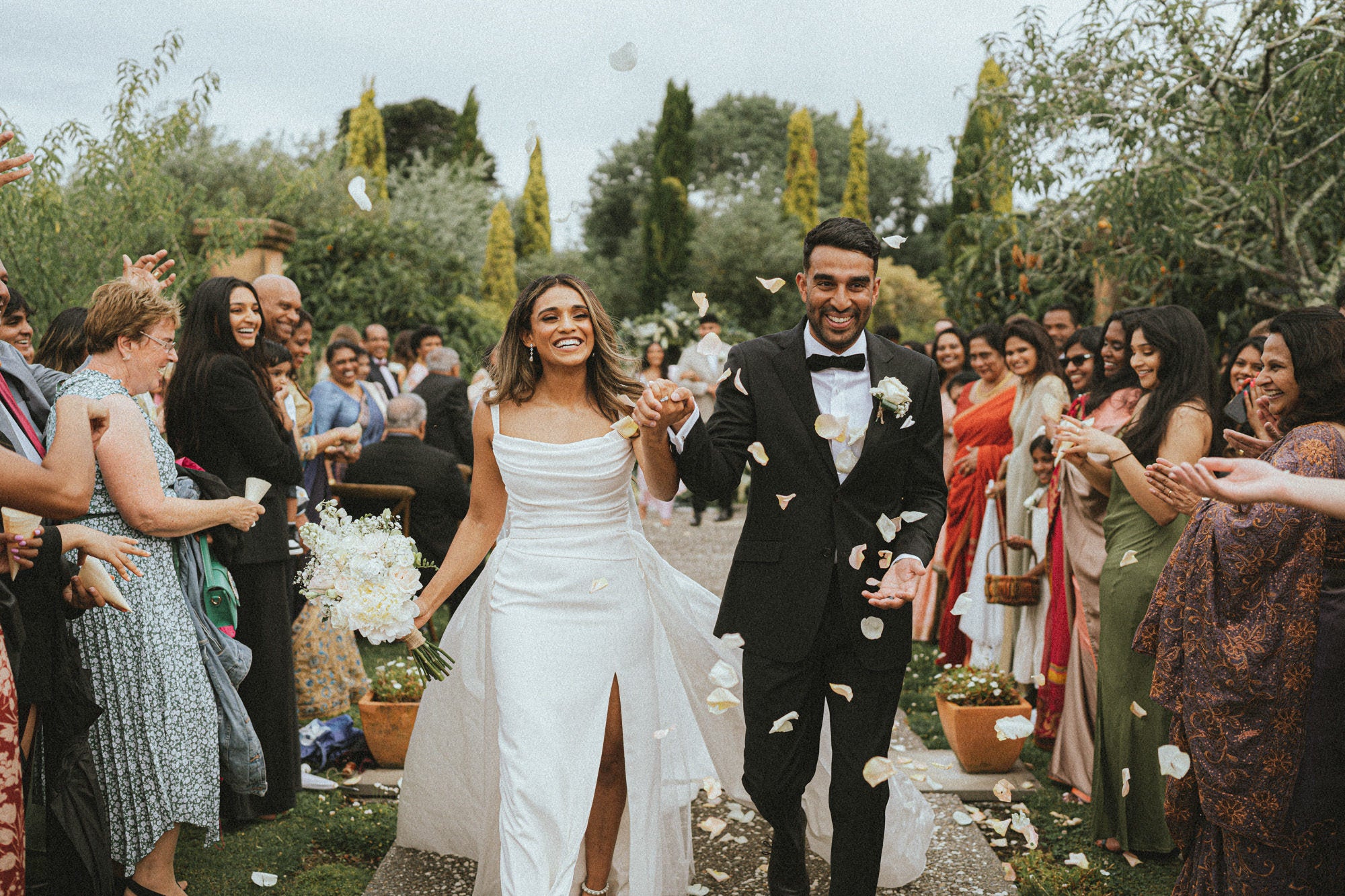 Photo by David Le. Sony Alpha 7 IV. Sony 35mm f/1.4 G Master. 1/4000-sec., f/2, ISO 100
Sony Alpha 7 III: As I run a two-camera system, my backup camera system is the Alpha 7 III, which I used to run as my main dual body system. When I upgraded to the Sony Alpha 7 IV, I kept one of the Sony Alpha 7 IIIs as my backup camera. It still packs a punch, and anyone looking to step into the mirrorless world would not be disappointed in it.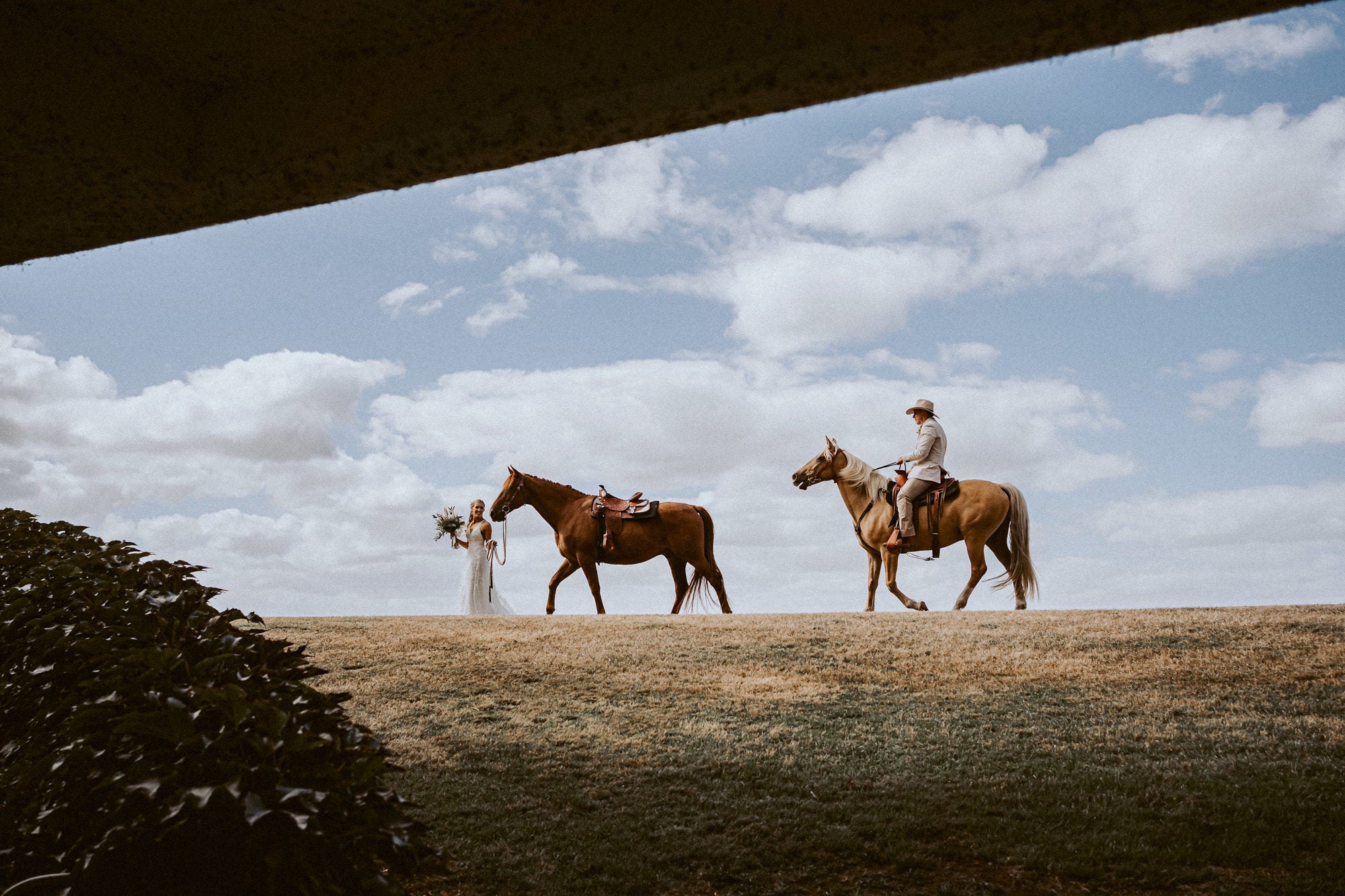 Photo by David Le. Sony Alpha 7 III. Sony 35mm f/1.8. 1/1000-sec., f/3.5, ISO 100
I love the the tilt up and down screen of the Sony Alpha 7 III. It really helped when shooting from the hip and allowing me to get different perspectives with the ability to stay in line with my subjects compared to the tilt out screens.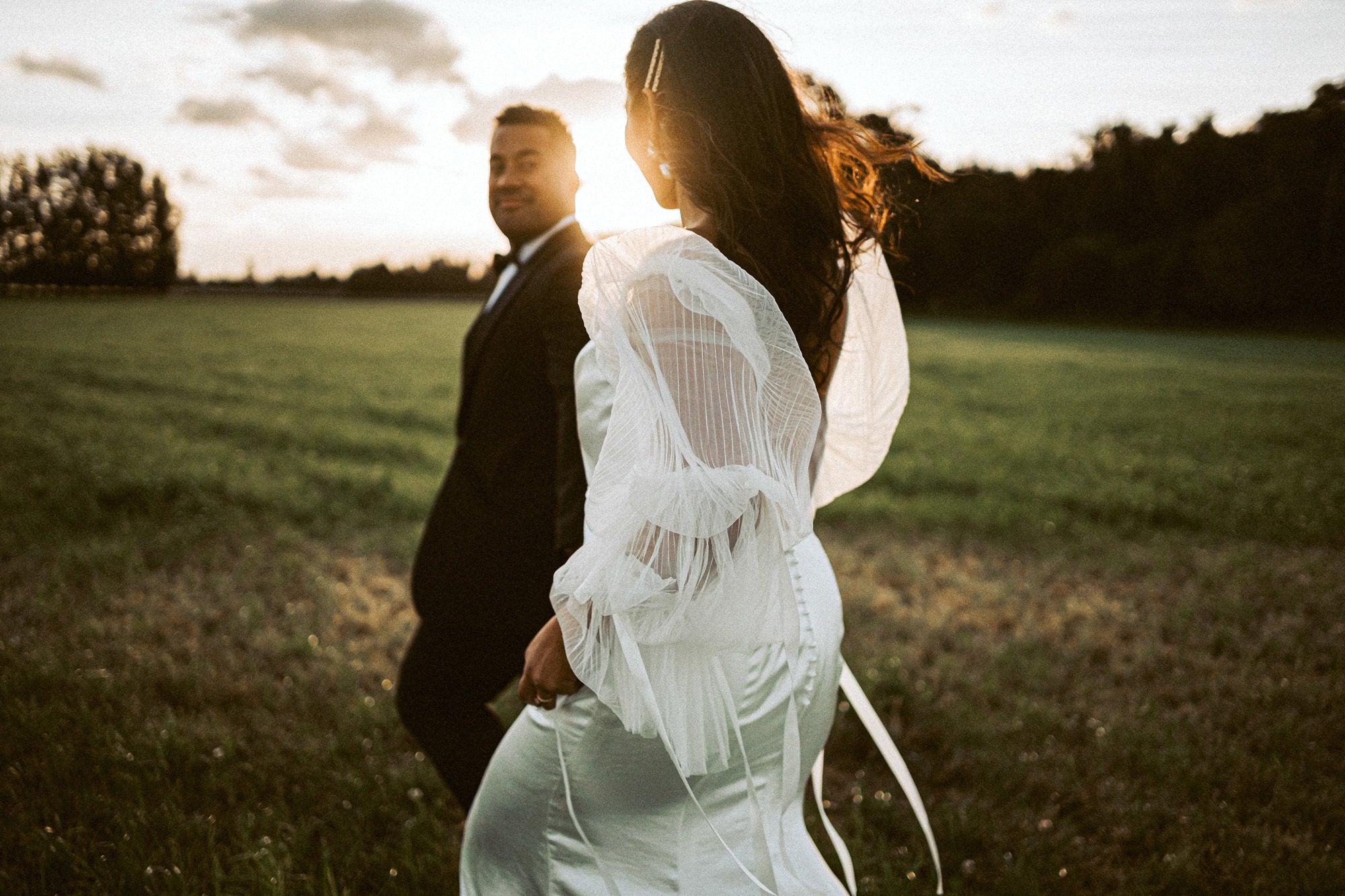 Photo by David Le. Sony Alpha 7 III. Sony 35mm f/1.8. 1/2500-sec., f/1.8, ISO 250
Lenses
Sony 35mm f/1.4 G Master: The two camera set up allows me the ability to run two prime lenses at any given time, with the bulk of the day being the 35mm focal length. It's just so versatile – I use it for details, ceremony, portraits, candids and even right to the end of the night. For me, it's the perfect all rounder and with the way I shoot, it allows me to get close enough to people or the subject without feeling like I'm intruding into their space. It's also wide enough in 90% of everyday wedding situations. 35mm is the perfect focal length if you are deciding on running one prime lens, it can really do it all.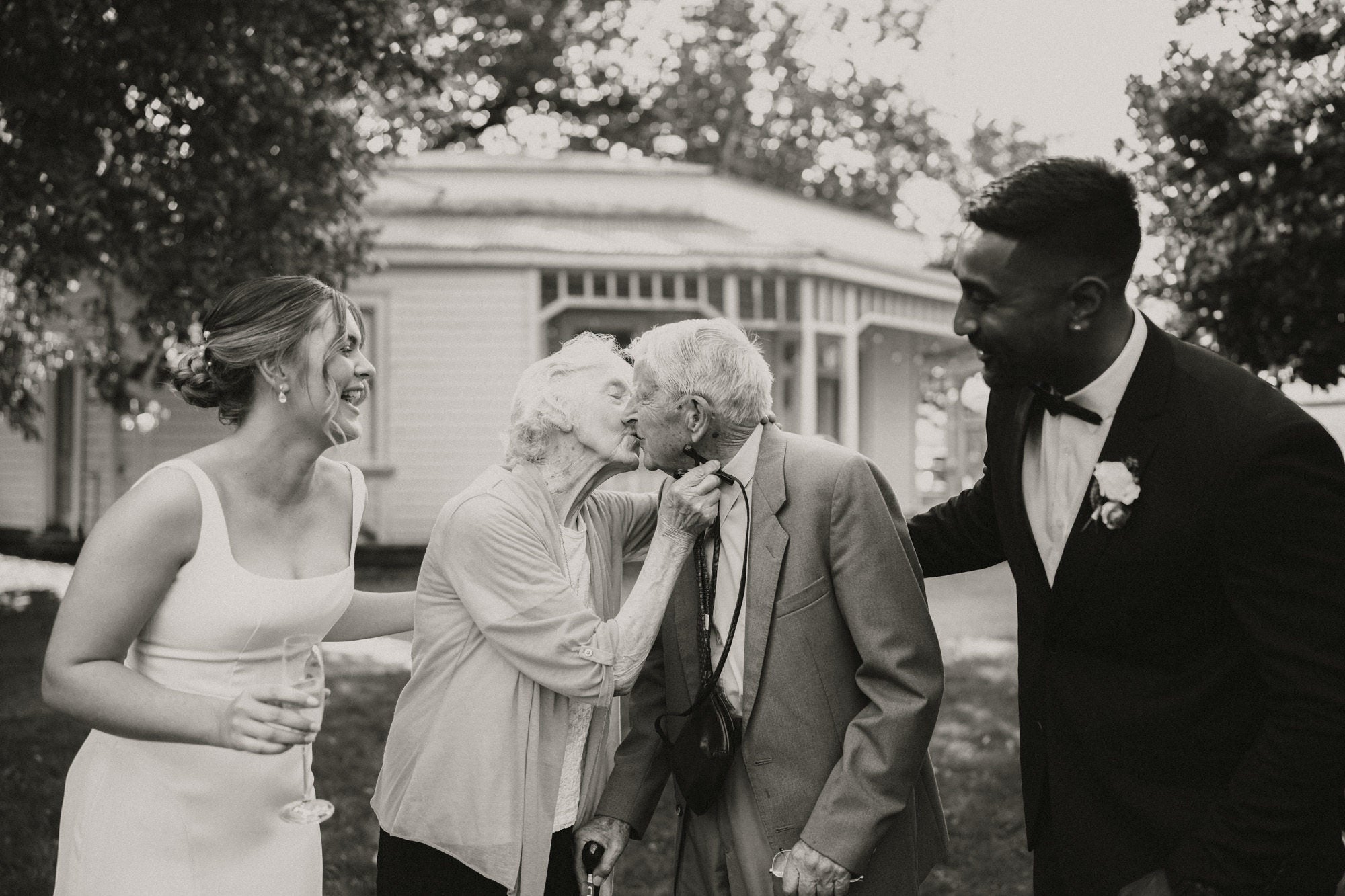 Photo by David Le. Sony Alpha 7 IV. Sony 35mm f/1.4 G Master. 1/1000-sec., f/1.8, ISO 200
Sony 50mm f/1.2 G Master: The bokeh low light beast. When I'm wanting to isolate the subject and get some beautiful portraits, the 50mm is my lens of choice. I love its creamy bokeh and how in low light situations where flash would be too intrusive, it allows me the ability to shoot in the available ambient light without the need to crank the ISO. I'm a big fan of shooting wide open for portraits and at f/1.2, this is amazing.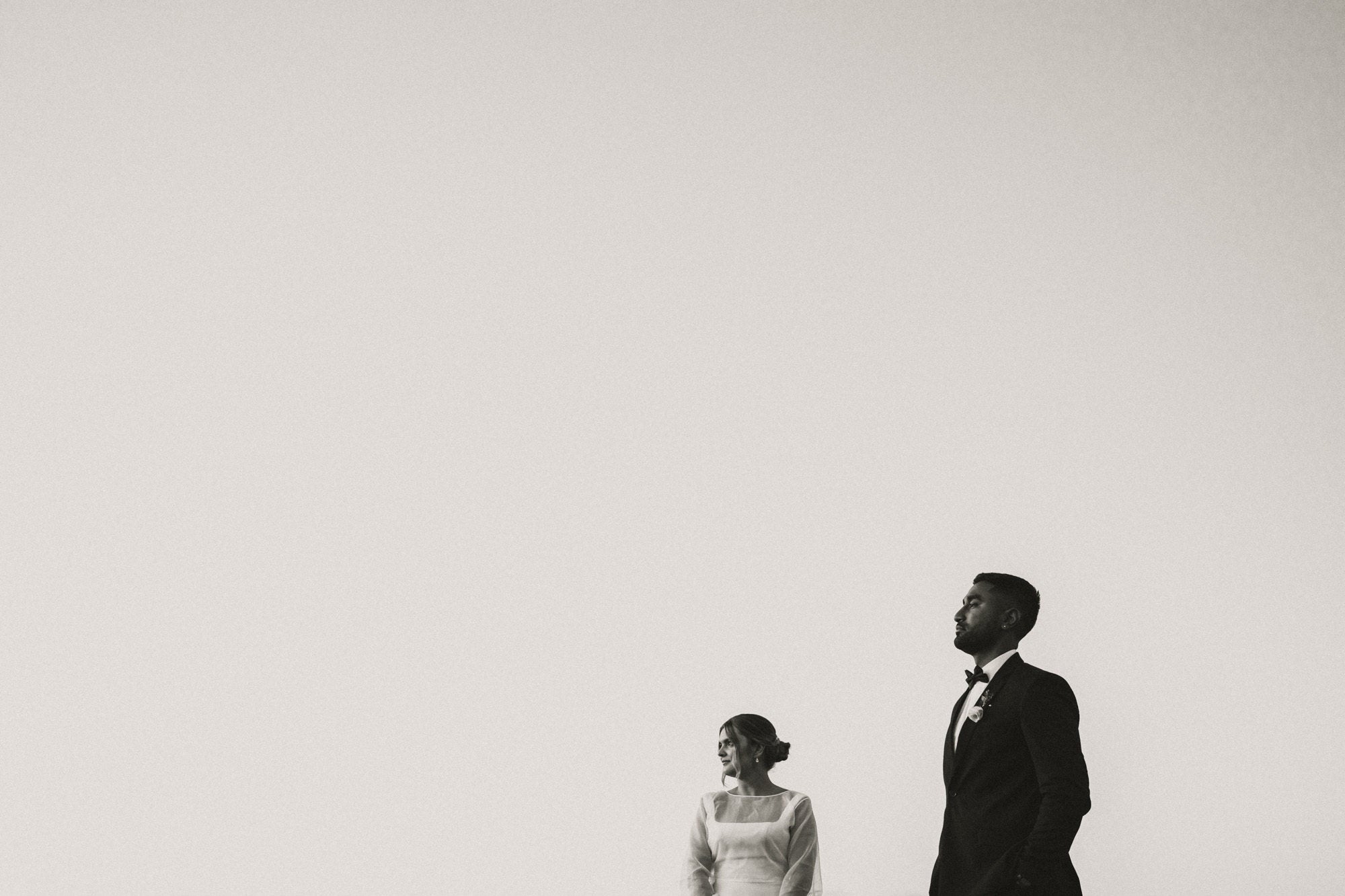 Photo by David Le. Sony Alpha 7 IV. Sony 50mm f/1.2 G Master. 1/125-sec., f/3.2, ISO 1250
Sony 24mm f/1.4 G Master: The 24mm is quite a specific lens in my wedding day kit. It really only comes out when the 35mm isn't quite wide enough or where space is limited. Great for tiny churches/set ups and large group shots. I also use the 24mm for venue wide detail shots.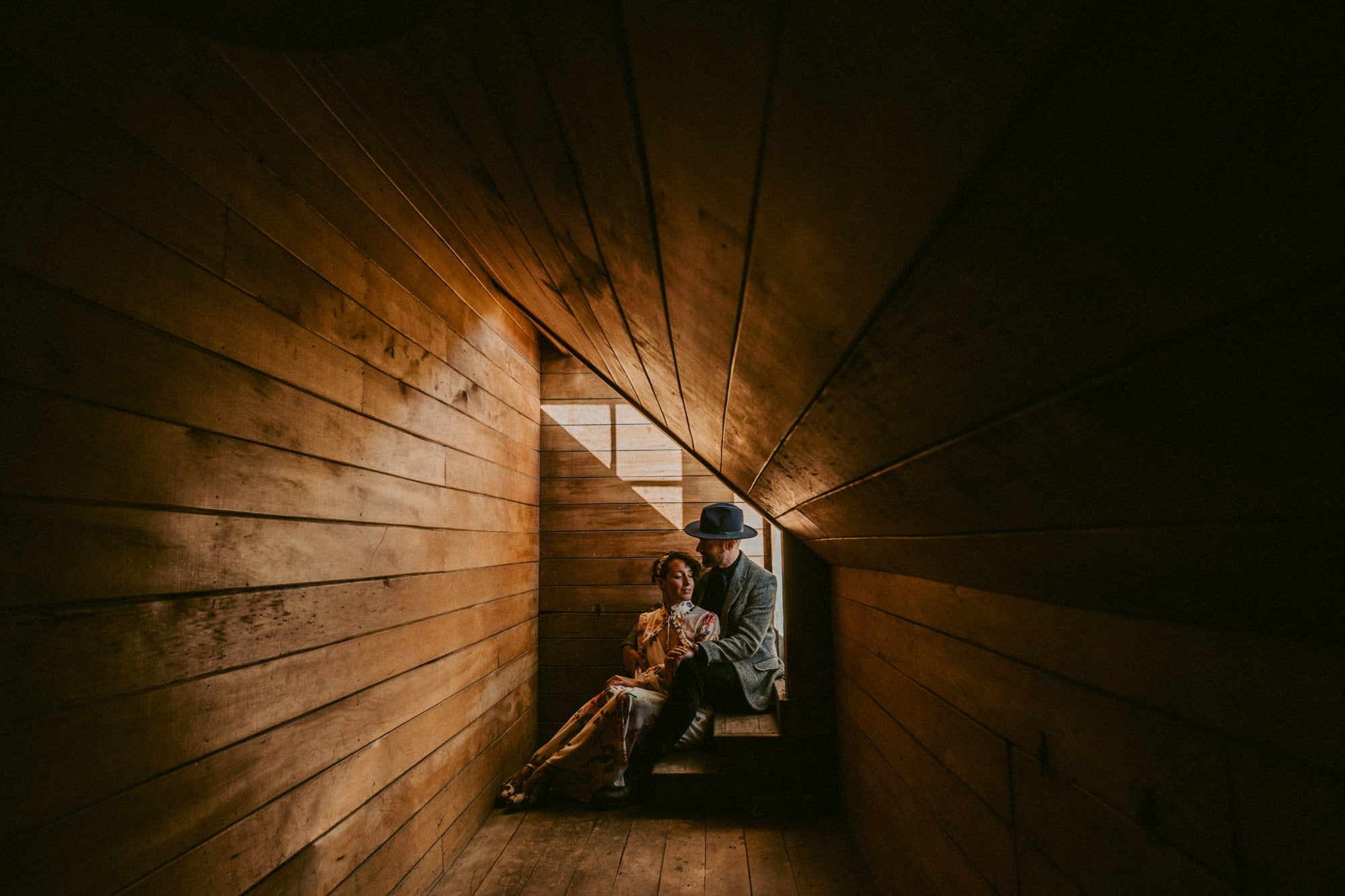 Photo by David Le. Sony Alpha 7 IV. Sony 24mm f/1.4 G Master. 1/80-sec., f/4, ISO 100
Sony 85mm f/1.8: When the 50mm isn't quite tele enough and you need a bit more reach without resorting to the 135mm, the 85mm is great. In smaller spaces where the 135mm isn't necessary the 85mm comes into its own, small and lightweight, I also use this lens when doing automotive and sport photography.
Sony 35mm f/1.8: This is paired up with my third camera body as a spare. It's a tiny but mighty lens. If you're wanting a low-key lightweight set up, this is the lens you'd pair up with.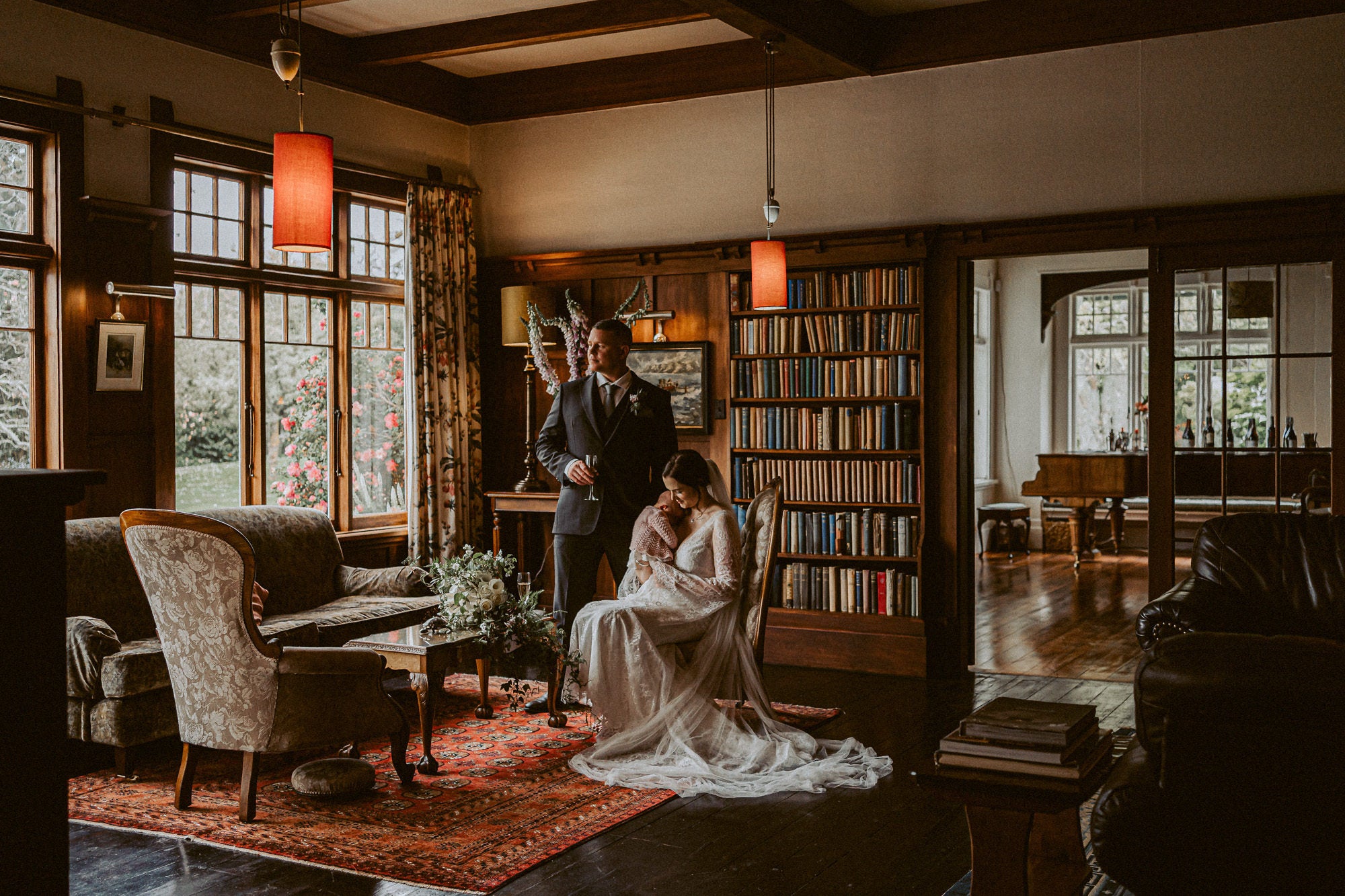 Photo by David Le. Sony Alpha 7 III. Sony 35mm f/1.8. 1/250-sec., f/2.8, ISO 320
Accessories
HoldFast Gear Moneymaker Straps: Not only are they functional but they look great too. They allow me to use my hands if needed and I can trust they are going to hold my Sonys securely.
Godox V1 Speedlights: They are great to have, when the light has gone, on the dance floor and also to team up with Godox X2T wireless triggers for an easy go to crowd pleaser backlit shot especially in the rain - a wedding photographers fall-back magic trick.
Sony NP-FZ100 Batteries: I usually can go a full wedding day without the need to switch out my camera batteries. But If I do, I've plenty on hand, which also comes in handy when shooting back-to-back multiple weddings where I can charge and rotate batteries without being caught short.
Photo by David Le. Sony Alpha 7 IV. Sony 35mm f/1.4 G Master. 1/800-sec., f/2, ISO 200
Memory Cards: I have a never ending supply of memory cards. If you're serious about shooting you have to run a dual card set up, one to write to and run to back up to. Memory cards, and a lot of them are your best friends.
Hahnel Pro Cube 2 charger: I swear by this little box. It can charge two NPFZ100 and also a USB device like my Speedlight battery charge in quick time. As well as having an easy adapter plate to charge 4x AA batteries, a small but mighty box.
Apple AirTag: When you travel around, it's great to keep track of your kit!
Mints & Gum: When you're interacting with so many guests and vendors on a wedding day or commercial shoot, you want to have minty fresh breath!
See more of David Le's work on Instagram @davidle_nz.