Ezekiel Coppersmith (@ezekiel_coppersmith) is a photographer, drone pilot and nature lover. He enjoys photographing the Milky Way in all its glory from a variety of locations, and he relies on a single Sony Alpha camera body and two Sony prime lenses to deliver those crisp, pinpoint results. We caught up with him to learn more about which camera and lenses are always in his bag for astrophotography and why.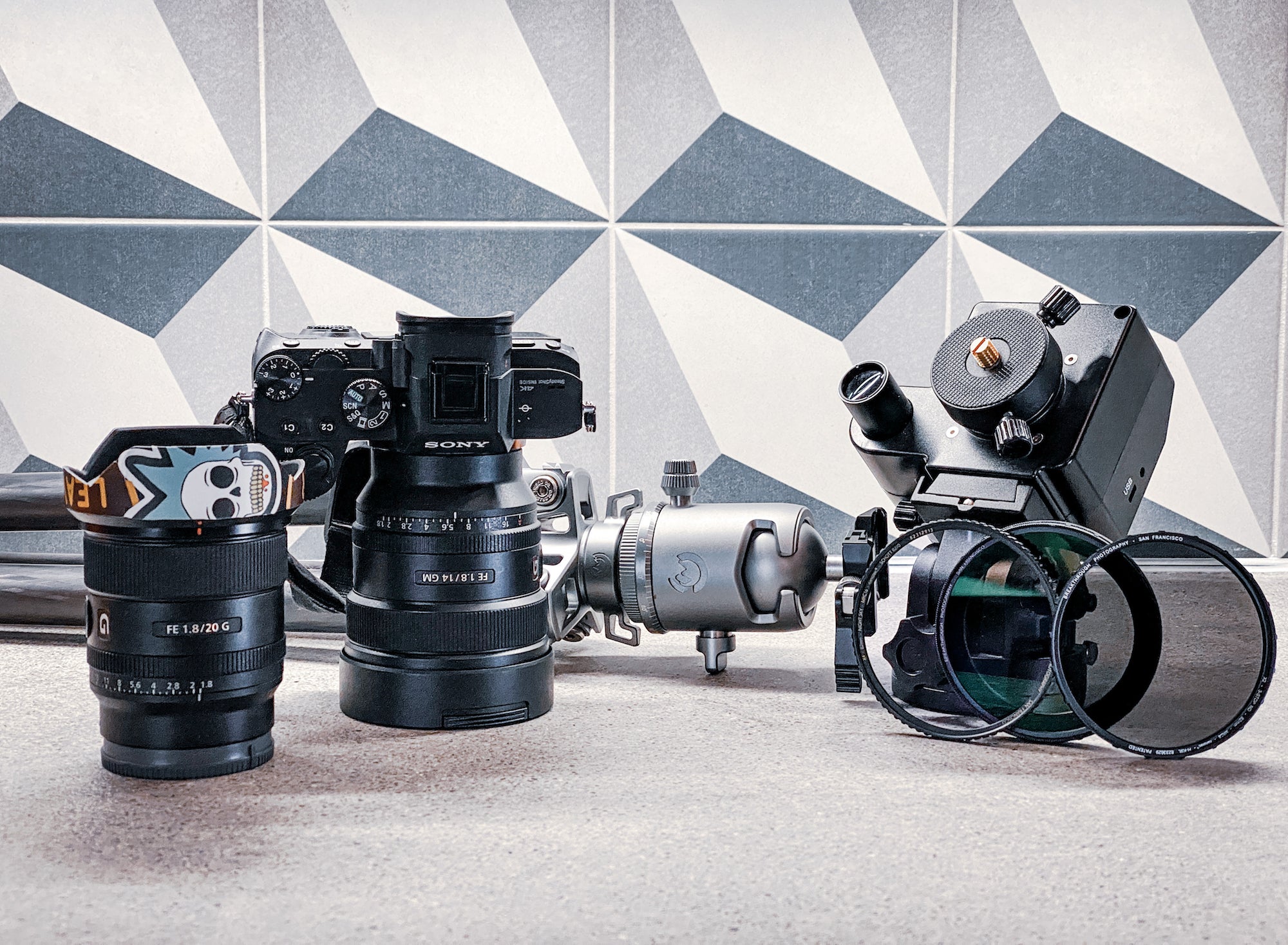 Hobbyist astrophotographer Ezekiel Coppersmith uses this one Sony Alpha camera and two Sony primes for capturing crisp images of the Milky Way galaxy.
Camera
Sony Alpha 7 III: For years I flip-flopped through camera brands and never really had confidence in any camera system I owned. That was until I decided to dive into the Sony camera system. From the very first time I picked my Sony Alpha 7 III, I knew that I had not only bought into a camera brand, I bought into a family that is on the leading edge of technology. I've been shooting with my Alpha 7 III for two years now and each time I pick it up my creativity flows through the camera with no limitations holding me back.
I find that in my Milky Way landscape photography that I ask a lot from a camera system and the Alpha 7 III has never let me down. From the incredible low light performance and insane dynamic range, I can show the world our night skies while most lay peacefully asleep throughout the night. I wander throughout the Appalachian mountains at all hours of the night capturing our amazing universe. In this photo I was out at 3:00am and was completely socked in with rain and fog, but out of nowhere the temperature dropped very quickly and the sky opened up to reveal the amazing Milky Way. Shot on the Sony Alpha 7 III and Sony 20mm f/1.8 G.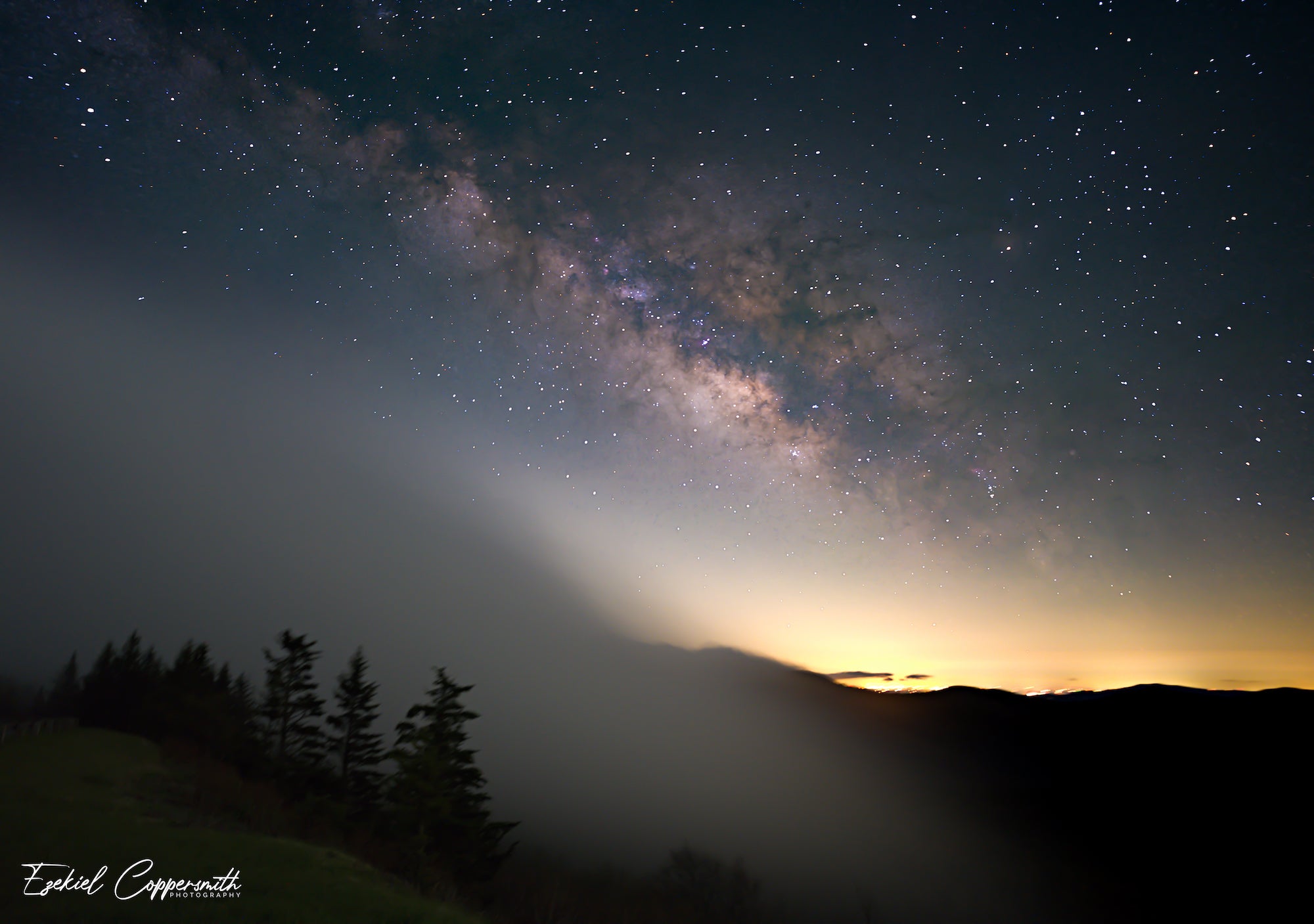 Photo by Ezekiel Coppersmith. Sony α7 III. Sony 20mm f/1.8 G.
Lenses
Sony 20mm f/1.8 G: This little lens has been through it all. From the mountains of Washington state to the Mountains of Southern Appalachians. This lens had literally stayed on my camera for close to eight months with thousands of photos captured. I have found it to be the most useful Milky Way lens out there for ultra wide. I am easily able to make the viewer feel that they are immersed in the photo with its wide field of view and incredible sharpness...it makes you feel as though you're standing there with me.
Here I was hiking through the night near Devil's Courthouse, when I found that the Milky Way lined up perfectly with the mountains. Shot with the Sony Alpha 7 III and Sony 20mm f/1.8.
Sony 14mm f/1.8 G Master: While this lens is new to my camera bag, it has not been off of my camera body very much. The extremely ultra-wide field of view that it offers allows me to get everything I need in the frame with minimal distortion and incredible sharpness from corner to corner. The lightweight of such a fast aperture lens and being so ultra-wide has made my hikes a lot less strenuous and enjoyable.
In this photo a buddy and I hiked to the top of Black Balsam where we shared stories of our recent hikes as the Milky Way rose above us. Shot with the Sony Alpha 7 III and Sony 14mm f/1.8 G Master.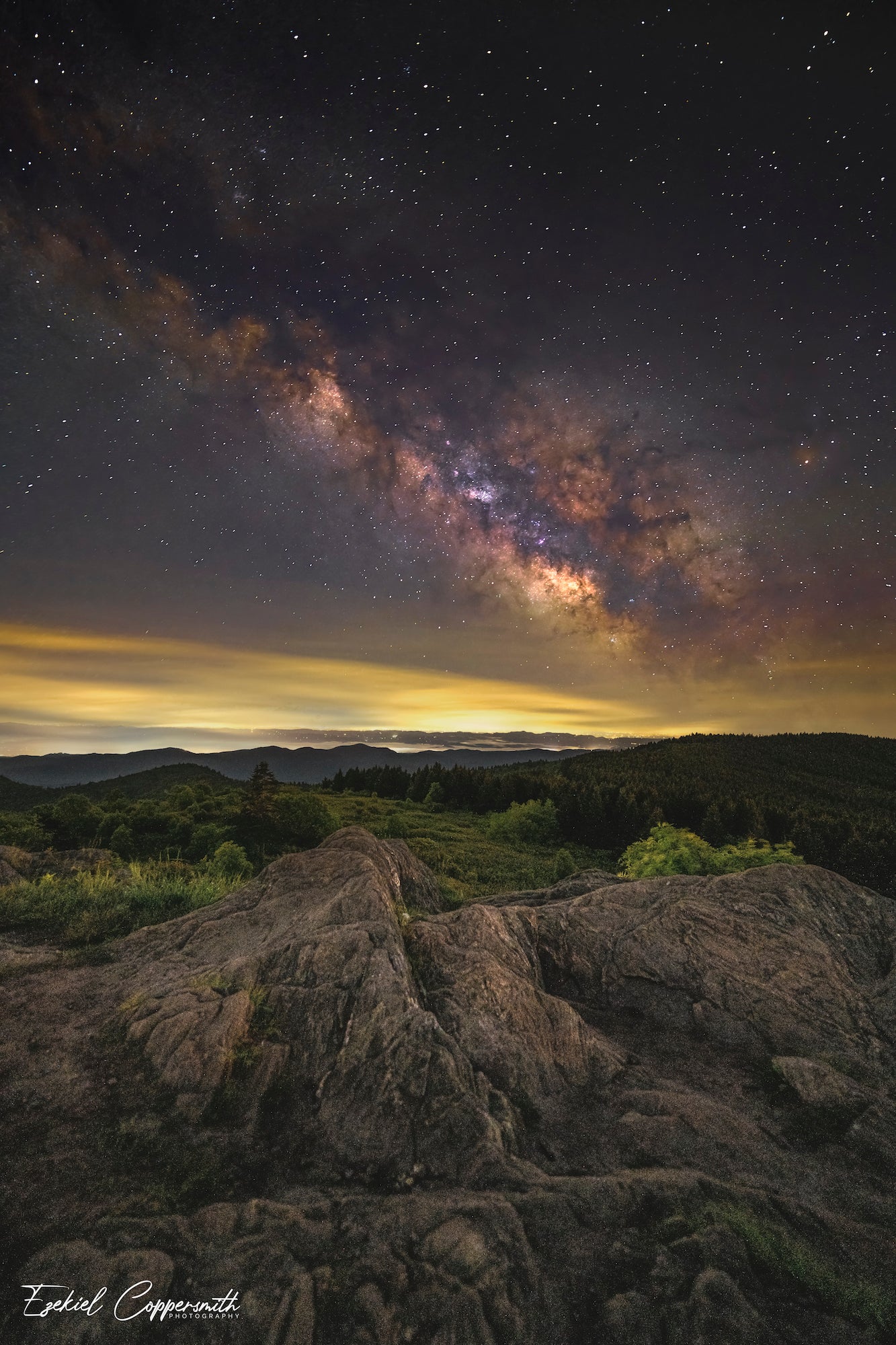 Photo by Ezekiel Coppersmith. Sony α7 III. Sony 14mm f/1.8 G Master.
Accessories
IOptron SkyTracker Pro: The Sky Tracker allows me to take 1 minute plus long exposures of our night sky with really low ISO and utilizing the lenses sharpest apertures of f/2.8-f/3.5.
Roaming through the night I find myself lying in the middle of the Blue Ridge Parkway shooting the Milky Way. Shot with the Sony Alpha 7 III and Sony 20mm f/1.8.
Colorado Tripod Company Tripod: This Tripod is lightweight and handmade in Colorado with the finest materials. This tripod truly allows me to stabilize my Sony system to the fullest extent and remain lightweight while hiking through the mountains.
BreakThrough Photography Filters: I use the Light Pollution Filter, CPL Filter, and ND Filter to produce all of my Milky Way shots with one, or two, or a combination of all 3 to make every aspect of my photos POP.
See more of Ezekiel Coppersmith's work on Instagram @ezekiel_coppersmith.