The full-frame Sony VENICE is one of the most hotly anticipated cameras of the decade for filmmakers. To show some of the camera's capabilities, Sony Artisan Of Imagery Jeff Berlin was commissioned to create a real-world test. "The VENICE is cool," says Berlin. "It's a world-class cinema camera that records 6K at 16-bit, so that's billions of gradations of color and detail, which is great for HDR. The full-frame sensor offers a beautiful, shallow depth of field while its new sensor gives cinematographers a real-world 15-stop dynamic range. It's really just an excellent professional-level camera with a very cinematic picture."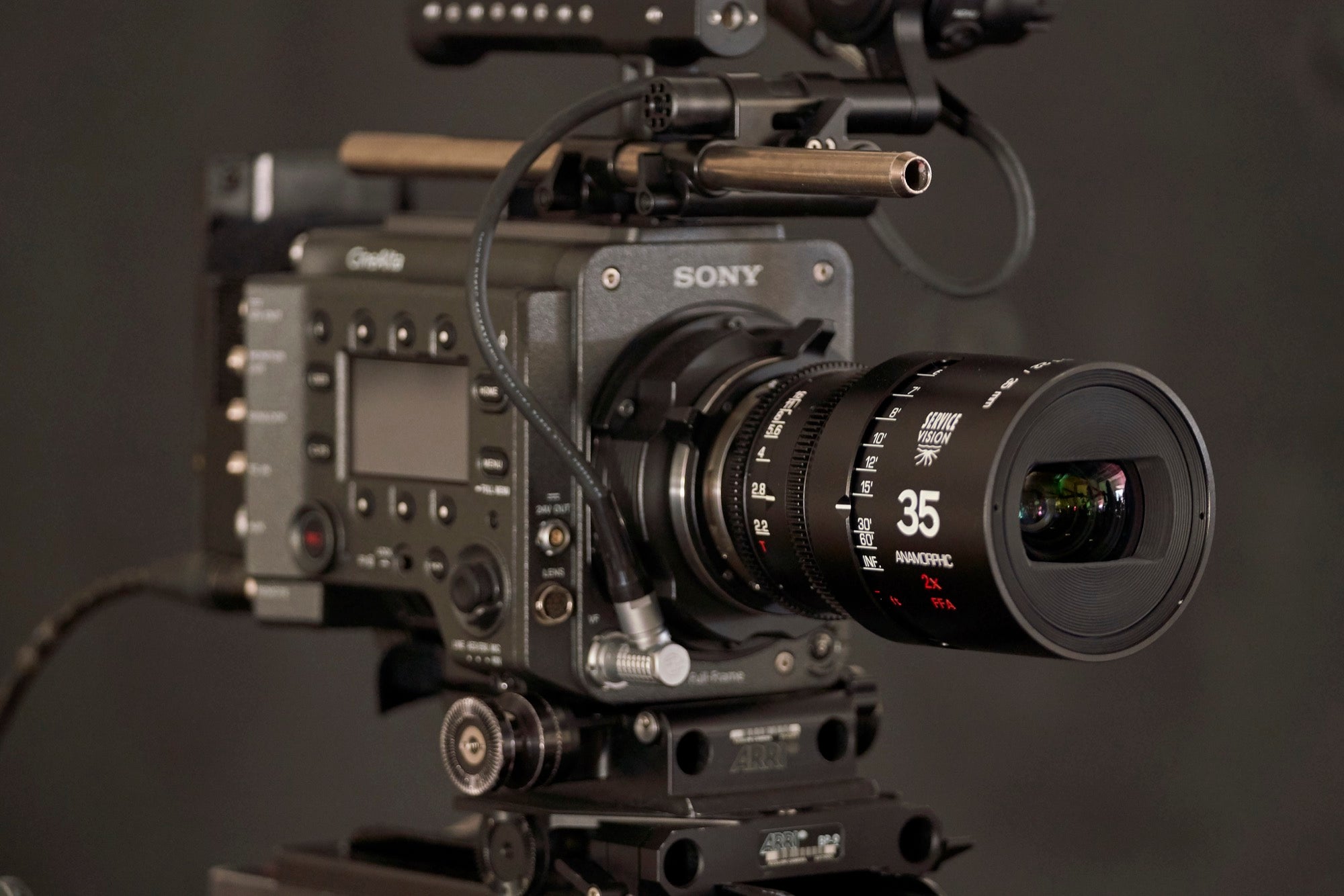 For the test, Berlin and his team concepted a short film. Among the goals for the film was showcasing how the camera renders skin tones. "To show how the camera performs with skin-tones, we came up with the idea to shoot a fashion video. Proper casting of this was critical so I called the owner of the model agency, whom I knew from my days when I lived in Milan, and I booked models with different skin tones."

He continues, "The Shoot, which is the title of the film, was shot 16-bit linear RAW, recorded in the X-OCN ST codec. We used Servicevision Scorpio full-frame anamorphic lenses, taking advantage of the full height of the large sensor, resulting in really a beautiful image. We did post production at Technicolor and graded it in 8K HDR and 4K SDR using Sony BVM-X300 reference monitors. Output was DPX and ProRes. We also just did a DCI-P3 grade in SDR at Technicolor for theater projection at CineGear."
Sony Artisan Of Imagery Jeff Berlin on the set of The Shoot shot with the Sony VENICE full-frame cinema camera.
Just before the shoot with the VENICE, Berlin had completed ETHER, a film shot with the Sony RX0. The RX0 is a polar opposite of the VENICE in terms of its size, but the two cameras share the same DNA. "It was interesting shooting two film projects back to back, one on Sony's smallest camera, the RX0, and the next one on the full-frame VENICE cinema camera. The RX0, the VENICE and all the RX, Alpha and FS models in between them all have features that I can use on just about any project. And that's exactly what I do. That I can mix and match the perfect cameras for my own mission, from the RX0 to the VENICE, allows me to realize my creative vision with a technical consistency that I have never experienced before."
Check out the full film here.
Director / DP: Jeff Berlin
Edited by Adam Feuerman
Jeff Berlin


Exec. Producer: Peter Crithary, Sony
Produced by Jeff Berlin
Chris Marchitelli
Music: "Paris" by MXMS
Jeremy Dawson & Ariel Levitan
Models: Brooke Grant
Cari Flowers
Jessica Cook
Camera Operator: Ryan Campbell
1st Assistant Camera: Micah Bisagni
2nd Assistant Camera: Kymm Swank
Gaffer: Simon Cho
Key Grip: Buster Barton
PA: Robbybobby Riojas
PA: Glyden Kenzie
Colorist: David-Aaron Waters
Makeup Artist: Brendan Robertson
Hair Stylist: John Blaine
Clothing Styling: Aisha Rae
Venice Sr. Product Manager: Simon Marsh
Venice Sr. Support Engineer: Mike Kovacevich
Thanks to:
Brad Wilson, Nick Lanata, Keslow Camera
Ian McCausland, AbelCine
Robert Rodriguez, Technicolor
Jaclynne Gentry, Sony
Alan Ipakchian, LitePanels
Monica Boselli, No Ties Models
Chris Forberg and Jillian Shepherd, State Management
Pedro Guimaraes, CineMilled
Matthews Studio Equipment
Seth Emmons, CW Sonderoptic
Peter Postma, FilmLight