Iceland is one of the best photography destinations in the world. From his many travels to Iceland to photography everything from stunning landscapes to surf action, Sony Artisan Of Imagery Chris Burkard has a deep knowledge of the top spots. Here are some of his favorite places.
Skógafoss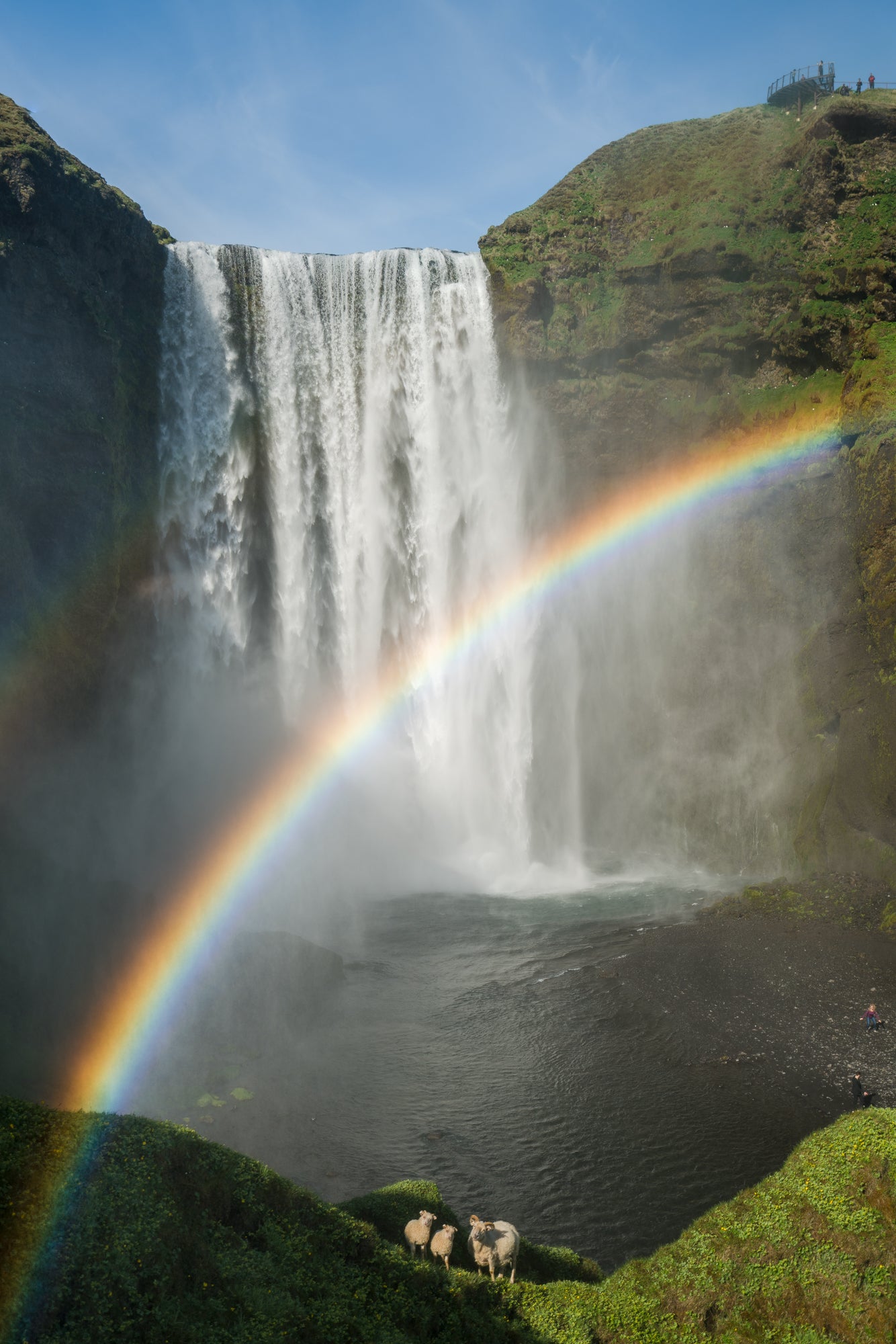 Photo by Chris Burkard. Sony α7R II. Sony 16-35mm f/4. 1/320-sec., f/4, ISO 50
Now one of the most famous waterfalls in the world, Skógafoss is a must see of the South Coast of Iceland. This towering waterfall is incredibly easy to access and photograph, and even has a few secret waterfalls within a mile of the main falls. It's become a staple of photographing the South Coast.
Vik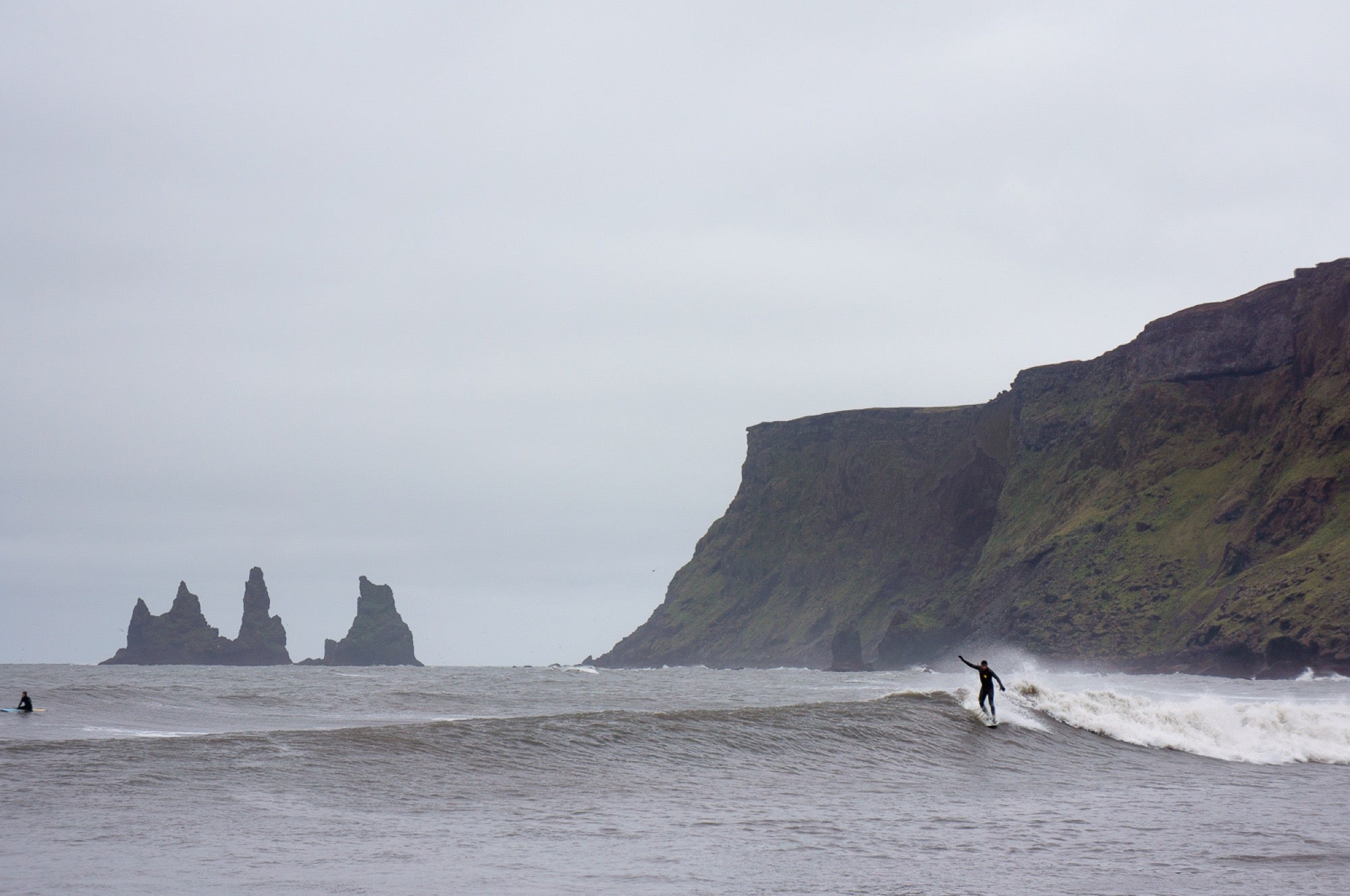 Photo by Chris Burkard. Sony NEX-7. Sony 18-55mm f/3.5-5.6. 1/500-sec., f/5.6, ISO 100
Nestled on the Southern Coastline of Iceland this remote seatown is notorious for its black sand beaches, basalt column formations, and large population of Puffins. Sitting just beneath the Mýrdalsjökull Glacier, it provides access to everything from surf to world class trekking. As a result provides ample photo opportunities from wildlife to stunning landscapes
Snæfellsnes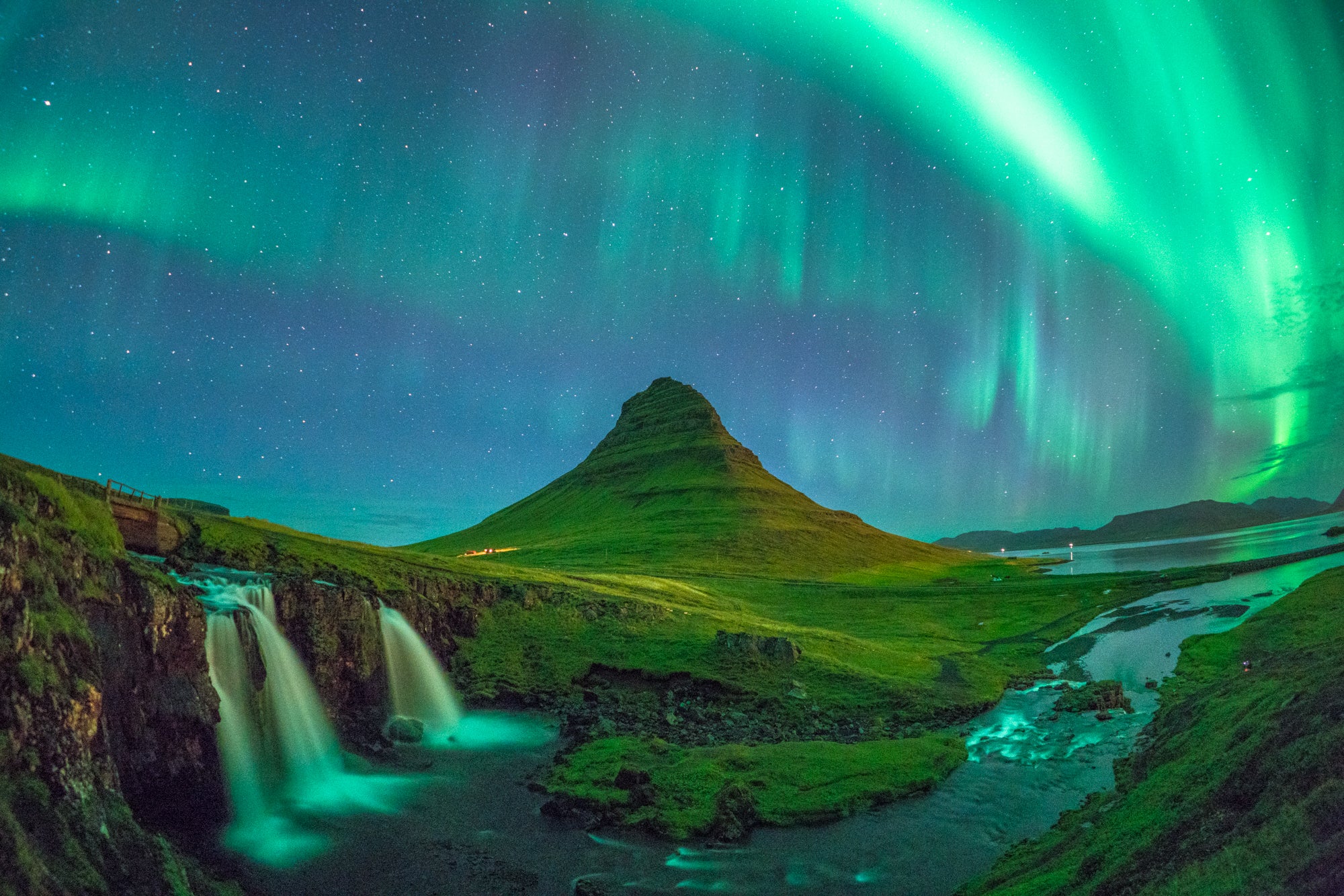 Photo by Chris Burkard. Sony α7R II. Sony 28mm f/2 + Fisheye Converter. 20 secs., f/4, ISO 3200
This peninsula in Western Iceland is known for its dramatic landscapes, sweeping views, diverse environments, and Snæfellsjökull National Park. Located just two hours outside of Reykjavik this cultural hub of Iceland is a must see for anyone visiting the country. It's variety of environments, from unique coastal cliff formations to towering waterfalls, makes this a photographers dreamscape.
Höfn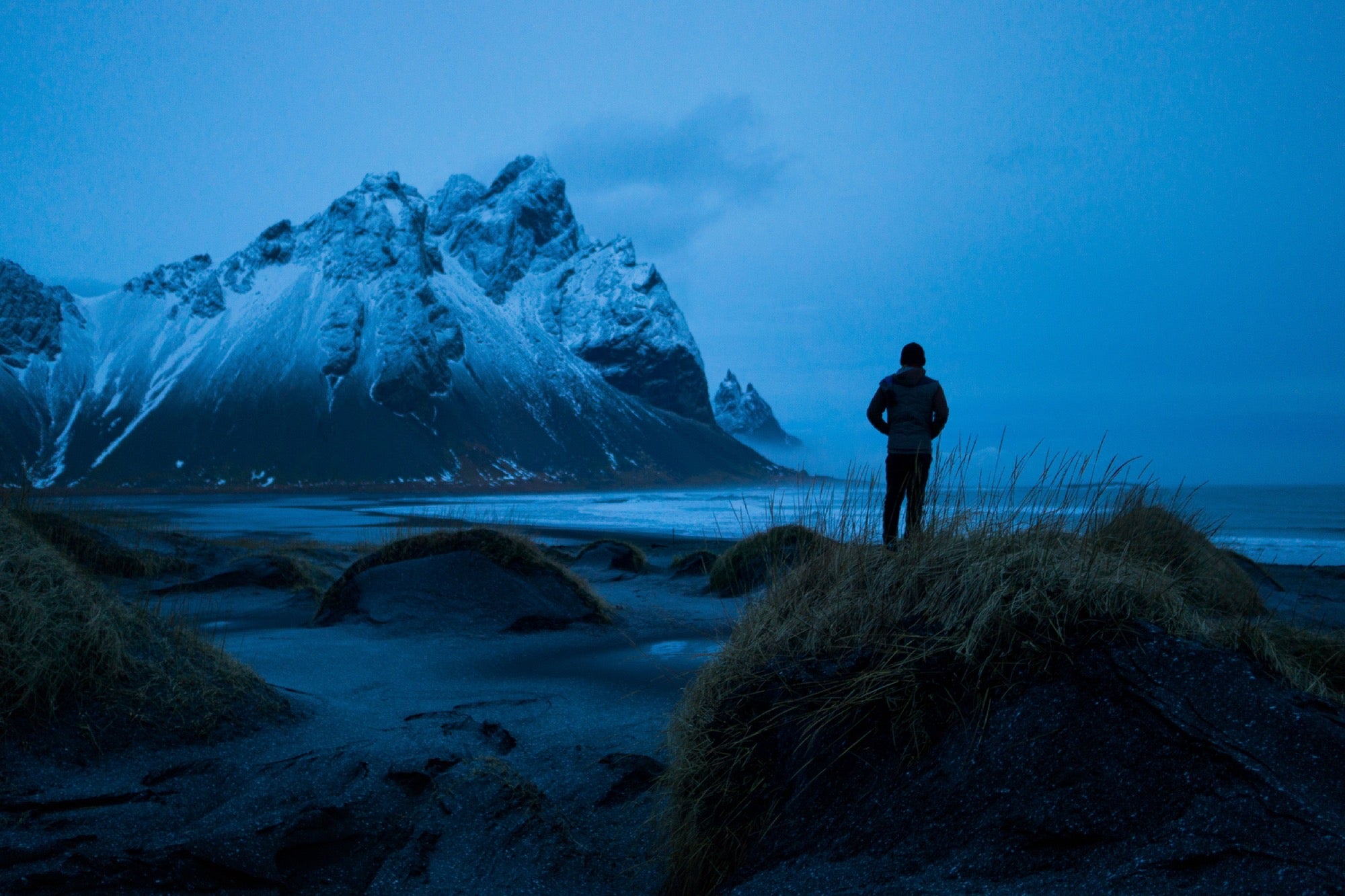 Photo by Chris Burkard. Sony NEX-6. 1/25-sec., f/1.8, ISO 200
Almost all of the tourist buses of the South Coast of Iceland stop at the Ice Lagoon, but those brave enough to venture just past the Lagoon will be rewarded with one of the most stunning views in Iceland. Höfn is a jagged coastal mountain range that has been made famous by the perfect reflection it makes in the nearby lagoon. As an added bonus there are even herds of Icelandic horses that roam the area, making plenty of opportunities to capture remarkable images.
Fjaðrárgljúfur (Feather River Canyon)
Photo by Chris Burkard. Sony α7R II. Sony 16-35mm f/4. 1/160-sec., f/4, ISO 400
This 2km-long serpentine canyon was formed two million years ago as the Fjaðrá river cut through bedrock to form. Just an hour outside of Vik, you'll need a rental car (preferably 4x4) to access this canyon. Bring your wide angle lens as you'll be in tight quarters throughout the one hour hike that leads to a waterfall at the edge of the canyon.
Dyrhólaey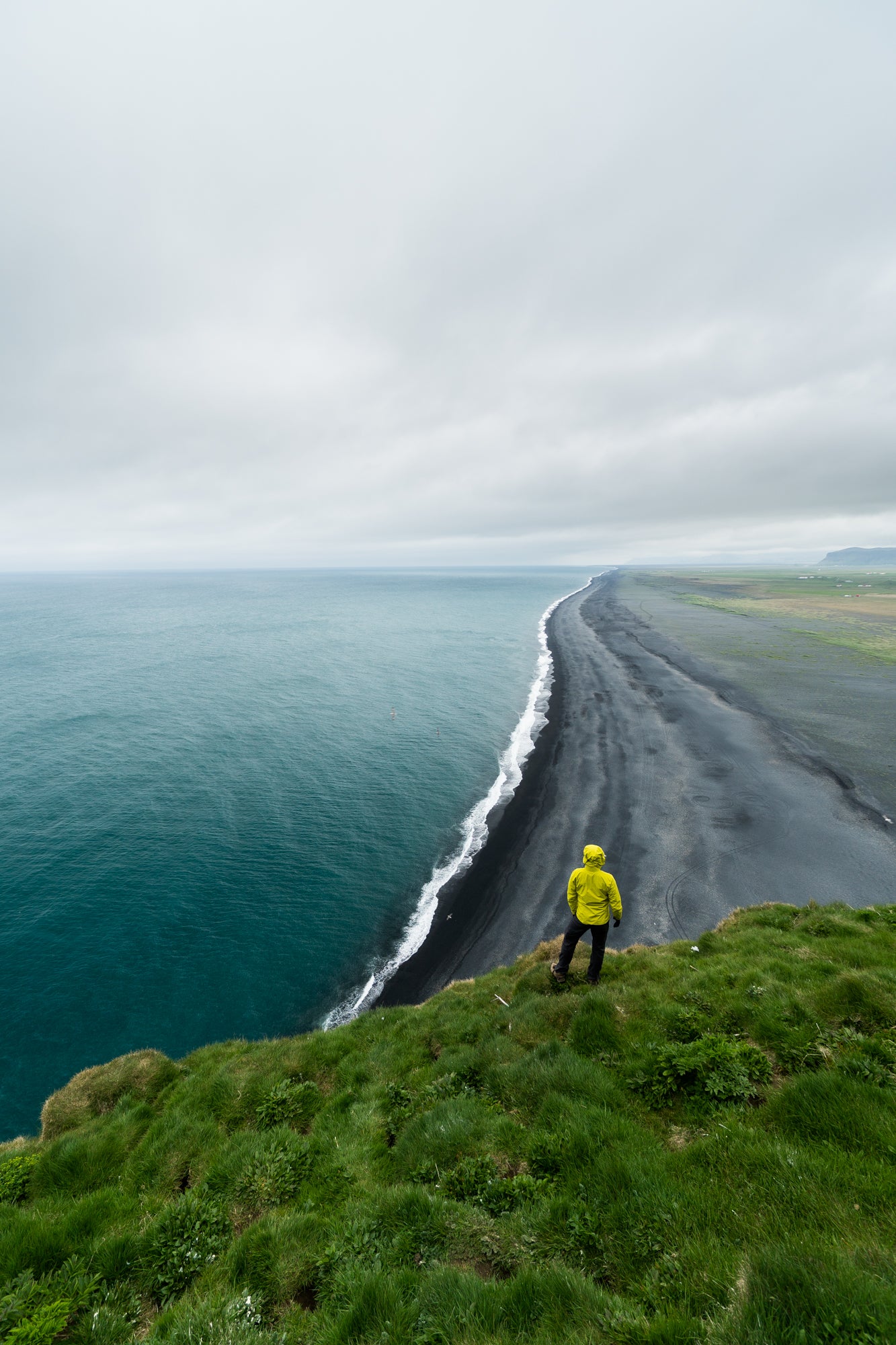 Photo by Chris Burkard. Sony α6300. Sony 10-18mm f/4. 1/80-sec., f/5, ISO 100
The name literally translates to "Door Hill" Island as this structure was previously an Island before joining the mainland. It's most prominent feature as a massive sea arch that stretches out into the ocean. Tripods are a must for this location as long exposures of the sea moving beneath the arch can produce stunning images.
Goðafoss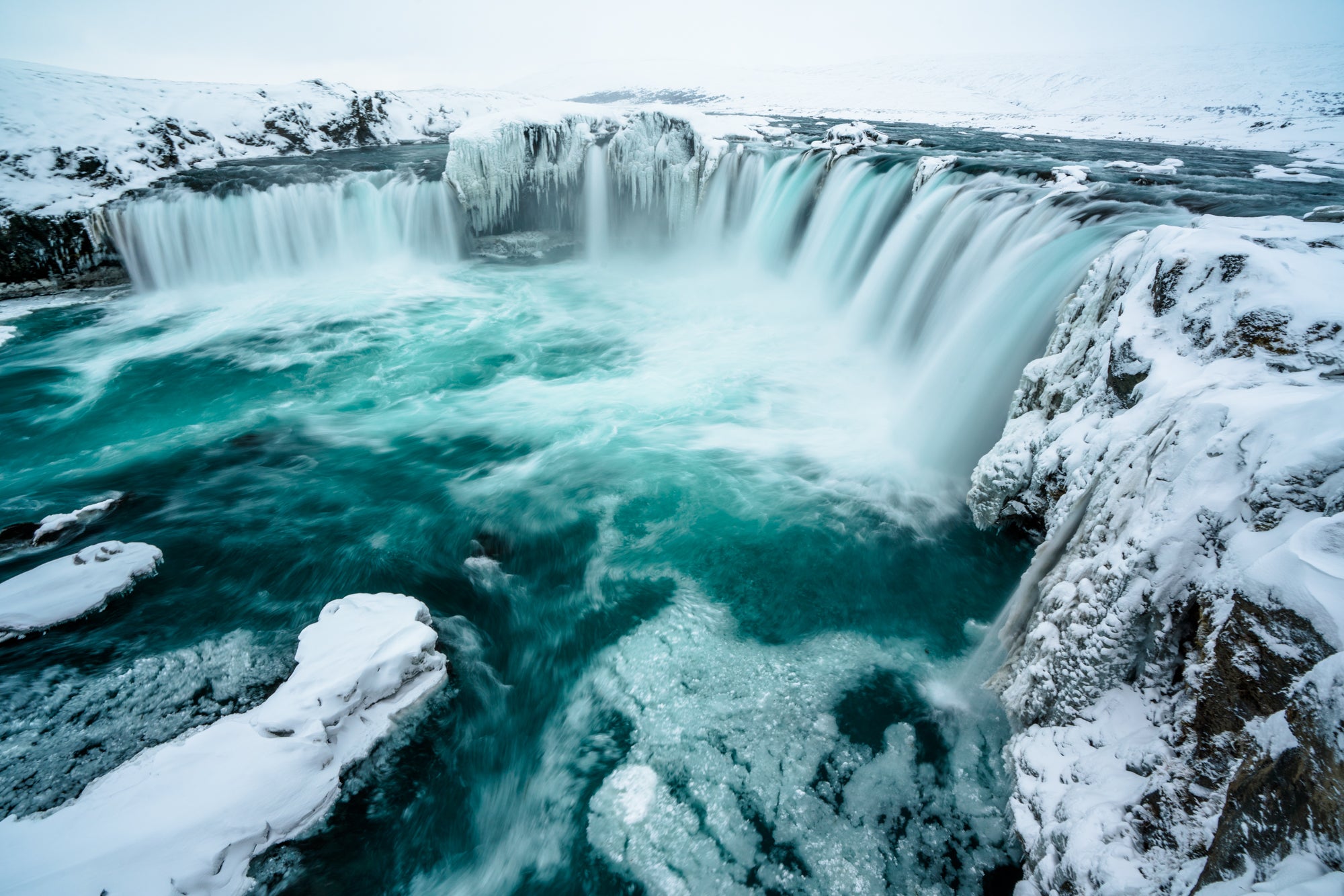 Photo by Chris Burkard. Sony α7R III. Sony 16-35mm f/2.8 G Master. 1/2-sec., f/16, ISO 100
In Icelandic, Goðafoss translates to "waterfall of the gods." This is one of Iceland's most well-known waterfalls and is rooted deeply in Iceland's cultural history. The falls are over 30 meters wide and water plummets over 12 meters. Deep blue in color with mist from the heavy falls, it's a perfect picture taking location. While it's popularity has incrementally since my first time visiting the island, it's still spectacular as ever.. You'll just be sharing it with half of Iceland.
Thórsmörk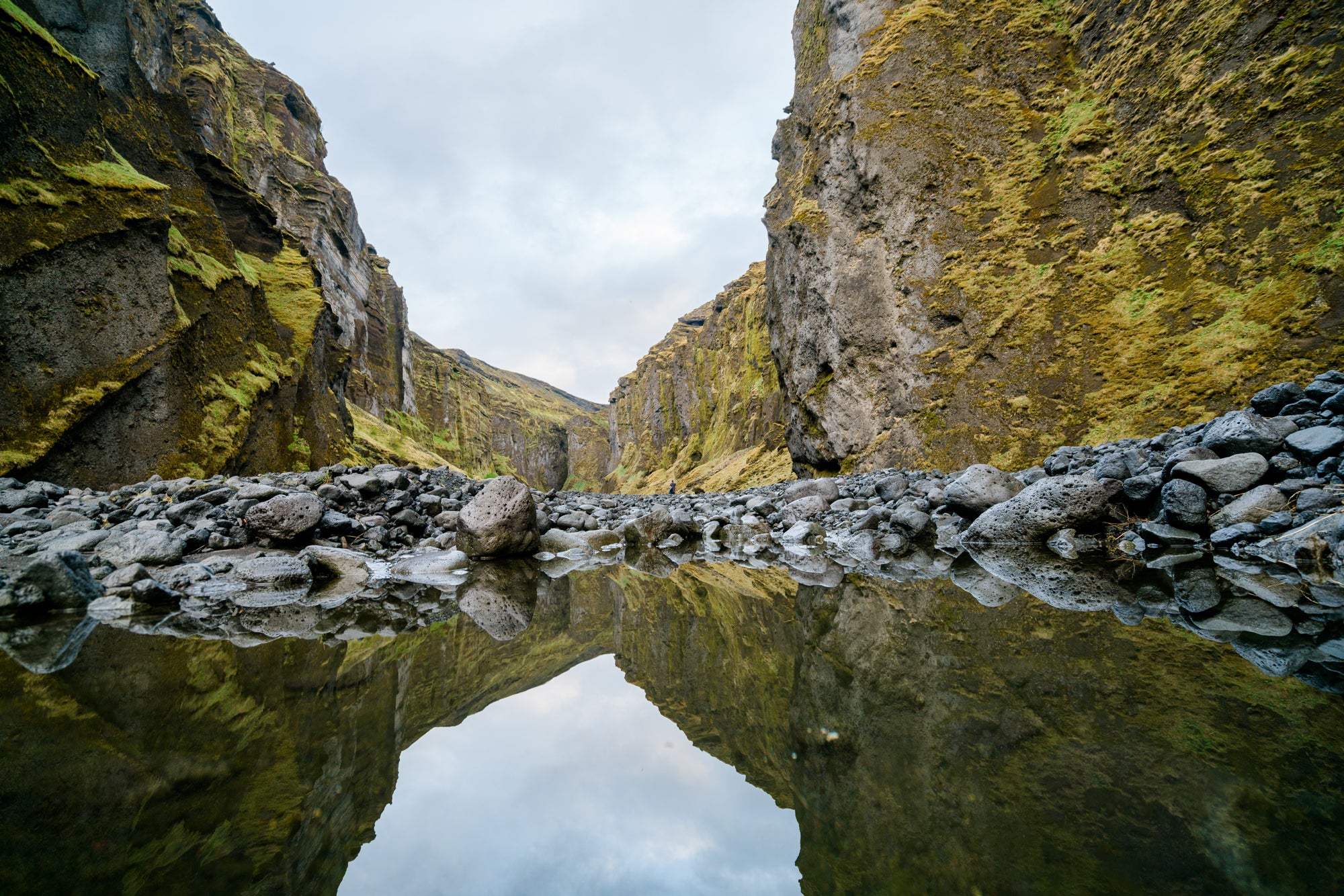 Photo by Chris Burkard. Sony α7R II. Sony 16-35mm f/4. 1/25-sec., f/4, ISO 160
A mountain ridge between rivers, this is one of the most popular hiking areas in all of Iceland. In the valley, the Krossá river winds between mountains. The valley is closed between glaciers at each end, and this leads to a protected, green area filled with vegetation. Here, you can hike, trek on glaciers, or search for waterfalls. If you're looking for a full immersive, Icelandic experience this region has everything you could want.
West Fjords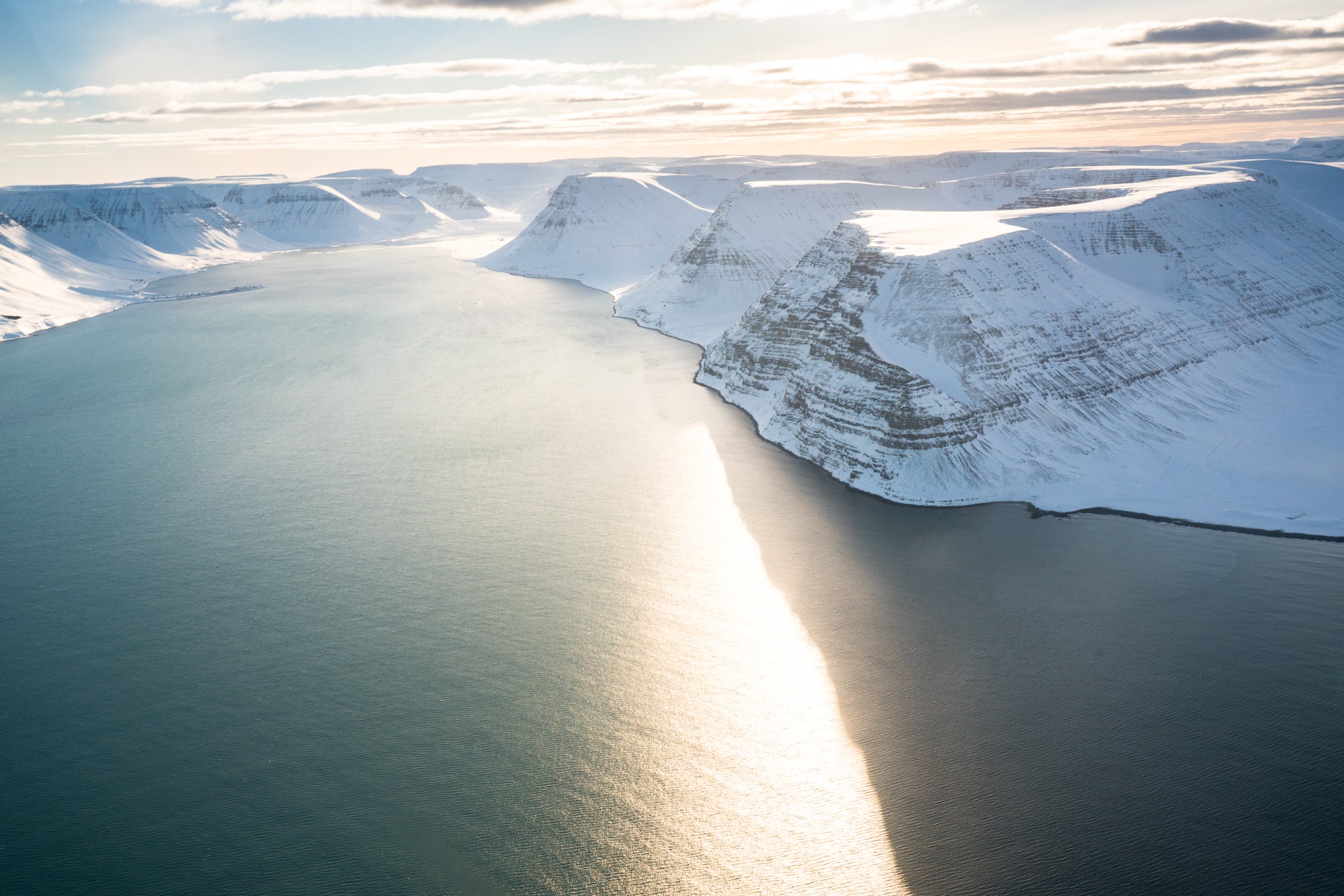 Photo by Chris Burkard. Sony α7R II. Sony 24-70mm f/2.8 G Master. 1/160-sec., f/13, ISO 400
A little further from the typical tourist track lies the Westfjords, a dramatic region where Iceland's cliffs meet the sea. Only about 10% of Iceland's visitors make it to this region but it is well worth it. Here, dirt roads twist along coastal fjords and through the regions central mountains, with small fishing villages along the way. It has a mystical feel and is one of the most picturesque regions in the country.
Jökulsárlón Glacier Lagoon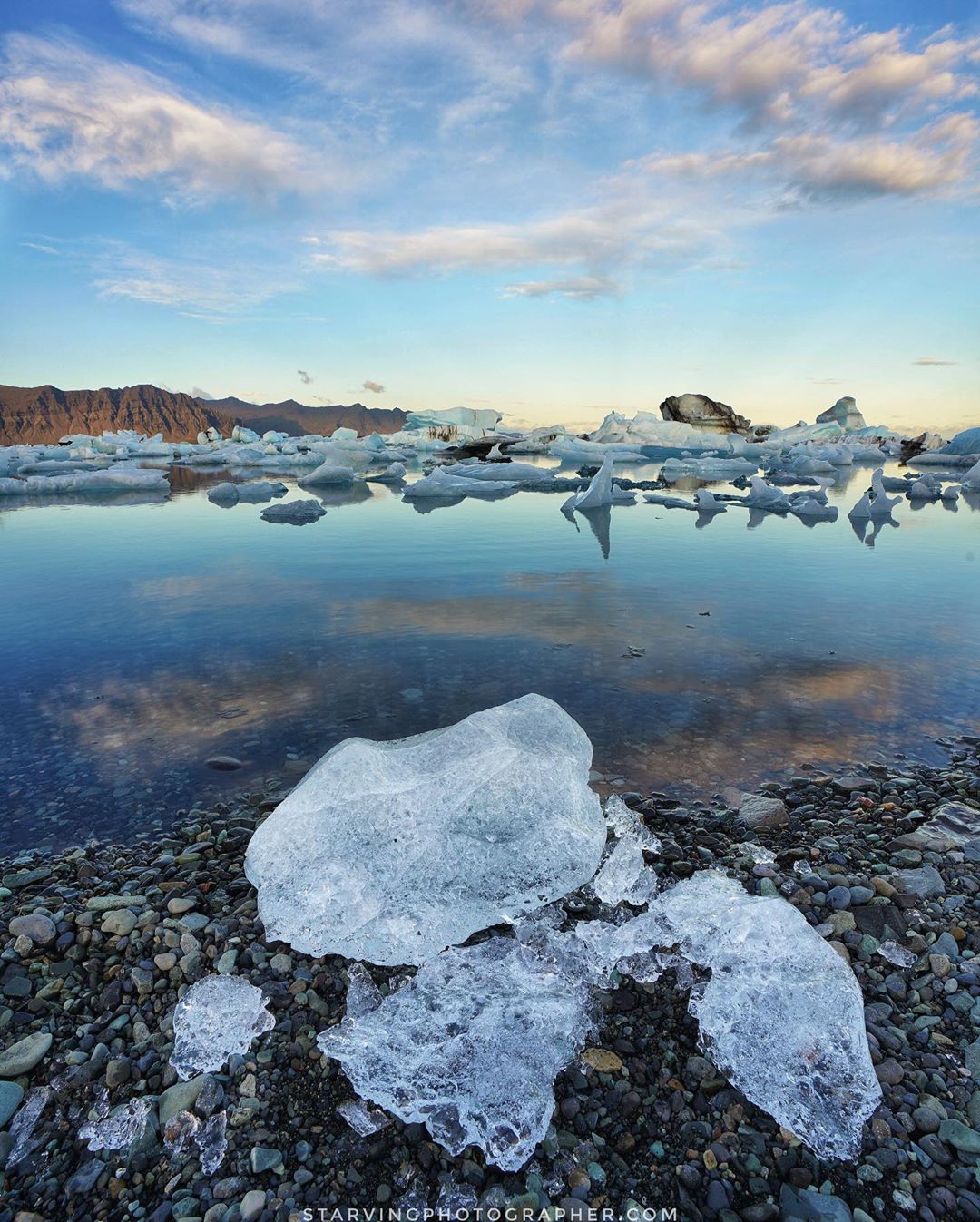 Photo by Mahesh Thapa. Sony α7R IV. Sony 16-35mm f/2.8 G Master. 1/10-sec., f/11, ISO 100
One of Iceland's natural crown jewels, this lagoon is full of icebergs floating towards the sea. The area is teeming with wildlife and is adjacent to Diamond Beach, where icebergs can be found sprawled out across the black sand, glistening in the sun. With how much there is to do and see you'll want to dedicate at least a whole day to exploring and photographing this area.