One of the best features about the α6500 is its 5-Axis In-Body Image Stabilization (IBIS) system. With IBIS, any lens is a stabilized lens which means that you can attach all sorts of modern and vintage optics to the camera and have the benefits of image stabilization. Other Sony cameras have the IBIS system, but the α6500 is the only camera in the α6X00 line with it.
For a photographer putting together a compact, lightweight kit with excellent optics on a tight budget, the α6500 opens up some intriguing possibilities.
3 Perfect Primes For The α6500
In addition to their many attributes—sharpness, relatively few moving parts, relatively few moving elements, they're often (but not always) faster than zooms—prime lenses have something else. They have cache. There's something about shooting with a prime lens that can feel more pure…here's your focal length, make it work. It forces your mind to work differently. And frequently a fast, sharp prime is smaller than a similarly-performing zoom—if you can find a similar zoom. In the world of prime lenses, f/2 is only moderately fast and f/1.8 and f/1.4 are common maximum apertures, even with less expensive models. How many f/1.8 zooms have you seem lately?
Here's a budget-minded 3 prime kit for the α6500 that's small, light, sharp, fast and works for stills and video. None of these lenses has OSS which makes them ideally-suited to an α6500 and its IBIS system. Also, we're spotlighting these primes for a lightweight α6500 kit, but they're all full-frame-compatible lenses. If you ever add an α7 II, α7R II or α7S II to your bag (all of which have IBIS as well), you can use these lenses at their native focal lengths or at the APS-C crop focal length.
Sony FE 28mm f/2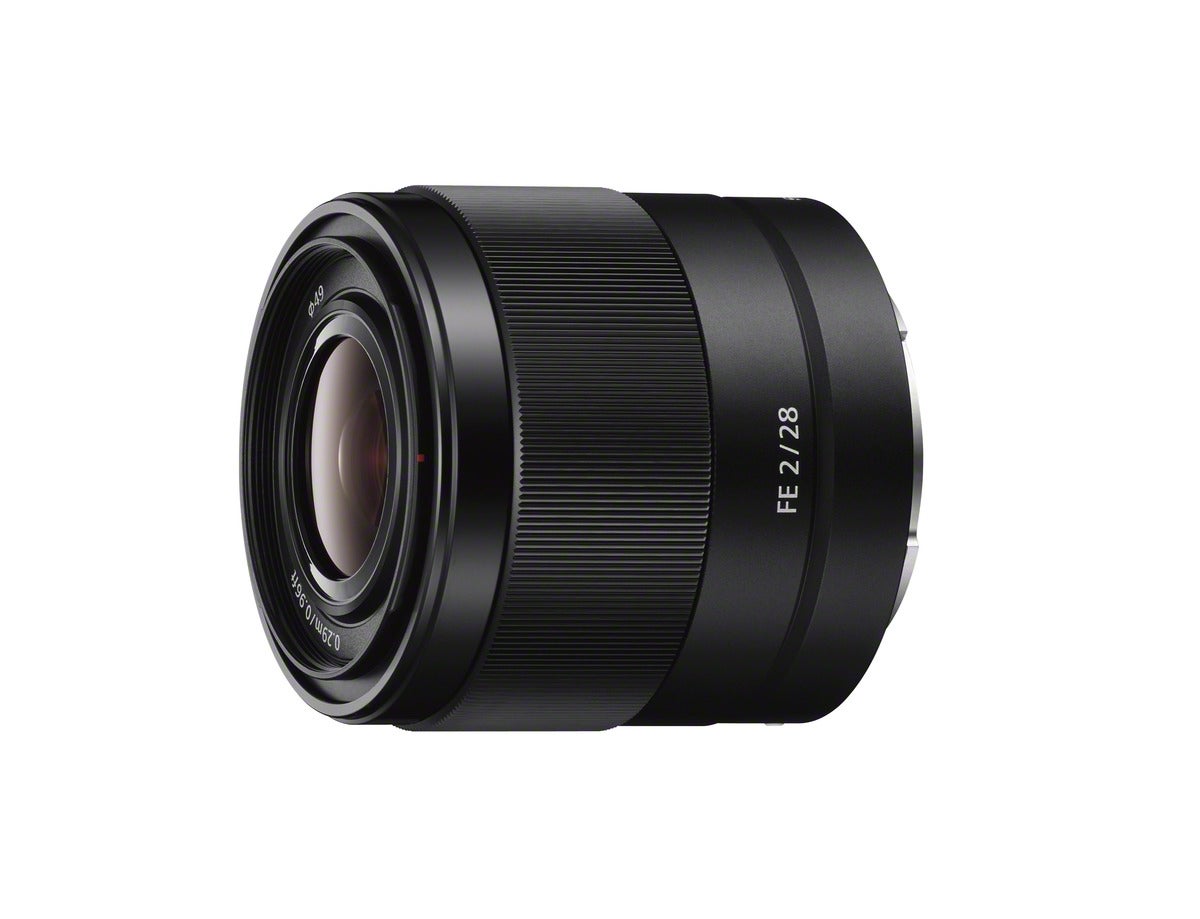 Coming in at about $450, the 28mm f/2 is one of the true sleepers in the Sony lineup. The lens is small (2.36 inches long, light (7.1 ounces), it has a minimum focus distance of 0.96-ft and it takes a 49mm filter. It's also incredibly sharp. On the α6500, the 28 has a 42mm full-frame equivalent focal length which makes it a "normal" lens, between the slightly wide normal of a 35 and the slightly telephoto normal of the 50. On an α6500, this is a perfect walk-around lens. The 24mm f/1.8 is another option. It's fast, sharp and slightly wider than the 28mm. It's APS-C only but it also gives you an extra 1/3-stop (f/1.8 vs f/2) for $999.
From SteveHuffPhoto's 28mm f/2 review: "If I were to tell you that I have a lens here that gives some of the best quality I have seen in any 28mm lens, yet it comes in at around $450, would you believe me? I have been shooting with the small compact Sony 28mm f/2 lens and WOW, this guy is pretty incredible for the size, the cost and the lightweight build...Sony has created a fantastic lens here. It is fast with AF, locked on quickly every time. It is light and compact and it provides smashing color, contrast and pop." - Steve Huff Photo
From ThePhoblographer's 28mm f/2 review: "The Sony 28mm f2 is not only sharp, but offers very good color, beautiful bokeh for a lens this wide, and very little in the way of image quality issues...We were quite pleased with how sharp the Sony 28mm f2 lens fairs. This has to be one of Sony's sharper lenses and the company's primes are what impress us the most." - Chris Gampat, The Phoblographer
Sony Sonnar T* FE 55mm f/1.8 ZA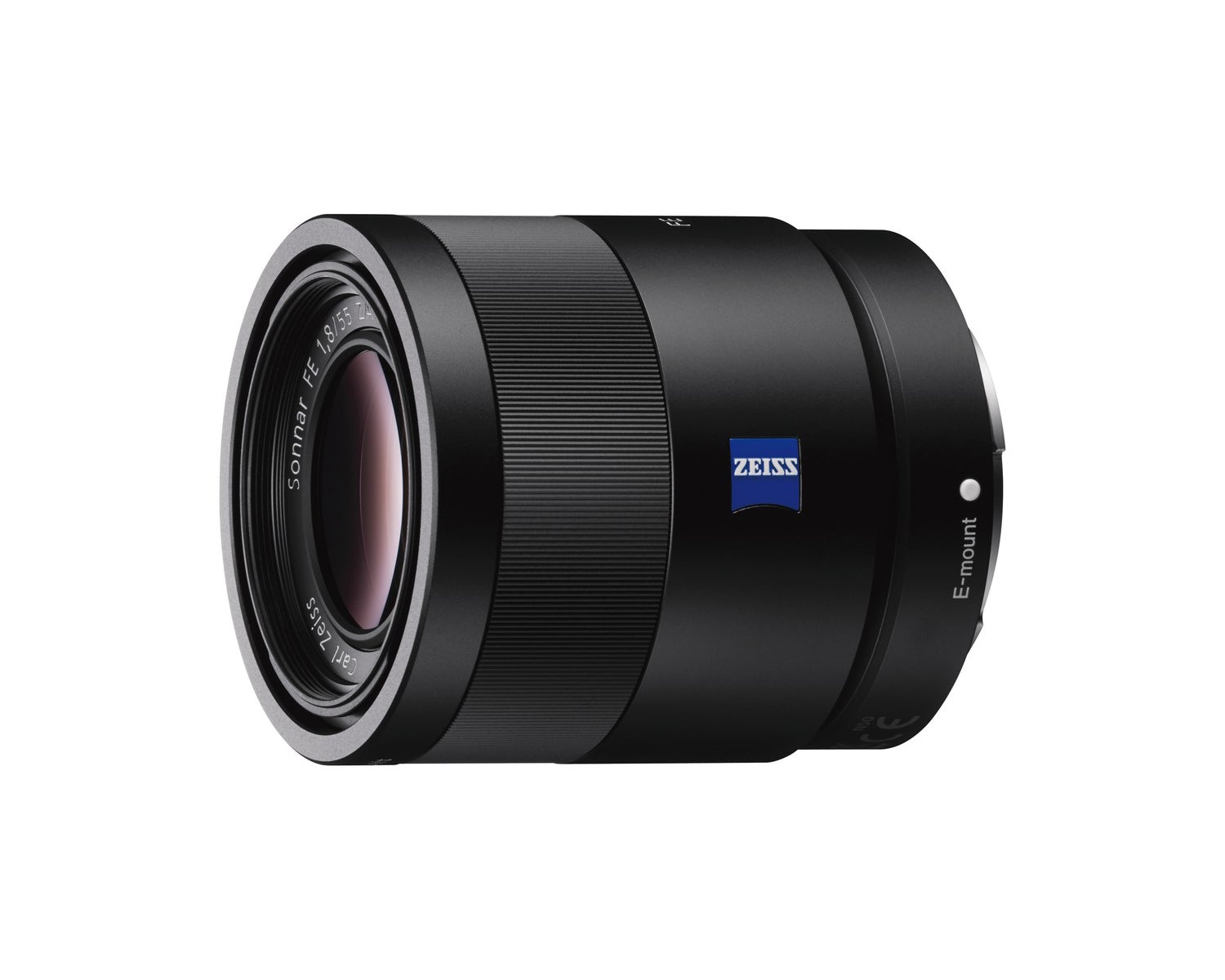 Of our three primes, the 55 f/1.8 is the priciest at $999, but what a lens! Since its introduction, the 55mm has been heralded as one of the sharpest lenses of all time. It's also light (9.9 ounces), compact (2.78 inches long), it has a close-focusing distance of 1.64 feet and it takes a 49mm filter and it's very fast to focus. On the α6500 the 55mm f/1.8 has a full-frame equivalent focal length of 82.5mm which is pretty much the classic portrait focal length. There are other 50mm options in the Sony lens lineup including the 50mm f/1.8 which is priced at just $250. We selected the 55mm over the 50 f/1.8 and others for this roundup because the 55mm is a true world beater for less than $1000.
From PhotographyBlog's review of the 55mm f/1.8: "Offering fast and reliable auto-focusing, intuitive manual focusing and the usual Carl Zeiss levels of build quality that's weather-tight too, this prime lens is a perfect partner to the flagship α7R camera, helping to extract bags of detail from its 36 megapixel full-frame sensor." -PhotographyBlog
From SLRLounge's review of the 55mm f/1.8: "This lens is sharp. Like, really, really sharp….The main attraction of this lens is its performance...If I go into too much detail on this lens's quality, I feel that I may drift into grocery store romance novel territory, so perhaps I should leave it with this: it's good. It's Zeiss good." ... [T]his 55mm is something special. It's almost a throwback, as much as a 3 year-old autofocus lens, designed for a mirrorless camera, can be. There are no frills, no added bulk, nothing to distract from the outstanding optics and performance. Add in the fact that it delivers on the original promise of the full frame mirrorless system- that it is smaller and lighter than a comparable DSLR rig, while delivering equivalent (or superior) image quality- and you have a lens that is more than simply relevant, you have a classic." -SLRLounge
Sony FE 85mm f/1.8
Introduced alongside the 100mm f/2.8 STF G Master at the WPPI show, the 85mm f/1.8 is looking more and more like it's going to be another great sleeper in the Sony lineup. Priced around $600, the lens is proving itself to be super sharp with a beautiful bokeh in early reviews. It weighs 13.1 ounces and it's 3.23 inches long with a 67mm filter thread and 2.62-foot minimum focusing distance. On the α6500 it gives you a 127.5mm short telephoto with an extremely fast f/1.8 maximum aperture. That's very close to the classic 135mm which is extremely versatile for everything from tight portraits to landscapes where you want some compression of the foreground and background. The lens is sharp wide open at f/1.8 which opens up all sorts of bokeh possibilities.
From DPReview's review of the 85mm f/1.8: "The FE 85mm balances superbly on Sony's α7-series bodies, and though it's no G Master lens, it feels solid enough. Focusing is silent and fairly quick, and it has excellent sharpness wide open, even well off-center. It's even sharper by f/2.5, seemingly peaking by f/4." - Carey Rose, Rishi Sanyal, DPReview
Mind The Wide Gap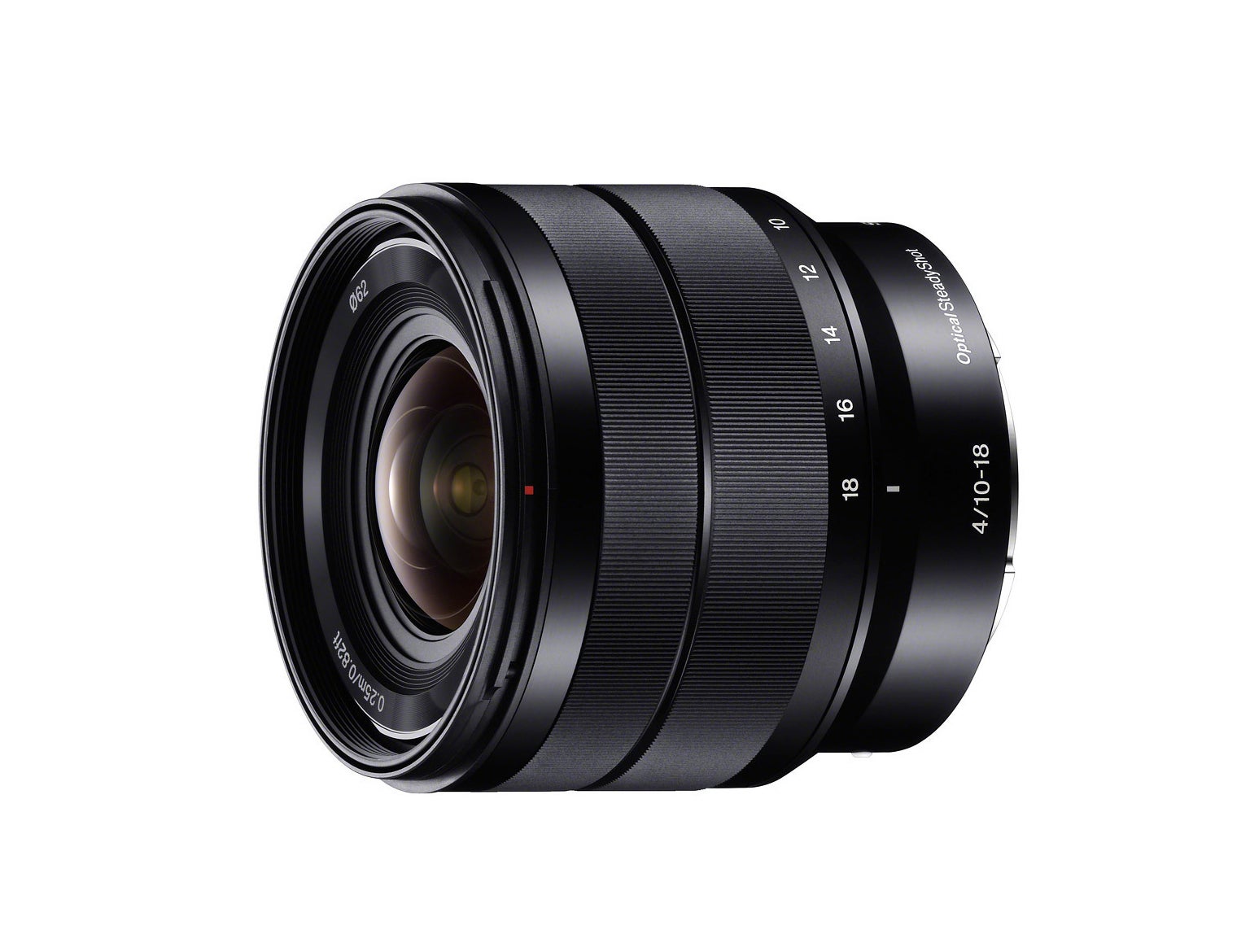 The one hole in our prime lens kit is at the wide end and it's here that a zoom gets the call. The Sony E 10-18mm f/4 OSS has proven itself as a rock-solid performer across it's 15-27mm full-frame equivalent range. This lens is popular with adventure photographers like Sony Artisan Chris Burkard and wedding photographers and videographers like the Eyenamics team. At $850 it has a lot of value and it's small (2.5 inches long), light (7.9 ounces) and a close-focusing distance of 9.84 inches). It's an E lens so if you put it on an α7-series camera, you'll be using the crop mode (although several reviewers have noted that it covers more of the frame if you turn off the auto crop mode function--see this post by Brian Smith about using the 10-18mm f/4 on his α7R).
From SonyAlphaLab's review of the 10-18mm f/4: "When I started this Sony E-Mount 10-18mm f/4 OSS Lens review, I was honestly a bit skeptical on the cost of this lens. It seemed a bit on the expensive side when considering the other E-Mount lens prices and features in comparison. Well, my skepticism was wrong needless to say, and the ~$848 US price tag is justified in my opinion. Sony put some seriously high quality lens elements inside the SEL1018 lens and the results confirm this!" -SonyAlphaLab
From ThePhoblographer's review of the 10-18mm f/4: "It nails what matters most and this lens sure is sharp." ... "If you need a lens to fill this niche focal length, this is the star that you should be shooting for." -ThePhoblographer