Tech vlogger and Sony Alpha photographer Sara Dietschy (@saradietschy) has used a number of Xperia smartphones for her work and has said the same about each: they are a surprise and delight. "They definitely have a surprise and delight vibe," she explains, "where you'll take an image or you'll take a video and it looks good on screen. You move along, and then you put it on your computer, you mix it into your video or get ready to post to social media, and there's just that quality about it. It just seems like a real camera. It's different from really any other smartphone. As I've used these devices more I would say that's my favorite part – the surprise and delight of them." She recently tried out the new Sony Xperia 1 IV for photo and video to see if the surprise and delight factor still rang true. Keep reading as she shares her thoughts on the new phone.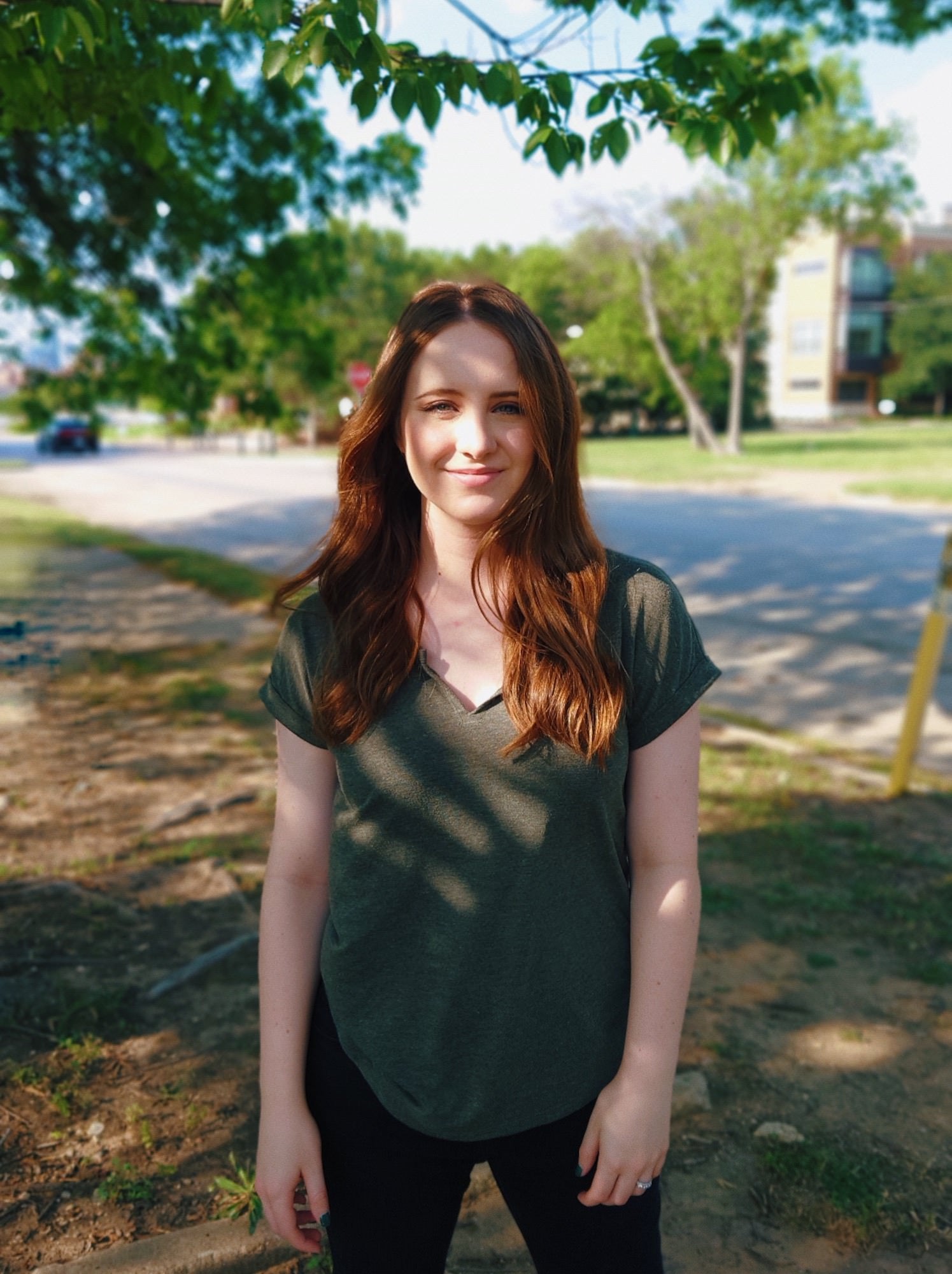 Sara Dietschy, Portrait Mode. Sony Xperia 1 IV
Tech and creativity vlogger Sara Dietschy dives into Selfies, Portrait Mode, Low-Light, Slow-Motion in the Xperia 1 IV.
Selfies, Vlog-Style Video & Portrait Mode
Dietschy's work typically involves her being on camera, and she loved using the Xperia 1 IV's camera for selfies or that vlog-style video. "I love that you can see the Eye Auto Focus as you're shooting with it," she explains. "You have the confidence that what you're shooting is in focus. Then that 4K HDR OLED display really shows off what you're shooting and provides you with that depth even as a selfie camera."
She also used portrait mode while she was shooting and says that was when she had the realization that the Xperia 1 IV's camera is like a REAL camera. "I kept having that realization as I was using it. It looks so much like I'm using my camera. And in portrait mode you can go in and tweak the depth of field to make it more realistic. I was able to take a lot of good images with portrait mode. Once you have that depth in the background, it did a good job to blur around my hair. I think that's always the tell…is you look at the hair. And it does a really good job with that. It's not distracting at all."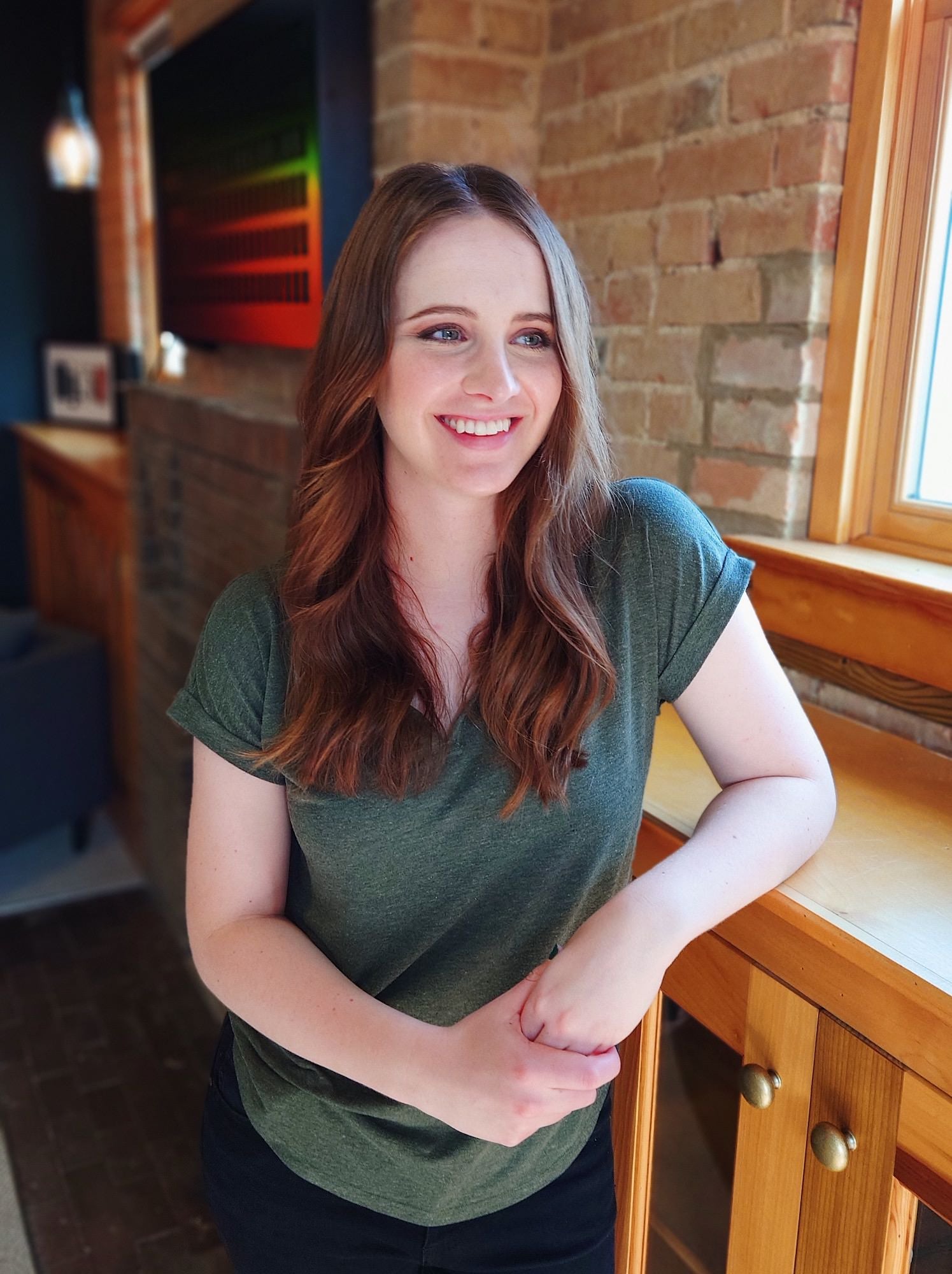 Sara Dietschy, Portrait Mode. Sony Xperia 1 IV
Low-Light Shooting
Dietschy also tested out the low light capabilities of the Xperia 1 IV when she used it to take a photo of her cat, King Judy, while she was editing late at night. "I took this image in a super dark room," she says, "so it's crazy that it almost looks like it's just normal lighting. I feel like the Xperia 1 IV really shines when you only have a little bit of light to work with. When you zoom in, it's almost like the noise is non-existent. Something I've also noticed with the Xperia is, you take an image or you take a video and you watch it on your phone and think it's pretty good. But the moment you blow it up on your computer for sharing, for editing, I think that's where it really shines. You're able to start zooming in and it's just super sharp."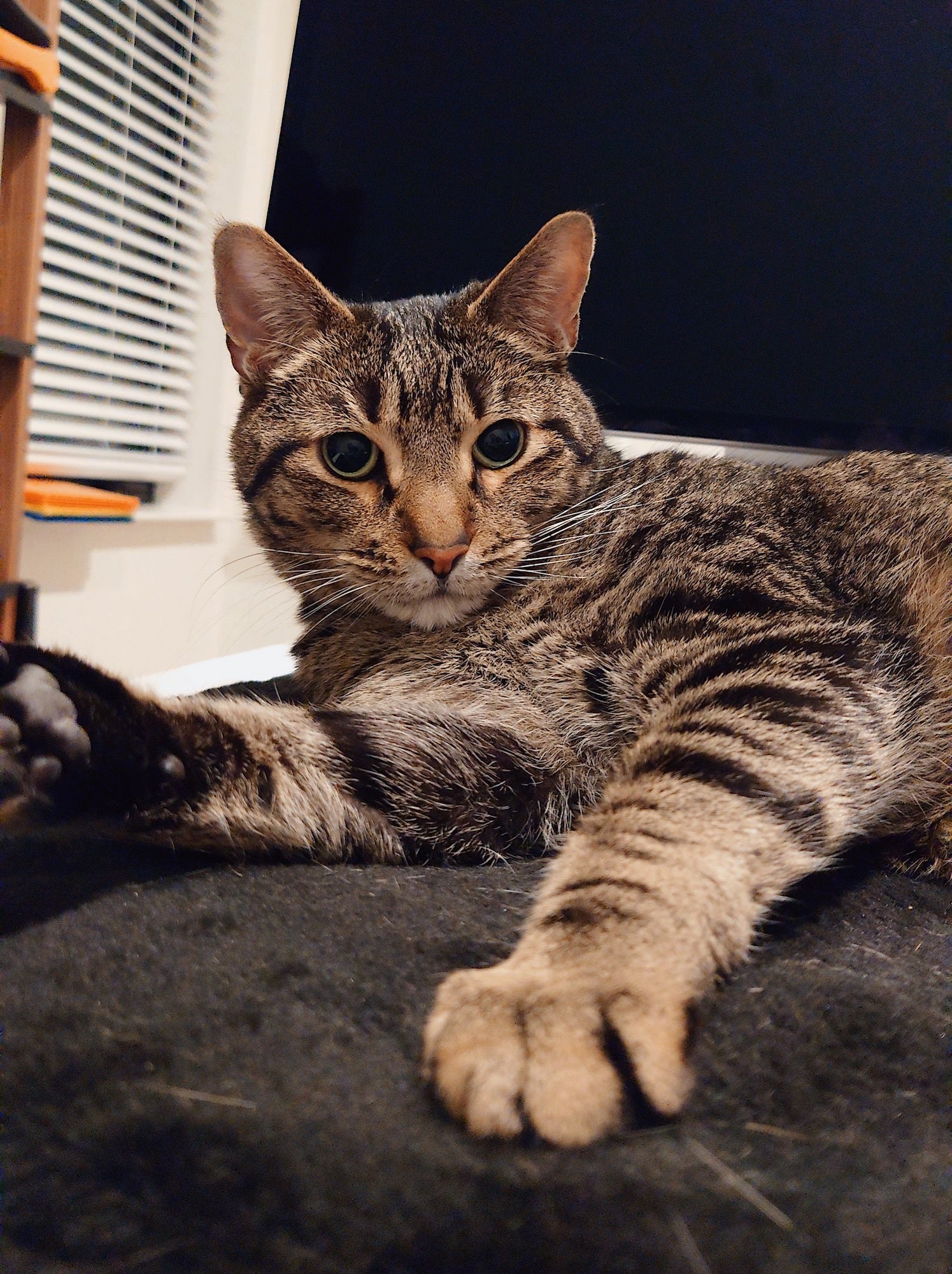 Photo by Sara Dietschy. Sony Xperia 1 IV. 1/50-sec., f/1.7, ISO 2500
Slow Motion Video
Slow motion video is also often a part of Dietschy's work, and she tested the slow motion feature on the Xperia 1 IV as she rode her bike. "The slow motion was really great," she says. "It always comes in handy for adding some fun B-roll to my YouTube videos. Being able to not just shoot in that standard profile is awesome. It's great for posting straight to social, but also for capturing something that can fit into my other footage. It makes it a great companion to my Sony Alpha cameras. I can easily throw in some of this 120 FPS slow-mo into a YouTube video and most people would not even notice that it was shot with a smartphone."
An Alpha & Xperia Workflow
As mentioned, Dietschy is a Sony Alpha shooter, and one of the best parts of the Xperia 1 IV was how easily it fit into her existing workflow. "It's so fun the way I can use it with my Sony Alpha cameras and my current workflow," she says. "I've established a look with my content and so it's always good when I can take a photo or video straight from the phone and do the tweaks to post. I don't have to work on it a ton to still achieve that look. It's not necessarily something my audience would notice, but it's just become synonymous with everything I post. It's really easy to achieve with the Xperia 1 IV. It doesn't take a ton of editing and it seamlessly works with the other content that I use."
It's not just the results from the Xperia 1 IV that makes Dietschy view it as a camera, it's also the actual ergonomics and feel of the device. "My favorite part is that physical shutter button," she says. "That's something that's very reminiscent of having a proper camera to shoot with, having that tactile feel. The ergonomics and the actual buttons is my favorite part of it. It just seems like a device you should be shooting with. I also love the simplicity of it beyond just capturing content. Just navigating the phone is extremely simple, nothing gets in the way. It's just another surprise and delight."
See more of Sara Dietschy's work on her YouTube Channel and on Instagram @saradietschy.