Imagine you're planning a big trip with your friends to Sedona, Arizona, a place not known for challenging weather conditions. You find the right venue for your party of 15, you arrive the day before your guests arrive to get everything ready, it's beautiful and sunny and all seems to go according to plan. You know the weather forecast promised some snow flurries the following day, but nothing out of the ordinary. Then you wake up the morning your guests are supposed to arrive, and when you open the blinds you find two feet of snow covering everything in sight, and more heavy snow coming down furiously.
That's what we experienced for our Alpha Female summit which brought together all five Creators-In-Residence and their mentors and members of the Sony team. I'm not sure how we ended up scheduling our trip during the worst snow Sedona has seen in its recorded history, but as dire as things seemed that morning when everyone was due to arrive, it couldn't have been a more perfect setting for what turned out to be a transformational weekend for all. (Spoiler alert: everyone made it to Sedona safely.)
Open Your Mind
The goal of our summit was to bring the future into crystal clear focus for our Creators-in-Residence. The first day of our time together we kicked off an exercise that seems simple on the surface, and to some, it may even sound a little "woo-woo" -- a professional vision board. But especially for visual creators, a vision board is a perfect way of using their natural sensibilities to paint a vision of their future. I had asked our Alpha Females to pick up on their way to the summit a stack of magazines they felt represented their work and aspirations. We bought boards and supplies. Their task was to create a visual representation of what they would like to accomplish in the next year or so, and come prepared the next day to share their vision with the group.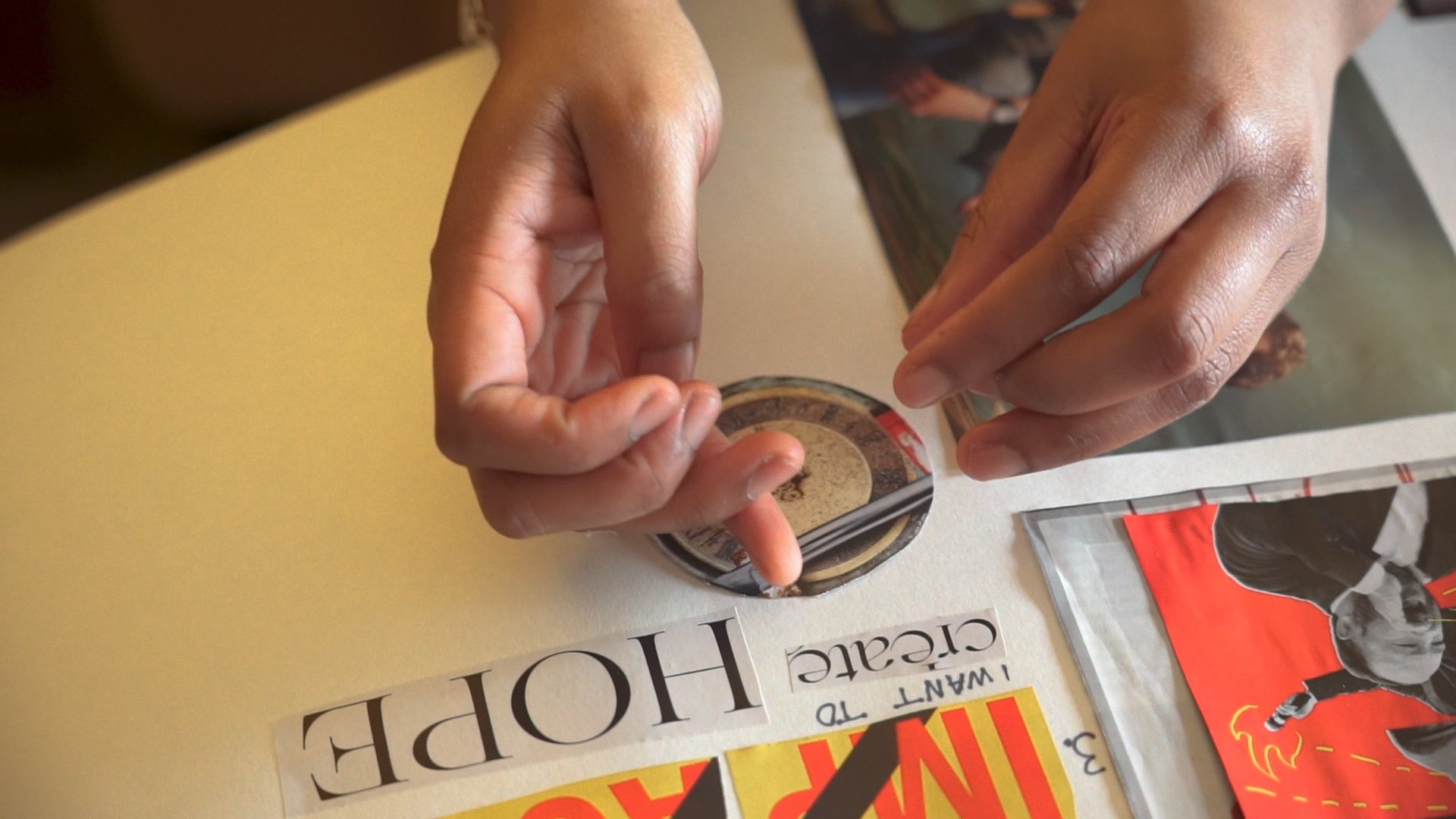 Whether it's a vision/visual board, or a detailed story you write down, or a long list of things you'd like to accomplish, the intended result is the same: internalizing a path to your personal definition of success. Having an opportunity to spend the better portion of a day analyzing your goals and dreams, and having the help of a mentor you trust in the process is an invaluable exercise.
The next day, after having had an opportunity to think everything through, the team went through an exercise led by Brooke Shaden. The goal of Brooke's session was to talk about how to become a better public speaker. But in typical Brooke Shaden fashion, she went a few layers deeper, in a very unique way: she asked everyone to face the wall and talk to themselves out loud for three minutes about what they wanted their legacy to be. You know, a little casual conversation between you and yourself about the simple topic of what truly defines you.
Was it awkward having a room full of people facing the wall talking to themselves out loud? Yes. At least for the first minute. But it was also quite effective because it allowed everyone to think about the deeper meaning of their goals, and become even more emotionally committed to their plans. Then everyone shared with the group what they wanted their legacy to be and let's just say there was no dry eye left in the room.
What does that have to do with public speaking? Everything. The point that Brooke made quite effectively was that in order to be a memorable and effective speaker, you need to know what you stand for, what gift you're offering the world, and what your story or speech is building up to. That will give you not only a more memorable story, but it will also give you the confidence necessary to be on that stage.
EXERCISE: Face the wall, close your eyes, and talk to yourself for three minutes about what you want your legacy to be. Go ahead, we'll wait.
Paint Your Vision
Having access to other people who have come before you and have found solutions to the same problems means you can accelerate your progress and focus on the matters that are uniquely yours. And if you're a creator, there's nothing quite like having around you, at the same time, giving you their undivided attention, some of the most accomplished women in the business.
So for the second half of day two, the Creators-in-Residence shared out the vision boards they had created with their mentors' help the day before.
Sharing your innermost goals and dreams for yourself with an entire group of people is never an easy thing. "What if they'll judge me? What if I'm not good enough? What if they'll laugh at my dream?" Being in a safe setting reduces the risks, yet that fear is still in the back of your mind. But there is only one answer: be afraid and do it anyway. Being able to articulate your dreams and goals will bring extraordinary clarity to something that for most people is more of a fuzzy feeling. Sharing makes it tangible and more achievable than ever before. And having people you trust and respect help you by asking questions and offering feedback provides you with a more detailed map of how to get there.
EXERCISE: Get a stack of magazines that you typically gravitate toward when you have time to browse, a large blank piece of cardboard, foamboard, etc., and some glue or tape. Find a bit of uninterrupted time, and let your mind wander toward the things you want to achieve. Find visuals and words that represent your goals and aspirations, and start building the story of your future. You'll know when you're done building and you'll be glad you did. Ready to take it a step further? Share your board and overall vision with our Alpha Female Group on Facebook and see the support pouring in.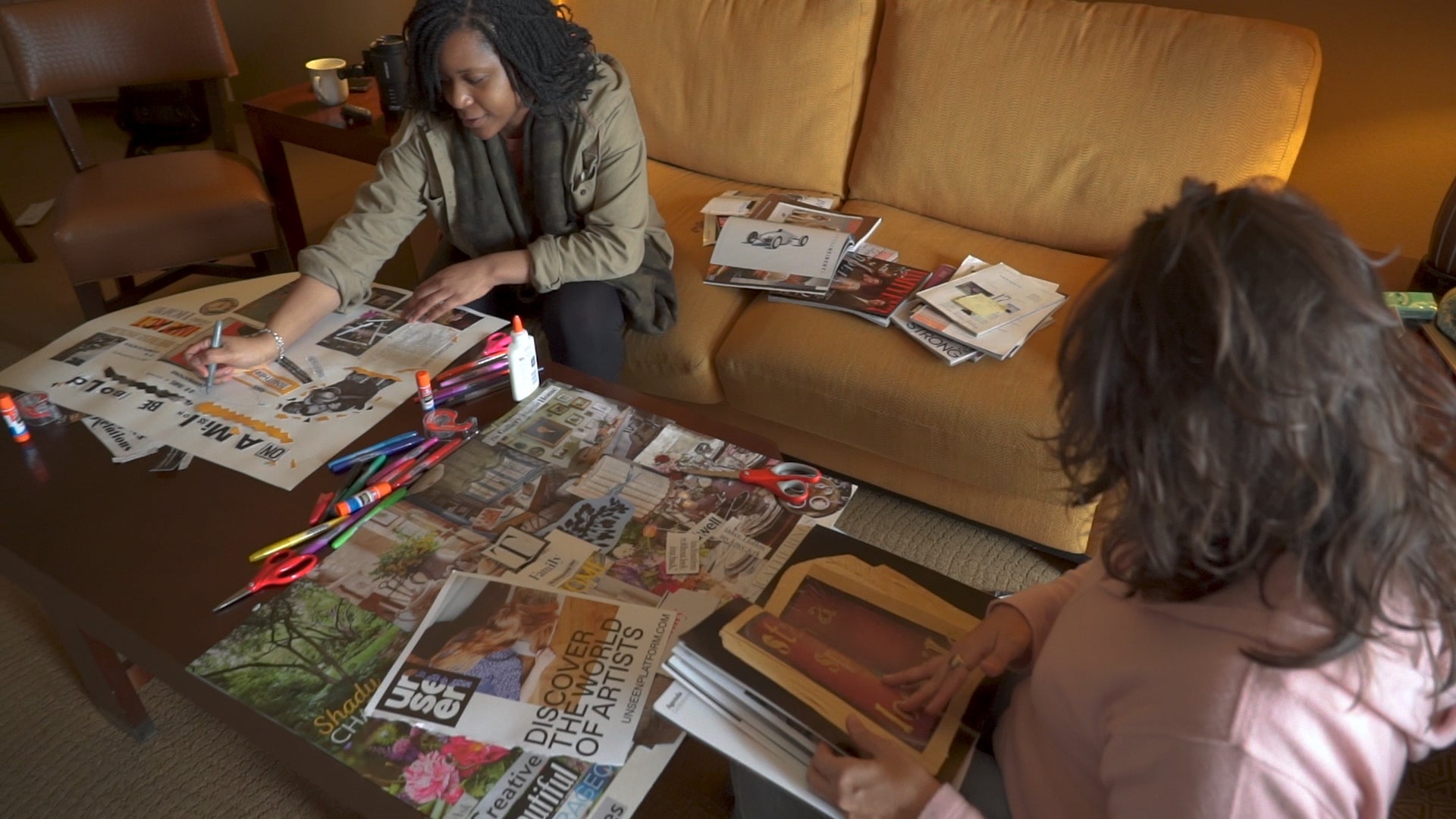 The Only Way Out Is Through
To go fast, go alone. To go far, go together. - African Proverb
A gathering of the minds like the one we experienced may seem like a luxury--something that's great to have, but perhaps not crucial for success. Yet in our experience, big, hairy goals are much easier (and more likely) to achieve when you have like-minded (and high-minded) partners by your side to lend a hand, cheer you on, and be there to catch you when you fall and push you back up on your feet (because you will fall). It's the whole premise behind Sony Alpha Female: equality and inclusion in the creative industry is a massive, hairy goal, and we need a strong alliance of all those who share our vision to get it done and blaze the trail for those who come behind us, so that they too, in turn, can achieve other big, hairy goals of their own. It's how the world moves forward.
One micro-moment of our summit reminded us of why trailblazing cannot be done alone. The second morning of our time in Sedona we had to go out and pick up breakfast. There were three of us in the car, and we were the first to pull out of the parking lot after a night of continuous snow falling and a freeze. We had to drive up a slight incline, and as hard as I tried to find the right path up, we got stuck. The snow was thick and there were no tracks on the street that we could follow, so the car started skidding. It was clear we wouldn't be able to drive up. So my two colleagues got out of the car and started pushing, while I floored the gas pedal. Slowly, the car started inching up and we were able to get it out onto the main road and continue our journey. The people coming behind us had no problem going up because they had our trails to follow. And that was the perfect metaphor for everything we're doing here: trailblazing is hard, and you're bound to get stuck and feel like all is lost, but if you have a squad around you to blaze that trail together, you'll all make it far together.