The best description of our Alpha Female Creator-in-Residence program I've heard so far came from Cristina Mittermeier, in a conversation we were having with all our mentors and mentees about plans for the future. "This is just the runway," she said. Because what we're doing now aims to clear a path for our Creators to fly high in pursuit of their lives' callings.
Mentorship is one of the central elements of the Alpha Female program. We believe that having someone who has successfully paved the way before you can make a big difference in your ability to reach your goals and grow. In the long run, having a strong and wise mentor has the potential to be even more important than the financial support we're providing to the Creators-in-Residence.
Three months into this six-month long runway, we couldn't be prouder of our Creators-in-Residence, and the way in which their careers are taking off. We recently had an opportunity to spend a few days together—mentors, mentees, and Sony core team—at what we called The Sedona Summit (we'll share details on this experience next week), and watching the mentor-mentee relationships blossom was inspiring. Not only because of the enrichment each pair gets from having this relationship, but also because as a program leader, the thing you most hope to see from a program like ours is growth that lasts well beyond the program's six months, and a mentorship experience that lasts a lifetime, that can inspire and have a domino effect on the growth of the entire community.
Three months into this six-month long runway, we're following the evolution of the Sony Alpha Female Creators-in-Residence, and how their careers are taking off.
With their mentors' help and Sony's support, our Alpha Females have been pursuing their goals with great passion and drive. Let's go over where each Creator is.
"There is nothing more amazing than someone coming alongside of you and saying, "I believe in you. Let's chase this dream." Sony has made so many dreams already come true for me, and the best is yet to come." – Megan Allen
Megan Allen has been busy, but once you get to know her, you learn she only has one mode: go, go, go! It's one of the reasons her wedding photography business is fully booked for 2019 and is now only accepting bookings for 2020 and beyond. One of the goals Megan has set for herself as part of the program is to begin developing her public speaking and workshop skills. Her first major public speaking event took place in February, where she spoke on Sony's stage at WPPI alongside her mentor, Sara France. On the workshop front, Megan hosted one at the beginning of May at Midwest Photo in Columbus, OH, and she's gearing up to take it to the next level, as last week she announced her first two-day wedding photography workshop, taking place in August. Somehow, in the midst of all the work, Megan also managed to take an epic trip to Iceland, along with her mentor and fellow pea in a pod, Sara France. Epic doesn't even begin to describe what they created together!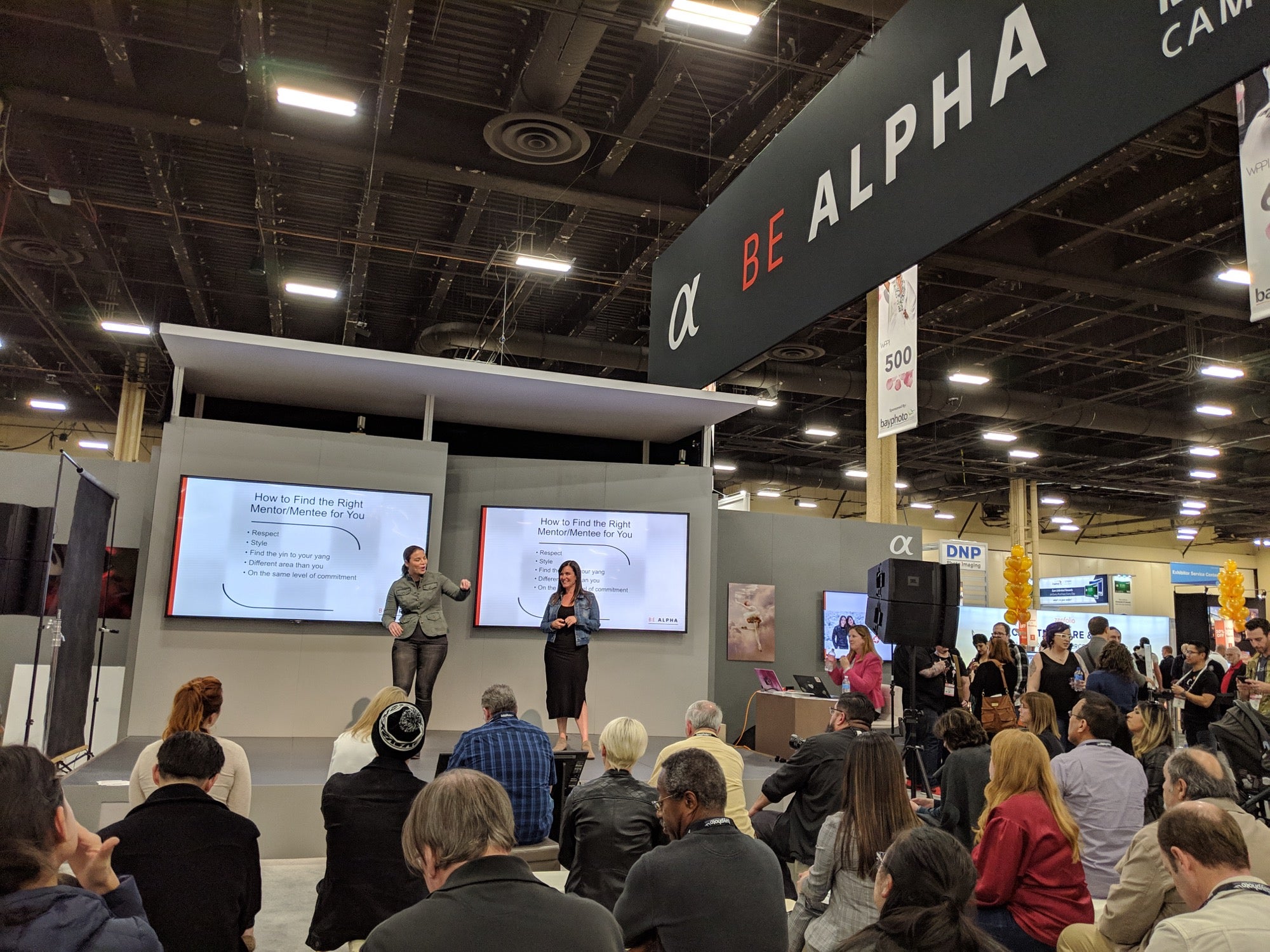 "If we can be the destroyers, the takers, can we also be the nurturers, the seed planters? Can we find the courage to see ourselves as part of the solution, and to assume that responsibility?" – Danielle Da Silva
Danielle Da Silva's main life and career goal, which she shares with her mentor Cristina Mittermeier, is to save the world. And we're proud to say that we don't know any other two women storytellers better equipped to do that. Being part of the Alpha Female program has allowed Danielle to extend her wings and pursue the completion of her documentary, which is going to be released in the next few months. Danielle has also been continuing her work as the leader of Photographers Without Borders (PWB), and has been traveling to parts of the world where her assistance as a visual storyteller is crucial for the survival of their culture and ecosystem. Her latest PWB film, "Love The Oceans," in which Danielle explores what it takes to create a marine protected area and bring coastal communities out of poverty, was released last week.
"I feel so lucky to be connected to such a phenomenal group of ladies. They are passionate, strong, supportive, genuine, caring, compassionate, giving, successful…the list is endless. They are everything I aspire to and I've been pushed like I've never been before to get there." – Erin Hogue
Erin Hogue's action photography business takes her to freezing, remote areas, and she couldn't be happier about that. To support her growth, Erin has used some of the funds from the Alpha Female program to get a new snowmobile without which her work, and therefore her career, would suffer. One of Erin's goals for the program was to keep growing her YouTube channel and expand her tutorials content, which she's currently working on. But that's not all Erin's been up to. Under the wing of her mentor, renowned artist Brooke Shaden, Erin has been able to return to her fine art roots. And not only has she re-ignited her passion for creating, but she has also already secured showings in two different galleries, with more to come.
"People are a lot of work but that doesn't mean it's a bad thing. Work hard to support yourself and the ones you love. Be strong, spread wisdom, and be great." – Nitashia Johnson
Nitashia Johnson's goal for the program comes from her unwavering commitment to her mission of healing through creativity. Since beginning the program, Nitashia has been focused on her two career missions: The Smart Project and The Self Publication. Establishing a non-profit organization takes not only lots of work, but also great drive and stamina. By creating "The Smart Project," Nitashia wants to provide free professional digital and visual art-based education and training to Dallas youth, as a means of improving their lives and providing a higher purpose that will both keep them safe and will expand their creativity. Nitashia's first meeting with a high school in the Dallas area was a success, and she continues to pursue her vision for the program. The Self Publication, one of Nitashia's passion projects, now in its second edition, is an excellent first step into her role as a multi-media author (Nitashia handled ALL aspects of the book from creation to publication!).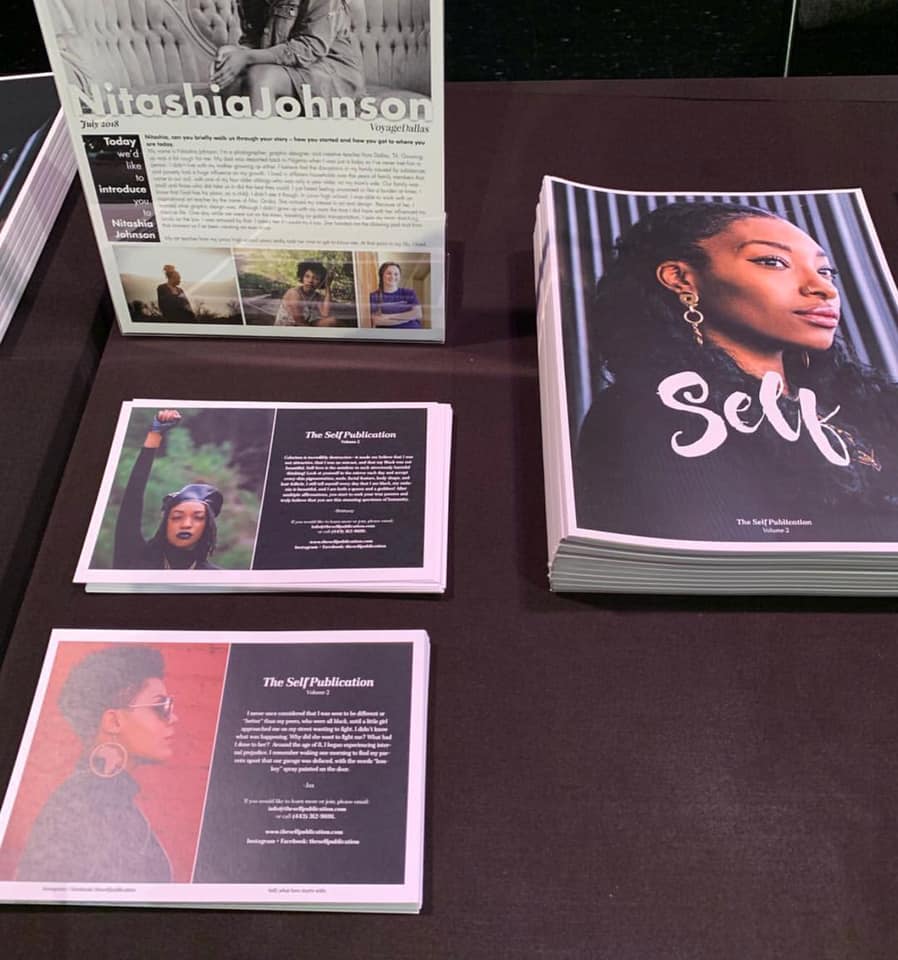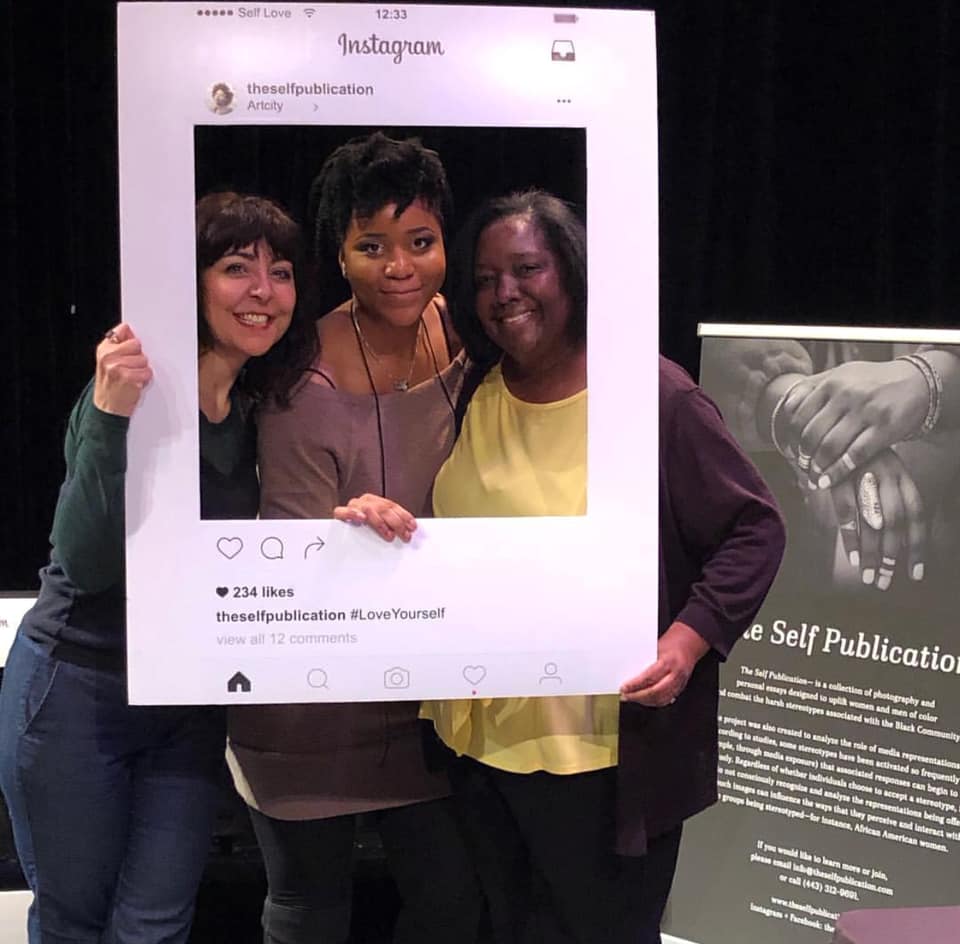 "I got lucky to be chosen to be in this group, but the best thing about it is that it's not exclusive. We've already spent so much time discussing how we can bring OTHERS up, into our community, and together make an impact on creatives everywhere." – Colette Robinson
Colette Robinson's mission is to bring joy to the world and her art always stays true to that mission. And because of that, Colette's work is in extremely high demand—so much so that she doesn't have enough time to take on all the work that's coming her way. Her goal during the program is to take her business to the next level by getting a team to help with her day-to-day management activities, while she focuses on the creative side of the business. Colette's biggest step yet in her growth plan was to get a new studio, and as of last month, she signed the lease on her own personal corner of creativity heaven. Colette will give us a tour of her studio soon, so stay tuned for the "making of" story.