We want YOU to join our community!
No matter what your project is and what camera brand you're currently shooting, you can apply for an Alpha Female+ grant and join our support system of over 20,000 people on Facebook and Instagram.
You could to win $5000 in cash, a full-frame Sony camera and lens, a year-long Adobe Creative Cloud All Apps subscription, a year membership for Sony PRO Support and the opportunity to have your project featured on AlphaUniverse.com and Sony Alpha social channels, so why not apply today?
Applying for the grant is easy, join our community and follow the simple steps below.
Complete these four simple segments and you could win $5000 in cash, Sony Alpha gear & more.
1. Join Our Community
Sometimes other creators in the community are the ones who inspire us to take our biggest leaps forward. By joining the Alpha Female+ Community, you can connect with other like-minded creators, bounce ideas around, provide support, ask for advice, and even share your work with the possibility of it being featured. Join the community and begin connecting with others right away. (Who knows, they may even give you that final nudge you're looking for to hit submit on your application!)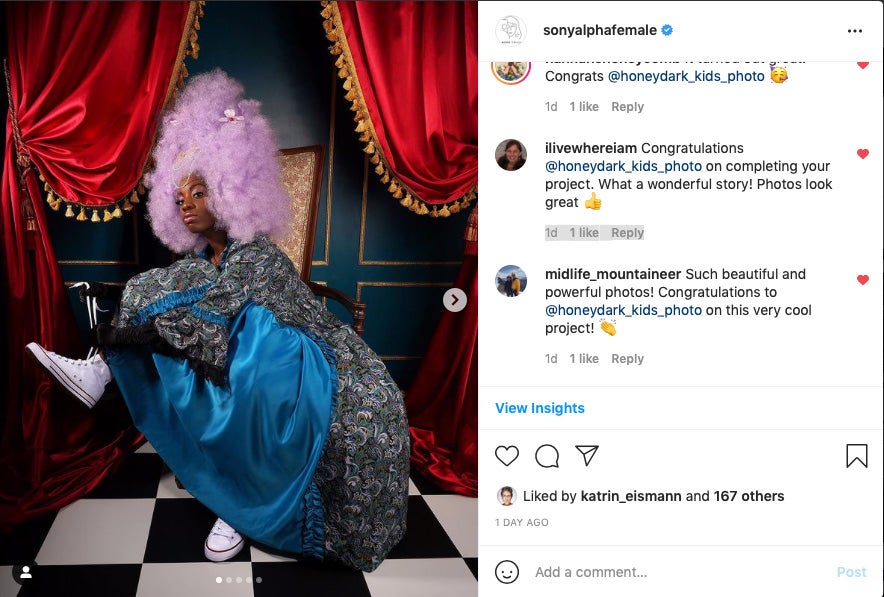 2. Pitch Your Project
Think about a photo or video project that you truly believe in doing, and then tell us about it! In your Alpha Female+ application's project proposal, you'll have about 500 words to tell us about your project and what you plan to do with the grant, as well as how you will execute the project in one month or less. No need to over think it, after all you can submit a new idea every month.
With your photo or video project idea in hand, be sure to create an Alpha Universe Profile that includes your name, profile photo, bio and at least five photos of your photography in the gallery. You'll submit the link to your profile with your application. If you have a video project, you'll be able to submit a link to a demo reel of your work.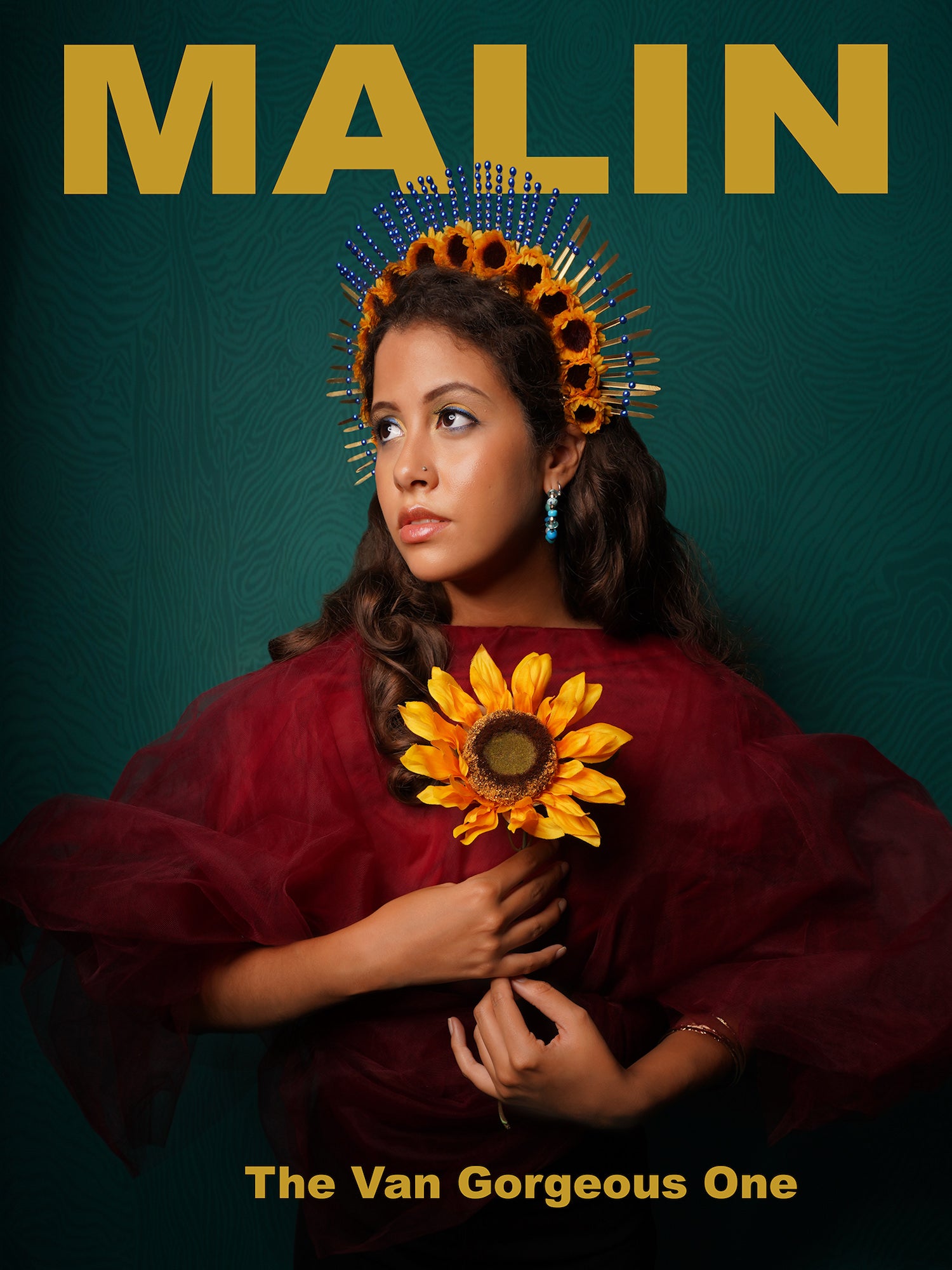 Photo by Sharon Miller. From her Alpha Female+ Project, "The Creative Ambassadors"
3. Make Your Personal Video
Create your personal introduction video for the application. This video is only for us to see and it gives you an opportunity to present yourself in a way other than the written submission. Give us a sense of who you are by introducing yourself on camera. Be clear, be confident...and be you!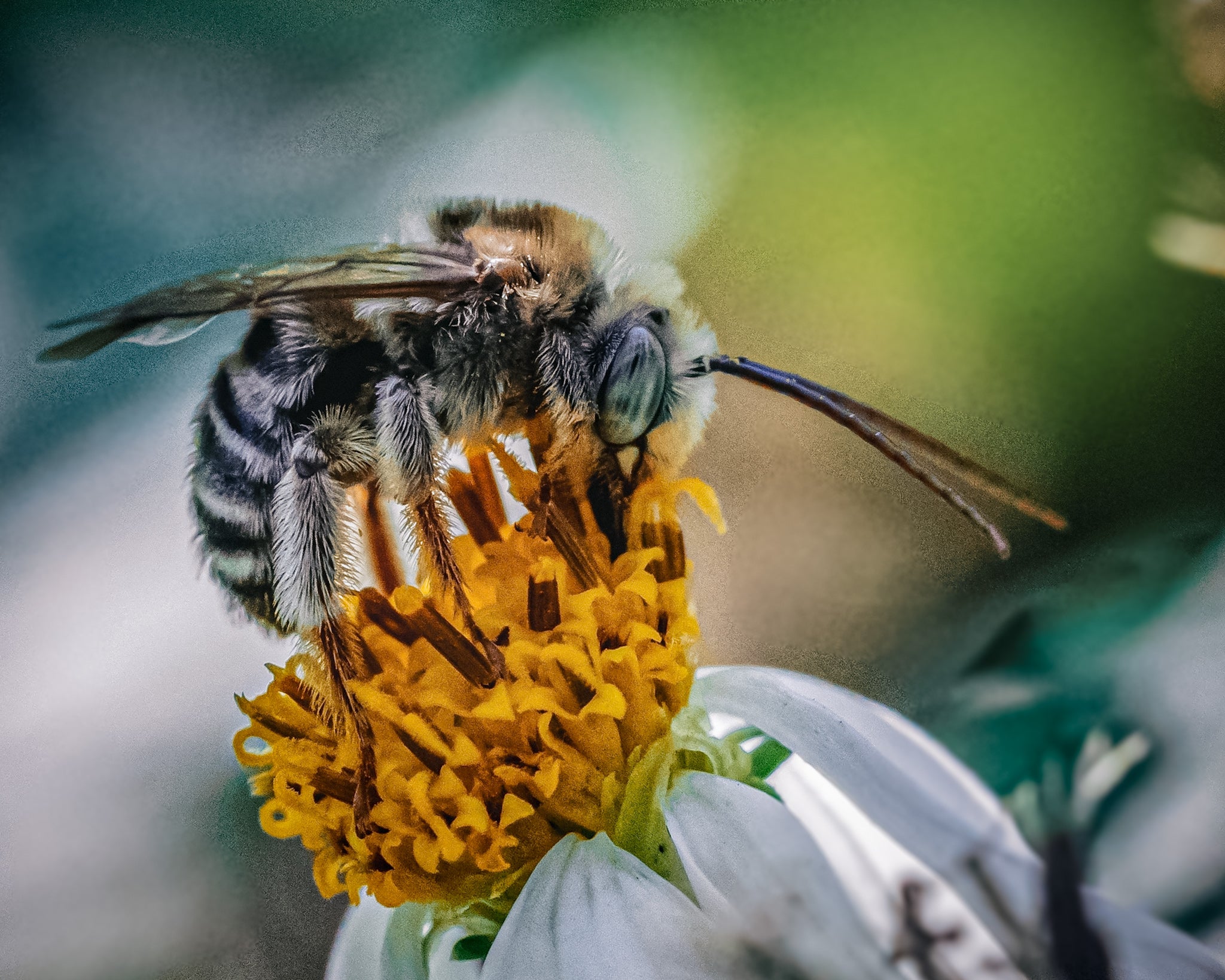 Photo by Hannah Mather. From her Alpha Female+ project, "The Pollinator Project"
4. Click "Submit"
Once you've completed the application and agreed to the Terms & Conditions, just click "Submit" and you're done. Your application is then in the running for an Alpha Female+ grant until the end of the program and you've made a leap ahead for your creative future.
What are you waiting for? Complete and submit your Alpha Female+ grant application HERE. You can submit a new application with a different project every month and get involved with the Alpha Female+ community on Instagram and Facebook.
Have a question? Check out our Alpha Female+ FAQ Page HERE.

Cinemagraph by Tenley Clark. From her Alpha Female+ project, "Under The Weather"