This series, that I titled "Under the Weather," has been almost a decade in the making for me. I was a new mom and getting a crash course in what that truly meant when I first came up with it. My own needs were now put on the back burner and the word sacrifice was a badge I wore daily. I was fine with it because I have always wanted to be a mom and this was what I was told comes with the title, but sadly there were times it ended up catching up to me when my health would take a turn or I would enter a difficult time emotionally. Or as my anxiety worsened to crippling levels. There were no sick days. Even though I felt "under the weather" I had no choice but to push through and take care of everything that needed to be done. Another kid and nine and a half years later and not much has changed. A decade without self-care or sometimes even the time for my own basic human needs like a shower.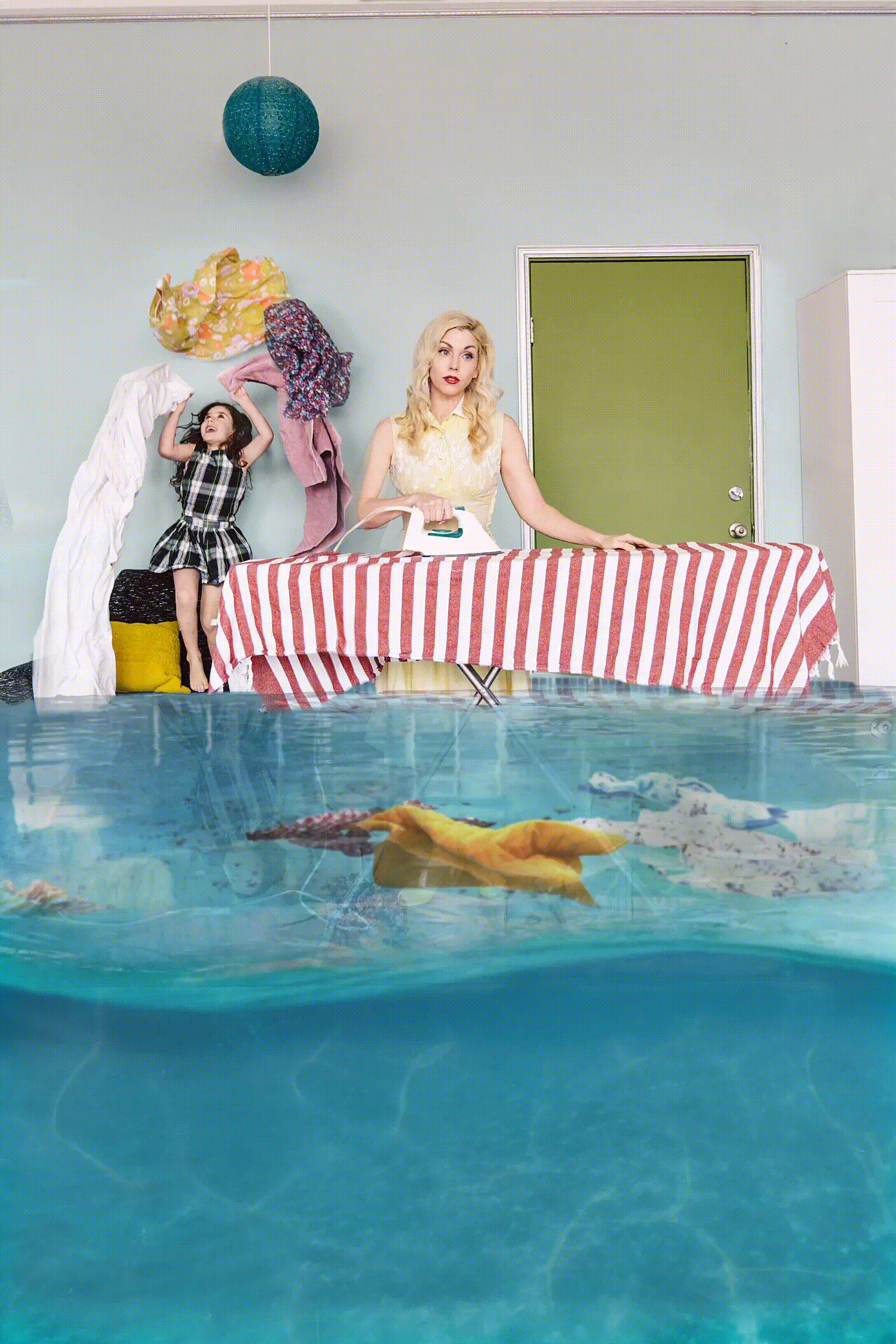 In her Alpha Female+ Grant-winning Project, "Under The Weather," Tenley Clark shares the challenges of motherhood through cinemagraphs. See how you can apply for the final grant by Feb. 15 here: https://alphauniverse.com/alpha-female/
And I was not alone in this. Every mom friend I made along the way went through the same things. The pandemic has only worsened this truth. Moms have truly taken on a huge burden during this time. Becoming homeschool teachers in an instant with no handbook. Giving up their jobs to care for children who are now home 24/7. The list goes on. And they are doing this all while isolated. Without help.
The idea for this project is to showcase moms metaphorically and literally under weather while still maintaining normal life. The different weather would represent different struggles from mental health (such as depression) to physical health. No one around her seems to notice or be affected while she persists.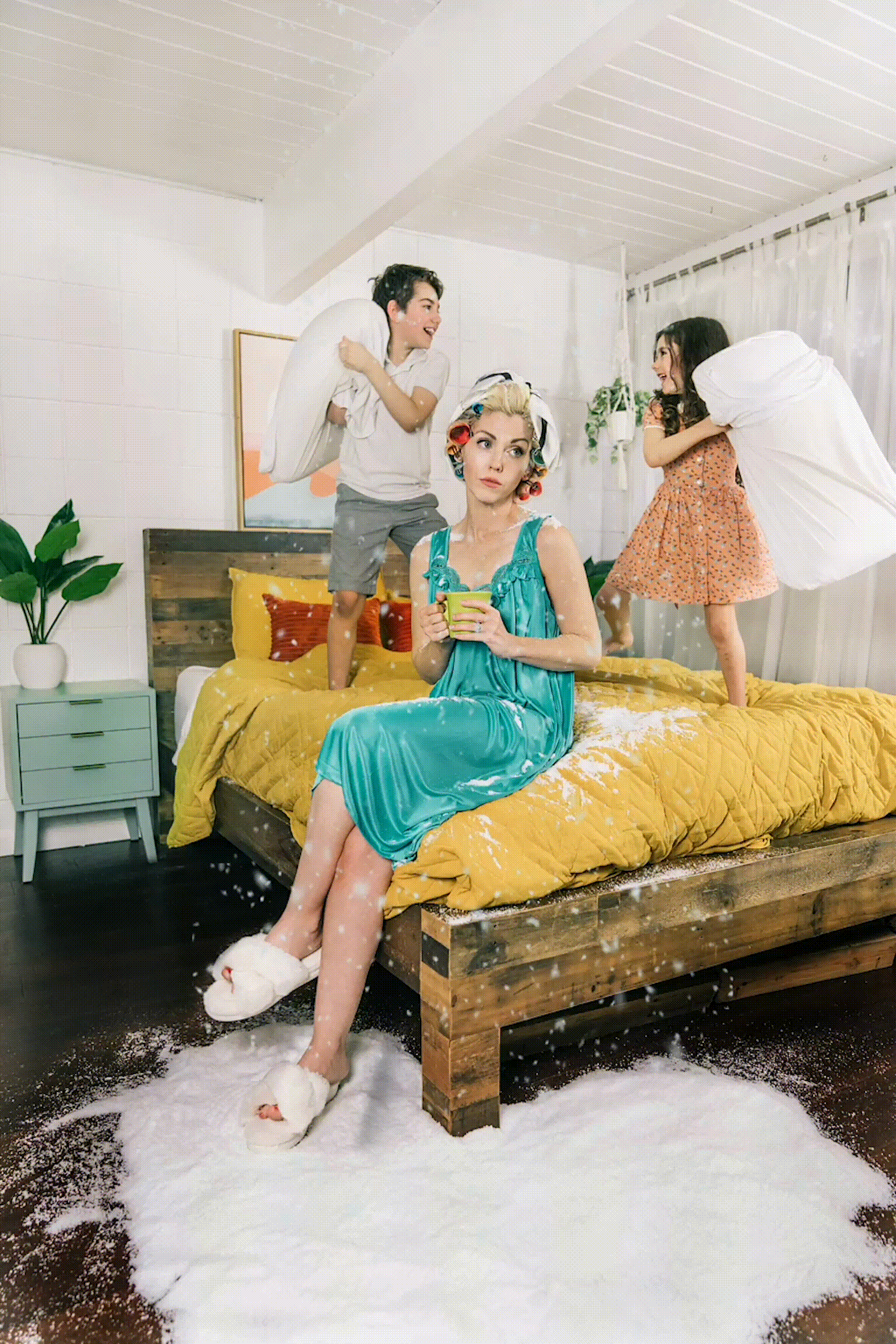 For the project, I had to shoot the whole thing as a self-portrait series since we were under shelter-in-place orders the whole month. I also had to photograph it in my home because spaces to rent were only allowed for essential reasons under the order. This meant turning my home into a set which was a really fun creative challenge. I wanted the project to have a 50's/60's aesthetic to allude to the idea that this has been a struggle that has sadly been around forever. So, I sourced vintage items, or modern items with a vintage flair, to style it. I put together styling mood boards to see how the items I wanted to purchase would go together to ensure that the series would be a cohesive piece in the end, with a consistent color scheme to help tie it all together.
Because the series is cinemagraphs I needed to make sure that I thought through how I would animate the weather in the space and have it solely on me. I shot the images first and then did video of the weather on me separately after. I did as much as I could in-camera (including making a floor-to-ceiling fake tornado out of a wire Christmas tree and spiderwebs) and then added the rest of the effects and merged the two together in Photoshop or Premiere Pro later.
I wanted to make sure to end on a more hopeful note so the final image in the series showcases an umbrella opening to break the rain. The umbrella, to me, represents help because it is always there. Whether it be from someone else or from yourself. We just have to be willing to ask, accept and/or prioritize it.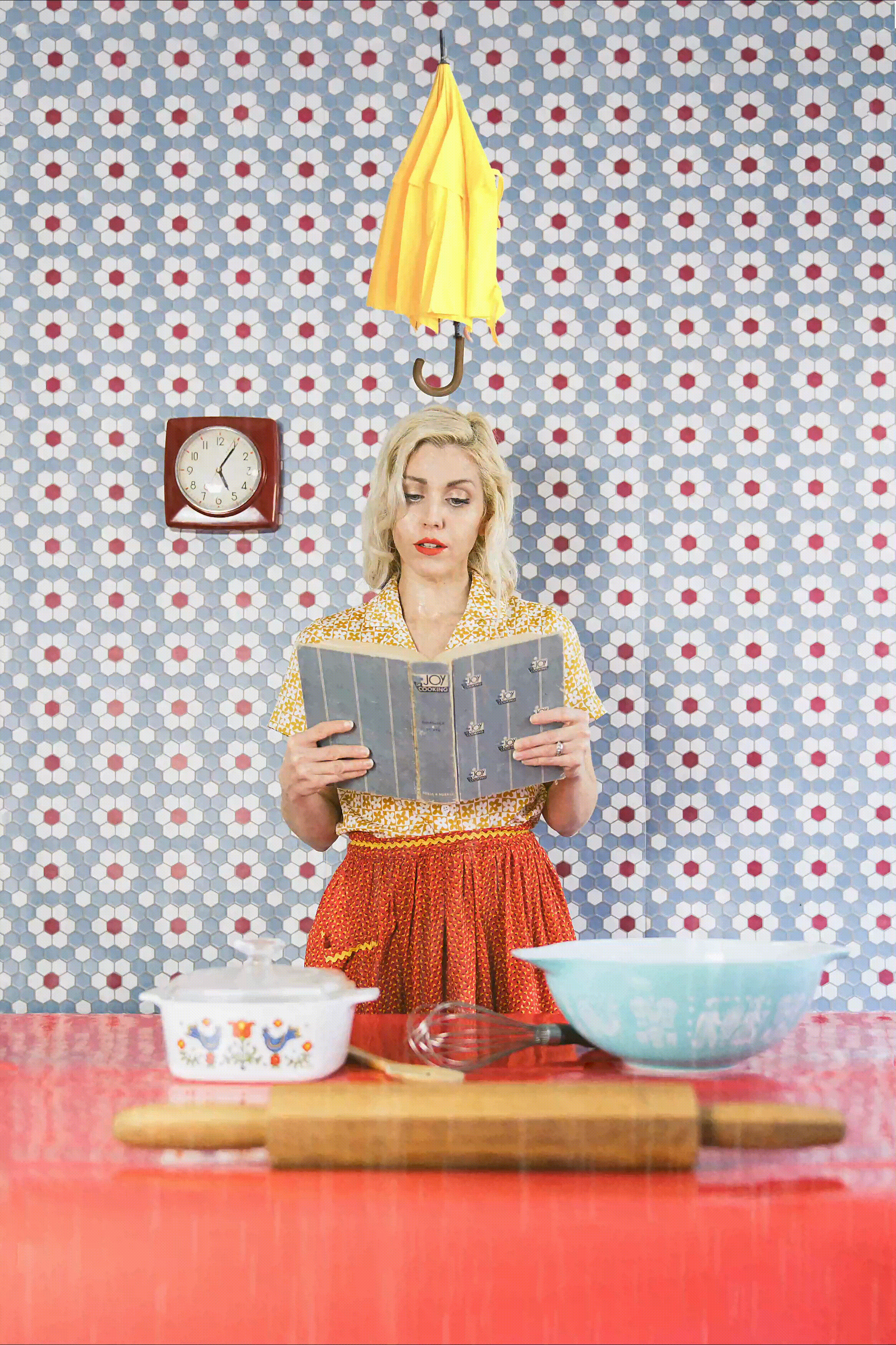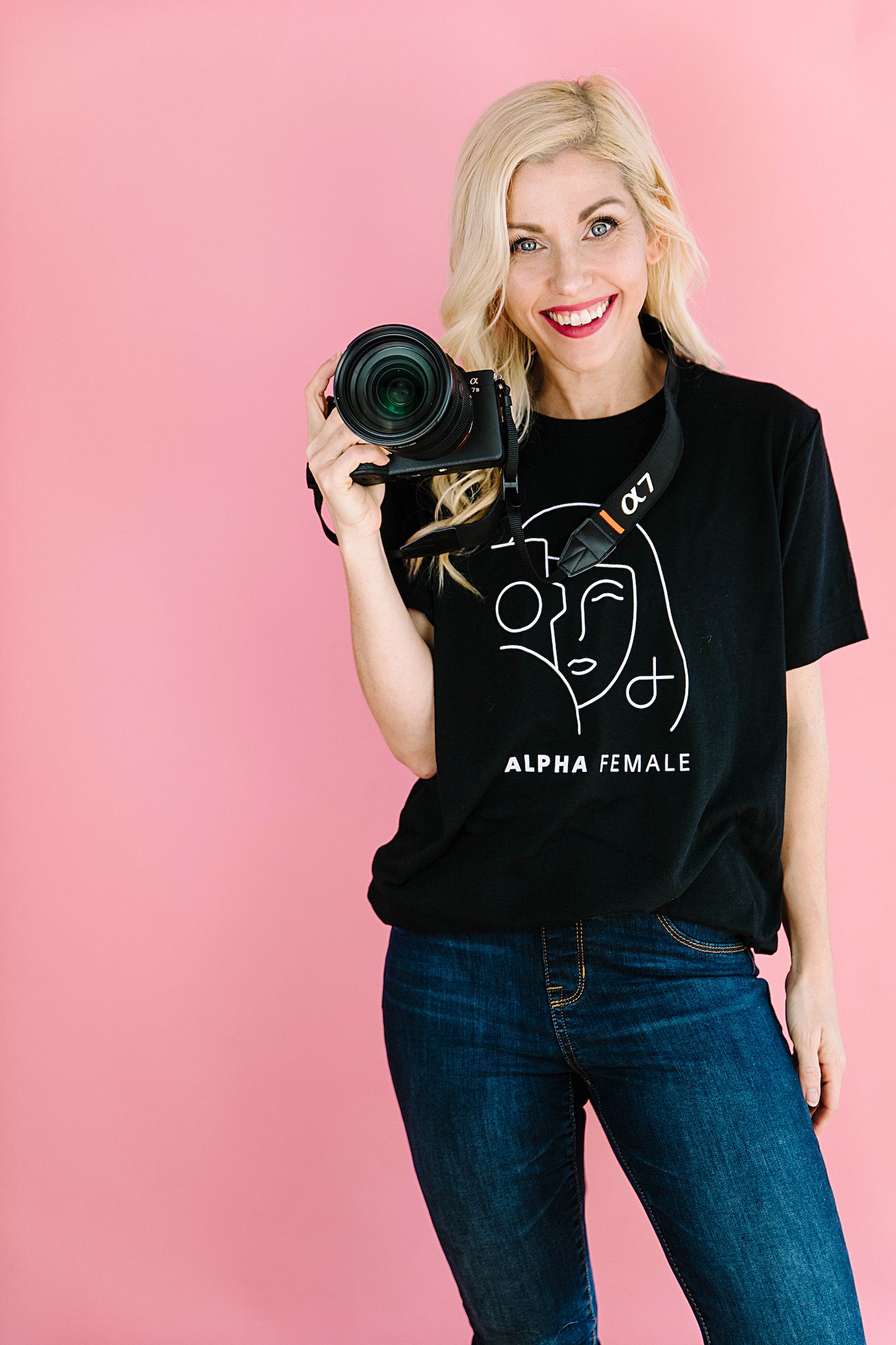 See more from Tenley Clark in her Alpha Universe Profile and on Instagram @tenleyclarkcreative.
Do you have what it takes to be an Alpha Female? See how you can apply for an Alpha Female + grant and win more than $8,000 in cash and equipment for your project. Final opportunity to win ends on February 15, 2021. See all the details and our past winners HERE.