"Living a Life with Purpose." That's the mantra that greets visitors to Sony Artisan Cristina Mittermeier's website. What an apt guiding principle for this acclaimed National Geographic photographer who has dedicated her life, both personally and professionally, to a mission of conservation—protecting the last wild places on earth.
"It's all of what I do," she says. "If tomorrow there is no need for me to take any pictures, it's because we've saved our planet. And then I would be happily without a job."
Mittermeier has an unwavering passion for conservation that's deeply rooted. This is something that not all professional photographers are as fortunate to share—the ability to combine work that is personally fulfilling with the professional assignments that pay the bills. For the rest of us, we must seek out ways to use our gifts to help make a meaningful difference in the world.
Make Your Camera The Means To A Fulfilling End
"It can get pretty long and tedious as a career to be dedicated to making images," Mittermeier says. "Some people are passionate about cameras and equipment. I'm not. That's not the reason why I do what I do. I'm passionate about what I can do with my cameras. The purpose of my photography is what drives me to get up in the morning and get out there to be in very uncomfortable situations, traveling nonstop, because I want to make a difference. And because I spend so much time out there on the front lines, I see how dire things are for wildlife and for nature and that drives me to work even harder. The more I think about it, I realize that we are not going to be able to solve the big issues of our generation like climate change because 50% of our planet's population is disempowered. I want to tell those stories as well. So, yes, having that purpose is what drives me."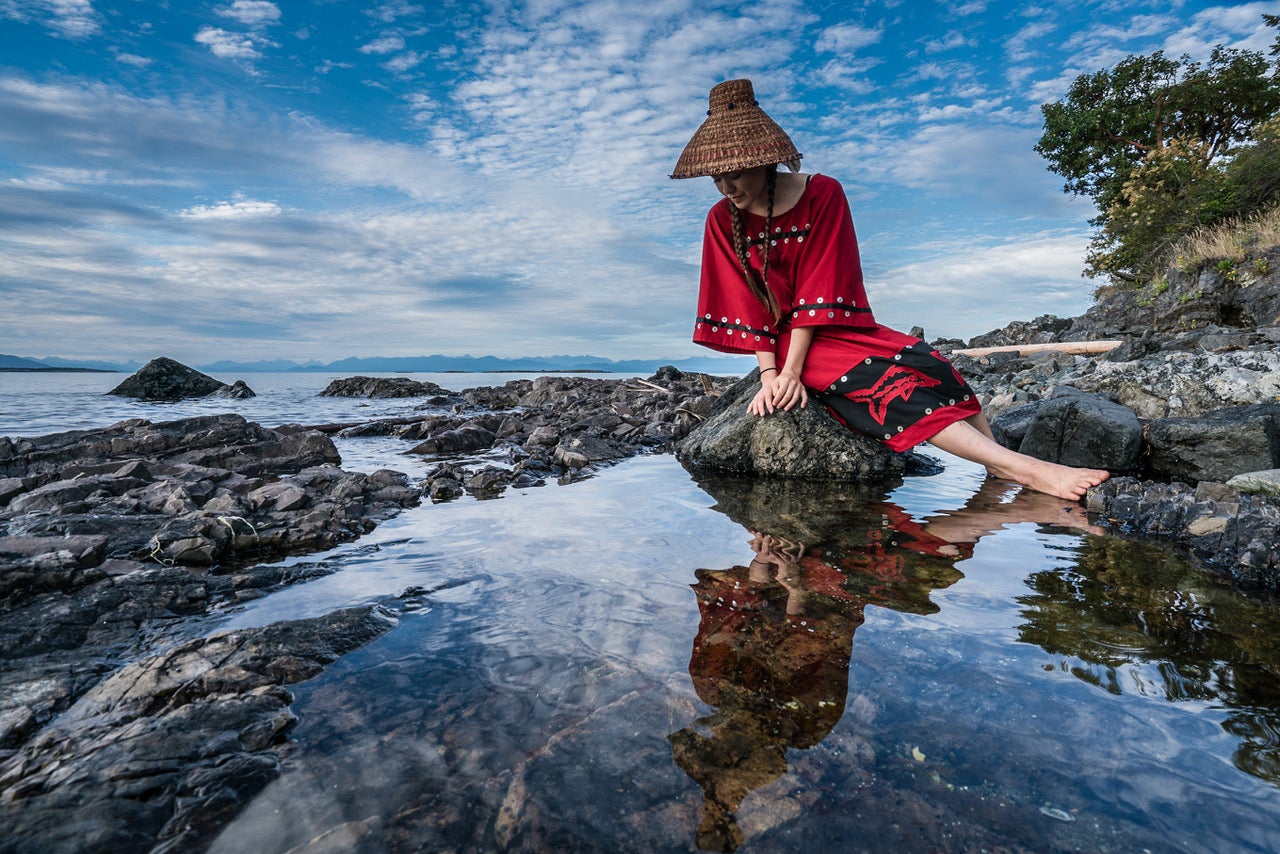 Photo by Cristina Mittermeier. Sony α7R II. Sony 16-35mm f/4 lens.
"I get a lot of photographers asking me how they can find that same passion and purpose," she continues. "For some I would say, you're taking pictures of lawyers but you could volunteer to take a picture of somebody who needs a job or somebody who doesn't have the means to get that image of themselves for their LinkedIn profile or whatever. Or portraits of children who need to be adopted. We're photographers so that's the thing we can contribute. Let's do a good job at it."
Follow your passion. As we approach graduation season, it's a phrase that will be uttered by countless speakers at graduation ceremonies around the country. It's said so often, it sounds a bit cliché. But that doesn't mean it's not 100% true.
Fellow Sony Artisan and landscape photographer Don Smith agrees, encouraging other photographers to find their true calling—not only as a means to make a meaningful impact through photography, but also as a way to protect against the burnout that naturally occurs over time.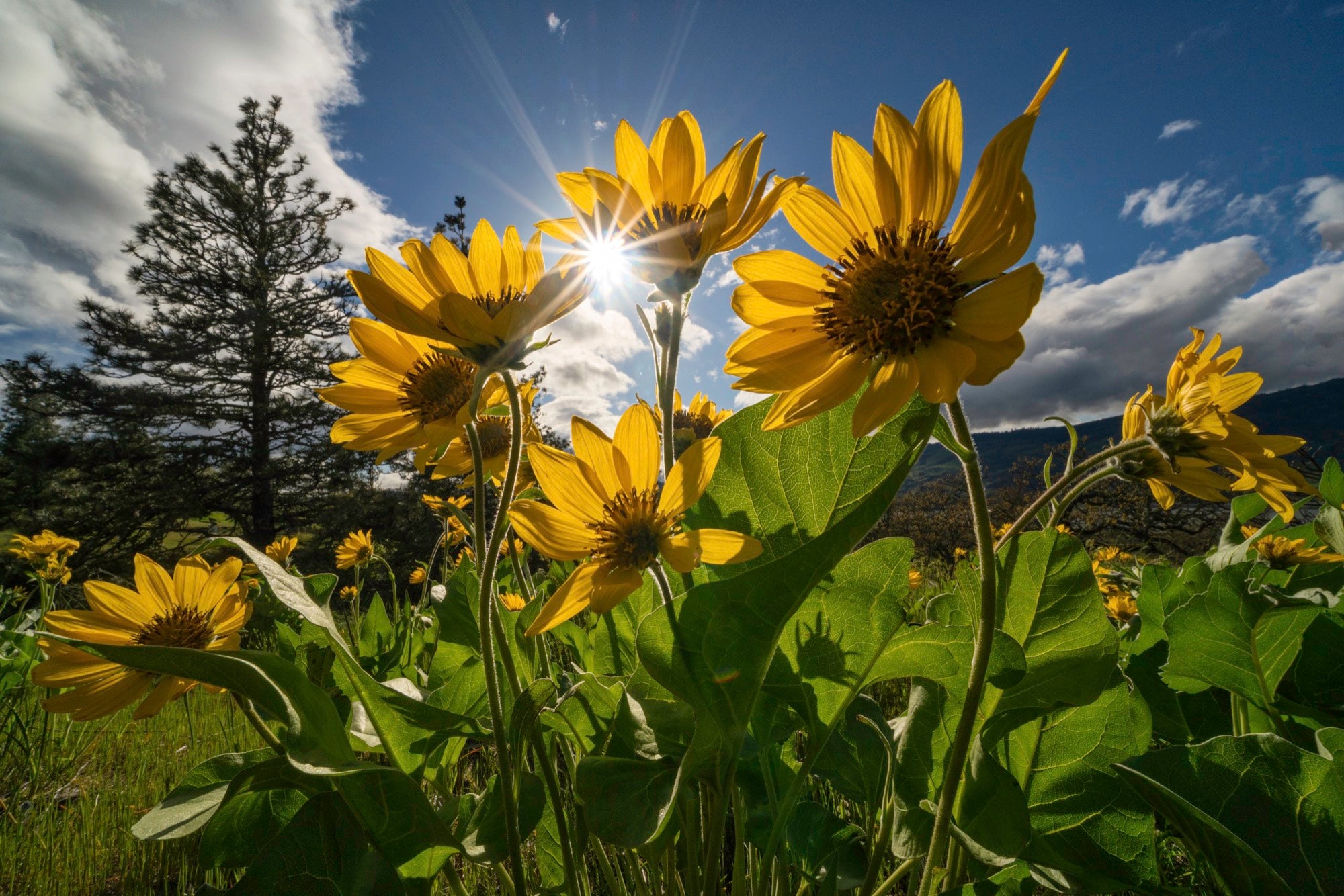 Photo By Don Smith. Sony α7R II. Sony 12-24mm f/4 G lens.
"You have to follow your passion," Smith says. "I try to tell my sons this: what your passion is, that's what you're going to want to do 100% of your time, because it's not going to feel like work, because you're going to love doing it. I've heard that since I was a kid: follow your heart. And I know it's not always easy."
For some photographers, the joy of doing good with their cameras takes precedence over all else—even above making a living. Photographer Jessica Ambuehl donates her time and talents to nonprofit organizations throughout the world. Recently back from five days volunteering for a nonprofit in Haiti and already planning her next trip, to Jordan this spring, Ambuehl donates her photography services to help those working in some of the neediest places in the world.
"I'm a photojournalist who documents the work of nonprofits around the world," she says. "I believe in the missions of all the nonprofits that I work with. I don't always seek out people just because of that. Sometimes it's because of their passion for what they're doing, and sometimes they find me. And I say 'great, if this is going to help your cause and tell your story, fantastic.'"
For eight years Ambuehl has traveled the world with her camera in tow, making pictures to aid nonprofits in their efforts to raise awareness and fund their projects. Her passion for helping began when, at just 15, she traveled with a church group to Romania after the fall of the Berlin wall. "I loved being immersed in another culture," she says. "I loved serving people that were not like myself. I just got hooked. So I went back."
Work Vs Vocation
Ambuehl's passion is for service, and her talent as a photographer works to the benefit of organizations in Jamaica and Haiti, the Middle East, Latin America and literally anywhere else she is needed. She pays her way to almost all of these destinations, and donates her images no strings attached. A model and actress in her spare time, she uses that income to fund her trips. What's more, she recently stopped taking paid assignments in order to fully focus on volunteering. "Last year I decided to break away from it," she says. "It was income, but it wasn't joy."
While Ambuehl doesn't expect other photographers to quit their jobs to follow in her footsteps, she does suggest ways we can reach out to worthy nonprofits without traveling far from home.
"It doesn't take long to find people in need," she says. "There are nonprofits in every corner of this world and it comes down to keeping an open eye and an open heart. Because if you want to serve you can't wait for someone to come to you. You have to be the proactive one. It's not hard to find somewhere to plug in your skillset."
"Start by looking up nonprofits in your area," Ambuehl says. "You can call the United Way and say give me a list. Find the ones you have a heart for, and start there. Because it's easier to capture stories when you already have a heart attached to what they're doing. A lot of it is networking. It's being real and honest. Make a good first impression. Know what you want to say, what's important to you, why you're doing it. Have your portfolio ready if they want to see it right away, and always follow up. We don't do that enough in this culture; just to thank people for the time they've spent with you."
Ambuehl says the most common question she hears is, 'How can you go out and see all of this poverty and hurt and feel like you're making a difference.' The answer is simple: she knows doing good for others, no matter how little, does make a difference.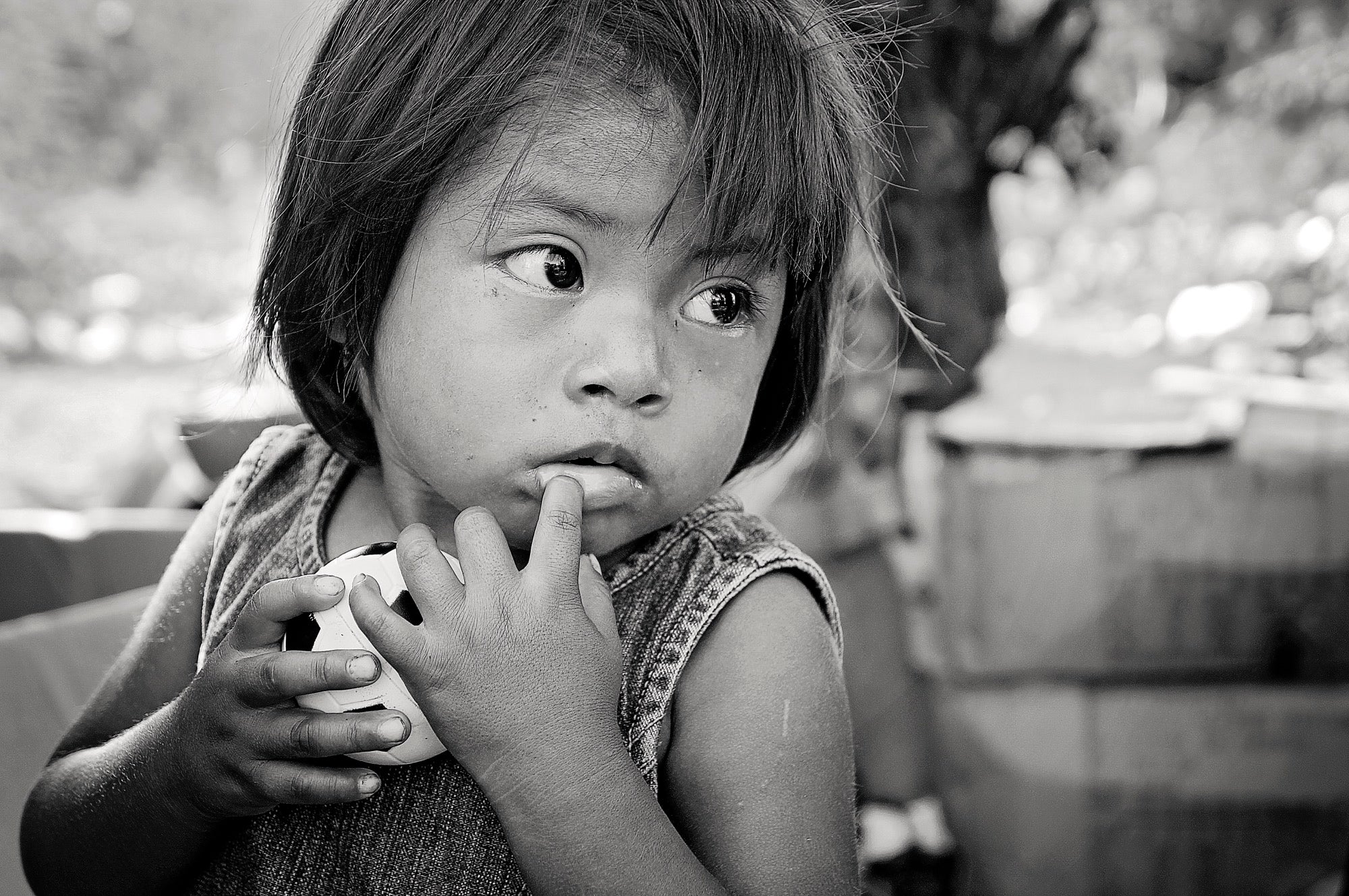 Photo by Jessica Ambuehl. Sony NEX-5N.
"I'm called to do this," she says. "This is my role, and no one else can fill that. Everyone else has their own gifts and talents, and if we were all just faithful in what we were using and what we have… I know that I can't take this little boy home and give him the future I would like, and I know that I can't feed this village beyond this day that I'm here, but if everyone was doing their part more mouths would be fed and more needs would be met. You have to be okay with doing a little, because everyone's little equals a lot. The difference you make for one can impact the future for many. Do your part, and hopefully that will be a chain reaction into a difference."
"The saying that it's better to give than to receive is dead on," she adds. "It couldn't be more accurate. Until you give of your time and resources, until you've experienced that, and see how it changes people, you'll never know what that means. You have to take a step out of your comfort zone to meet people where they are instead of waiting for them to come to you."
"I want to use my life experiences to challenge others to make a difference," Ambuehl says. "A lot of times people get hung up on what they think are pre-requisites: I'm too young, I don't have enough money, I don't live in the right place… There's no excuse. Because you don't have to have an unlimited bank account or be an adult. Because when you see more of the world you realize that every person holds value and there's beauty even in the person who lives in the dump. And when you can see beyond the external, then you value others differently, value yourself differently, and then you see life in a more fulfilling way."