On June 2, Dane Isaac (@dane.isaac) left his apartment to be a part of something bigger than himself and to capture a momentous day on the streets of New York. As Black Lives Matter marches and protests moved through the city, Isaac caught up with a group near Union Square that eventually merged into one huge march. "This was the second time I went out during the protests," he says, "but it was the first day I went out with my camera. There was just so much going on and the feeling of energy I got from the first time I went out definitely inspired me. It made me feel like I was part of something and I was needed out there. Not only as a documentarian, but as a Black man. Living in America right now, I do believe that we all play different roles and I felt that was part of my responsibility right now."
See how photographer Dane Isaac of the Alpha Collective captured this moment during a #BlackLivesMatter march in New York City.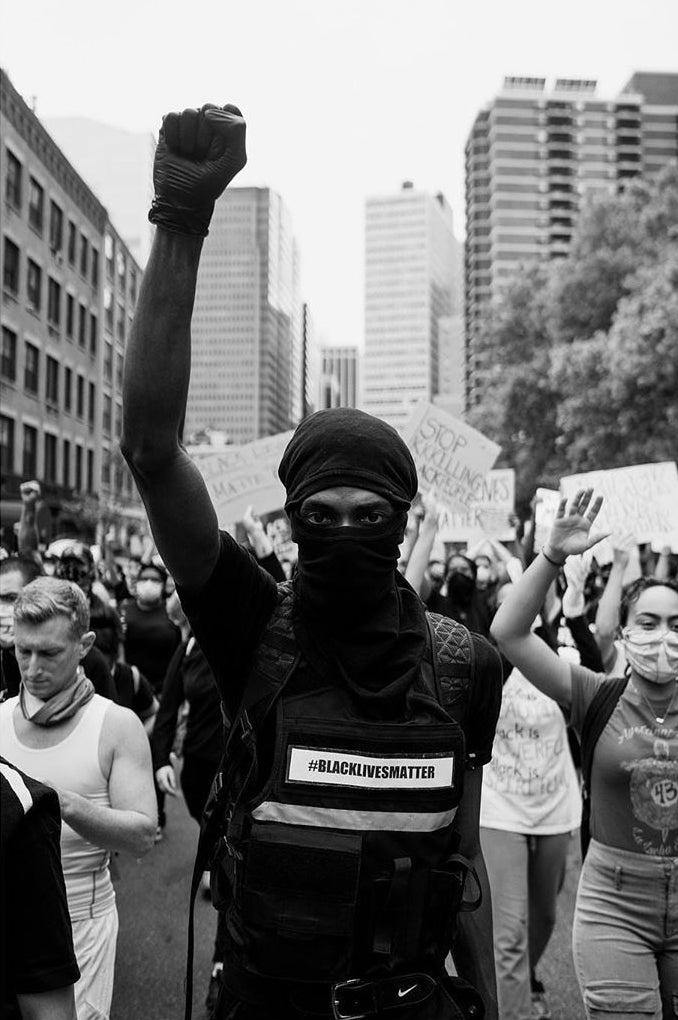 Photo by Dane Isaac. Sony α7R III. Sony 35mm f/1.4 G.
Feeling the weight of history on his shoulders, Isaac used his camera to distill the cauldron of emotions he felt into images. Some maintain that the duty of a photojournalist is to keep a dispassionate distance from the subjects they're covering. But many of the most powerful and moving images of the last 150-plus years were made by photographers who are personally invested in the stories and the moments that they recorded on film and silicon. On June 2 in Lower Manhattan, Isaac was among their ranks. "My goal in photography," says Isaac, "is to transfer the emotion of a moment into one frame. That's my goal every time I pick up a camera." (Hear more of his thoughts on being a photographer during this time in the video below.)
Camera & Lens
Isaac made the image with his Sony α7R III and the Sony 35mm f/1.4 G. "That 35mm is by far my favorite lens that I own. I use it for almost everything. I have a 55mm f/1.8 and a 50mm f/1.4 as well, but the 35mm is my main lens. With the 35mm on my camera, I feel confident that I can make just about anything work."
On Black & White
When he made this photo, Isaac, as he frequently does, was shooting in black and white. "Black and white eliminates distraction and oftentimes I set my α7R III to black and white in the Creative Styles, even if I'm going to edit the image in color. When I look through the viewfinder in black and white, I find that I eliminate distractions and I can focus on the light and how to visually tell the story. For this photo, I knew it was going to be black and white all the way."
Like all of his photographs, Isaac prefers not to try to explain too much about what's happening in the frame. He prefers the viewers to be their own guide. "I don't want to force people to see elements in the frame. I think the photograph speaks for itself and I don't like trying to point out details or talk too much about how I composed it. I'd rather people digest all of that on their own and take away what they may."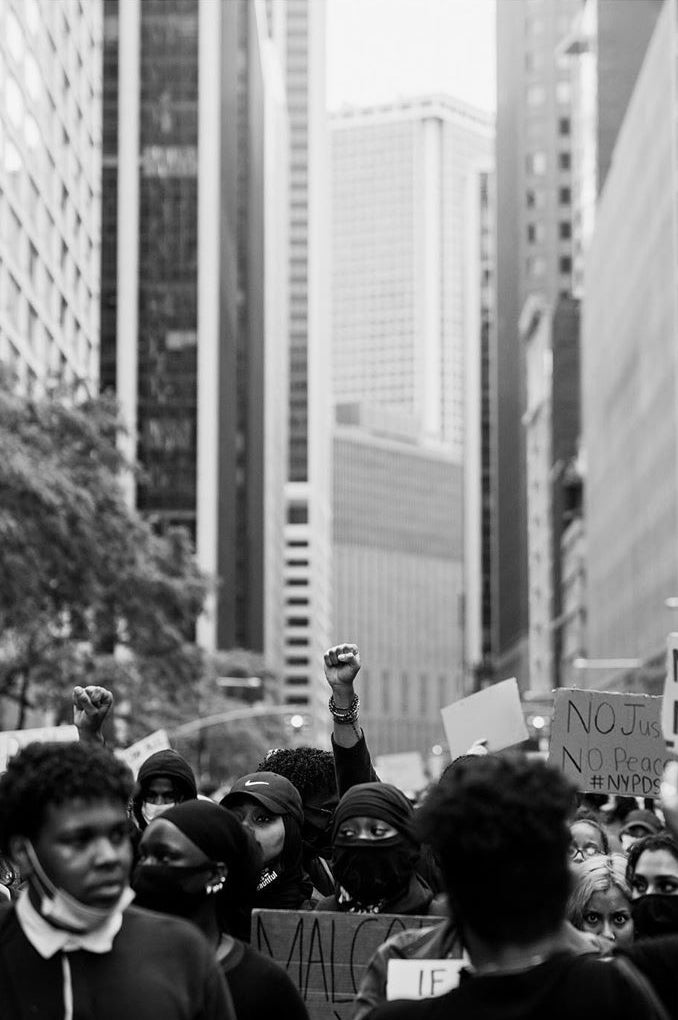 Photo by Dane Isaac.
Read more about photographers and videographers who have used their work to amplify the voices of demonstrations in The Enduring Power Of Photography In Unprecedented Times.
You can see more of Dane Isaac's work at daneisaac.com and follow him on Instagram @dane.isaac.