We asked our Sony Artisans Of Imagery and Alpha Imaging Collective to submit their most meaningful images of 2022 and let's just say...they understood the assignment! This week we'll be counting down to the end of the year with a selection of the submitted photos along with the story behind each one. See Part 6 below featuring meaningful fine art photography, photojournalism, sports and more from Neil Leifer, Chad Wadsworth, Ben Lowy, Garrette Baird, Greg Noire, David McLain, Jean Fruth, Patrick Murphy-Racey, Caroline Jensen, Brooke Shaden, Katrin Eismann, Jeff Berlin and Philip Edsel.
We're counting down to the end of the year with a selection of the most meaningful images taken by our Sony Artisans Of Imagery and Alpha Imaging Collective in 2022.
Neil Leifer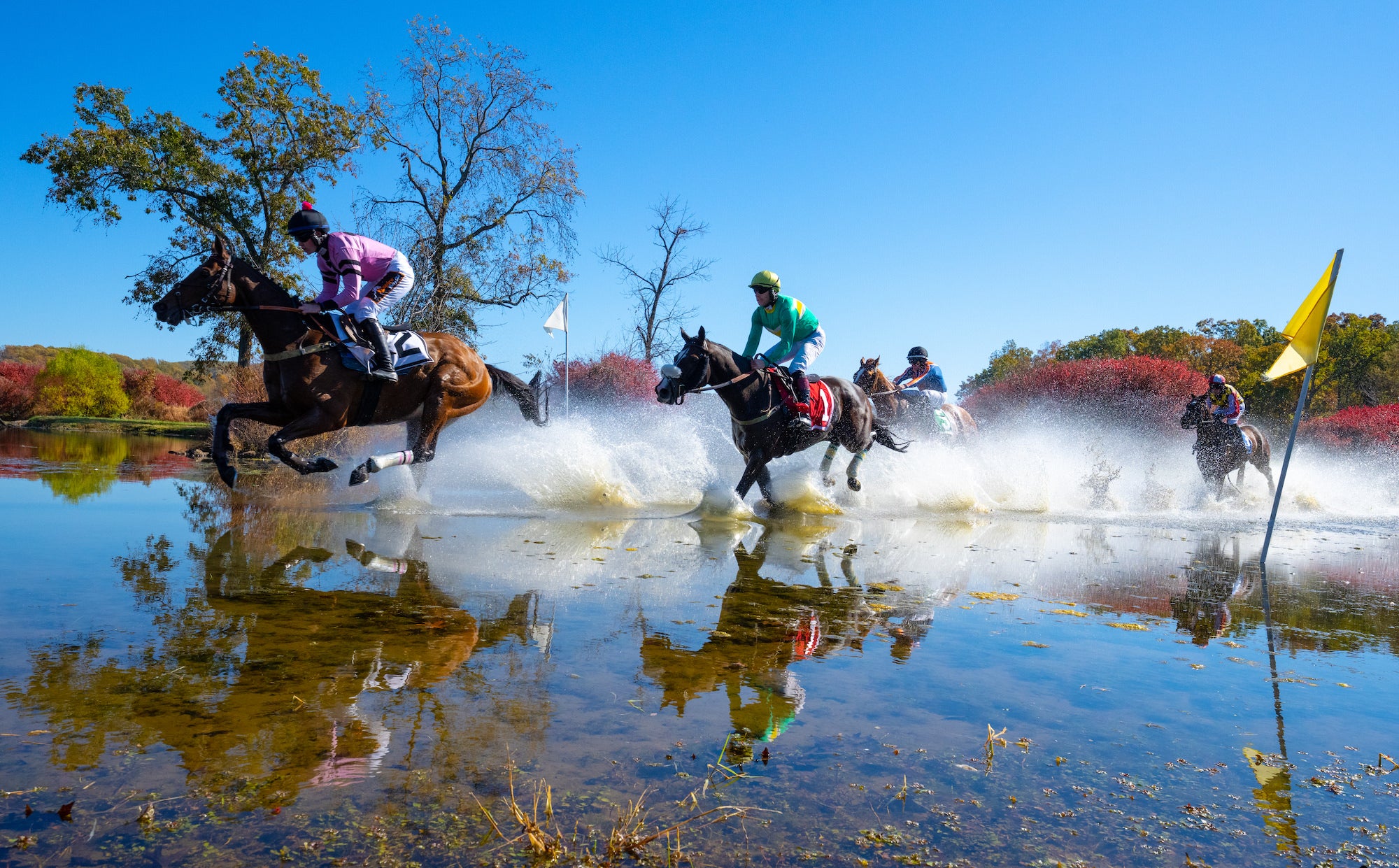 Photo by Neil Leifer. Sony Alpha 1. Sony 12-24mm f/2.8 G Master. 1/2000-sec., f/9, ISO 1250
"It was my second year going to the Gold Cup in The Plains VA, so I knew the Horses ran through Swan Lake only once. It was the perfect spot to shoot a memorial Photograph. I set up a remote camera on the edge of the lake, because there was no wind and the reflections of the horses in the lake would be beautiful and the photo turned out to be exactly that."
"It's my favorite 2022 image because this was the photo I was hoping to capture. I knew exactly what I wanted and I was lucky enough to get the shot that I waited the whole year for."
Chad Wadsworth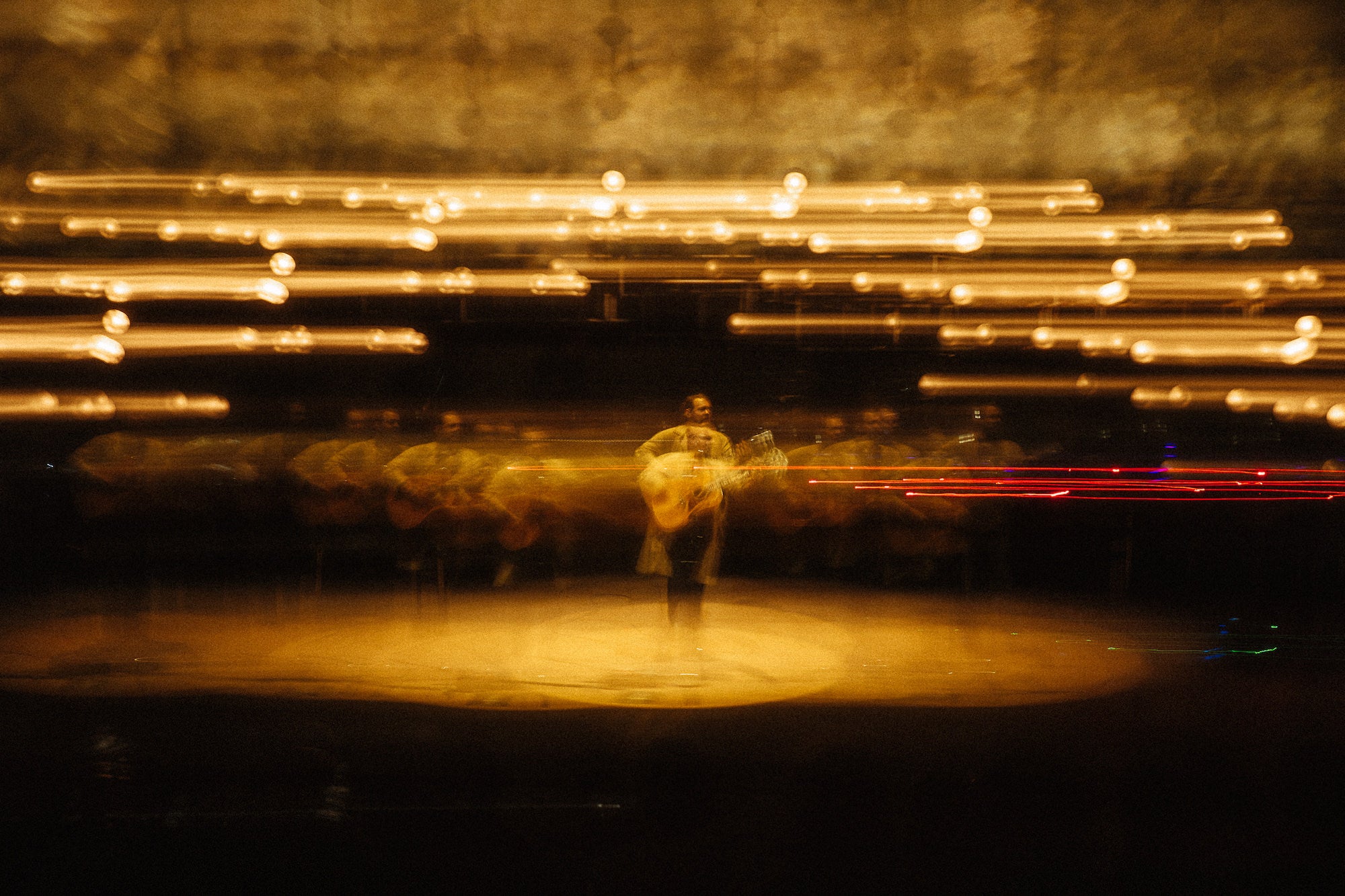 Photo by Chad Wadsworth. Sony Alpha 1. Sony 50mm f/1.2 G Master. 8-sec., f/16, ISO 100
"I'd been moving around the venue looking for different perspectives and at this point was at Front of House (where the soundboard is situated) so was dead-on but slightly elevated. Instead of a standard shot, I wanted to incorporate the energy of this solo moment with Nathaniel in the spotlight, so essentially created a slow sync shutter drag effect but without flash."
"Shooting a concert at Red Rocks Amphitheater, outside Denver, CO has been on my bucket list for over a decade, and this year I finally had the opportunity to shoot two sold out shows with Nathaniel Rateliff & the Night Sweats. Photographing in a new environment is always a thrill for me, add to that the beauty of Red Rocks and the energy of a packed house, and you can imagine the intensity of the evenings. Both a memorable and meaningful shoot."
Ben Lowy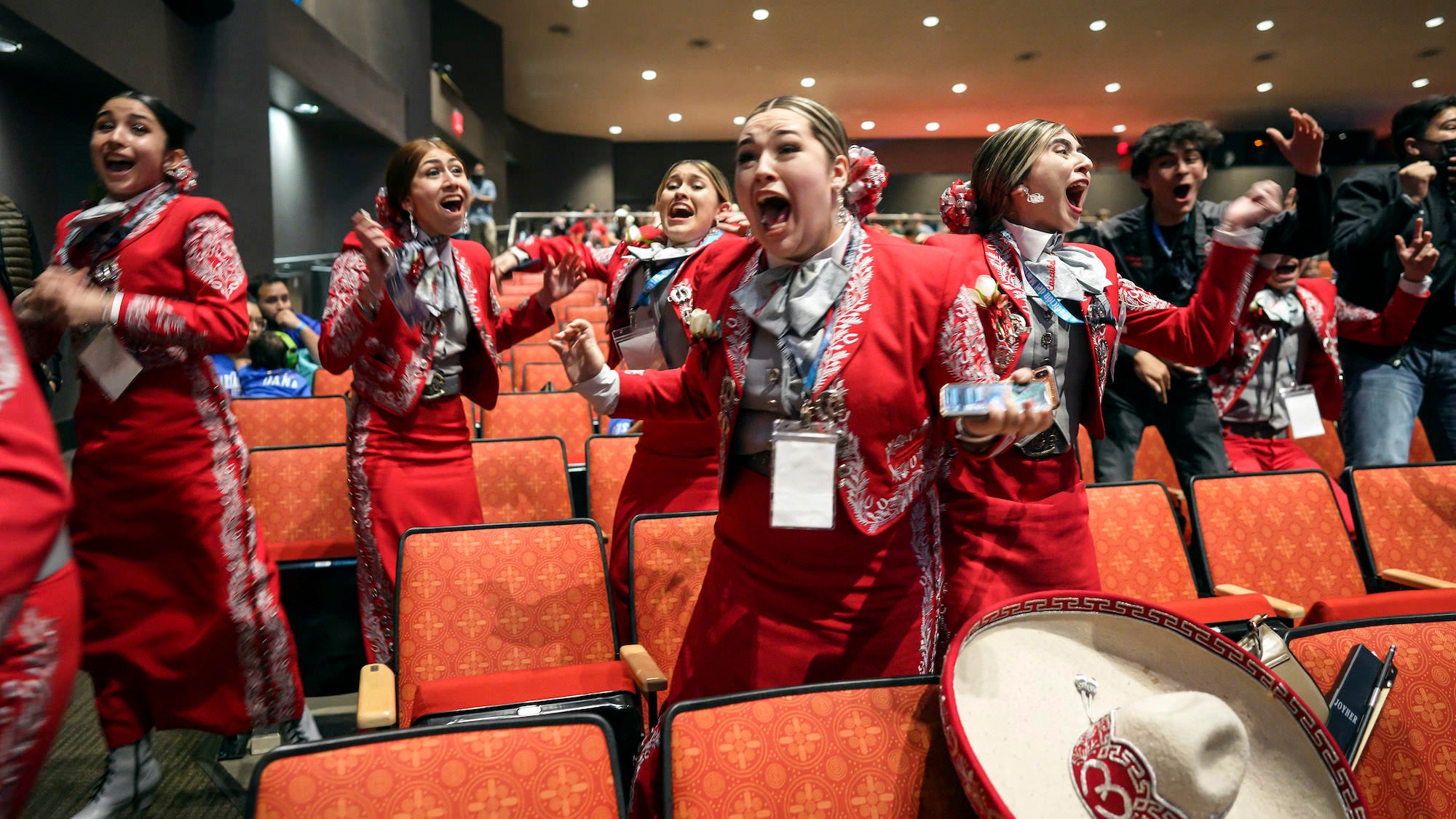 Photo by Ben Lowy. Sony Alpha 1. Sony 24-105mm f/4 G.
"This was the moment the Rio Grande City High School mariachi team was announced as the winners of the Mariachi Vargas Extravaganza competition. This was part of a long term project following students from the top three high school teams in Starr County, TX. It's part of a really long project that I was lucky enough to sink my teeth into when I first arrived I in South Texas. It's such a positive story that goes against the trend of negative border stories."
Garrette Baird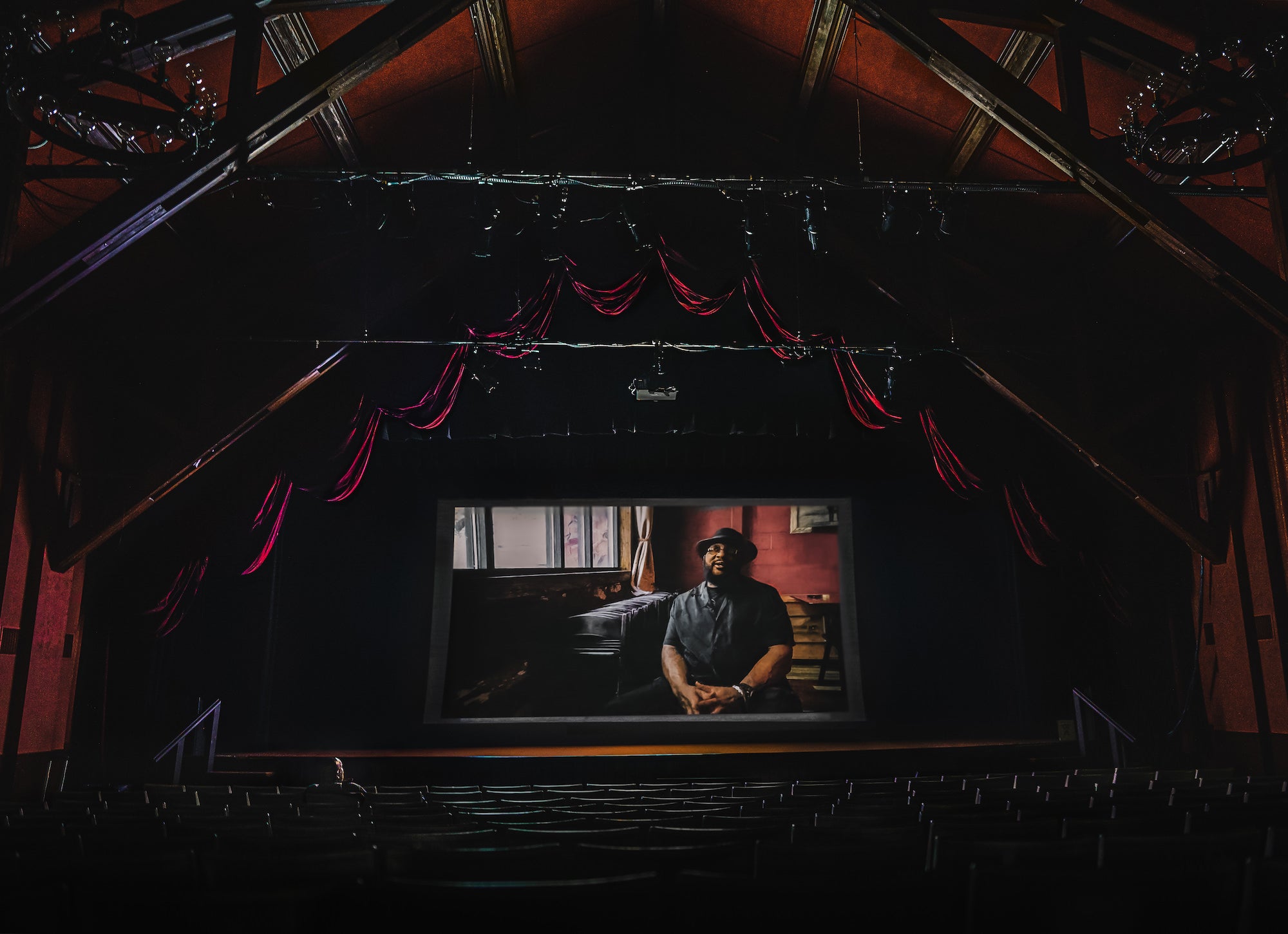 Photo by Garrette Baird. Sony Alpha 1. Sony 24mm f/1.4 G Master.
"With my Sony Alpha 1 and Sony 24mm GM, I stood at the back of the auditorium. I held my camera at waist level and tilted the 24mm upwards to express the vast emptiness of the venue. Planning on working with it as a composite later, I took several images at different exposures to both capture the extremely bright screen and who was sitting in the seats."
"When an artist displays their latest creation to a group of supportive peers and colleagues applauding their work it's truly a momentous occasion. There's nothing we like better than to watch others enjoy our work while patting us on the back. What many don't see is the countless hours spent alone without the constant support of others to inspire us as we journey through the process of creating. It's the lonely times when our metal is tested, it's the moments when no one attends our gallery events or calls to congratulate us on a job well done that we feel the burden of being a creative. Moments like the one, a screening event of my friend Eli Reed's latest piece. It's in these quiet moments of solitude we come face to face with our innermost understanding of who we are as artists and why we journey on. For me at least it's these moments I'm oddly enough thankful for."
Greg Noire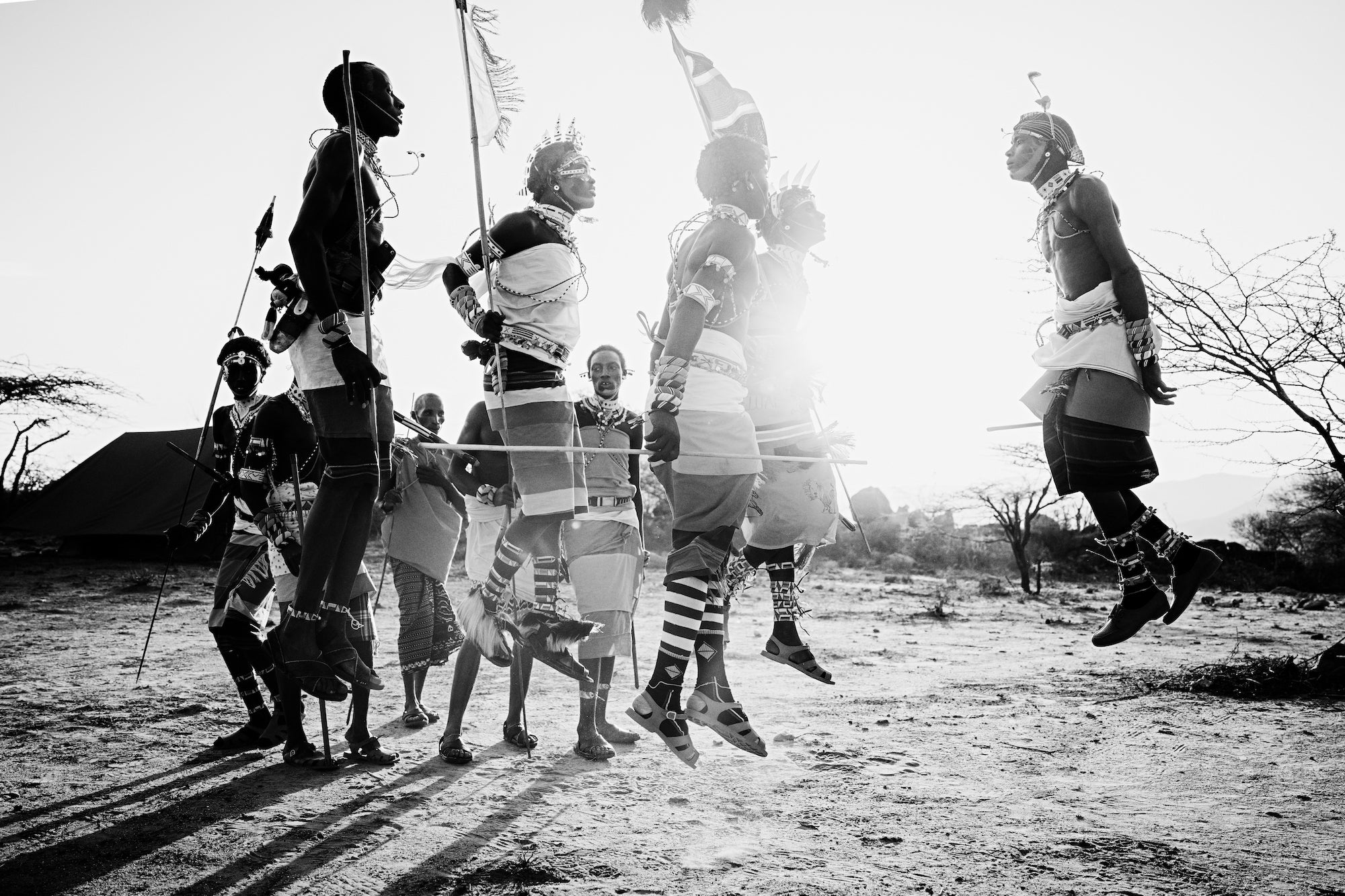 Photo by Greg Noire. Sony Alpha 1. Sony 24-70mm f/2.8 G Master II. 1/1600-sec., f/2.8, ISO 250
"I captured this photograph in 'Samburuland' Kenya. The members of the Samburu tribe were engaged in a traditional dance that included what looked like fully-body vibrational movements as well as massive leaps into the air. Some of these were done in some type of order, and in other moments, the jumps were performed in unison. I decided to get low attempt to exaggerate the already stunning verticality in the jumps."
"I love this photograph because the interpretation of the image is kind of left up to the viewer. Are the Samburu coming down or headed up? No visual cues suggest the former or latter - only one's perception can answer that."
"This photo is also significant to me because it symbolizes what 2022 was to me. The importance of fear in one's life should act as a propeller that pushes us up and toward our desired destination. Moments before this shot I had a gnawing sensation of fear because I didn't know what to expect upon meeting the tribe. But fear is funny in situations like this because I know it's more about dealing with the unexpected than it is about me simply being afraid. When I encounter fear in moments like this, it's more of my mind's strange way of telling me that this is the correct path. Embracing feelings like this led me to accept this trip to Kenya, which was also my first time in Africa (which was extremely important to me as a first-generation Nigerian who has never seen the continent).
"Fear led me to scale mountains and cross rivers to get the shots that were needed to tell a complete story through photography. Fear led me to accept that fear alone should never be a hindrance, but a sign of being headed into unknown, but fresh waters. By planting myself in my experience and realizing the energy I was feeling upon stepping foot on the beautiful continent of Africa for the first time, my fear was replaced with straight-up excitement. I became comfortable with the amazing Samburu members as if I was a member of their family (and I have the rungu to prove it)."
David McLain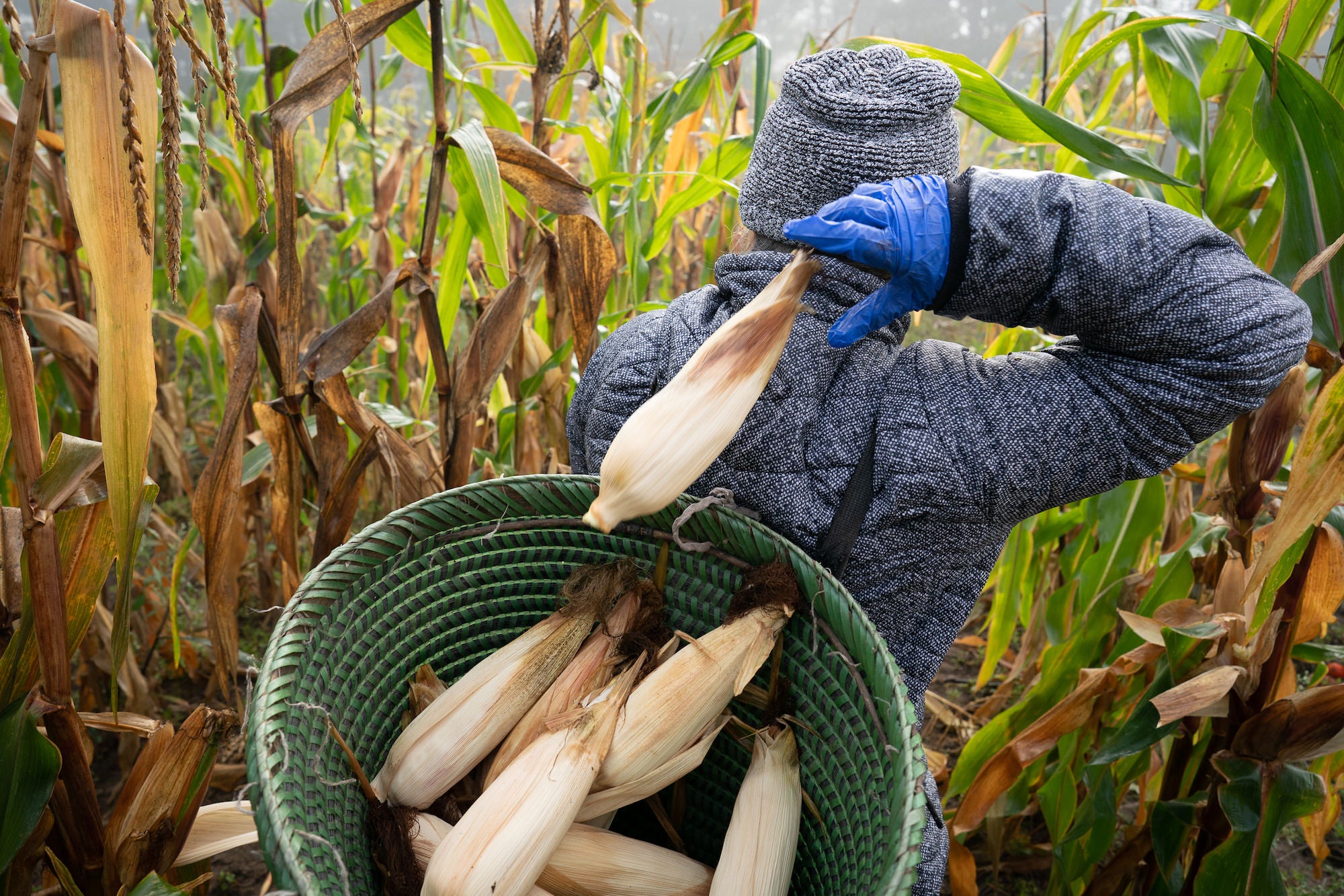 Photo by David McLain. Sony Alpha 9. Sony 24mm f/1.4 G Master. 1/500-sec., f/5.6, ISO 640
"This image is from The Blue Zones American cookbook I shot for National Geographic that was published this September."
"I've become very interested in the idea of growing your own food. The woman in the picture, Pang Vang, had an incredible farm right behind a strip mall and Target store in suburban Forest Lake, MN. When she came to the U.S. as a Hmong refugee in the 60's she brought seeds with her that she used to start this garden. At the end of the shoot she gave me some seeds for the corn she is harvesting. I grew them in my own garden over the summer but did not look nearly as cool as she did when I harvested them."
Jean Fruth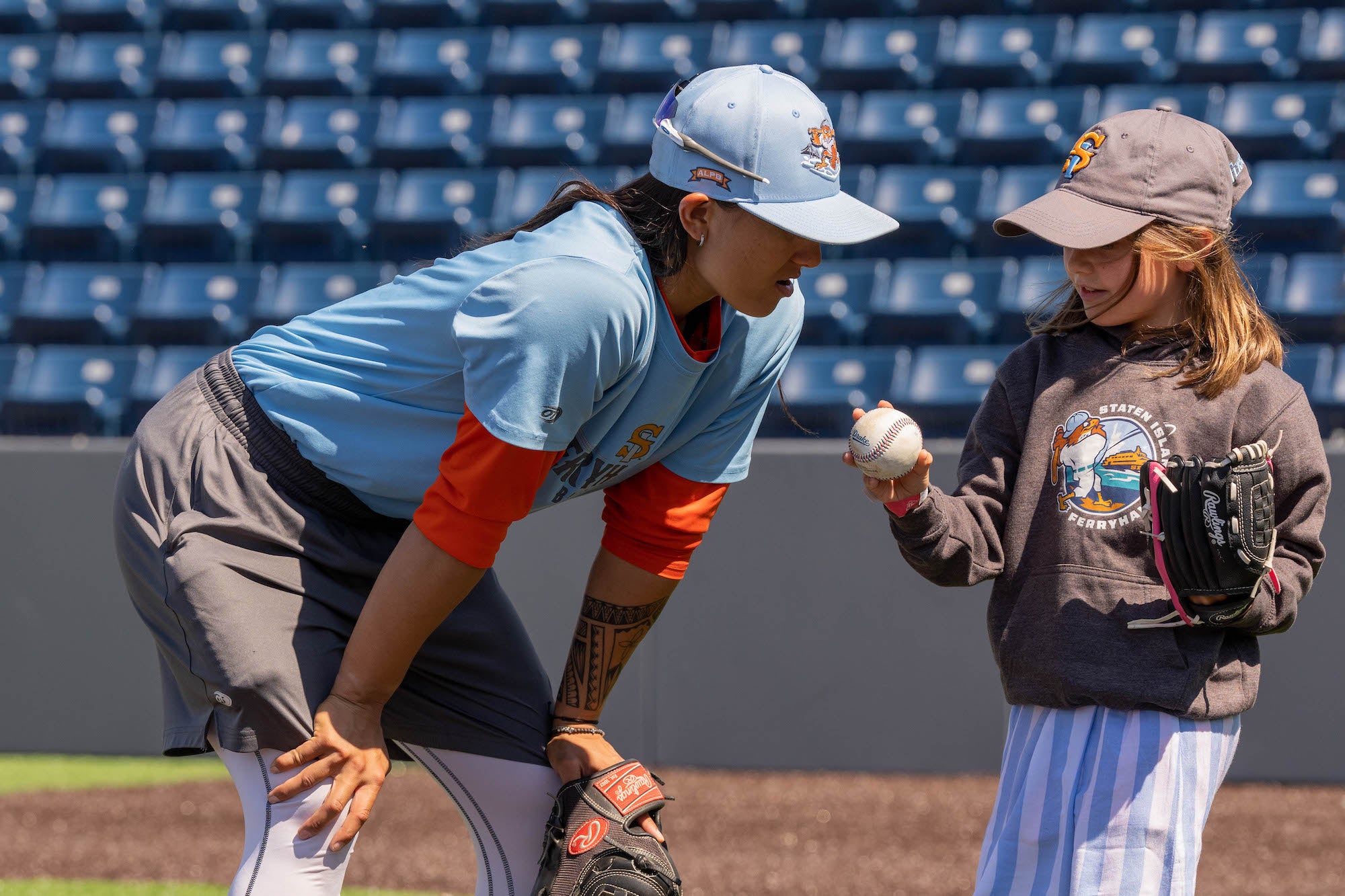 Photo by Jean Fruth. Sony Alpha 1. Sony 70-200mm f/2.8 G Master II. 1/1000-sec., f/4.5, ISO 160
"I was documenting Kelsie Whitmore for my new project Grassroots Baseball: Women. She became the first woman to crack the starting lineup in the Atlantic League (Minor League Baseball), the first to record a hit in a league associated with Major League Baseball, and on May 4 she became the first woman to pitch in that league. I took this picture on Father's Day when the Staten Island FerryHawks invited moms, dads and kids onto the field to play catch before the game. Kelsie was having a catch with her dad. This young girl approached her and was taken that she was part of an all-male team. Kelsie played catch with her and gave her a few pointers."
"Earlier in the year I interviewed Perry Barber, one of baseball's earliest women umpires who in the 1980s began working Mets and Yankees Spring Training games. Forty years later, she spends her time umpiring amateur games across the country with regularity and is a champion for women in baseball."
"During our interview she said, "It's a shame that the women who came before me were not more visible as role models. We have a saying: 'If you can see it, you can be it.' How many girls would see women umpires out there and say to themselves, 'Wow! I didn't know women could do that!'"
"Perry's words resonated so strongly with me, not only for my project, but as a woman sports photographer, wanting to give back to my craft, especially to the next generation of women sports shooters. This photo tells that story. This little girl can see it, and she can be it."
Patrick Murphy-Racey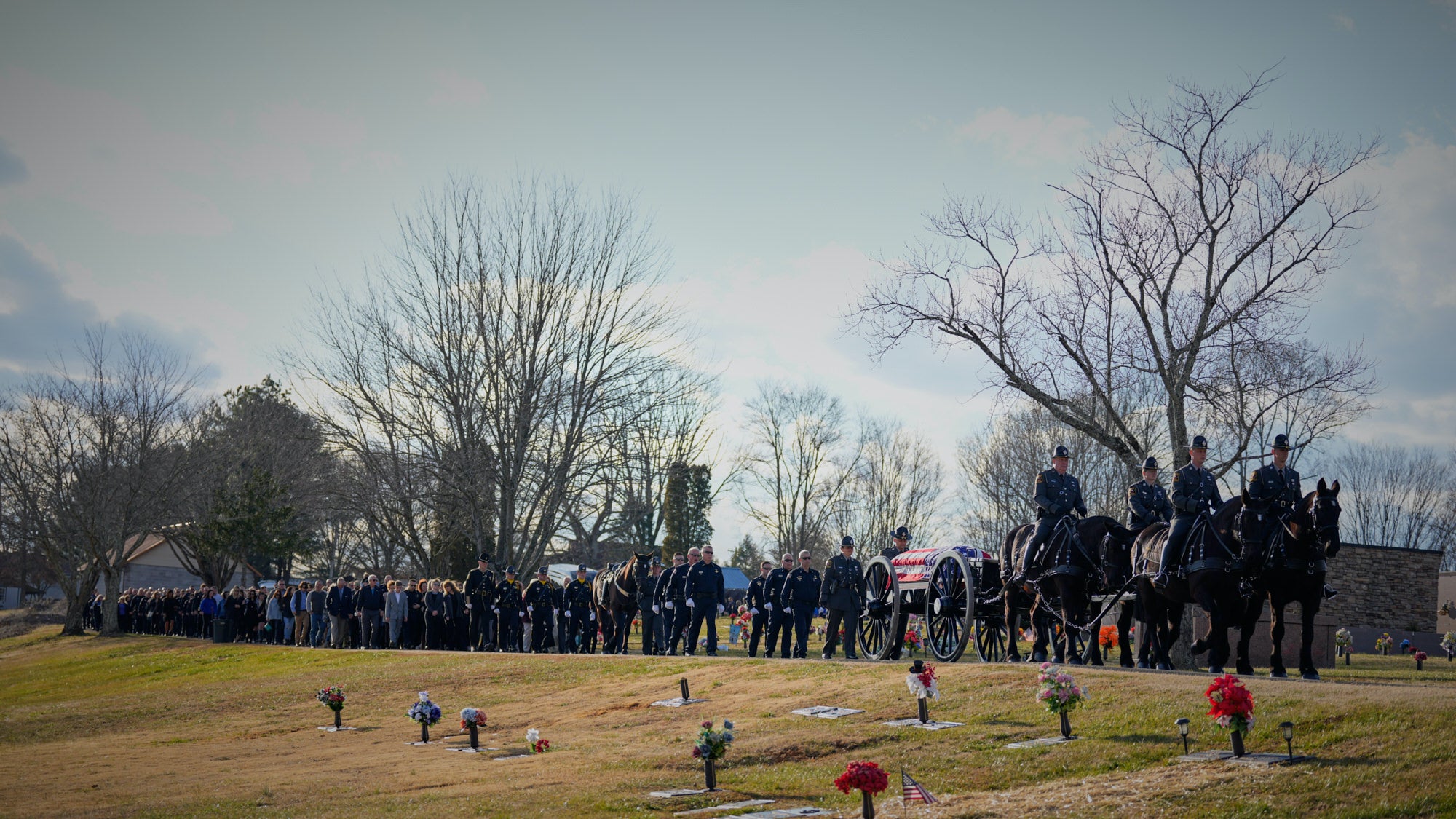 Photo by Patrick Murphy-Racey. Sony Alpha 1. Sony 70-200mm f/2.8 G Master II. 1/2000-sec., f/2.8, ISO 200
"Covering a police officer's funeral is really intense. I had to hide in some trees to get this image of the Cayson coming towards the burial site followed by his family and half the small town he is from. I used only 70-200mm f/2.8 GM II on an Alpha 1 and was punching in and out, cropping on sensor to get the correct focal length."
"I work as a law enforcement chaplain and a line of duty death like this is beyond sad. This K9 officer stopped to pick up a ladder that was laying in the interstate and was a danger to passing motorists. As he picked up the ladder he was hit by a semi-truck whose driver was under the influence."
Caroline Jensen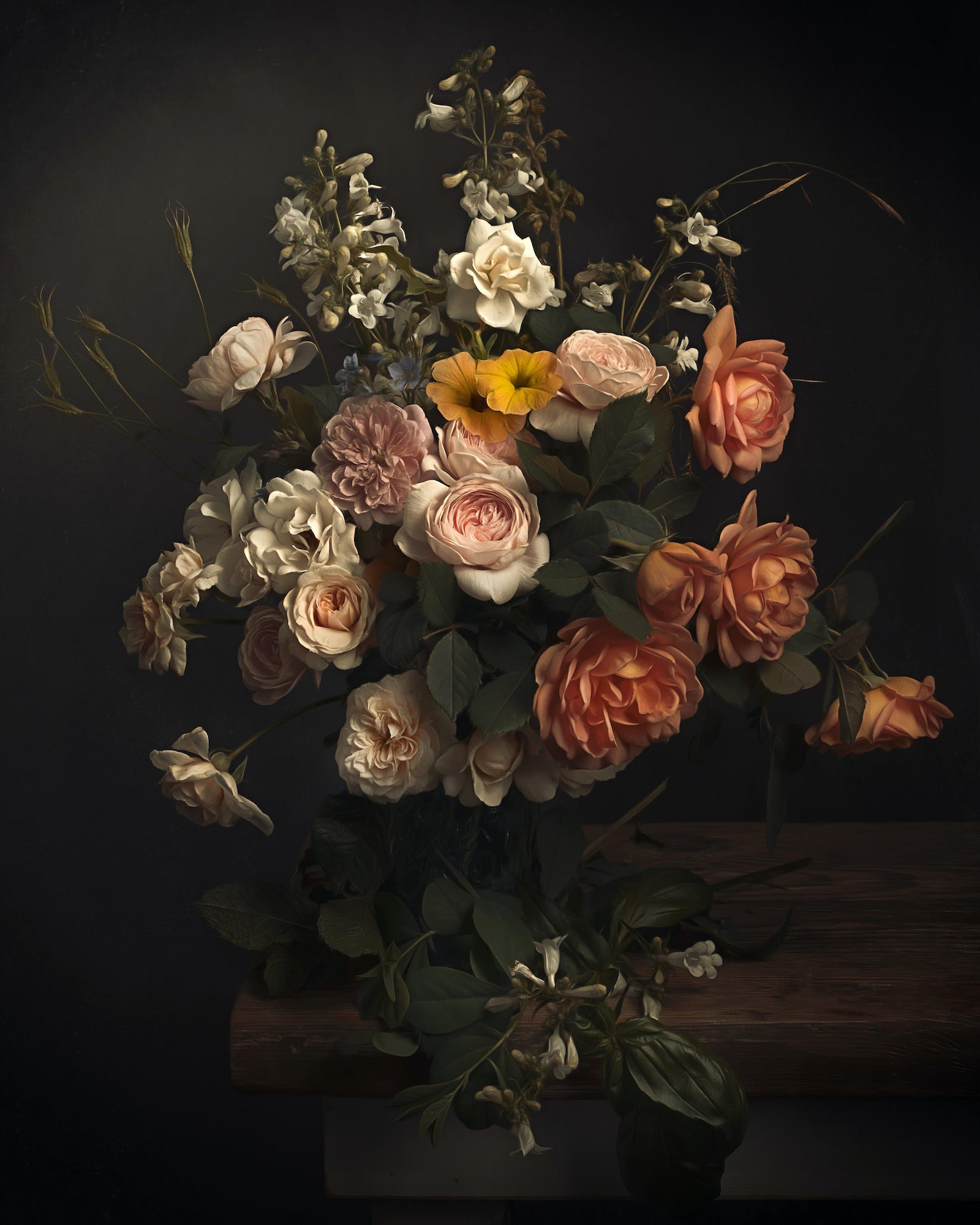 Photo by Caroline Jensen. Sony Alpha 7 IV. Sony 50mm f/2.8 G Master. 1/250-sec., f/14, ISO 160
"This shot took a lot of work. I grew each flower in this image and arranged and shot them in my little studio. This was the culmination of a long learning curve for me. It is a reminder of all the skills I learned in 2022."
"This image represents a whole lot of blood, sweat and tears. It was the first image I loved this year, created from my own garden and was the first shoot that pushed me into a new way of shooting. Flowers have become a reflection of my emotions and creativity and this was the first image that gave me those flutters of excitement!"
Brooke Shaden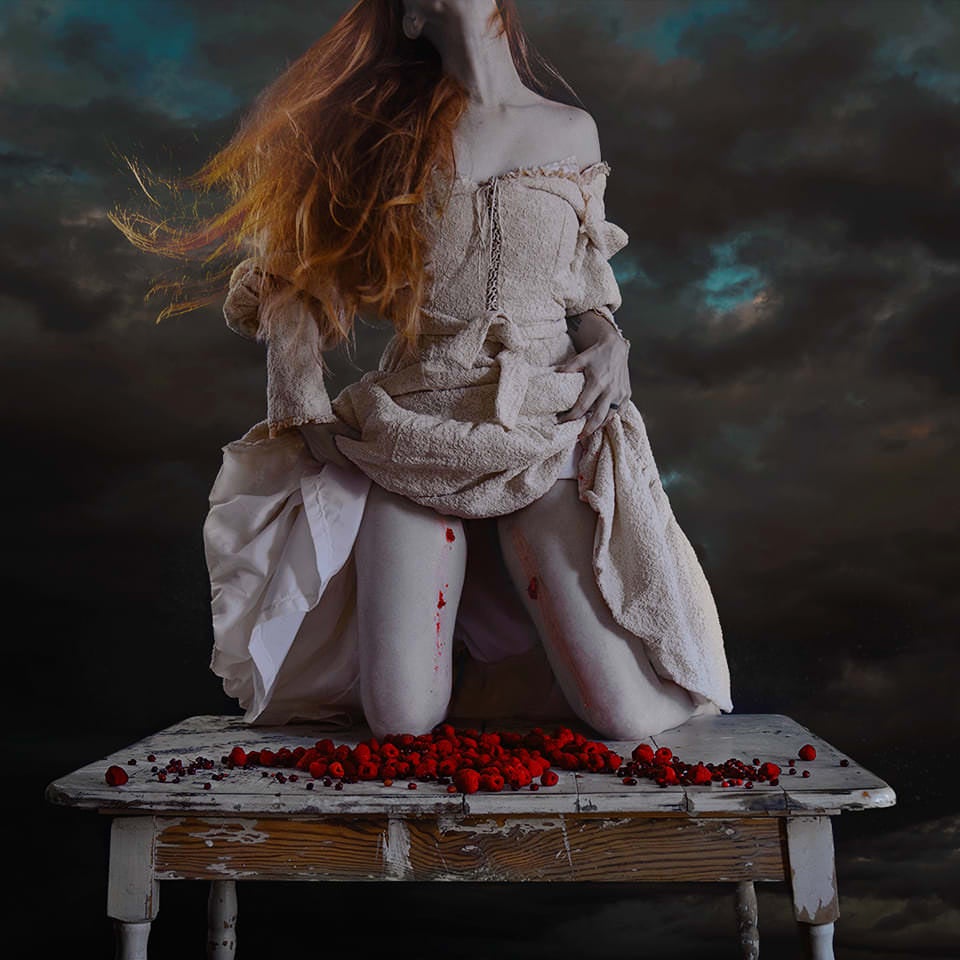 Photo by Brooke Shaden. Sony Alpha 7R IV. Sony 24-70mm f/2.8 G Master.
"Captured in my studio, window on one side, flash on the other, I edited in a sky to the background and created a marble sheen over my body to look like a statue."
"Being a foster mother, I have loved and lost four children who have moved on to other homes. This is called disenfranchised grief, when a loss is not always seen legitimately by society. This image, 'Fallen Fruit', speaks to disenfranchised grief and loss of all kinds. It became my favorite image this year not just because of my experiences and the creation of it, but because of the wide reaction it received from people who have experienced their own version of disenfranchised grief and felt seen in the artwork."
Katrin Eismann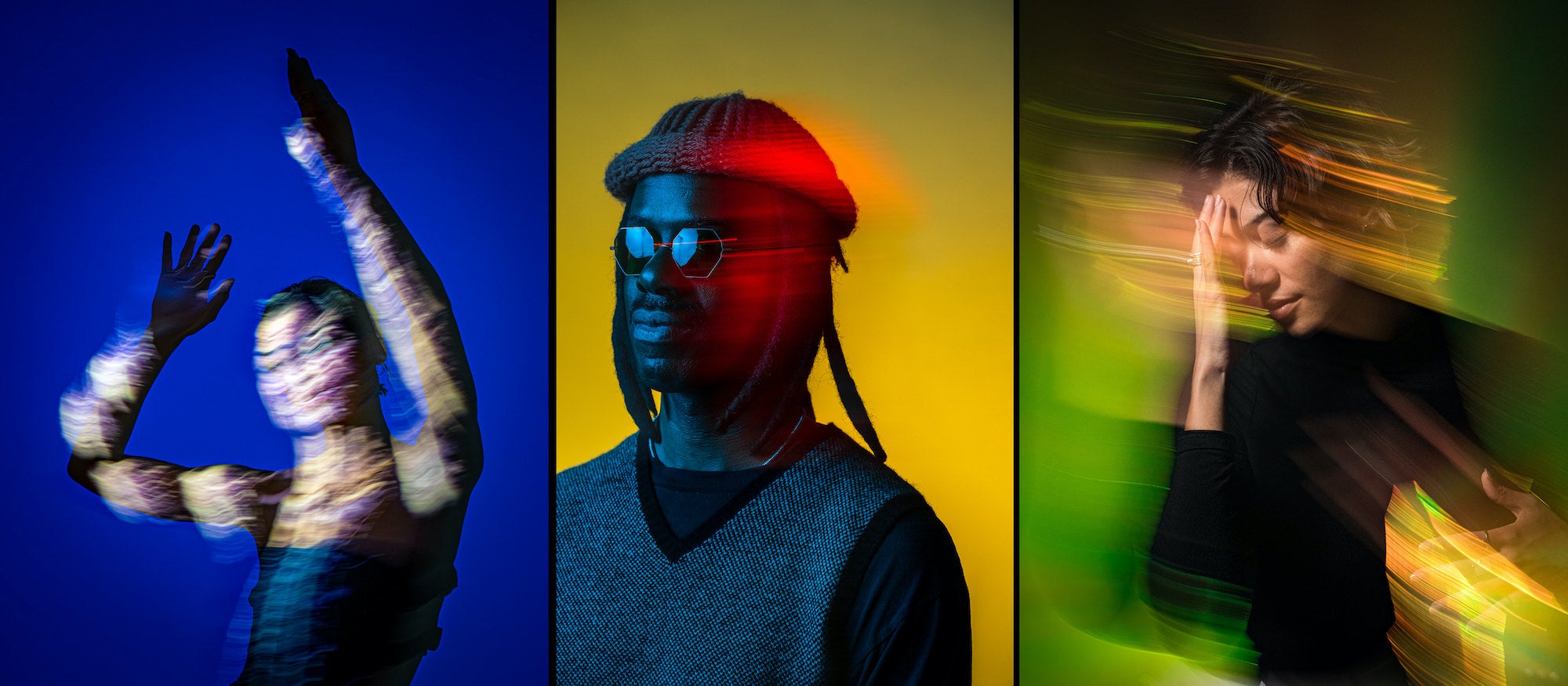 Photo by Katrin Eismann. Sony Alpha 1. Sony 85mm f/1.8. 1/10-sec., f/5.6, ISO 200
"After two years of COVID reality, attending an in-person photo workshop with Nick Fancher was the much-needed creative connection and challenge I needed to spark my inspiration. Many mistakes were made in the workshop - many mistakes to learn and grow from. I was in a creative rut and bored with drab reality. Nick encouraged us to try new things, let go of being self-judgmental, and relish the surprises that optics, motion, light and color offer."
Jeff Berlin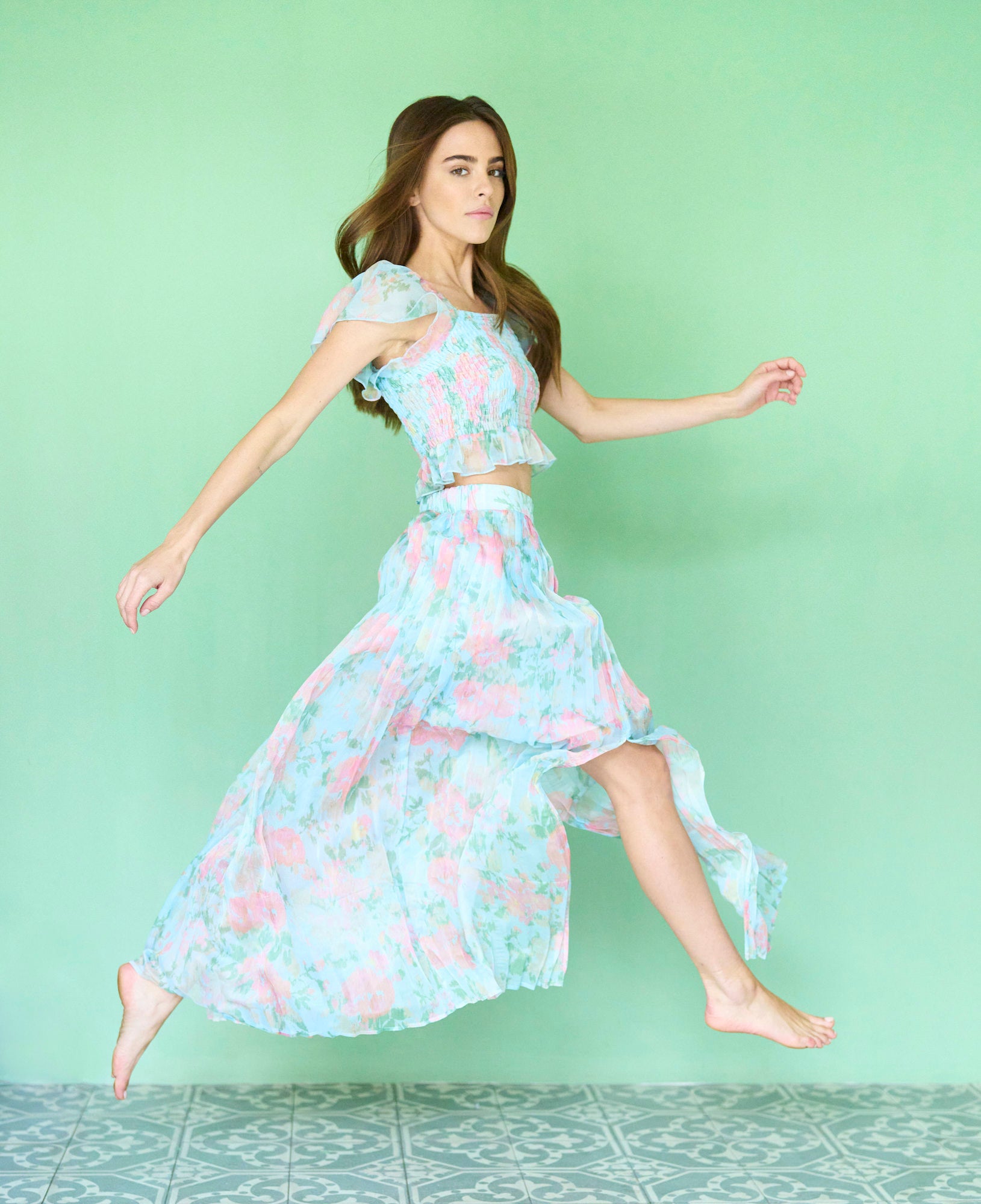 Photo by Jeff Berlin. Sony Alpha 1. Sony 50mm f/1.2 G Master. 1/4000-sec., f/2, ISO 6400
"I was shooting a fashion job for a commercial client. It was January and it was the start of a new year, and we were coming out from the pandemic. It felt good to be shooting and we were all having fun, full of optimism and feeling normal again. It's like we are jumping into a fresh new year full of hope and optimism and fun."
Philip Edsel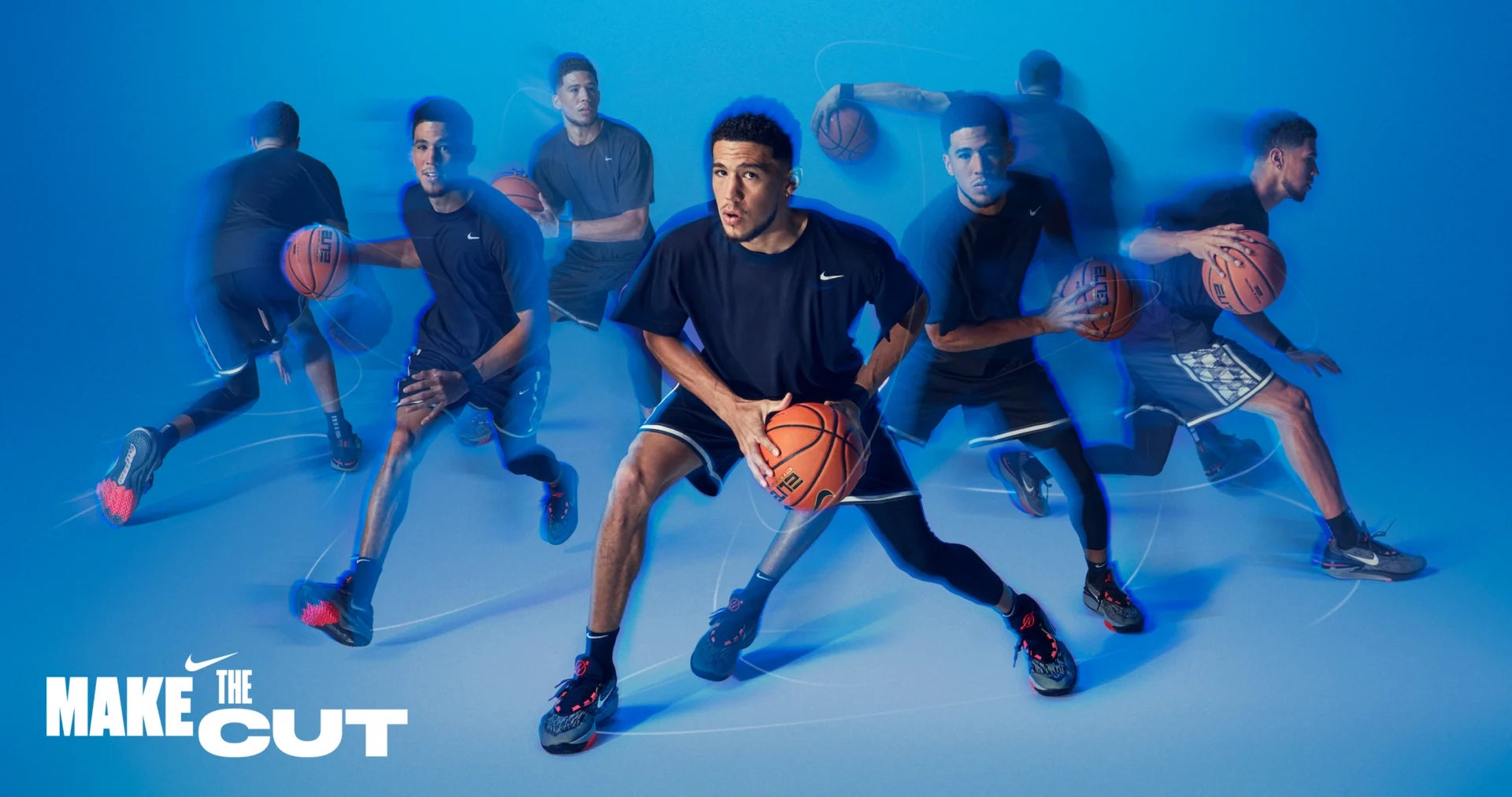 Photo by Philip Edsel. Sony Alpha 7R IV. Sony 24-105mm f/4 G.
"This image was shot on set with Devin Booker for Nike, using a pretty technical combination of strobe and continuous lighting, as well slow shutter to create in-camera blur. Nike has always been the dream client, from the day I decided to become a professional photographer. This shoot was the culmination of a lot of hard work for me and my craft, but also the culmination of a lot of technical knowhow using Sony cameras."