We asked our Sony Artisans Of Imagery and Alpha Imaging Collective to submit their most meaningful images of 2022, and this week we'll be counting down to the end of the year with a selection of the submitted photos along with the story behind each one. See Part 4 below featuring creative street, travel, fashion, portraits and more from Ira Block, Bob Krist, Nino Rakichevich, Ashley Noel, Jeremy Cohen, Tiffany Nguyen, Dane Isaac, Zabrina Deng, Robert Evans, Connor Surdi and Paul Gero, and stay tuned to Alpha Universe this week for more.
We're counting down to the end of the year with a selection of the most meaningful images taken by our Sony Artisans Of Imagery and Alpha Imaging Collective in 2022.
Ira Block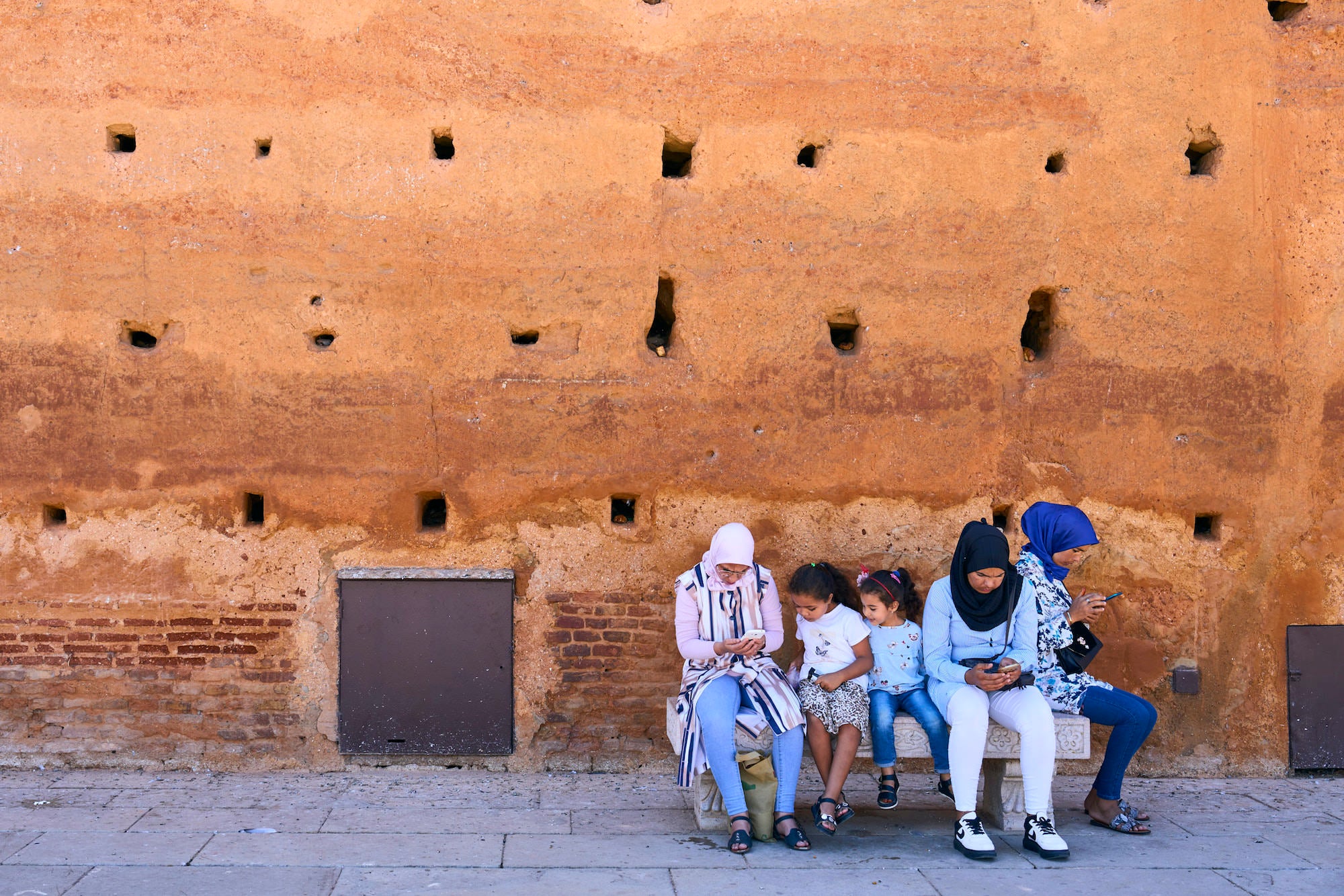 Photo by Ira Block. Sony Alpha 1. Sony 24-70mm f/2.8 G Master II. 1/320-sec., f/4.5, ISO 160
"I was photographing birds in the holes in this wall in a Moroccan park when I noticed a group sitting on a bench. I moved quickly to get a few images before I was noticed so I could capture the moment and interaction."
"No matter where I travel in the world, everyone is connected to their mobile devices. In this image none of the adults are paying any attention to the children, they are consumed by their phones. For me it makes a very large statement about today's world."
Bob Krist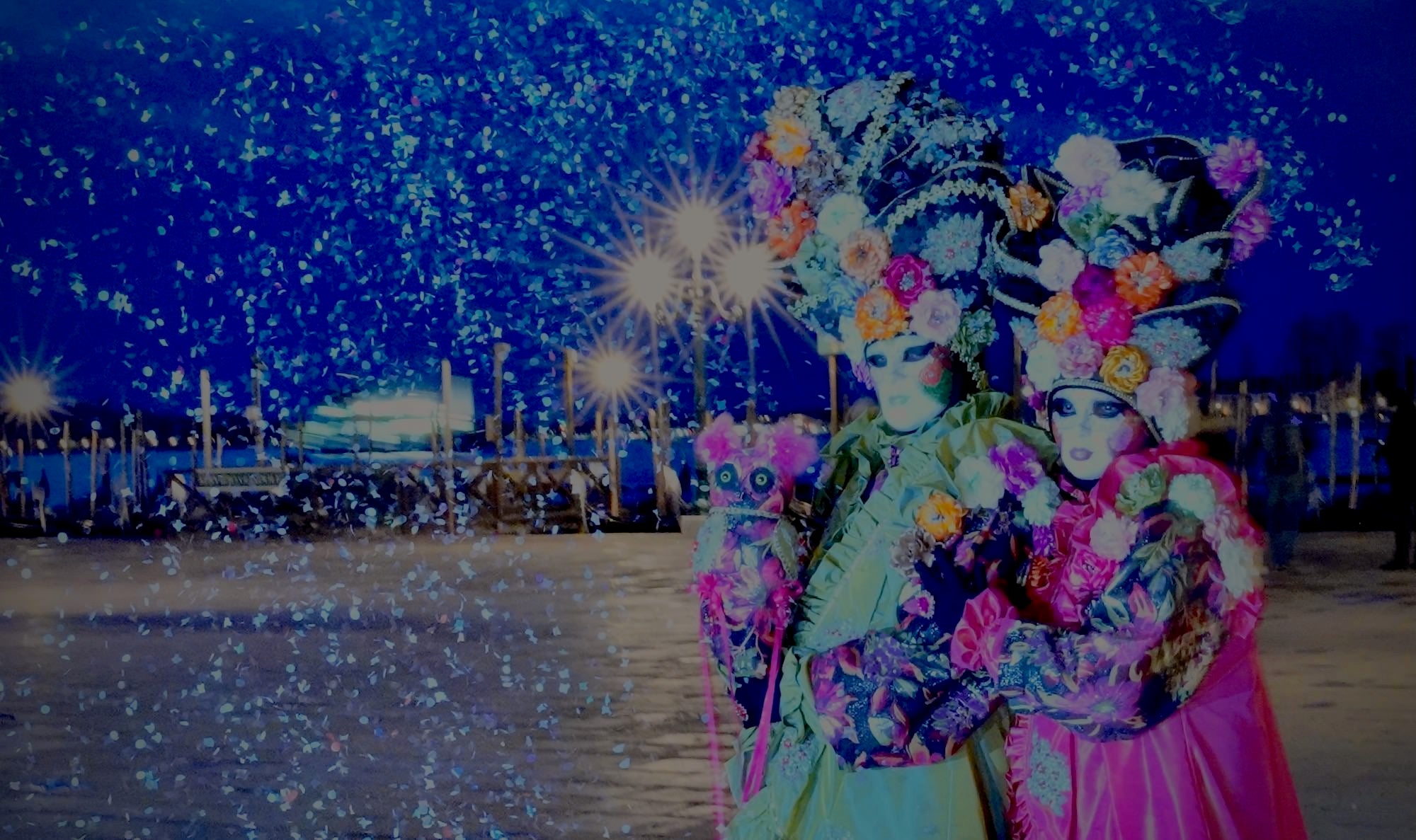 Photo by Bob Krist. Sony Alpha 7C. Sony 24mm f/1.8. 2-sec., f/22, ISO 12800
"I was in Venice, shooting a video documentary about the tradition of Carnevale, a thousand year old tradition that almost died out in the early 20th century. There were a lot of photographers around shooting the costumers with a lot of flashes, but I was set up for video. But just for a second, I switched back to manual mode, set my aperture at about f/22, and just held the shutter open on bulb as the flashes popped...all the light is provided by other photographers' flash units."
"It's a departure for me because I had no control over the situation and no control over the lighting. it was a leap of faith, and although it's not that great a shot technically, it represents the spirit of Carnevale in my mind, and is especially gratifying because I was totally in video mode, and this was just a throwaway attempt to grab a still or two...and the result is very interesting. It's the same leap of faith necessary for an old still shooter to undertake a complete video documentary about an event like this."
Nino Rakichevich
Photo by Nino Rakichevich. Sony Alpha 7R III. Sony 24mm f/2.8 G. 1/60-sec., f/4, ISO 1600
"This photo was taken backstage at Los Angeles Fashion Week @artheartsfashion. Designer: Kenneth Barlis @kennethbarlis_official Model: Arci Muñoz @ramonathornes."
"It's significant to me because it was the first time I was able to photograph a fashion week since Covid started. It felt like everything was back to normal!"
Ashley Noel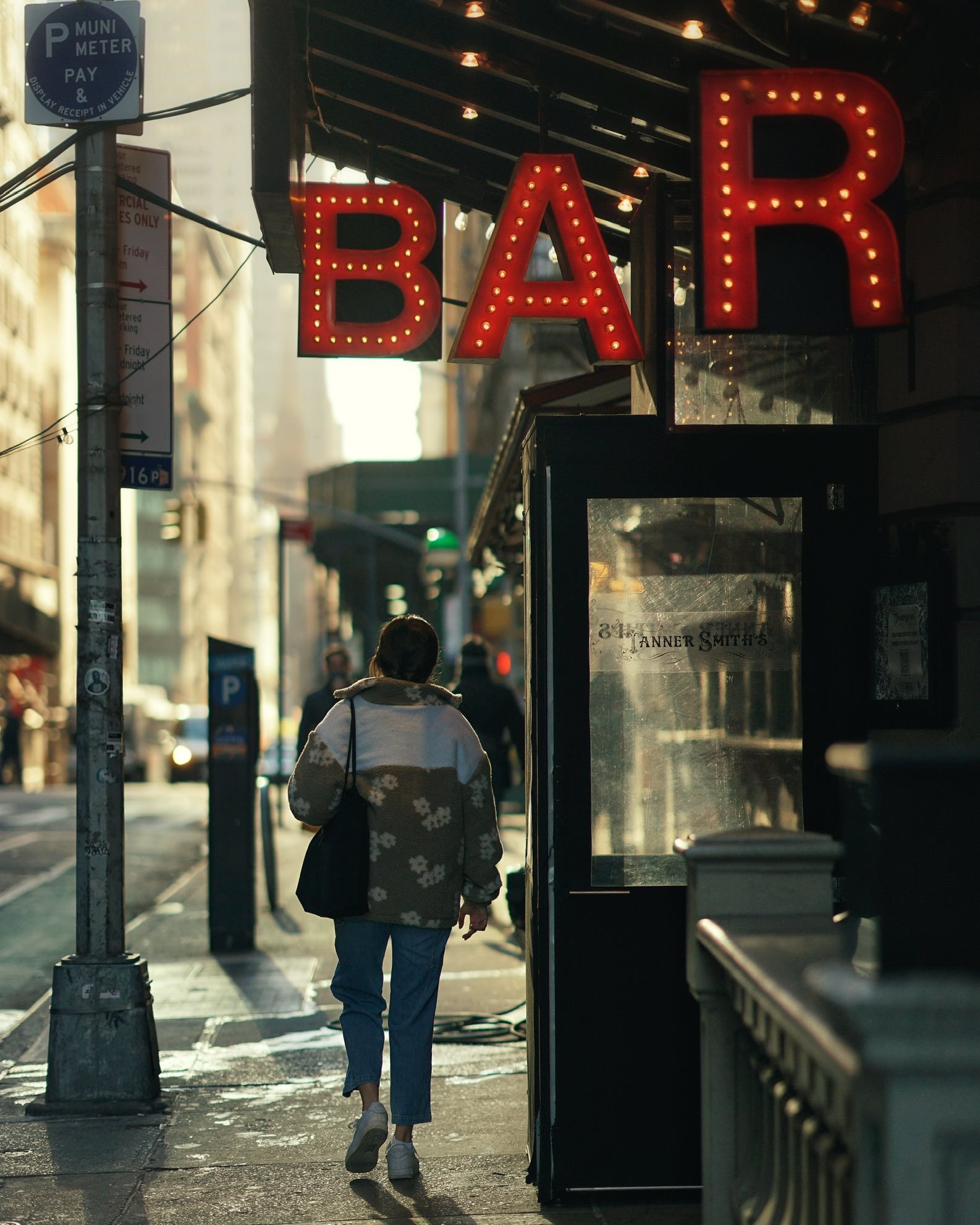 Photo by Ashley Noel. Sony Alpha 7 II. Sony 85mm f/1.4 G Master. 1/3200-sec., f/1.4, ISO 200
"I was walking in midtown Manhattan one morning. I saw the soft morning light cascading through the street, coupled with a pedestrian. I always loved the "Bar" sign in the background for the unique font, so I thought it was a good opportunity to capture. My favorite lens, the Sony 85mm G Master at f/1.4 enabled me to capture the subject crisply, with the creamy, smooth bokeh of the city street. I'll always appreciate the beautiful background separation that this lens enables me to capture."
"This photo was an unplanned endeavor one morning in midtown Manhattan. It was meaningful to me both because of the conditions, the soft morning light cascading through the street made for a good backdrop, but also because NYC was starting to feel like NYC again (post-pandemic). I remember standing there thinking: there's traffic, there are tourists, there are pedestrians, all of the things that changed during the pandemic for New York. It was a momentary feeling of happiness and relief for the city I love: you made it, New York, you made it."
Jeremy Cohen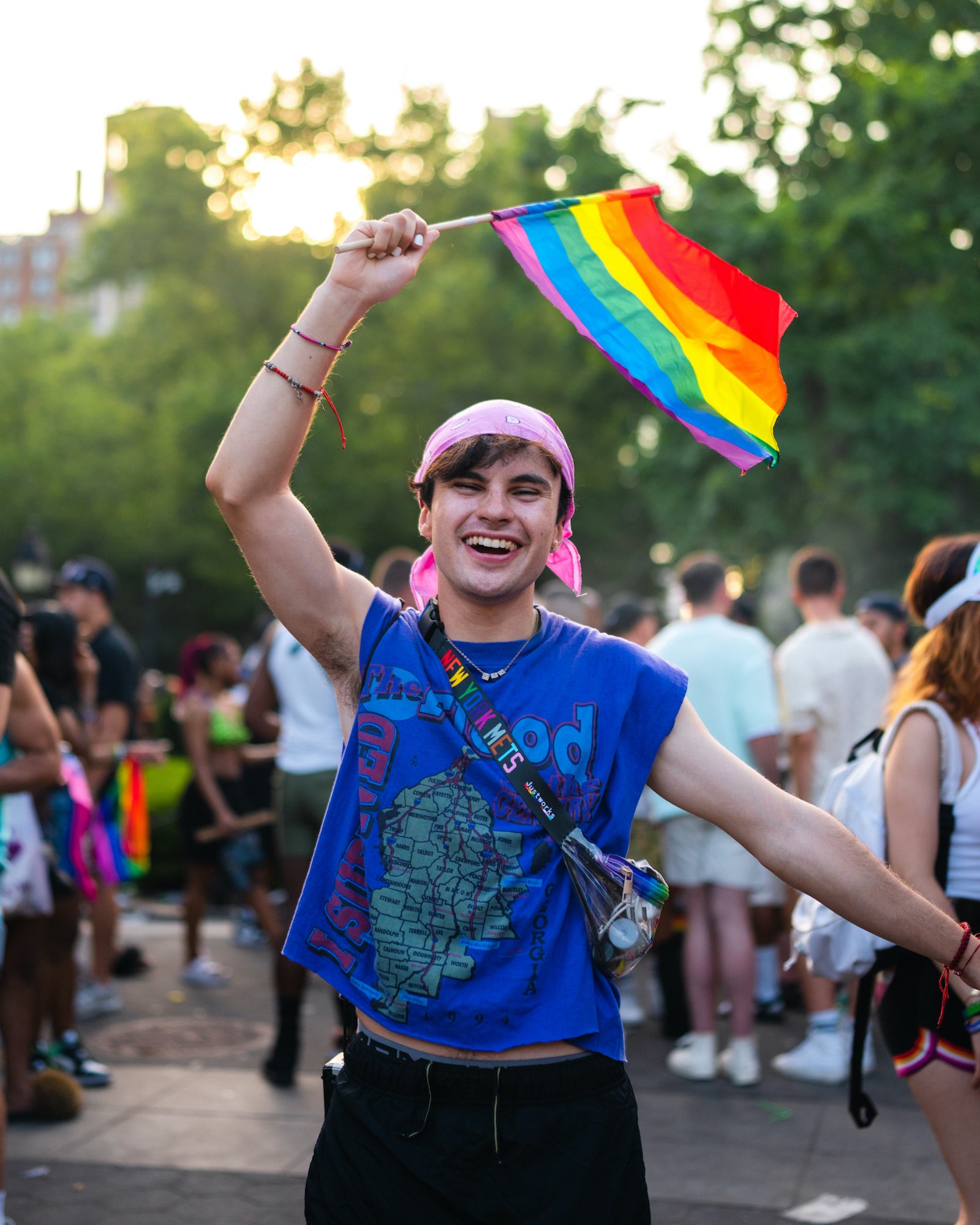 Photo by Jeremy Cohen. Sony Alpha 1. Sony 35mm f/1.4 G Master. 1/2500-sec., f/1.4, ISO 200
"I was walking around Washington Square Park in NYC during Pride, and I bumped into my cousin. My camera was already in my hand, and I snapped this image."
"I find Pride to be one of the most special days in New York. Thousands and thousands of people in the city come together to support and empower the LGBTQ+ community, and champion equality and enable freedom of expression. It's an all around an electrifying day, and I love documenting it with my camera."
Tiffany Nguyen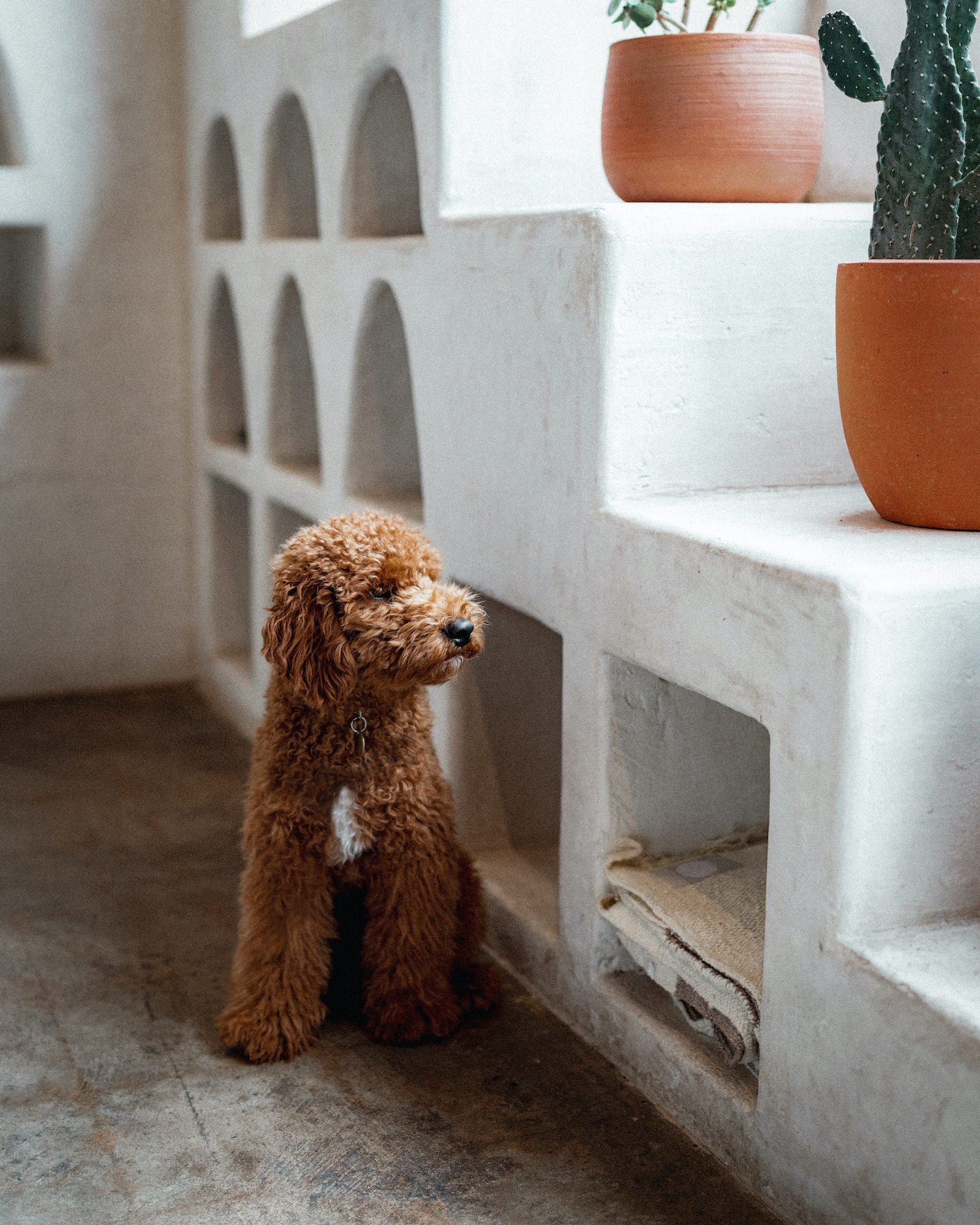 Photo by Tiffany Nguyen. Sony Alpha 1. Sony 35mm f/1.4 G Master. 1/320-sec., f/1.6, ISO 160
"I loved the minimalist aesthetics of this coffee shop I visited with my puppy, Levi, and thought it would be the perfect spot to take his portrait. The light was just right and I loved his candid pose."
"This is my favorite image I took this year because it perfectly captures my puppy, Levi. I love everything about this scene from lighting to his candid pose. He became a part of our family this year and it means a lot to me to be able to bring him on all of my adventures now!"
Dane Isaac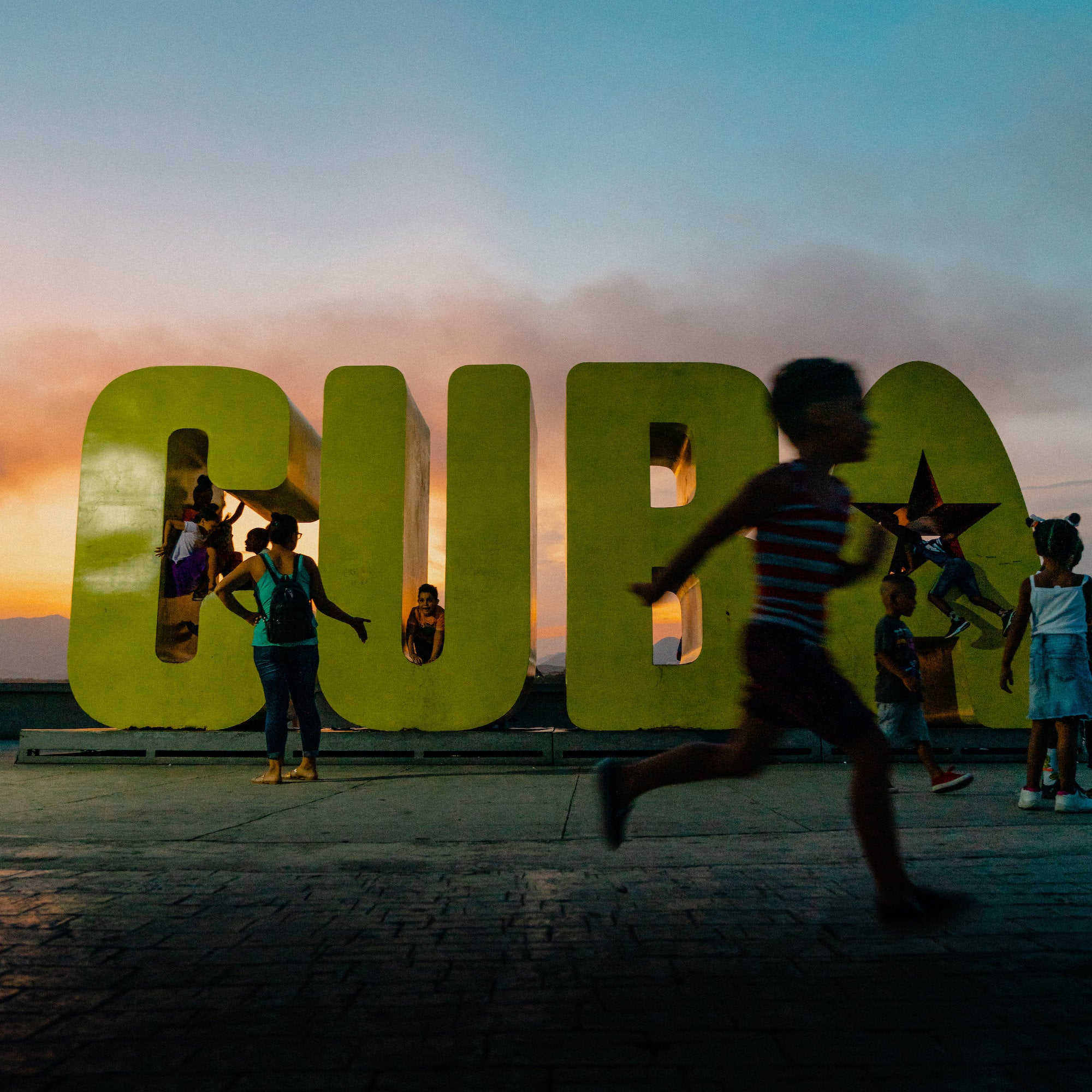 Photo by Dane Isaac. Sony Alpha 7R III. Sony 24-70mm f/2.8 G Master.
"On a night stroll to the waterfront to check out some local food vendors. I noticed this large Cuba statue. It was littered with children climbing in and around the letters. I sat on the floor admiring the bliss and carefree nature they carried. As I sat there I dialed my settings to balance the scene and pointed my camera towards the sign and waited for the right composition as kids ran in front of my lens."
"Visited Cuba for first time over the summer and it was such a meaningful trip for me. My younger brother had been studying medicine in Cuba for 7 years and I was unable to visit but he was graduating and I couldn't miss this for the world. This photo was taken on a night walk where said younger brother was showing me first hand the Cuban experience and how he was living for the last 7 years."
Zabrina Deng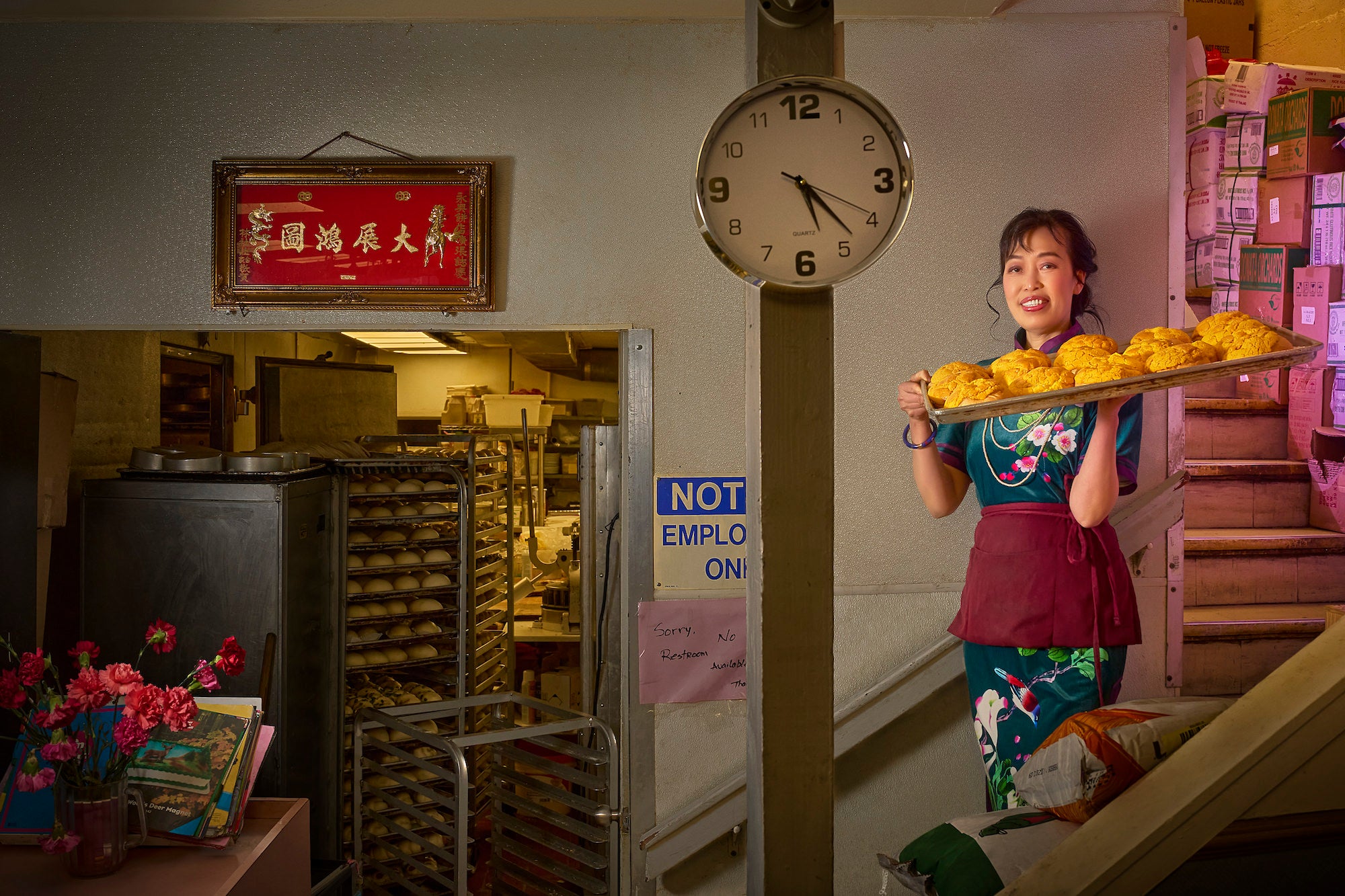 Photo by Zabrina Deng. Sony Alpha 1. Sony 24-70mm f/2.8 G Master II. 1/160-sec., f/7.1, ISO 400
"To set up this shot, I've asked Colleen Chen, the baker from AA Bakery in San Francisco Chinatown to hold a tray of her best selling items BoLoBao (Pineapple Buns) while standing on the stairs. I've used two small flashes to enhance the lighting and atmosphere. I've placed a pink gel behind the right stairs to give a bit of color for the hallway leading down to the stairs, and my lighting assistant Andrew was holding a small flash mounted on a small softbox standing on the left. I've chosen this background because this is usually what I see when I walk into her bakery, her running back and forth on the stairs with raw materials, pastries, cakes, as if she is racing against the clock on the wall. Also all the doughs sitting on the silver trays inside the kitchen before they go into the oven, as well as the bags of the flours & boxes, it all gives the authentic context to tell the story of Colleen Chen, a baker in her natural environment."
"This is my favorite image because it was taken in the month of May, the AAPI Heritage month, where I got to celebrate many vital personalities of San Francisco Chinatown through the medium of portraiture. Colleen Chen of AA Bakery was one of my subjects for the ongoing series: Portrait of Unsung Heroines - Women of San Francisco Chinatown. I've always seen Colleen Chen working swiftly behind the counter at AA Bakery whenever I stopped by as a customer. She would allow many elders to just sit in the back of her shop for hours with little or no purchase required. Many of her pastry items that she is selling are only $2 or less, and many of those pastry items are my childhood favorites. During my conversation with Colleen Chen, she told me that she moved to the US because of marriage without speaking much English, but she finds great joy in making delicious and inexpensive pastries for the community. She has shared her struggles, how she was taking care of her kids in the back of the shop while trying to run the bakery storefront for years until her kids had grown up. I felt compelled to tell her story because she is the vivid example of a hard working and generous spirit of the San Francisco Chinatown Community. And I felt extremely honored that I was able to utilize my portrait skills and bilingual skills to capture and tell the stories of our local community."
Robert Evans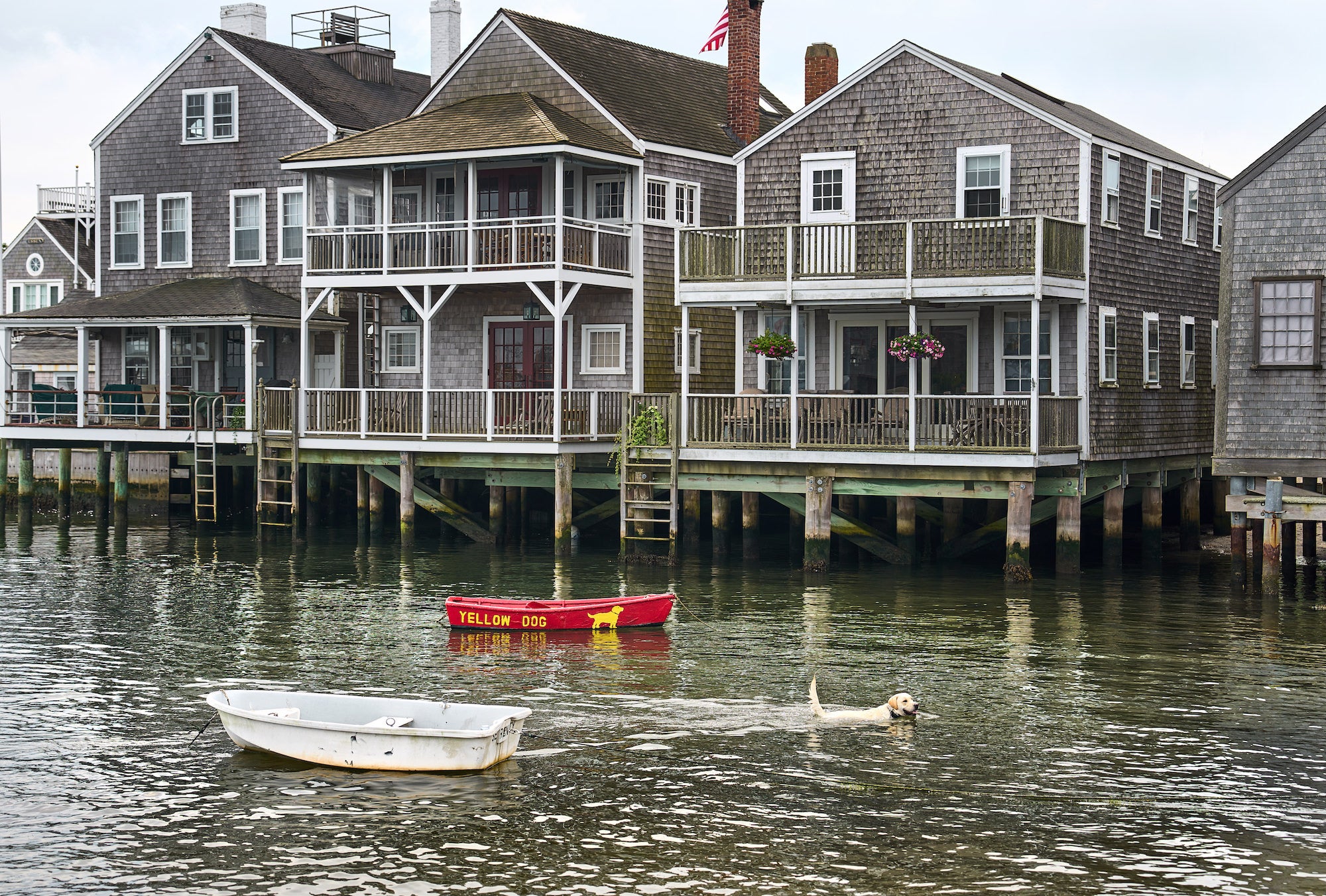 Photo by Robert Evans. Sony Alpha 1. Sony 24-70mm f/2.8 G Master II. 1/800-sec., f/2.8, ISO 100
"While on assignment in Nantucket, I woke up and went for an early morning walk. I grabbed my camera and set out, determined, to capture some great imagery on my walk while exploring Nantucket. I came upon this scene and noticed this beautiful Yellow Lab swimming in the water and chasing birds; which are two characteristics not so unusual for a Lab, however, when I saw the lettering on the red boat in the bay, I thought, 'no way.'"
"I immediately assumed the dog was a mascot of a local wharf shop and this is something everyone sees when visiting Nantucket. The coincidence was too good to be true... The Lab swam around the backside of the white boat and back towards shore in between the two boats. I waited for the right moment, and clicked off a few frames. The Yellow Lab swam back to shore and shook off. As I watched, the dog's owner put her dog back on the leash and started to walk away. I stopped her as she passed me and inquired about her dog, she smiled and said she and her yellow buddy were just visiting Nantucket and she stopped to let him swim. This made my day! No way did that just happen…"
"This was my first visit to Nantucket and my very first dog as a boy was a Lab. Labrador Retrievers are my favorite breed of dog. I felt too excited to be in the right place at the right time to capture this image. I couldn't believe my luck. This image filled me with so much appreciation and reminded me of how much joy photography brings to my life. It's these gifts in life that motivate me, and keep my passion for photography alive. I have always felt photography is a little bit of luck and a little bit of skill. I have learned over my thirty-plus years as a photographer, that the universe rewards me when I have intent. When I left my room that morning, I said to myself, 'I am going to go take an amazing photograph on my walk this morning.'"
Connor Surdi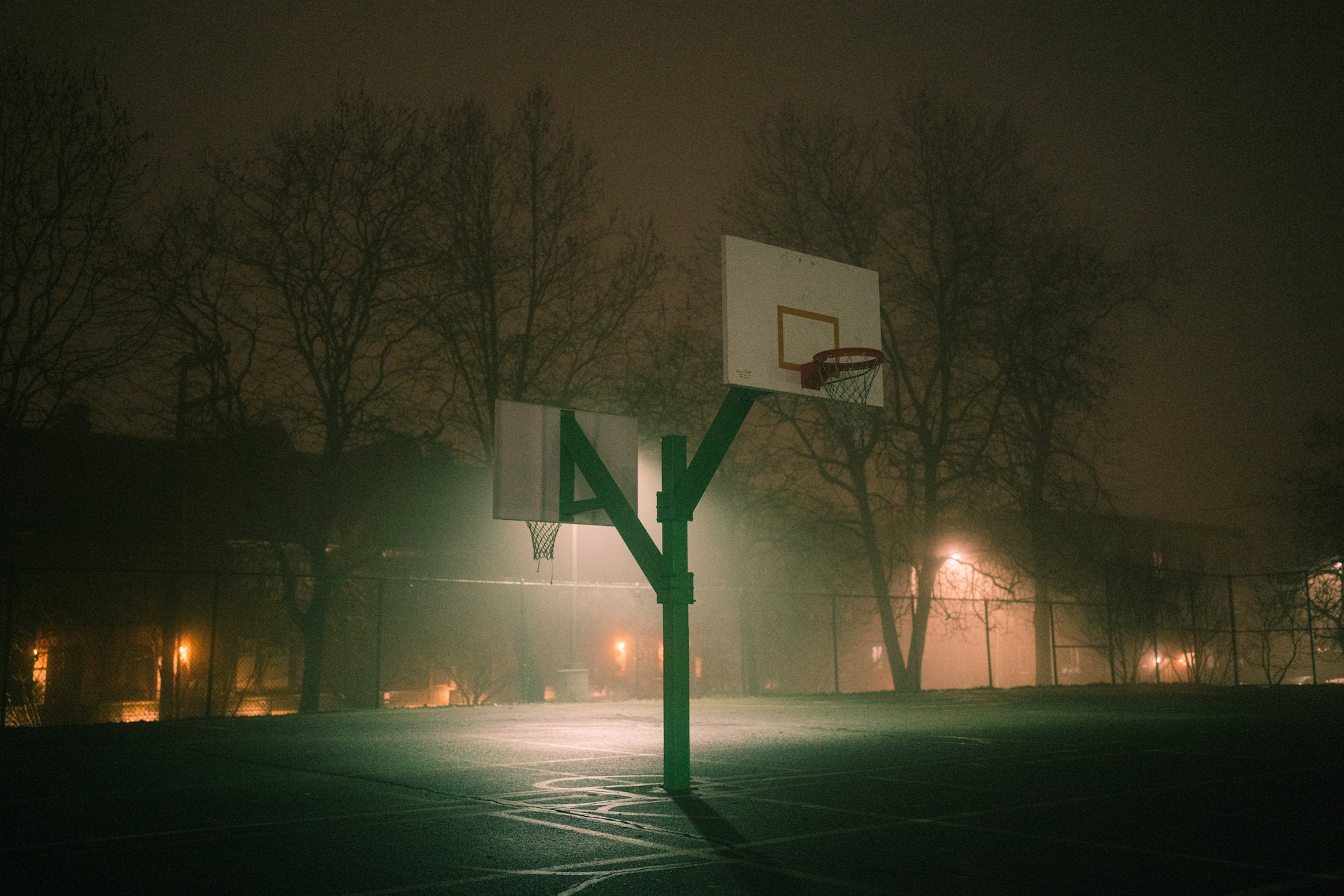 Photo by Connor Surdi. Sony Alpha 1. Sony 35mm f/1.4 G Master. 1/40-sec., f/1.4, ISO 5000
"I was walking home one night and the neighborhood was covered in this fuzzy blanket of fog. Everything instantly becomes cinematic, truly nothing like it."
"This photo was taken on January 16, the night before I lost my childhood home and a lot of my possessions in a mudslide. It really shows that you never know when everything you have could be gone the next second and to really appreciate the beauty in front of you. Without that context, I do really love that I was able to capture a basketball court covered in fog; it's definitely been on my photography bucket list for the longest time."
Paul Gero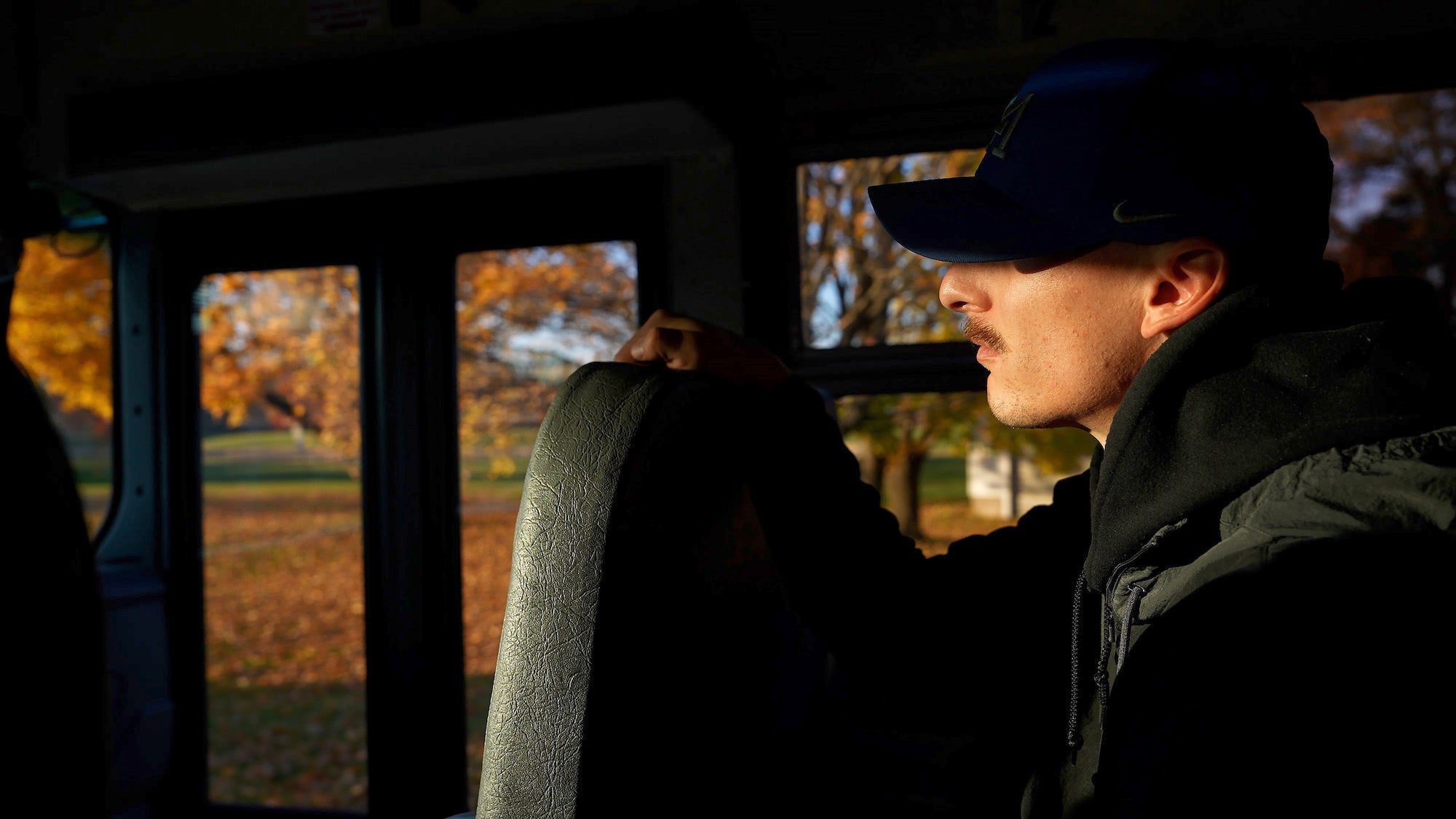 Photo by Paul Gero. Sony Alpha 7S III. Sony 24-70mm f/2.8 G Master II.
"This year was full of wonderful weddings, portraits and commercial work, but the project that was the most meaningful was my video-only project documenting the entire season of our local high school football team in a project I called 'A Season With the L-Cats, 2022'. This image is of Coach Huber quietly riding the team bus to what would be the final game of the year, their playoff loss to rival Lodi High School."
"Our town is small (6200 people) and located in south central Wisconsin and is sports crazy (in a good way). Football is probably the biggest sport for our town as in many towns across the country. We even have a true cross-town rival that is literally a walk across the street from our campus. When head coach Tyler Huber reached out in the spring asking if I had any video from the previous season, I shared a couple of shorts that I did as little 'concept videos.' They were rather raw, but he loved what he saw."
"I asked if he would allow me access to document the team behind the scenes from the beginning of the season until the end and he was an enthusiastic yes. To my wife's chagrin (she knows that she'll be a "Friday night widow" during football season), it was a go!"