2017 was my sixth year photographing Paris Fashion Week. I go to Paris every summer for at least a month to photograph Fashion Week and also to do a lot of street photography. I wanted to have the α9 this year, especially for photographing the runway shows where models are walking back and forth, and focusing is crucial. It has to be dead on. In my earlier experiences with the α9, I found its focusing system to be excellent, but this would be the real test.
And I didn't miss. I might even say Sony made it so good that it was easy to have perfect focus in conditions that were quite difficult for DSLRs. At one point, I was standing with a bunch of other photographers who were using Nikon and Canon and I was showing them. They just couldn't believe it. I just didn't miss the focus.
To set the camera up for focusing the runway shows, I selected Continuous Auto Focus and I select a Zone. I was also set for face detection. As I shot, I could actually see exactly when the face detection kicked in. It kicked in early and held focus.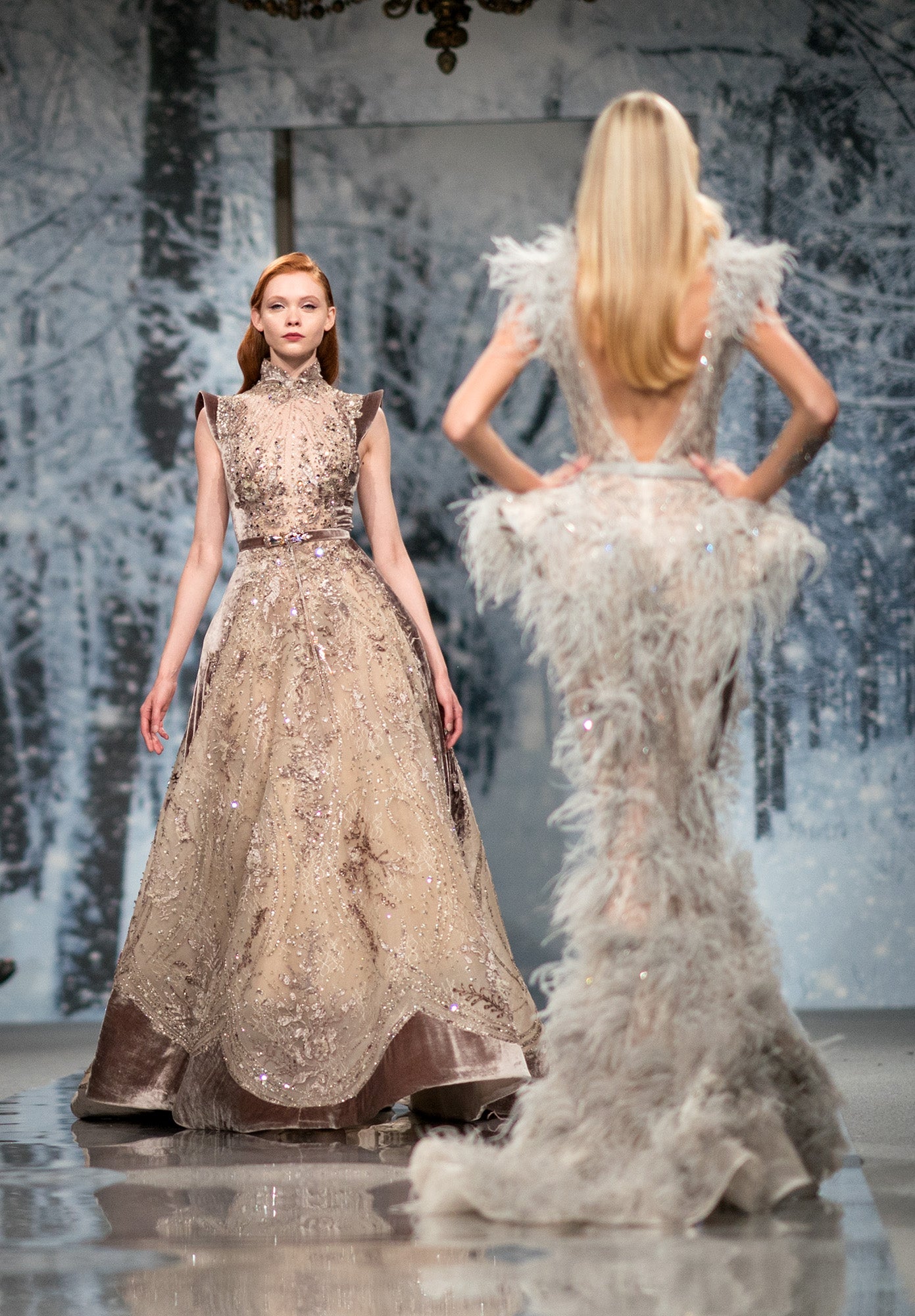 Ziad Nakad fashion show. Sony α9. Sony 85mm f/1.4 G Master lens. 1/1600-sec., f/1.4, ISO 1000
When shooting a fashion show, I often have a busy background, and I need to separate the model from the background. The tonal values are very similar and even my eye can have a hard time really separating the model from the background. I used my 85mm f/1.4 G Master lens wide open with Continuous Auto Focus and the Zone setting to give the system a running start. I always move that zone a little bit higher up, towards the face, and I also had Face Detection on. As you can see in the photos, it really blurred out the background, separated the model and locked in on her face with no problem at all. The camera kept her in focus the entire time when she was walking.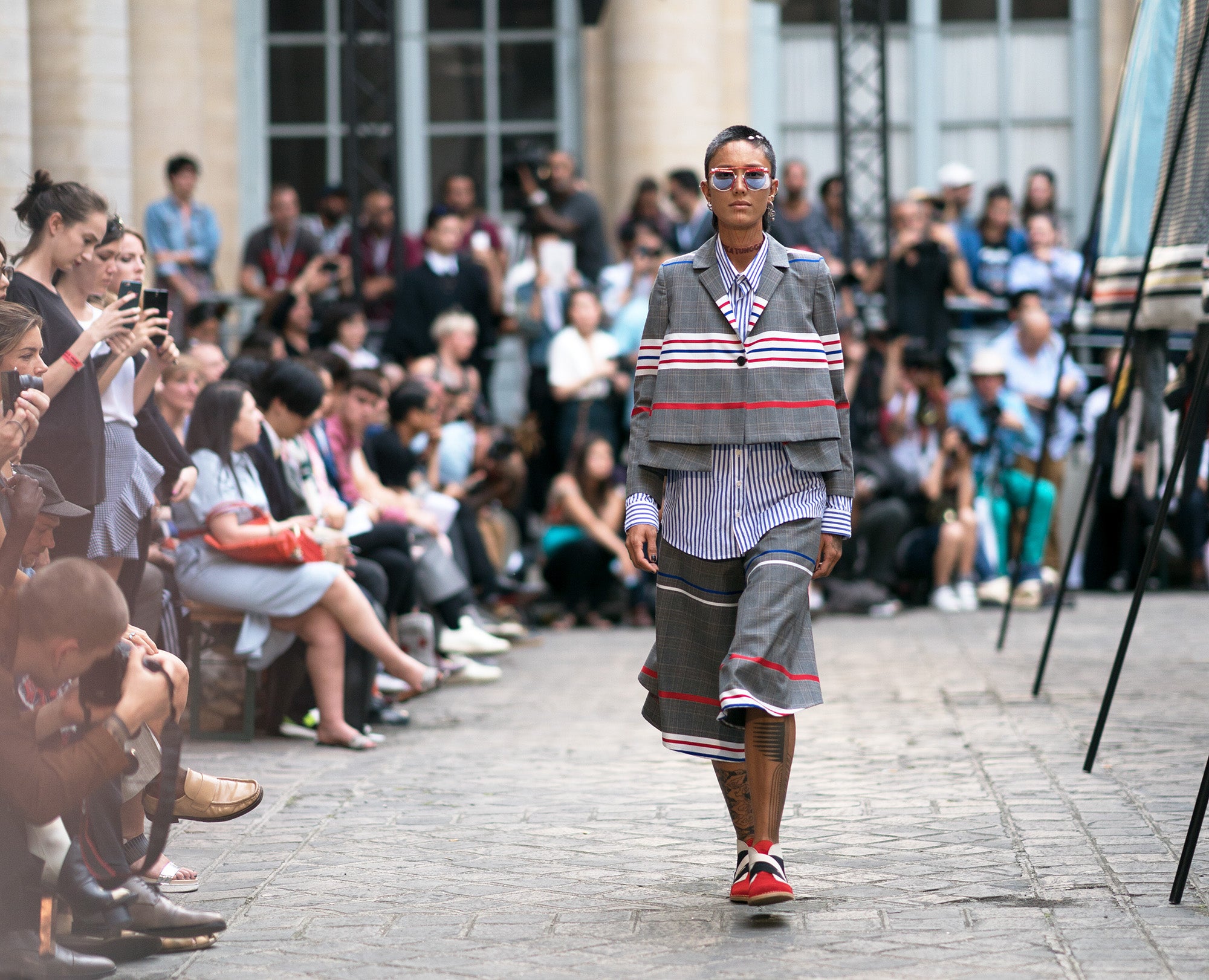 Henrik Vibskov fashion show. Sony α9. Sony 85mm f/1.4 G Master lens. 1/3200-sec., f/1.4, ISO 400
My main goal was to use the α9 for runway shows, but I've come to call it the Swiss Army knife of cameras because I can shoot anything with it and shoot it well. It's good for, literally, everything I do. It was perfect for backstage where models are sometimes moving and sometimes not. I often shoot backstage with the lens wide open for limited depth of field and to bring the model out from the cluttered background. With the α9, it really was almost too easy to get a perfectly-sharp photo with every frame.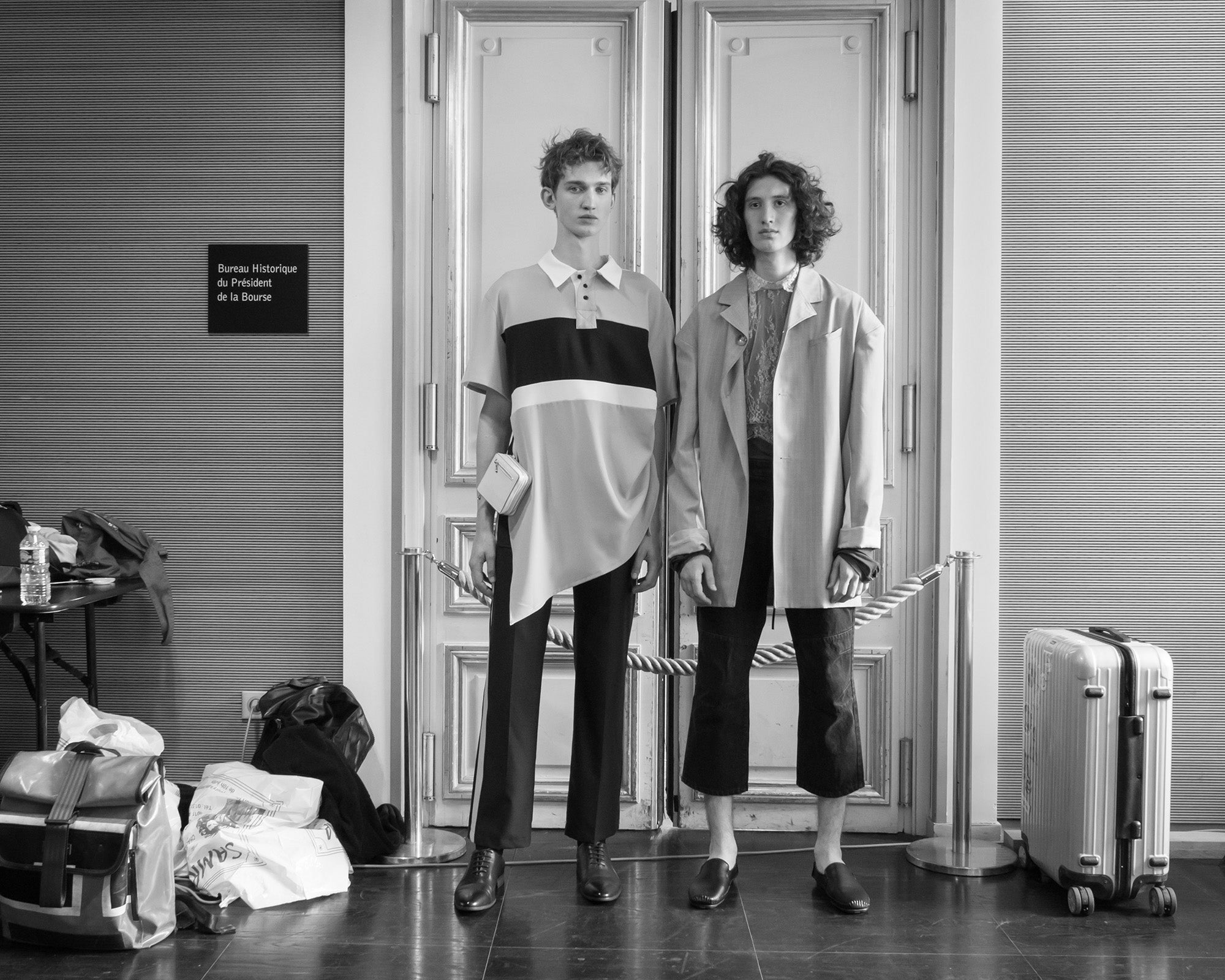 Backstage at Chin Men's fashion show. Sony α9. Sony 24-70mm f/2.8 G Master lens. 1/40-sec., f/7.1, ISO 1600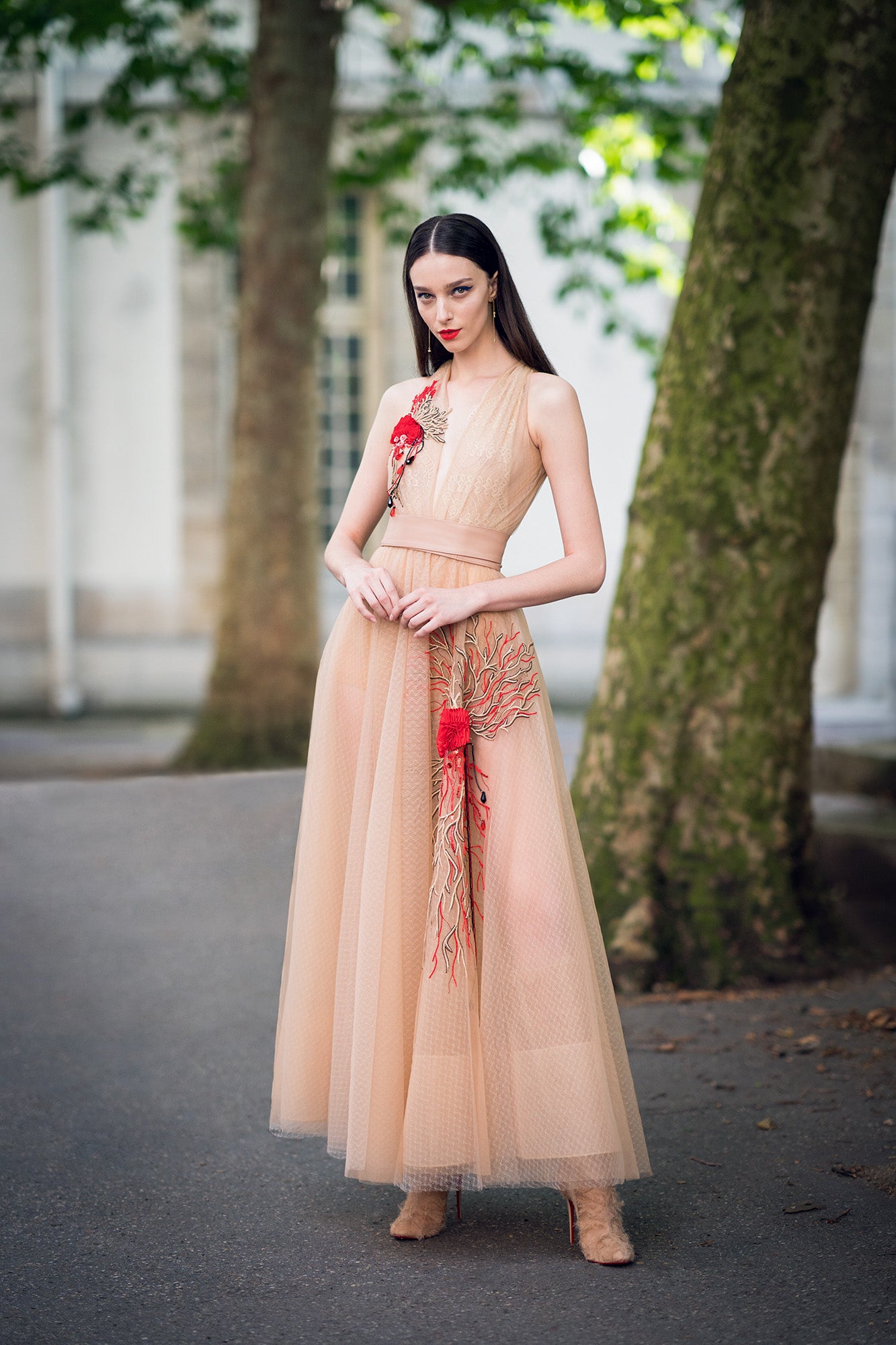 Backstage at Galia Lahav fashion show. Sony α9. Sony 85mm f/1.4 G Master lens. 1/2500-sec., f/1.6, ISO 500
I also use Eye AF quite a bit for fashion. I was very happy with my α7R II's Eye AF system, but I've found the α9's Eye AF is next level. Backstage I was taking a photo of a famous French makeup artist named Dexter. He was back lit and he has dark skin. I couldn't even see his eyes through the viewfinder and of course, the eyes have to be in focus. I pressed the button to activate the EYE AF system and I took the picture. The α9 found the eyes with no problem whatsoever. And that photo is tack-sharp.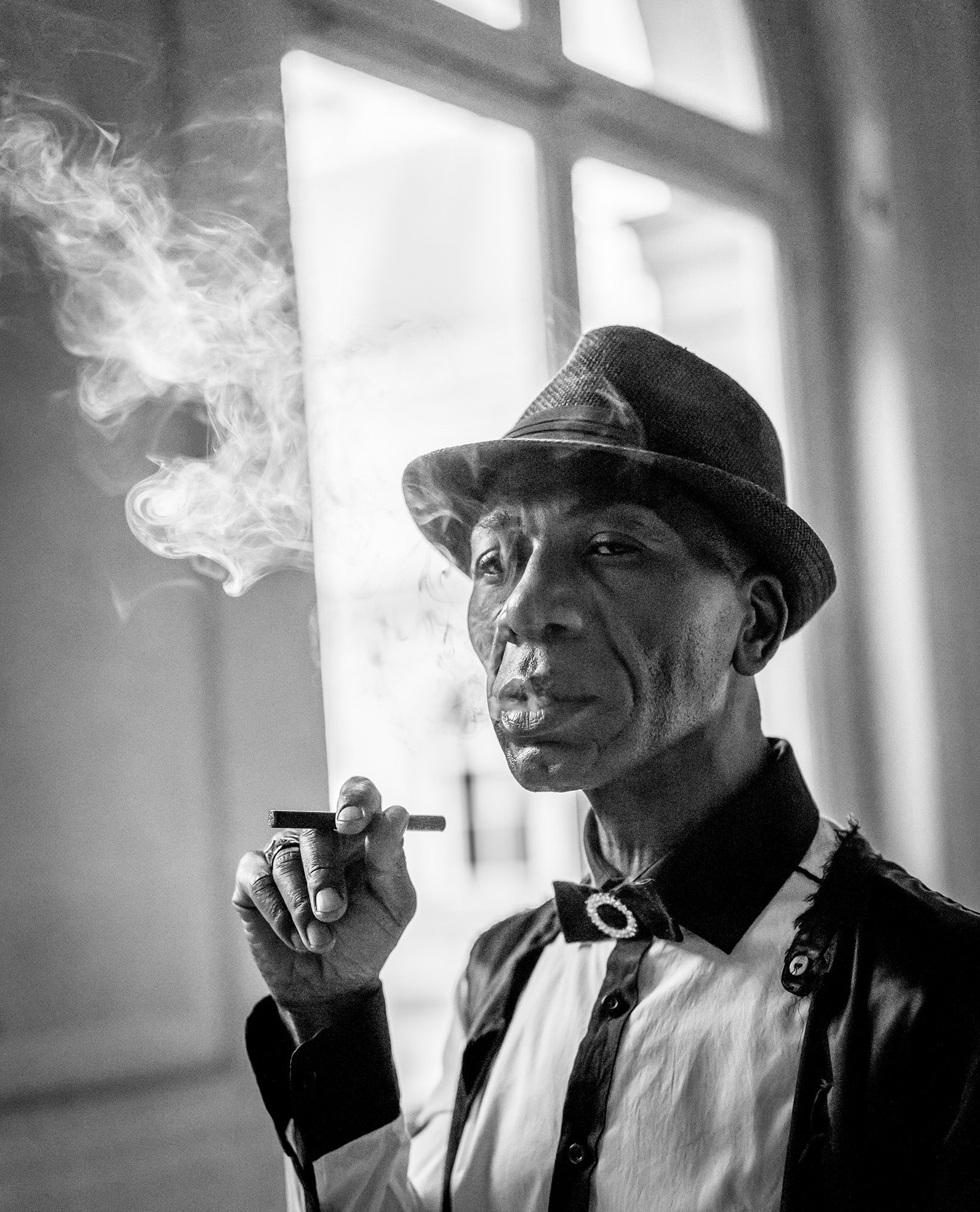 Backstage with French make up artist Dexter. Sony α9. Sony 55mm f/1.8 lens. 1/8000-sec., f/2, ISO 1000
Another tough situation that I run into all the time is with a model with hair in front of his eyes. Cameras without Eye AF usually end up focusing on the hair and if aperture is wide open, then the eyes are out of focus. When I ran into this at Paris Fashion Week, I used Eye AF and it found the eye and locked on with no problem whatsoever. When you look at the photos, you don't see how challenging these situations really are. It's dark, people ae moving and sometimes bumping into me…it can be tough. but with the α9, I get the shots.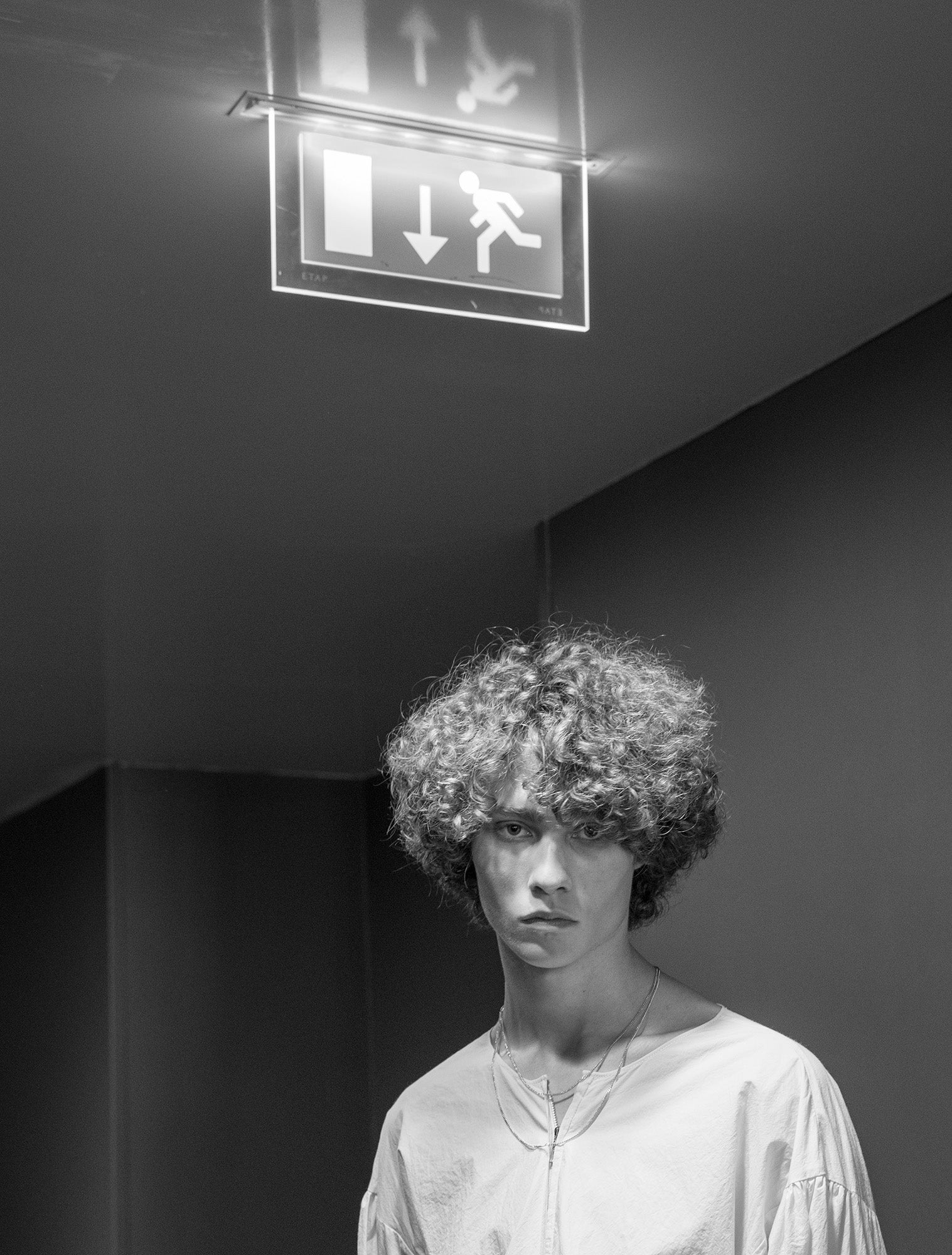 Backstage at Chin Men's fashion show. Sony α9. Sony 24-70mm f/2.8 G Master lens. 1/40-sec., f/4.5, ISO 1600
For what I do, I'm super happy with the α9. I actually think that Sony is almost making it too easy. Almost. It's 24 megapixels, which more than enough for most of what I do, and the photos are always sharp. It's my number one camera now.
Nino Rakichevich is a Sony Atisan Of Imagery. You can find out more about him here. Follow him on Instagram @nino_rakichevich, and on Facebook here.
For more about the Sony α9's focus system, check out this α9 Focus Setting Guide