This is probably one of the craziest things to happen for me but my involvement with West Side Story started with me on my couch watching a movie at around 10pm on a Monday night. Just a normal evening back in September of 2019, nothing special happening, when my phone rang. On the other side was someone asking if I'd be available the next morning to shoot a few timelapses for a feature film. They didn't give me any other details other than that it was imperative that I make it to set by 6am to meet with the director and figure out if I could lend my talents to his vision. I was told this was a big deal director and that I shouldn't skip this opportunity. I told him sure, why not, let's do it. The film was being shot in New Jersey, so it was only a three or four-hour drive up from Virginia. I loaded up my Jeep, threw five Sony Alpha 7R III's in my bag, took a bunch of tripods, my laptop, and four or five days' worth of clothing because I didn't know how long the shoot would actually last.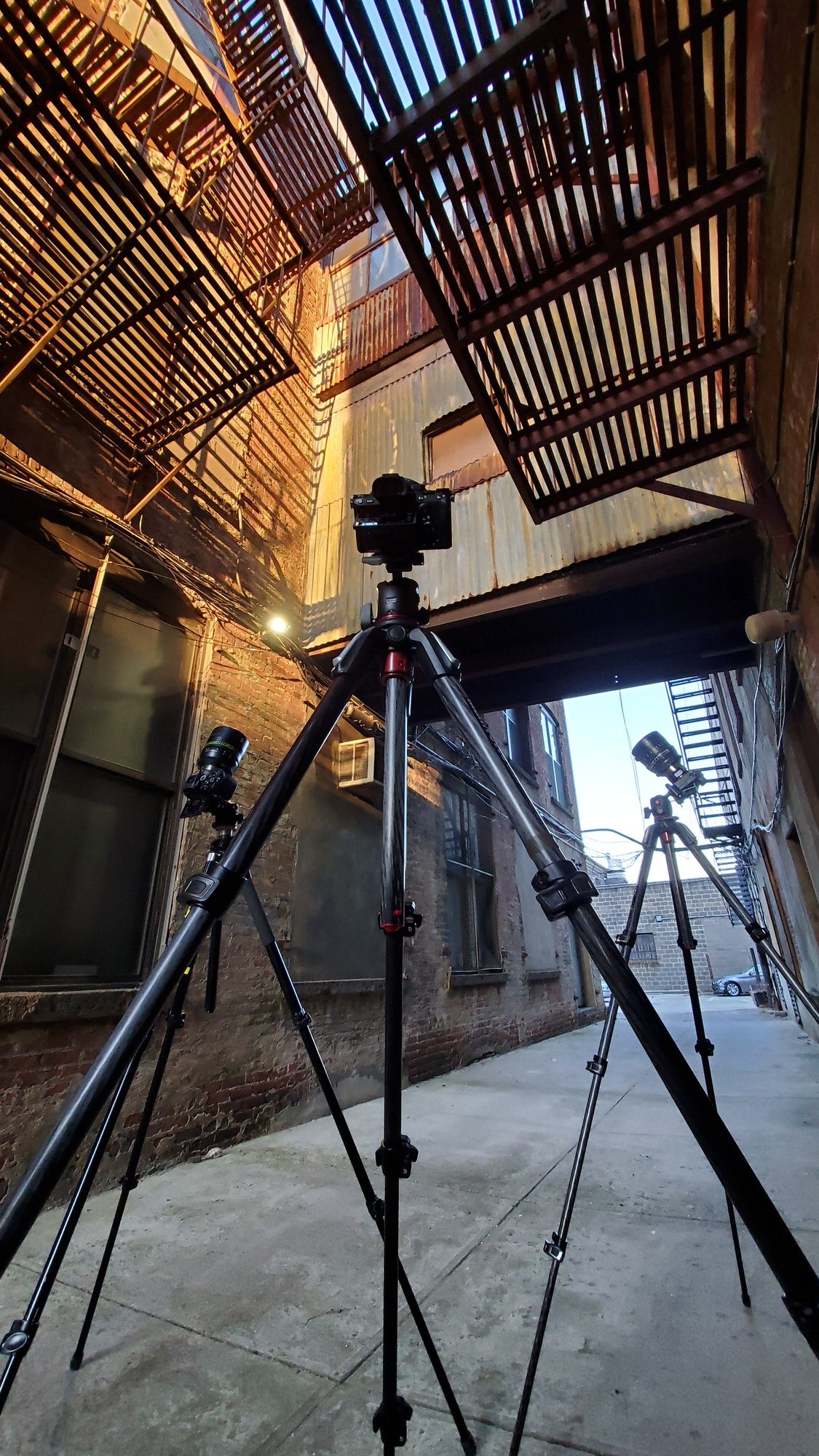 When I arrived on set, I met up with the executive producer who chatted with me the night before and he proceeded to introduce me to the director. It was Steven Spielberg. I instantly recognized his face and his voice. We started to chat, I handed him my laptop to show him some of my work and he instantly said, "let's get you shooting". I wasn't given any other direction other than to capture beautiful sweeping shots of light and shadow as it crept up and over the set pieces, which were beautifully modeled after 1950's brownstones.
I was initially told that this was just to test the light, but it ultimately turned into something much, much bigger. I started shooting that day after speaking with Spielberg and after the cast/crew vacated the set. It was just me, five of my Alpha 7R III's and four or five PAs to help direct traffic and keep the scenes clear. We started at 10am and wrapped around 9pm as the final light of the sun danced along the rooftops of the set pieces. I was eager to get back to my hotel room to process my shots since it would ultimately dictate if I would shoot more for the production or not.
Back in 2019 it wasn't super easy to process 8k resolution photos in a timely manner, but I had my Dell XPS 15 at the time, and it surprisingly handled playback fairly well. The first few moments of seeing those images come to life on my laptop screen made me grin. The shots looked beautiful. Shadows swept up and over the buildings like a blanket covering a newborn child and I couldn't stop smiling. I immediately rendered out the shots in 4k and sent them to the art director who then forwarded them to Spielberg.
It wasn't until the morning at around 5am when I got an email back saying, "They look great. Steven would like you to shoot a few more."
I spent the next six days shooting every possible angle of the set in glorious 8k, capturing all of the beautiful textures, details, and light that the days could offer. It was grueling. I started at 5:00am and finished at 8:00 or 9:00pm every day since capturing shadow shots takes the entire duration of the day to complete. At the end of the shoot, I delivered around 20+ different timelapses and honestly thought that was the end. But it wasn't.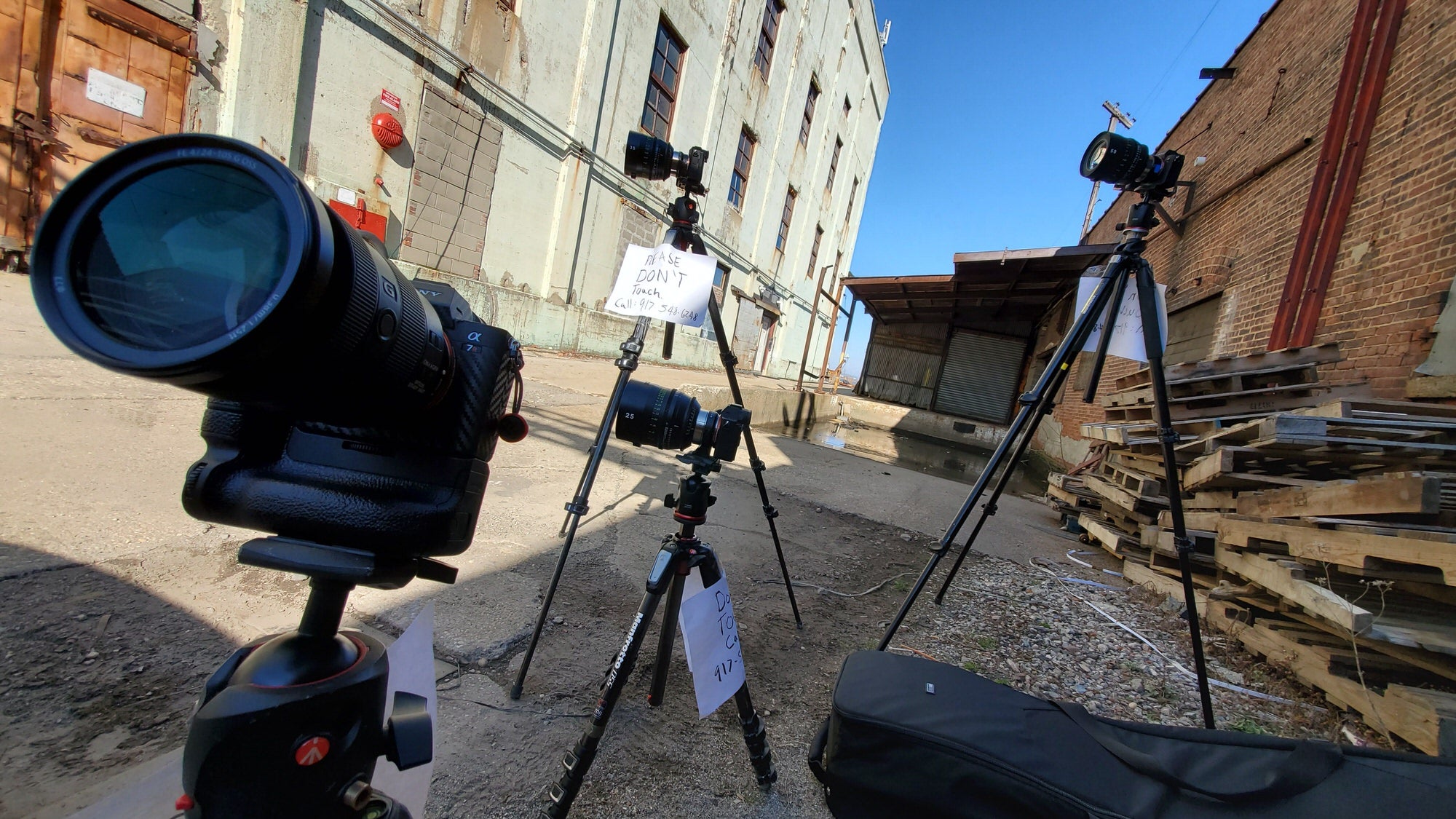 Flashforward five or six months and I get another call from the Unit Production Manager saying, "Hey Drew, you probably didn't think you'd be hearing back from us, but Steven would like more timelapse shots of shadows. He wants them for the title/credit sequence". I immediately knew my time and effort to create the original shots paid off and I headed back north a few weeks later, to New York City this time.
It was February 2020, and COVID hadn't become a pandemic yet, so the art director, location manager, me and a few PAs piled into a VAN and drove around the city and surrounding area to capture as much shadow-play on 1950's architecture as we could find. We spent the entire day from dawn to sunset capturing shots, around 70+ over a three-week period. The material looked stunning and Spielberg himself said he loved what he saw, and he actually started editing them together as we delivered them to him over the course of the project. It's a surreal feeling to hear that a director you've looked up to since you were a kid was editing and using your work for his production. It was truly an honor.
The Gear I Used For The Shoot
I decided to use the Sony Alpha 7R III at the time because it was the highest resolution camera available at the time and the production wanted to match it to the Alexa 65 and the R3 had the best resolution to match that, as well as the dynamic range. I paired each camera with an assortment of Sony lenses to include the 16-35mm GM, 24-70mm GM, and 70-200mm GM. I also used a few cinema lenses as requested by production and they worked well side by side with the Sony's.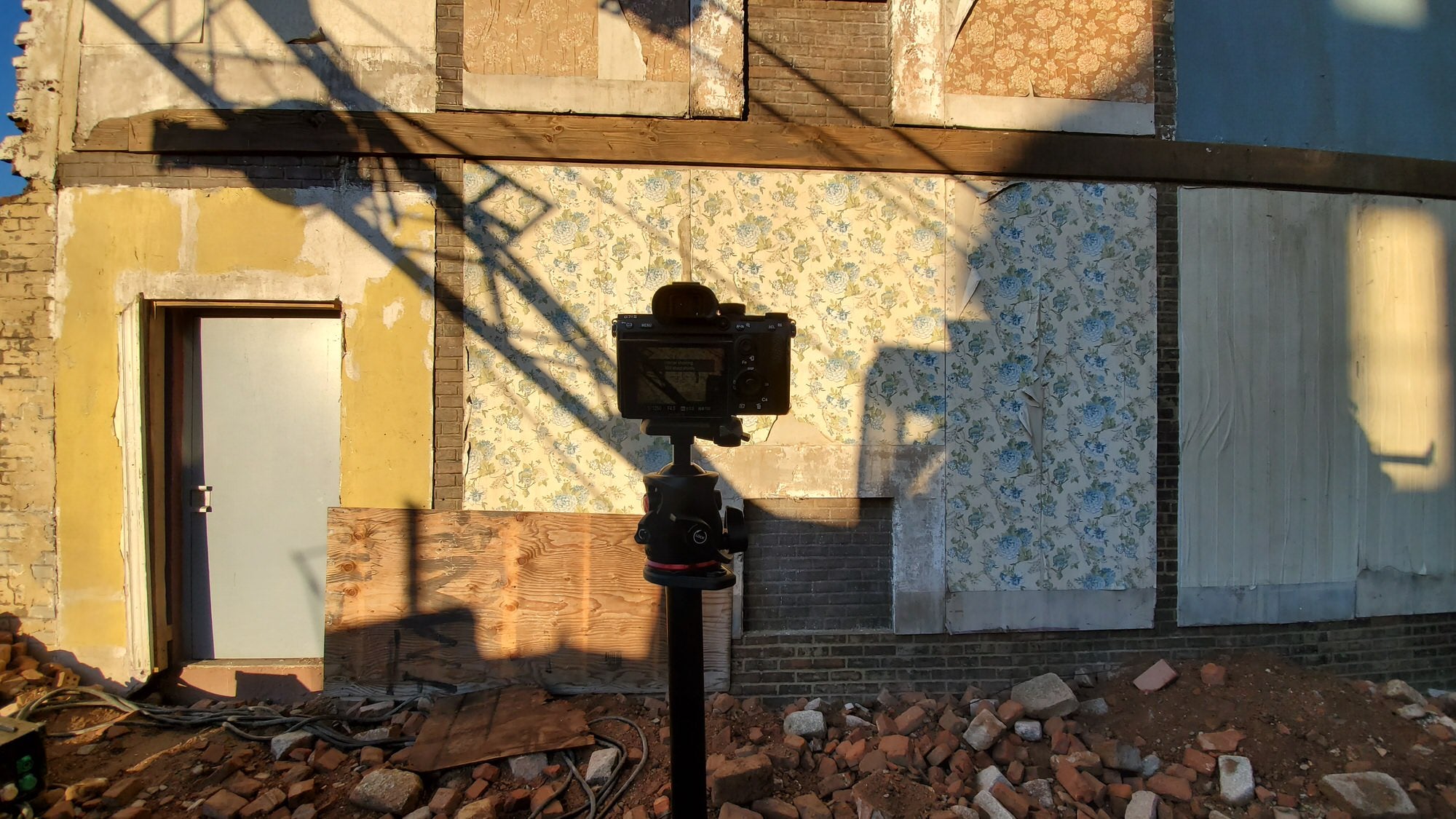 In all, I ended up shooting over 125,000 individual timelapse frames for the production, nearly 20TB's worth of content, which was incredibly time-consuming to process, but I always love a good challenge!
At the time I was using two different workstations: a custom-built Intel Core-i9 with 18 core's, an Nvidia GTX1080, and 128GB of ram and a Dell Precision 7920 with a 24-Core Xeon processor, 192GB of RAM, and 16GB Nvidia P5000 GPU. I ended up processing all of the material on the Dell Precision because the 8k frames needed at least 16GB of VRAM to export and at the time that machine was top-of-the-line and handled the 8k editing with relative ease. It took nearly 2 weeks to process all 125,000 frames and after they were completed the shots were shipped off to The Mill where they began assembling the title/credit sequence for the production.
Flash forward 2 years and the movie debuted on December 10th, 2021. You can check out the results by seeing the movie in theaters or waiting for it to come to streaming services. I highly recommend it though as the movie is fantastic and the end credits look incredible!