With over twenty-seven years as a wedding photographer, and well over a thousand weddings under my belt, May 20th 2017 was a standout day for me as a photographer. I photographed a wedding with the new Sony α9 camera and it was everything I expected and so much more.
Starting out as a film photographer I had mixed emotions about switching to digital and I was reluctant to make the change. However I was smart enough to foresee that digital was the future and if I didn't make the transition to the digital age, I was going to get left behind. In January of 2003 I shot my first digital wedding and I haven't looked back. In late 2012, I stared shooting Sony cameras because I saw the writing on the wall here, too. I had a gut feeling that Sony was going to do big things in imaging and five years later, I'm happy I listened to that little inner voice.
I've used many different cameras since I made the switch to Sony, but the Sony α9 is by far the most complete, fun to shoot Sony camera body I've ever used, especially for weddings. This is the only camera you'll ever need. OK, that's enough of my excitement, let me tell you about shooting the α9 at a wedding last weekend.
The wedding was held in an older church with pretty doors that were painted indigo blue with vibrant bright-yellow spring wreaths greeting you as you climb the steps. The reception and primary photography location was just five minutes away at The Minikahda Country Club which overlooks Lake Calhoun, just south of Minneapolis. I had two beautiful locations in which to create beautiful wedding images, however we had unfavorable weather conditions. There was heavy rain for most of the day, which as anyone who has ever photographed a wedding in the rain knows, has its challenges. I was forced work inside for the day, which means bad light and fewer options. Despite the challenges, I wasn't worried because as the saying goes, I like to make lemons into lemonade, and I was confident the Sony α9 was going to be a capable team member.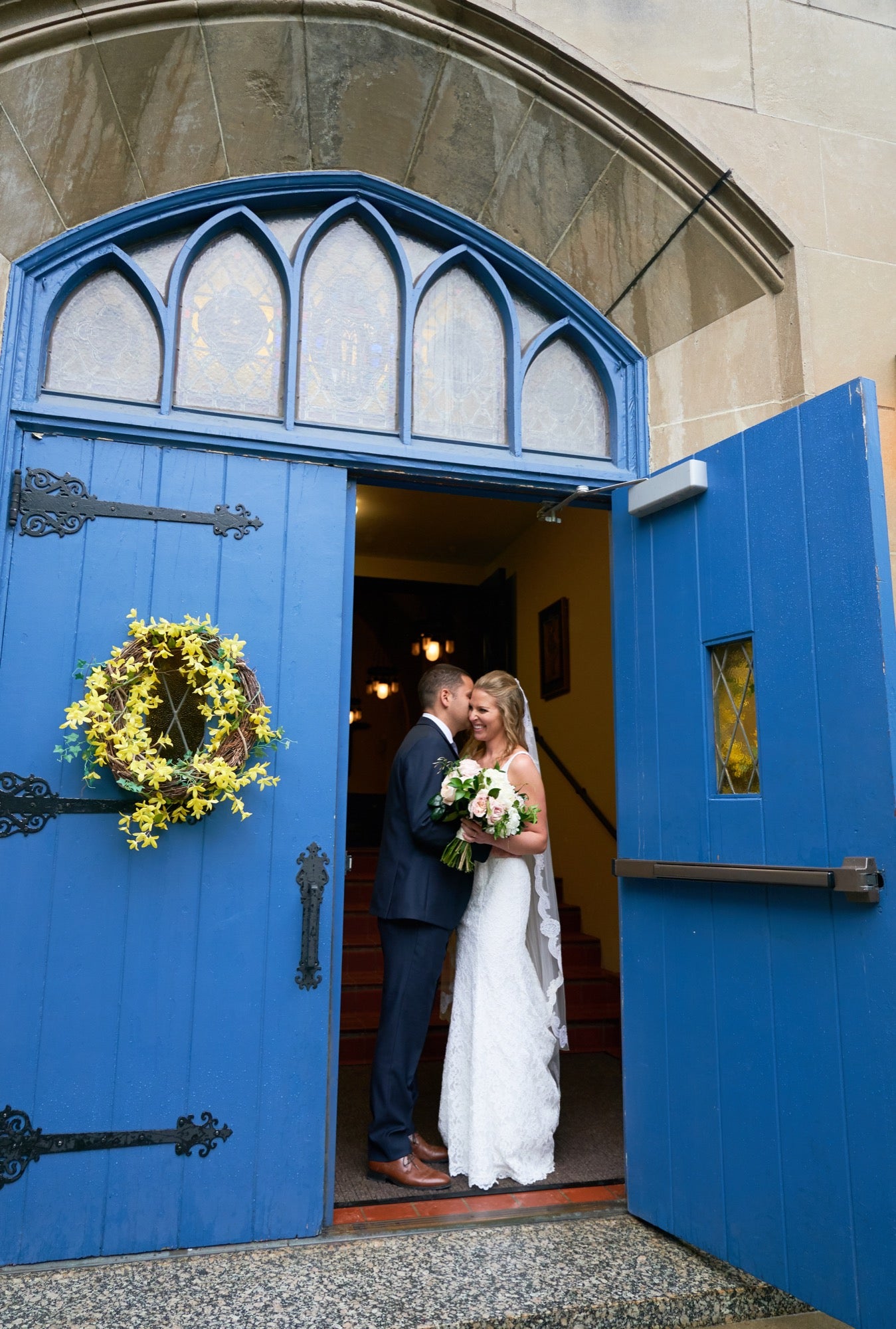 This camera is fast and it's fast in so many ways. It focuses fast, it shoots fast, and it process RAW files fast. 208 raw files (give or take) at 20 frames per second fast before the camera even starts to buffer (which it clear fast fast). And with the new back-illuminated sensor low light wouldn't be an issue.
In my opinion, there are a few times in the day where you would need all of this speed at a wedding, and one of those times is during the recessional of the bride and groom after they kiss and say "I do." I the past, I have used my Sony α6000-series cameras to photograph the recessional because of their shooting speed and I would use them to photograph my couples walking back down the aisle for outside ceremonies only.
The ceremony on this rainy Saturday was inside, which normally means putting on a flash. On a whim, I decided to try something which I would have never even considered at an indoor wedding: I was going to shoot the recessional inside, just as I had done in the past, but at the full 20-fps and, because of its low light capabilities, no flash. 'Let's see what this camera can do,' I thought. So in the heat of the moment, I set the α9 to 25,600 ISO, set my shutter speed to 1/125-sec. and the aperture f/2.8 on my G Master 24-70mm and I let 'er rip.
Now I'm not crazy. I always shoot with a second shooter so if my experiment failed I knew I had back up images, however it turned out I didn't need the backup. The α9 killed it as you can see in this video:
This is 118 full-resolution still images shot in just eight seconds as I backed down the aisle with the couple. I even made one minor mistake, I had the camera set to shoot at its fastest 20-fps however, I forgot to switch the focus mode to Continuous AF. Instead, it was set to Single AF, and the results still blew me away! You even see at the end is where I went from shooting horizontal to vertical to capture the final few images before I let the couple pass by.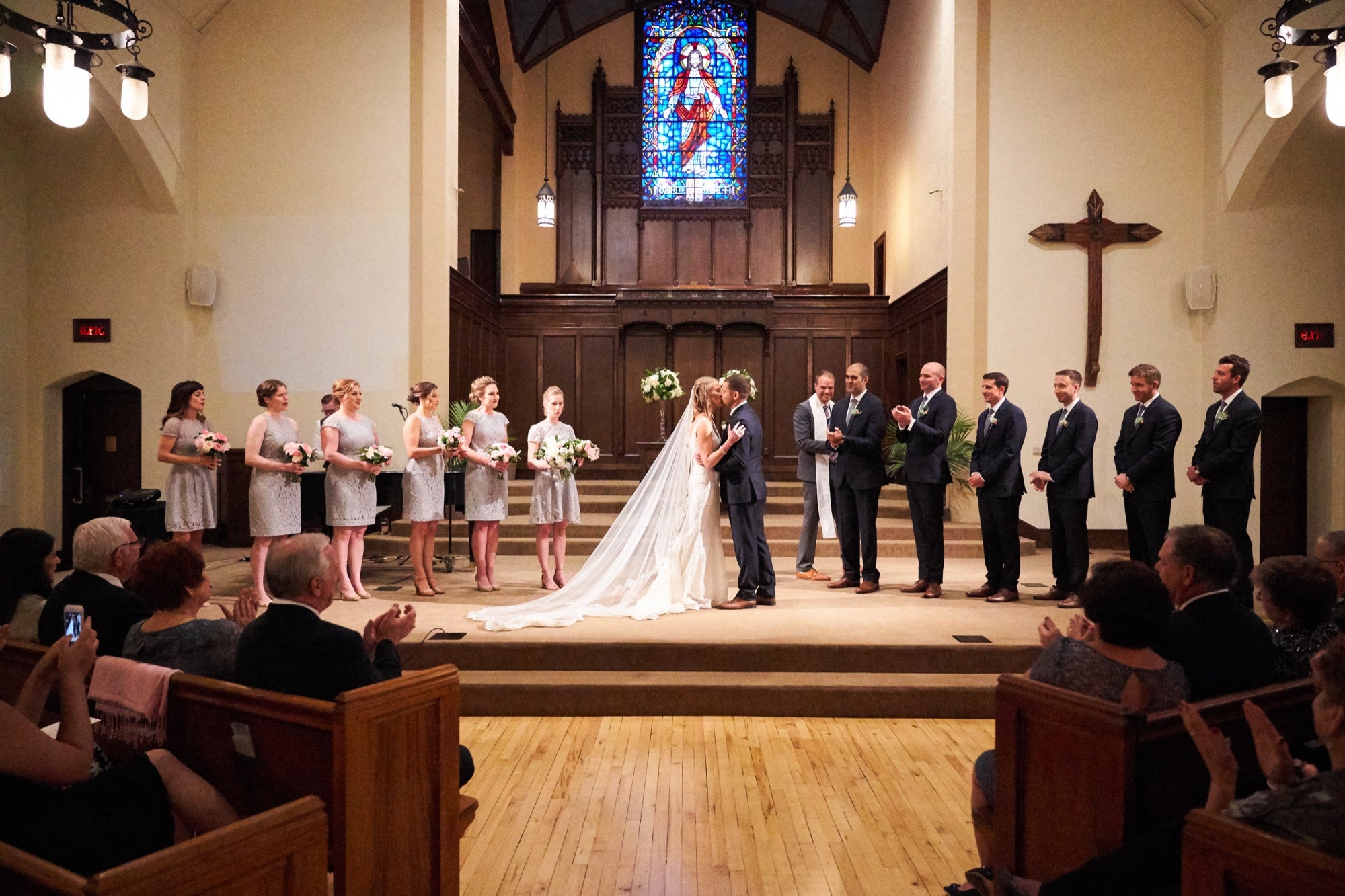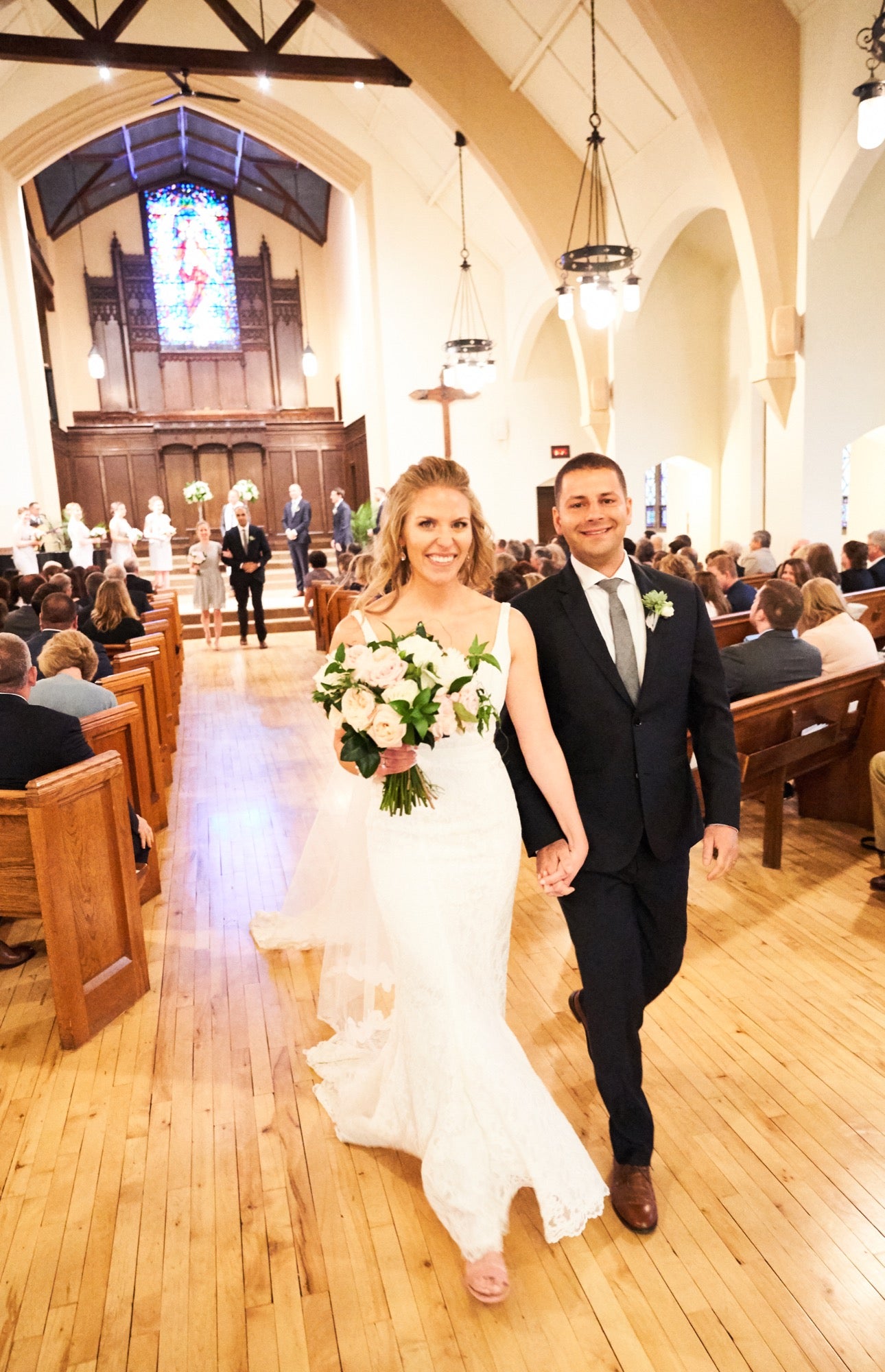 The other jaw-hanging-low, catching-bugs-in-my-mouth moment for me happened during the reception when a particularly cute couple tore up the dance floor with their swing dancing prowess. Here I had the α9 set at a ISO 4000 with my G Master 24-70mm set to f/4.5 at 1/125-sec. and the new Sony HVL-F45RM flash in the hot shoe. In the 208 full-resolution still shoots seen in this video, the flash together with the α9 never missed a shot. All 208 images you see in this clip are consecutive, I did not edit one out. I was shooting on TTL and the flash just kept firing away. I was stunned. By the way, I wasn't using an additional power source to power the flash, just four rechargeable Eneloop batteries.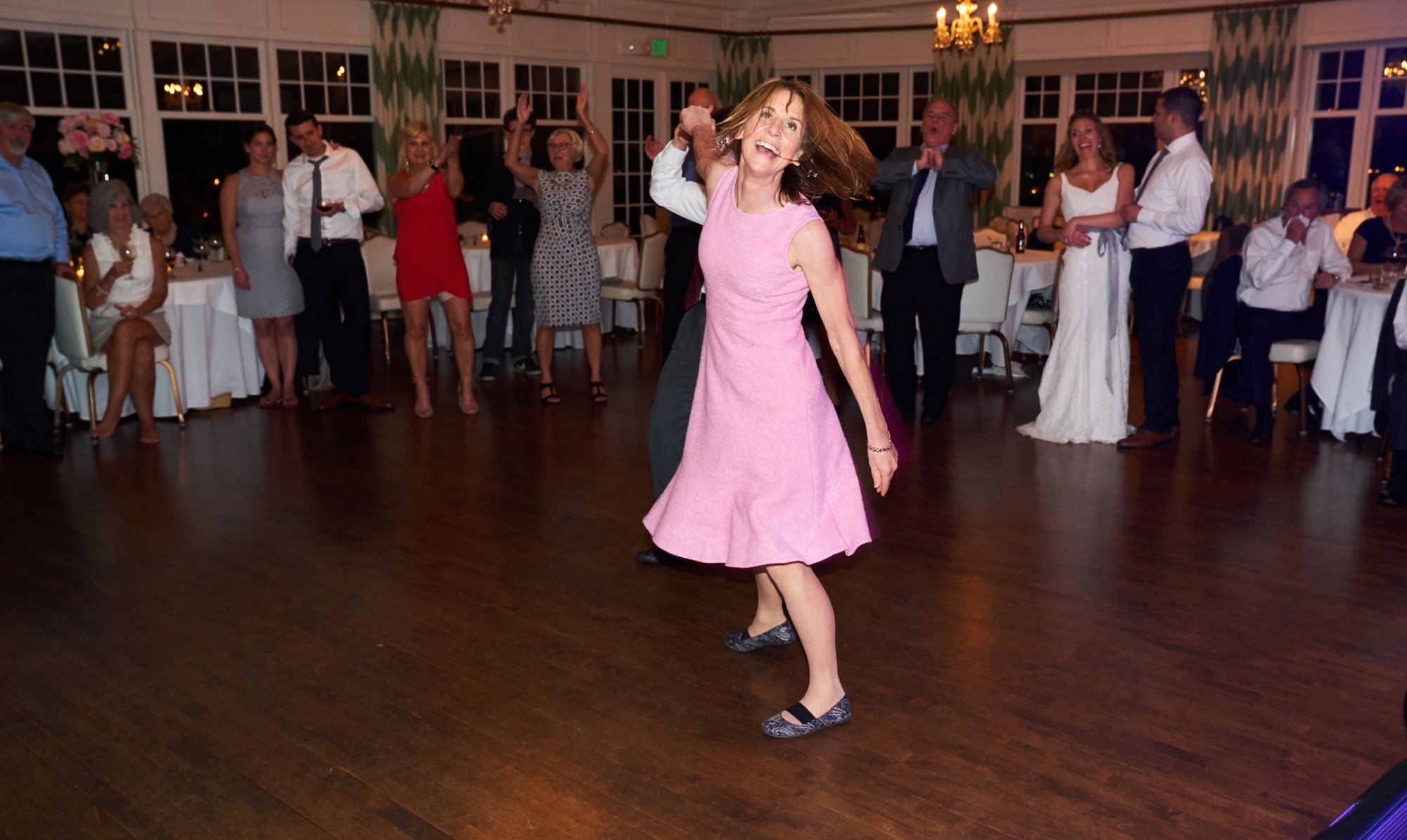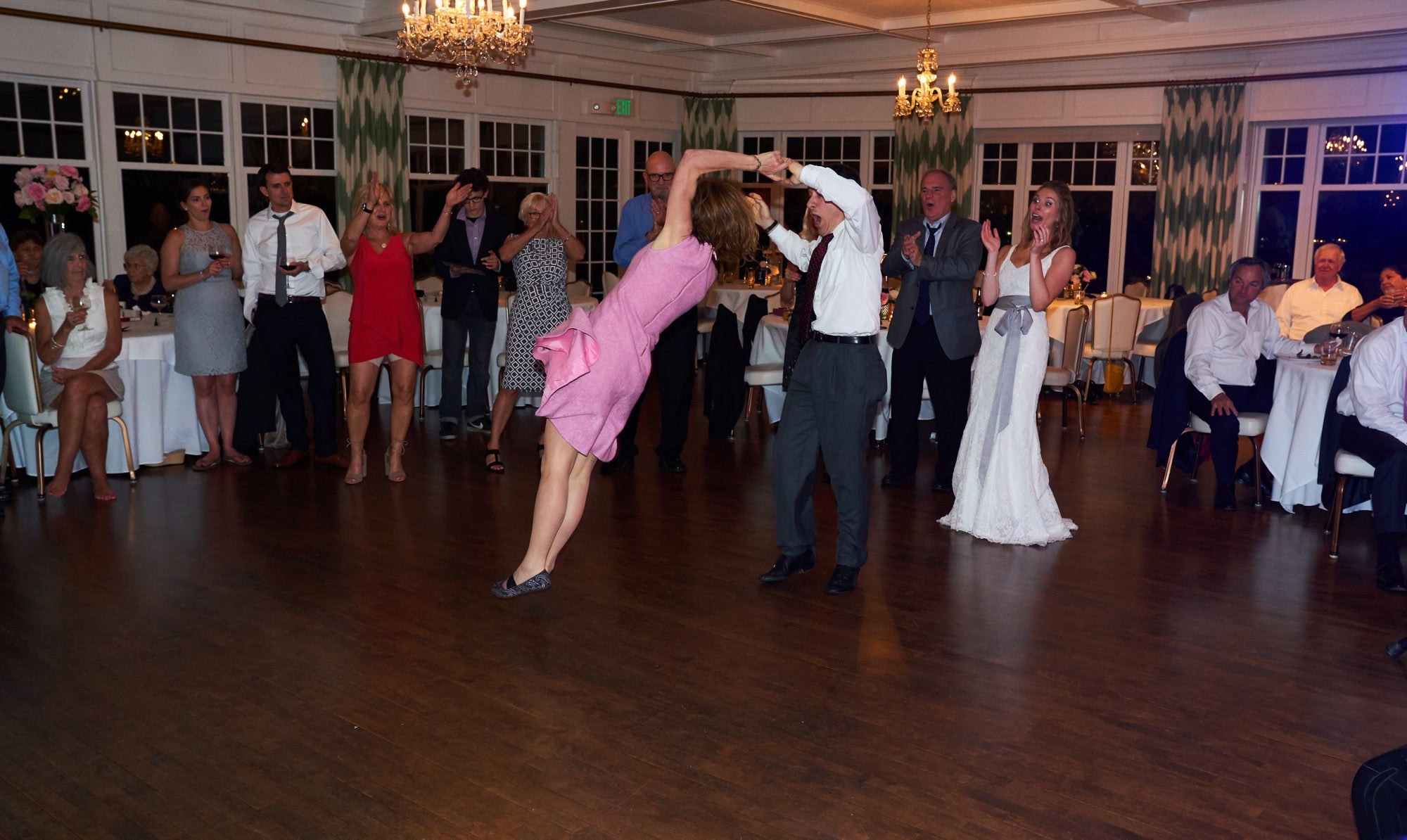 The two examples above really stood out for me. Throughout the day, my overall expectations were more than satisfied. During the getting ready period of the day, the a9's fast focusing allowed me to nail those emotional moments between the bride and her mother and the moment when she and dad saw each other for the first time.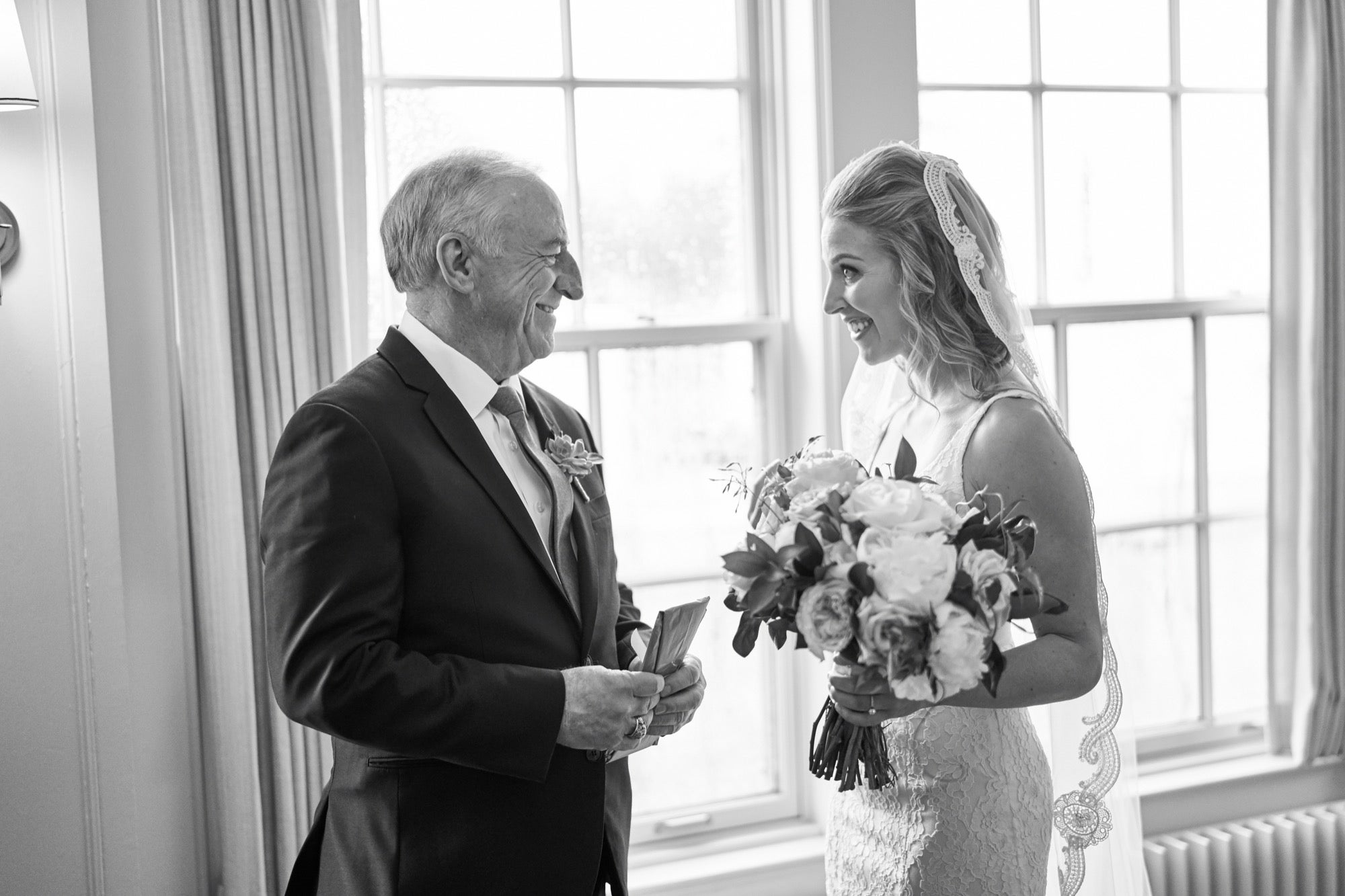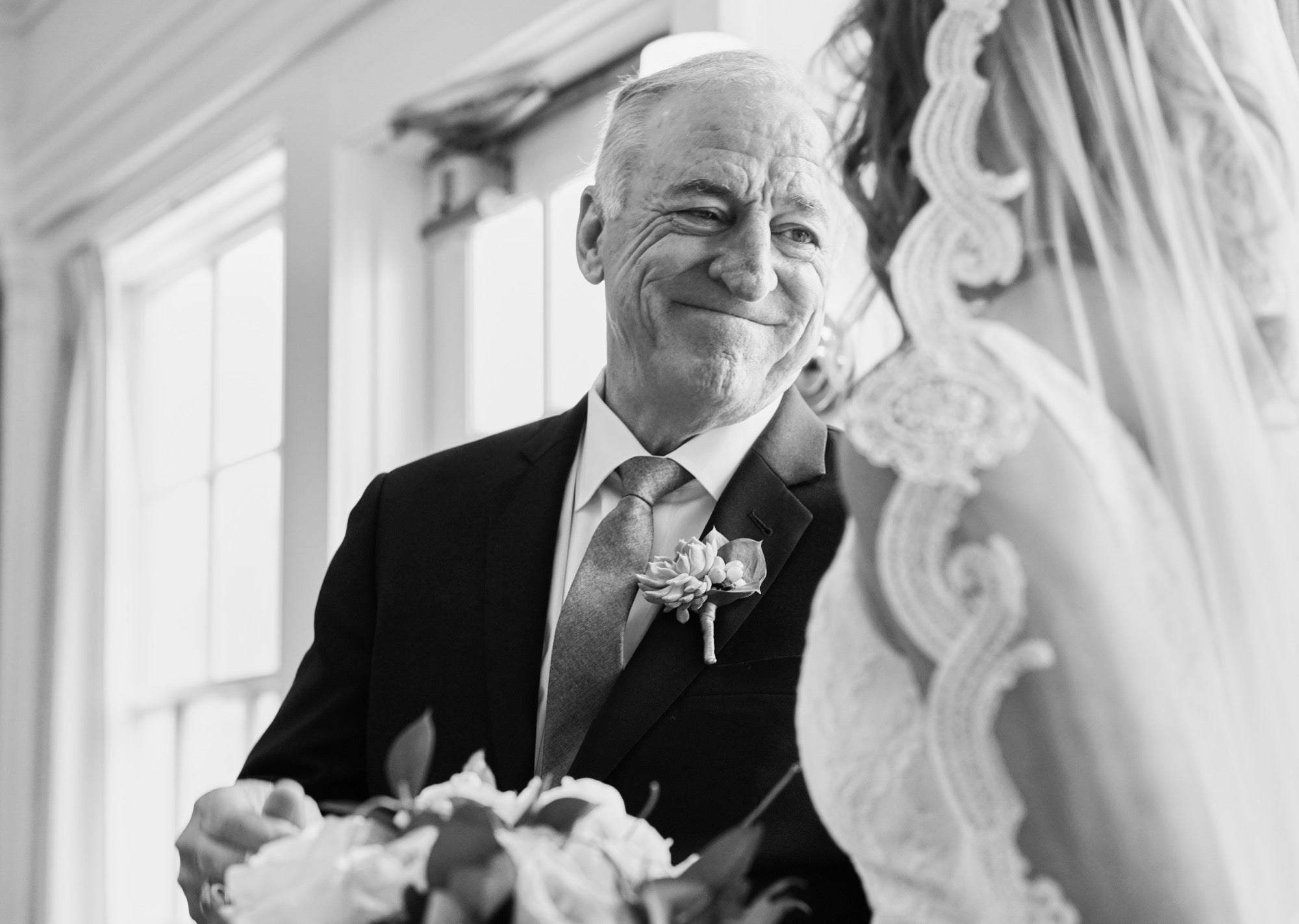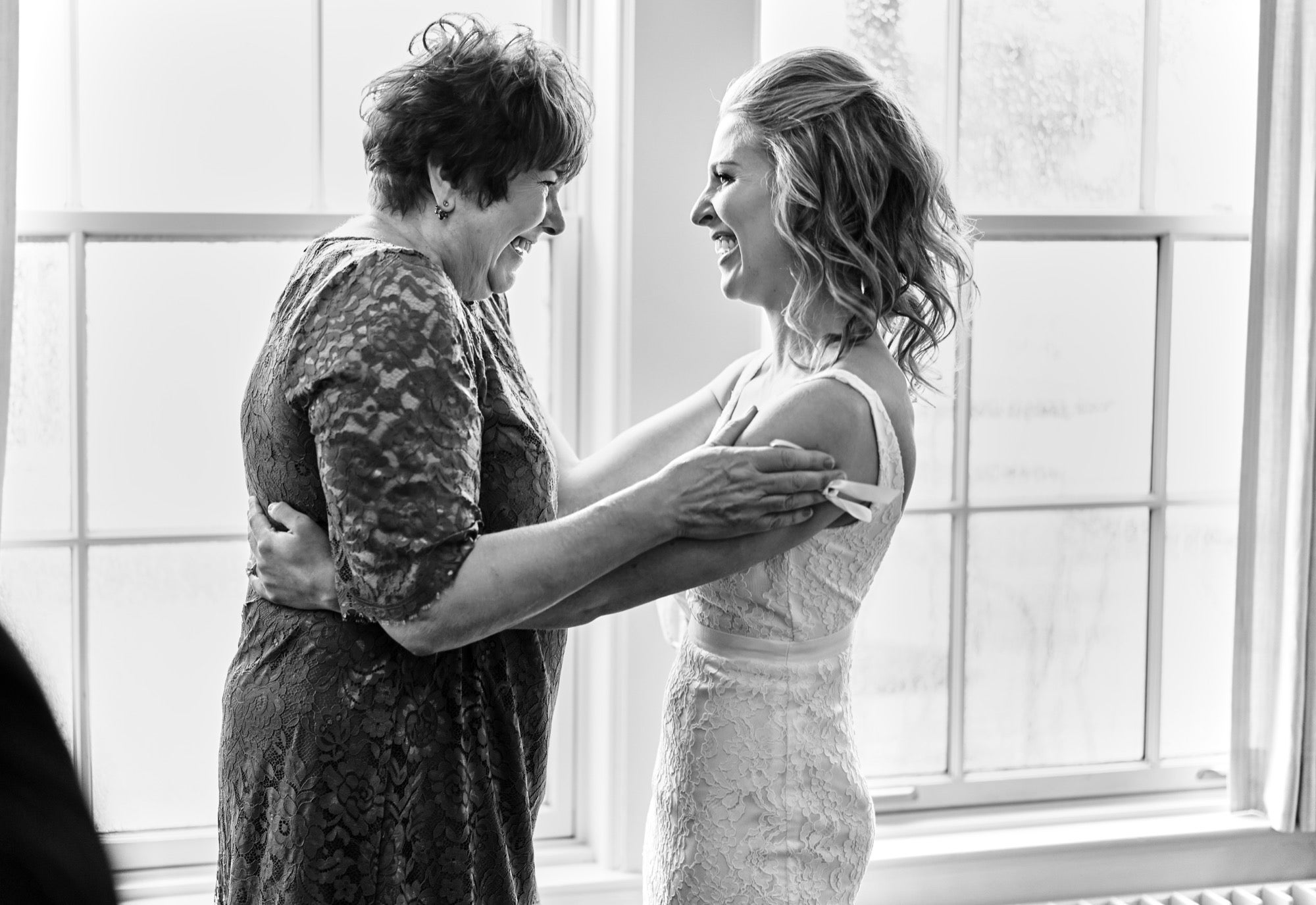 Due to the rain, we had to shoot family pictures inside the country club which I lit with Paul C. Buff Einstein strobes or off-camera flash. I used the electronic shutter in the α9 most of the day, however when I used off-camera lighting, I switched back to the mechanical shutter for proper sync. There's a PC mount in the side of the camera to connect your PC cord when shooting flash if necessary.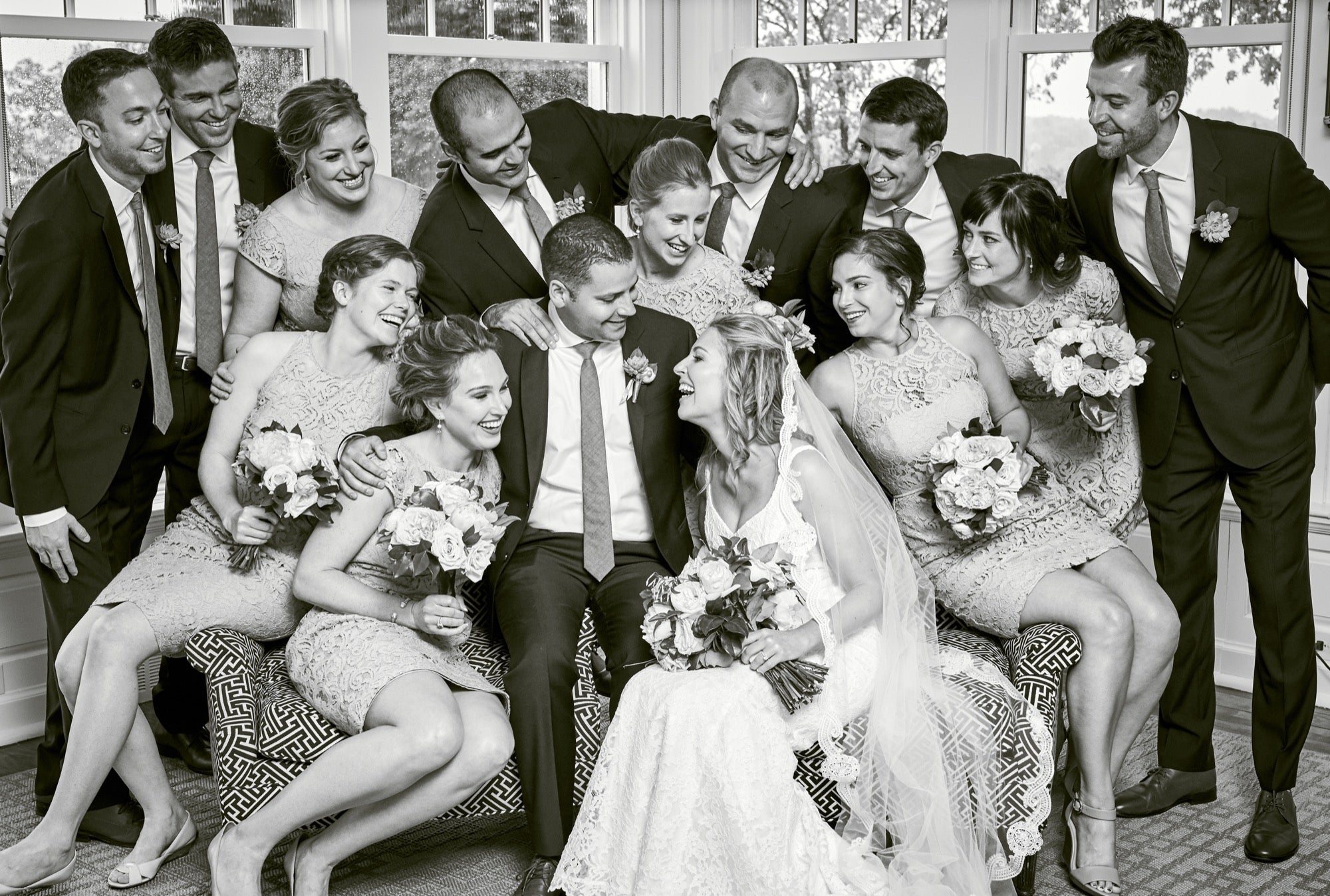 Other stand outs which I've alluded to are the high ISO capabilities and silent shutter. I shoot 80% of my weddings without flash, including during the reception. With the amazing sensor in the α9 combined with the silent shutter, I capture images virtually unnoticed by my couples and other wedding guests. I can shoot toast reactions and other candid moments with little light and without the distraction of a flash or making noise in these moments.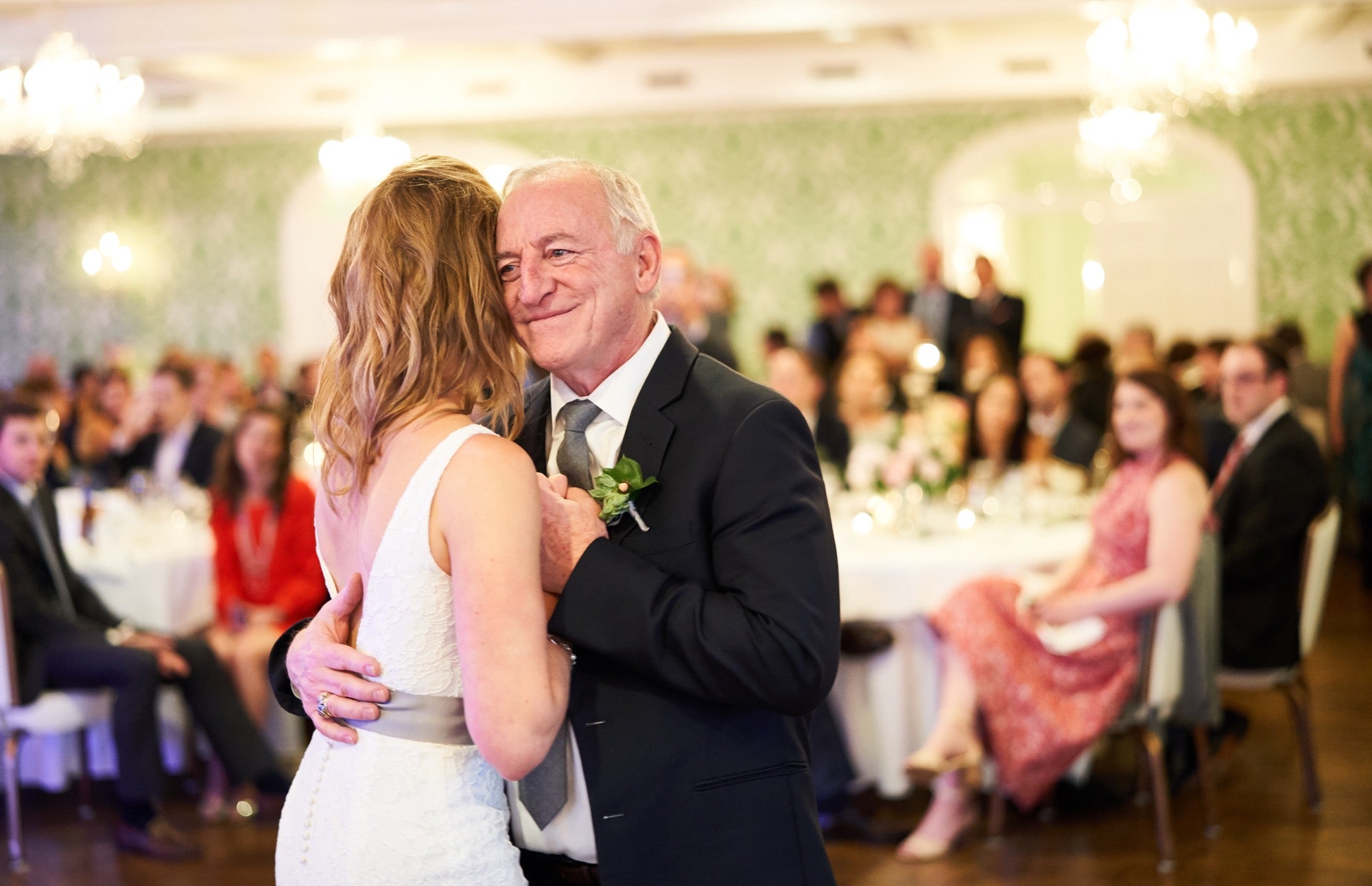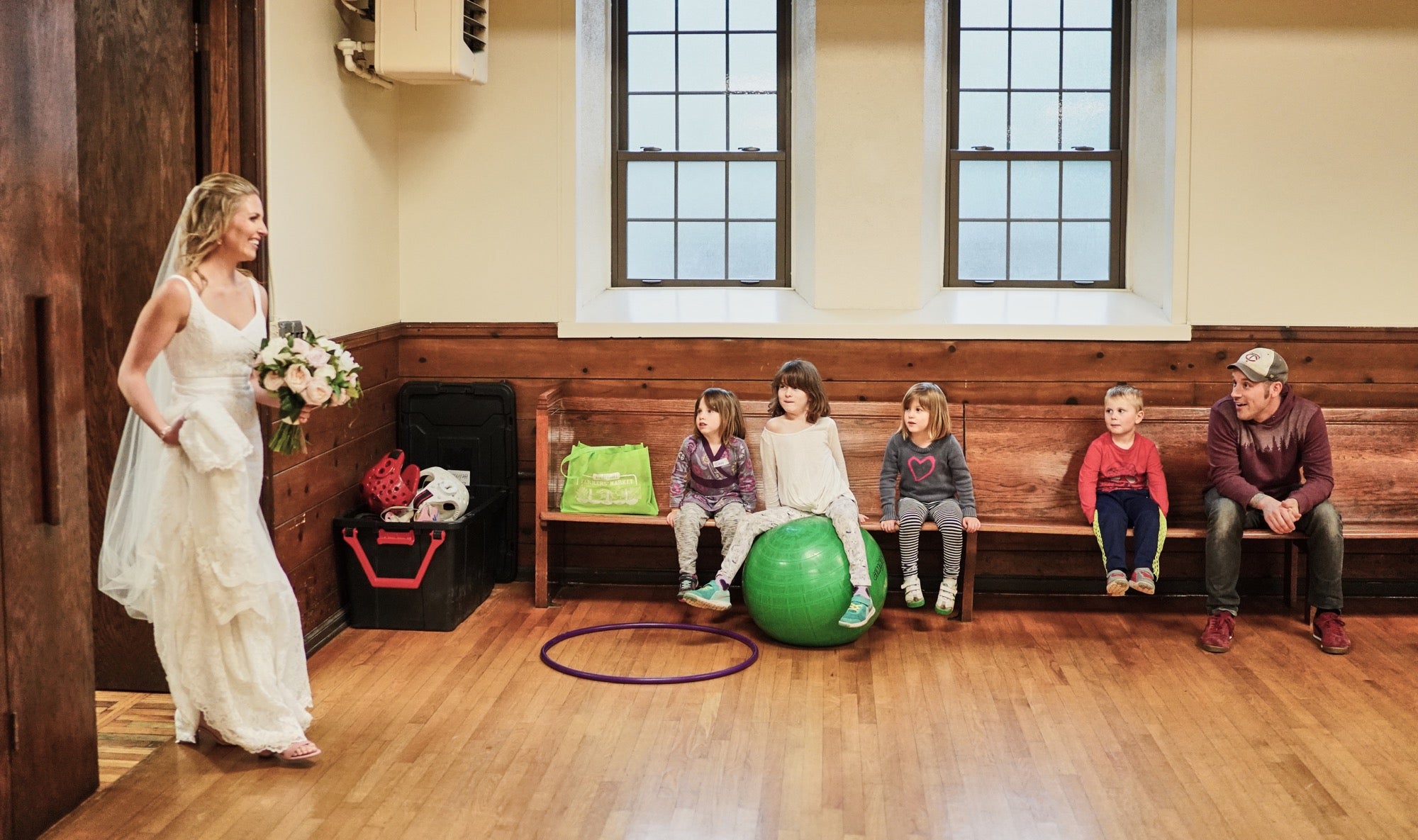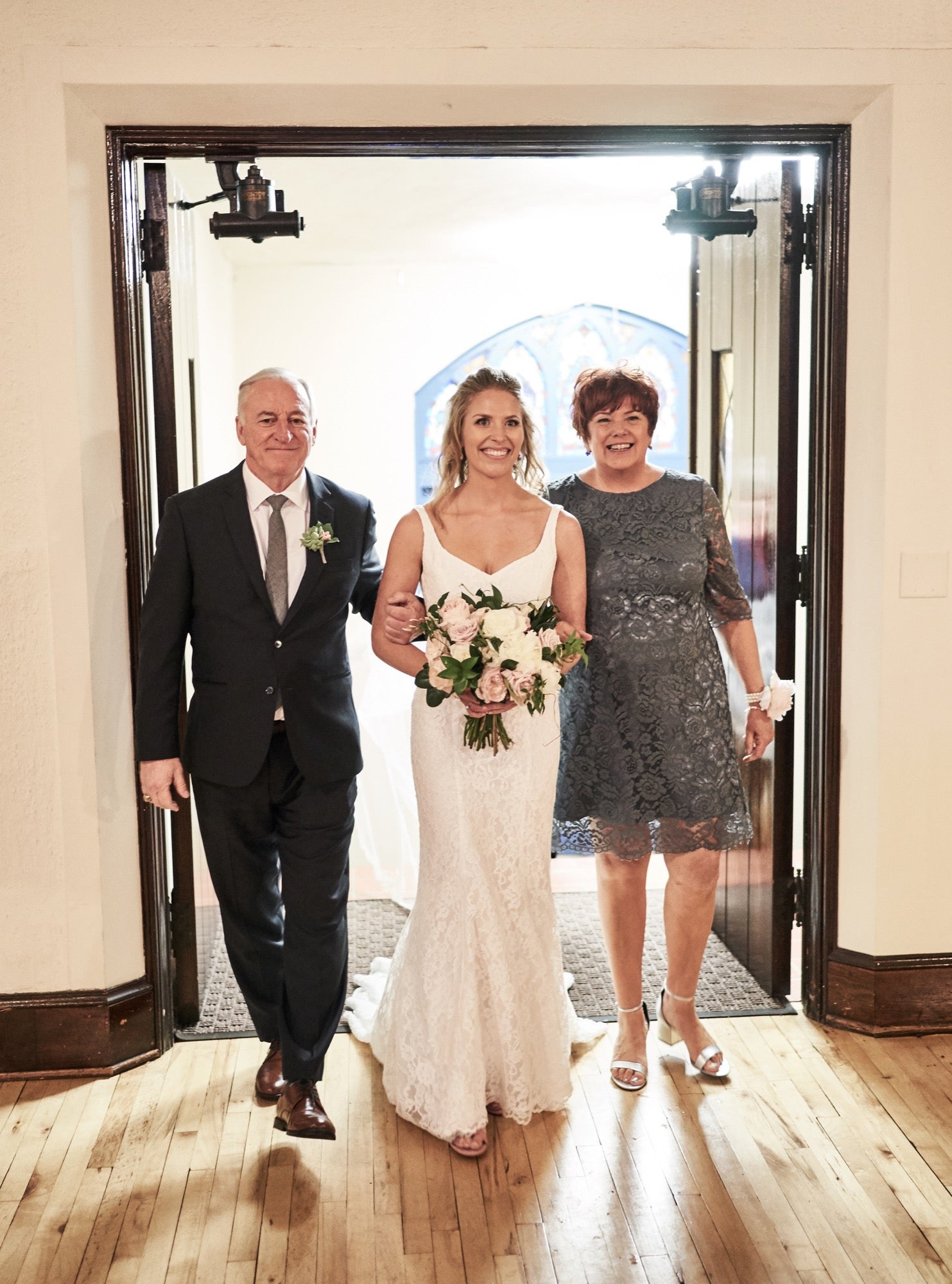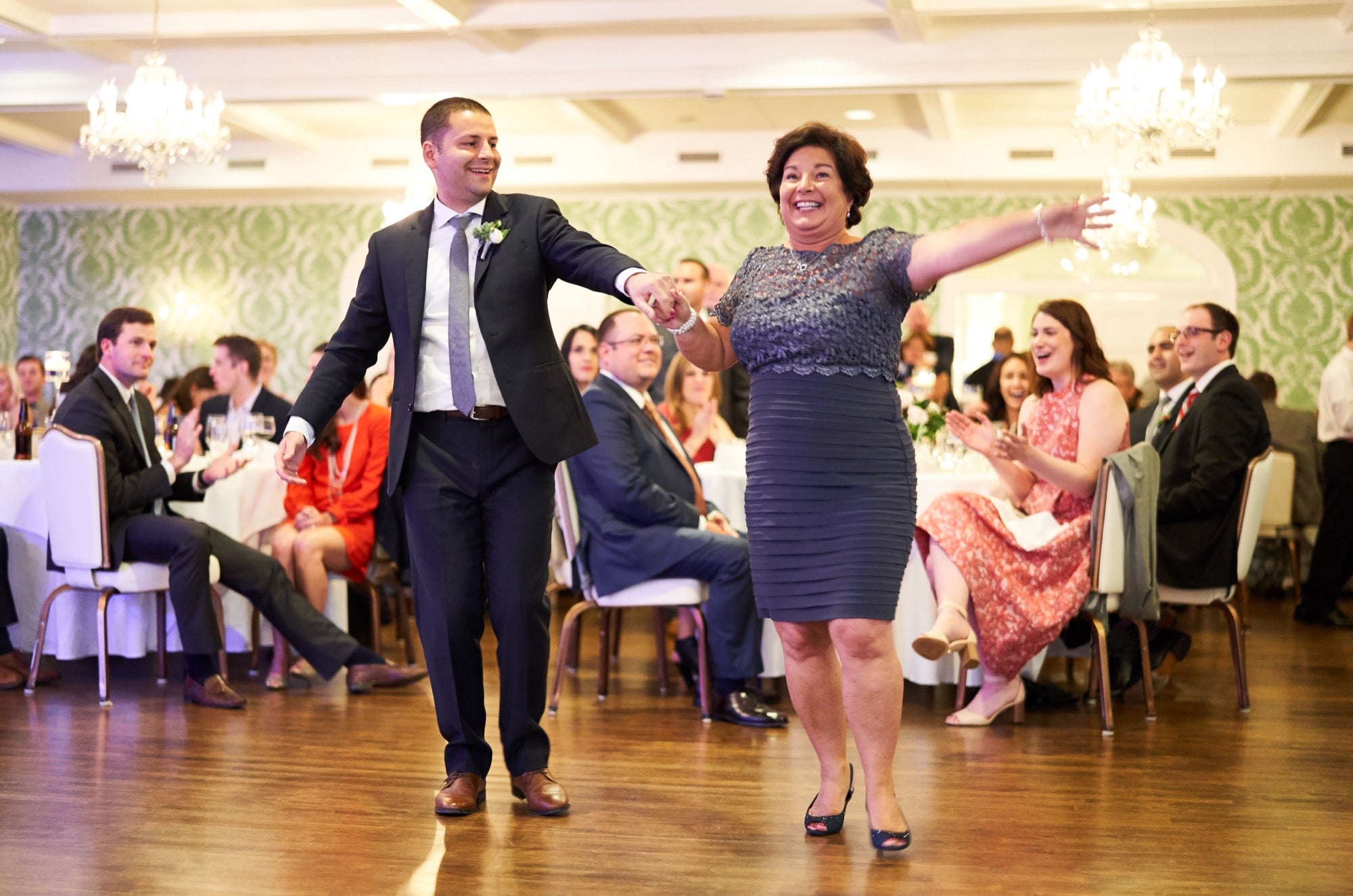 Focus peaking (available on most Sony cameras) is a huge plus for me as I shoot in manual a lot during a wedding. A great example from this wedding are the images captured through the window with the rain drops. Focus peaking allows me to precisely choose my focus, whether on the eye or the rain drops on the window. One image has focus on the eye, one on the water drops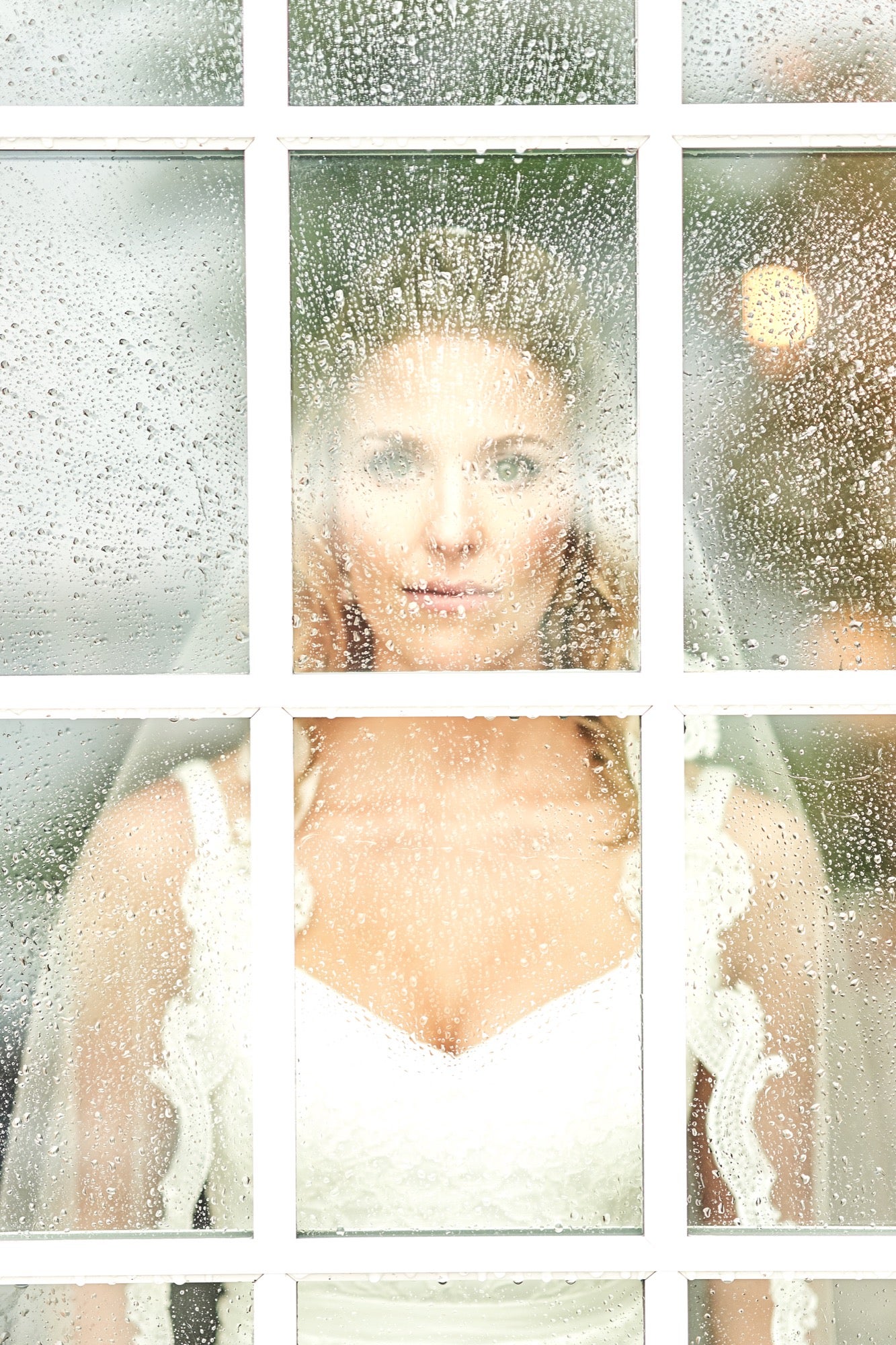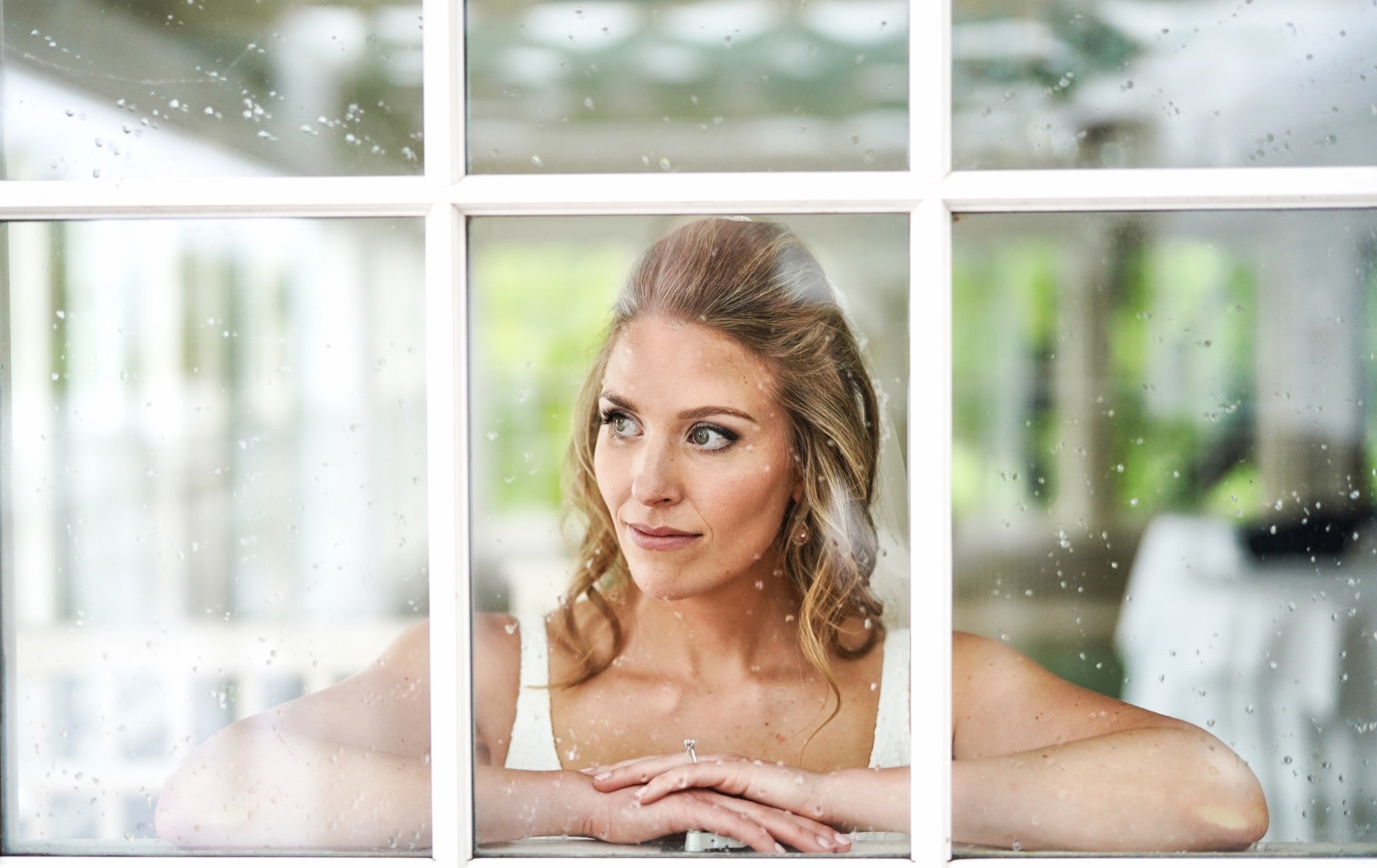 The dynamic range in the α9 sensor allows me to expose for the shadows and let highlights blow out much like I did when I shot film. A great example from this wedding was during first look. I had to find a place inside due to the rain so I found the brightest area I could which meant shooting into the windows, but from past experience with my other Sony sensors I knew this would not be an issue.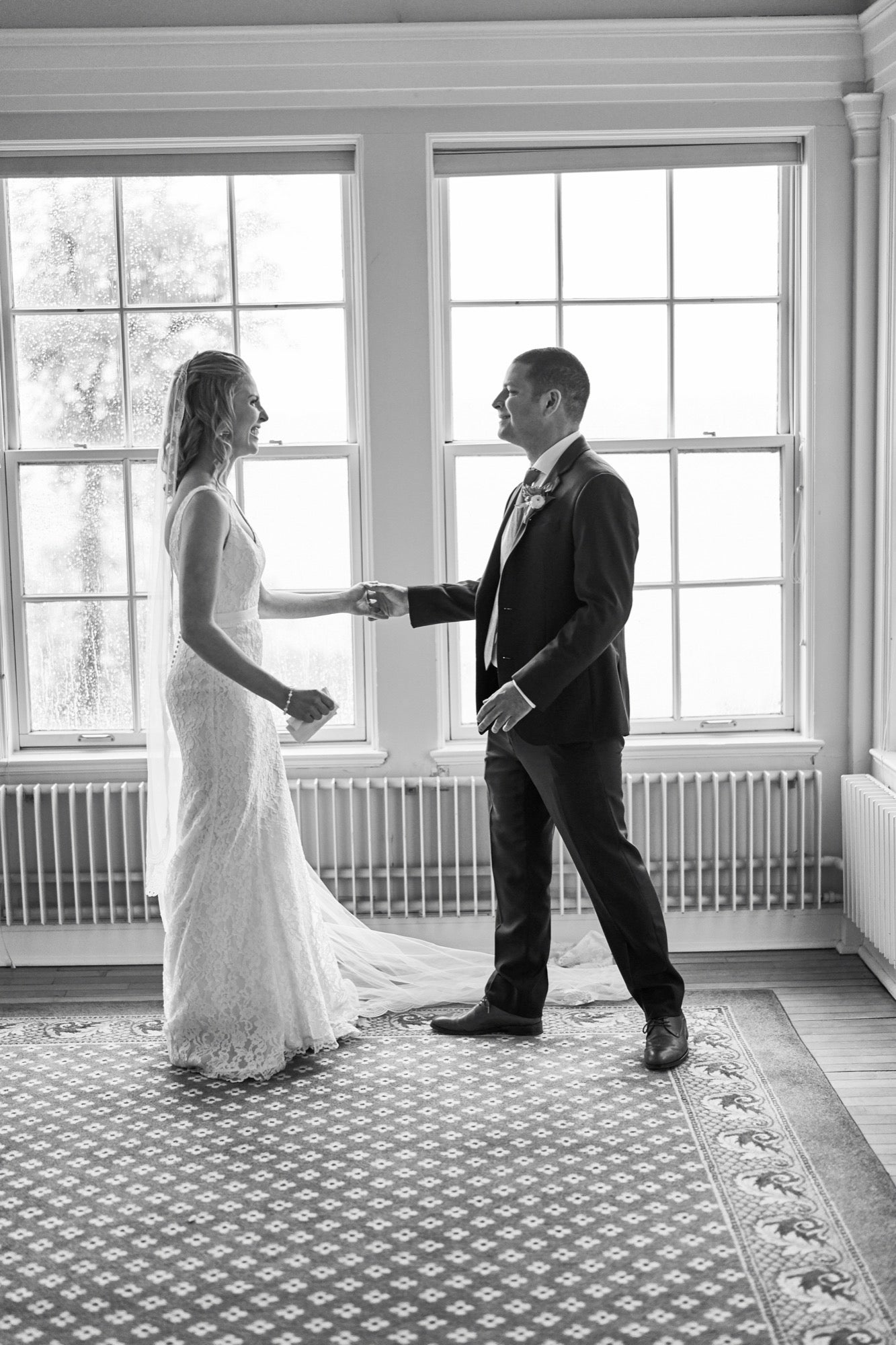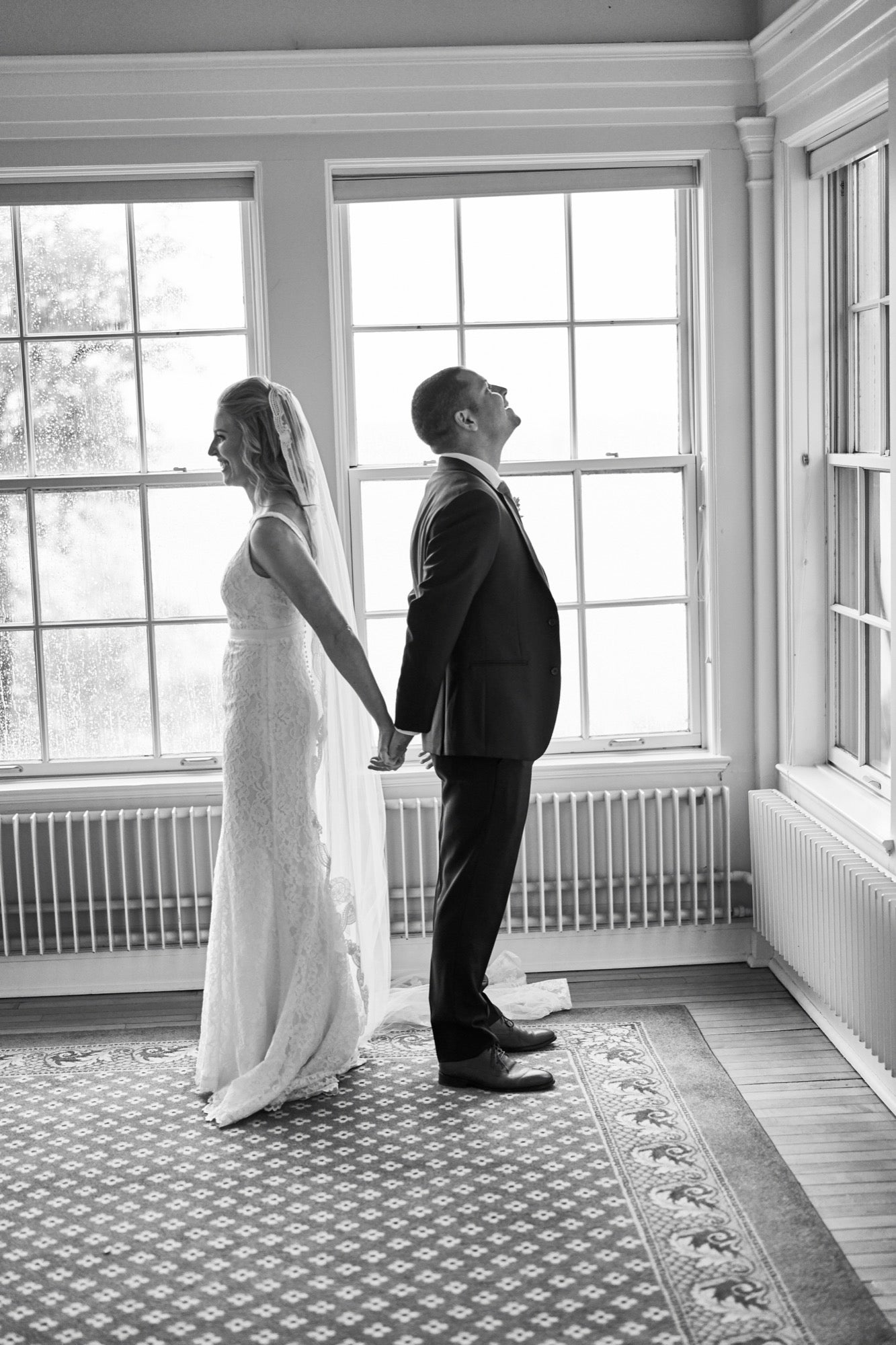 The α9 has all the features I need in a camera, especially when paired with my Sony glass, to photograph weddings. Focusing speed when I need it to produce sharp, beautiful imagery. The ability to shoot at incredibly fast frames rates per second in RAW when stopping action is needed (such as the processional or dancing), and the ability to work without a flash if I choose. I can be a fly on the wall, which is a huge advantage to a wedding photographer. I haven't even mentioned the electronic view finder which are in all Sony cameras, but being able to adjust my ISO, aperture and shutter speed and see those changes in my expose in real time just by looking into my camera, is simply amazing technology which allows me to be for efficient and more professional, by not staring at the back of my camera all day, while passably missing shots.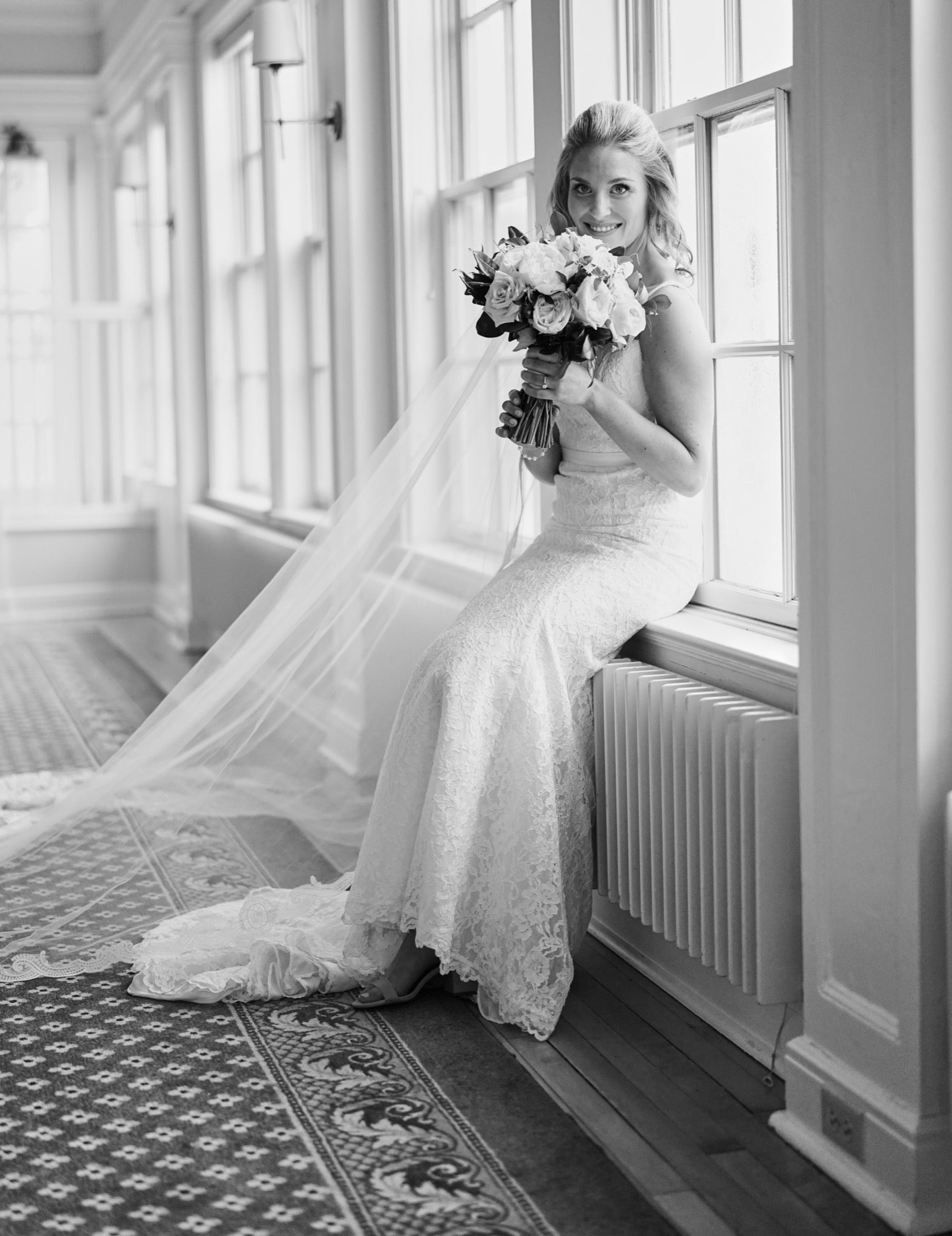 Follow Sony Artisan Robert Evans on Instagram @robertevans