With the new content demands of the media landscape and the capabilities of our mirrorless cameras to shoot both video and stills, it is only a matter of time in the life of a professional photographer before a client will ask, "can you shoot both?"
See how this Nat Geo pro uses an RX10 IV to shoot two-for-one, capturing full-motion video and high-res stills simultaneously.
Well, yeah, of course I can! Most every working still photographer in the last decade has been striving to add video skills to his or her resume. Given enough time on location, there are lots of situations where you can do some of both, and do both well. But how about when they ask, "can you shoot both….at the same time?"
Now, that's a question that can make the strongest photographer's knees go weak.
Sony anticipated this need by developing the Dual Record option, a little-known feature on many of their cameras that allow you to capture a still frame while shooting HD video. For a recent assignment documenting several safaris throughout Africa for a high end tour company, my go-to camera was the incredibly versatile RX10 IV. Using that camera I have the option of outputting a 17 megapixel still frame while shooting 60fps HD video simply by pressing the shutter button while recording a video clip.
I was all set to shoot mostly video on this month-long African gig. At least, that was the brief when I signed on. But as the trip approached, the company's social media and marketing team decided they wanted some stills too. And they couldn't just be screen grabs because some might end up in print.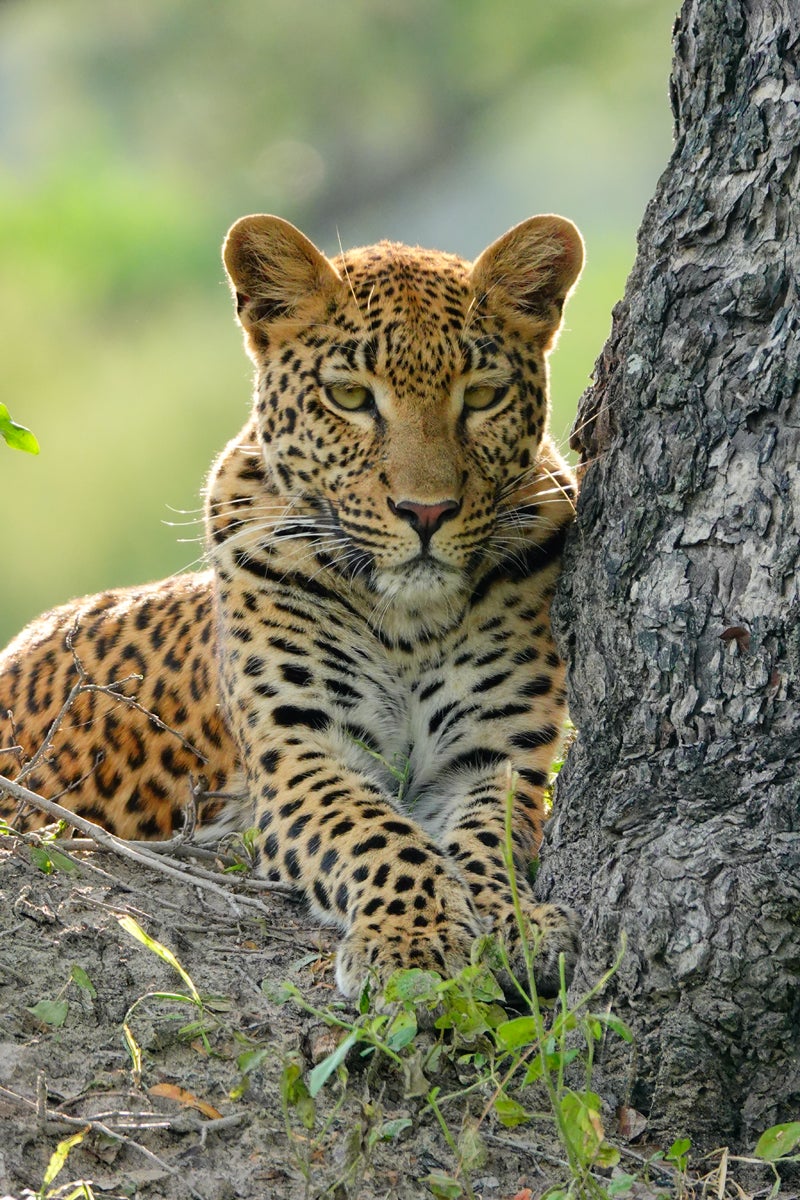 Now, if you've done any wildlife work, you know that animals large and small won't wait while you switch shooting modes. When those moments happen, you had better be ready, or you simply miss the shot. Dual Record option to my rescue!
How to Get The Most From Dual Record
After using Dual Record, I've found there are a few important things to know to get the most out of it.
First, if your camera offers the "Movie with Shutter Button" mode, ordinarily a very nice option, you must disable it. That's because when you press the shutter button with Dual Record, the camera will grab a still, so you need to start your movie clip with the Movie button.
Second, you can keep pressing the shutter button down if you're seeing a nice sequence and the camera will keep recording stills, but it's not at any great speed…maybe one a second or so until the buffer fills.
Third, there's an Auto Dual Record option that will automatically capture stills at one of three rates…slow, medium, and fast (no indication as to the actual interval time), but this mode makes the decision as to what is, and isn't , a decisive moment, for you. It grabs a still when the camera "thinks" it sees a good still composition. I'm happy to hand over a lot of photographic and video shooting decisions to my Sony cameras, but call me old-fashioned, I'd still like to be the guy who decides what moment is worth recording in a still.
Fourth, one thing that prevents most of us from shooting both stills and video all the time is the so-called "180 degree" shutter rule for video. That is, for a natural amount of image blur in video, your shutter speed needs to be about twice your frame rate. So, if you were shooting 24fps video, your ideal shutter speed would be 1/50th of a second. If you shoot with too fast a shutter speed, the video clips will have a choppy, staccato look to them. But 1/50th of a second is just too slow to guarantee sharp stills, especially if your quarry is moving fast. But, if you go to a higher frame rate, say, 60 frames per second, your shutter speed is now 1/125th and that puts you more in still shooting territory. Since I like to shoot slow-motion for most of my animal coverage (when you drop a 60 frames per second clip into a 24 frames per second timeline, and adjust the timing, you get beautiful, super-smooth slo-mo) this is how I shot almost all my safari coverage.
Since most of my footage will be stabilized and slowed down, I go one shutter speed over the "ideal", to 1/250th of a second. This doesn't affect the look of footage, but gives me additional crispness in the still frames. It worked like a charm. I was amazed at the rich detail and sharpness is these simultaneous jpeg captures.
Lastly, as of the time I'm writing this, the Dual Record option is not available in 4K or in 120fps HD, so 60fps is the fastest you can shoot and record stills. That may change someday with faster processors and cards and bigger buffers.
Dual Record In Use
Never did I find Dual Record more useful than when we were trekking to see the mountain gorillas in Rwanda's Volcanoes National Park. We trekked for hours up through the forest to meet a "family" of gorillas, but once there, we only had an hour to spend with them (this is to prevent the gorillas from having too much contact with humans).
Since gorillas are by nature fairly sedentary, sometimes there is not a lot of action (other than shots of them lying around in the forest) to get. So when they move or interact, you've got to be at the ready…there were no second chances to shoot it first in video, then in stills.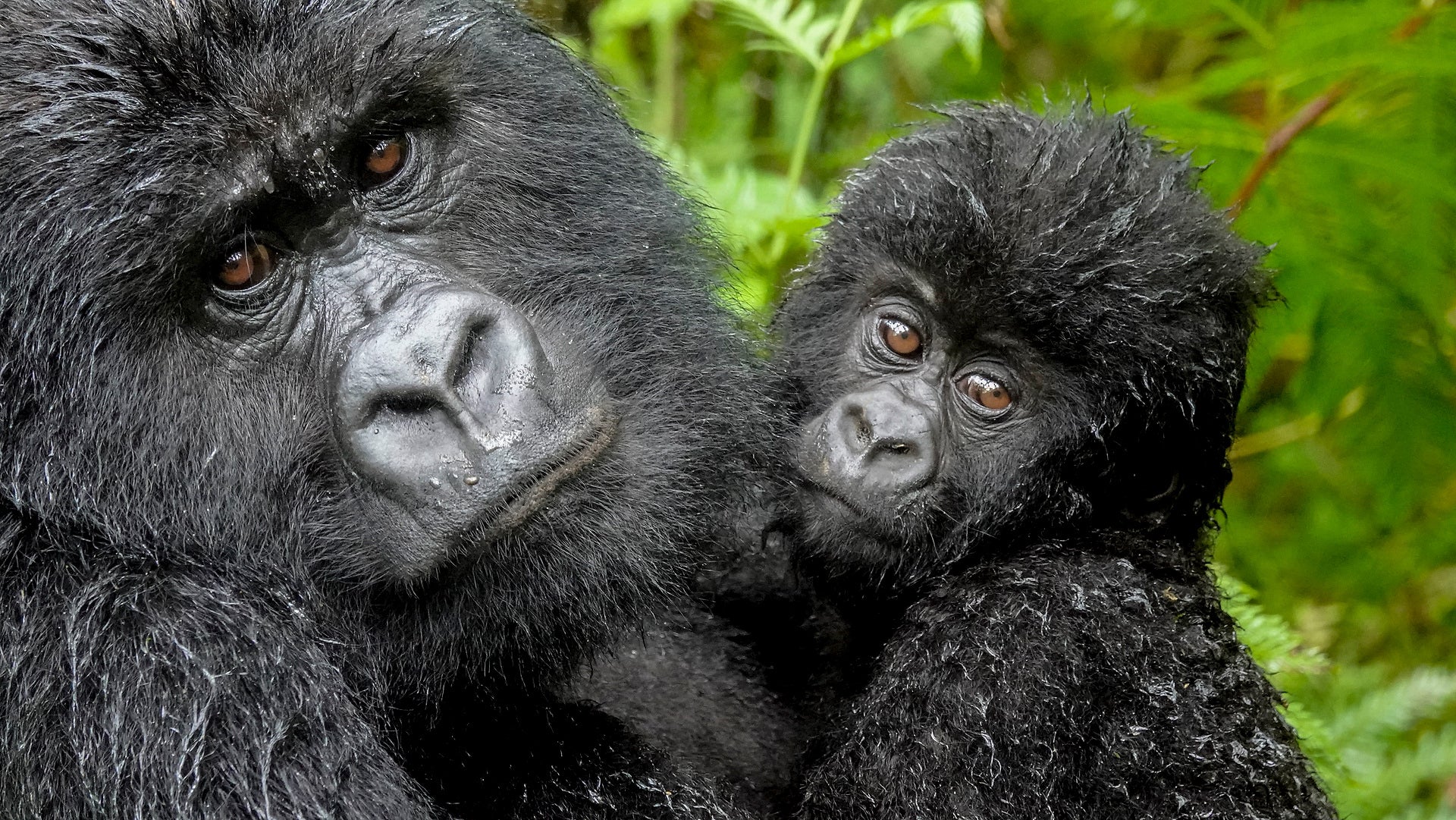 You may be asking yourself at this juncture, "but what kind of assignments besides wildlife might require shooting both simultaneously?" In my experience, Dual Record has potential for everything from weddings to corporate and event work. Sports shooters might be asked for clips for the website as well as stills for the paper, music video clients might want a couple of key moments in stills as well. The list goes on.
Dual Record is just one of those options that help you operate more efficiently in a media landscape that requires many of us to function as a one-person, content-creation powerhouse.