The Sony Xperia 5 II has eight different color presets that allow you to change the mood of your scenes to different cinema styles. You can see some of these presets in action in Sony Artisan and cinematographer Jeff Berlin's newest short film, "Twin Palms." In the video, Berlin uses the Xperia 5 II to film two ballerinas in different locations around Palm Springs. With each different location, his mission was to seamlessly transition to a different color preset. Hear more from Berlin about the inspiration behind the film and how the Sony Xperia 5 II performed.
"When I was conceptualizing 'Twin Palms,'" explains Berlin, "I took two trips to Palm Springs to scout potential locations. Since the Xperia 5 II has a series of color presets in addition to the default VENICE CS and these were something I wanted to feature, I thought it would be fun to ascribe a different color preset to each location."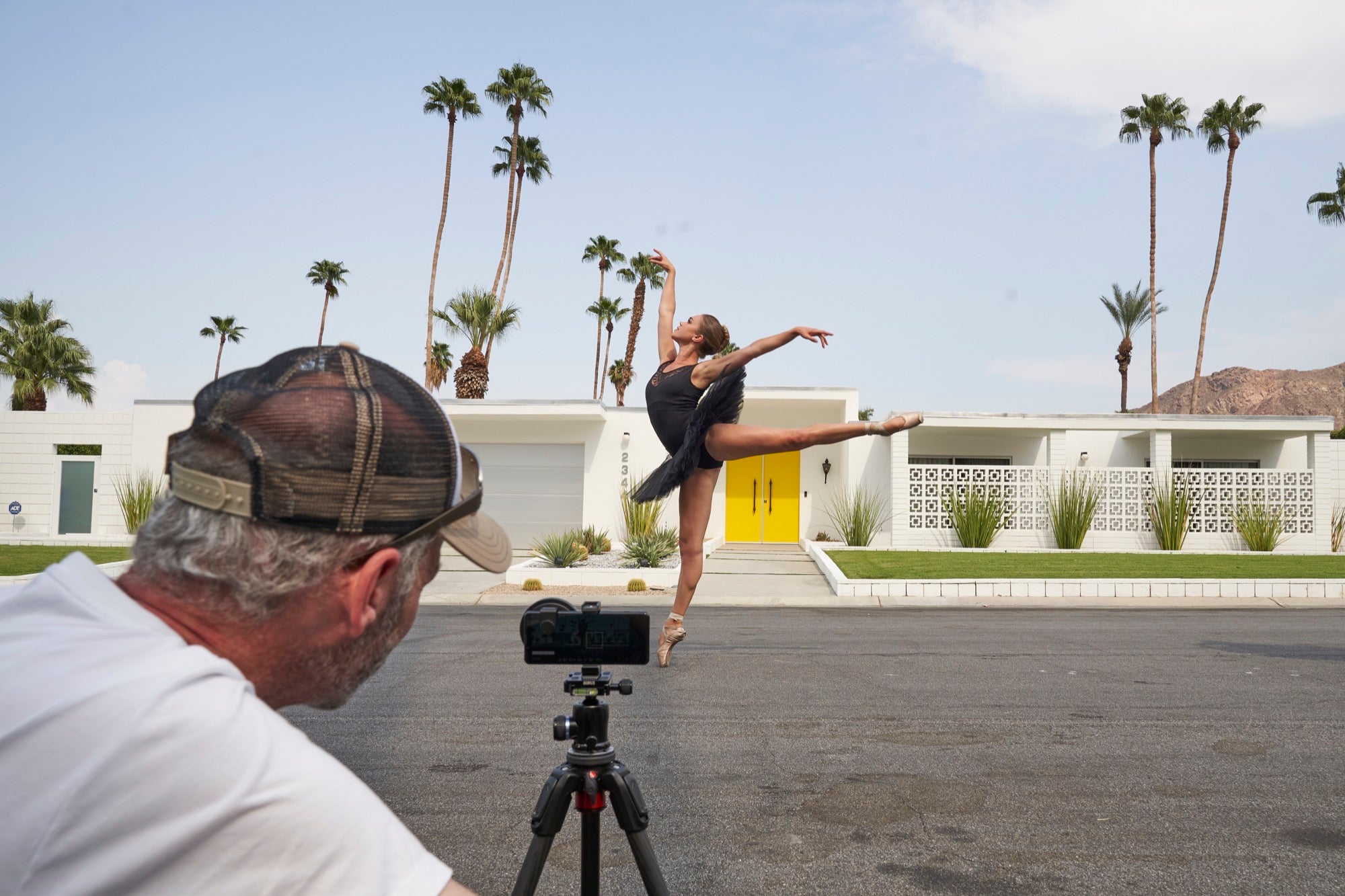 "Since Palm Springs is so well known for its mid-century modern architecture, which was a key element in the film, and taking into consideration the vibe of the city, I felt it made sense to shoot with the more warmer presets offered in Cinema Pro in addition to the baseline VENICE CS, which is the space in which I normally shoot. My previous Xperia film, 'The Wrangler,' shot on the Xperia 1 II, was shot wholly in VENICE CS."
Knowing the temperature in the Palm Springs desert can easily reach triple-digits, Berlin scouted each location to test the presets so come shoot day they had a plan and could move quickly.
"On my scout, once I selected our locations, I auditioned each preset and selected one for each location," says Berlin. "It was very hot in Palm Springs when we shot, above 100 degrees Fahrenheit, so I had just about everything planned and mapped out in advance so when we got to each location, everything was already dialed in and we could be efficient with our time."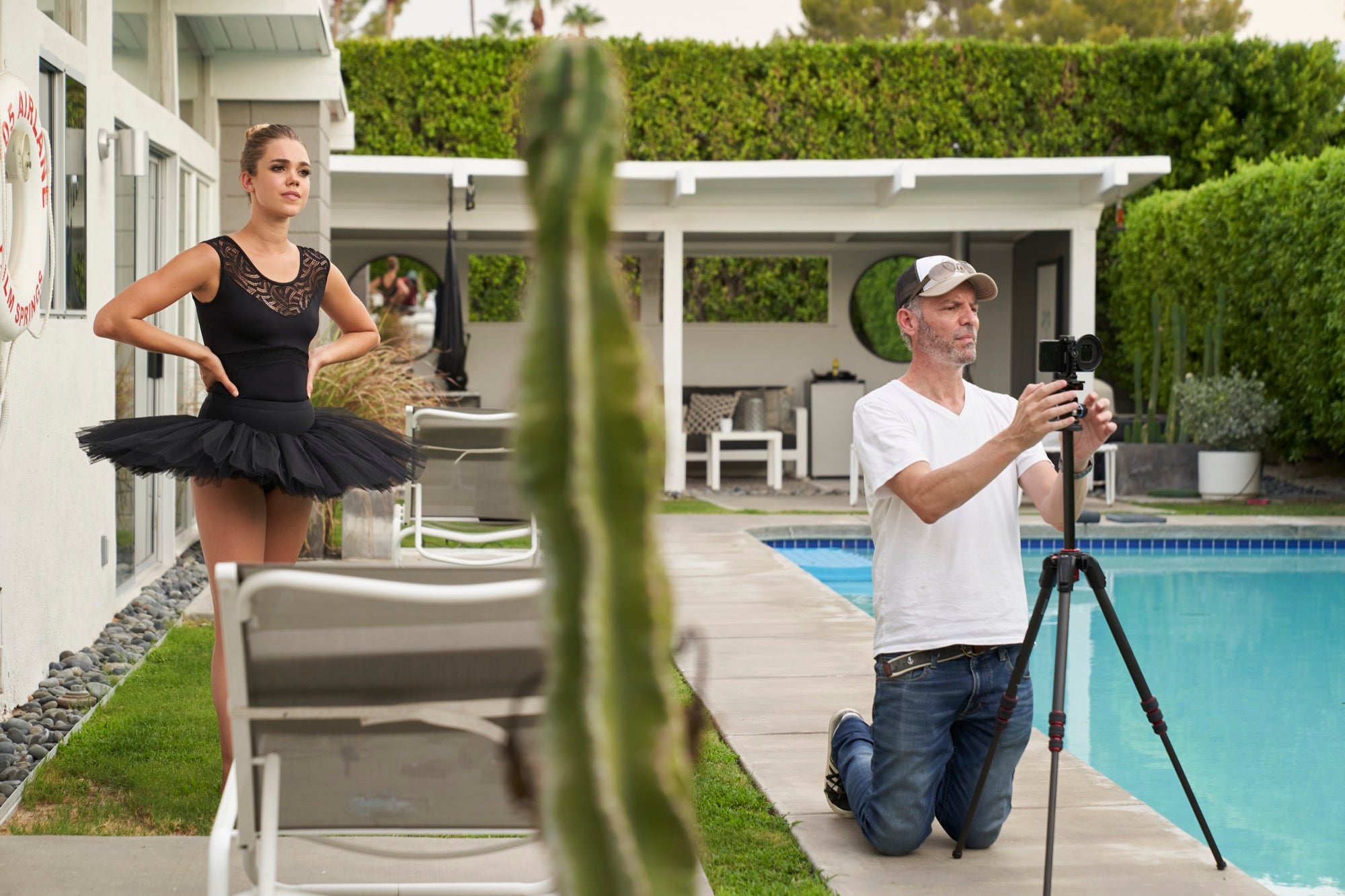 Berlin uses the presets as a starting point for his work, but the latitude the files give in post-production is what really allows creators to make the footage their own. Because of this Berlin ultimately labels the Xperia 5 II another dedicated filmmaking tool that works as a part of the Sony ecosystem.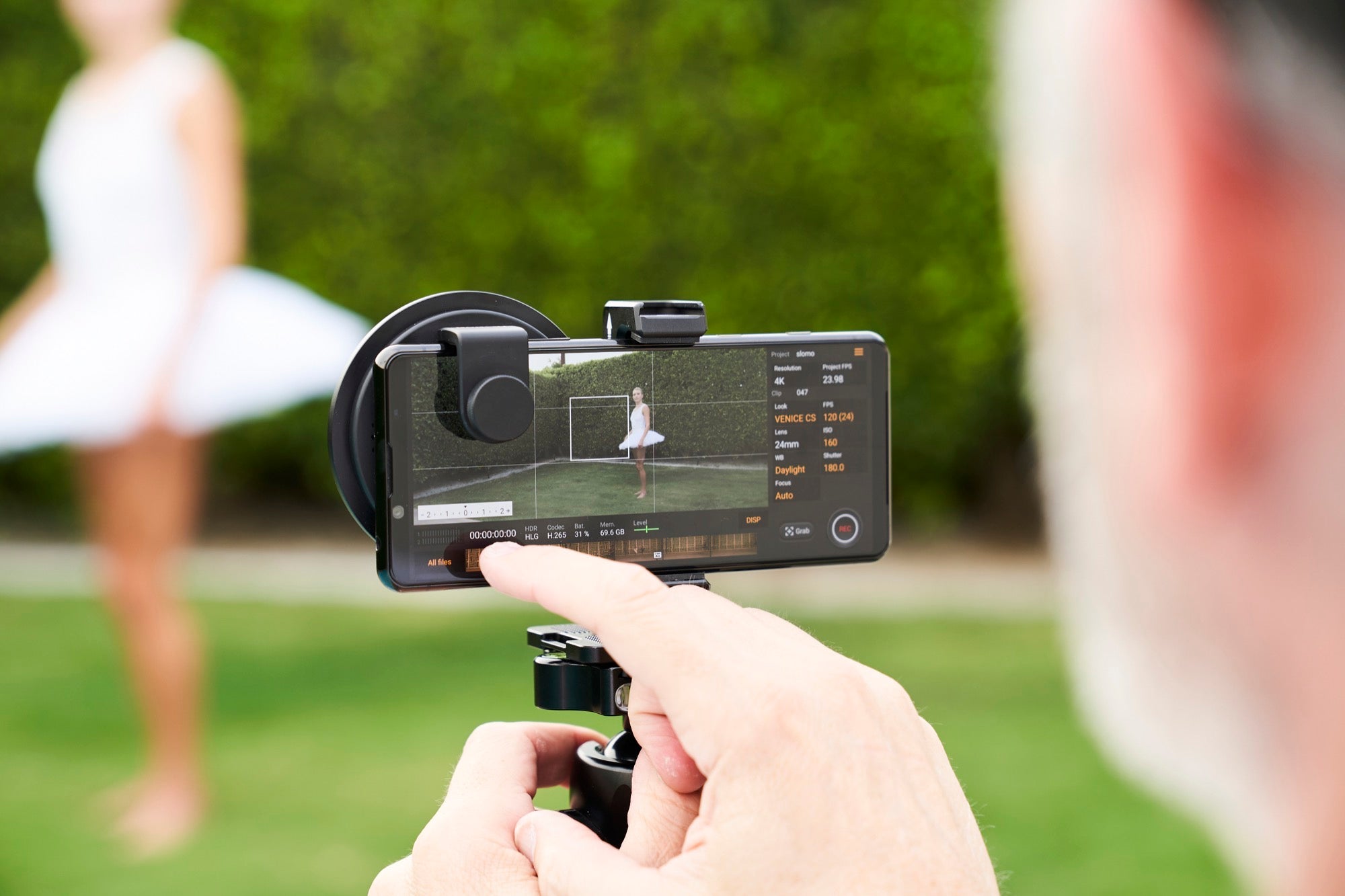 "It should be noted that these presets are a great jumping off point for adding more color and expression to your own work. For example, with the black and white footage of the dancers in the cul-de-sac, during post, we brought all the footage into DaVinci Resolve and for those clips I added a very slight sepia tone for some added dimension in the blacks and to warm them up a bit. So when shooting either in VENICE CS, Soft Monochrome or Warm/YE80 as I did, see these color presets more as a starting point to make your own when you go into post."
To learn more about Xperia, visit: alphauniverse.com/xperia To reserve the Xperia 5 II, visit: direct.sony.com/xperia
Also watch Jeff Berlin's The Wrangler shot with the Xperia 1 II:
Learn more about Xperia here.