Senior and athlete photographer Matt Hernandez (@MattHernandez) is known for his dynamic lighting and strong portraiture. The Kentucky-based photographer is a Westcott Top Pro who switched to Sony a few years ago. Not long after the release of the Sony Alpha 7R V he purchased it and says it blew him away. He intended for it to be his secondary camera body, with his Sony Alpha 1 as his primary, but after testing it out he changed up his setups. He now almost exclusively uses the Sony Alpha 7R V for portraits and the Sony Alpha 1 for sports games. We sat down with him to learn more about how the Sony Alpha 7R V has upped his portraiture and enhanced his creativity. Keep reading as he shares why it's a great camera for his work, and how you can start creating your own dynamic portraits.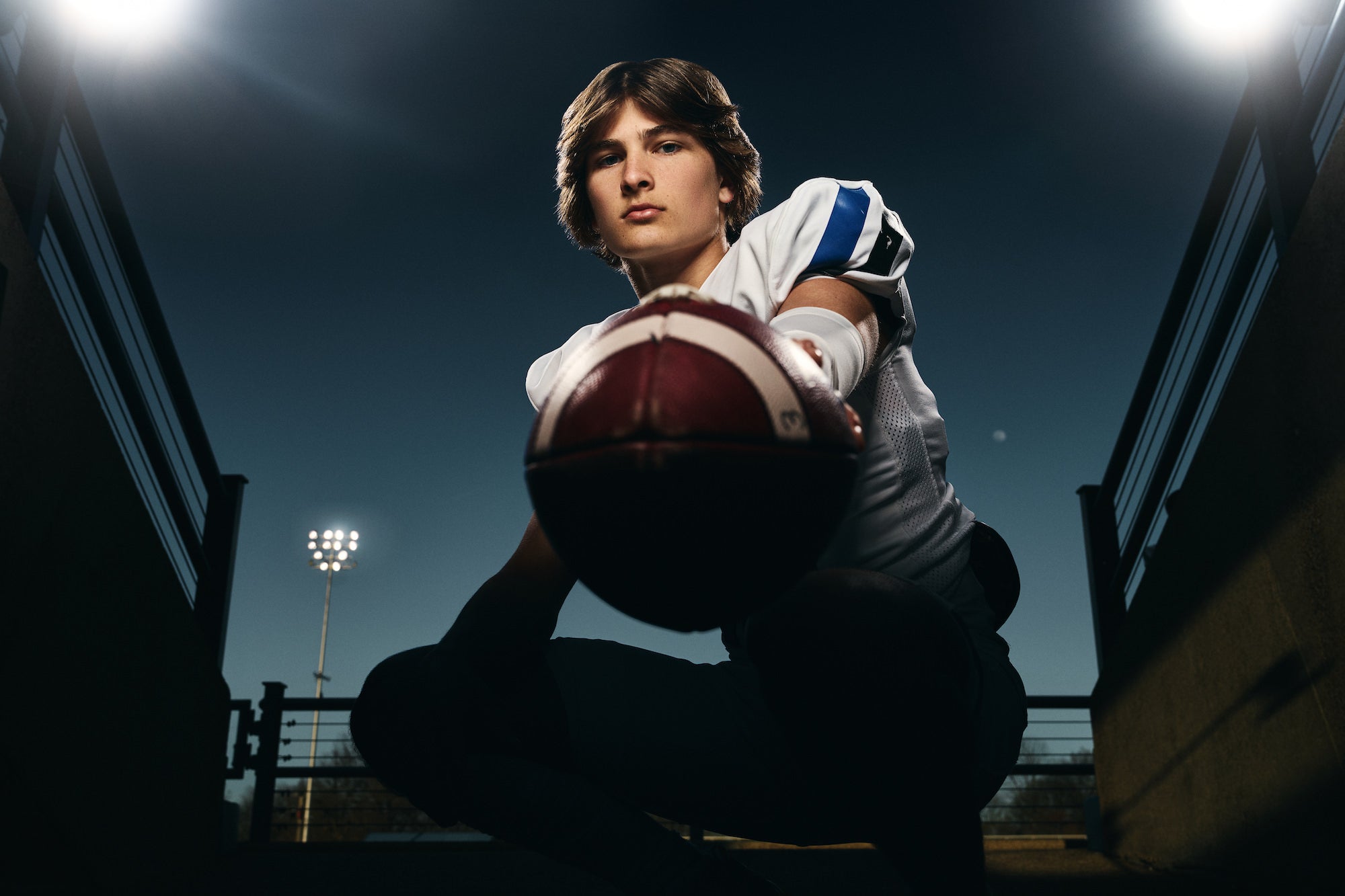 Photo by Matt Hernandez. Sony Alpha 7R V. Sony 24-70mm f/2.8 G Master II. 1/1600-sec., f/6.3, ISO 100
Autofocus That Hits It Out Of The Park

One of Hernandez's major niches is action portraits. He photographs high school and college athletes in a moment of peak action, professionally lit. It's these images that set Matt apart from other photographers. Matt explains that the AI autofocus system in the Sony Alpha 7R V has been one of the best additions to a camera he's ever seen.
"The immediacy with which the autofocus picks up subjects is incredible, and then it just locks on, even in tough situations," he explains. "I photograph athletes who are moving around a lot and it stays locked on their eyes (or where their eyes would be) even when they turn around. It also can lock on the 'eye area' when an athlete is wearing a helmet. I've never seen anything like it."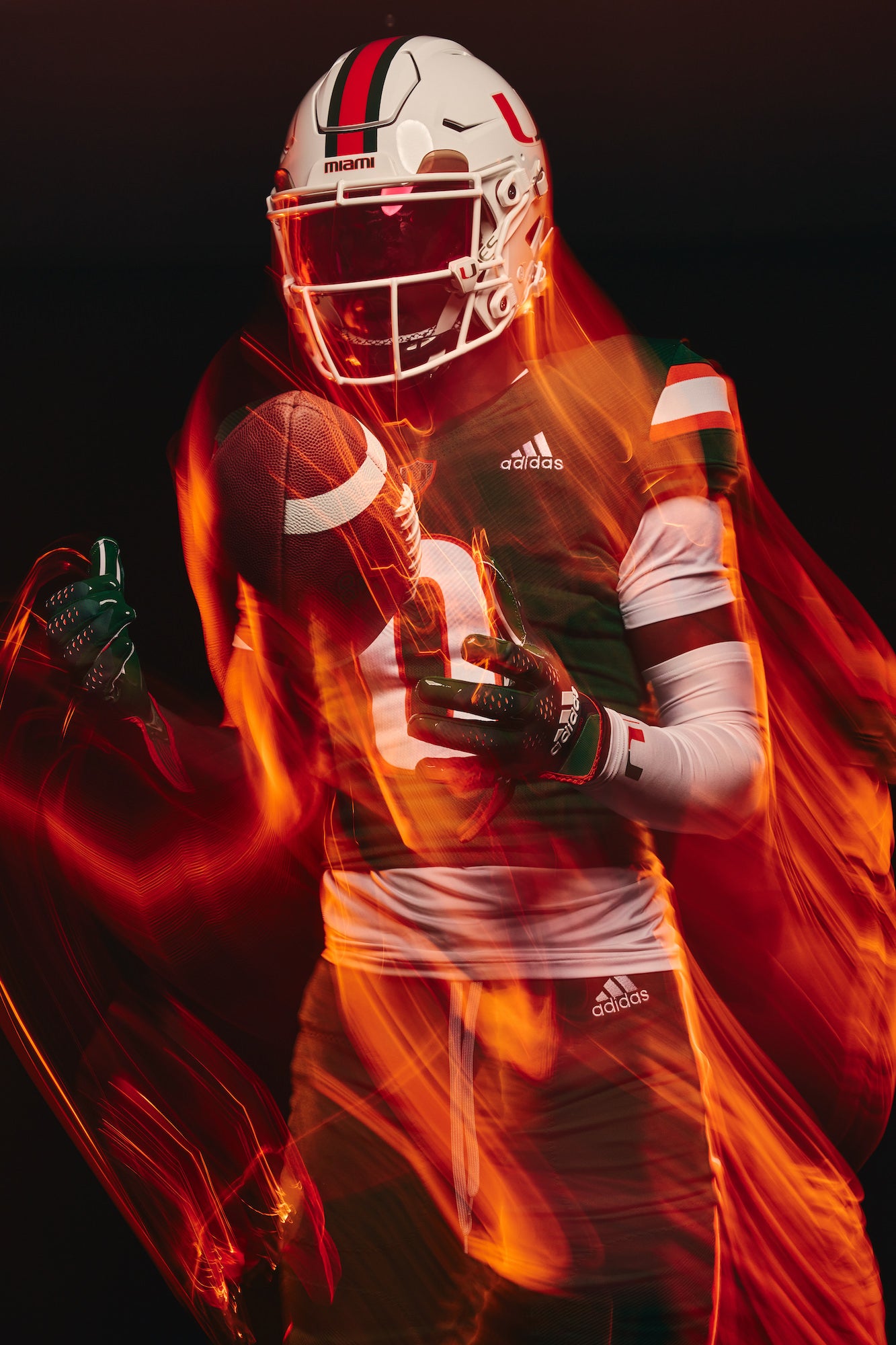 Photo by Matt Hernandez. Sony Alpha 7R V. Sony 24-70mm f/2.8 G Master II. .63-sec., f/8, ISO 400
Hernandez goes on to describe an iconic image of his with a football player diving with a ball. He's asked to recreate this image frequently. Now, when he shoots it with the Sony Alpha 7R V he can lock onto the athlete, even if he's in the corner of the frame, then keep it locked as the action begins. "I don't even have to look at the screen, I just watch the athlete and when he's in position, diving, I press the shutter."
He adds, "The likelihood that I will miss a shot with this camera is very, very, very small."
Slam Dunk Dynamic Range

With his lit action shots, Hernandez tries to nail every image as quickly as possible with as few takes as he can. He doesn't want to have the athlete repeat an action too many times and wear themselves out. With 61 megapixels on the Sony Alpha 7R V, he calls the dynamic range of the camera "truly outstanding." He's able to preserve the highlights and shadows extremely well so he doesn't have to worry as much during the shoot.
Hernandez also has a background in graphic design and, in addition to his traditional portraits, is an extremely talented composite artist. He says he appreciates the large file sizes from the Sony Alpha 7R V because they make for great composites with the ability to crop in, when needed.
The G.O.A.T. Of Articulating Screens

Another new feature in the Sony Alpha 7R V is the fully-articulating screen, which Hernandez says makes a big difference in his work. "I have a bulging disk in my back from all the weird positions I would be in shooting and all the heavy gear I was lugging around. It is physically painful to shoot from a low angle but this screen is so useful. I also love shooting portraits vertically, and the other screens wouldn't work for that."
In addition to low angles, Matt frequently photographs teams, where he wants to shoot at a higher angle. "Unless I literally have a ladder, which I often do not, those angles are tough to get because I can't see the composition. Now I just tilt the screen down and hold it above my head. It seems like a little thing, but the movement of the screen changes the way I shoot, literally."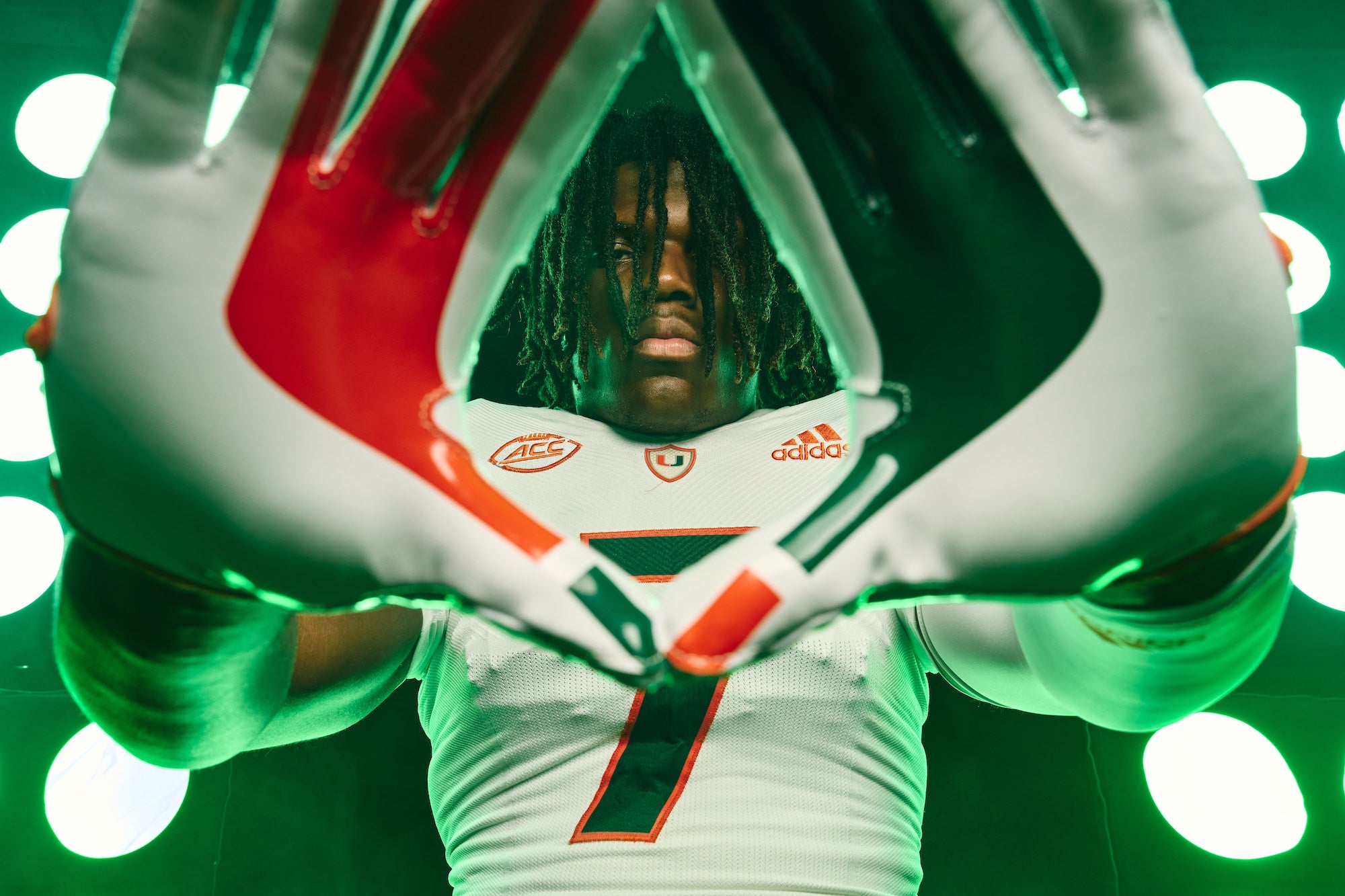 Photo by Matt Hernandez. Sony Alpha 7R V. Sony 24-70mm f/2.8 G Master II. 1/200-sec., f/8, ISO 400
Lenses That Step Up To The Plate

Just as important as the camera, Matt also has two lenses that he mainly uses – the Sony 24-70mm f/2.8 G Master II and the Sony 70-200mm f/2.8 G Master II. "In portraiture, I know people love primes, but honestly, these two lenses are tack sharp and fast that I don't see a use for any other within that focal range. For everyday portraits, these are the two best lenses I have ever seen."
Tips To Help You Get The Ball Rolling

Hernandez is an expert in his field and he frequently teaches online and in-person workshops. We couldn't resist asking him for his tips on shooting dynamic portraits with the Sony Alpha 7R V. "My biggest tips are for autofocusing," he says. "First of all, you should use back button focus. I set my autofocus to small spot tracking. For portraits, you want the eye to be sharp, so small spot is the best, otherwise it could lock onto something else by mistake. Plus you can even select which eye to focus on, and small spot just leaves less room for error."
In terms of files, Hernandez recommends shooting in uncompressed RAW. "You have the best resolution, take advantage of it." And finally, his lighting students often ask him about white balance. He says he typically recommends setting it manually, as he does. Though occasionally, he will set it to flash and it works out.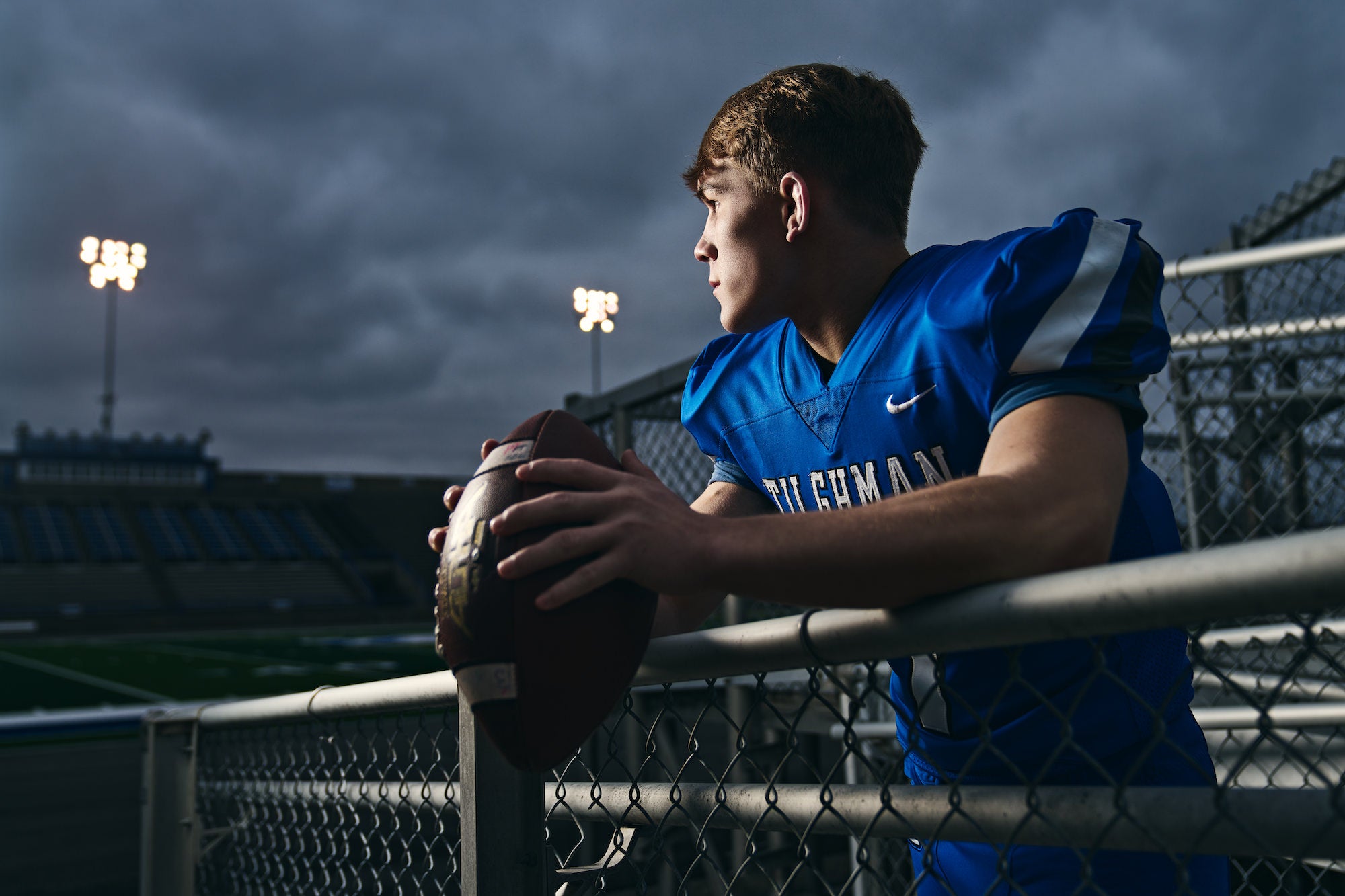 Photo by Matt Hernandez. Sony Alpha 7R V. Sony 24-70mm f/2.8 G Master. 1/1000-sec., f/2.8, ISO 100
Follow Matt on Instagram (@MattHernandez) to see what else he creates, and subscribe to his YouTube Channel and continue learning from him.
Want to chat with Matt and pick his brains? Join our AMA over on the Alpha Universe Community Forums the week of August 14th. Matt will be answering all your questions on cameras, shooting, posing and anything else photography related!