This article is part of a series with Kamran Ali (@kamranonbike). Kamran left a career as a software engineer in Germany to ride his bike around the world and to photograph his travels. You can see more in our other articels about his journey, From Argentina To Alaska: Traveling The World, Slowly, With A Camera and The True Value Of A Photograph.
"In a matter of two days, my view of the Wild West had changed entirely."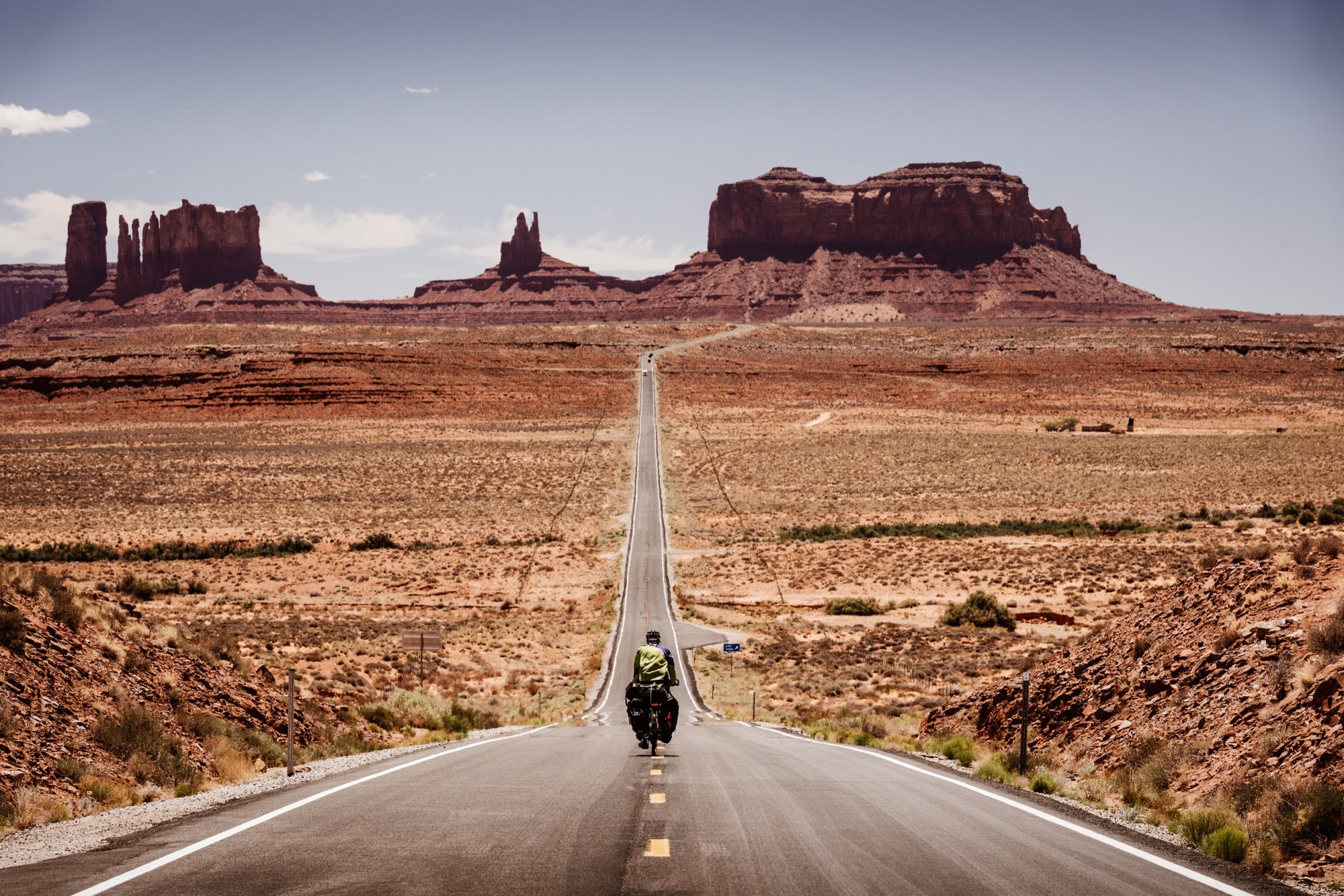 Ever since my childhood, I had always associated the US with big sweeping vistas of the Monument Valley, the Death Valley, and the Grand Canyon—primarily due to the iconic images of the Wild West from Hollywood movies and travel magazines. It wasn't until last year that I reached the Grand Canyon after cycling 21,000 km from Ushuaia, Argentina.
I spent the entire afternoon exploring the Grand Canyon and taking test shots for my sunset photography. At one location, as I panned the camera to capture a series of panoramic shots, I noticed a young lady who was sitting all by herself at the edge of a rock.
Out of curiosity, I approached her to find out what was her story. She told me that her name was Clementine. She had been walking the 800 miles long Arizona trail from Mexico to Utah in the memory of her sister Megan who had committed suicide a year ago due to depression. Instead of staying home and grieving, Clementine decided to walk the Arizona Trail. She was going to the bottom of the Grand Canyon to scatter the cremated ashes of Megan over the Colorado River.
"Arizona is the place I associate with her joy. Grand Canyon was her favorite place. She made an 18-day rafting trip down the Colorado River in the canyon. In recounting the memories of last year, I wanted to be at a place where I am thinking of Megan, where she was joyful, a place that knew her love, light, and not just the darkness," she said.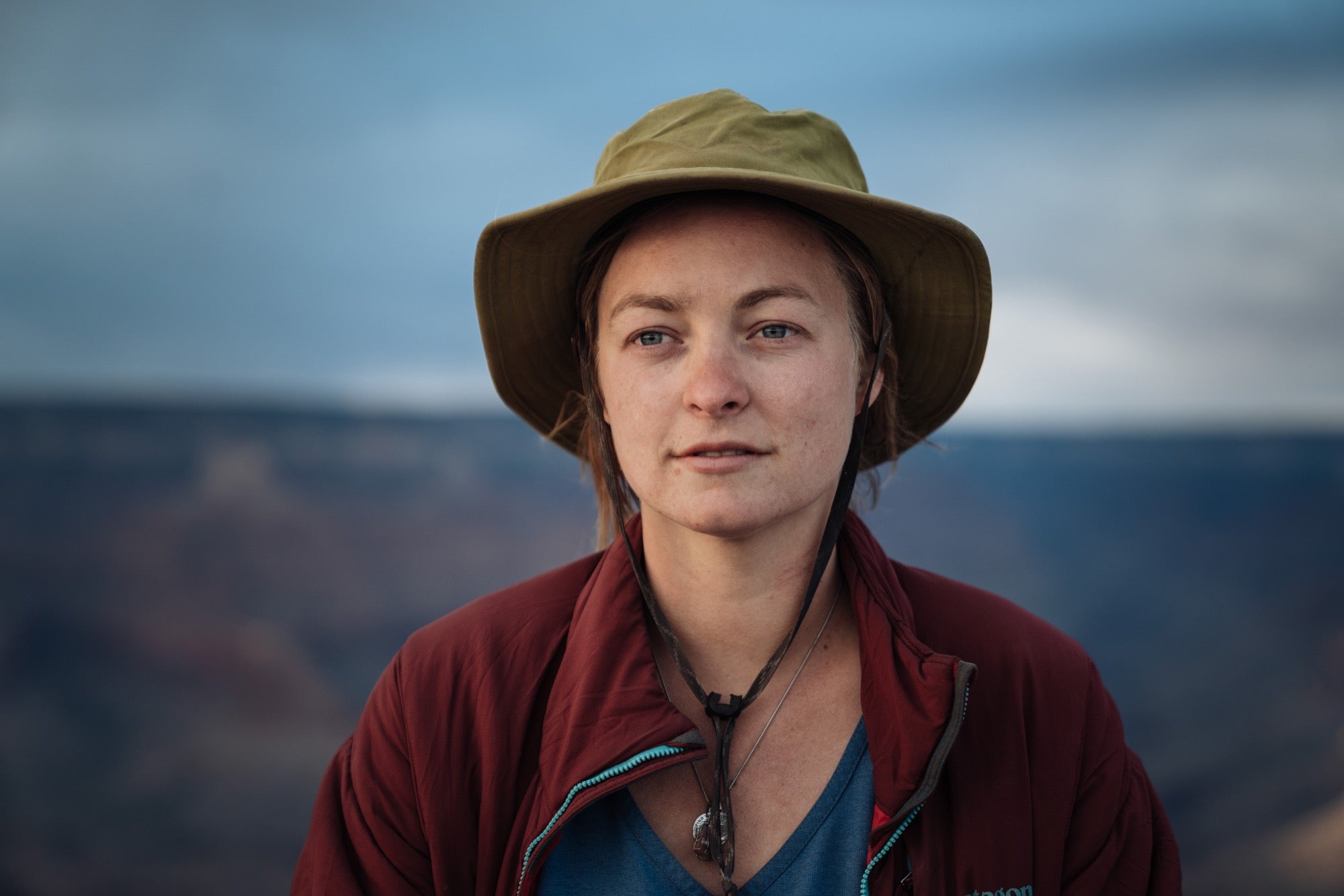 Sony Alpha α7R III & Sony FE 24-70mm f/2.8 GM. 1/100 sec, f/2.8, ISO 320
We sat there in silence for a while. The sun played a game of light and shadows from the clouds, displaying layers and layers of buttes and temples. The top part of the sky was black, and golden beams of light broke through dark clouds like rays of hope.
It was as if nature was reflecting what Clementine had just said.
I quietly stepped back a little and lifted the Sony α7R III camera to my eye. I framed Clementine against the backdrop of Grand Canyon and pressed the shutter button. It was a magical moment with high contrast. To make sure the camera captured the entire dynamic range of the scene, I shot three images using exposure bracketing and combined them in Adobe Lightroom.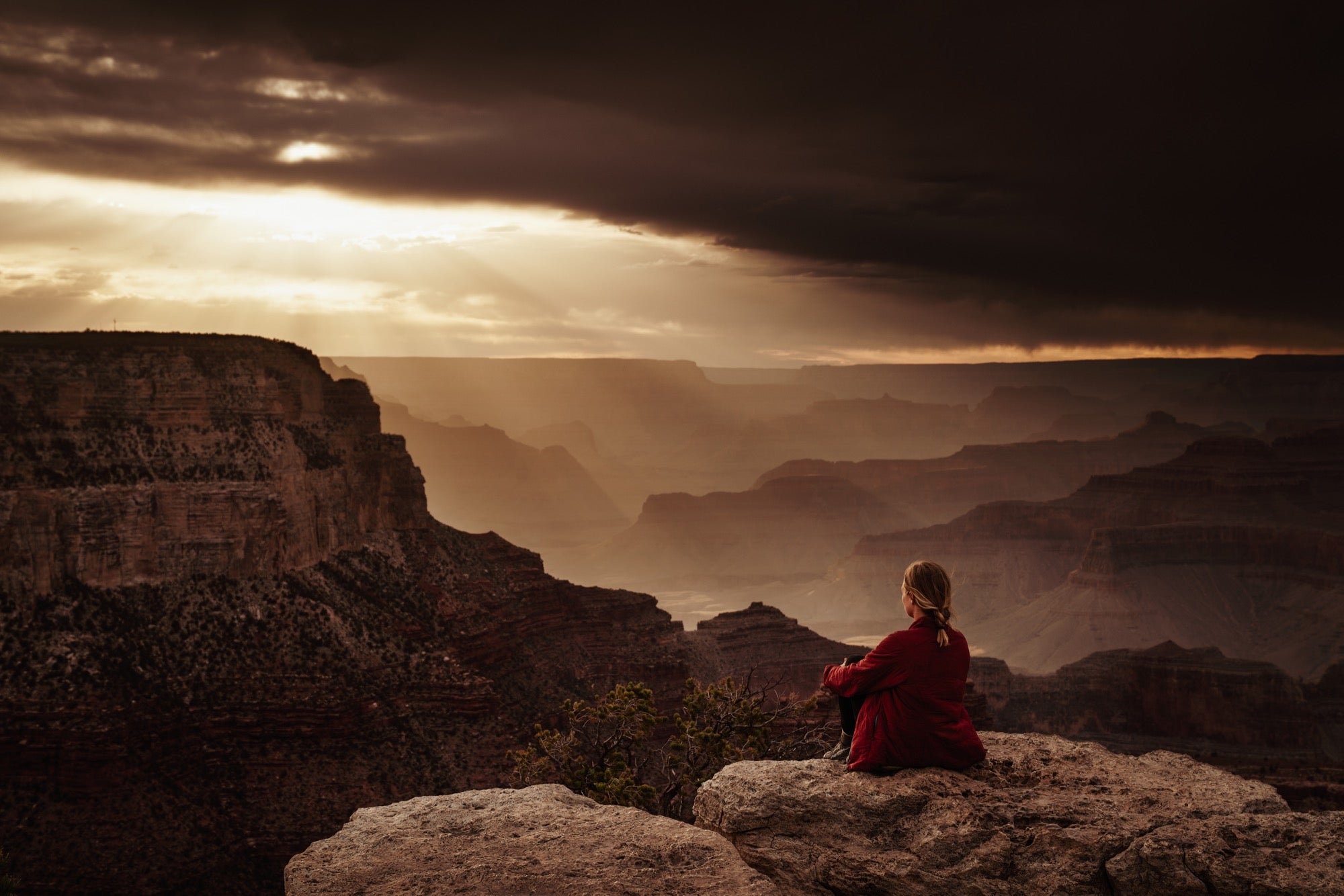 Sony Alpha α7R III & Sony FE 24-70mm f/2.8 GM. 1/30 sec, f/5.6, ISO 250
After the sun dipped below the horizon, I took a few portraits of Clementine in the blue hour. In the dim light I used Eye AF to get a shorp photo of her.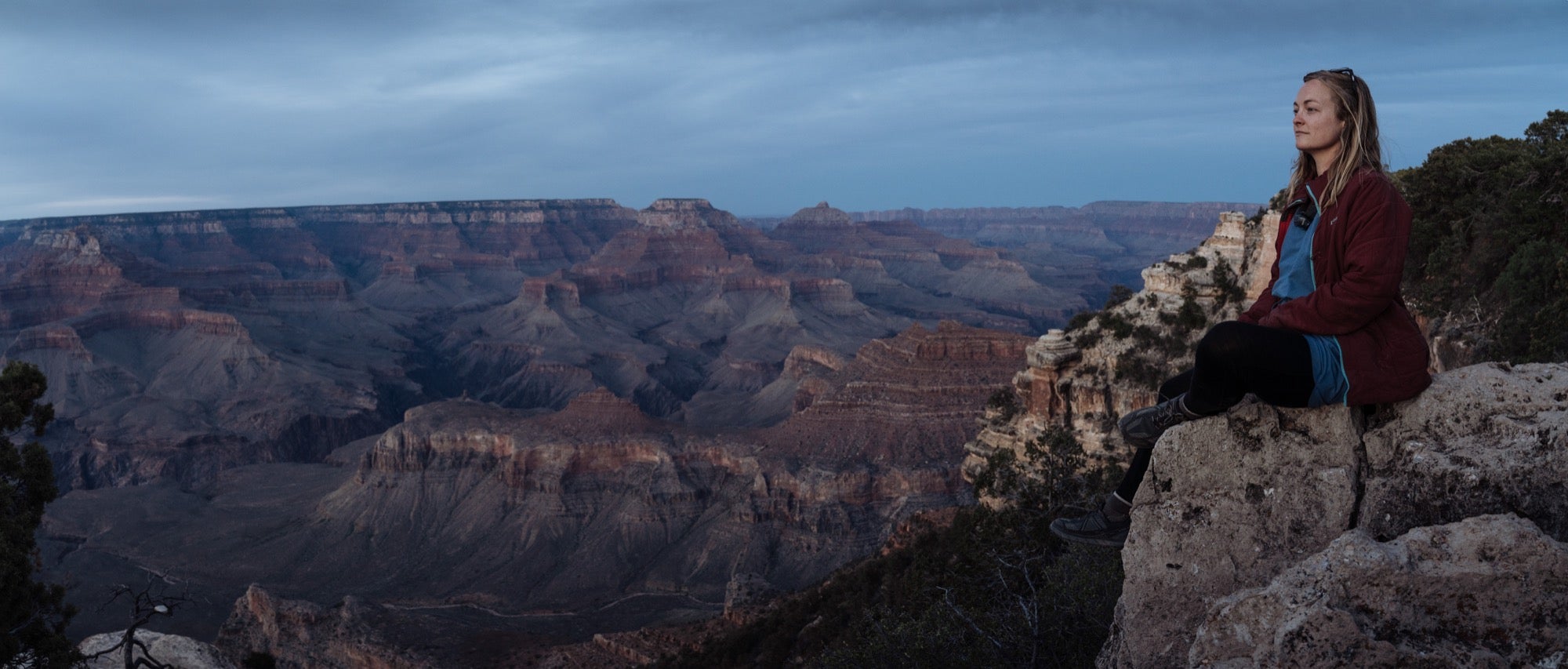 Sony Alpha α7R III & Sony FE 24-70mm f/2.8 GM. 1/30 sec, f/5.6, ISO 1000
Before leaving, Clementine gave me a small amount of the ashes of her cremated sister, which I carried further up North on my bicycle trip. When I crossed the Colorado River a few days later, I slowly brought my hand into the water. The ashes made circles in a tiny whirlpool around my hand and then drifted away, beginning their long journey down to the canyon.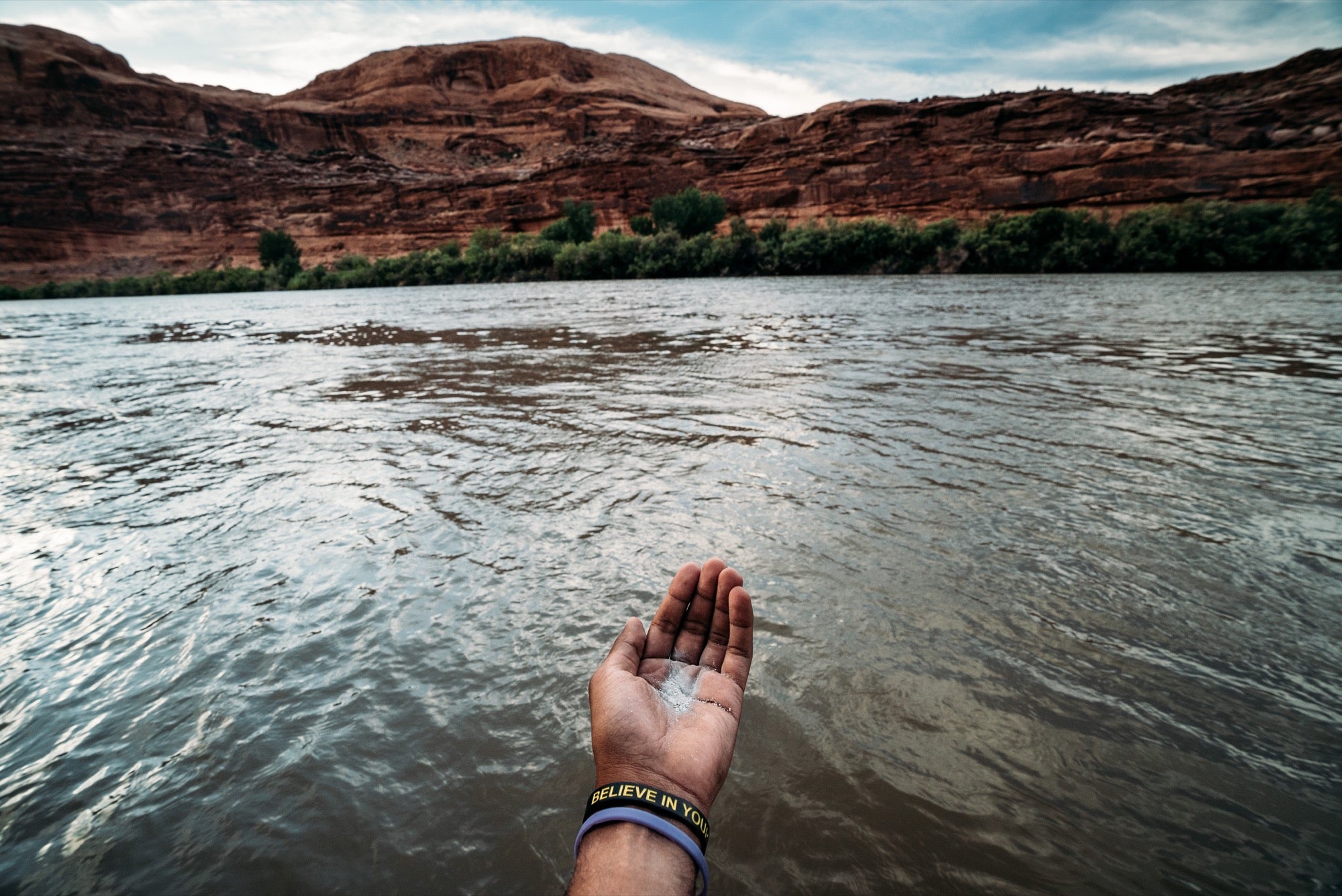 Sony Alpha α7S II & Sony FE 16-35mm f/2.8 GM. 1/60 sec, f/8, ISO 1000
I had gone to the Grand Canyon to take pictures of the bare rocks, but eventually became part of a story. In a matter of two days, my view of the Wild West had changed entirely. Now when I close my eyes, I don't just get the childhood view of the wide-open vistas of the canyon, I also notice Clementine in it. I see the story of light and darkness unfolding there, reproduced vividly by nature, and captured by my camera.