My name is Kamran Ali. I have been traveling around the world by bicycle for the last five years. I have cycled 50,000 km in 43 countries so far. Recently I finished a 33,000 km trip from the tip of Argentina to Alaska. I was born and raised in Pakistan. Later I moved to Germany, where I received a Ph.D. degree in computer science and worked as a software engineer. I had a dream to cycle from Germany to Pakistan, for which I had to wait for a decade. In the end, I had to quit my job to be able to start the trip. I bought a bicycle, packed two Sony Alpha cameras in my bicycle panniers and hit the road. Little did I know where my travels would take me. Little did I know that I would be away for so long.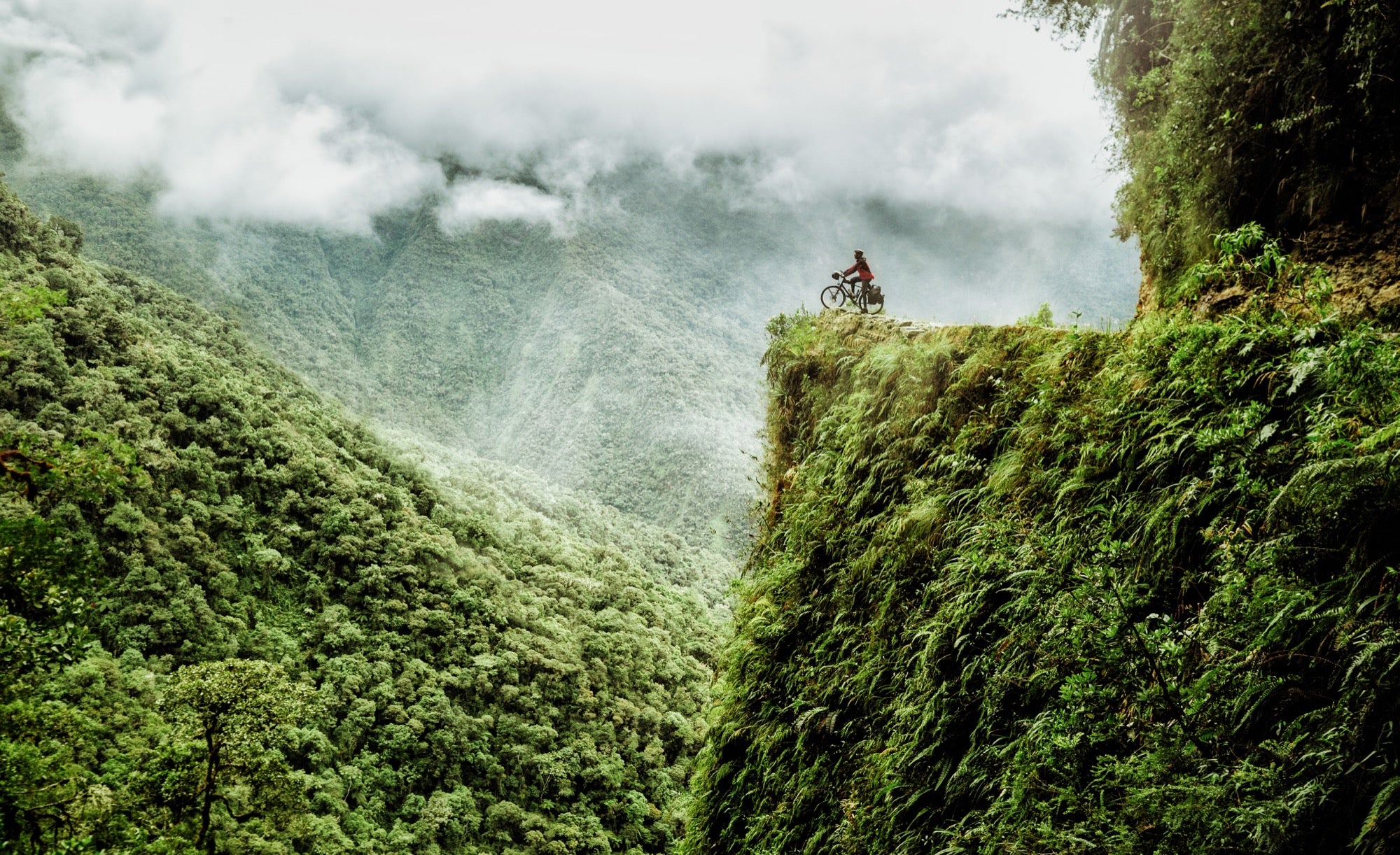 Bolivia. Sony Alpha α7s. Sony FE 24-70mm f/4 7A. 1/320-sec, f/4.5, ISO 400.
Slowing Down
In the beginning, I was so desperate to reach my destination fast that photography got very little attention. Rarely I would take the trouble to set up the camera on a tripod to capture cycling shots or approach people to photograph them. I was always chasing the horizon and not being present in the moment.
Halfway through, in Iran, I met a retired French man Thiery who had begun his journey from France. We had covered approximately the same distance on our trips, but he had taken three years in comparison to my three-months. His excuse? "I am walking!"
That night we shared a room in an inexpensive hotel in Marand city and had a long conversation. His last words before I fell asleep, were, "Slow down! Kamran. You are going too fast!"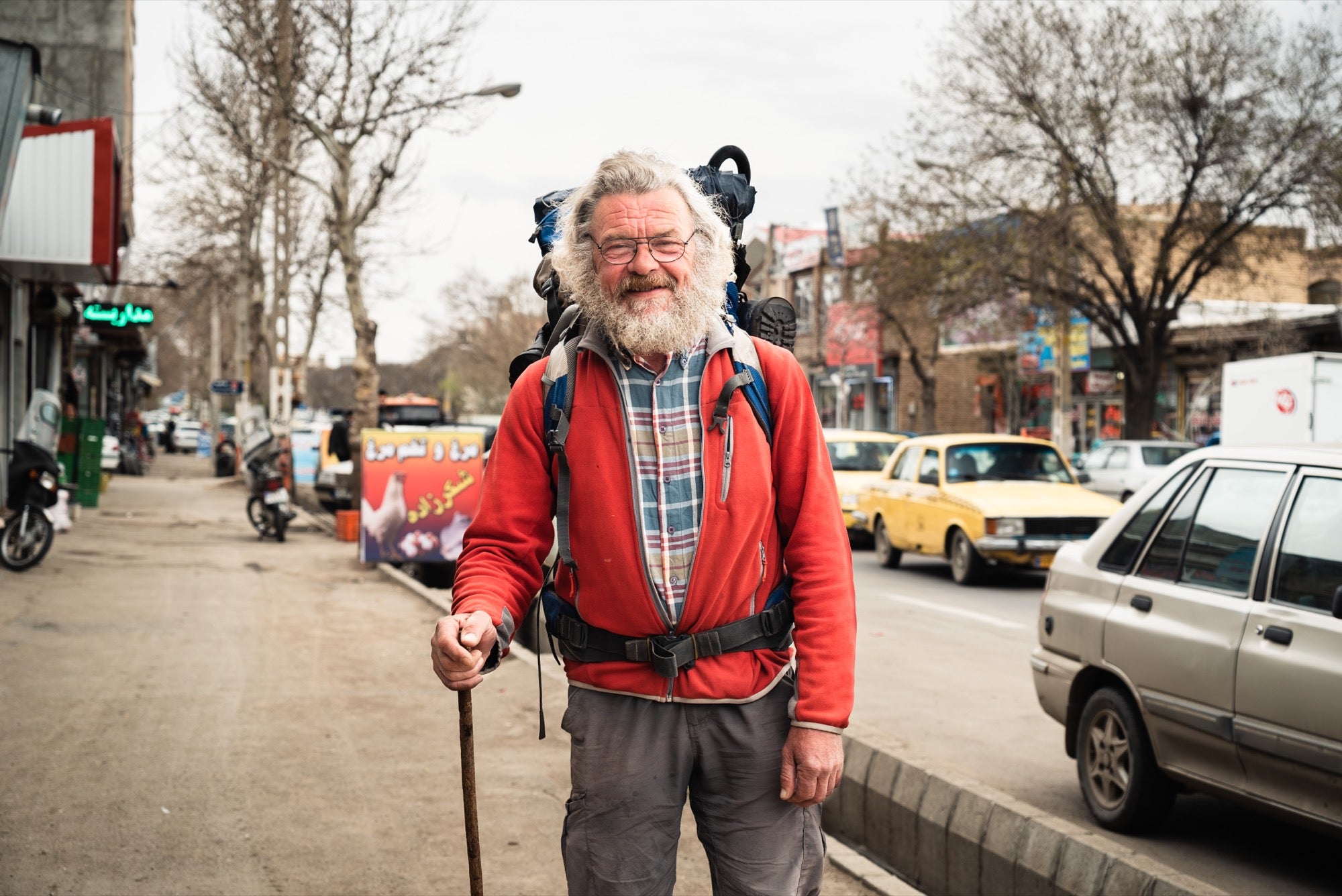 French hiker Thiery in Marand, Iran. Sony Alpha α7S. Sony FE 24-70mm f/4 ZA. 1/80-sec, f/5, ISO 100.
It was a fresh start for me from there onwards. Instead of just staring at the road all the time, I would look right and left, wave at people, and frequently stop for taking photos. New perspectives and details emerged as if I had begun to see the world with different eyes.
Photography plays a significant role in slowing me down. It gives me the motivation to go out into the world, listen to the stories of strangers, see what divides and unites people across the borders, and become part of a larger story.
A Responsibility To Document My Travels
Long-distance cycling is a unique way of seeing the world. Unlike other tourists, you are not only visiting hotspots but also experiencing everything in between. It slows you down so you can reflect on each encounter. It makes you vulnerable so you can experience kindness in strangers. It cultivates a sense of belonging to the whole. It teaches you a lot.
Not everyone has the privilege to be on the road for so long and because I do, I feel I have a responsibility to document the voyage and inform others. There is an Indian proverb, "learn all the time, teach all the time!" Through travels, I learn. Through photography, I teach.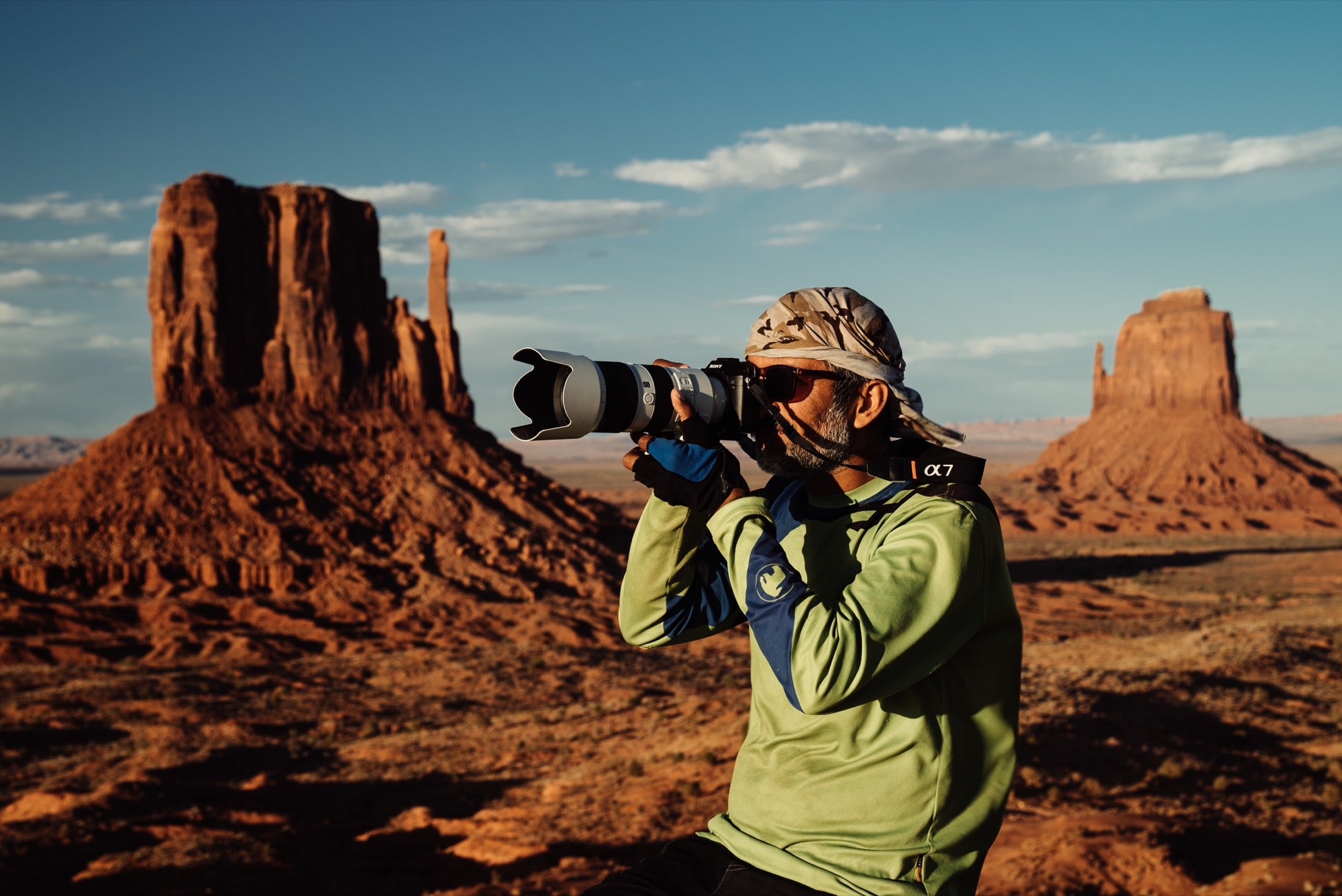 Monument Valley, USA. Sony Alpha α7S. Sony FE 24-70mm f/2.8 GM. 1/80-sec, f/8, ISO 125.
But can pictures alone tell a complete story? A picture may be worth a thousand words, but which words precisely? Each reader may interpret the same image differently. In documentary photography, photos require supplementary text to describe what isn't visible in the frame. A story needs both words and pictorial evidence to support the narrative.
With this thought, I started combining photos with detailed text in the form of photo essays, which I publish on my Facebook page and website. These travel reportages give meaning to my journey and are the reason why I still keep going despite all the physical and financial challenges.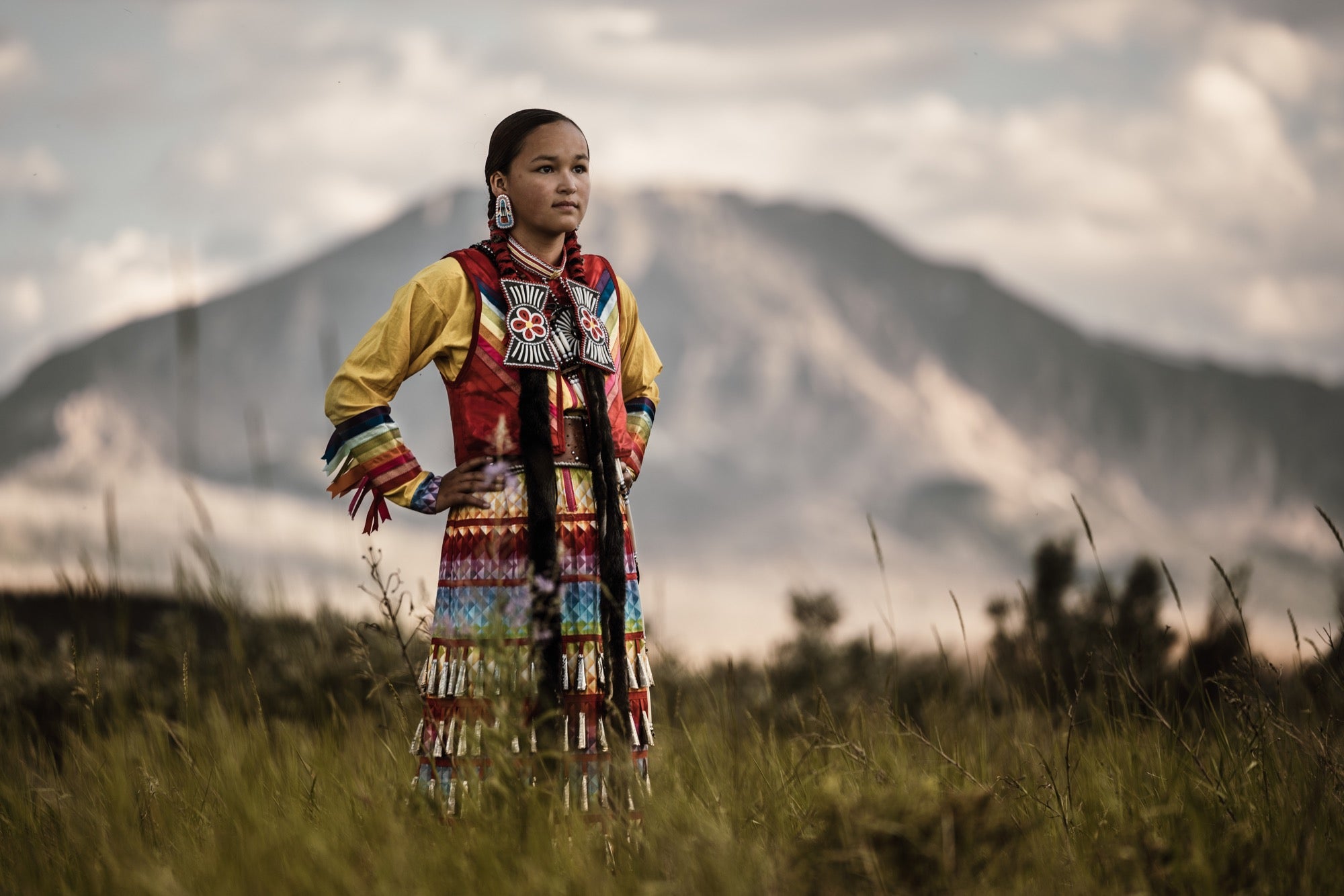 Montana, USA. Sony Alpha α7R III. Sony FE 70-200mm f/2.8 GM. 1/200-sec, f/2.8, ISO 100.
My Cameras & Lenses
I have been using Sony cameras on my bicycle trips for the last five years. I chose Sony mirrorless cameras because of the small form factor, electronic viewfinder, image quality, and other features. At first, I used Sony Alpha α7s and Sony α6000 cameras and more recently I've been using a Sony Alpha α7R III, an α7S II and a RX100 V (mostly for vlogging). I travel light on the bike with three fast zoom lenses to cover the focal range from wide to telephoto. I use a 16-35mm f/2.8 G Master, 24-70mm f/ 2.8 G Master and 70-200mm f/2.8 G Master.
The Sony Alpha α7R III with Sony 24-70mm f/ 2.8 G Master lens is my go-to setup for photography. I keep it in the handlebar bag so that it's always accessible. The rest of the photography gear goes inside my front and back panniers. The equipment has seen extreme weather conditions and endured bumpy roads and accidents for many years. I have captured over 200,000 photos and videos with my Sony gear during the past five years of my travel. I carry two external hard drives (2x4TB), and a 15-inch MacBook Pro to organize the media and create photo essays while I am traveling. Every ounce matters on a bicycle journey as you have to haul it for thousands of kilometers on all sorts of terrains. Yet, photography is such a crucial aspect of my travels that the photo gear makes 40% of the total luggage weight on my bicycle.
I have come to realize that I don't need much to be happy–only a bicycle which slows me down enough to eliminate any blur or bias from the view—and a camera to capture the world as faithfully as possible.
In the next few articles on Alpha Universe, I will be sharing some of my favorite stories and photos from my trip from Ushuaia, Argentina– Deadhorse, Alaska. Like many travelers, I found that as I moved through this journey I wasn't just capturing vignettes, rather I became part of the stories of the people I met along the way.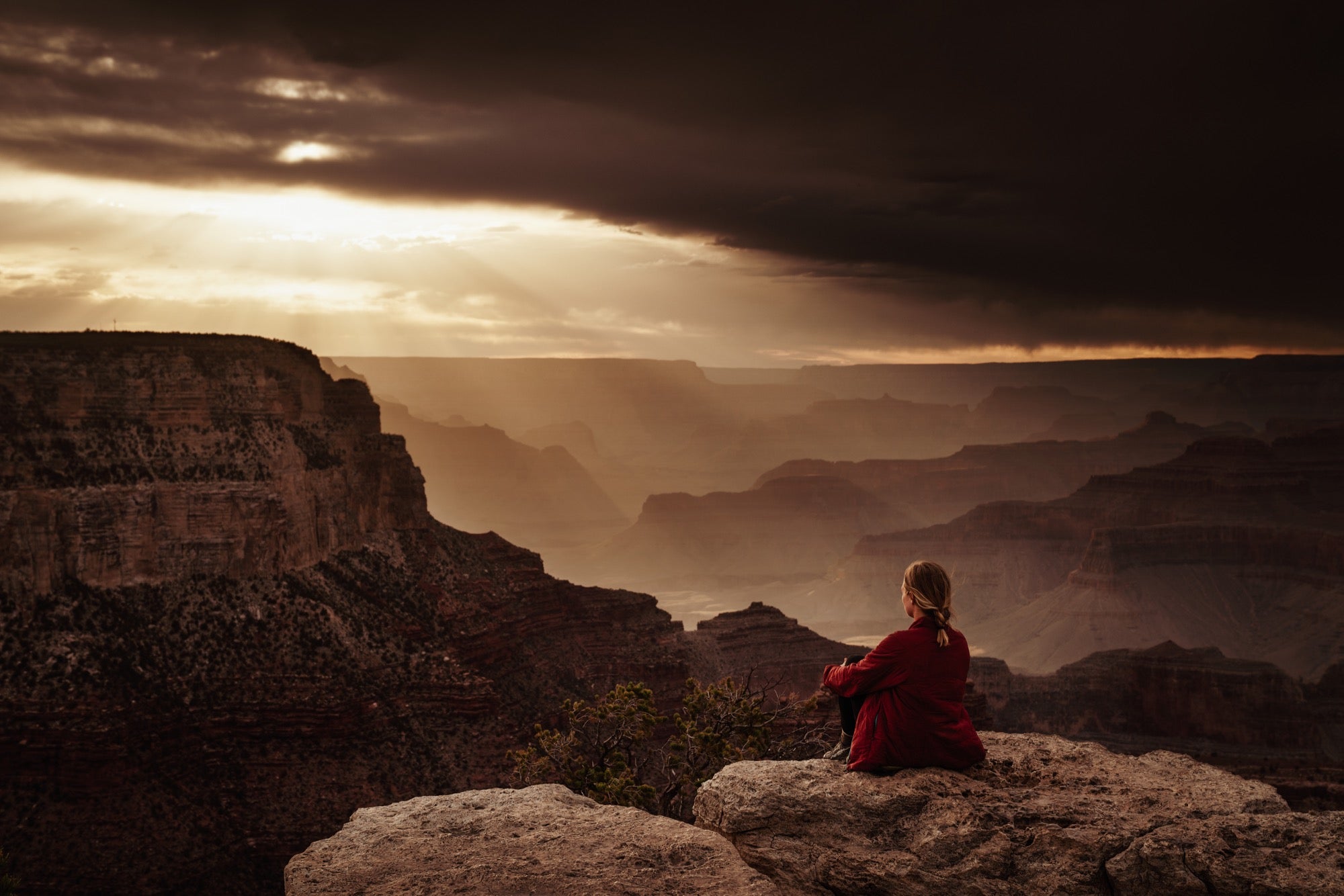 Sony Alpha α7R III. Sony FE 24-70mm f/2.8 GM. 1/30-sec, f/5.6, ISO 250. +-1 exposure bracketing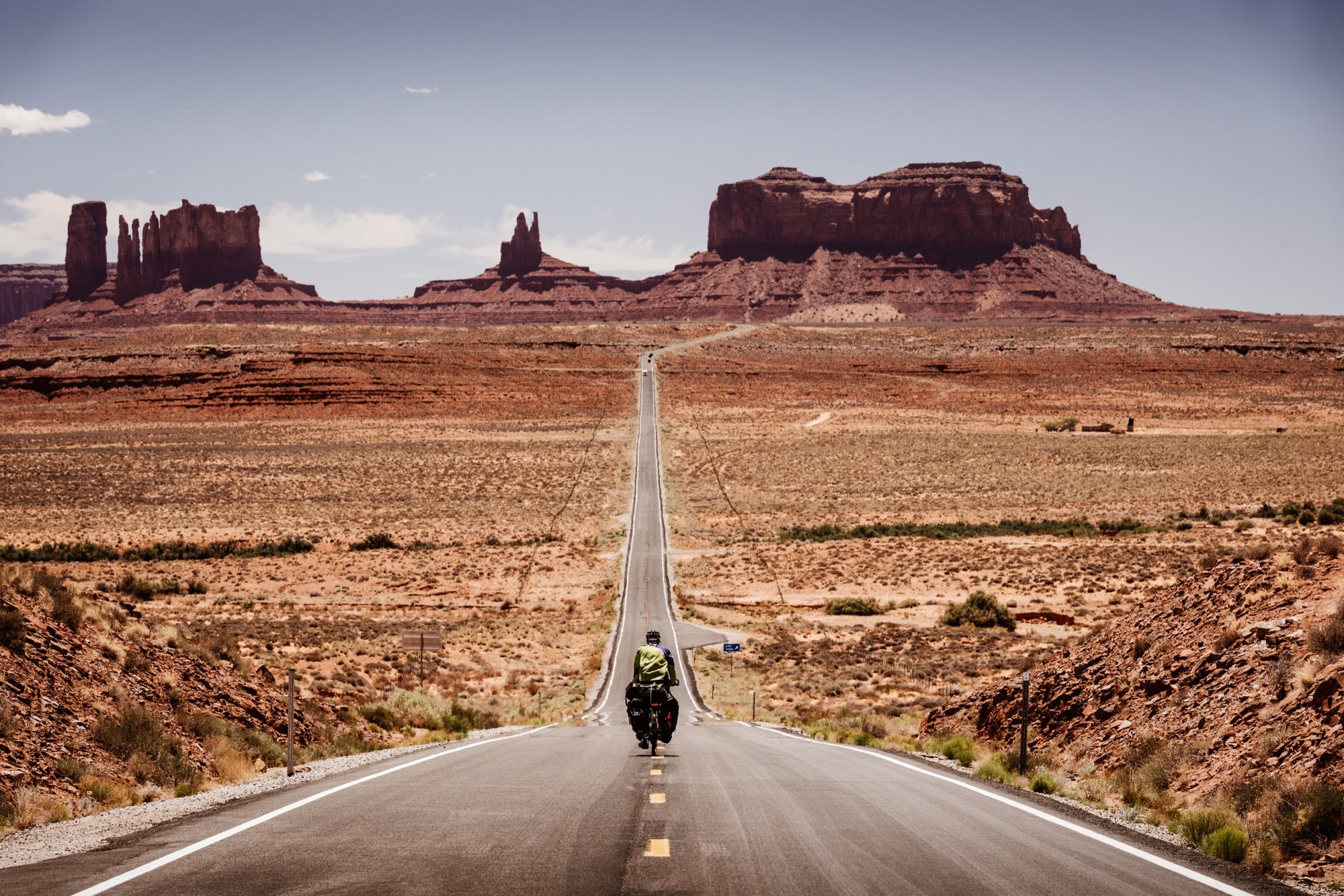 Monument Valley, USA. Sony Alpha α7R III. Sony FE 70-200mm f/2.8 GM. 1/320-sec, f/10, ISO 500.
My Facebook, Instagram, Twitter and website are called Kamran On Bike, but some people jokingly refer to me as "Camera N Bike." (You can follow me at #kamranonbike & #cameraNBike) See the @kamranonbike Instagram account featured in this Alpha Universe article.