When you're dialing in your camera gear for travel, size, weight and versatility—being able to do more with less—are key considerations. Of course image quality is also critical, but when isn't it? We're spotlighting five Sony full frame lenses for exploring the world without breaking the bank.
Sony FE 28mm f/2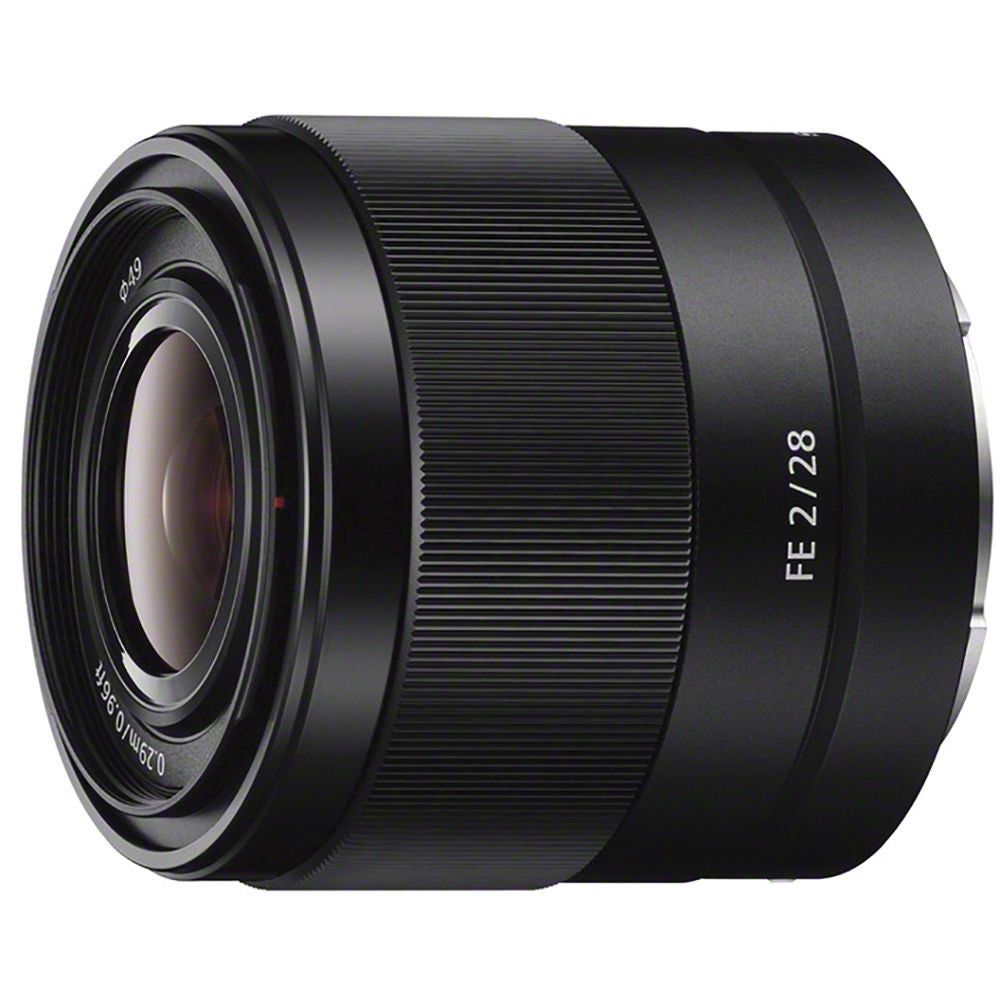 A prime 28mm is ideal for creating a sense of place in your travel photography. Photojournalists like National Geographic pro Ira Block rely on 28mm primes to capture the scene and sometimes even for portraits.
What makes it great for travel:
The 28mm f/2 is both compact and lightweight. It measures 2.52 x 2.36" and weighs in at 7 ounces. Its f/2 maximum aperture is faster than most 28mm lenses which gives it an edge in low-light situations. The Sony 28mm f/2 is multi-talented, fast 28mm that's an ideal choice for any kind of travel and at $448 regular price it's very budget-friendly.
"The 28mm f/2 is a terrific lens for low light shooting, and it's nice and small. When I'm working in intimate situations the Sony α7-series cameras and this lens are a very small and discrete package." - Ira Block
"I'm a huge fan of small light weight primes that can pack a punch! It's light in weight, sharp and very fast to focus." - Stan Moniz (@stanmoniz)
Sony FE 35mm f/2.8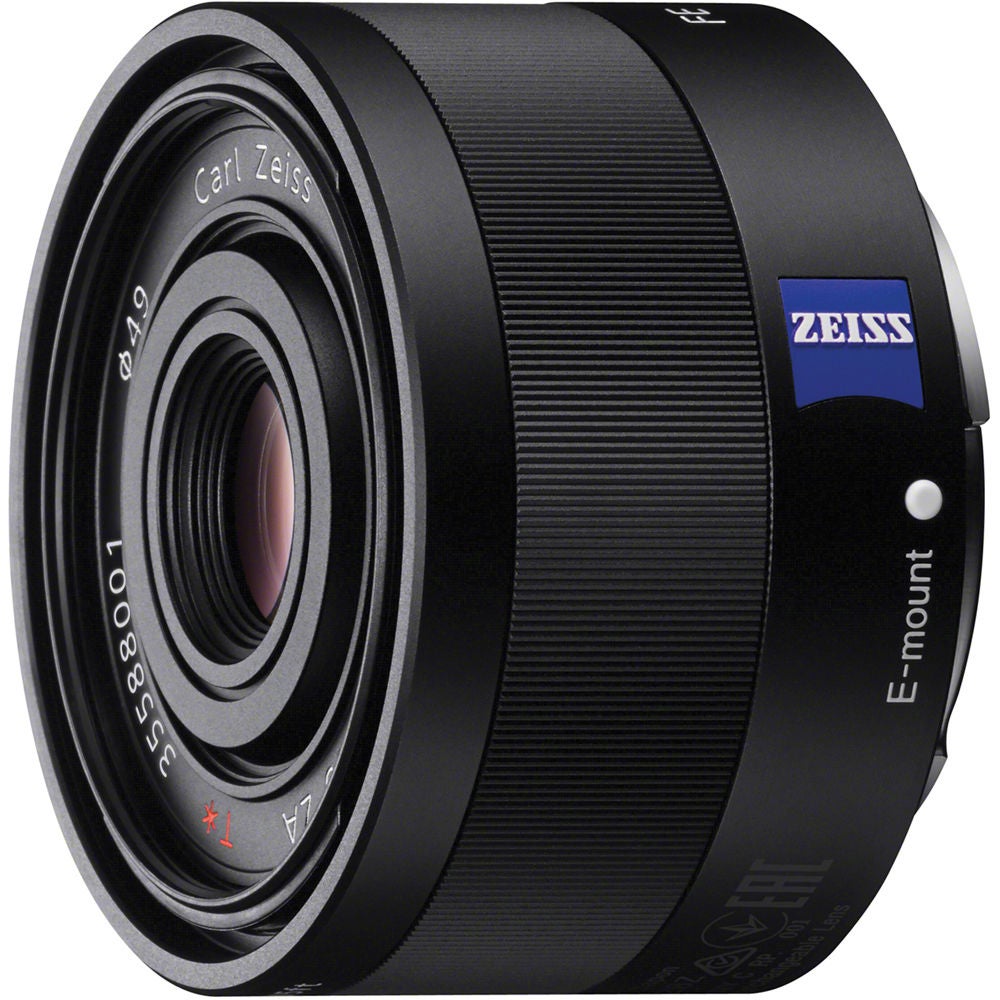 35mm is the mainstay of photojournalists and street photographers everywhere. It's just a little wide of "normal" and tends to create a perspective that has a journalistic look.
What makes it great for travel:
The Sony 35mm f/2.8 is a unique 35mm in the line in that it's almost a pancake lens that seems to fade into the camera body. It's 2.42 x 1.44" and weighs a mere 4.2 ounces. When you want to be unobtrusive as a travel photographer, this lens is an ideal fit. On a Sony Alpha mirrorless body, some photographers comment that it feels almost like you're using an old-school film rangefinder. It focuses fast and at a regular price of $798, it won't break the bank.
"The 35mm f/2.8 is incredibly small and weighs nothing, making it ideal for street photography and spontaneous shooting. At f/2.8, I also use the 35mm for shooting night photography and other low-light situations. " – Abel Perez (@abel.psd)
"Distortion? What distortion? The Sony FE 35mm ƒ/2.8 does very well at controlling distortion, on both full-frame and sub-frame cameras, such that, like we saw with chromatic aberration, it's practically undetectable…The Sony FE 35mm ƒ/2.8 ZA Zeiss Sonnar T* lens is another fantastic fast prime lens for Sony full-frame mirrorless E-mount cameras and gives shooters an excellent, general purpose wide-angle focal length perspective that's great for travel and street photography as well as portraits." – Imaging-Resource
Sony FE 50mm f/1.8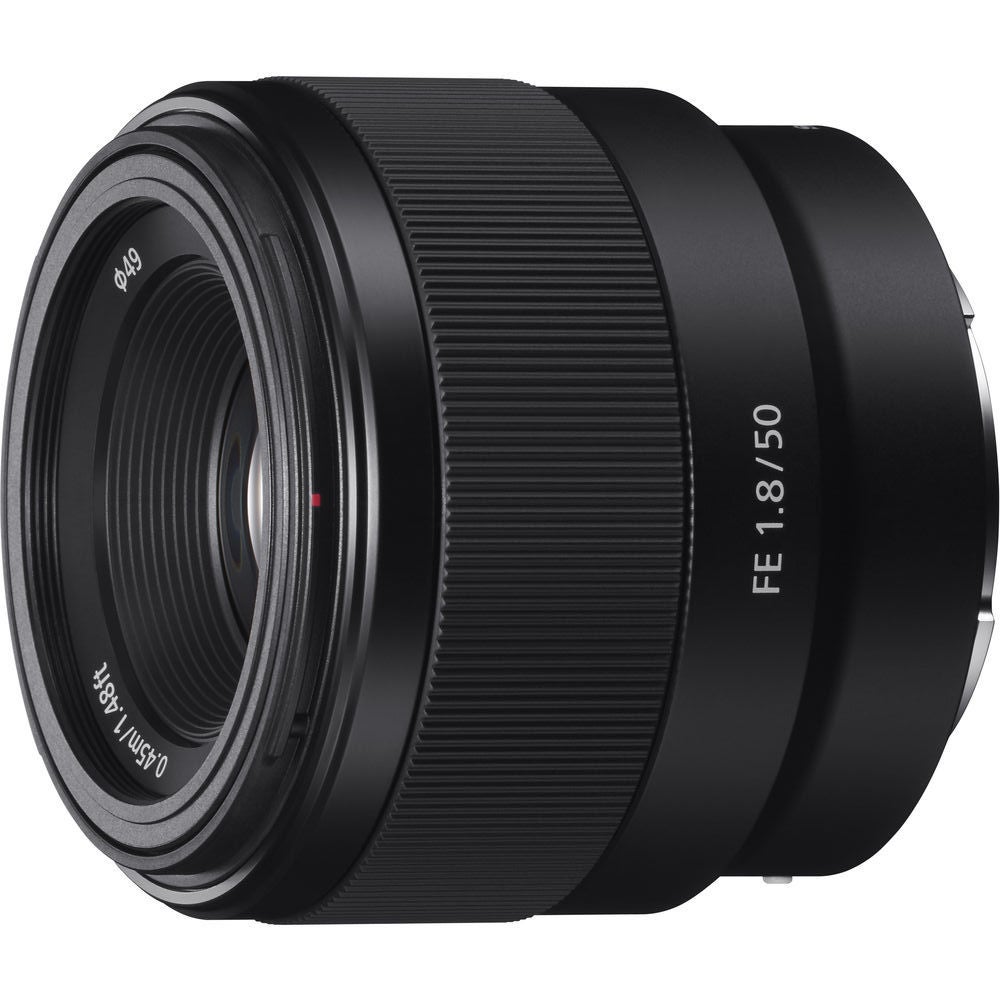 A fast 50mm is one of the great walk-around lenses for any full frame shooter. It's a versatile focal length that yields great results for everything from portraits to architecture to landscapes which is why lenses in this class are often referred to as a "nifty 50".
What makes it great for travel:
The Sony 50mm f/1.8 is an excellent and highly underrated lens, particularly for travel. First, it's small and light. The 50mm f/1.8 measures just 2 3/4 x 2 3/8" and it weighs just 6.6 ounces. It's fast with an f/1.8 maximum aperture which is ideal for both low-light and limiting depth of field. If you're shooting with an α7R III or α7R II, you can use this lens in APS-C mode and have a 75mm f/1.8 at about an 18-megapixel resolution. And at a regular price of $249, it's a flat out bargain. Even if you have a G Master Holy Trinity, adding this lens to your bag would give you a fast walk-around prime.
"Generally speaking in terms of nifty 50 lenses, you can't really get much better here…It's got great color output, is very sharp, very little chromatic aberration (and even then you've really got to look for it) and bokeh that isn't bad overall. For $250, it's hard to beat." – The Phoblographer
Sony FE 28-70mm f/3.5-5.6 OSS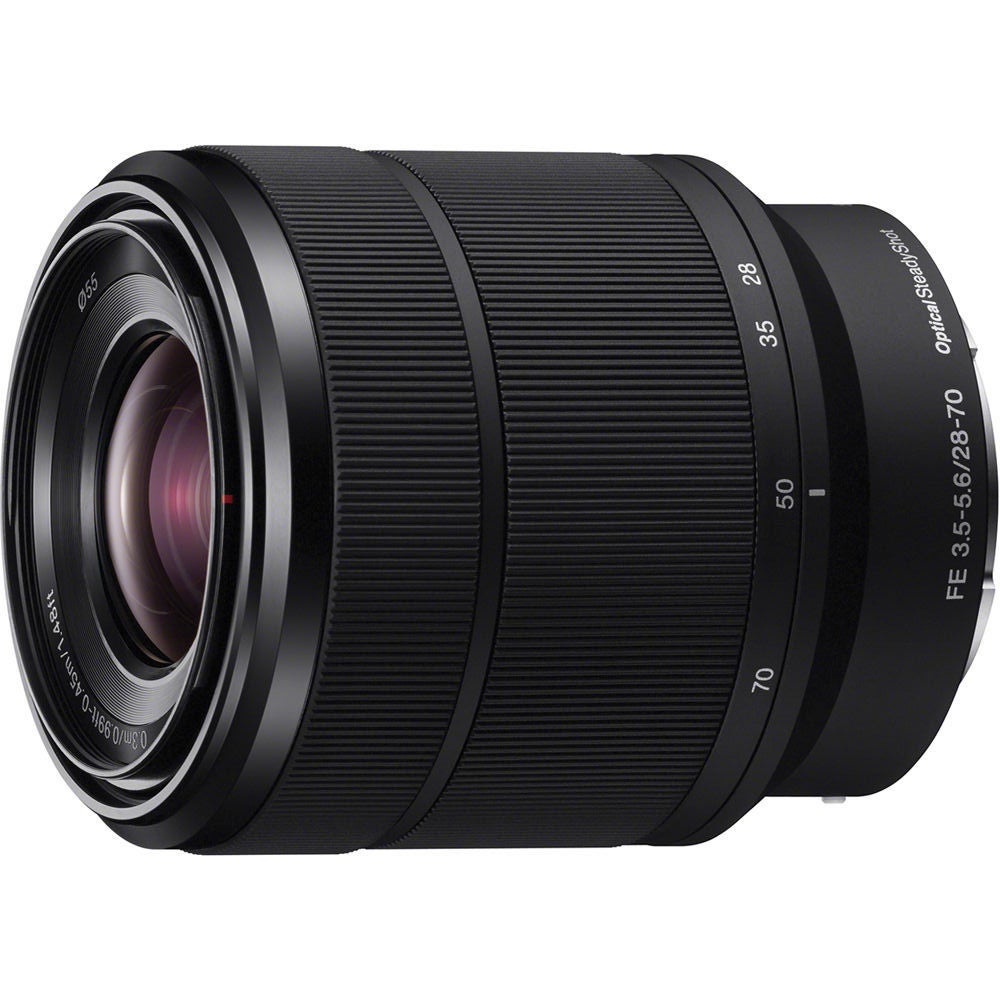 Zoom lenses can have some distinct advantages for travel. Obviously they give you a range of focal lengths in a single lens which is great when you don't want to be switching lenses. 28-70mm is an excellent focal range for travel because it hits the sweet spot of moderately wide to slightly telephoto.
What makes it great for travel:
The Sony 28-70mm is an underrated mid-range zoom on a full-frame Sony body. It's compact at 2.85 x 3.27" and it weighs just 10.4 ounces. The lens also has OSS (Optical SteadyShot) image stabilization which is a huge benefit for travel. It's not the fastest lens, but its benefits and very aggressive $398 price point make it worth considering for a travel photographer on a tight budget.
"For me, this lens delivers excellent sharpness. It's very light for a full-frame standard zoom lens. The length of the lens hardly changes as you zoom from 28mm to 70mm. Focus is fast, silent and accurate, which is ideal when you're on the go." - Ashley Noel (@nyroamer)
"The 28-70mm is an ultra-portable lens that I carry in the event something happens to my 16-35mm. The lens takes great quality photos, especially for its price and it's so lightweight that it's easy to have in my bag just in case." - Scott Wesson (@thetravelvibe)
Sony FE 24-105mm f/4 G OSS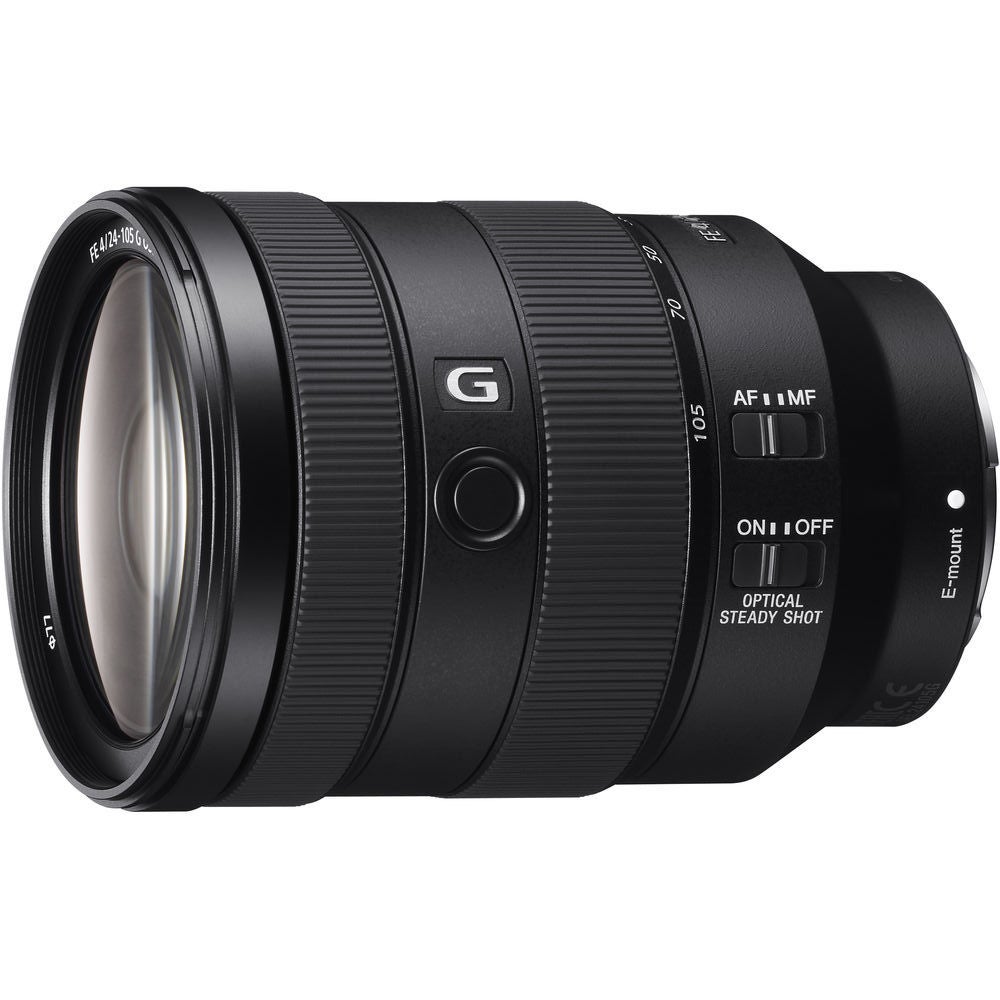 24-105 is the perfect "walk-around" zoom range and the Sony 24-105mm f/4 G has proven itself as one of the very best 24-105 lenses available. You could put this lens on your camera when you arrive at your destination and almost never take it off.
What makes it great for travel:
For starters, as we mentioned, 24-105 is a perfect range for travel. Also, the Sony 24-105mm f/4 G is super-sharp across the entire range and it's a constant f/4. It has OSS (Optical SteadyShot) which makes it even more versatile for travel shooters who are almost always handholding. At a regular price of $1398 you might question its inclusion in a group of budget-friendly options, but because it offers so many benefits for travel, the price makes it a very compelling value.
"The 24-105mm f/4 G is one of my favorite lenses. I think a lot of people think look down on it because it's an f/4 lens, but they're completely mistaken. It's ridiculously sharp and extremely useful when I want to shoot semi-wide and tight. The 24-105 G is always in my bag!" - Drew Geraci
"If you want to geek out a little bit, a cool thing about this lens is from 24-105mm it's a constant f/4 throughout, so the light doesn't change. It's a very bright lens, even at f/4 you'd be really surprised. It's an excellent choice for both stills and video because it has that range. It has the Focus Hold button on the side that you can program for just about anything. It has Optical Steady Shot (OSS) built in. It's compact at 23.4 ounces." - Robert Evans