During my bicycle trip from Argentina to Alaska, I took a one-month break in Antigua, Guatemala and enrolled myself in a three-week intensive Spanish course. After attending the school for six hours a day, I would spend the afternoons at the Central Plaza practicing Spanish with the locals. At the plaza, I would observe indigenous souvenir sellers, mostly women, go from one person to another, pleading people to buy from them. One day, I took pictures of a souvenir seller named Marta. She had a big smile on her face when she saw her portrait on my Sony α7S' LCD.
"Can I get this photo? I don't have a single picture of me," she said. "You don't have any pictures of you?" I asked. She pulled out her ID card from her purse and said, "only this!" There was a tiny B&W blurry photo in the corner on her ID.
"I will see you tomorrow," I promised to her.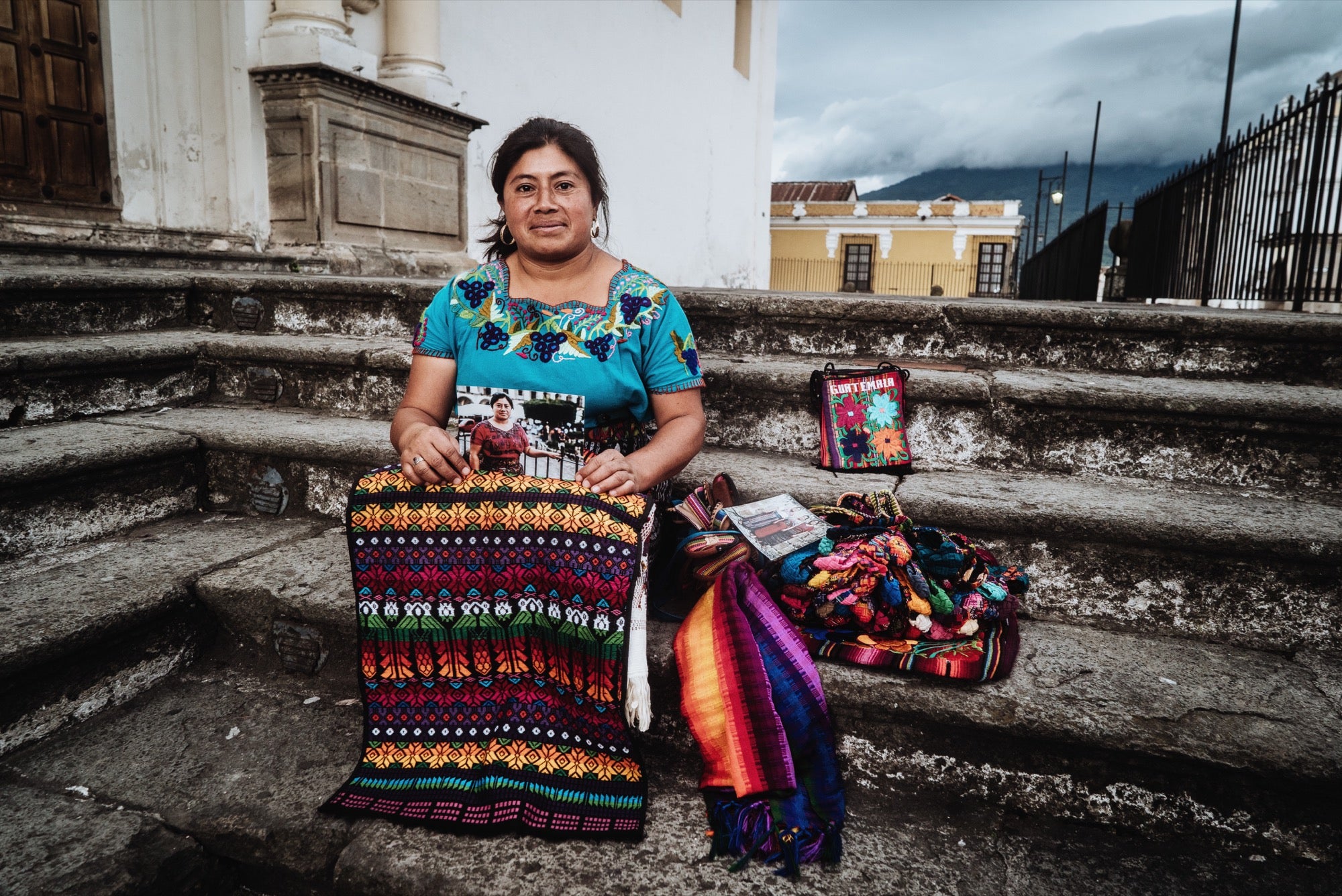 Sony Alpha α7S & Sony FE 24-70mm f/4 ZA lens. 1/125 sec, f/7.1, ISO 1600.
The next day, I located a shop to get prints and returned to the Central Plaza. Marta beamed when I handed her the photos. I took this picture where she is holding her photo to remember that moment. Soon, she rushed to her friends, who looked at her pictures with envy. An older lady came to me and hesitantly asked, "how much do you charge for a picture?" She couldn't believe it when I said, "nothing, it is for free."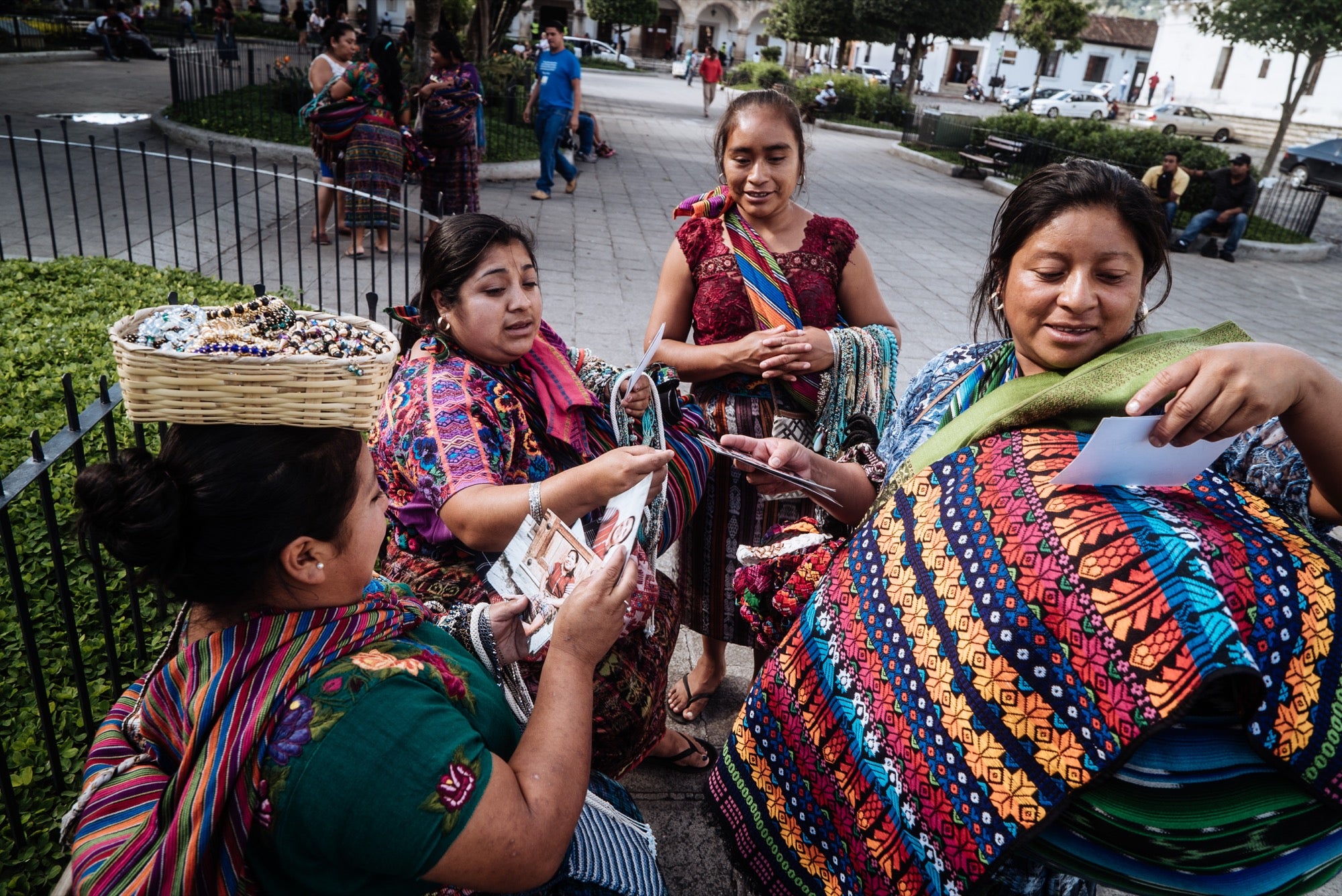 Sony Alpha α7S & Sony FE 24-70mm f/4 ZA lens. 1/60 sec, f/7.1, ISO 160.
She looked at Marta, who gave her a nod. I took pictures of her and a few other souvenir sellers. The next day, I returned to the plaza with prints. Their eyes lit up when they held their photos. I hadn't seen them smiling like this before. These women struggled every day and could barely make $5–$6 a day. Buyers haggled over prices with them. The police hassled them and would not allow them to sell in the street.
I realized that up to this point in my journey, I had been only on the receiving end of photography, as I asked people to snap their pictures. It was the first time in my journey that I had given photo prints to someone.
Sony Alpha α7S & Sony FE 24-70mm f/4 ZA lens. 1/125 sec, f/5.6, ISO 500.
The word spread quickly. Every day, I would be photographing a bunch of souvenir sellers, their friends and children, and coming back the next day to give away the prints. The owner of the print shop thought I was running a business.
During those three weeks in Antigua, I got to visit the homes of many souvenir sellers in nearby villages. The elders showed me how they weaved intricate patterns on fabrics and invited me to taste their staple food. I took pictures of their families and later, also gave them the prints.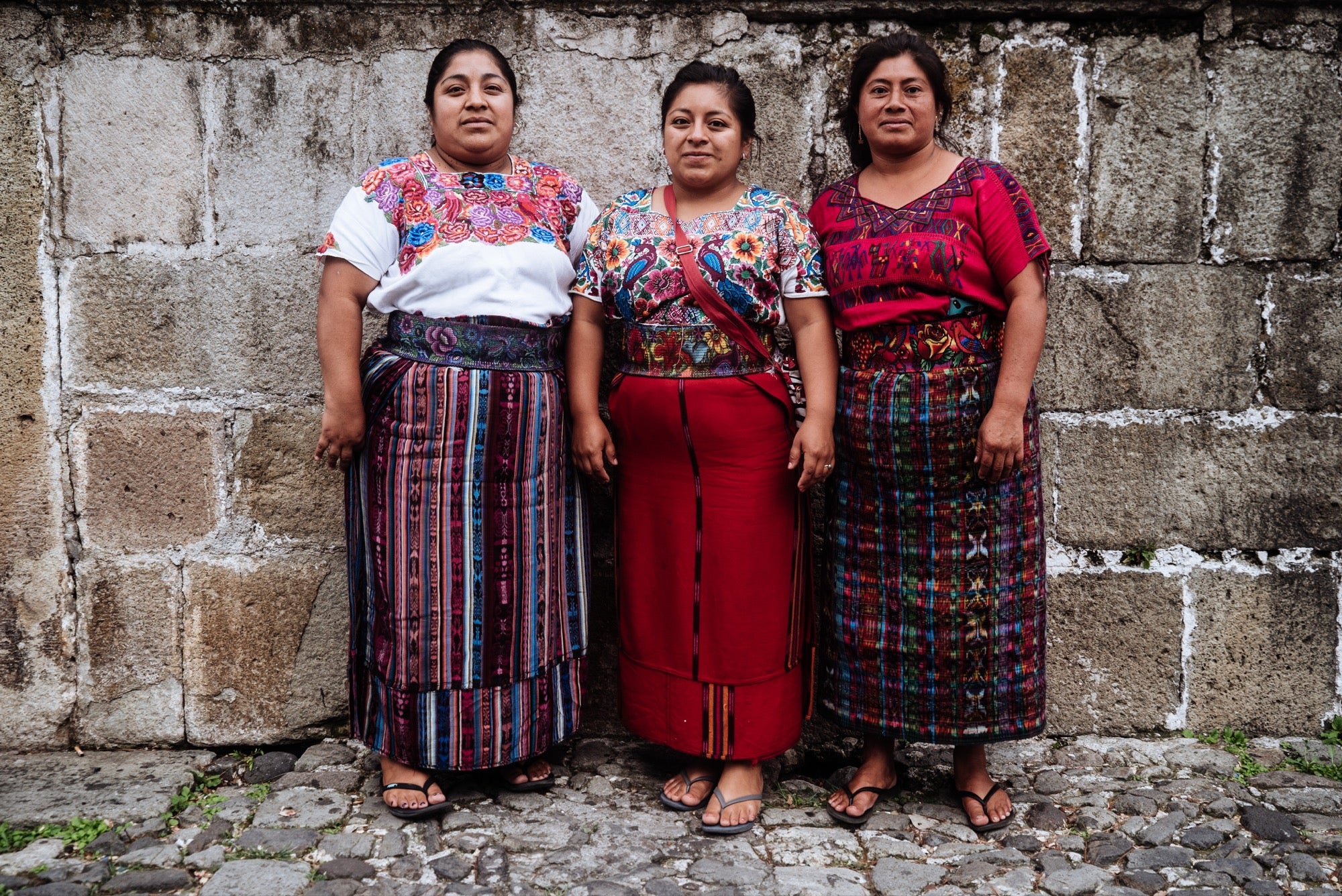 Sony Alpha α7S & Sony FE 24-70mm f/4 ZA lens. 1/125 sec, f/5.6, ISO 400.
In the age of cellphones, when we take photography for granted, in some parts of the world, people don't have a single photo of them. I couldn't have imagined the amount of joy a picture could bring to them. As for the ladies in Antigua who gave souvenirs to people every day, for once, they received one for themselves.
Sony Alpha α7S & Sony FE 24-70mm f/4 ZA lens. 1/250 sec, f/4, ISO 250.

My Facebook, Instagram, Twitter and website are called Kamran On Bike, but some people jokingly refer to me as "Camera N Bike." (You can follow me at #kamranonbike & #cameraNBike) See the @kamranonbike Instagram account featured in this Alpha Universe article.