In late January, our Alpha Female Creators-in-Residence, their mentors, and members of Team Sony, descended upon Generations Riviera Maya by Karisma, a slice of Caribbean heaven—the beauty of which is hard to put into words. For two and a half days, the team spent time making plans, bonding, and reflecting on their growth:
We always try to share the lessons we learn in this program with our community, so here are the top three lessons we've learned from our Summit experience:
Lesson One: You Don't Need To Slum It To Create Great Work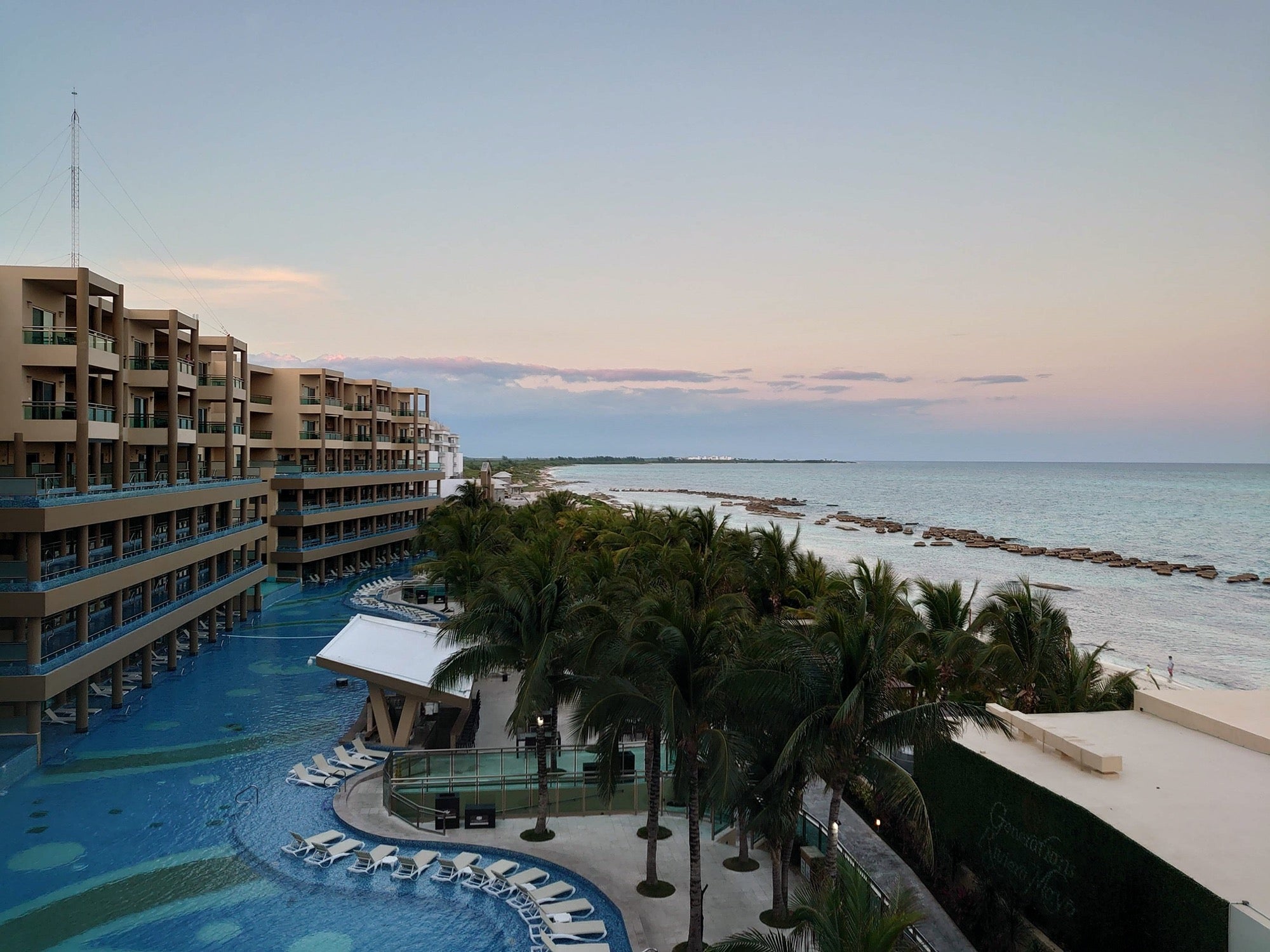 There's a general expectations of "no pain, no gain" when it comes to creators of art. The idea that the only way to create significant work is through suffering is a continuous debate, both external in the greater art world, and internal for most artists—just recently, our very own Brooke Shaden wrote a great post about it, which you can read here. For our summit, we were hosted by the Karisma Hotels & Resorts at Generations Riviera Maya by Karisma, which is the epitome of luxury. The beachfront property has all-ocean view rooms that open into infinity pools, numerous restaurants boasting unique cuisines and extraordinary culinary teams, luxurious amenities throughout the entire property, and no shortage of cheerful staff ready to help at every turn. Not only were these luxurious digs not a detractor to our plans, but they were also an environment where our creativity was able to flourish. So if you ever have the opportunity to make an artistic escape to a place like the one we experienced, take it without any guilt attached. Making plans for the future in a Bali bed by the beach is a glorious way to dream and recharge your creative energy.
Lesson Two: Quality Together Time Is Critical For Growth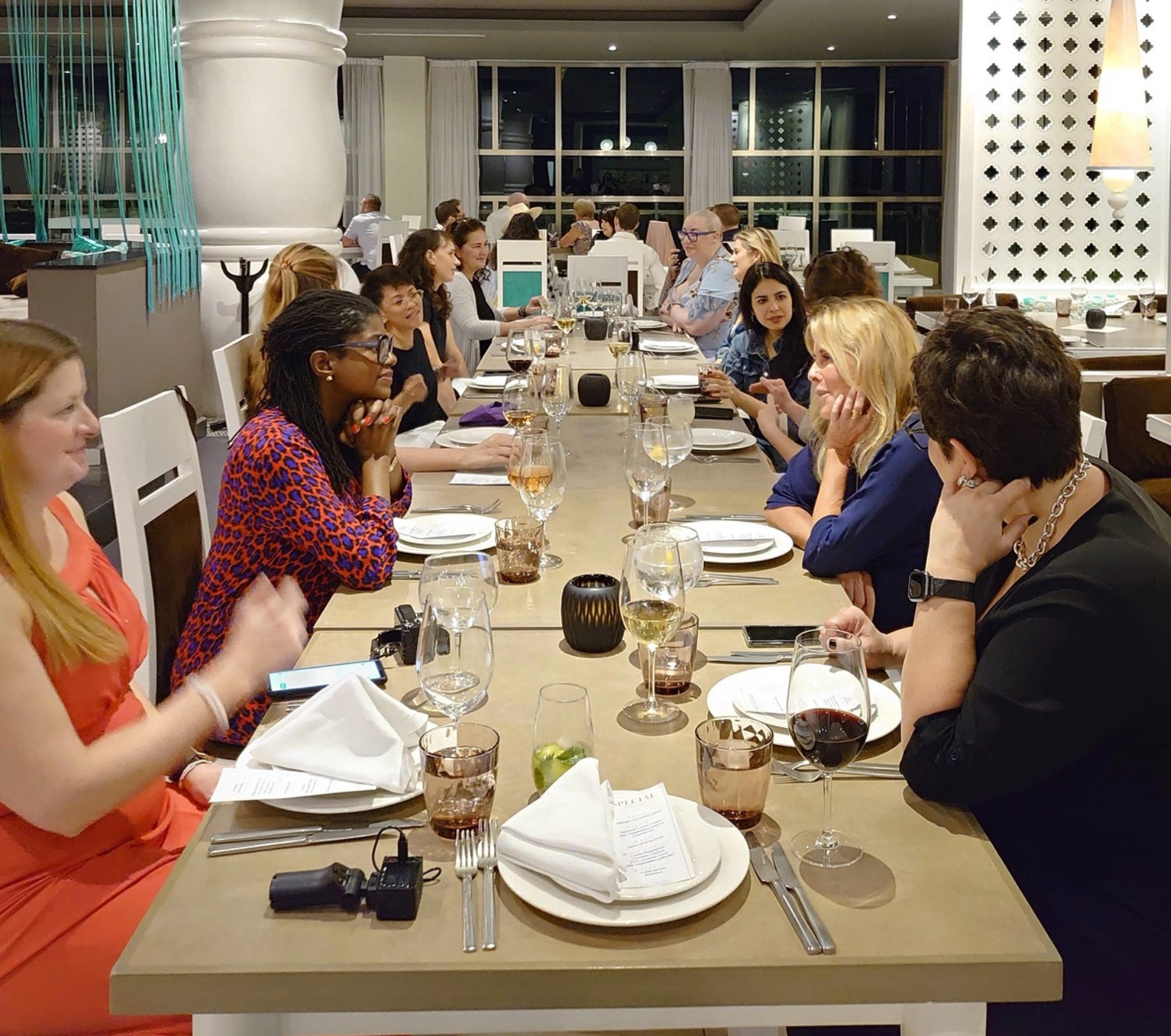 Art is often a solitary pursuit. If your art is best served by you working alone, it's still important that you find people with whom you share the same energy and goals, who can contribute to your growth. People often talk about finding your "tribe" and that manifests itself in many different ways. Whether you have a group of people you bounce ideas with, or a couple of close, like-minded individuals who can engage with you in a conversation that moves your goals forward, it's important that you have "together" time that can keep you plugged into the zeitgeist and out of your own head. During our time together, not only did our Creators benefit from spending time with their mentors and found new ways of looking at their plans, but they also benefitted from bonding with each other, and came out with some amazing collaboration ideas that we're looking forward to. As the proverb says, "if you want to go fast, go alone, if you want to go far, go together."
Lesson Three: Vulnerability Is The Key To Breakthroughs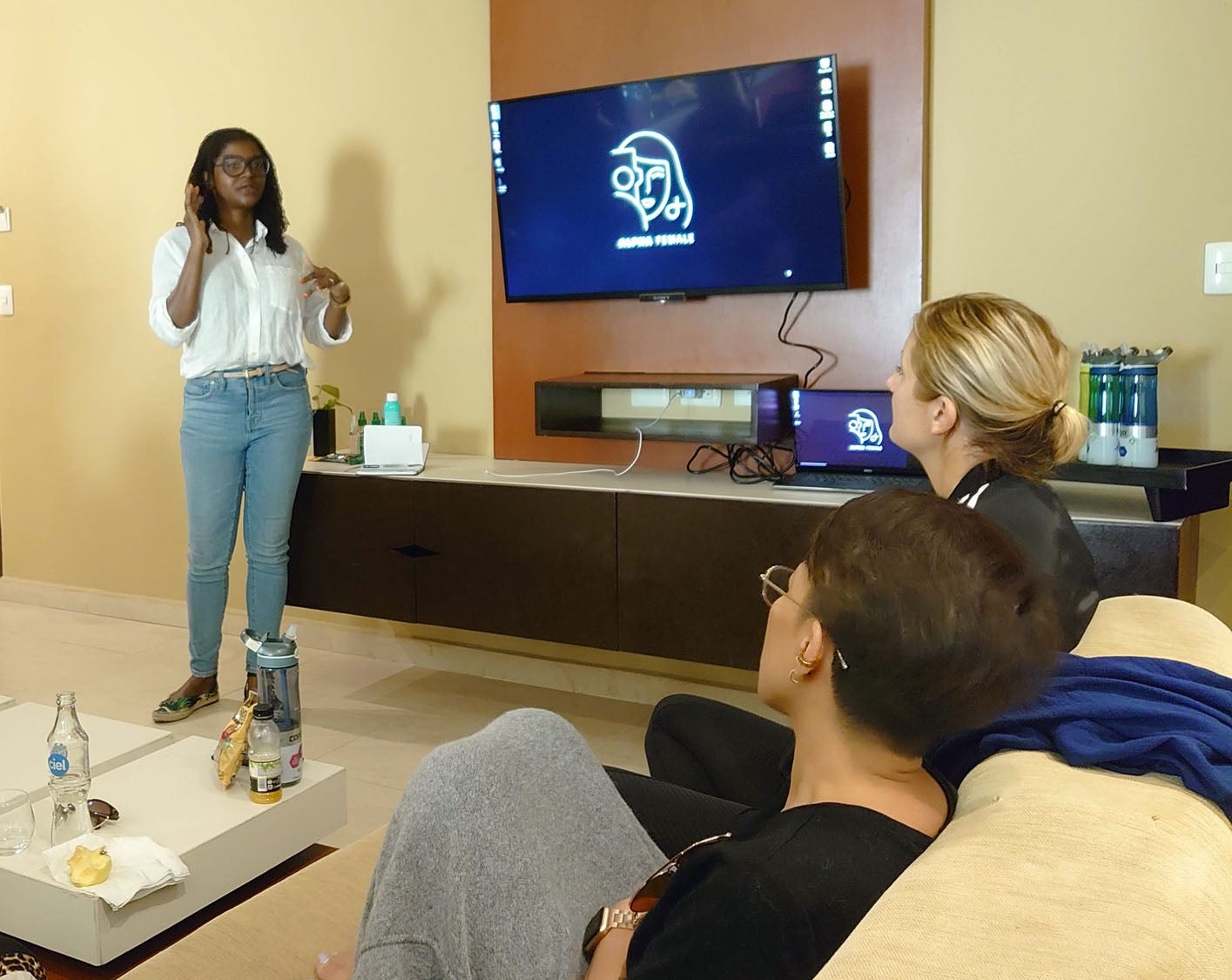 During our previous Creator-in-Residence summit, we spent a whole day on an activity that forced our Creators to dig deep and create detailed vision boards, together with their mentors, and then share their visions with the group. None of us expected the deeply enriching experience we ended up having during that session. And it wasn't because of the dreams people shared—everyone has extraordinary plans for their lives. It was because of the vulnerability they shared by allowing everyone to see their whole person, warts and all. For this latest round, we focused our day one activities on mentorship and a fun bonding activity, but we didn't realize we'd lose the element of vulnerability. The afternoon of day two, after a morning spent together experiencing the sunset at the Mayan ruins in Tulum—which we highly recommend—we realized something was missing. It was that deeper knowledge of each other's vulnerabilities. We knew each other's successes and desires, but not what had led to them, or what could be standing in their way. So in the afternoon we spent a couple of hours taking a step back and talking about the assumptions people make about us that aren't true. As you go about your work and your art, remember that being vulnerable when the moment presents itself will not weaken you, as people assume, but it will strengthen your relationship with those who matter, and it will allow you to face your truths, which is the only way to get to the next level.
We hope these lessons will serve as food for thought in your creative journey.
Later this week on AlphaUniverse.com we'll be sharing an exciting creative activity that was inspired by the Summit. We're hoping you will join in—our goal is for every one of you to become a part of our Creator-in-Residence experience.
Special thanks to Karisma Hotels & Resorts and Generations Riviera Maya for hosting our summit and arranging wonderful experiences that brought us all closer together and allowed us to create.