There's a lot that goes into hosting a Super Bowl, when millions of eyes from all over the world will be watching. There are so many things that happen behinds the scenes that we never see or hear about that were years in the making leading up to one day. When it's all over and half the eyes will be filled with tears of joy and the other half tears of sorrow, it's over. The arena where the game took place will remain as a monument to the championship, and during the playoffs in January of 2018, I got an unexpected call about that arena.
Football, is a sport yes, but it's also a big business and in business, there are things that aren't always glamorous, yet need to happen. Here's where I step in. It cost just over one billion dollars to build US Bank Stadium in Minnesota, the home of Super Bowl LII and the Minnesota Vikings which has become known in some circles as The Sandcrawler. We were hired by US Bank Stadium at the request of the NFL to photograph US Bank Stadium, and make a record with images, of what the condition each little nook and cranny of the stadium looks like, before it got big-game "lived in."
This was a little different that my usual bridal party or portrait session. As a photographer, I'm capable of using my skills and craft in many different ways and I enjoy the challenge of doing something different. That made this assignment particularly interesting for me. When we arrived, our contact gave us a tour of the stadium and escorted us to all the areas that needed to be photographed—the levels that encircled the stadium, all the private clubs, all the art in the hallways that lead to the private suites, the loading dock and back of the house. This included five separate levels, of the stadium, North and South, nine private clubs and three levels of corridors outside the private suites with a plethora of art and sport memorabilia. The shoot was scheduled for a Thursday morning and we had to photograph and deliver finished images by the Monday morning.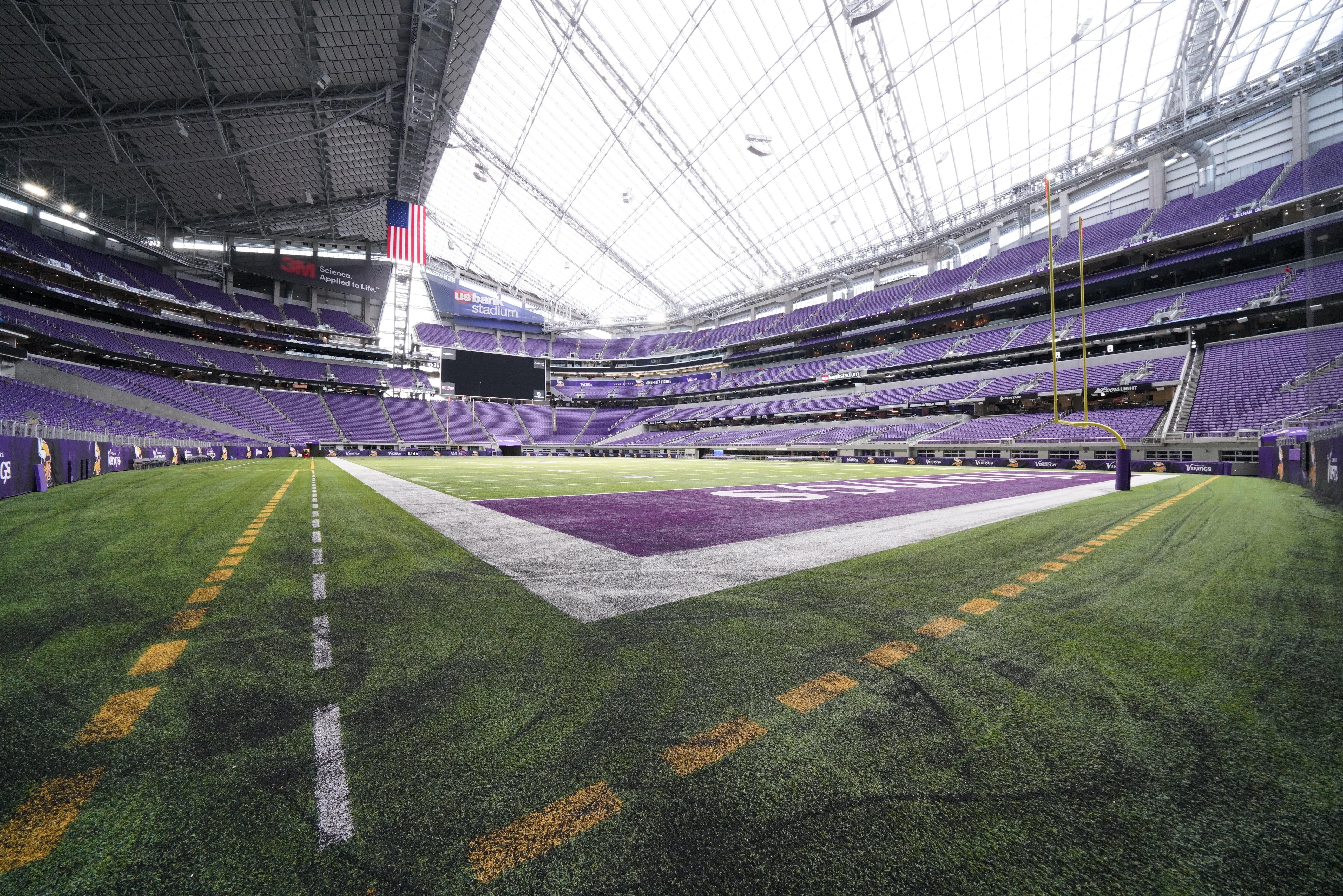 It took well over 90 minutes to walk the stadium, just to see all the areas we needed to photograph. I didn't want to overthink or overcomplicate the shoot. This wasn't my typical shoot, where I had to make it pretty and glamorous. I needed to photograph and record the walls, ceilings, lights, concession stands, art and other details of the stadium to show it in all its pre-big game glory.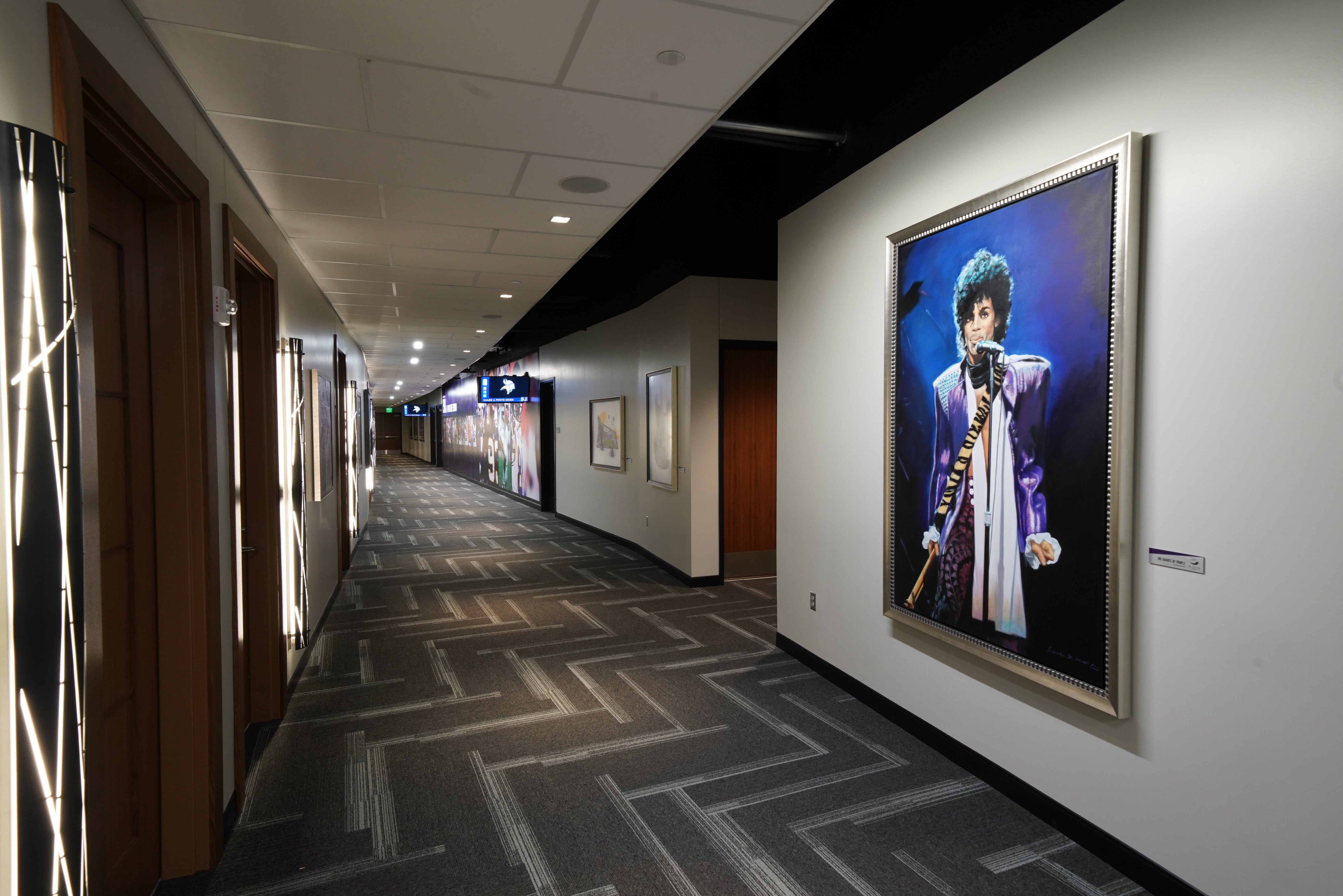 Here's how we did it.
My associate and I planned to split up, but work as a team, to systematically photography each location, one section at a time. Selecting the cameras for the shoot was simple. Because the client wanted large files with plenty of detail when enlarged, should they ever need to reference the images for insurance purposes and I also wanted high ISO capability I used my α7R III and my associate Nate used my α7R II. The lens choice had to be wide, so I used my Sony 12-24mm f/4 G and Nate used my Sony 16-35mm f/4.
Since we would be using only available light throughout the stadium, we needed everything sharp and in focus, front to back, side to side, for each frame captured. We shot in manual, with the an aperture of at least f/11 and a shutter speed that varied from 1/15-sec. to as long as three or four seconds. For each exposure, we set the self-timer to a two-second delay to avoid camera shake, for each exposure. With the constraint of a Monday deliver deadline and because I have confidence in the files coming straight out of the cameras, I decided we would shoot JPEG not RAW. I didn't want to add processing a ton of RAW files to my plate as well. With everything set, we fitted our cameras on lightweight tripods and began the huge undertaking of walking US Bank Stadium.
We walked the stadium for two full days, moving 50-100 feet at a time, shooting right, shooting, left, showing the juxtaposition of how they looked in relation to where they were located in the stadium; zooming in a bit at times to show the detail of the art and other objects throughout. To achieve the client's needs, we kept it all very simple.
With a big project like this and a specific brief from the client, it's critical to be organized. Nate and I each had a shot list and checked off each section, one at a time, so as not to miss anything. We started at 8:30 in the morning and worked until 5:00 pm each day and, according to the health app on my phone, I took 27,916 steps over those days.
It wasn't as glamorous as some assignments I've done, however it was very rewarding and fun. Getting to be on the field and in the suites, taking in all the art and photography along with the historic memorabilia on the walls in places that most people don't ever get to see coupled with the anticipation of the big game just a few weeks away made it genuinely exciting. The huge energy and noise that will be in the stadium for the game on February 4, 2018 will be a dramatic contrast to how quiet it was over the two days we spent photographing her beauty.
Robert Evans is a Sony Artisan Of Imagery. See more about him here and follow him on Instagram @robertevans