In this edition of Instagram Follow Friday, we feature the Be Alpha Challenge winners and Sony Alpha Imaging Collective members who went on the #BeAlphaHawaii trip, along with other Sony shooters capturing pieces of tropical paradise around the world. For those of you with the February winter blues, follow these accounts to help keep you warm! Don't forget to tag your own Sony photos on Instagram with #BeAlpha and follow @SonyAlpha for your own chance to be featured.
For those of you with the February winter blues, follow these accounts to help keep you warm!
The five winners of the Be Alpha Challenge, @nakulbphotog, @imanor, @matthewkimble, @dylanspitz and @missjessbess, recently returned from the trip of a lifetime. Along with #AlphaCollective members, @steveint, @gjaden, @erinoutdoors, @racheljonesross and @scottkranz, they had a full itinerary that included a UTV adventure, swimming with sea turtles and exclusive night-access to Hawai'i Volcanoes National Park – documenting it all with Sony Alpha cameras and lenses along the way. Check out each of their accounts and the #BeAlphaHawaii hashtag for more from the trip.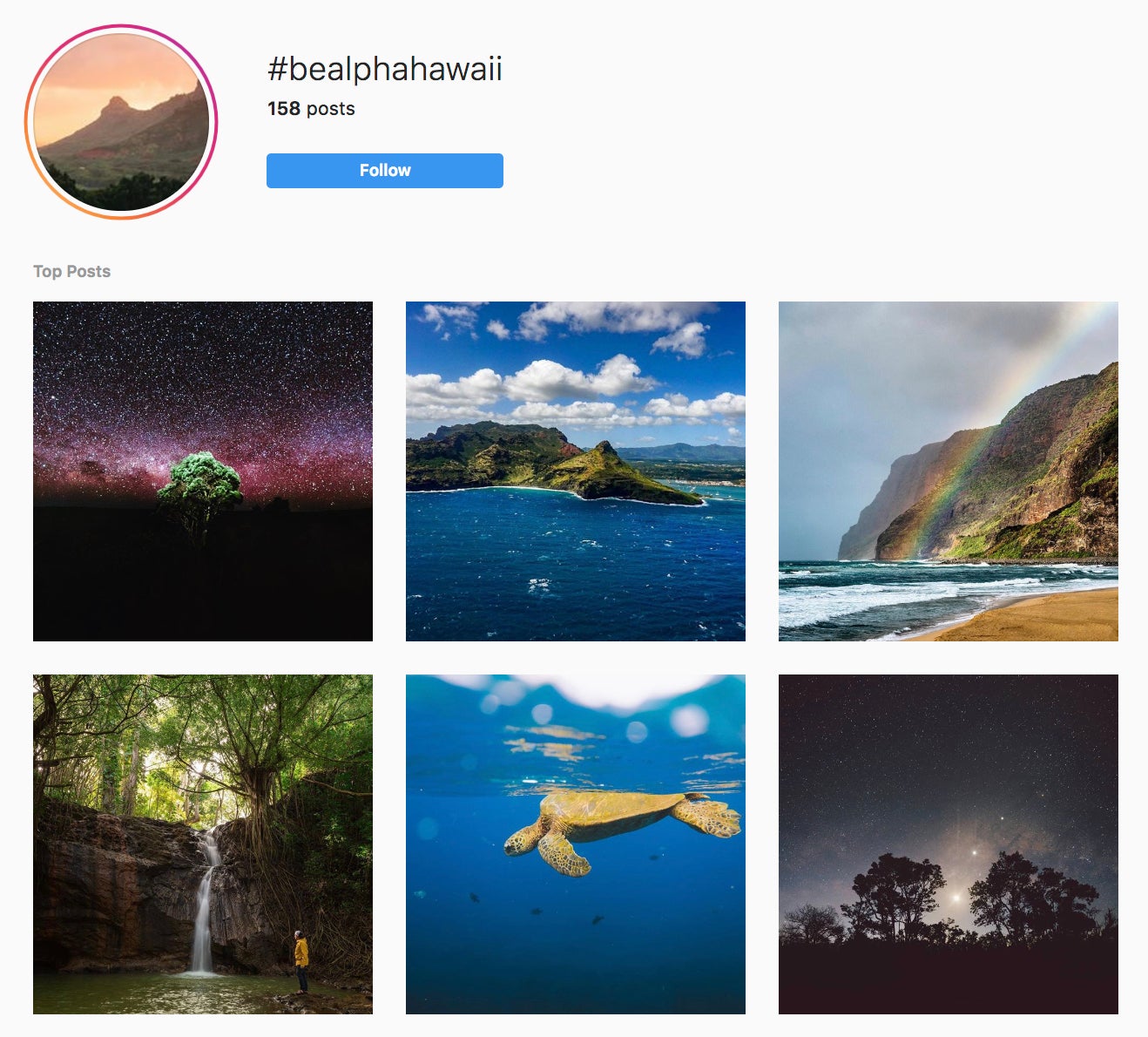 Daina's bio reads that she's forever drawn to the sea, sunsets and outdoors – capturing adventure, underwater, aerial and travel photography with her Sony Alpha camera. This certainly makes for a beautiful account to scroll through. She has gorgeous shots from California, Hawaii, Nicaragua and more, providing a little piece of paradise to your Instagram feed. Give her a follow! Photo below taken with her Sony α6500.
Daniel does a lot of traveling, so you can expect to see a great variety of street and landscape images on his account. This recent shot from the Maldives, taken with his Sony α7 III, really stood out while scrolling through the #BeAlpha hashtag. White sands and crystal blue waters? Yes, please. Just stare at it and pretend you're the one in that pod hammock hanging from a palm tree on the beach. It's (almost) like you're there.
We love the statement on Valentin's bio: "Do it now, later becomes never." That's exactly what the #BeAlpha lifestyle is all about, and we're happy that Valentin just joined it by switching from Nikon over to the Sony α7R III. We can't wait to see all that he captures with his new toy. Make sure you watch his Instagram stories to follow along on his adventures.
Jose lives in Miami and you won't believe the colors you'll see as you scroll through his account. He captures brilliant sunrises and sunsets taken on his Sony α7R II and Sony α7r III. Always posted with a quote or motivational words, his photos are both inspiring and beautiful. Give him a follow to witness these stunning shots for yourself.