On a cold night in the 5th arrondissement of Paris I waited for friends; friends that I had never met. Through social media and our love of photography, we were brought together; united in our friendship for the underground. Our intention was to explore, document and experience the subway tunnels and stations of Paris.
Our motley crew consisted of two locals from Paris, a twenty-year old from the Czech republic, and myself, the American. Before leaving my hotel, I had checked and double checked my gear, a Sony α7R II coupled with a Sony 16-35mm and a 21mm Voigtlander lens. Considering my intent for this evening's activities, a wider lens would be suitable for the vanishing points and symmetry found in the tunnels.
After the greetings and introductions, the commonality between us four was all too evident. We were all "tunnel rats" (as they say in New York), explorers fascinated by labyrinthine underground systems found all over the world's major cities. Sometime around midnight, the platforms reached the empty levels we were waiting for and as the train passed, we hurried down the few steps into the tunnel. The two outside shafts were active, trains coming in and out at a frequent rate, but the center was, according to our Paris guide, never used but still a "live" tunnel.
After a 200-foot walk, the tunnel gave way into an open area. Two levels with arches along the walls of the bottom level and trains running past us on the top level and a tunnel as long as the eye can see in front of us. Adding to the picture, there was graffiti everywhere I could see.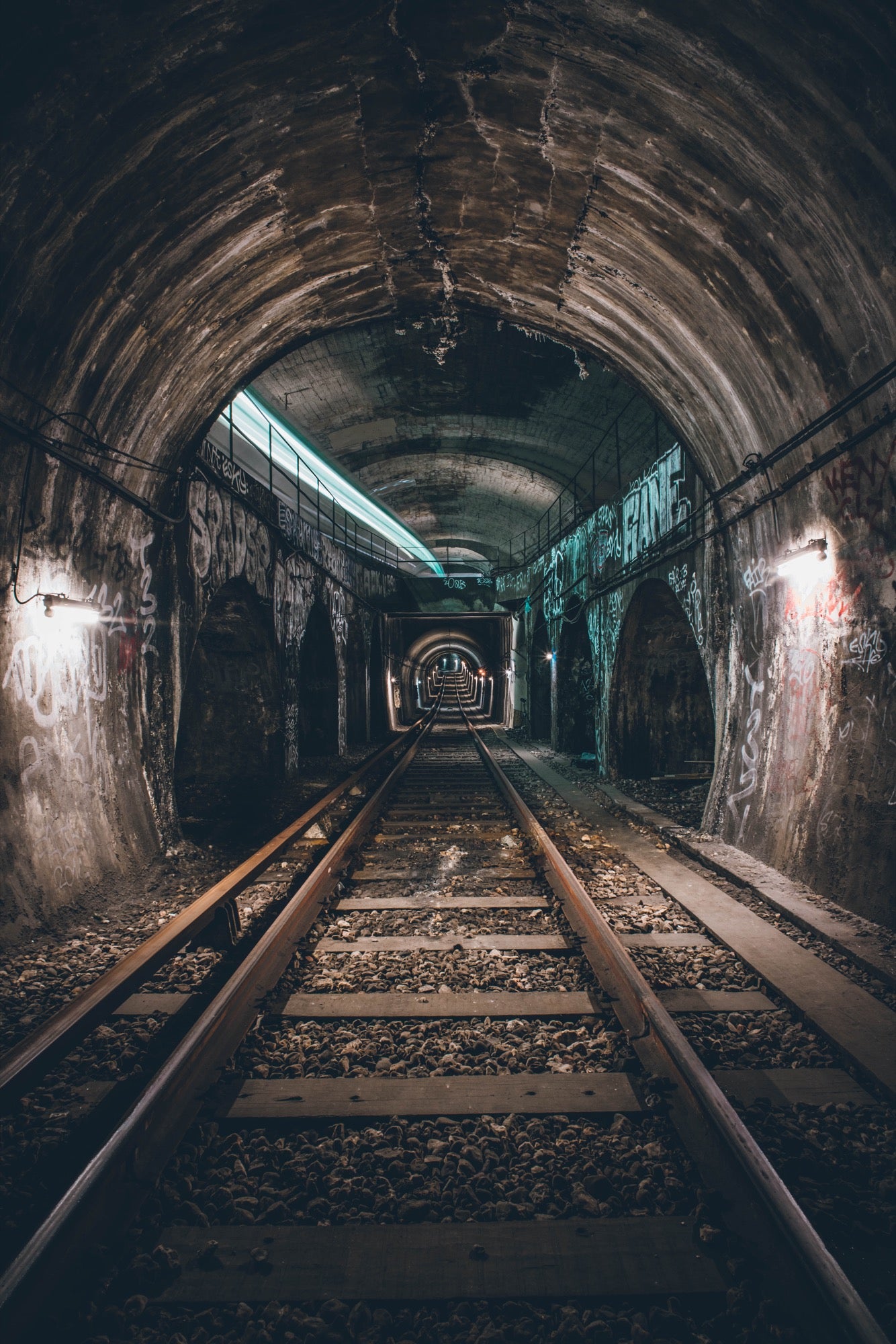 This was one of the most insane and visually stimulating places I've explored. I quickly snapped some portraits. I switched to my Zeiss lens for the auto focus option. The Voigtlander is full manual and it was too hard to achieve sharp focus manually in the dark conditions. I most definitely did not want to miss any shots.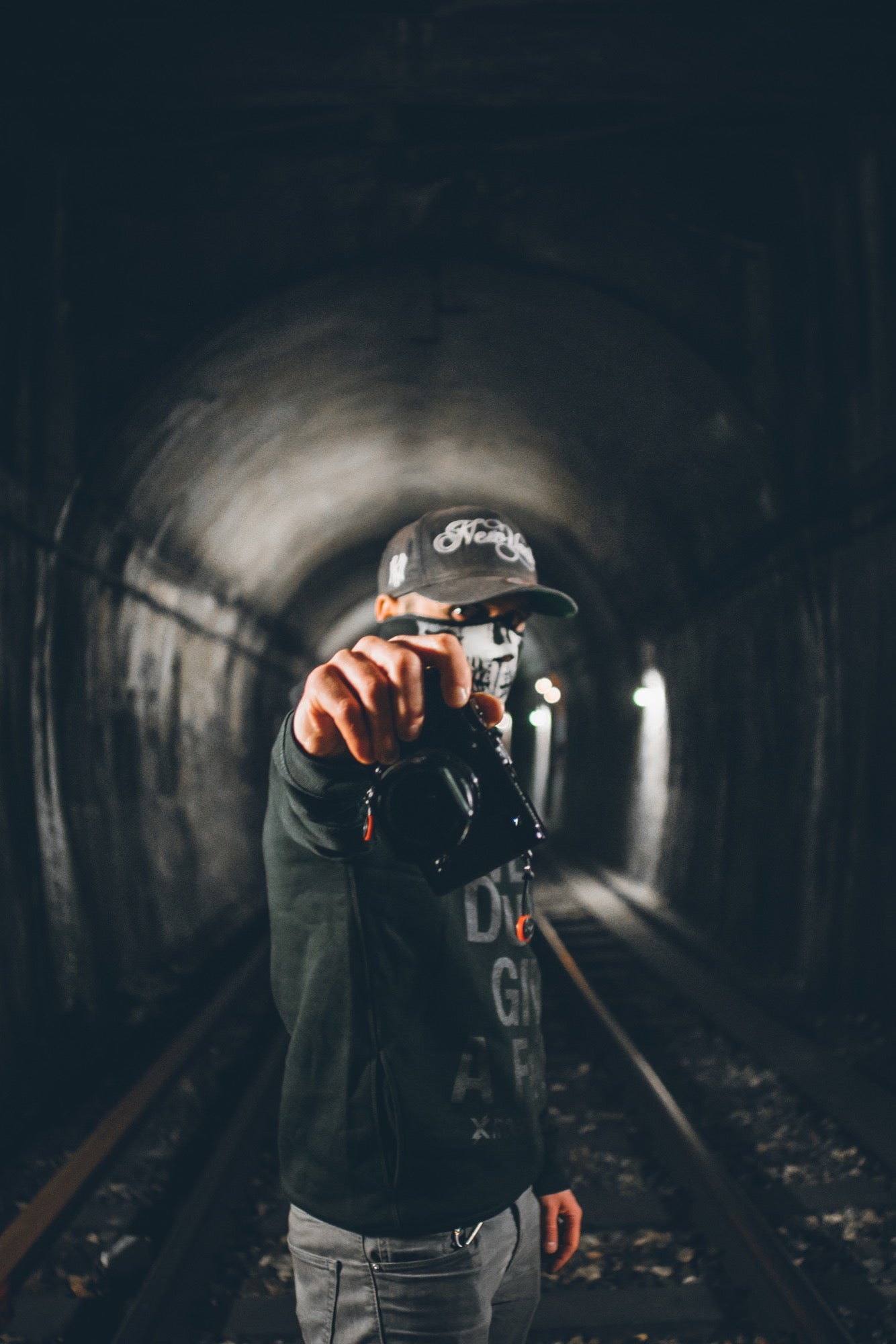 We proceeded along the main tunnel, stopping to talk here and there. All the while, new opportunities for my camera came along. The grittiness and colors of the graffiti were at every turn. I admire this "illegal" art not only artistically but also on a societal basis. I find it to be a statement by people on our current culture. Spotting just the right portrait setting I asked my newfound brother from Prague to climb on top of some utility boxes for my shot.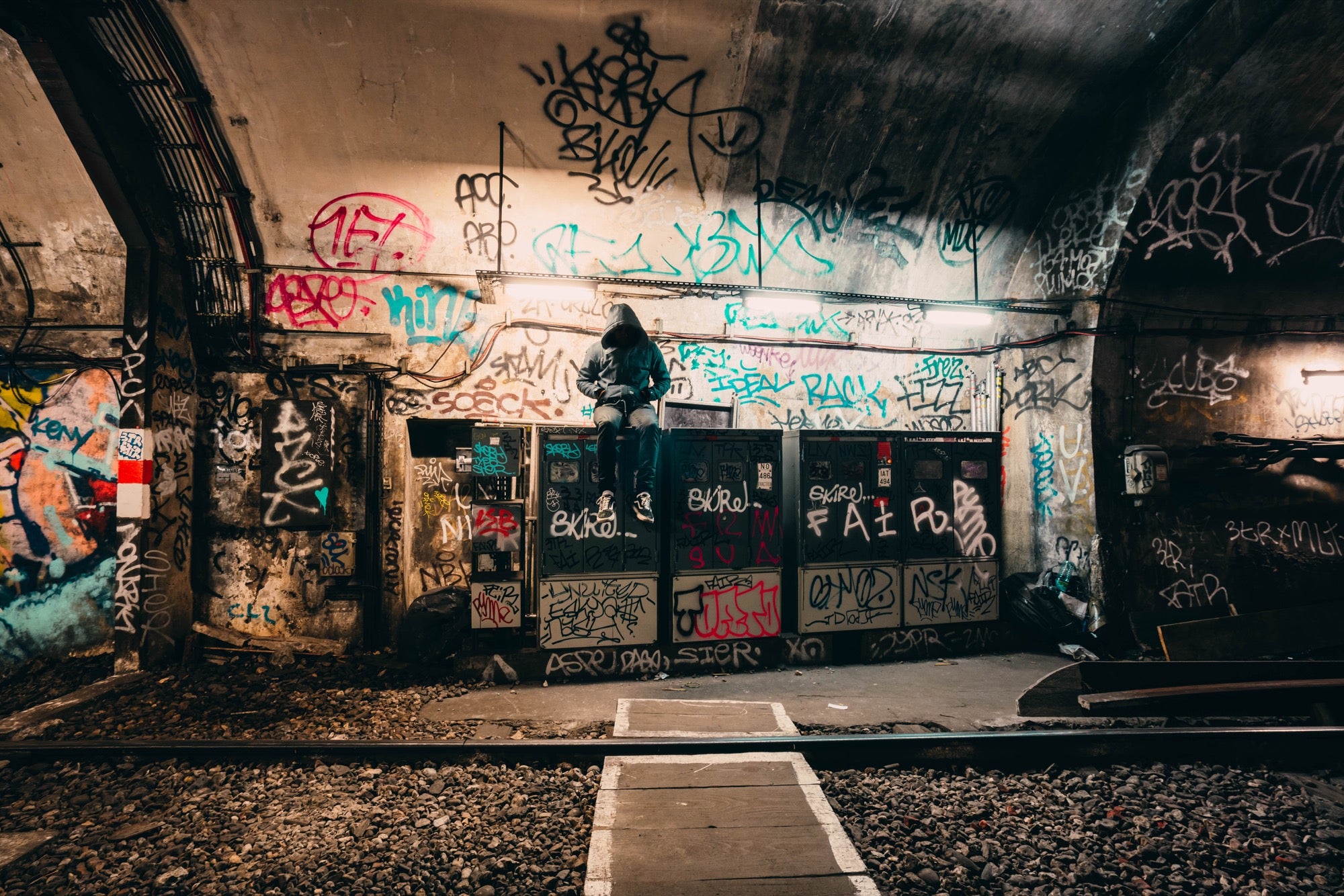 Ahead was a dead end or "layup" where trains are parked overnight or in this case where trains can turn around and switch off to another track. We turned right and reached a bend with again four tracks on two levels! Trains everywhere. Their low pitched, but powerful humming was different from my hometown subways. There was no screeching here. My goal was to catch the light trail of the train as it rounded the bend. I've learned to set the exposure to only a few seconds to catch more of the body of the beast, instead of just lines of light.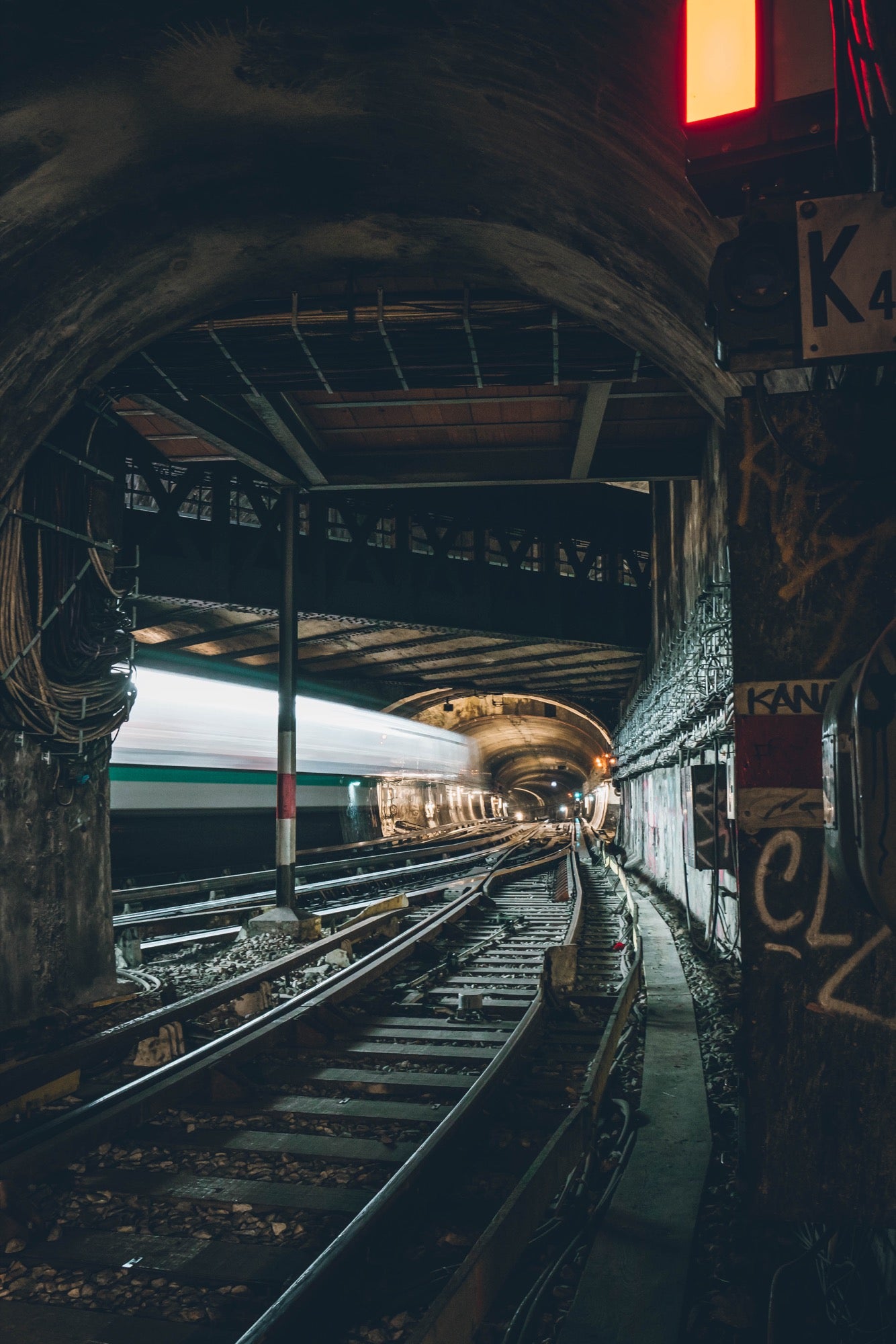 To the left of this bend was a station, brightly lit, its white tile magnifying the light. Dozens of Parisians were conversing as they waited for the next train. As I stood there, watching them from the shadows; I realized what a surreal moment it was. Although only a 100 feet separated us from them, we were in two very different worlds. Before we departed, I used the full potential of my a7R II and snapped off a few handheld shots in almost complete darkness.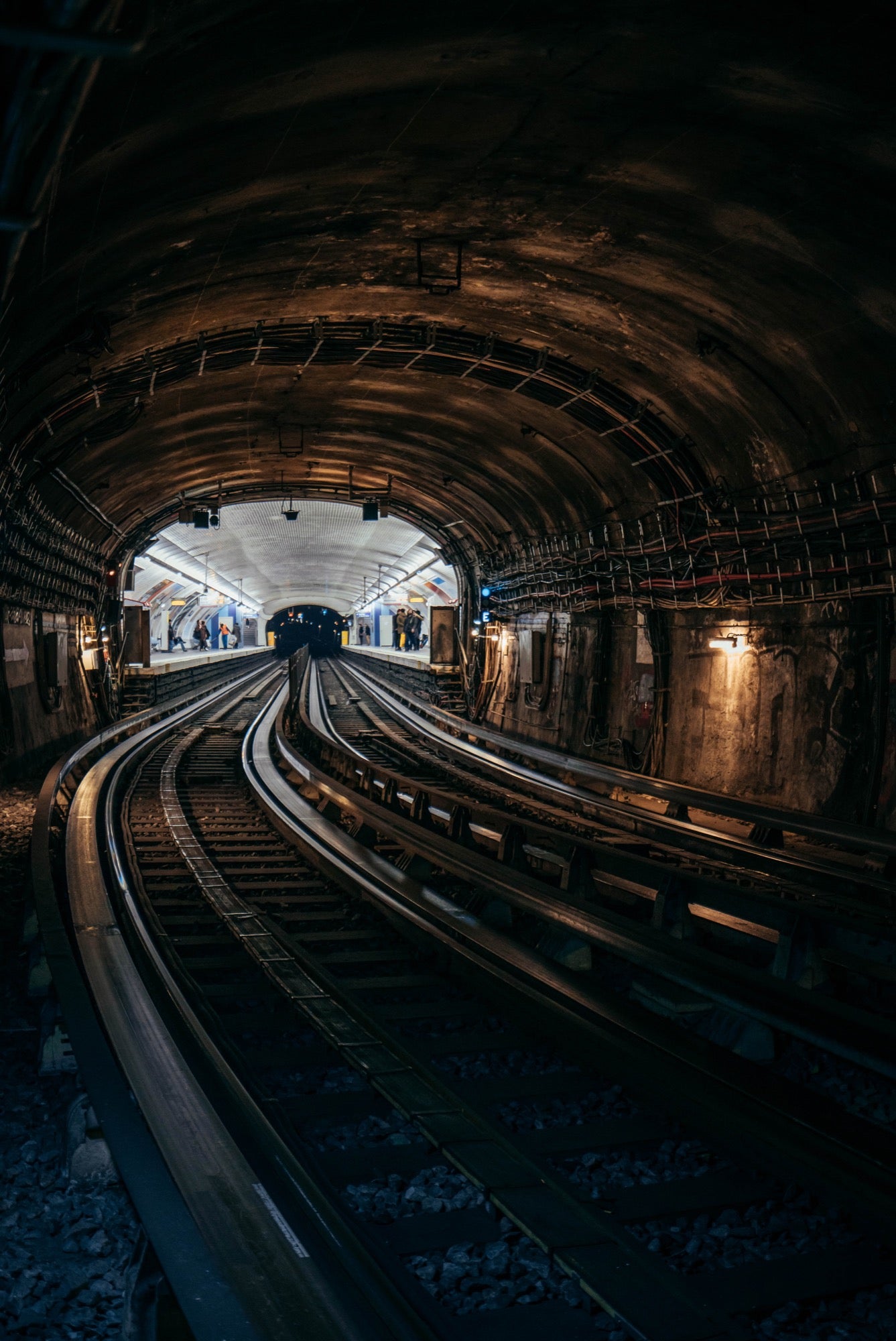 We turned for home and as we began the walk back, the bond from our nocturnal activities had quickly taken hold. A few weeks have passed and we still text each other several times a week. In our group chat we plan my next visit, as they speak of their hopes of visiting NYC.
Max Boncina is part of the Sony Alpha Imaging Collective. You can follow him on Instagram @max.bon