For a photographer, if there's a single word to describe Fashion Week in New York, besides 'fashionable', it's 'chaotic'. The "show" is all around. Runways get the bulk of the media coverage, but between parties, events, the backstage frenzy and the way the streets themselves become a runway, NYFW presents almost too many photo opportunities.
For the 2017 New York Fashion Week, Sony Alpha Imaging Collective member Philip Edsel was working for Tumblr to shoot the men's fashions. This gave him a coveted all-access pass which he took full advantage of. Instead of scrambling to get the same shots as so many other photographers, Edsel took models and designers aside to find quiet corners and create carefully posed images. Using available light and on-camera flash, he worked with a minimal amount of gear—a 24-70mm G Master and 16-35mm f/4 lenses and a pair of Sony camera bodies—staying nimble and taking advantage of the environment.
Philip Edsel tells the story:
This month I was chosen by Tumblr to be one of their creators during New York Fashion Week Men's. They gave me an all-access pass and the freedom to create, so while most of the other photographers were trying to capture the insanity and action of the runway, I was looking for quieter, more personal portrait moments amidst the chaos.
It was truly a photographers dream. With dozens of models, designers, and even their celebrity friends milling around backstage, I was able to steal them for a quick second to grab a portrait, usually ducking behind a rack of clothes for some privacy, or up against a window for some beautiful natural light.
I covered the entire week of shows with my Sony α7R II (as well as my α6500 when I needed the on-camera flash) and my Sony G Master 24-78 f/2.8 and 16-35 f/4. It was the perfect setup for versatility; I was able to get wide shots of the runway and immediately run backstage for tight portraits of the models. Here are a few of the images from my experience.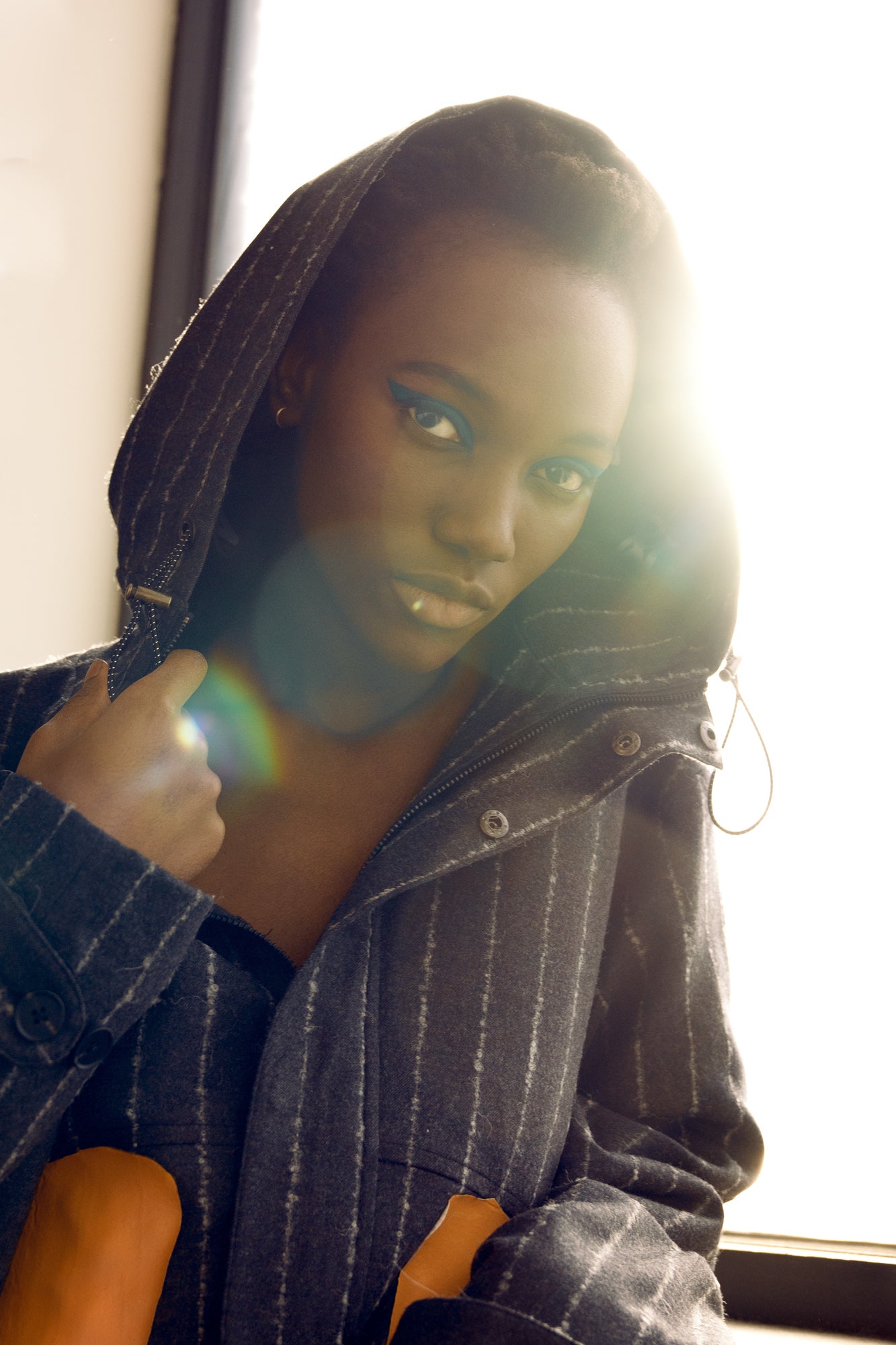 I knew Herieth Paul had a cool look, but it wasn't until after I got a couple natural light portraits with her that she told me she's actually the new face of Maybelline! Sony α7R II, Sony 24-70mm f/2.8 G Master lens. 1/160-sec., f/4, ISO 400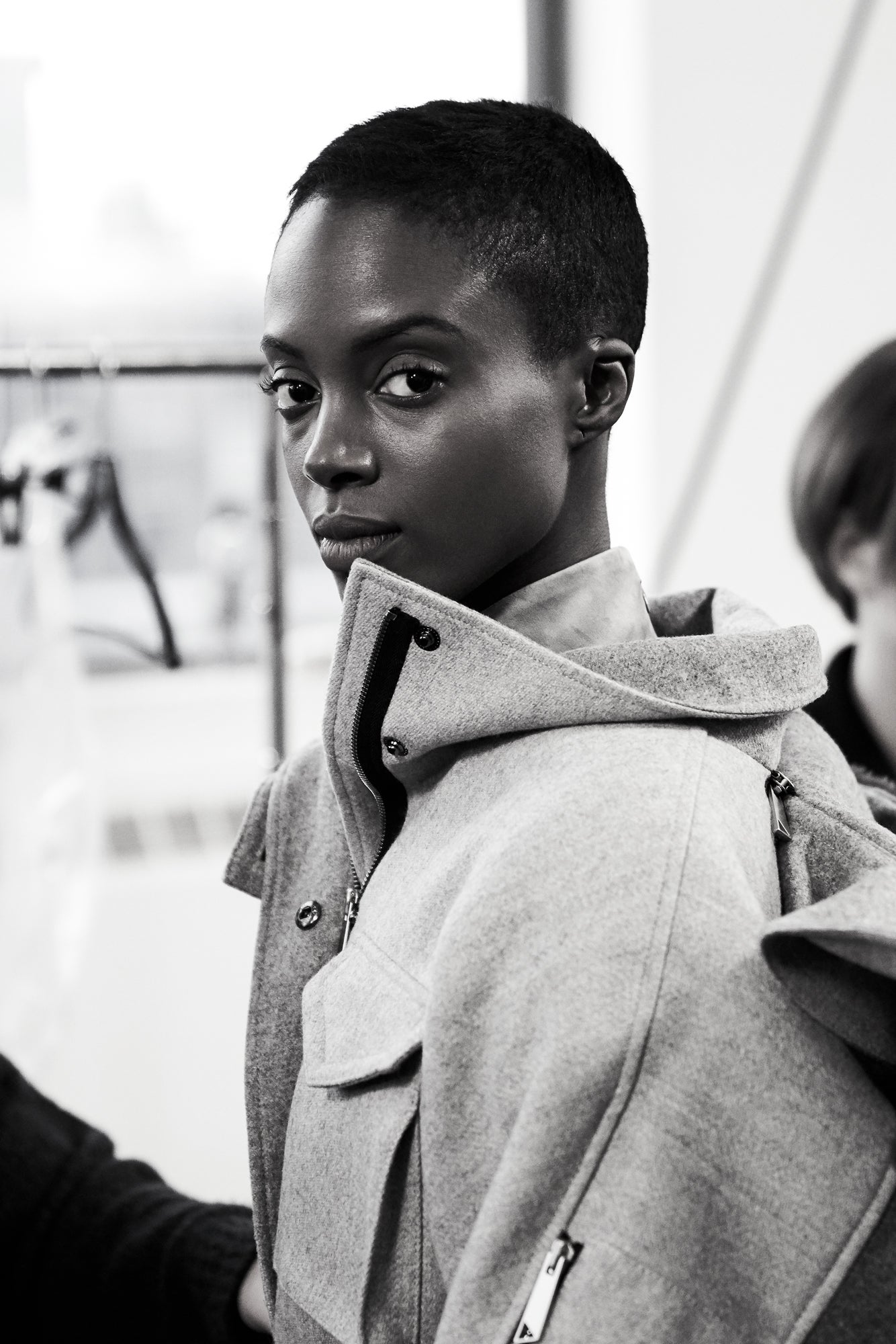 These days women are dominating even Men's fashion week, and Madisin Rian is no exception. Sony α7R II, Sony 24-70mm f/2.8 G Master lens. 1/200-sec., f/2.8, ISO 800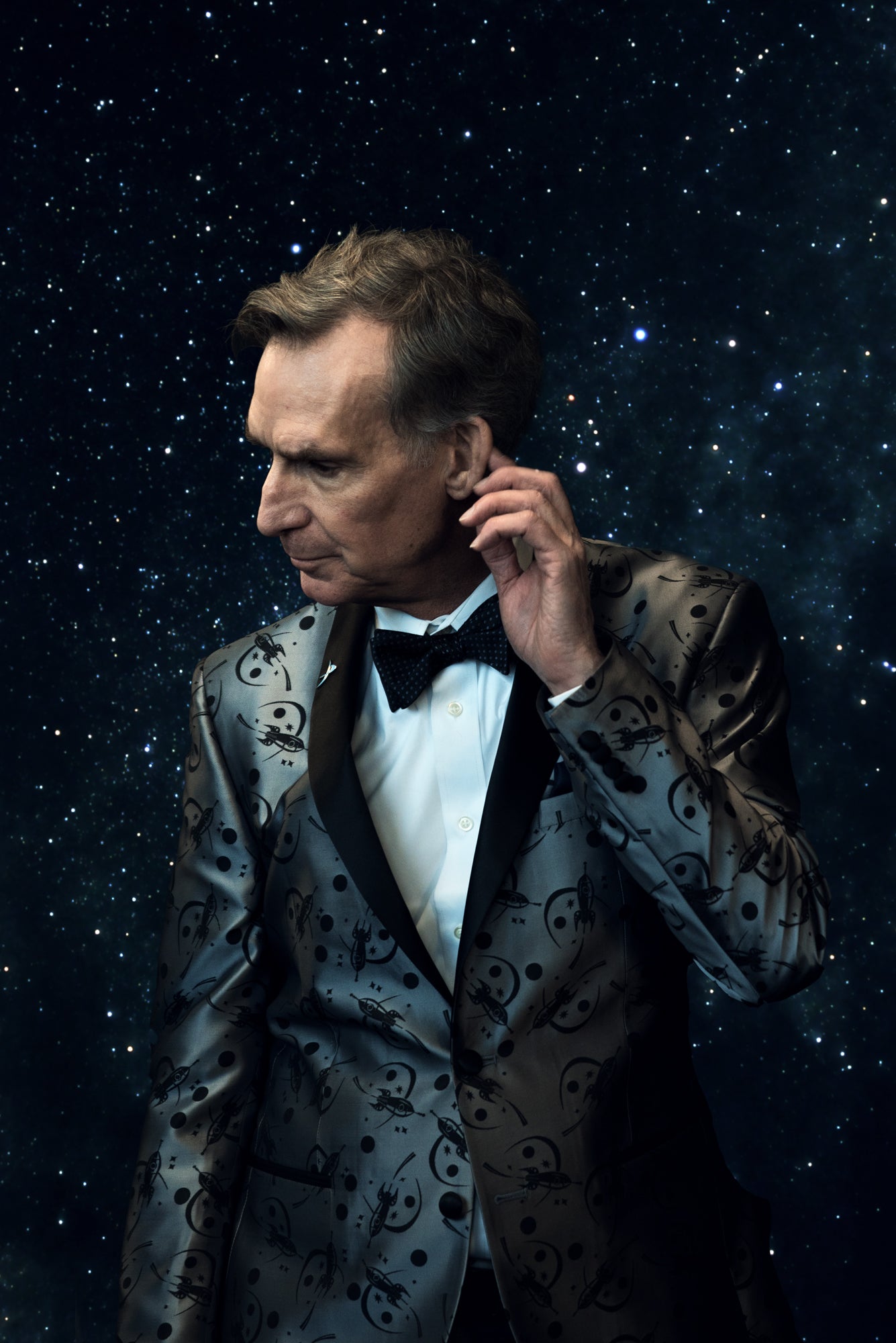 The man himself! Billy Nye was one of the presenters for Nick Graham's show at NYFW, inspired by science and our solar system. I grabbed a couple quick shots with him backstage and thought it space would be an appropriate backdrop for him. Sony α7R II, Sony 24-70mm f/2.8 G Master lens.1/125-sec., f/2.8, ISO 250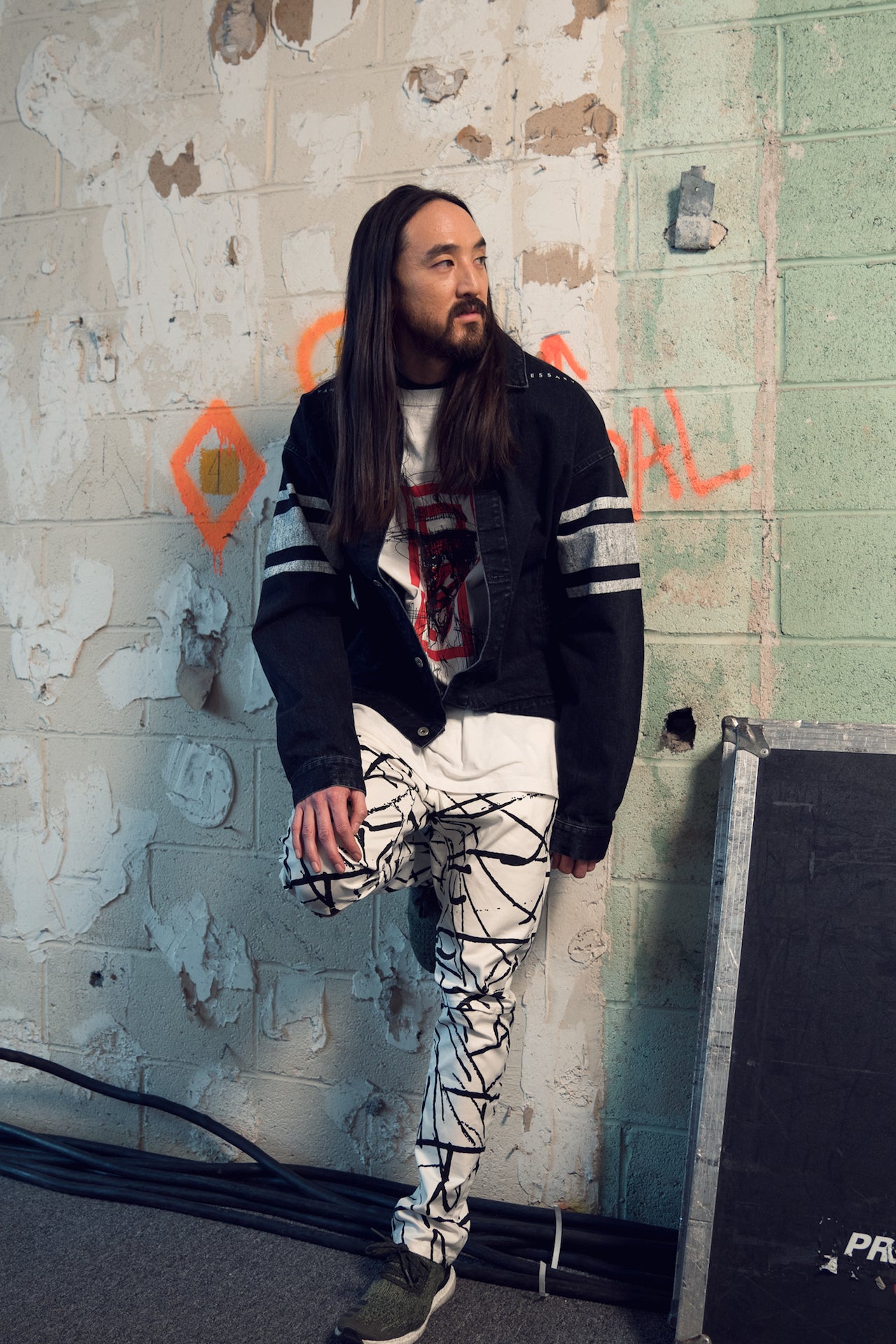 Steve Aoki debuted his collaboration with designer Dim Mak at this year's NYFW, complete with punk bands and models shredding on skateboards in a custom built half pipe. Before all the noise though, I was able to grab him for a quick shot backstage. Sony α7R II, Sony 24-70mm f/2.8 G Master lens. 1/125-sec., f/2.8, ISO 640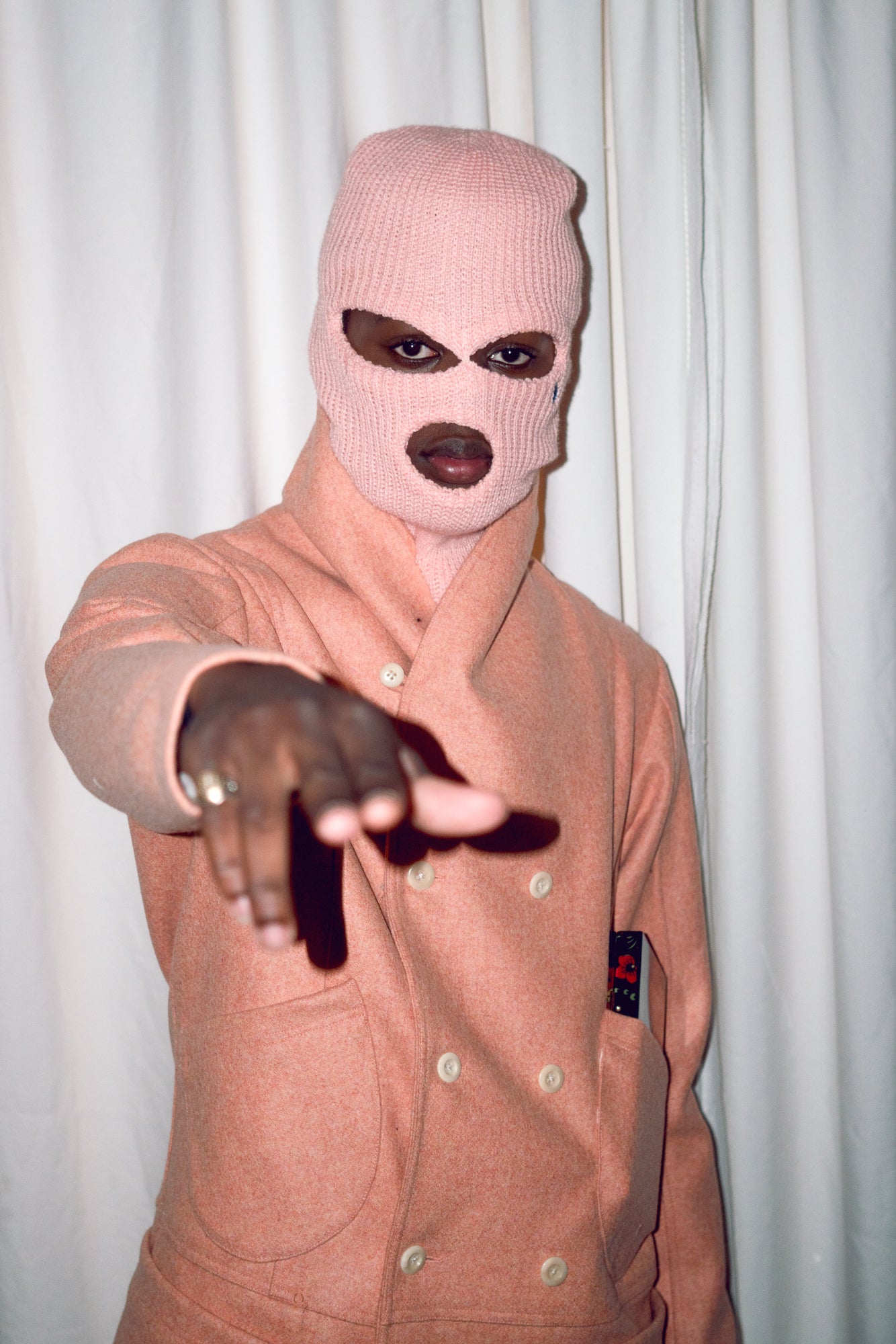 It was almost pitch black backstage before the Palmiers du Mol show, but I knew I had to grab a shot of my favorite look from his show. Using the on camera flash from the Sony a6500 I was able to do just that. Sony α6500, Sony 16-35 f/4 lens. 1/160-sec., f/2.8, ISO 640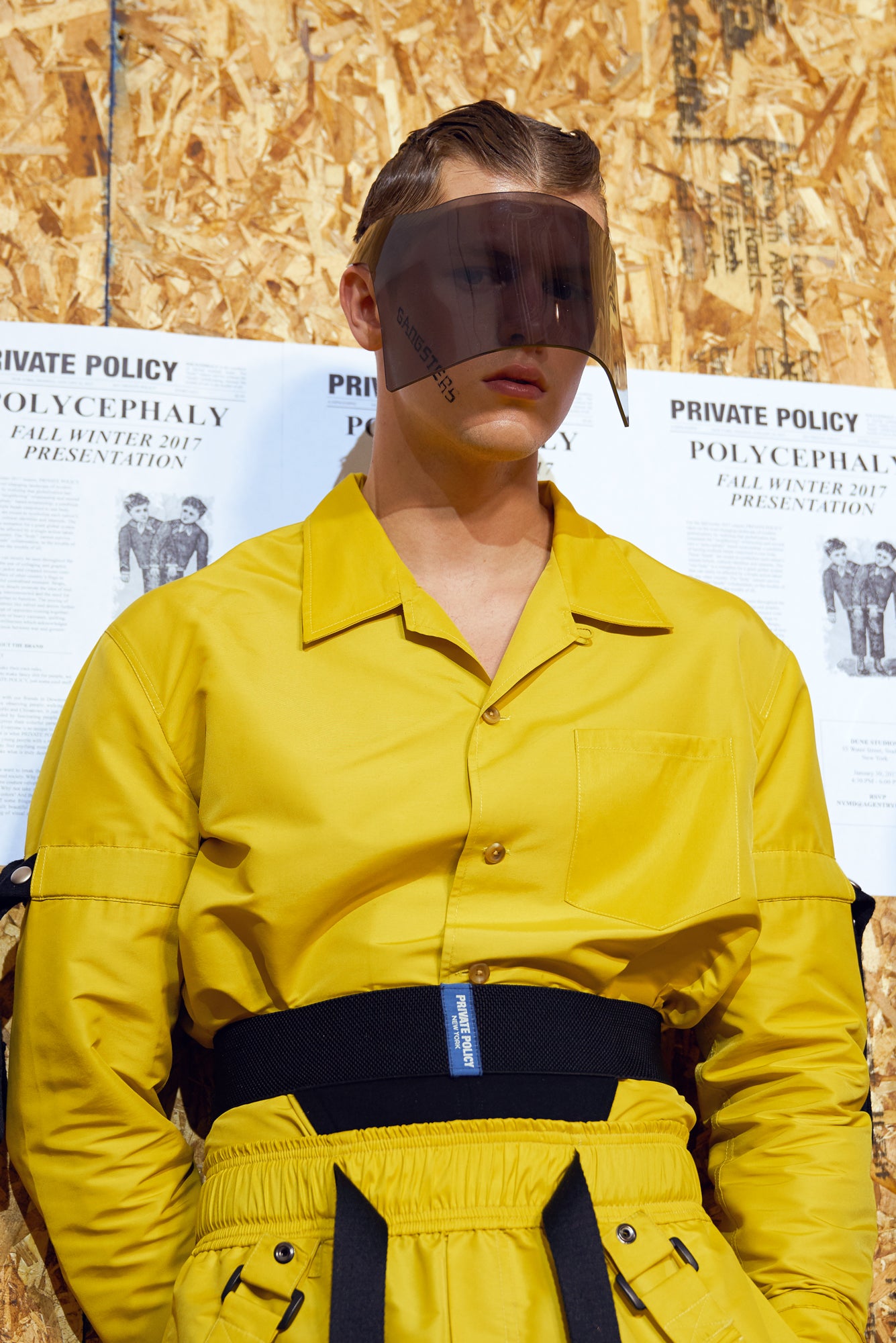 Sony α7R II, Sony 24-70mm f/2.8 G Master lens. 1/160-sec., f/3.2, ISO 400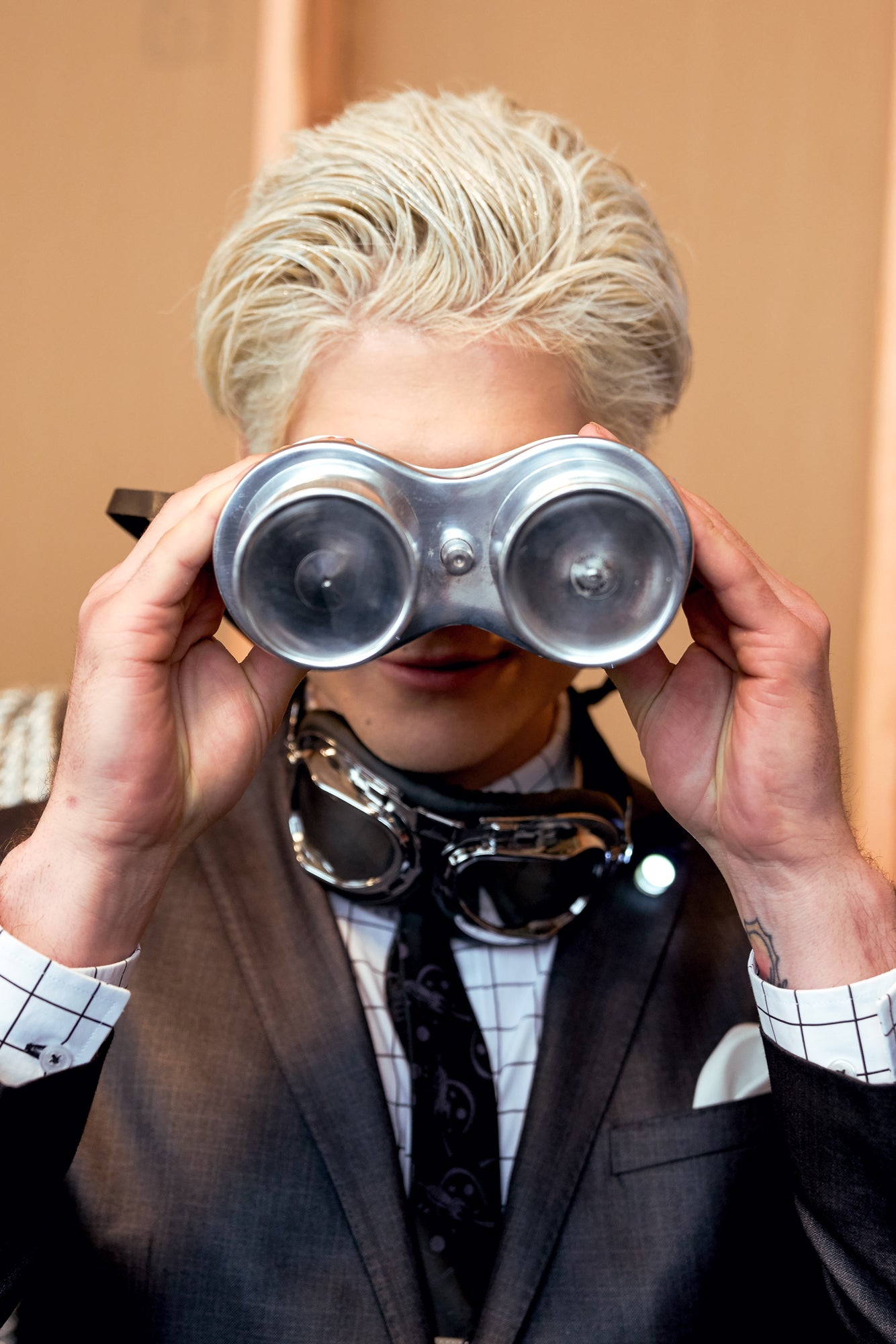 Sony α7R II, Sony 24-70mm f/2.8 G Master lens. 1/125-sec., f/2.8, ISO 500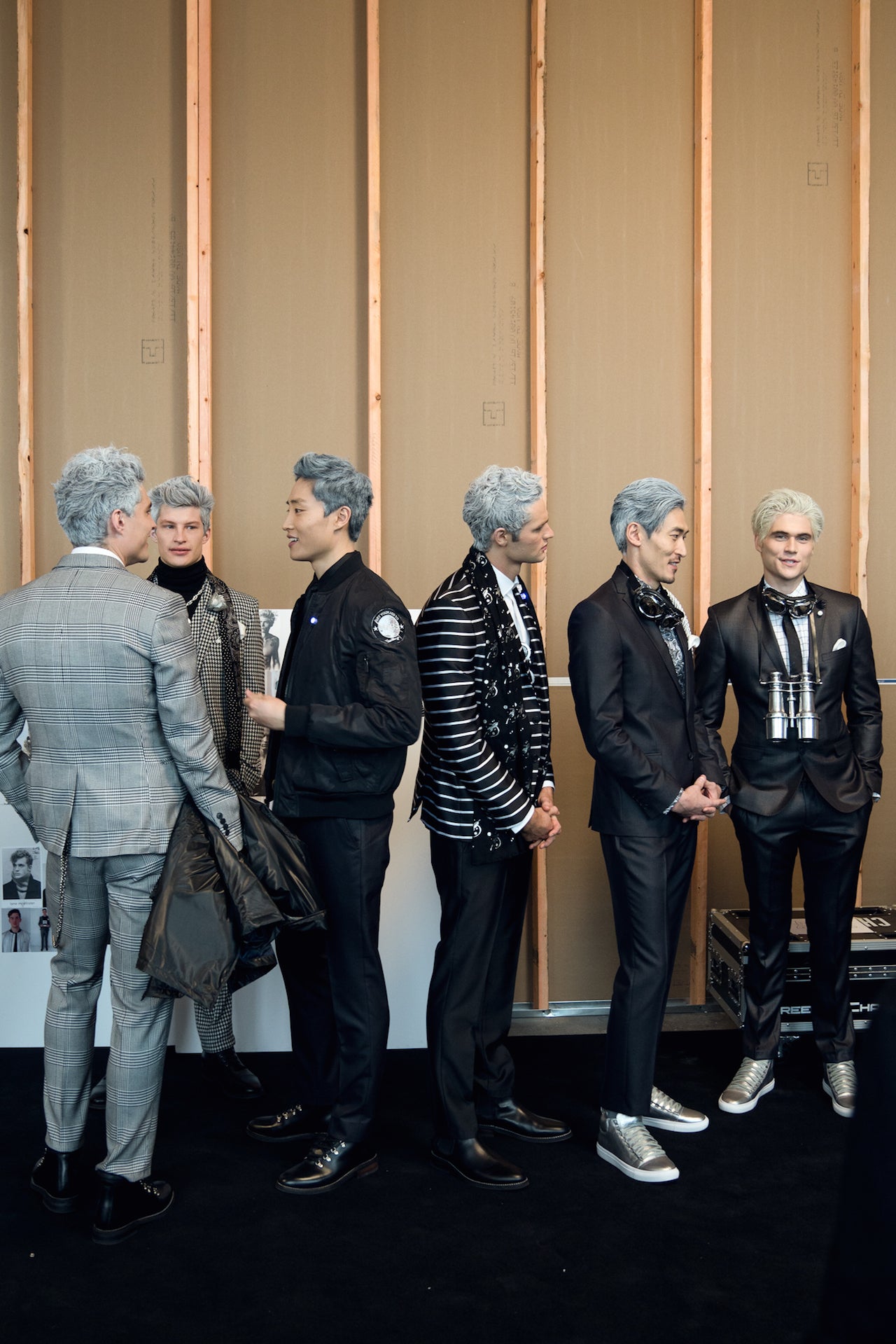 Silver-haired models hanging backstage before walking out onto Nick Graham's space-themed runway. Sony α7R II, Sony 24-70mm f/2.8 G Master lens. 1/125-sec., f/2.8, ISO 500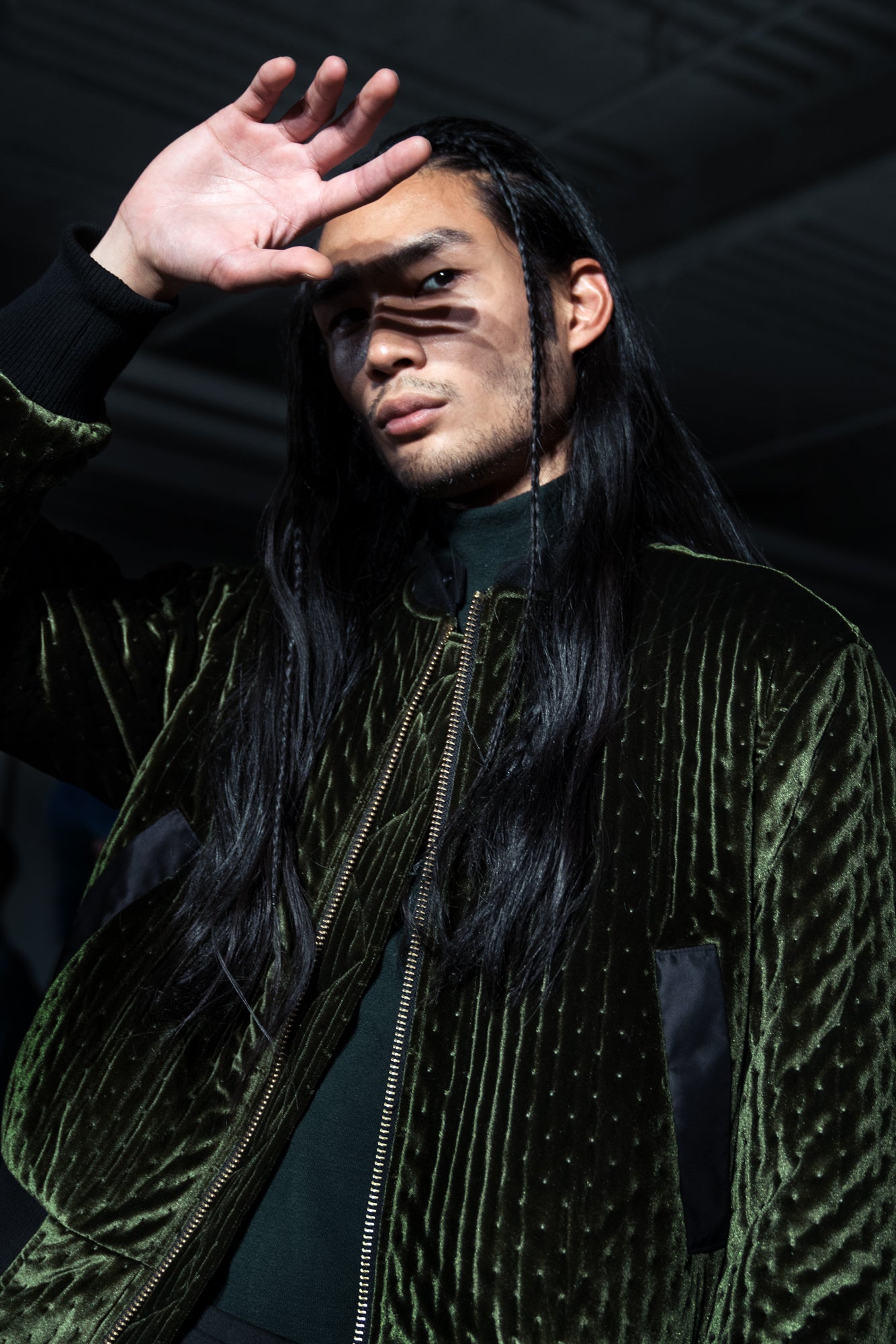 A quick shot from the Woodhouse presentation. All the models were just standing still, but this one was kind enough to take some of my direction so I could grab an interesting portrait. Sony α7R II, Sony 24-70mm f/2.8 G Master lens. 1/160-sec., f/3.2, ISO 400
Follow Philip Edsel on Instagram @edsel
Follow the Alpha Imaging Collective on Instagram #alphacollective